A new weekend is almost here (yay!) but I wanted to share all the details on our last weekend because it was a busy one with lots of updates.
We took possession of our second rental home last week, so it was a crazy busy and hectic weekend for us. We took extra days to get the place in shape.
Friday morning though I ran to HomeGoods to get some items for spring. I found these faux fiddle leaf fig stems for $12.99. They actually look pretty decent in person for the price. I brought them home so I can share with you all soon a comparison of all the faux versions I've found out there!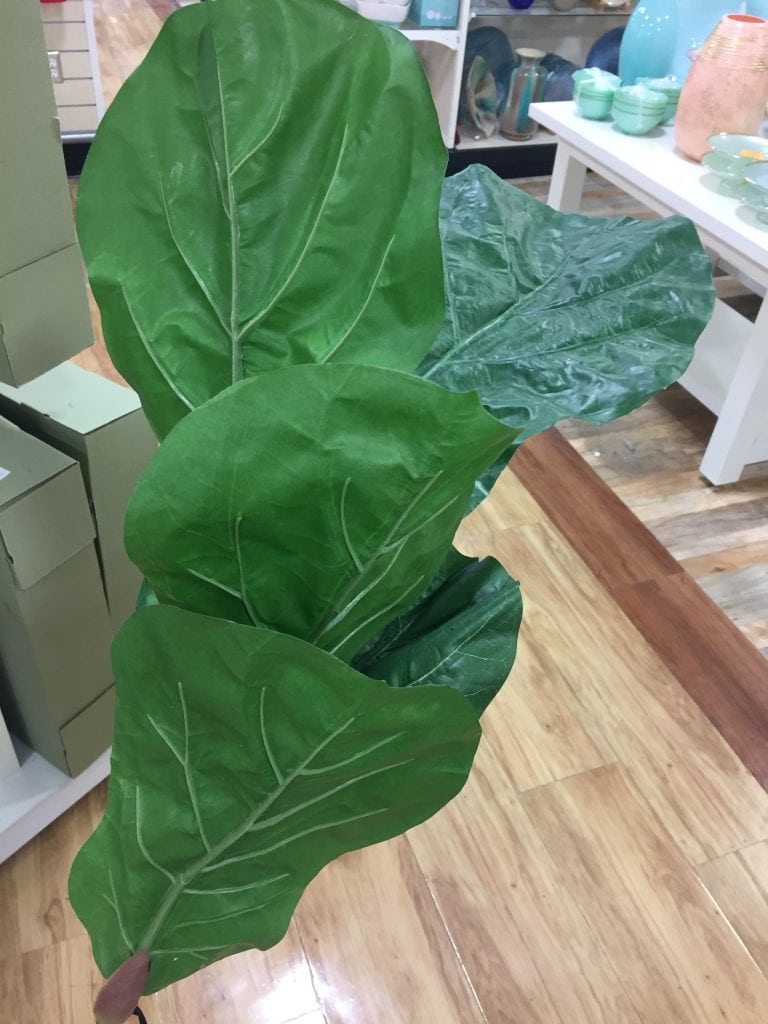 Late Friday afternoon, we met with Justin from Kloos Kutters/Outdoor Inspirations (our landscape designer from the pool project). We're working on adding some more trees and plants this spring and it was fun to think about the warmer months ahead!
Saturday morning we got up bright and early and headed to the rental. We sent this picture to my parents of Kurtis gazing at the beautiful green garage wall sipping coffee. This was after they sent us a pic of them drinking coffee from their balcony overlooking the ocean in Mexico. I'm sure they were totally jealous.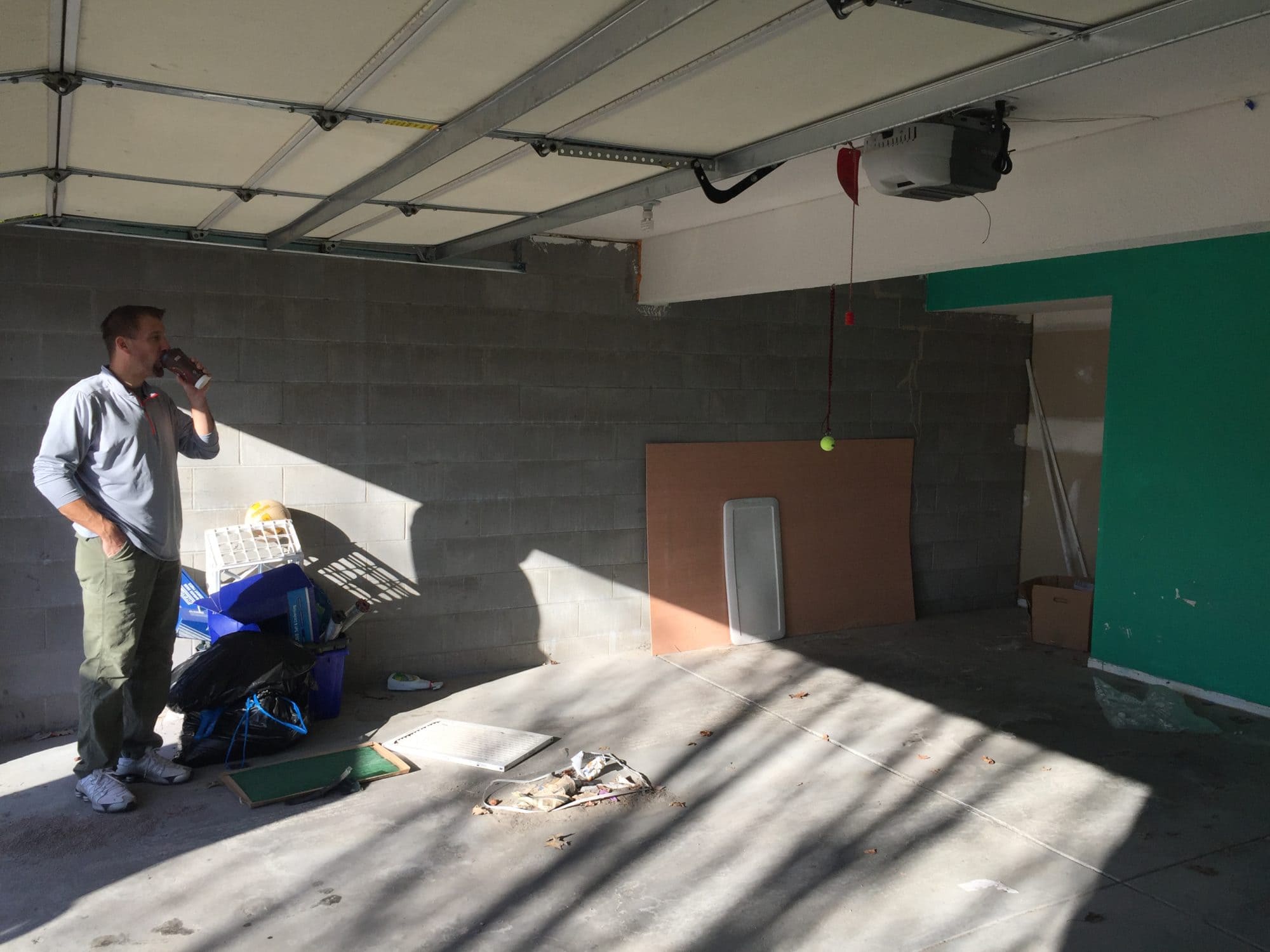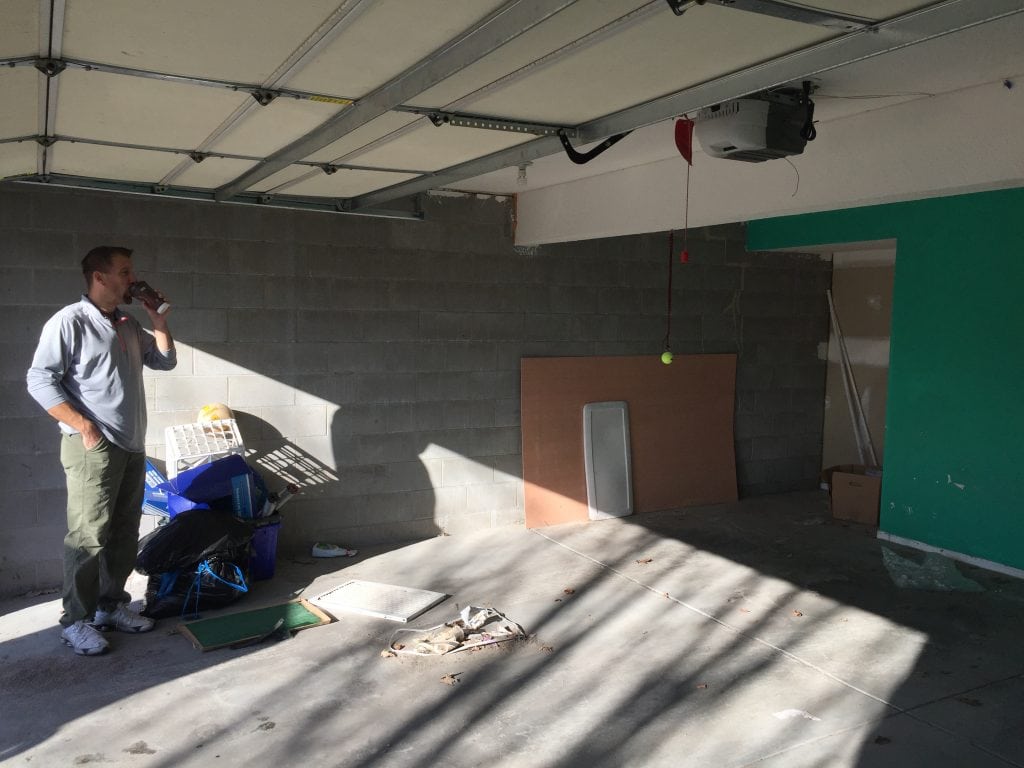 I think I've mentioned it on the blog (and for sure on my Instagram Stories) that this zig zag wall was my biggest concern with the home. I found some really thick primer at Lowe's (it's the Valspar stain and odor blocking stuff) and shockingly, it covered 95% of the lines from the zig zags. That included the color and the paint build-up from the tape lines (the walls are textured so I really didn't want to have to sand).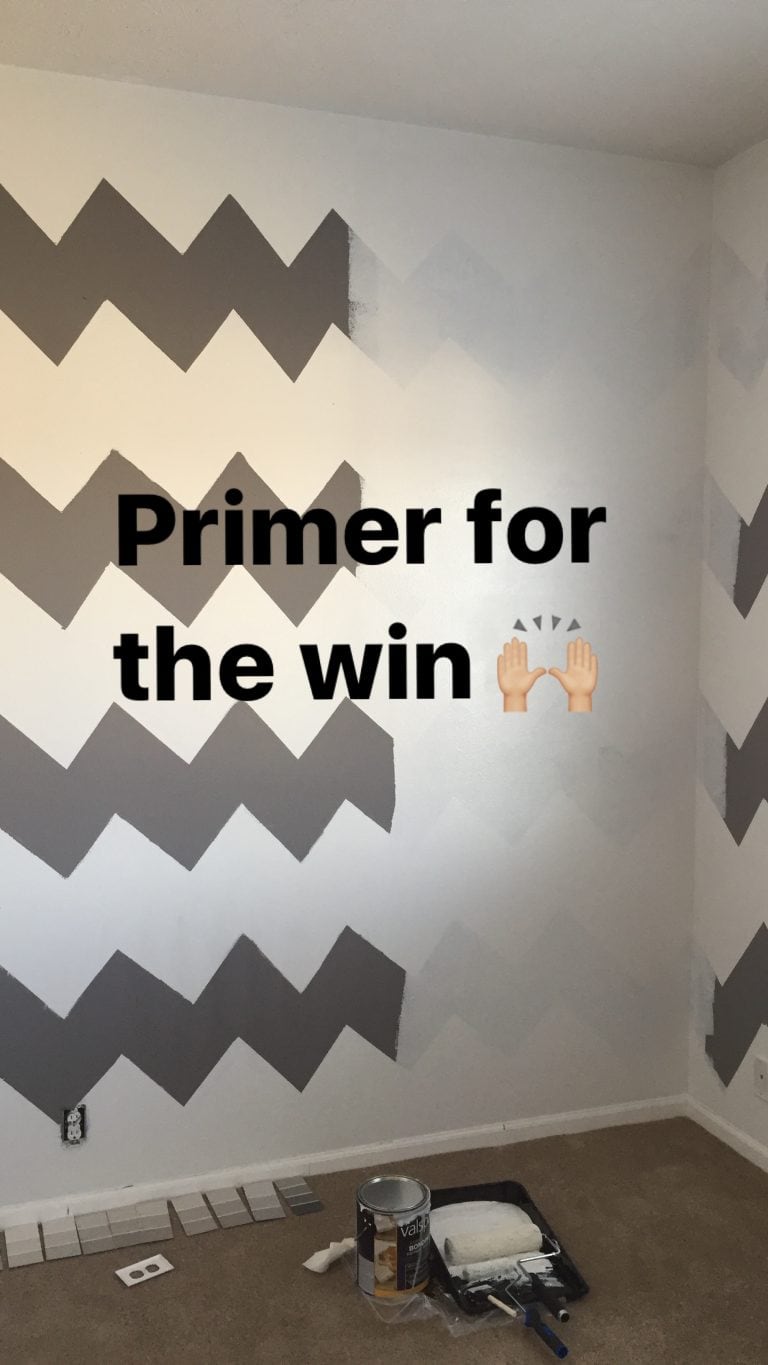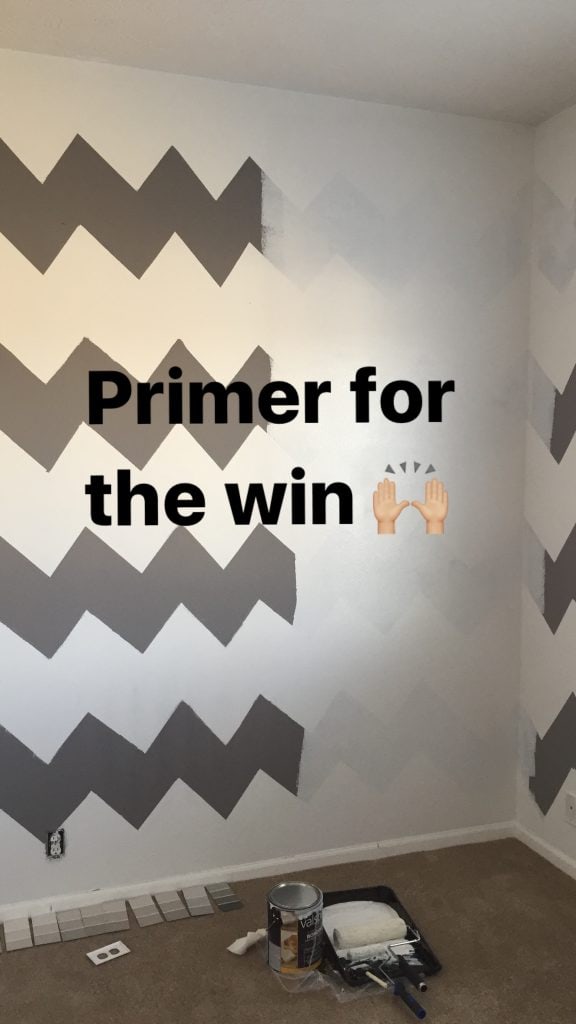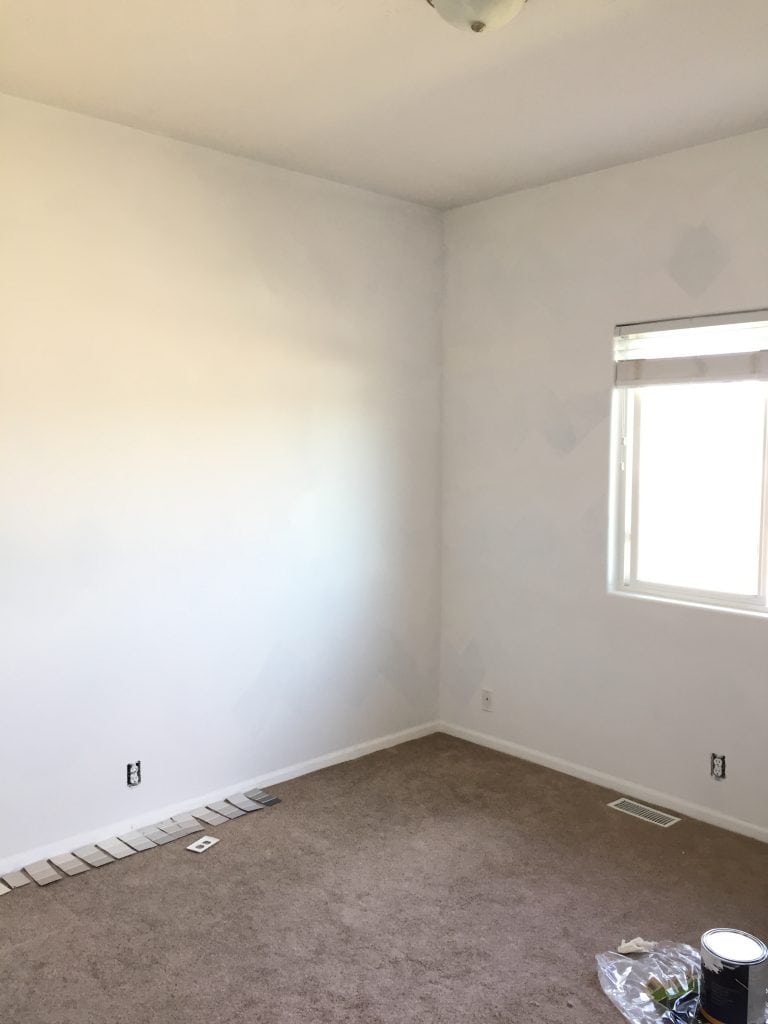 I ended up picking Sherwin Williams Agreeable Gray for the walls and I love the perfect greige tone!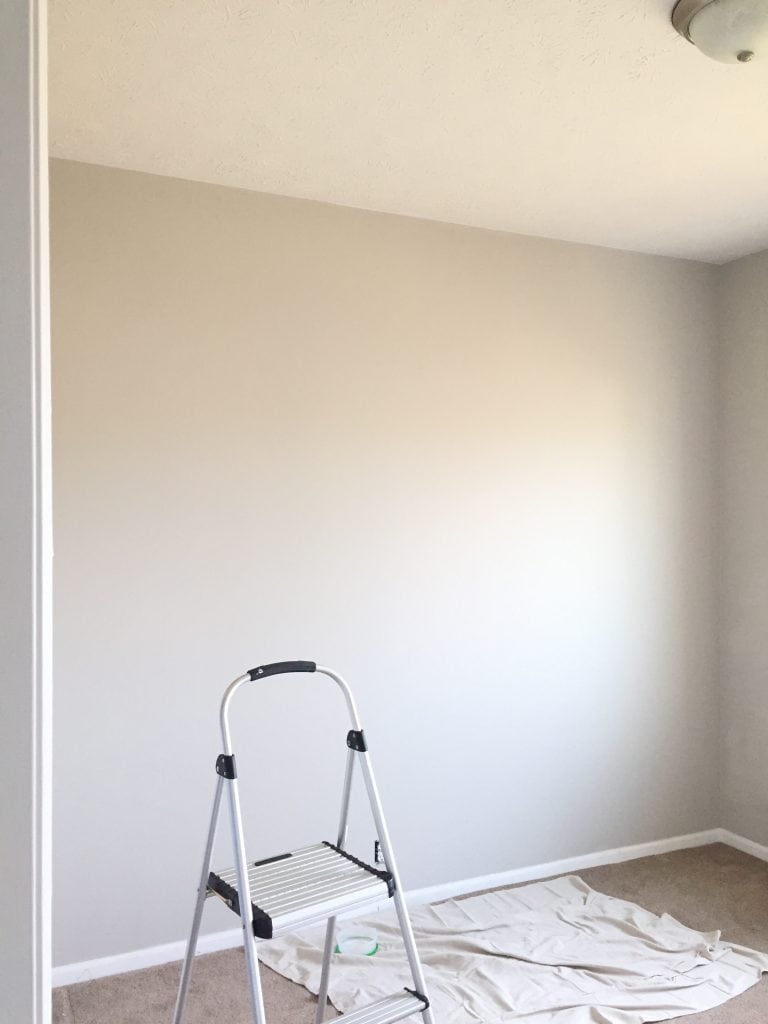 We were seriously exhausted Saturday night by the time we got home (after a 10 hour day of working on the rental). Mad Men for the win!
I finally unpacked from our California trip over the weekend and had to share this shot of all the beads I bought while I was out there. You can see the bracelets I bought, too, in the lower left corner just to get a size for the scale of all of these!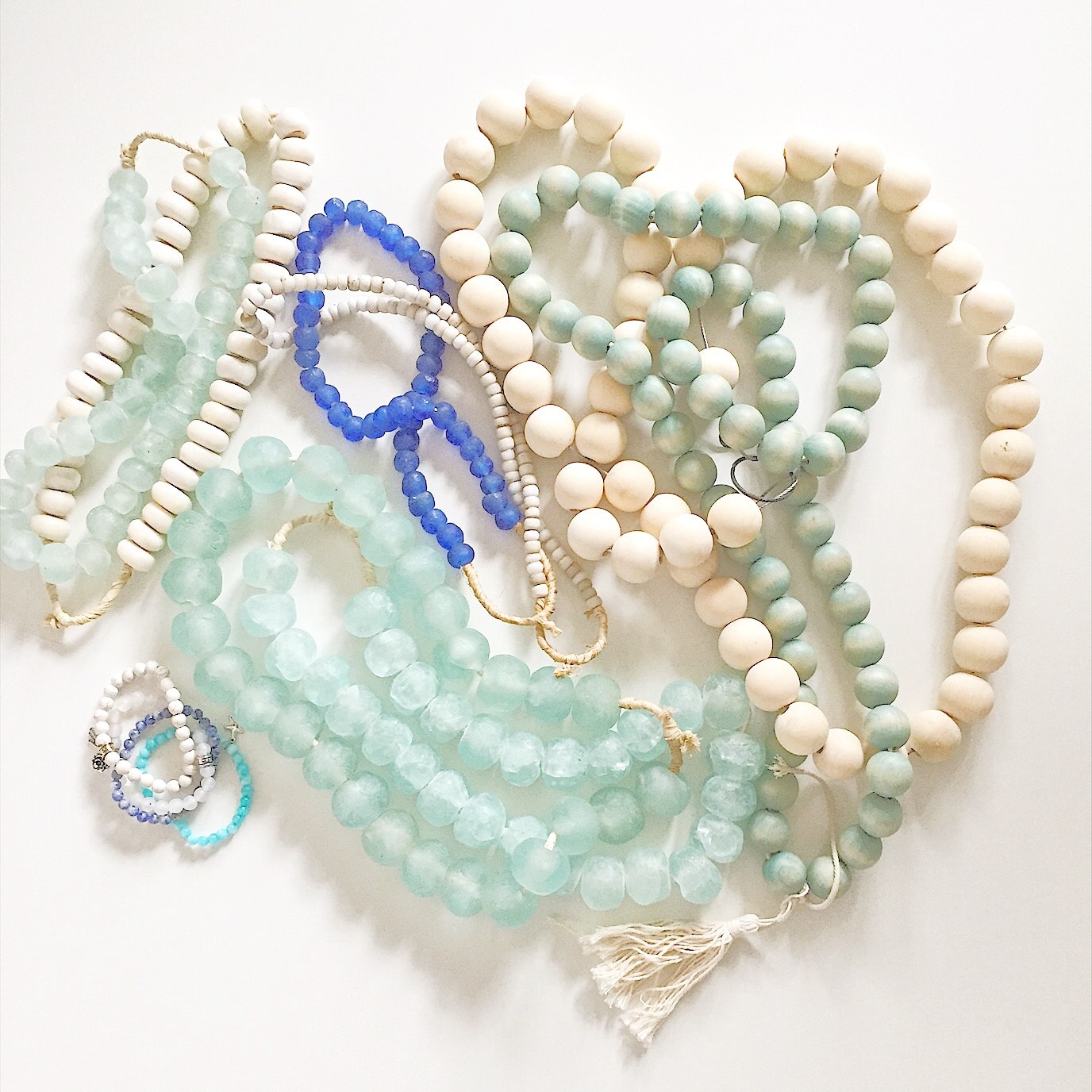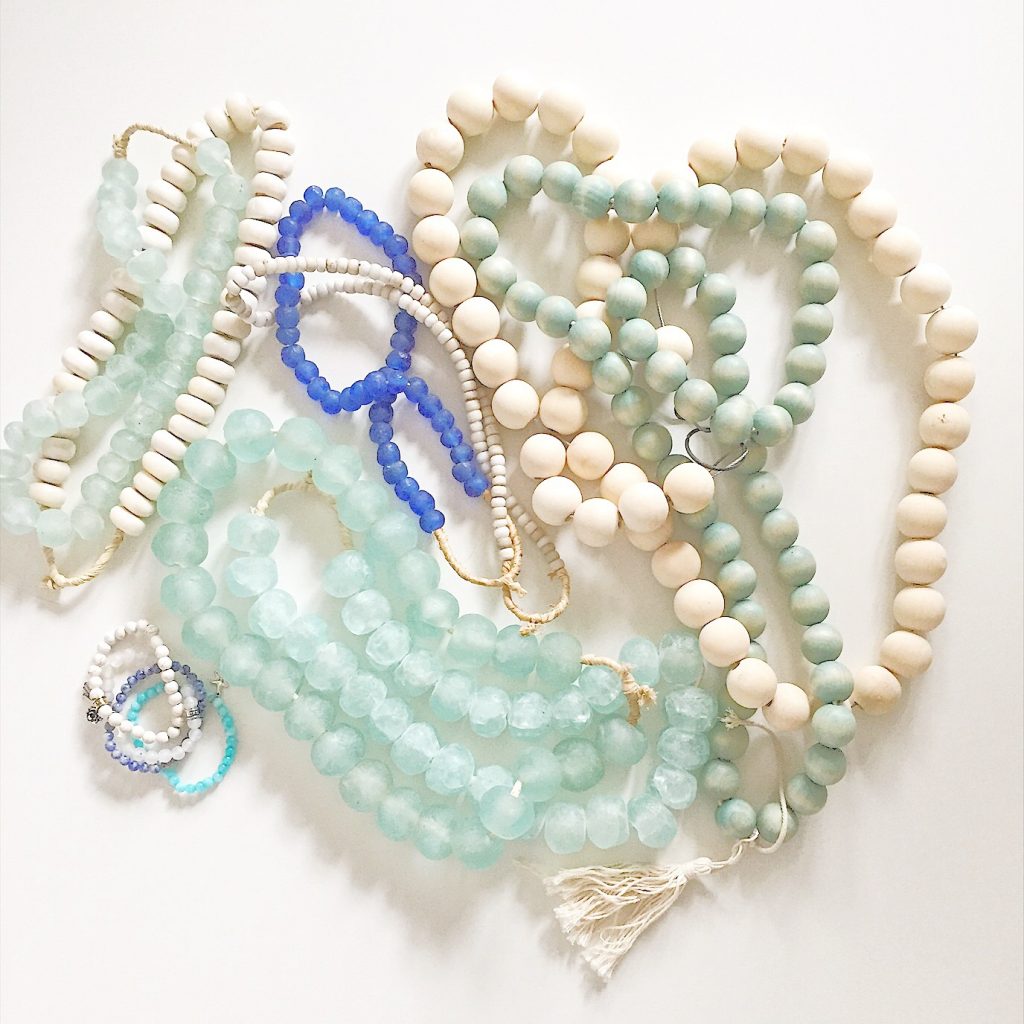 Since they were all purchased at boutiques local to the Newport Beach area, I rounded up some very similar versions below if you're interested!

Sunday we went to brunch with our besties at Lot 2. If you're local, it's in the Benson area. The food was crazy good, but the service was just okay at best. It's apparently hipster central, too. We were definitely out of place 😉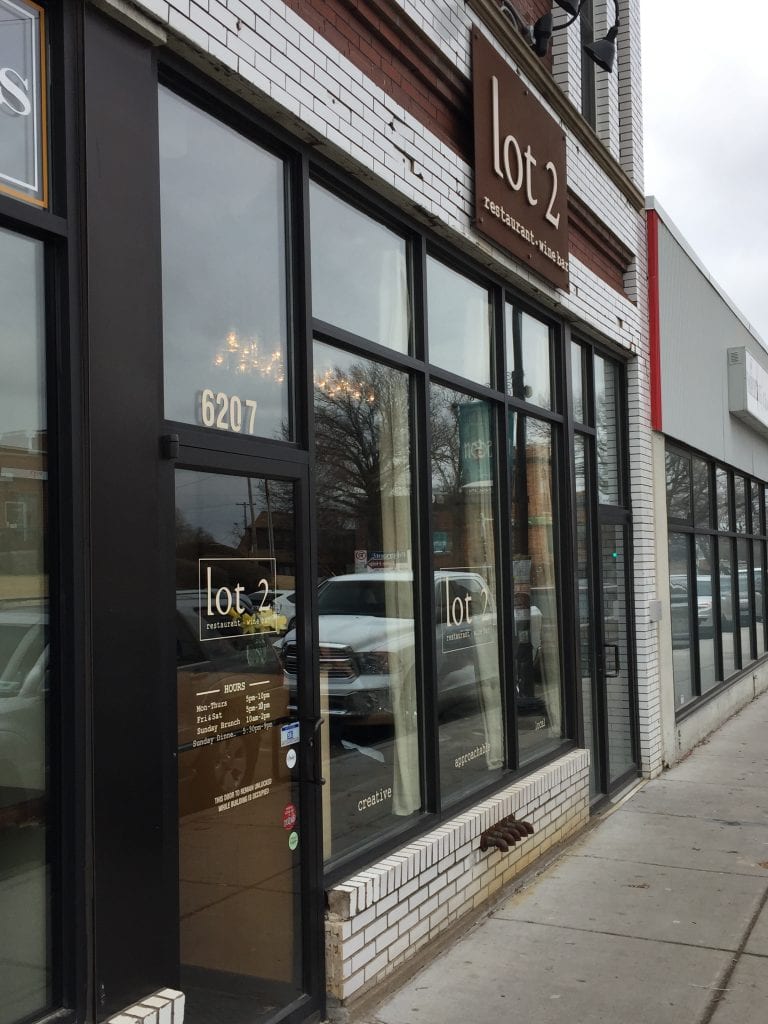 The bloody mary's were pretty fantastic too! Jill, Nick and Kurtis all ordered the chicken and waffles (ridiculously good) and I went with the Ramen which was also really good. I'm not really a breakfast food person so I branched out a little 🙂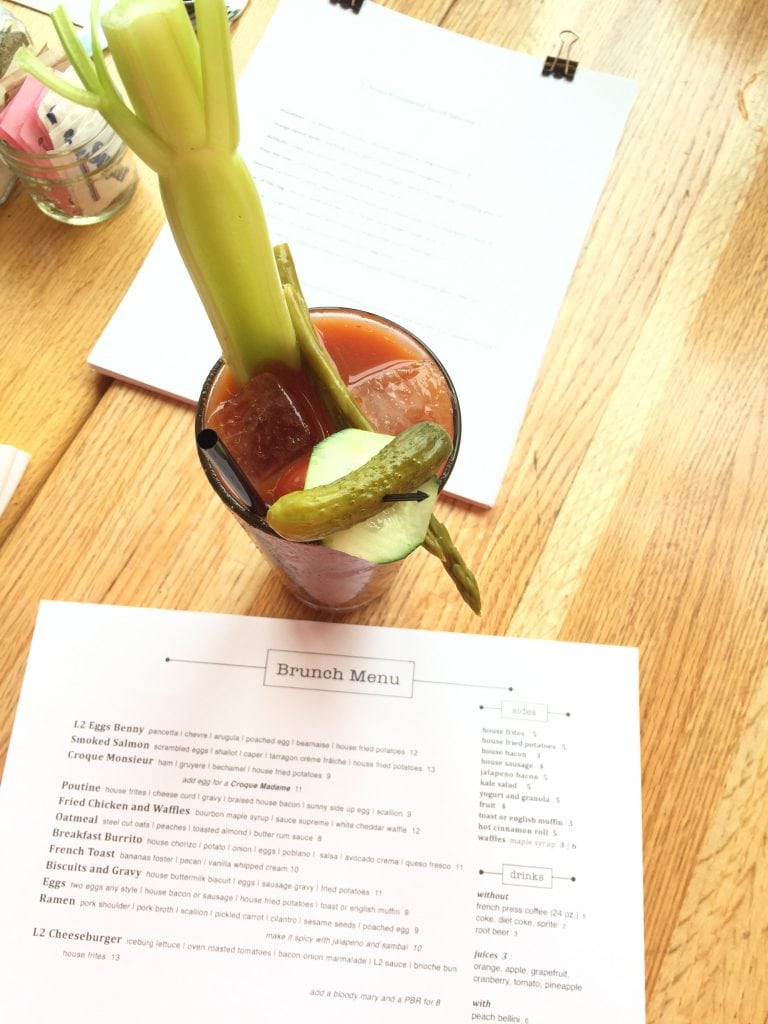 After that, Kurtis and I ran to Home Depot and Lowe's for more rental house supplies. Got a crazy good deal on this chandelier and shades for the rental dining room! One of the challenges with the rental is that we want to make some updates to make it a bit more current but we also really have to manage expenses (especially on this one because of the price we paid). So, when I can find something stylish at a great price, it makes my day! We were really impressed with the quality for the price!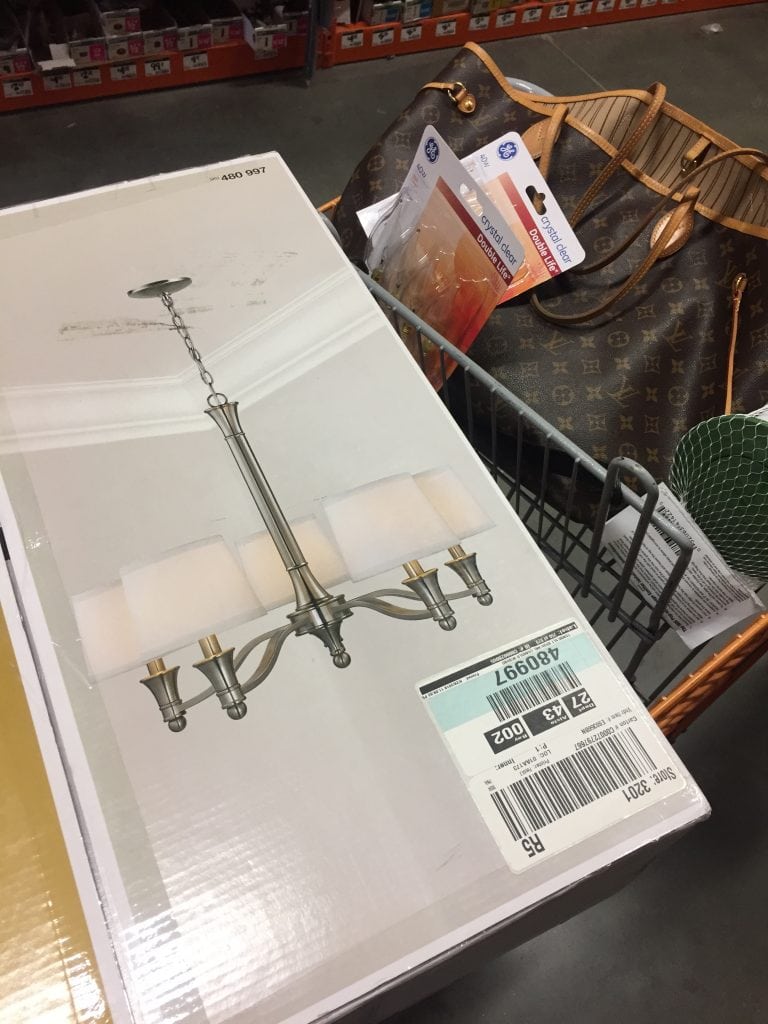 I also bought these navy linen ceramic lamps over the weekend (for our house) and they are so good! I haven't had a chance to style them yet in our house but can't wait to share when I do. They look so much more expensive than they are, and I love the larger scale and the texture!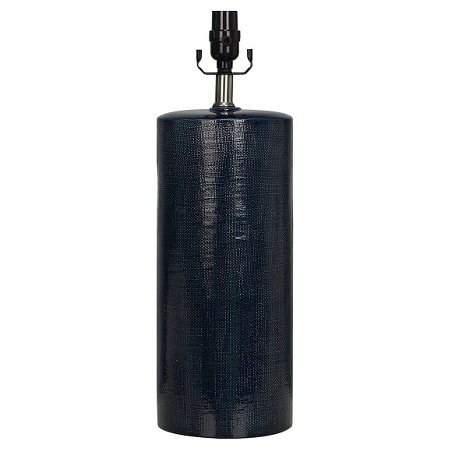 By the time we finished at the rental on Sunday night, we were starving and completely exhausted. I blame my lack of brain power on the following image. I forgot to mention I was also wearing my skinny leg sweatpants which really shouldn't be allowed out in public.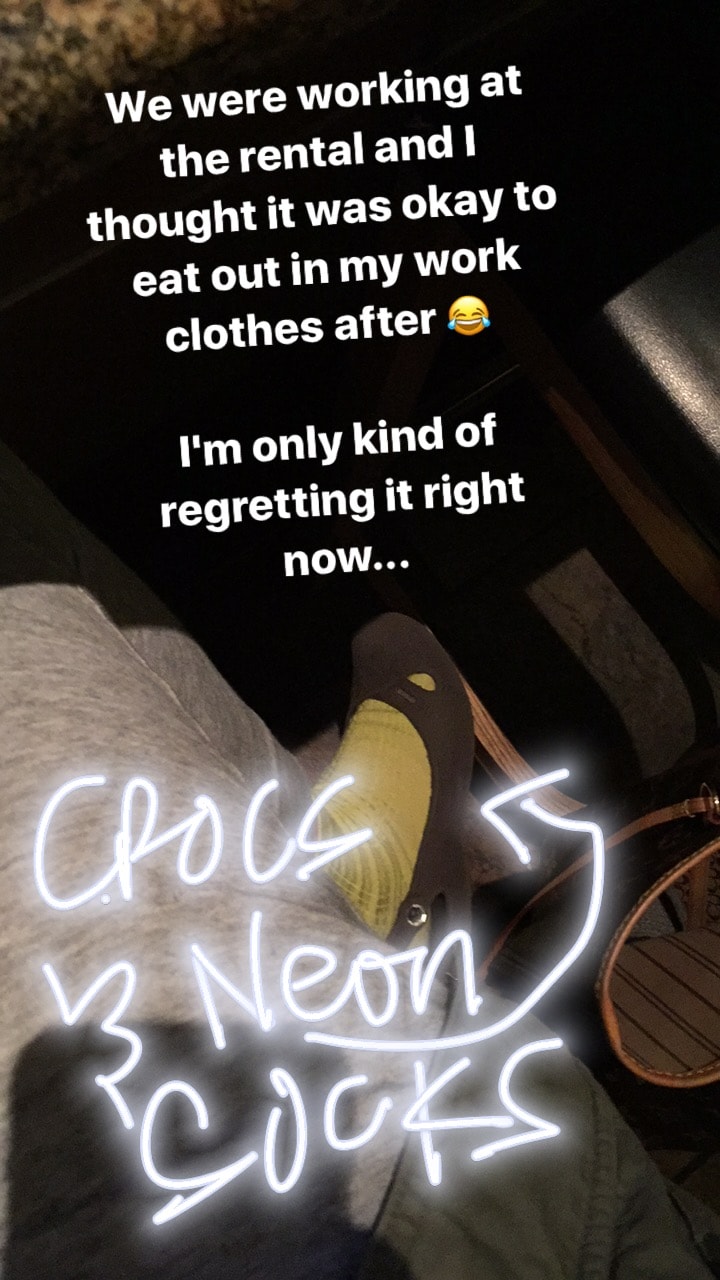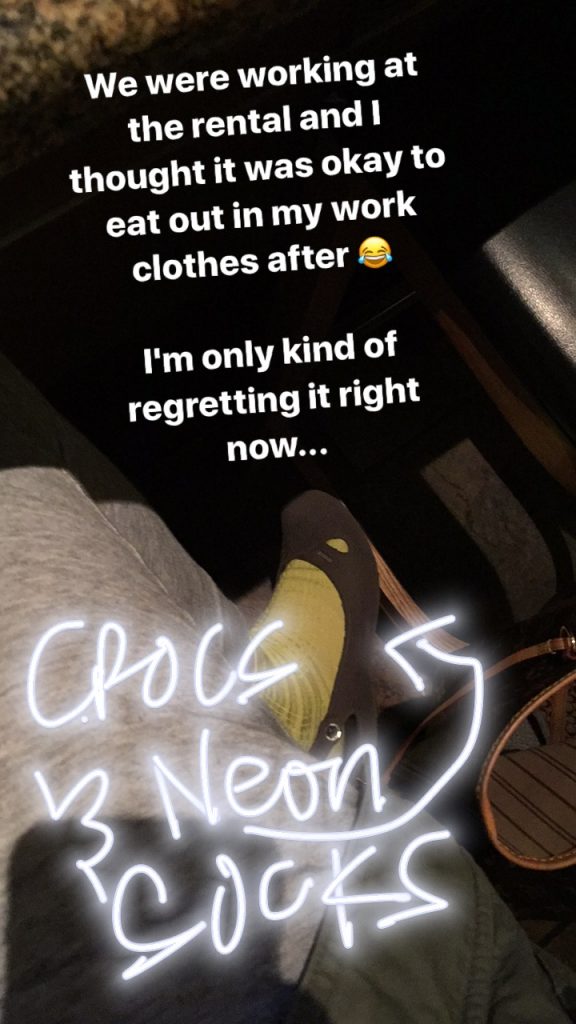 And then came home to this. I guess I should be grateful that only one of the tulips was fully ingested: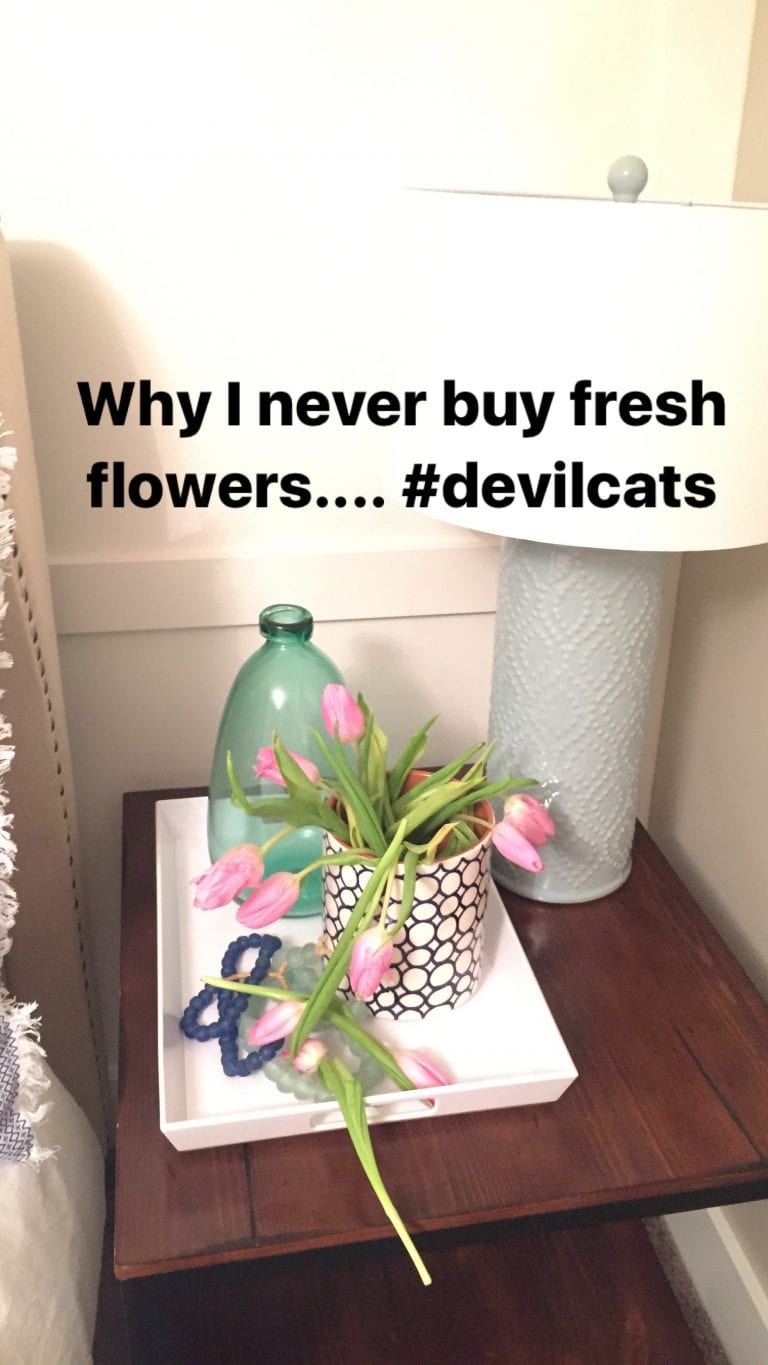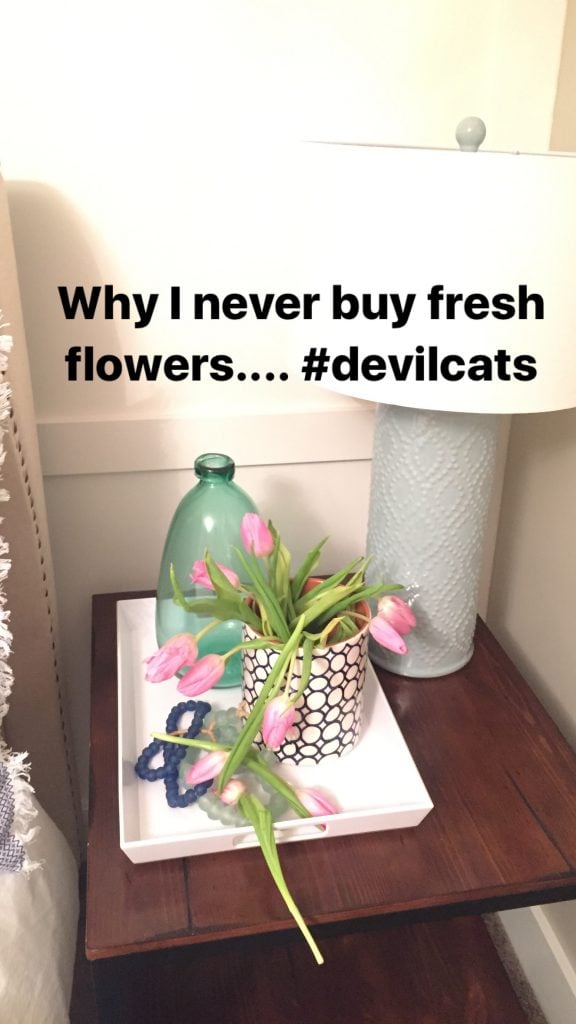 I bought the lamp and vase above at HomeGoods to show a spring refresh of our guest bedroom. I'll be sharing more next week!
We got the rental 90% of the way finished for showing and we already have a few appointments lined up for this coming weekend. Hoping we can get it rented for April 1st! I'll plan to share a tour in a later post.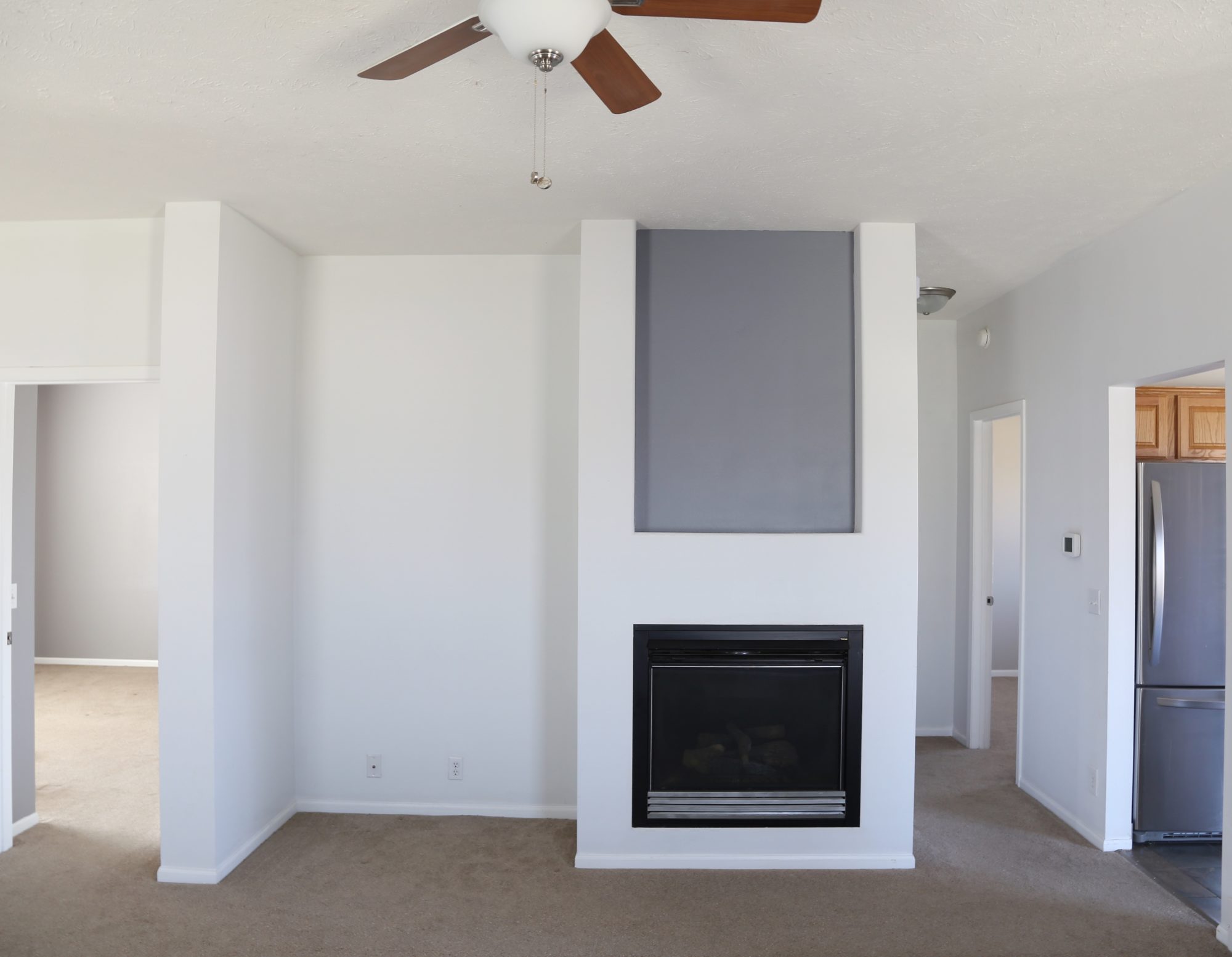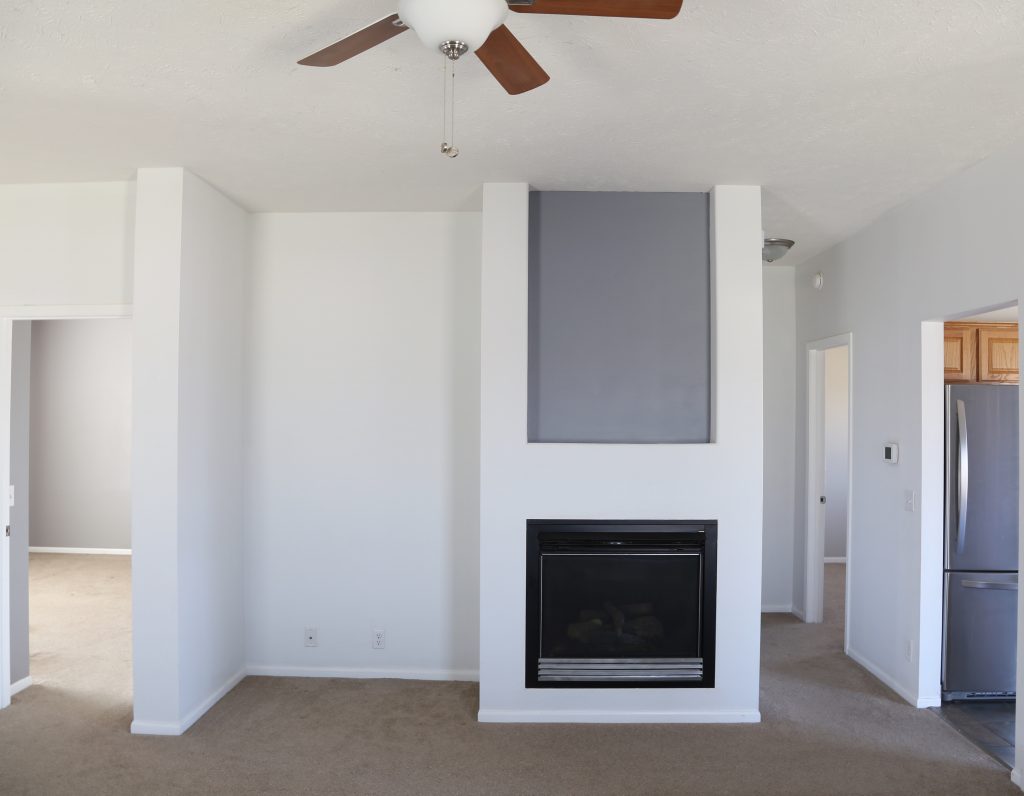 If you would like to follow along on more of my home decor, DIY, lifestyle, travel and other posts, I'd love to have you follow me on any of the following:
Pinterest / Instagram / Facebook / Twitter / Google+
disclosure: some affiliate links used