I hope you're all having a great week so far! We had a bit of an extended weekend with our road trip last week, so today I'm sharing our weekend recap as well as what we've been up to around here this past week!
This post contains affiliate links for your shopping convenience. Click here to read my full disclosure policy.
Home Projects & Updates
Tuesday was a sad day. We had our pool closed up for the season. I shared a few Instagram stories about the process but thought I'd also share a photo here since I usually get so many questions about the process! In Nebraska, we drain our pools a few feet to allow for snow/rain/ice over the winter months. It also allows the lines to be winterized. You can see below how far we've drained it. And although this picture is a bit of an optical illusion, our pool is standard diving depth in the deep end 🙂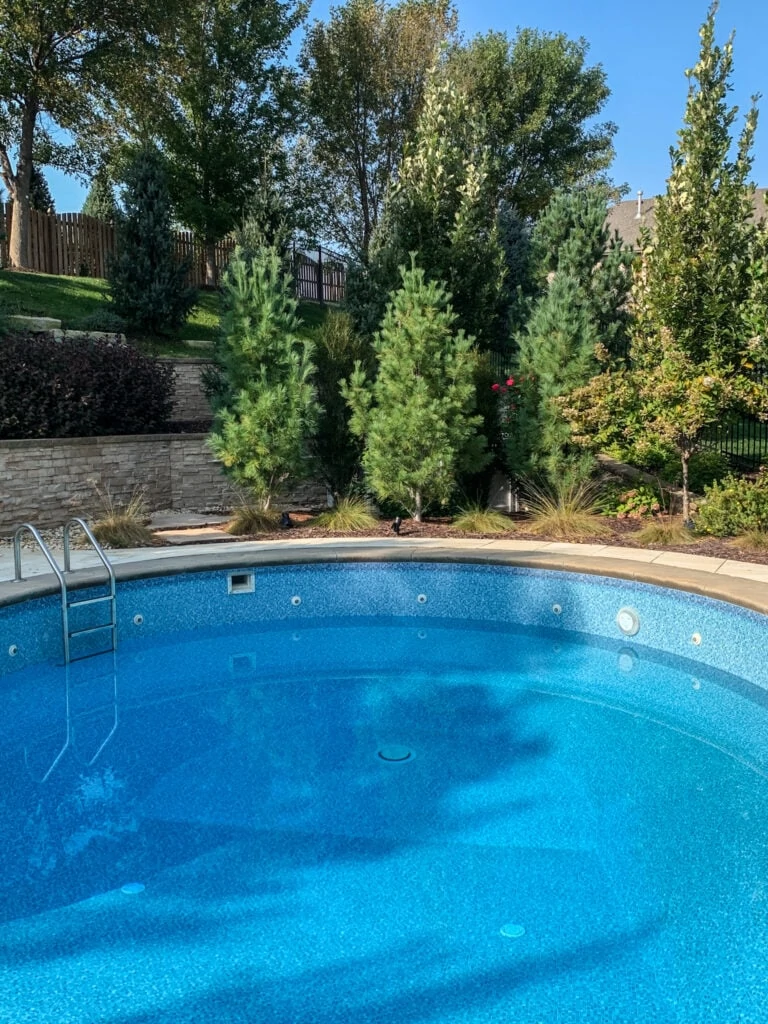 Side note: I'll be wrapping up our post on five years of pool ownership thoughts/tips/etc. shortly so be on the lookout for that soon! I wanted to wait until we were fully through five whole seasons before sharing it.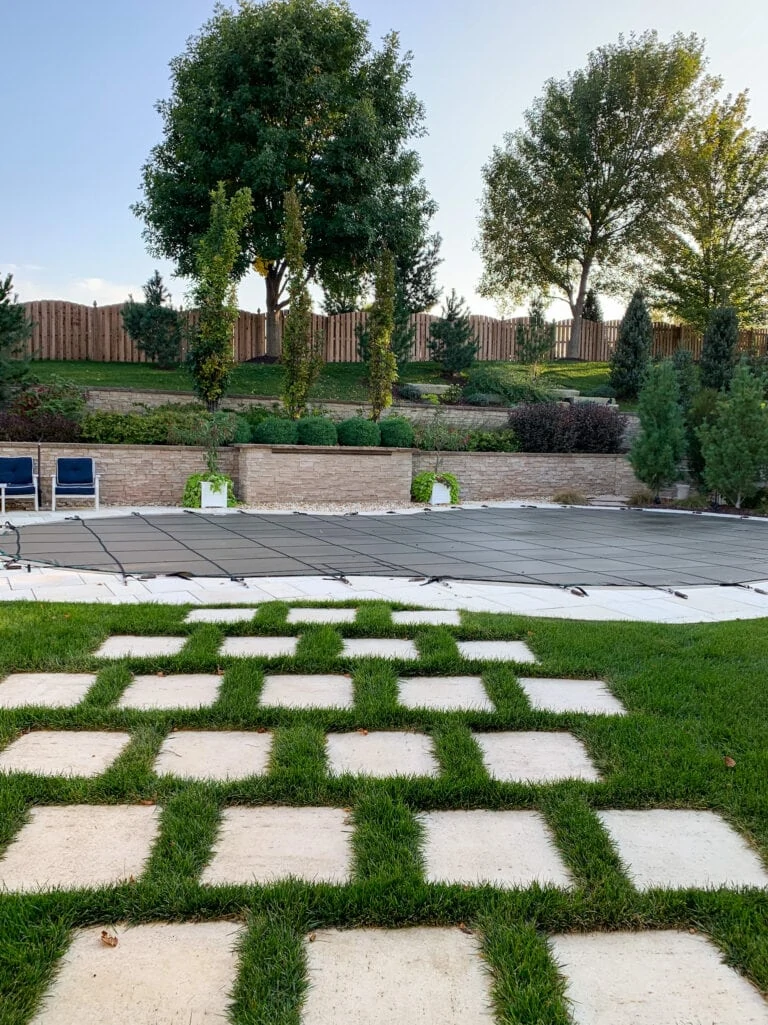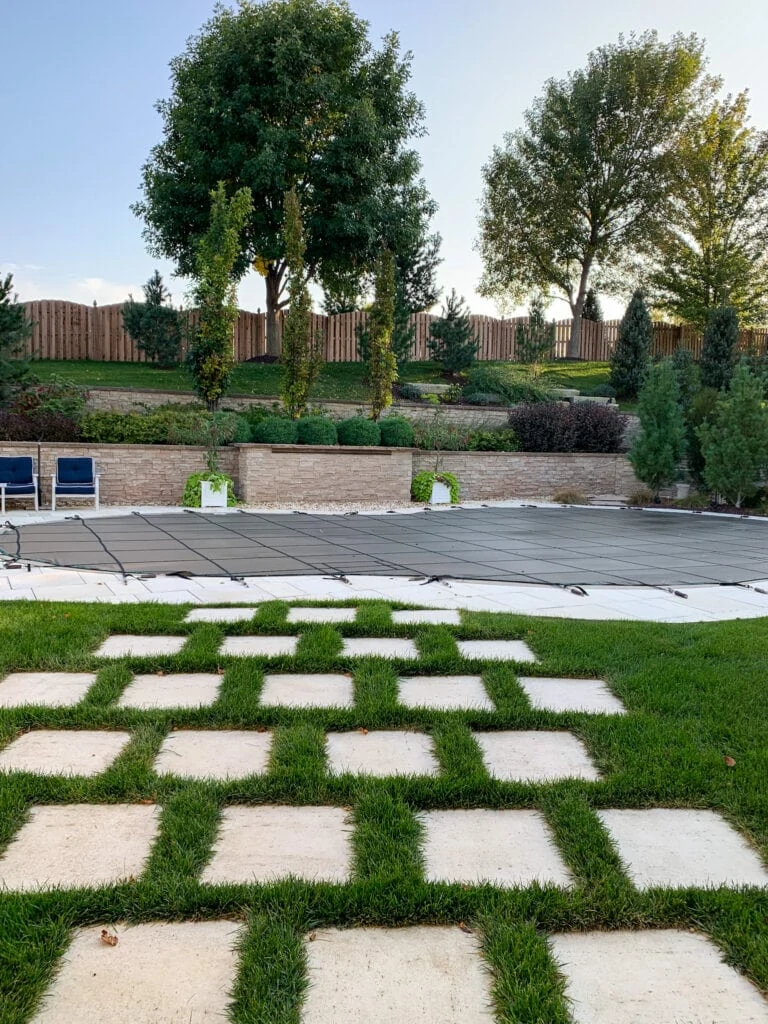 I dug up a few of my planters last week, and it's always fun/interesting to see what type of sweet potatoes I managed to harvest off my sweet potato vines. This year's looked a little strange! I still need to dig up all the ones in the backyard planters.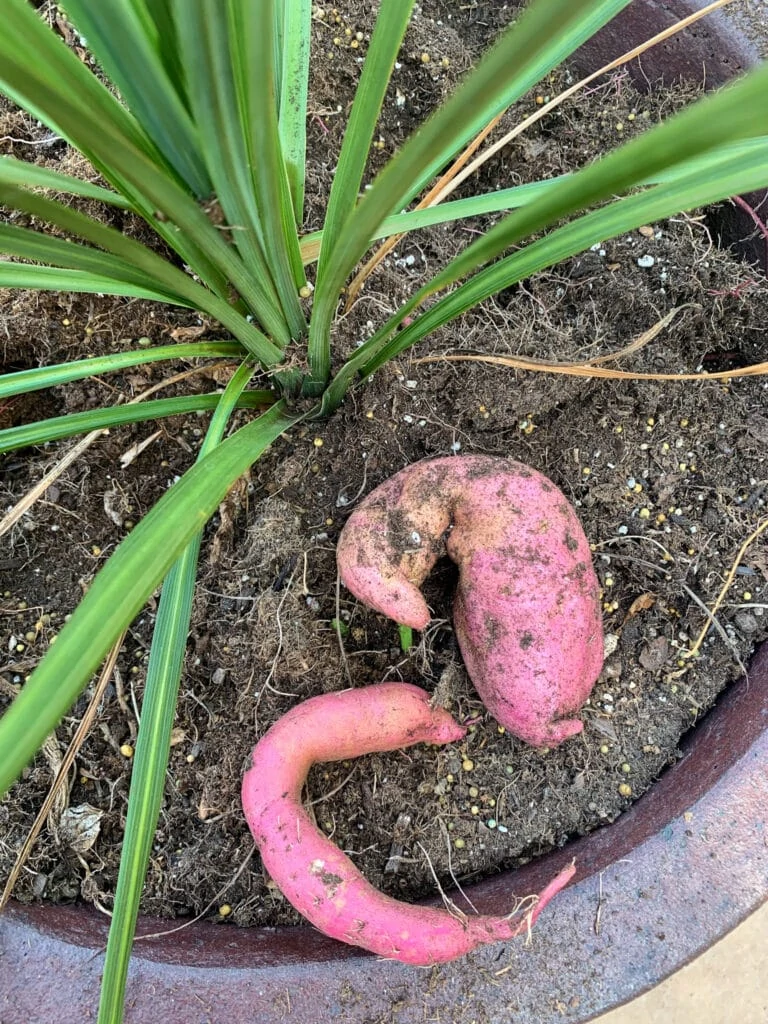 Our yews out front had gotten completely unruly so I also got those trimmed up quickly. It only takes me about five minutes with this hedge trimmer I've had for years. We love it because it's not scary like a chainsaw and the 20V battery works with our leaf blower, tree trimmer and drills. Highly recommended if you're on the hunt for a trimmer. The longest part of the project is cleaning up all the clippings!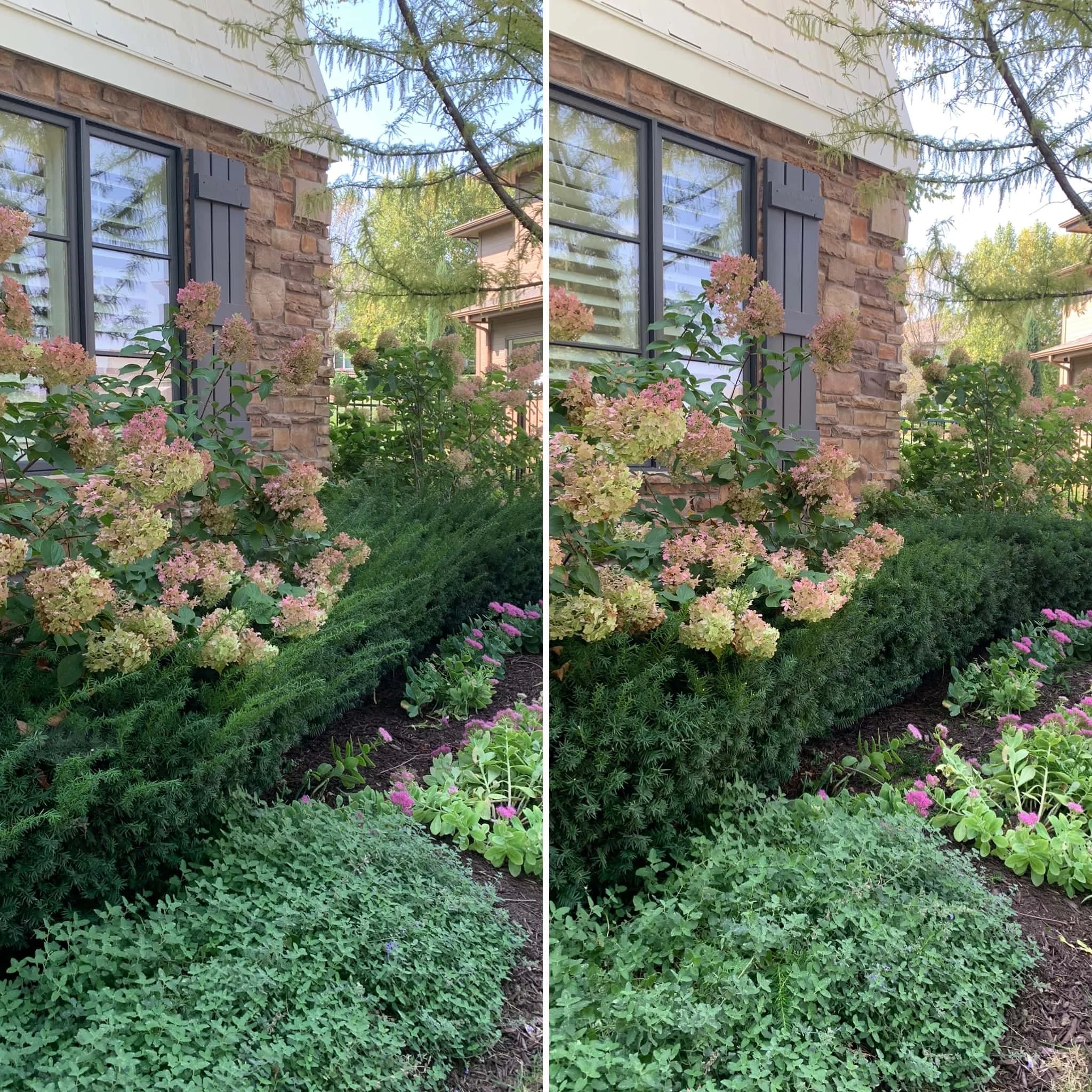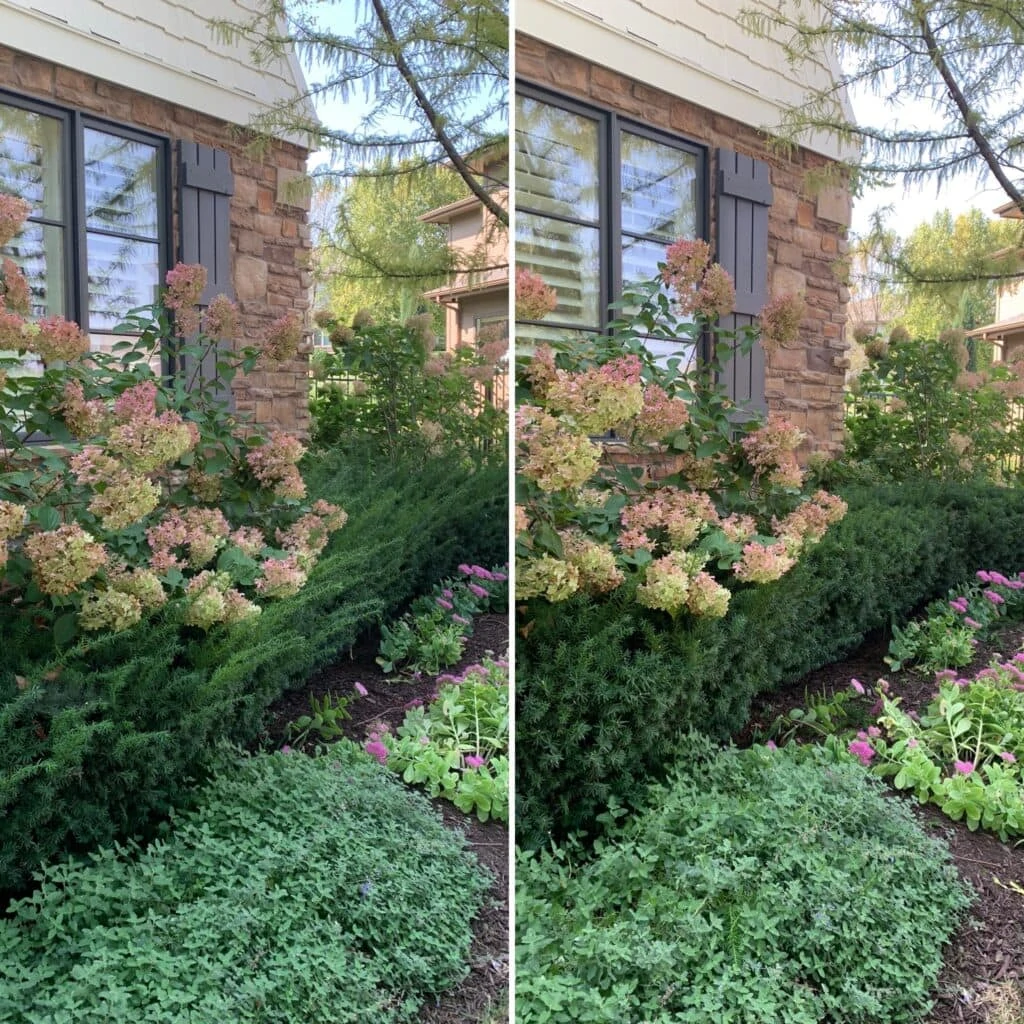 I got a little further in my fall decorating before we left town (more on that below) but I'm hoping to have it mostly wrapped up this week. I still can't believe we're only two days away from OCTOBER! I think I actually had one of my Christmas trees up by late October last year, and here I am this year barely having even started fall decorating yet!
Top Sellers Of The Week
Following are the top sellers of the week across all of my channels. Links to each item are below the graphic.
Around Town & For Fun
We hit the road bright and early Wednesday morning to head northeast for my 40th birthday trip. Although we had plans to go to Europe instead, we made the most of it and found a cute hotel to stay in for a few days. The morning we left, we had heavy fog but it was so beautiful once the sun started to rise over Iowa!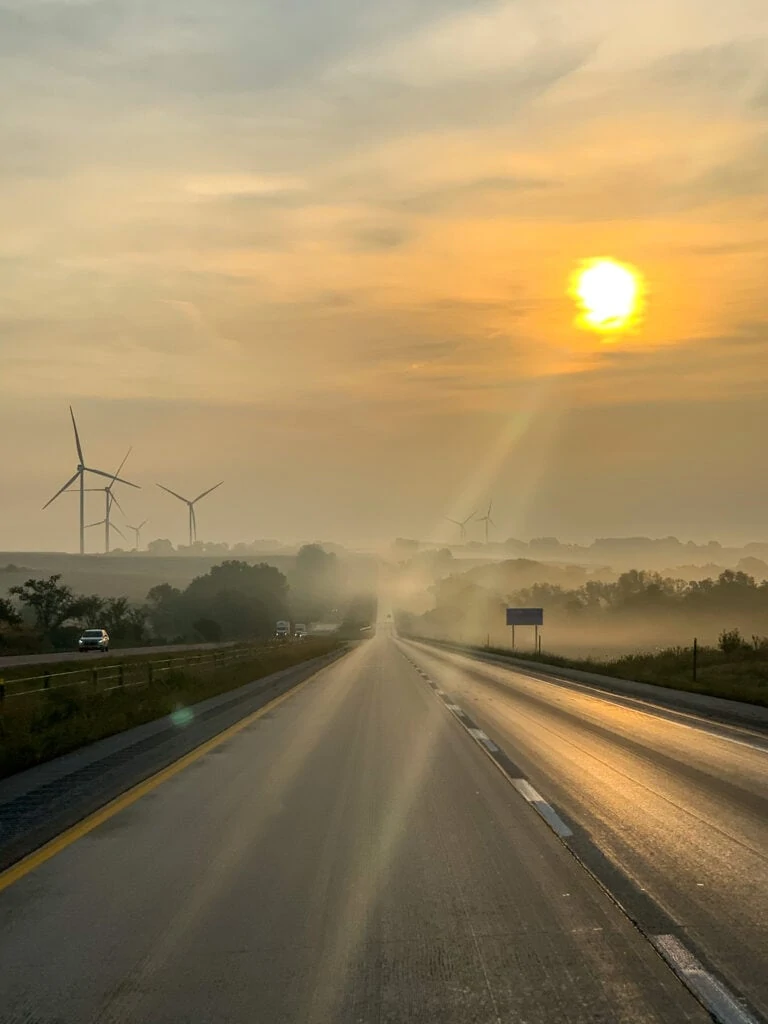 We took a lunch break in Dubuque, IA and it was the perfect place to stop. We had lunch on the patio at 7 Hills Brewing and it was so delicious. They had a Cuban pizza that we're still dreaming about – and wondering why we've never seen a Cuban pizza anywhere else?!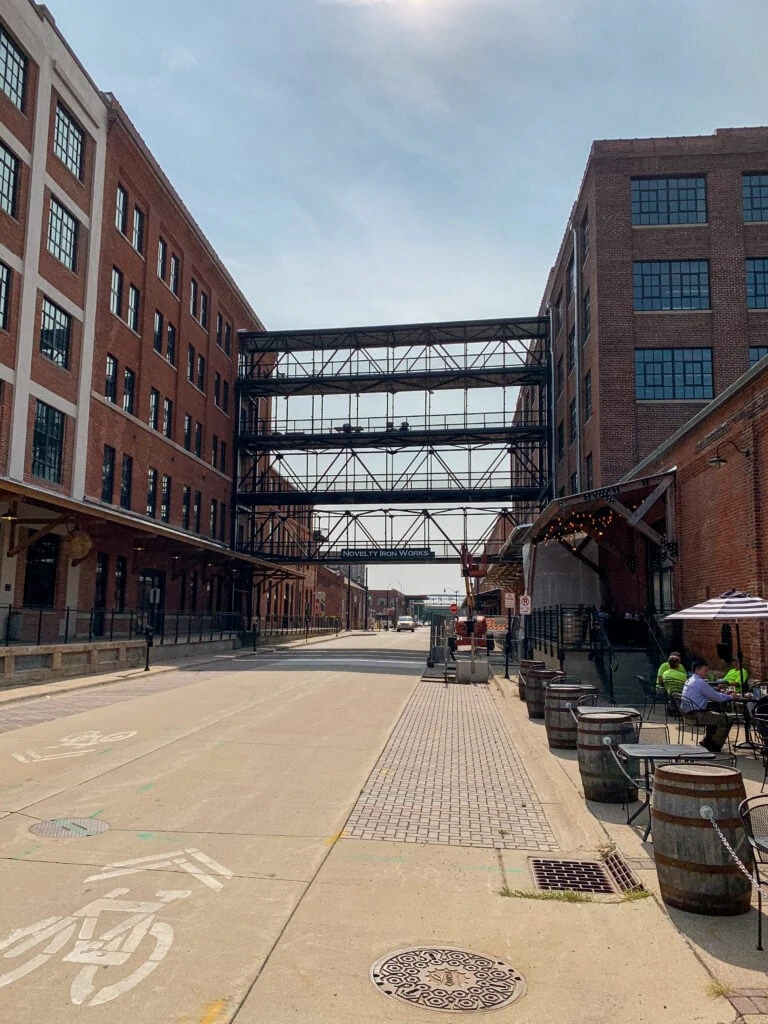 Our hotel, the Deer Path Inn in Lake Forest, IL, basically couldn't have been cuter or more perfect for the trip we were looking for. They also took cleanliness and safety to the extreme, so we felt more than comfortable our entire stay there. I made this little 30 second video showing more of the property. I find it to be even better with the sound on 😉 I'm pretty sure I took several hundred photos while we were there. It was a little slice of British charm in the cutest town and the service couldn't have been better!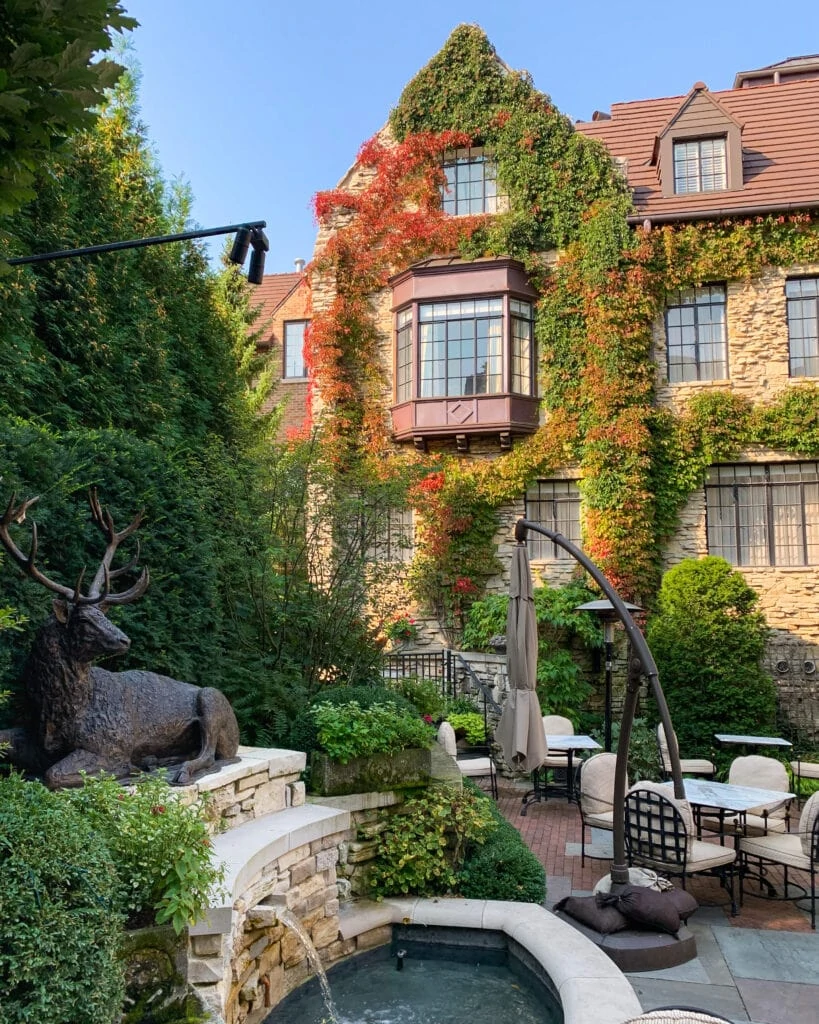 The first few days, the weather was absolutely gorgeous so we checked out Lake Michigan (which was basically deserted since it's off-season) and the botanical gardens.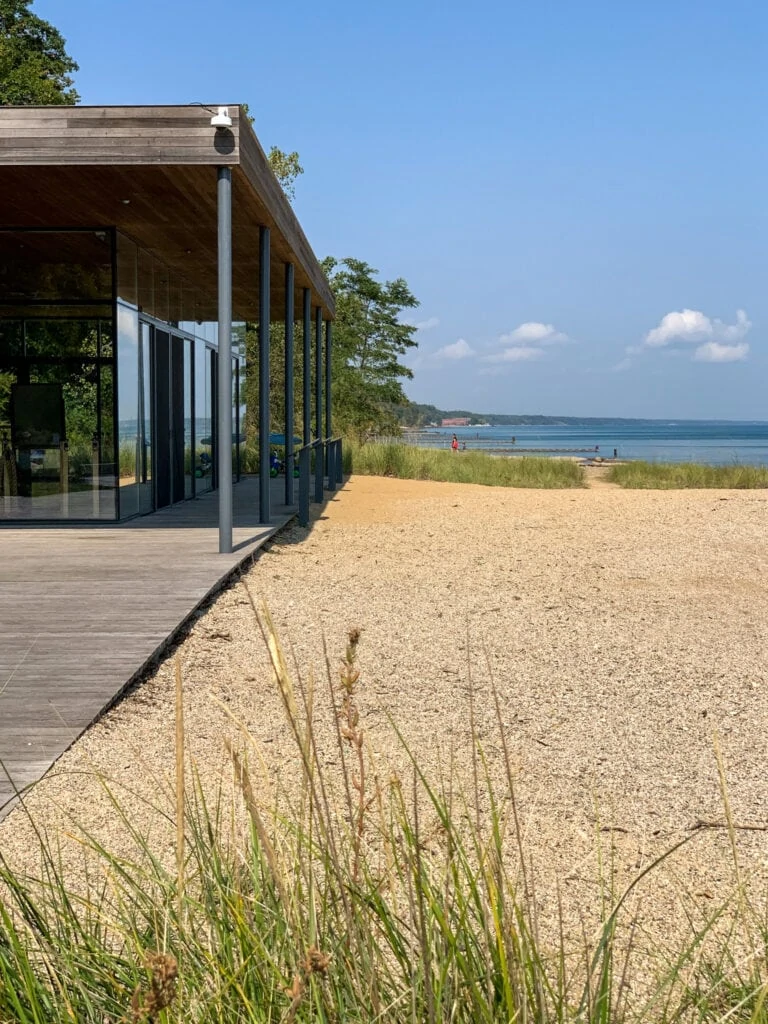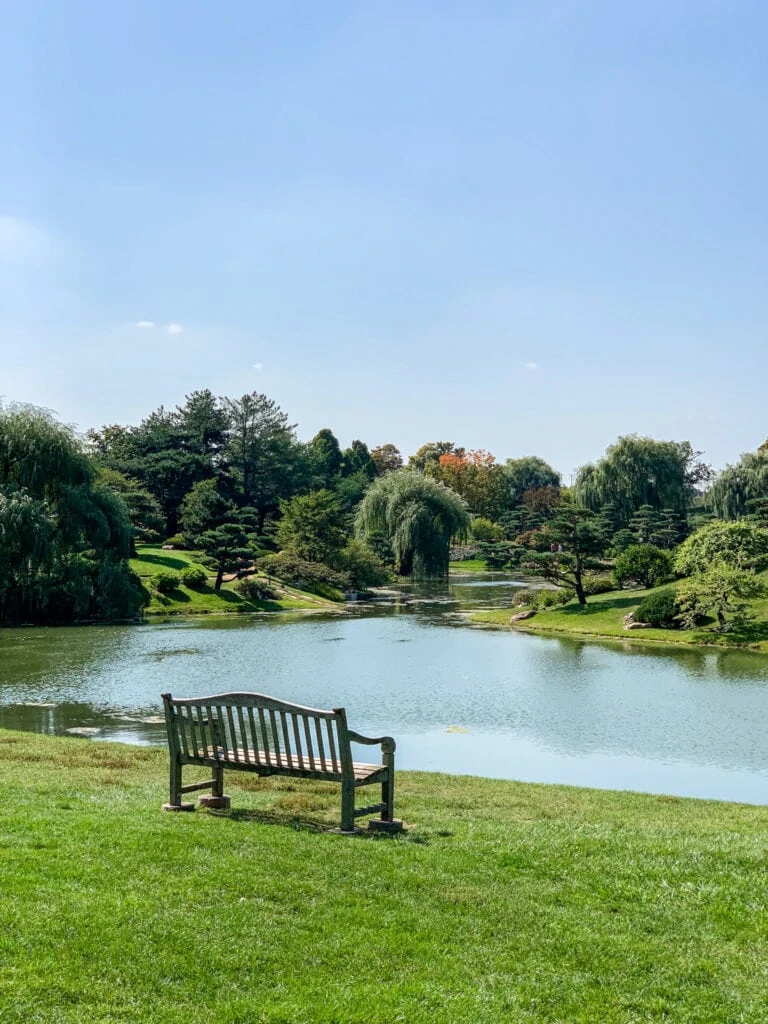 The next two days cooled down significantly, so we had lazy days with brunch, beers at outdoor patios, reading, and watching football. This trip certainly didn't help in the weight department. Especially when we ordered dessert several nights – something we never do! But check out this apple pie. It was insane!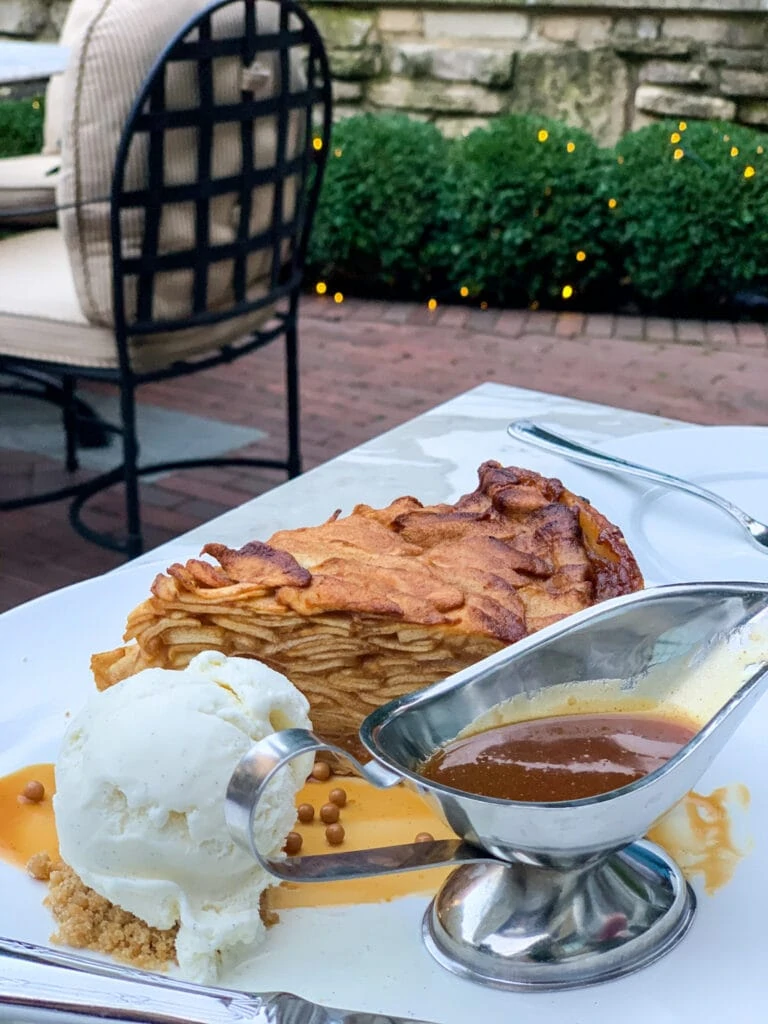 I had plans to still post regularly while we were there, but once we got there I decided to just unplug almost entirely. It was much needed and I'm glad I chose to step away for a bit! And it turns out our marriage actually can survive a 7.5 hour road trip each direction!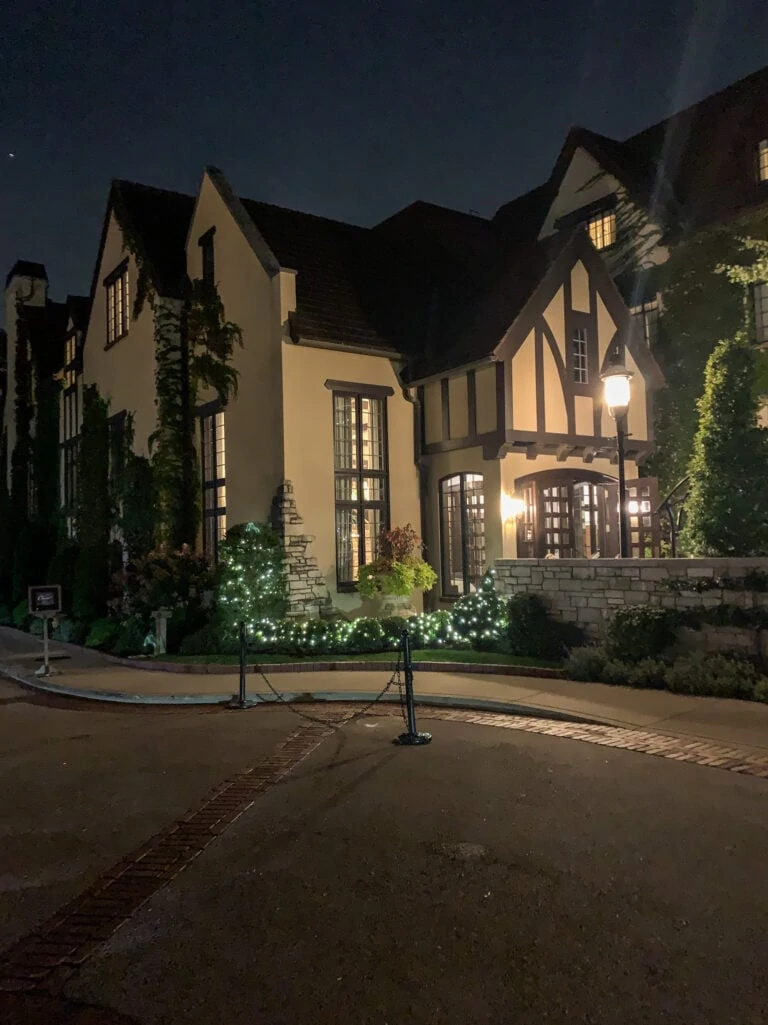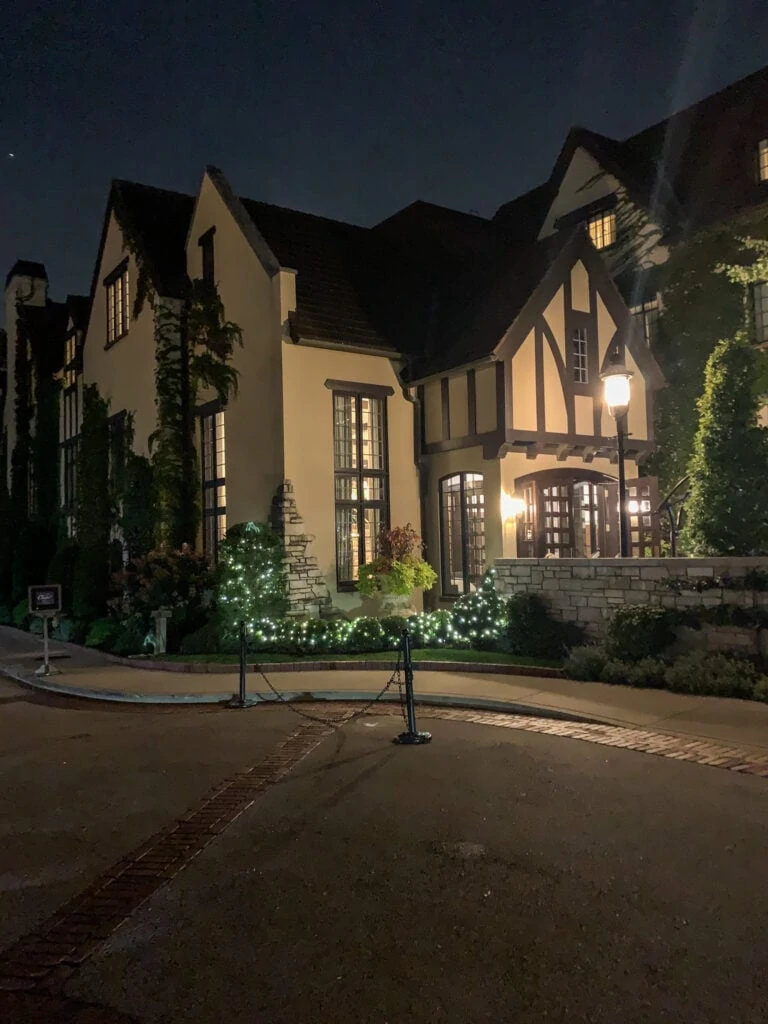 It was the perfect little escape before the winter months get here! We came home to true fall temps, wind and some very happy cats. We spent Monday night giving them all the love they thought they missed out on and just unwinding from the long drive all day! We're so happy we decided to take this little trip!
Lots to catch up on this week but I'm hoping our little weekend escape keeps me motivated all week (or really the rest of the year)!
Recent Buys & Sales
Following are some sales that are going on today!
I hope you all have a great week!
If you would like to follow along on more of my home decor, DIY, lifestyle, travel and other posts, I'd love to have you follow me on any of the following:
Pinterest | Instagram | Facebook | Twitter
disclosure: some affiliate links use