Good morning! I hope you all had a nice weekend! With our time-off last week for the 4th of July holiday, I still feel like I'm playing a bit of catch-up, but I'm feeling like it's a good week to get a lot done!
This post contains affiliate links for your shopping convenience. Click here to read my full disclosure policy.
Home Projects & Updates
Our limelight hydrangeas in the front of our house are blooming a bit early this year!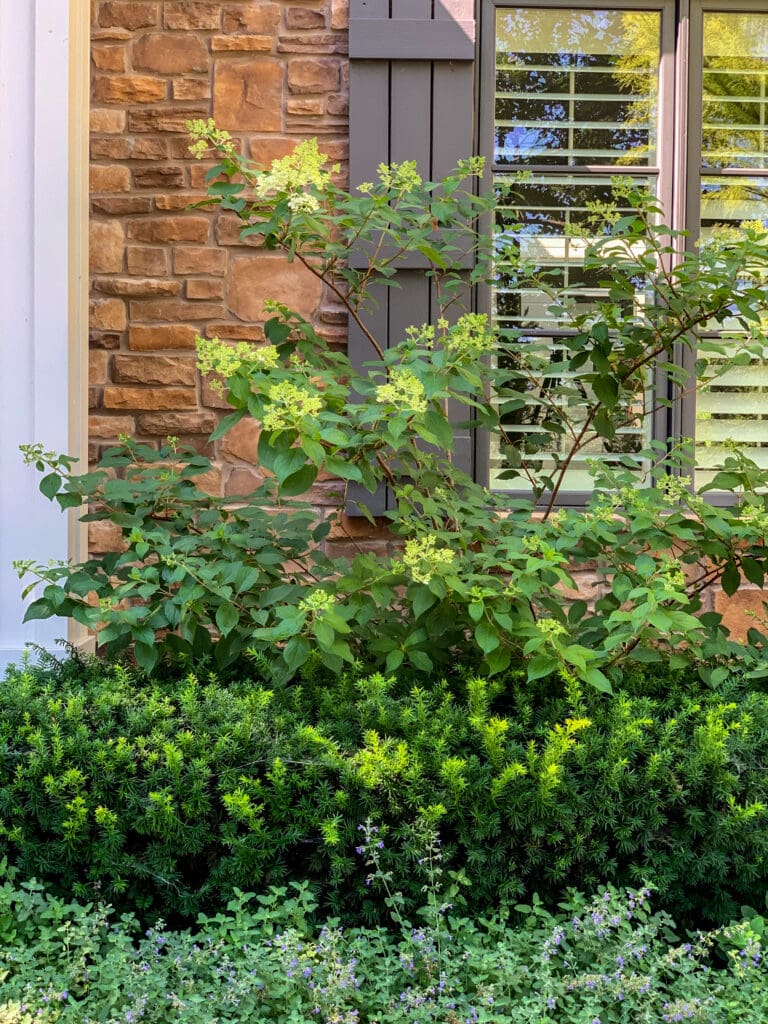 They still have a ways to go, but the first sign of blooms always make me so happy! The two bushes on this side of the house are nearly seven or eight feet tall now.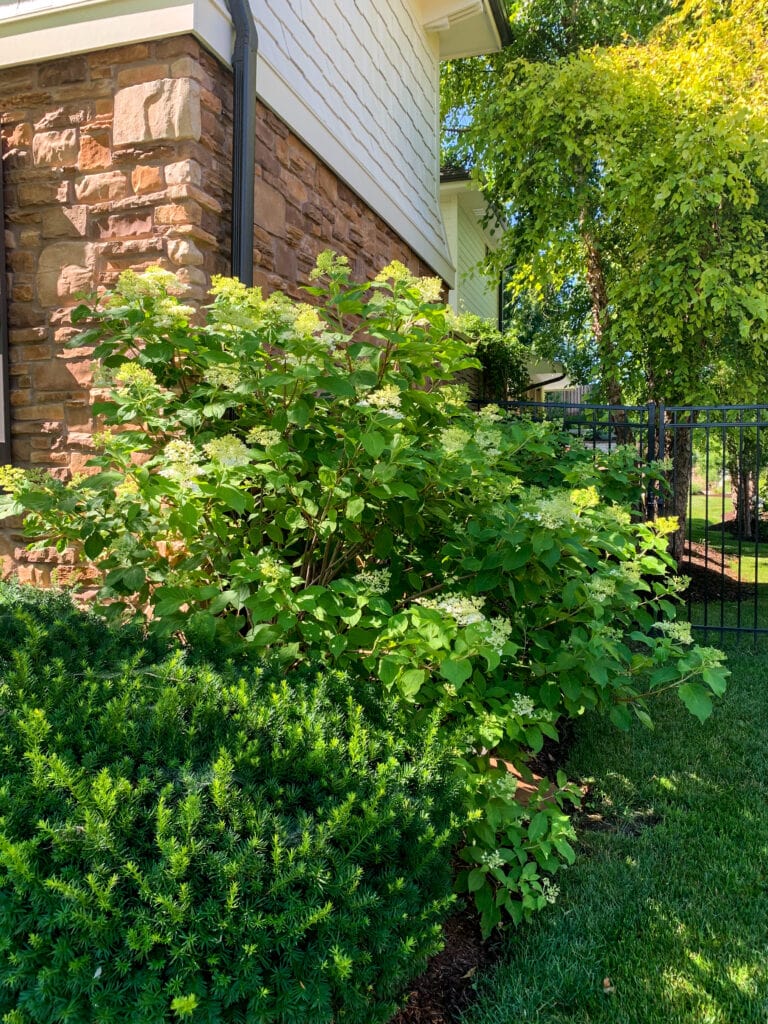 Here's what those same hydrangeas look like by mid-late August. And based upon their size already, I can tell they're going to be even larger and more spectacular this year!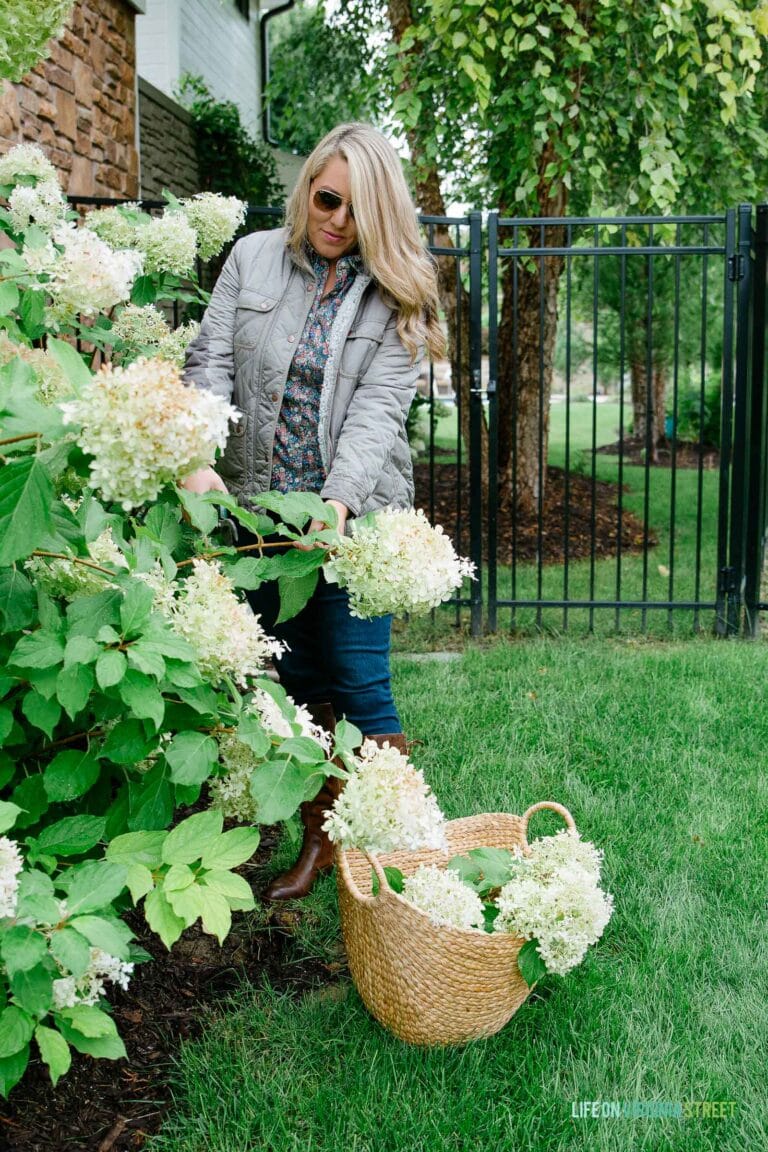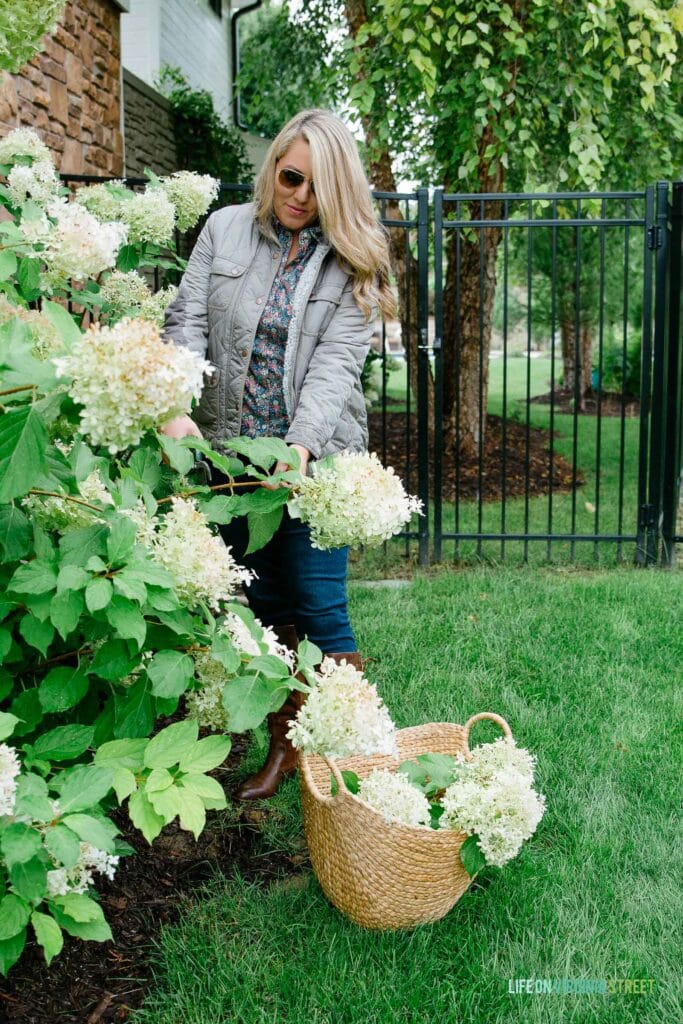 I've only fertilized my planters out front twice this year (I used this fertilizer). Given the size of my sweet potato vines (I only have two in each pot), I think I may need to lay off the fertilizer the rest of the year 😉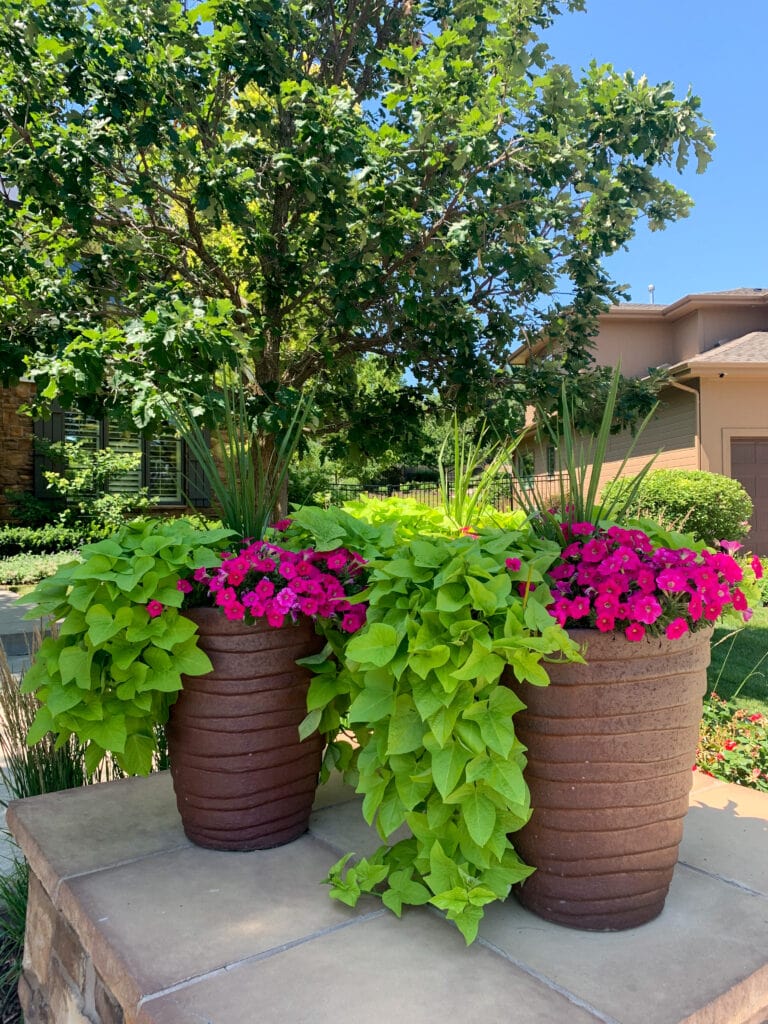 Here's what they looked like on May 21st, the day I planted them!!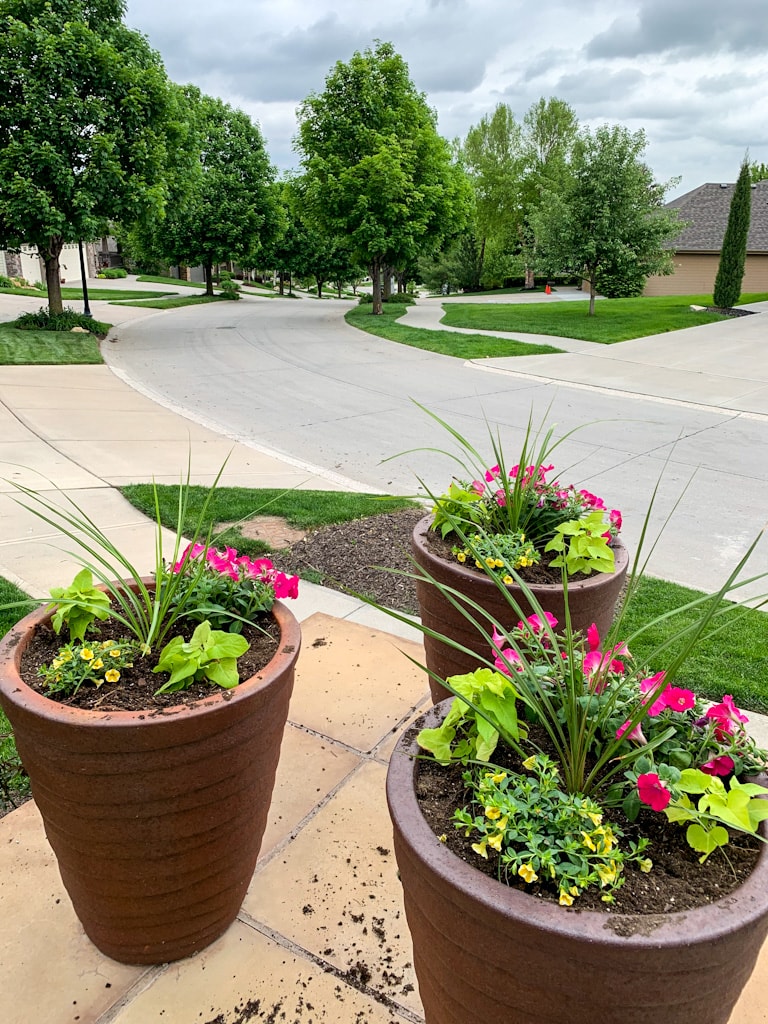 The blooms on my oleander are getting so big that they're starting to tip over from being so top-heavy! I may need to look into another support system other than the small piece of bamboo that came with them.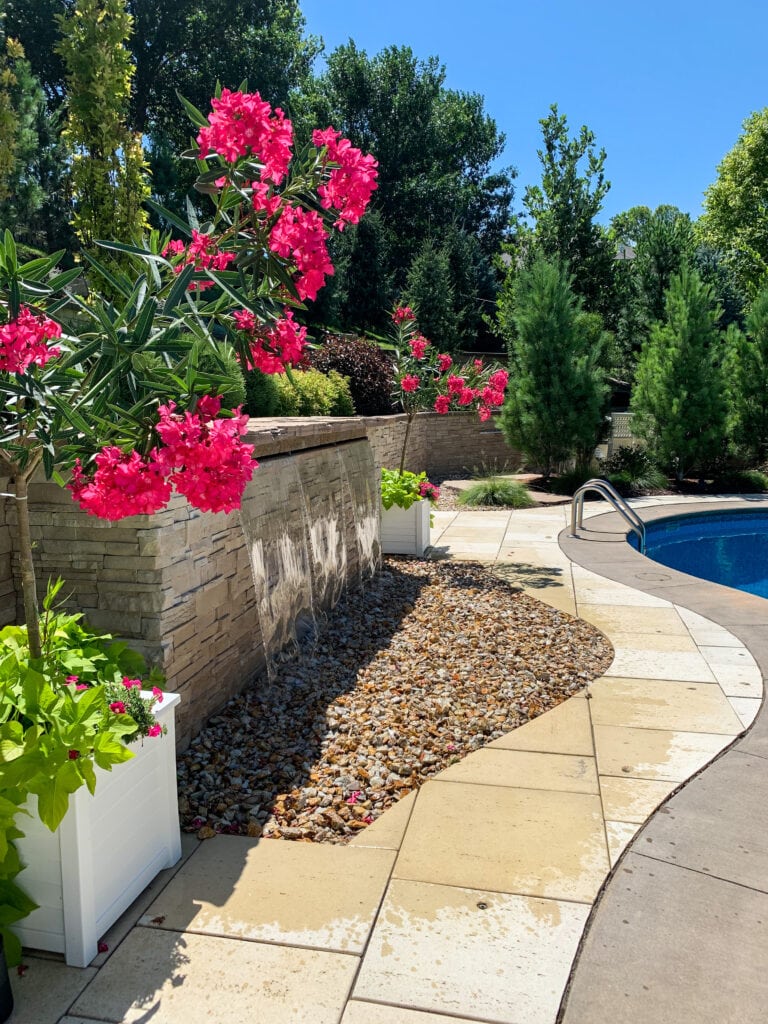 Now, before you all think I always know what I'm doing in the yard, I present Exhibit A. The first photo was my hydrangea bush on Monday. The second is on Friday. Before I realized what was even going on, it was already dead. We had upped the number of days our sprinklers turn on because of the extreme heat we were getting, and apparently the plant drowned. This is a really old planter and I thought it had a hole in the bottom for drainage, but turns out it doesn't. Thankfully I still have one more of this shrub variety in our backyard, but it makes me so sad! Note to self: do a daily checkup on your plants if you adjust your watering schedule in the future. Goodbye hibiscus. You were some of the best $7.50 I spent all year even though our time together was short-lived!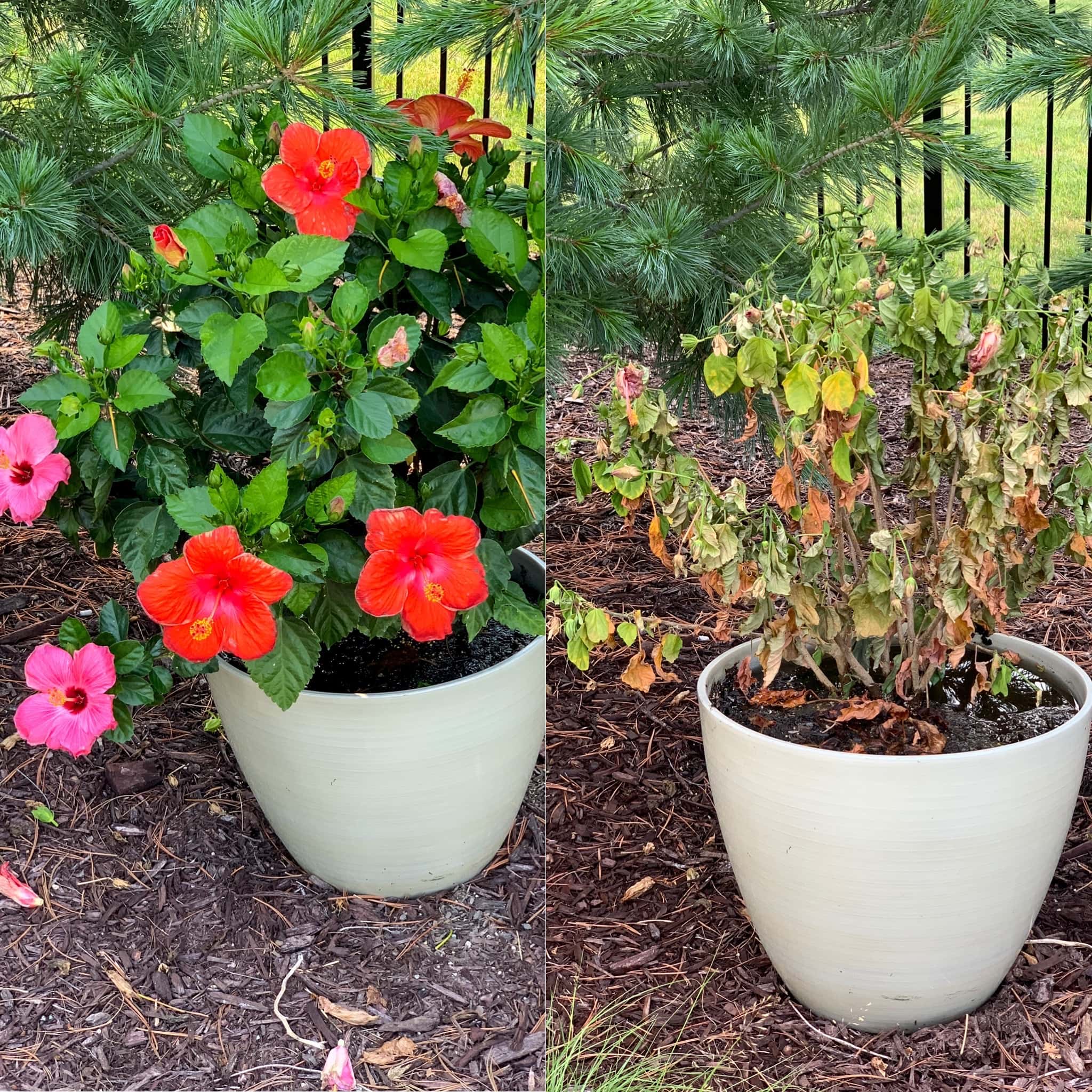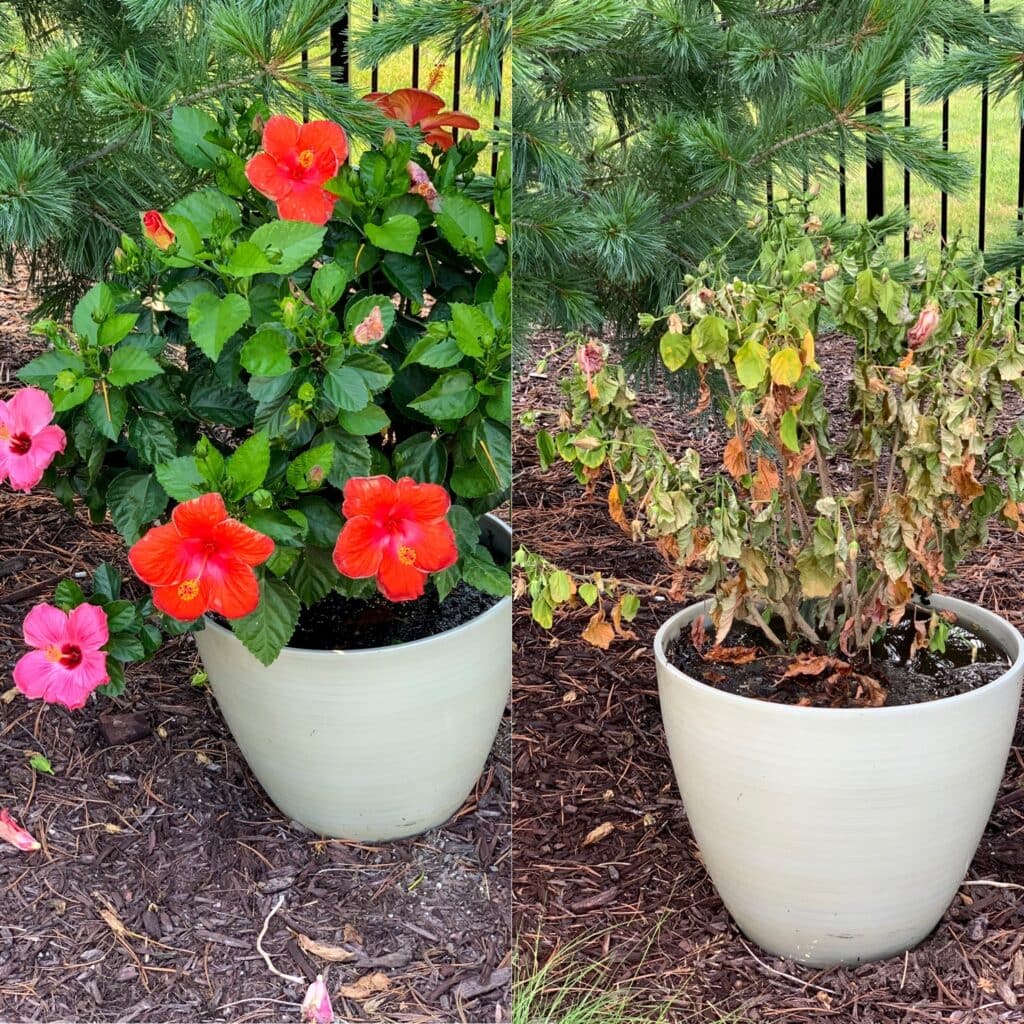 And for most random project of the week. We had basically been wanting to install a new toilet seat in our powder bath since we moved in. SEVEN AND A HALF YEARS AGO. It was chipped and only seemed to be getting worse. But, yesterday was the day Kurtis finally got sick of my nagging. It only required a quick trip to Lowe's, $30 (upgraded to a soft-close lid!), and about 10 minutes of time. We're still both wondering why we ever let it go this long! So, if you have a small project that's been hanging over you for some time, try and tackle it this week. We're so glad we did!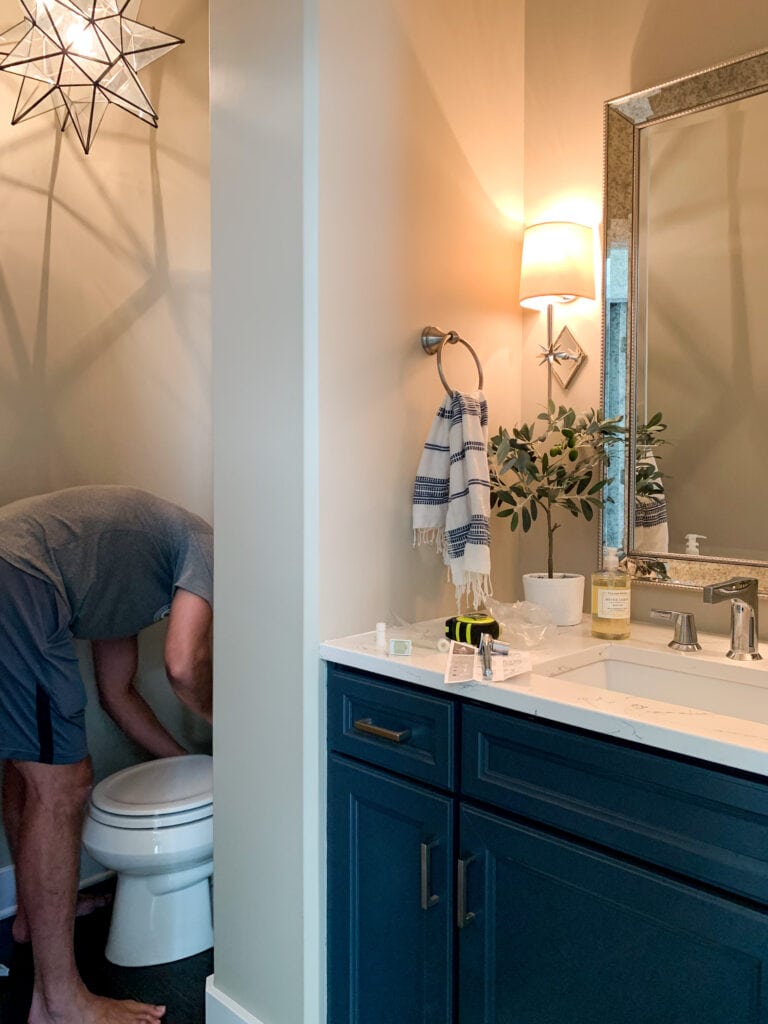 Top Sellers Of The Week
Following are the top sellers of the week across all of my channels. Links to each item are below the graphic.
My wrap dress arrived Saturday and I did a quick try-on for you (un-brushed hair, make-up free face and all!). I ordered up a size to XL based upon the reviews, and honestly it was still a bit tight. But I was really happy with the quality, color and pattern. Since I'm 5'8″ with a long torso, it fit me more like an empire-style (rather than the tie coming in at my waist). It is a true wrap chest, so if you're bigger than a C-cup, you'd probably want to skip this one or plan to wear a tank or cami under it. But it's super cute on!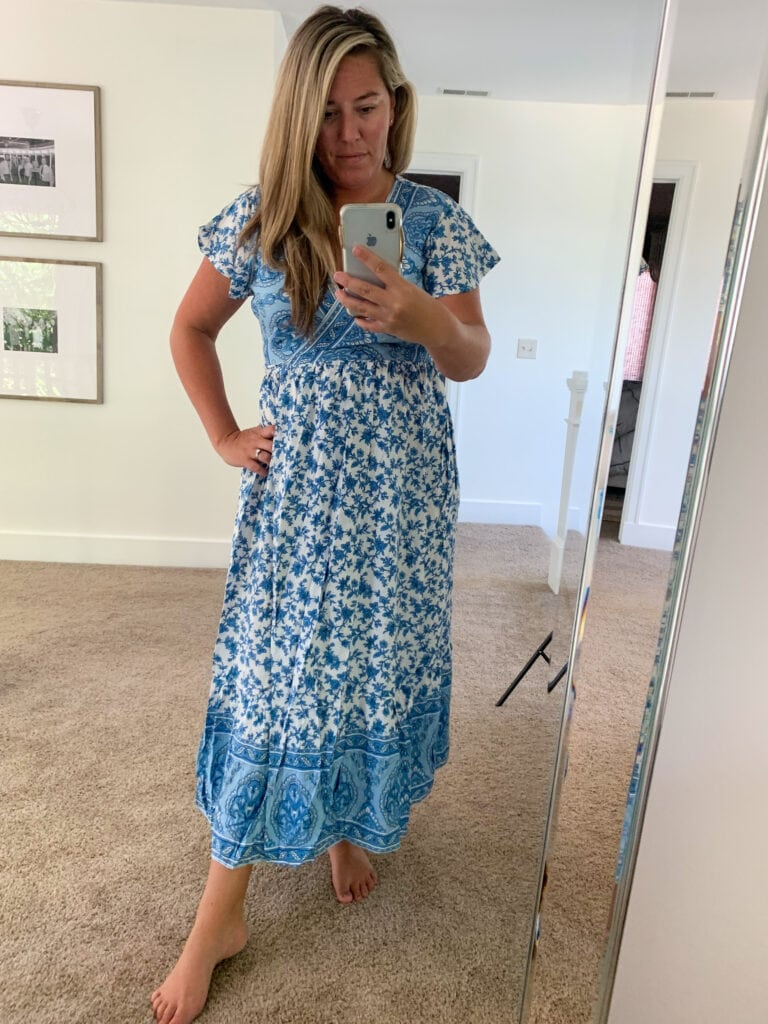 Around Town & For Fun
Friday night we had a special ice cream delivery from our favorite goddaughter. Her hair is getting long enough that I made a cute little pony tail for her. It lasted about 5 seconds 😉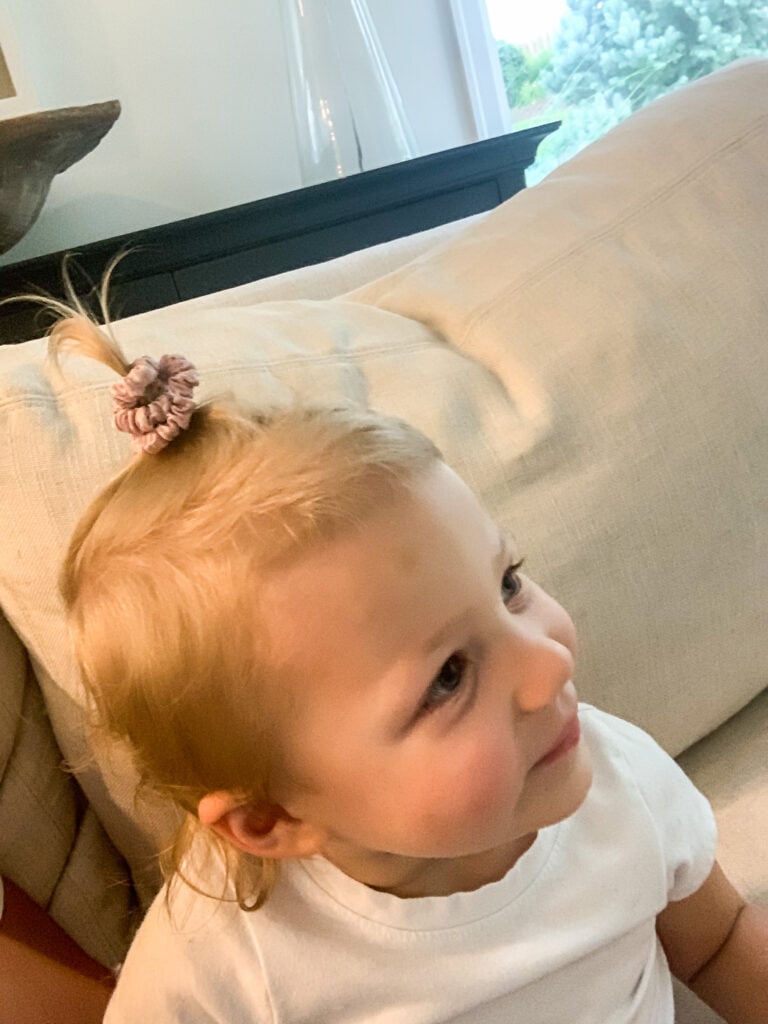 These three beg to go outside on a daily basis. Bailey is so well-behaved and just wants to hang out. It's a full-time job making sure the other two don't eat grass or try to chase animals or explore the yard. I caught them in the rare moment below when they were all just enjoying the fresh air.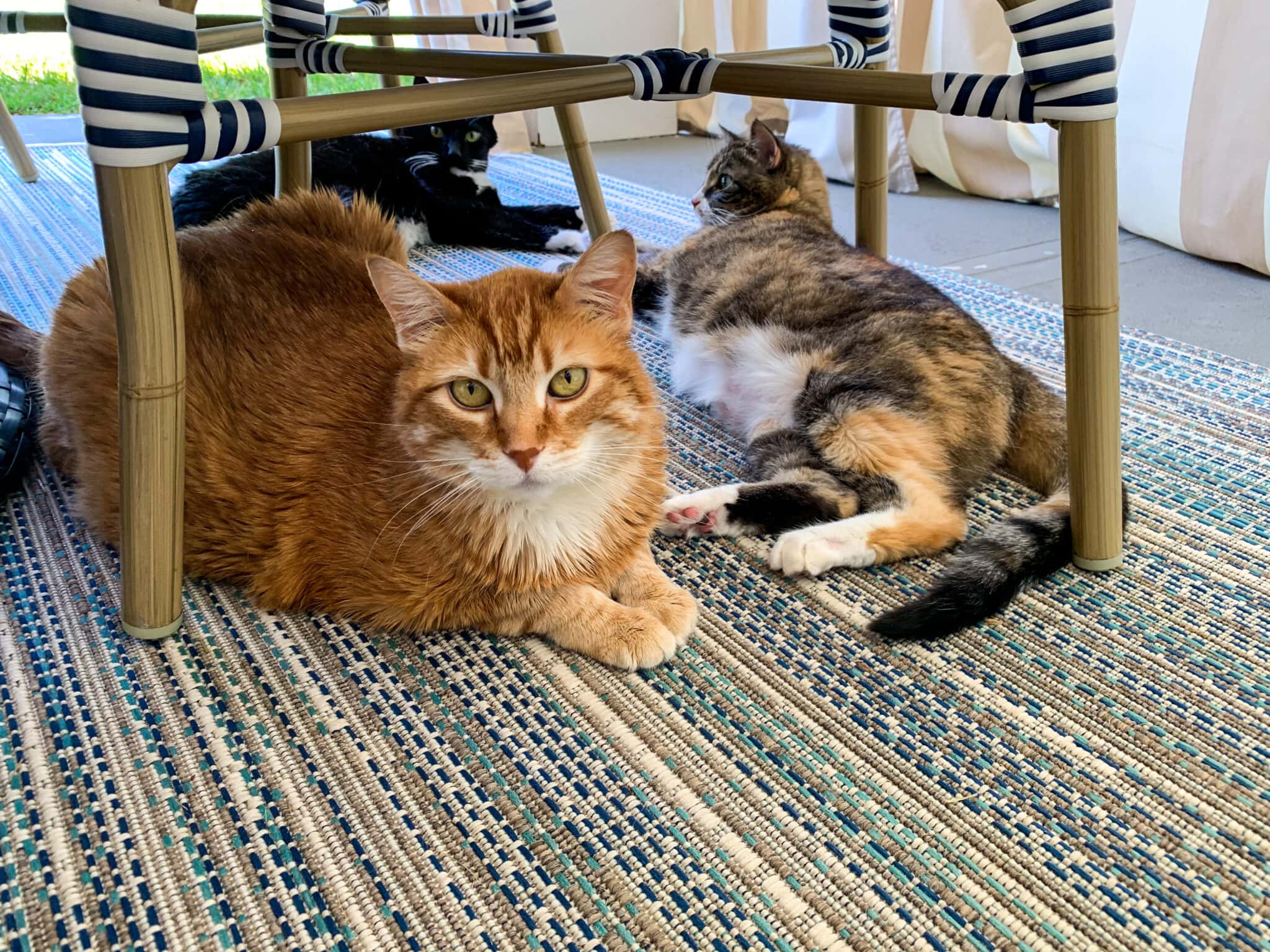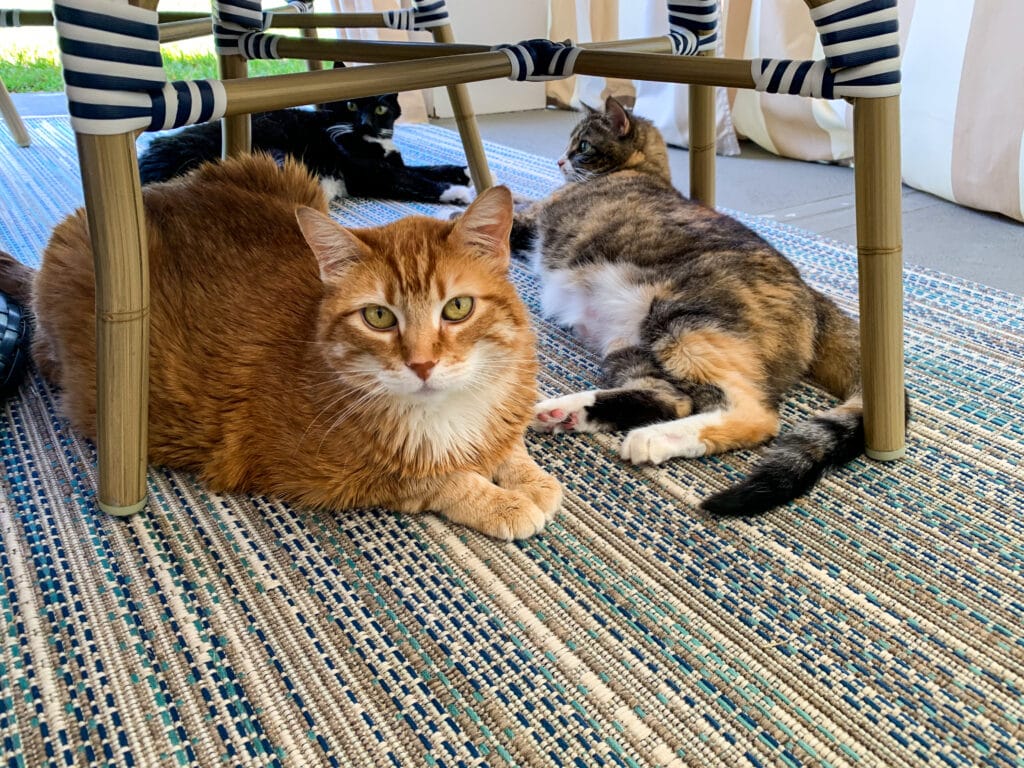 Unfortunately, this deviant child has learned if she sprints fast enough, she can leave the patio and make it into the courtyard before we can catch her. She's lucky she's so dang cute 😉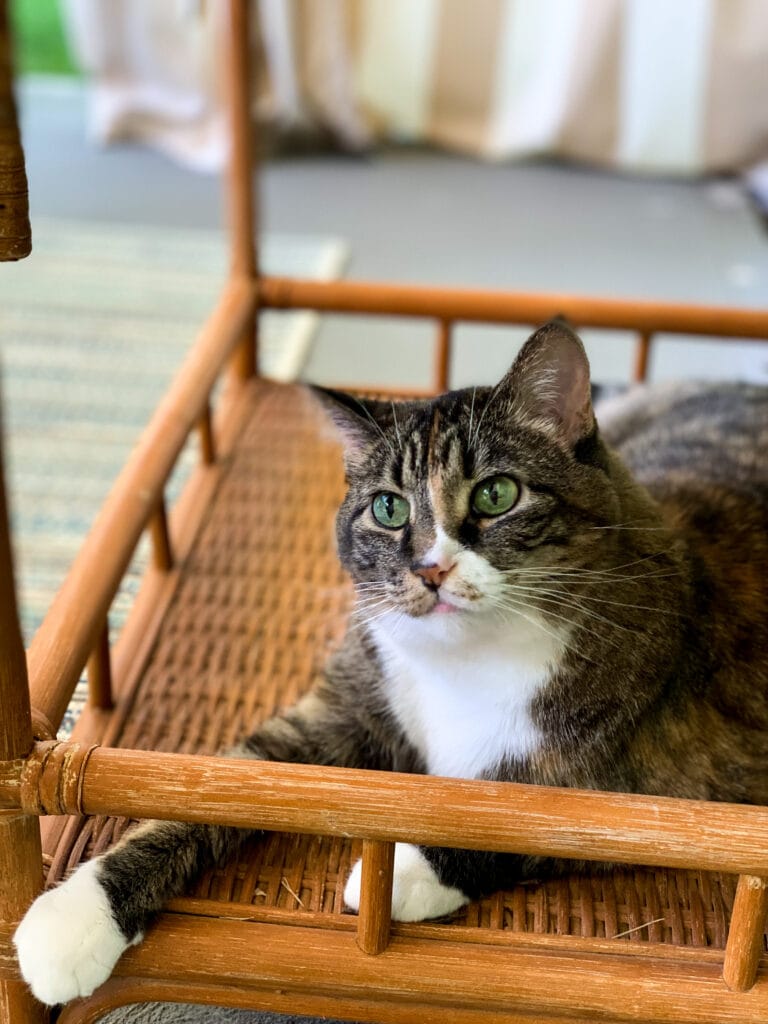 Saturday was Kurtis' parents' 55th wedding anniversary! We drove the 2+ hours to their hometown to surprise them for an outdoor barbecue with the immediate family. I had to get a new car in January when my lease was up. Since then, I've driven 1400 miles. And I think about 250 of those were for this trip. So crazy! Side note: I wore this embroidered eyelet top. I also have the hot pink because I love it so much!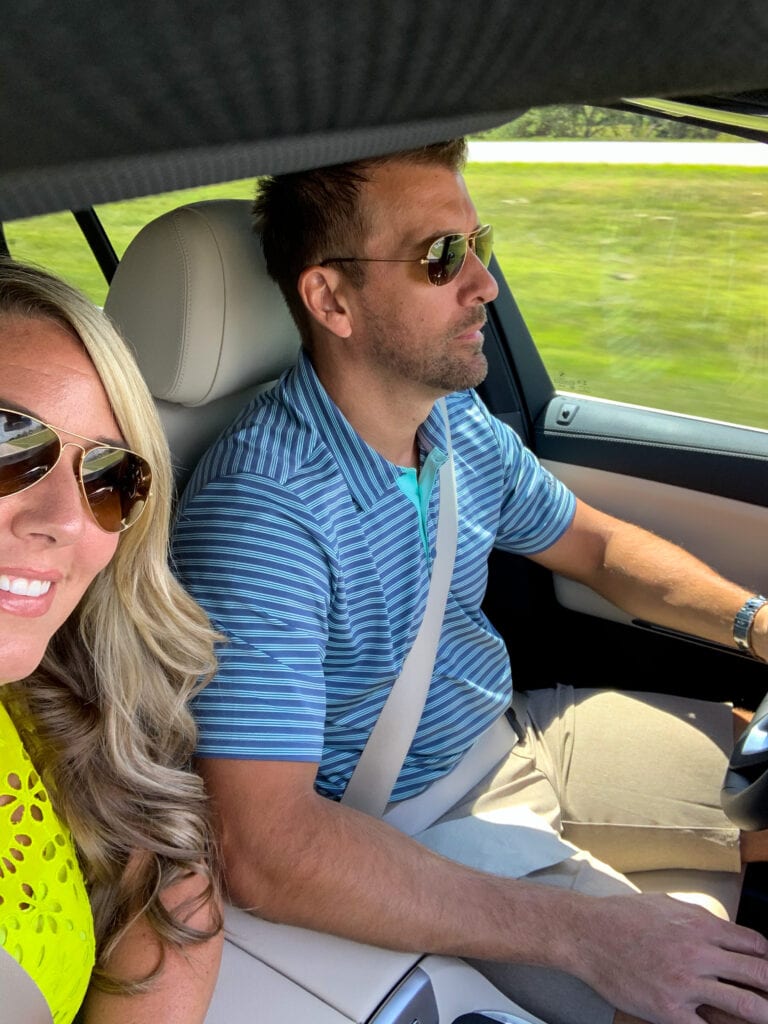 We had a really fun night celebrating these two lovebirds and 55 years together! Within about a month window, we're celebrating our 15th, Kurtis' oldest sister celebrated their 25th, and his middle sister celebrated their 28th! It was great to see everyone again since we weren't able to get together since our Christmas celebration in January!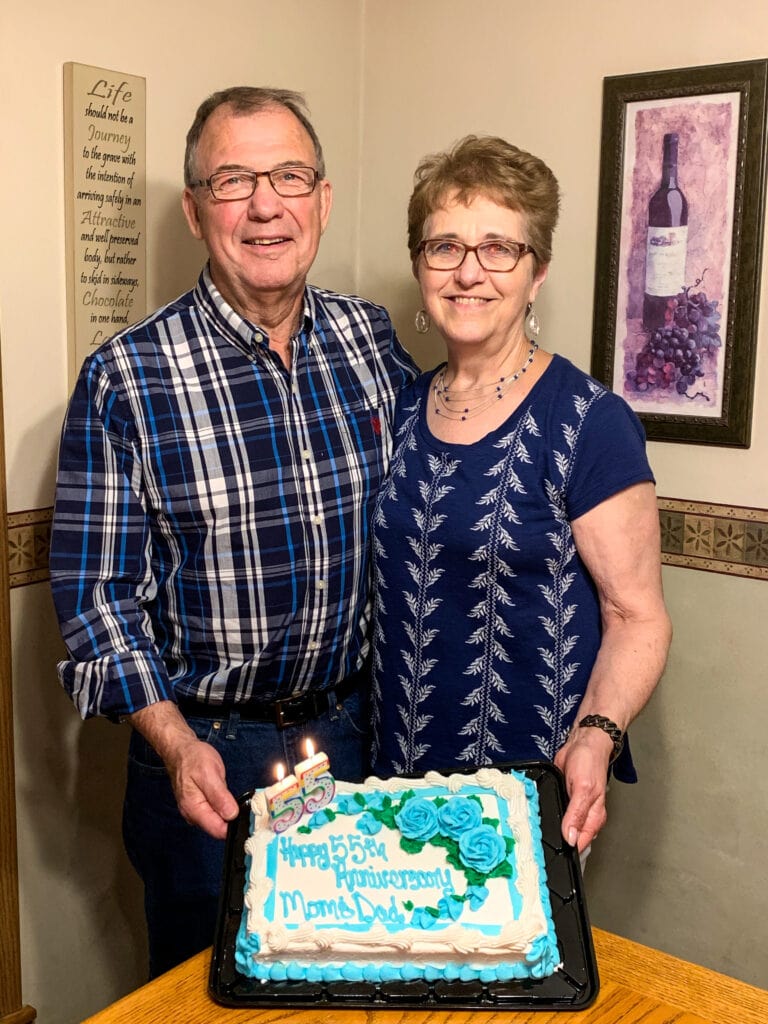 We didn't make it home Saturday night until after 1 AM. So, we had a pretty lazy day at home Sunday and we loved it. I finally wrapped up this book that I had been reading (it was cute, but a little slow at times), and started this book. I haven't read for a month or two, so it was nice to enjoy some downtime after another busy week!
Recent Buys & Sales
Following are some sales that have carried over from the weekend, as well a a few new additions. You can see some of my top picks here.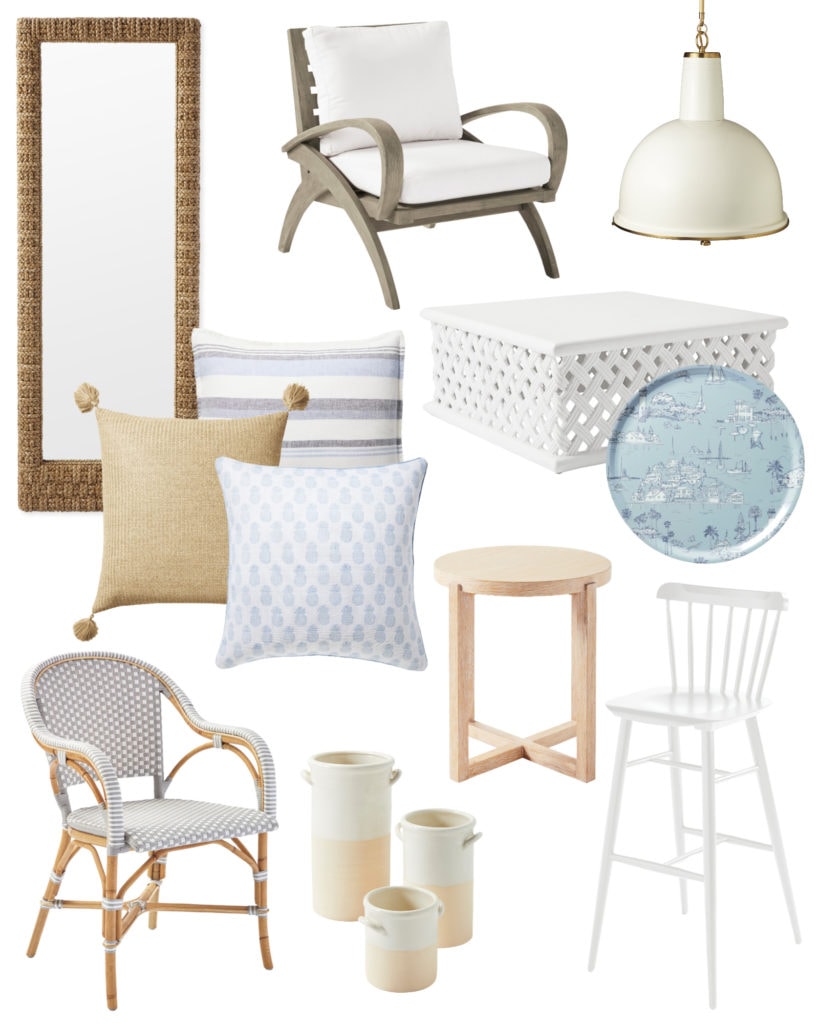 SOURCES: Floor Mirror | Pendant Light | Teak Chair | Square Coffee Table | Bistro Arm Chair | Striped Linen Pillow Sham | Pineapple Pillow | Outdoor Raffia Pillow | Dip-Dyed Planters | Wood Side Table | Round Toile Tray | Striped Baskets | Wood Barstool
I hope you all have a great week!
If you would like to follow along on more of my home decor, DIY, lifestyle, travel and other posts, I'd love to have you follow me on any of the following:
Pinterest | Instagram | Facebook | Twitter
disclosure: some affiliate links used