I hope you all had a great weekend! Last night Kurtis proclaimed that the Monday after the Super Bowl should be a national holiday. I totally agree – it was tough to get up and moving today when it felt like a Saturday night!
This post contains affiliate links for your shopping convenience. Click here to read my full disclosure policy.
Home Projects & Updates
Last week, I spent a little time adding some spring touches to our living room! And yes, the flocked Christmas tree is still in the den. I'm all about balance 😉 I'm usually not one to add pink to our decor, but there is a small window just before Valentine's Day and up until Easter where I do like it in our home. It felt good to get all the neutrals out and add in some color (regardless of how little color it is)! I can't believe just how much our new striped rug totally changes the room!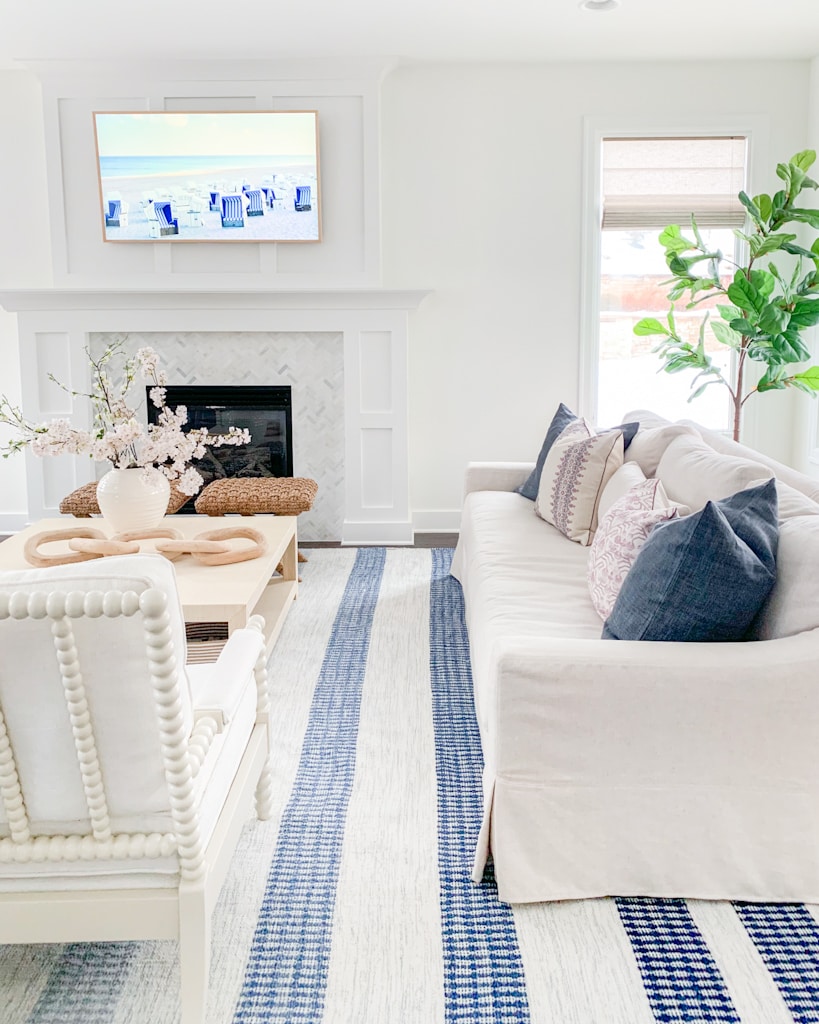 SOURCES: Striped Rug | Linen Sofa (full review and fabric details here) | Spindle Chair (Bevin Natural fabric) | Linen Pillow | Pink Patterned Pillow | Paisley Stripe Patterned Pillow | Coffee Table | X-Benches | Similar Wood Chain | Vase (similar here) | Cherry Blossom Stems (similar here) | Faux Fiddle Leaf Fig Tree
Here's the opposite angle where you can see the cute Etsy pillows I ordered a little more closely. I was going to make my own this spring, but with the travel I have in February, I knew summer would be here before I got around to make them!
SOURCES: Striped Rug | Linen Sofa(full review and fabric details here) | Spindle Chair (Bevin Natural fabric) | Linen Pillow | Pink Patterned Pillow | Paisley Stripe Patterned Pillow | Bistro Counter Stools | Basket Pendant Lights | Wood Board | White Wood Board | Console Table | Faux Viburnum Stems
I'm hoping to get a spring home tour photographed in the next two weeks or so!
After my post last week with our office design plans & updates, I got a lot of other great suggestions on paint colors to try. I'm going to run to Sherwin-Williams this week and grab a few more samples and maybe swing into BM for a few more. I'm hoping I can finalize a color selection by next week so I can get started painting the whole thing!
Top Sellers Of The Week
Following are the top sellers across all of my channels for the past week! The exact earrings I shared sold out pretty quickly in that specific shape, but I found them as part of this set of four for only a few dollars more!
Around Town & For Fun
Last week was Kurtis' official return to work! We both agreed it was time and we both felt like we had such a productive week! He's also been able to get down to one crutch for most of the time and even gets to walk for short periods without it at all! Thank you all again for your support and concern while he's been recovering!
Last week I had the opportunity to tour a home in Omaha that's for sale for $1.25M. It's in one of the most exclusive neighborhoods (Regency), filled with older homes that are either fully renovated or desperately in need of renovations. I took my Instagram following along for the tour, because I always love seeing what budgets in other states can buy you! If you're interested in taking the tour, you can head to my Instagram, and click the round circle highlight that says 'Regency Home'. You can also check out the listing here. It was massive, and a fun one to tour! The realtor is our friend and agent that has helped us for more than seven years and we adore her!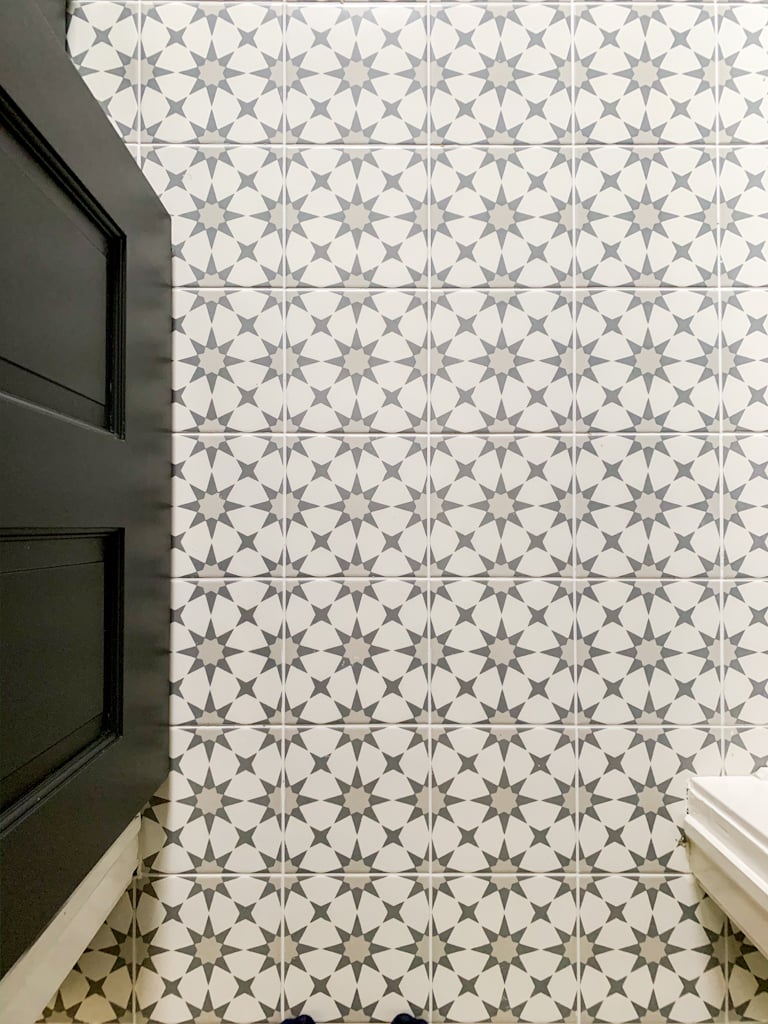 After wrapping up the tour, I did a little local shopping. I finally got the chance to swing into The Dapper Dwelling and loved it! They have cutest little curated store and I bought way more than I actually needed. But they have so many fun items! It's like a cute general store filled with items for your home that are eco-friendly. They also have a really cool refill station an DIY beauty bar. I bought everything from local honey to dry shampoo to clean cleaning supplies and more!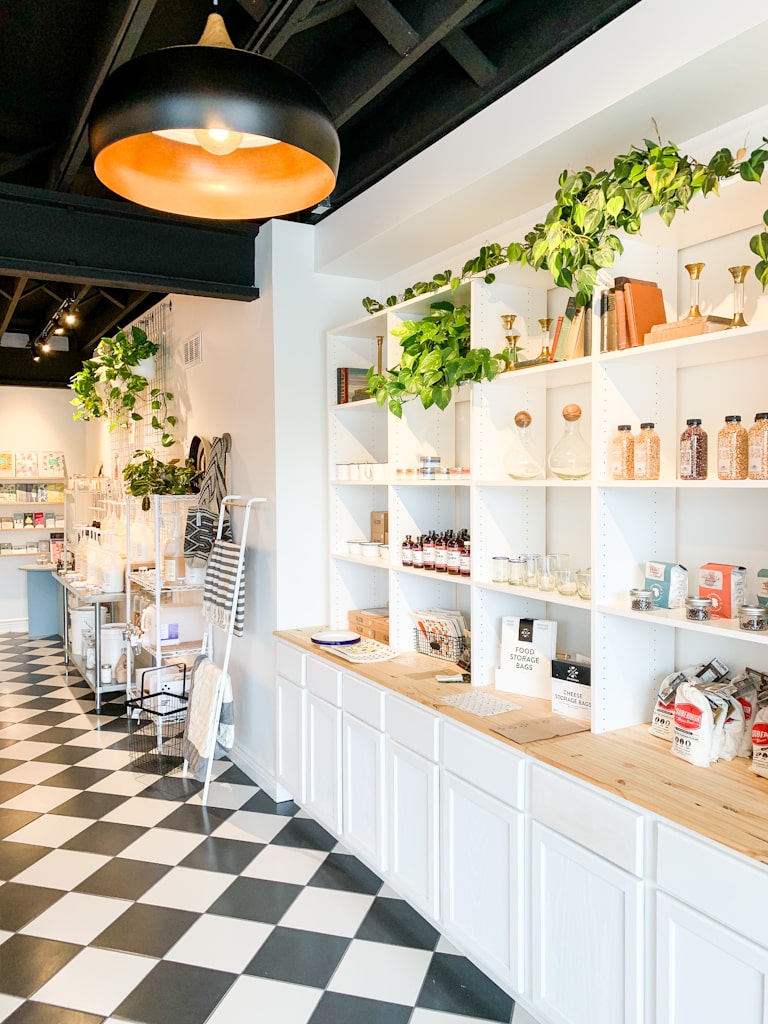 Thursday night I attended a local blogger meet-up. The topic was on Facebook Groups and I'd love to get your thoughts on something. If I started a private Facebook Group, would you have any interest in that? It's totally okay to say no – because I'm usually not much of a Facebook user personally. But I'm thinking something along the lines of either a decorating advice community (people can post their pics if they're stuck and we can all chime in on ideas), a home decor sale site (posting daily deals on items), or something like that. I'd love to hear your thoughts if you would find any value in any of that!
Friday was my friend Mandy's birthday! Her birthday request was to go to the new Drybar for blowouts and then to grab a drink after!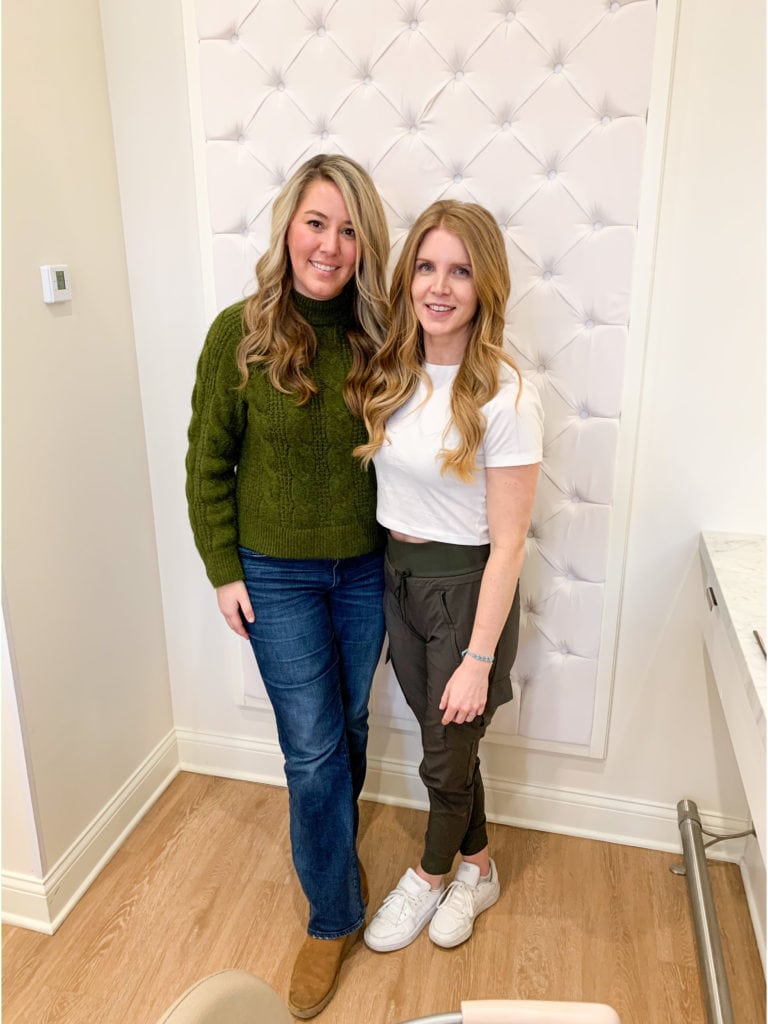 I did the "Mai Tai" and loved the loose beachy waves!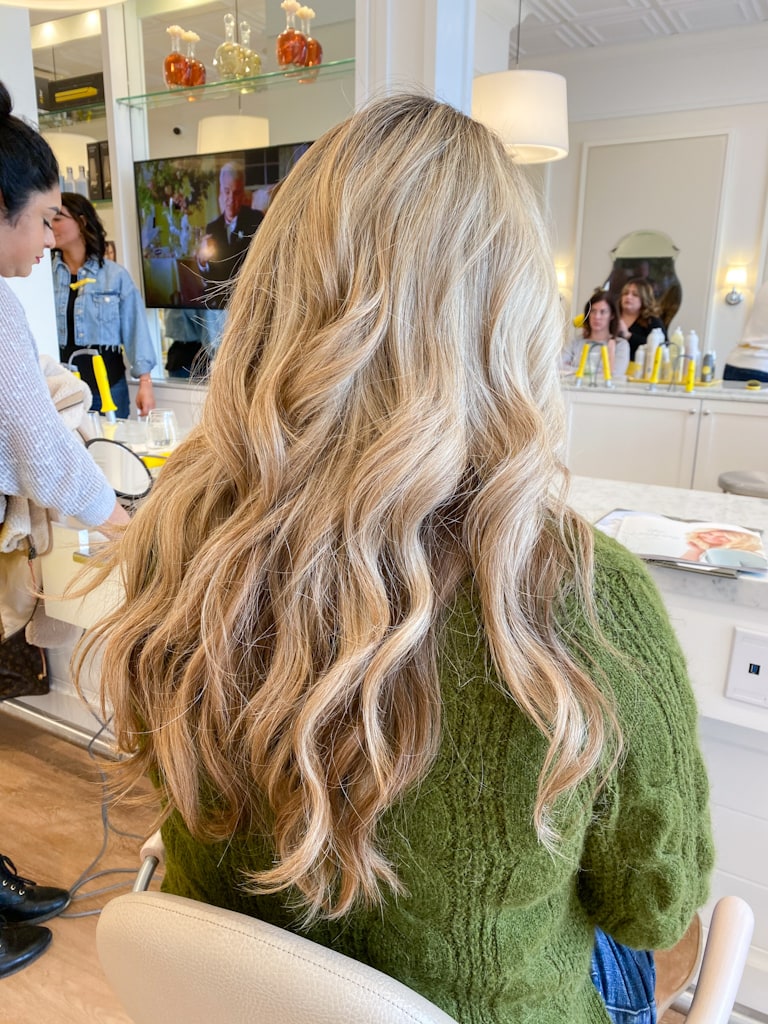 Afterwards we ran to Bonefish Grill for a drink and some Bang Bang Shrimp (she'd never tried them!). I'm still in Dry January until 2/5 since we didn't start until 1/6, so I celebrated with ginger lemonade 😉 We had such a fun afternoon!
Once I got home, Kurtis and I ran out for a quick sushi date. We then also stopped in TDL (Travel Design Lounge) hoping to get some inspiration for my 40th bday / 15 year anniversary trip. We didn't leave with any more ideas, but it made me realize we really need to figure out what we're doing!
Saturday morning, I worked on taxes as long as I could stomach once I wrapped up the Weekend Sale Alerts post. Every year I tell myself this will be the year I don't procrastinate on updating my QuickBooks, and then I get to February and my life looks like this.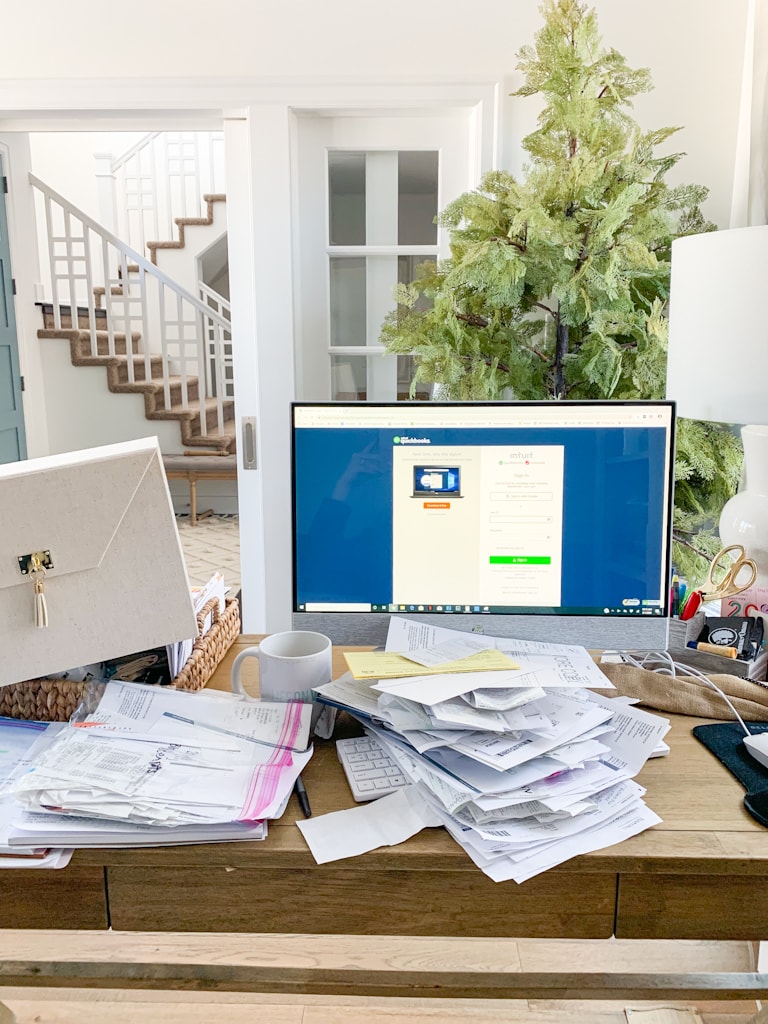 I rewarded myself with all the mind-numbing work by searching for/finalizing what I want to order/pack for Kurtis' work trip at the end of the month. I feel down the rabbit hole of two fairly new-to-me sites (Revolve and Moda Operandi) and found so many cute resort wear pieces I love. I was trying to find a dress for their awards night and now want half of both sites. Now I just need a second job to pay for my wishlist 😉 But if you're looking for a special dress or vacation piece, I'd definitely check either/both of them out!
Last night we headed down to Jill and Nick's to watch the Super Bowl. Her parents also joined us and Nick made us Cubans for dinner. It's safe to say nothing we ate was diet approved, but we let it slide for the night 😉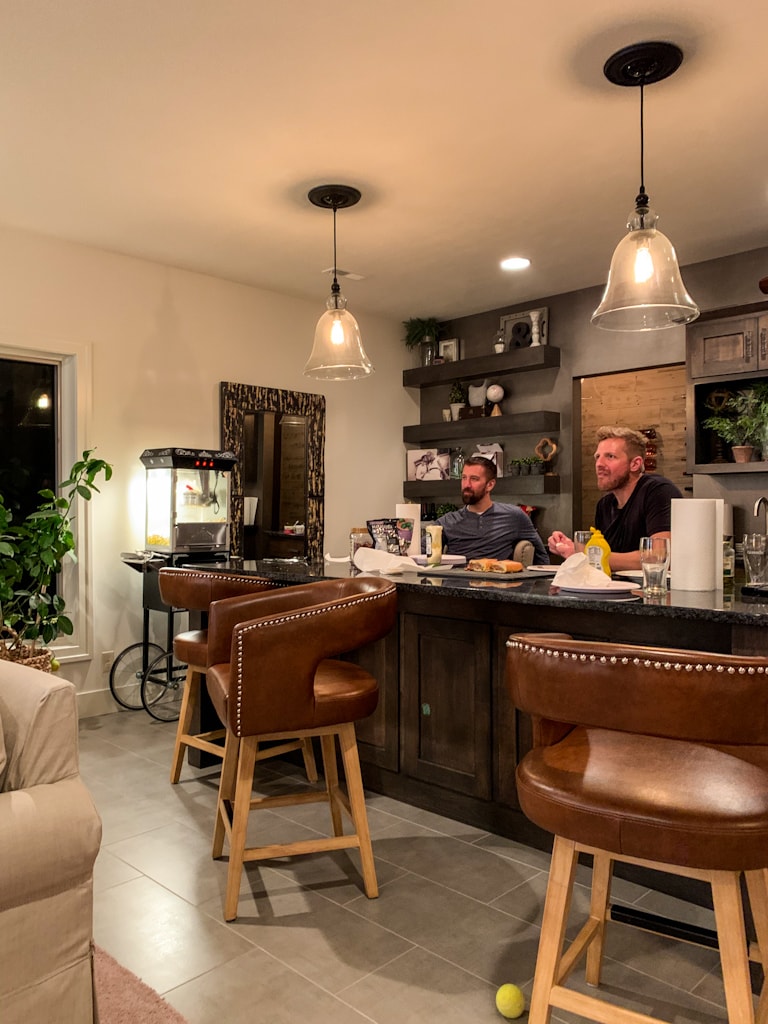 Zoe kept entertained by watching Spirit in the other room, trying to sneak up the stairs or riding her cute new bike around. It was 60 degrees outside earlier in the day, so she was feeling ready for more bike rides!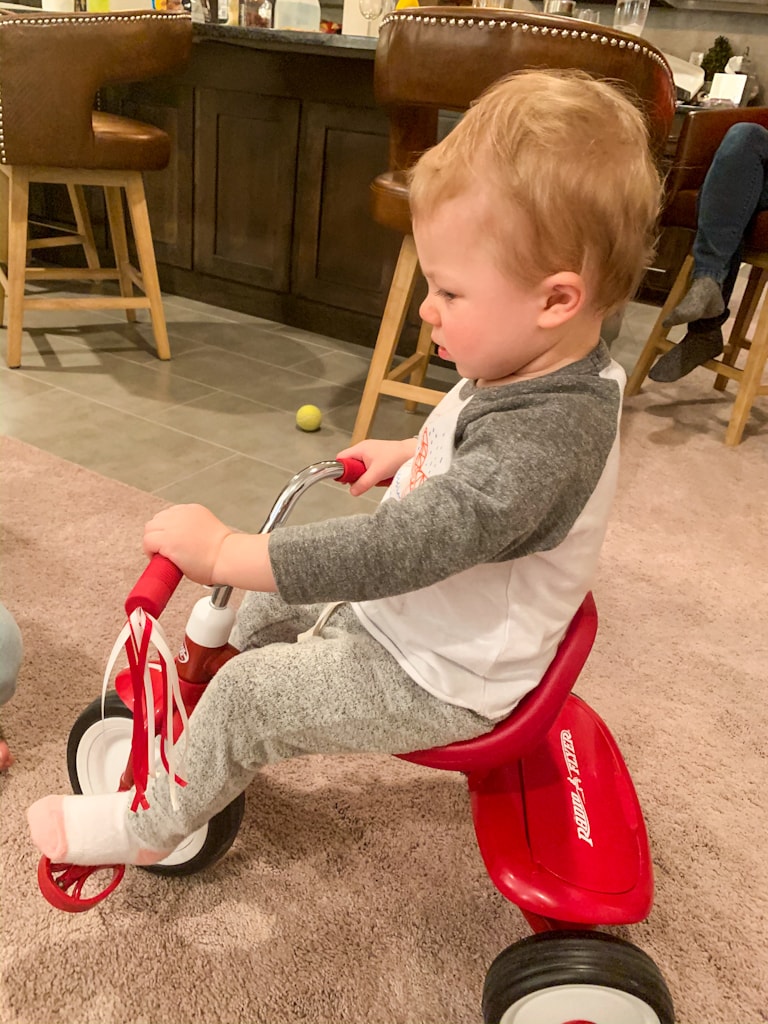 I'm off to Wilmington, NC later this week to spend a long weekend with my blogging BFF's, Kris and Kelley! If you have any tips on must-sees or dos while we're there, be sure to let me know!
Recent Buys & Sales
Following are the sales that have carried over from the weekend! You can see my top picks here.
I hope you all have a great week!
If you would like to follow along on more of my home decor, DIY, lifestyle, travel and other posts, I'd love to have you follow me on any of the following:
Pinterest | Instagram | Facebook | Twitter
disclosure: some affiliate links used