Happy Monday! I hope you all had a great weekend! We're about to get settled into our "real" routines this week, as Kurtis finally heads back to work tomorrow. I don't know which is of us is more excited 😉
This post contains affiliate links for your shopping convenience. Click here to read my full disclosure policy.
Home Projects & Updates
I mentioned last week I was working on a little mudroom clean-up and refresh. And here it is – the room I show least on my Instagram or blog! And that's really only because this room gets so much use. It's how most people come through our house (our friends and family all know our garage code). Plus we have an extra fridge in our garage with soda, water, etc. so we are going in and out this door all day every day. It feels good to have it cleaned up and styled a bit for spring! I shopped our house for some decor so that made it even better – it was all "free"!
I shared a peek of our new console table last week, and here is an updated view from the other direction looking into our living room. I'm loving all the stripes, both here and in the living room!
I finally made it over to the paint store a morning last week. We decided to hop in the car to go to Starbucks in our pajamas and while we were out, I thought, "I really need some paint samples". So, I went without my hair brushed and in my pajamas because when I get something in my head, I won't let it go 😉 I'll be sharing a lot more details this week on the colors I tested (and where). But if you've followed me for any amount of time, you probably know painting walls is one of my most favorite activities ever! I love that it's easy, cheap and can totally transform a room!
As I mentioned in our 2020 home goals and my Wednesday Watch List last week, I finally found a new bench for the entryway (it's also available here). Here's a little shot of the condition of the old one. Super classy! The cats have all but destroyed the piping around the edges over the years, and two of the legs completely fall off if you move it. Another leg is so lose the bench actually sways if you try to sit on it.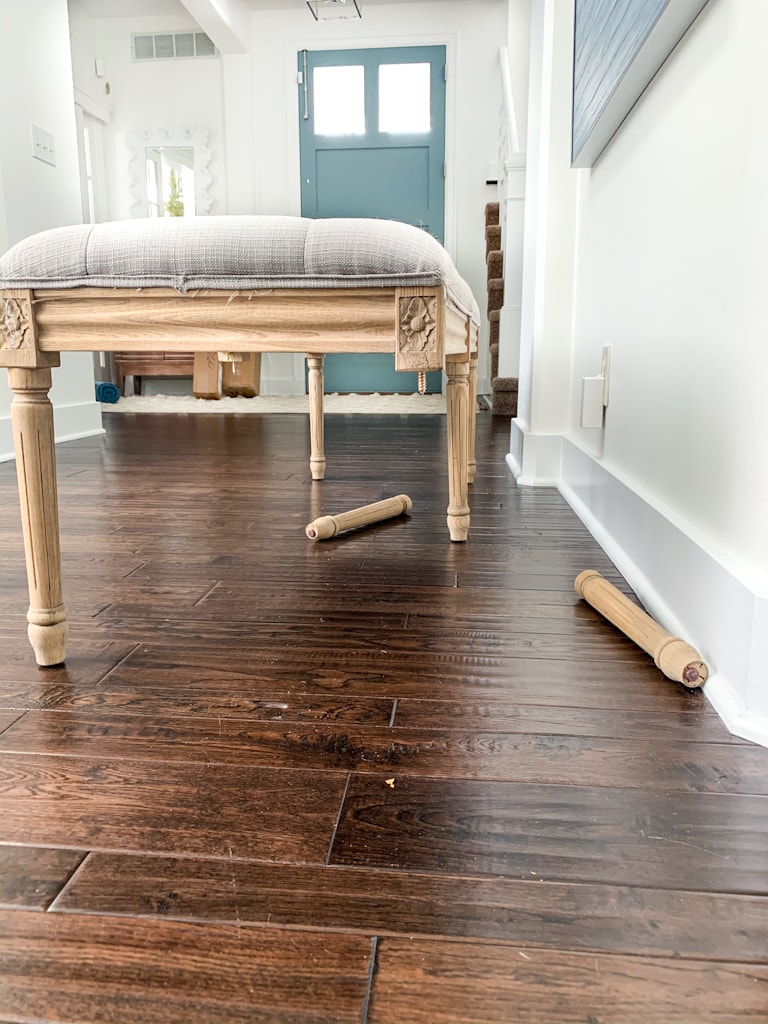 The new bench arrived on Friday and it is such an improvement! Since you all already saw the stock photo in my Wednesday Watch List, I thought I'd share a close-up of the fabric and the wood legs. Which also means you get a peek at our filthy floors 😉 But, I'm super impressed with the quality of the bench for the price! It brightens up our entryway, too!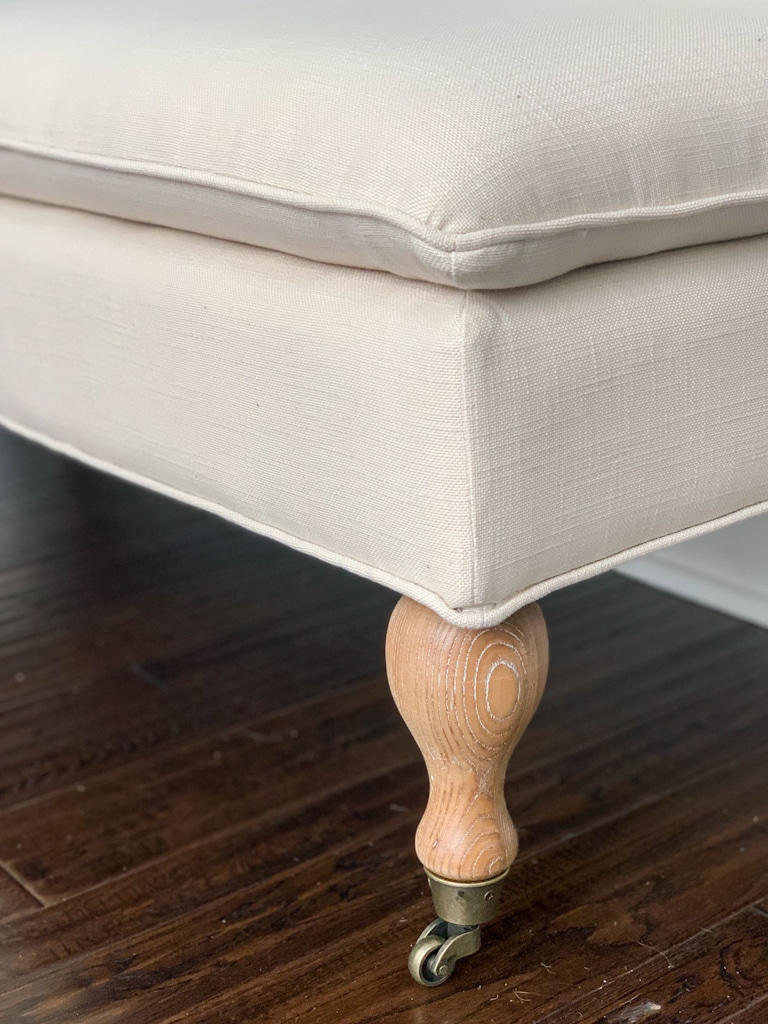 Lastly, I shared this fun fact on Instagram last night. As you saw above, I've slowly been adding touches of spring to most of our home. However, our Christmas tree is still up in our den and probably will be for another week or two until Kurtis can help me move it to the basement. So, there's that 😉
Top Sellers Of The Week
Following are the top sellers across all of my channels for the past week!
Around Town & For Fun
We had a few more snow storms this week and school was cancelled, which also means our confirmation class at church was cancelled. Thankfully the next week or so we're getting some warmer temperatures so some if it can melt! It's hard to leave the house in these conditions while Kurtis is on crutches.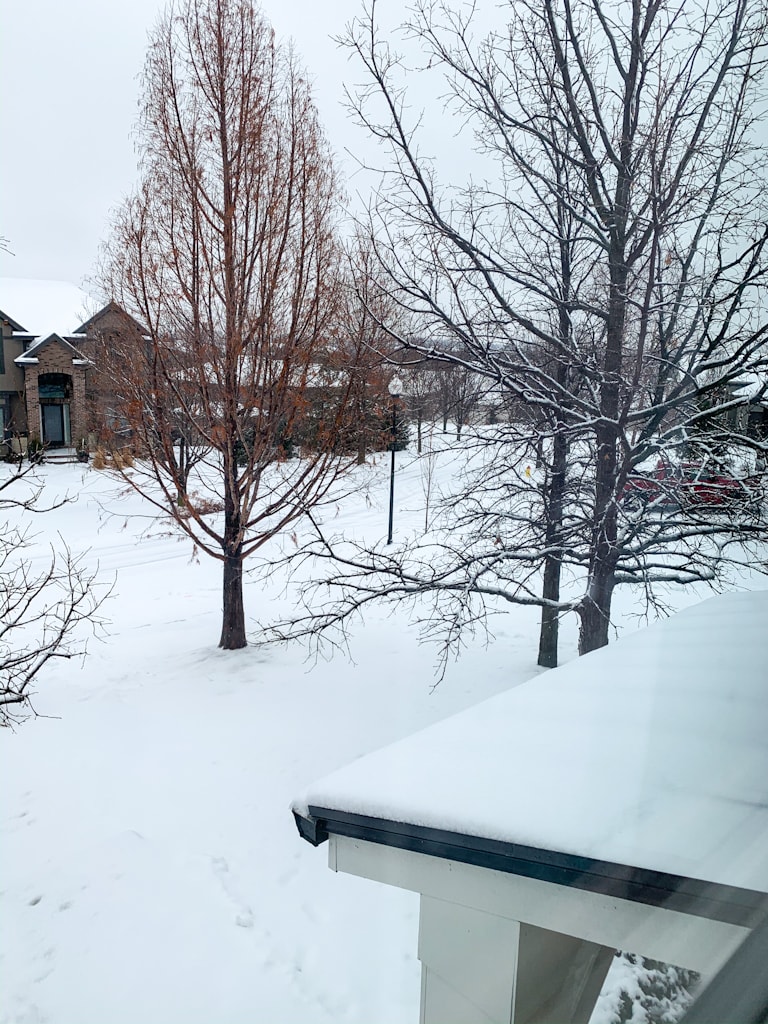 The snow may make for some great decor photos indoors (so much bright light), but for Hawkeye, it's all a bit too bright when the sun comes out 😉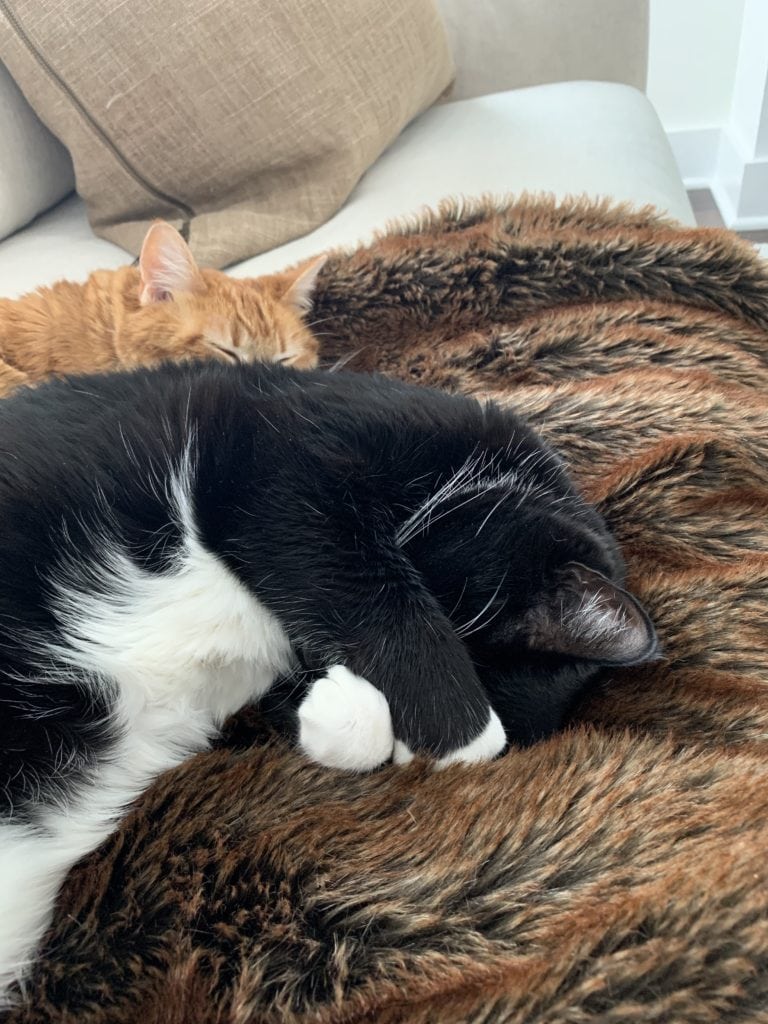 Meanwhile, Bailey still thinks the fireplace is the comfiest seat in the house.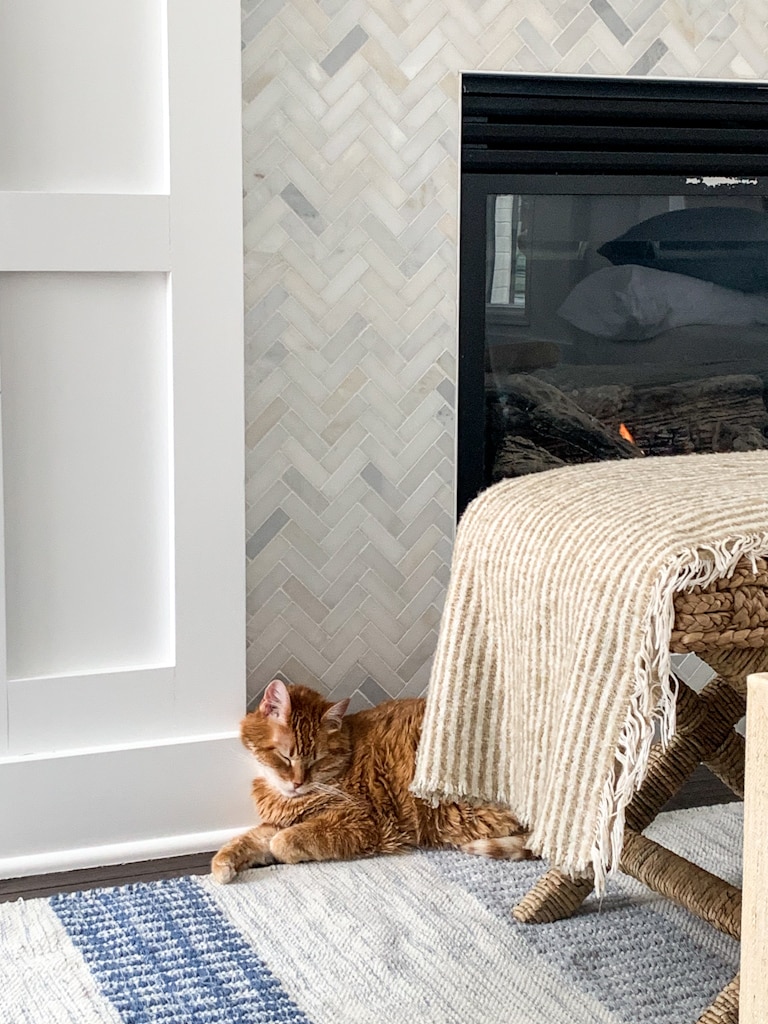 LIVING ROOM SOURCES: Rug | X-Leg Ottoman | Throw
Little Henley is going to be devastated when Kurtis goes back to work. She is loving all the one-on-one time she's been getting with him, so it will be interesting to see how that goes!
The lease on my car ends in March so we spent several hours last week looking at other options. If you had to ask me what one of my all-time least favorite activities was, looking at cars would easily fall into one of the top spots. Maybe one of these days I can just order them online to avoid the whole process 😉
I've found over the last few weeks our "Around Town & Just For Fun" section keeps getting shorter! With Kurtis still on crutches, the crazy cold and snowstorms, working on taxes for our two business and personal, trying to eat healthier, not drinking alcohol this month, and trying to get all my FWTFL workouts in, we've become really boring 😉
BUT, Kurtis gets to start weaning himself off the crutches tomorrow and is actually going back to work then, as well! It has actually been great having him home these past six weeks, but I think we're both ready to get back into our own routines and have separate work spaces!
February will be a fun month for us because we always have his work trip towards the end of the month. We're headed to Nevis this year (the smaller island of St. Kitts and Nevis in the British West Indies) so I'm already narrowing down my resort wear choices. I'll be so ready for the warm weather once that trip rolls around!
In addition to that trip, I'm headed to Wilmington, NC the end of next week for a little blogger retreat with my two blogging besties, Kris and Kelley! We haven't all been together since October of 2018 when we all went to Atlanta to Kelley's house. Now, we're headed to Kris' new house (and the town where Dawson's Creek was filmed 🙂 ) for a long weekend together. I can't wait! Last time we all got together, we holed ourselves up in Kelley's house and talked non-stop. We're hoping to hop on and do some join stories this time around so let me know if there's anything you'd love for us to discuss!
With this being the last week of January, and our trips in February, I feel like spring is so close! I'm hoping to actually share my spring home tour by mid-February or so, so you can see some pre-season ideas. Especially since I basically start decorating for summer in April or May because I'm always so excited to do so 🙂
Recent Buys & Sales
Following are some of the sales that have carried over from the weekend. You can see my top picks here.
If you would like to follow along on more of my home decor, DIY, lifestyle, travel and other posts, I'd love to have you follow me on any of the following:
Pinterest | Instagram | Facebook | Twitter
disclosure: some affiliate links used