I hope you all had a happy and safe holiday weekend! We finally had a few days that felt like summer (mixed in with a few that felt like fall) so it really was such a perfect weekend!
This post contains affiliate links for your shopping convenience. Click here to read my full disclosure policy.
Home Projects & Updates
I spent a lot more of last week getting ready for our big sale that starts Friday! If you're local you're not going to want to miss it! Friday is my birthday and we'll be out of town, but I'll likely swing in at some point on Saturday so I may see some of you there! Although, I will say, that based on what we're hearing the really good stuff will likely sell quickly on Friday morning. As a reminder, we will not be offering any pre-sales!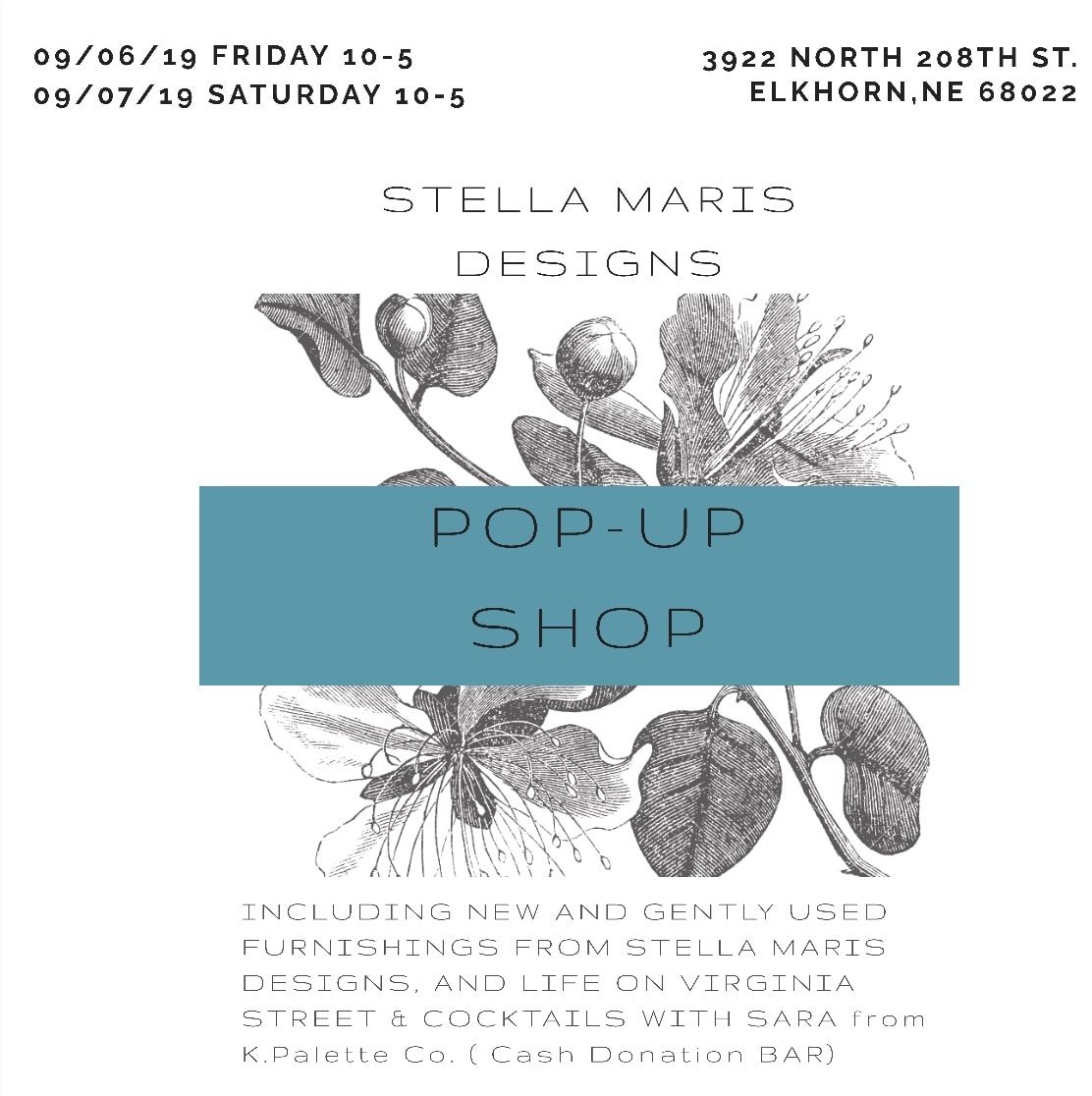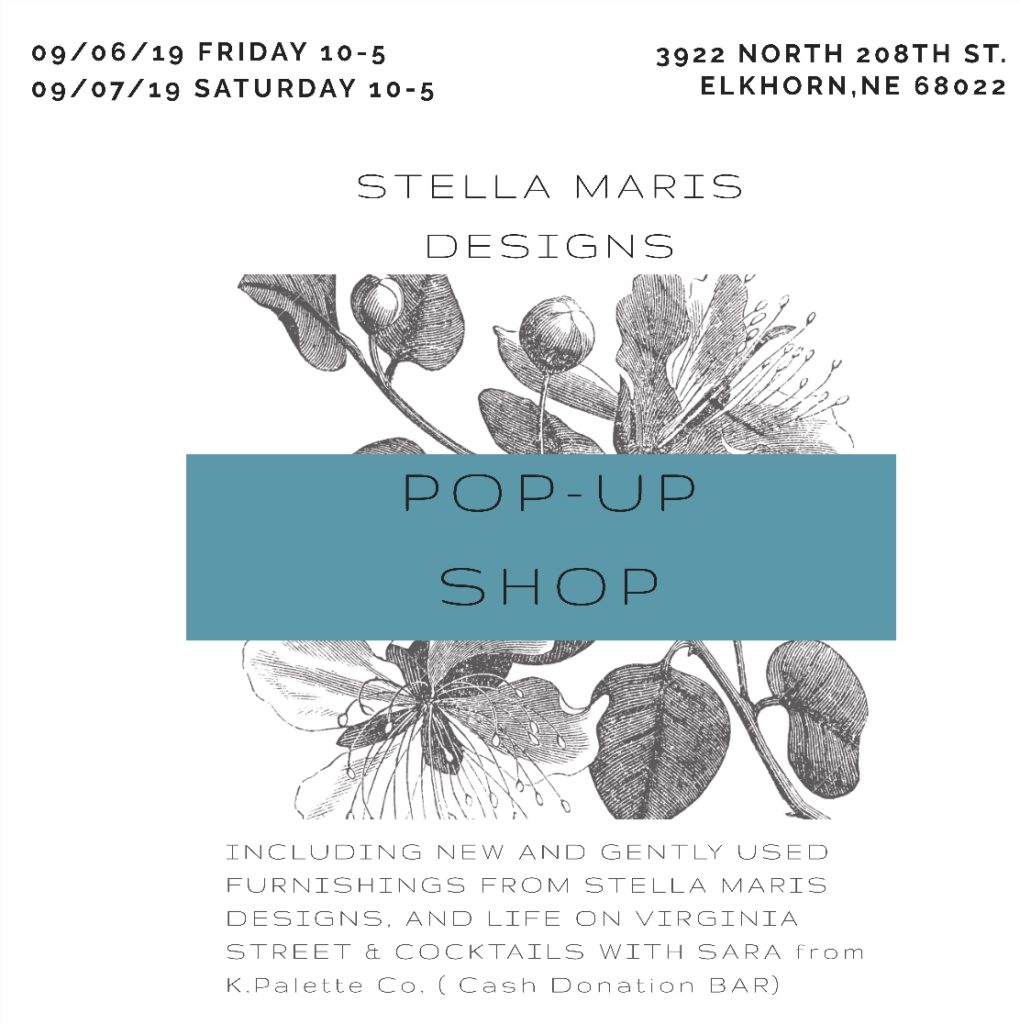 Here's a peek at what one of the rooms in Stacy's house looked like last week where we've been unloading things. This is one room out of about five with stuff in it! Clearly it all still needed to be organized but there is so much good stuff!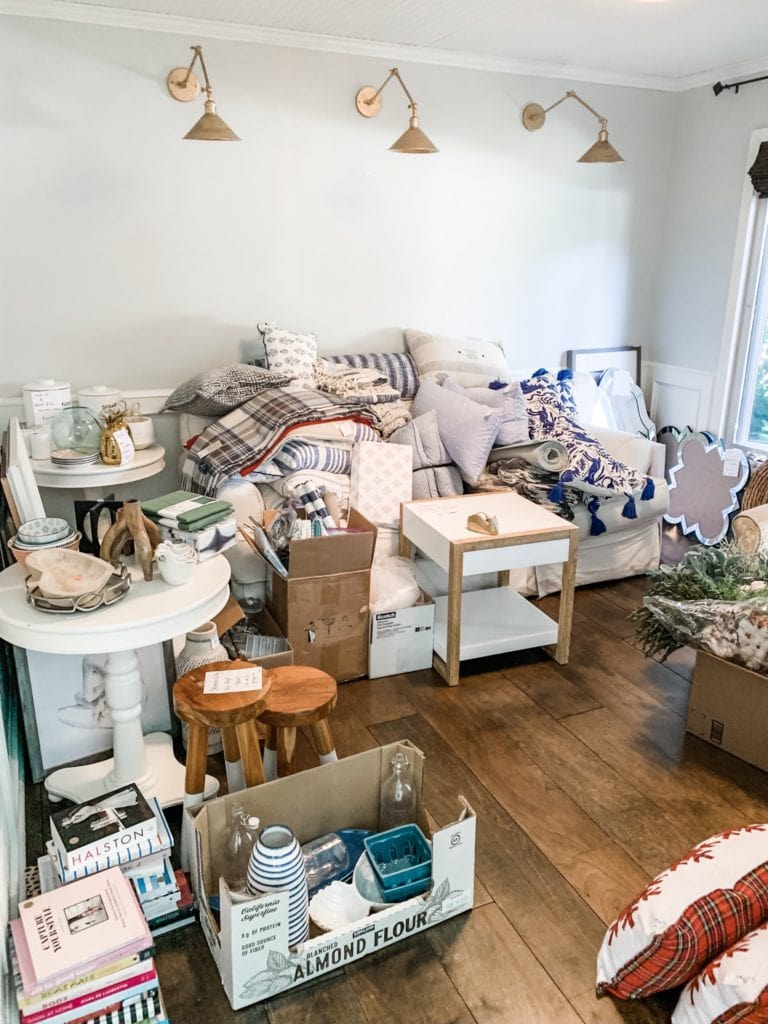 Here's her living room set up for our pillow cover collection. We also have tons of pillows that already have inserts, as well! You can see we'll also have rugs, baskets, furniture, mirrors, art, dishes, coffee table books, greenery, accessories, and tons more! Doesn't she have the cutest house, too?!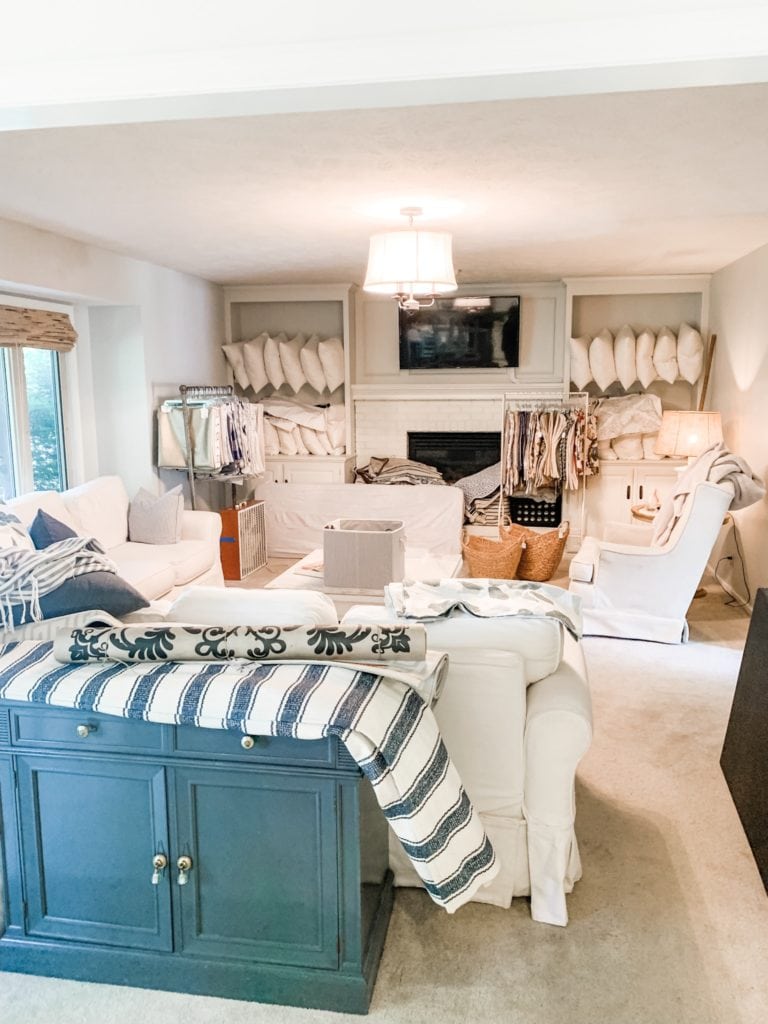 It feels good to purge items that I've been hanging on to but just not using. It's like those super cute clothes in your closet that you just can't bare to part with, but you know you likely won't wear again. I've now parted with most of those 😉
I also tried to slowly add some fall pieces into our living room this past week. As I mentioned in my Wednesday Watch List, I finally figured out the direction I'm going in here, and I've tried to get most of it ready because my fall home tour is next Wednesday! Lots to set up and photograph before then!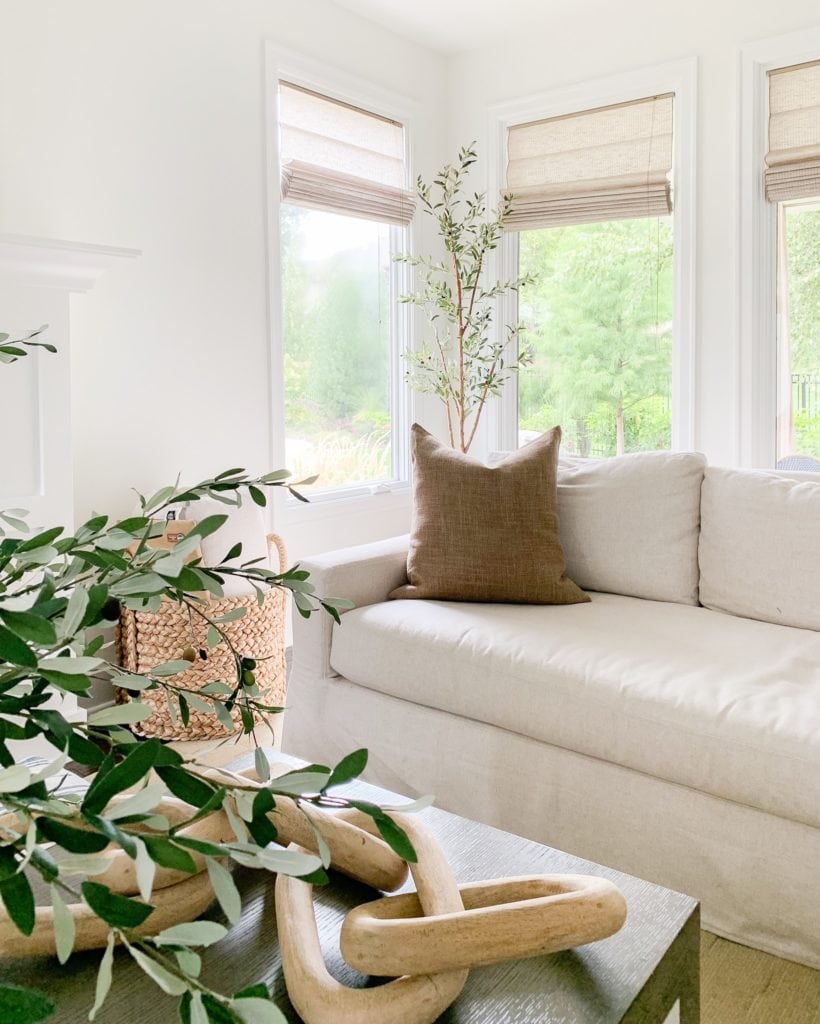 Faux Olive Tree | Bronze Linen Pillow | Linen Sofa (review here) | Similar Wood Chain | Coffee Table | Seagrass Basket | Faux Olive Stems
Over the weekend, we also played musical "chairs" with our rugs. It's always a major pain to swap out our dining room rug (and rugs in the bedrooms) but I'm so happy with how the striped rug looks in the space! I can't wait to share it with you next week. Side note: if I can easily transport my two real fig trees I got earlier this summer, I'll also be selling them this weekend. Hawkeye likes to snack on them so they probably need to go!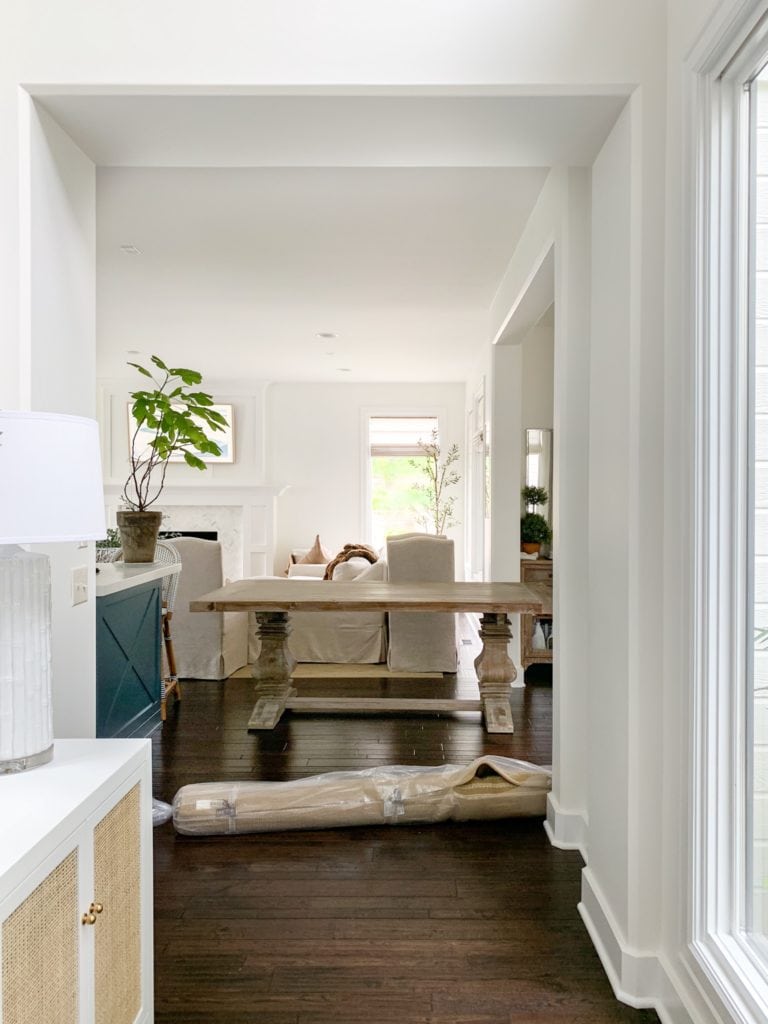 Console Table | Lamp from HomeGoods a few years ago | Dining Table | Dining Chairs | Striped Rug
And you know the end of summer is near when the hydrangeas start turning pink/dark red. So pretty!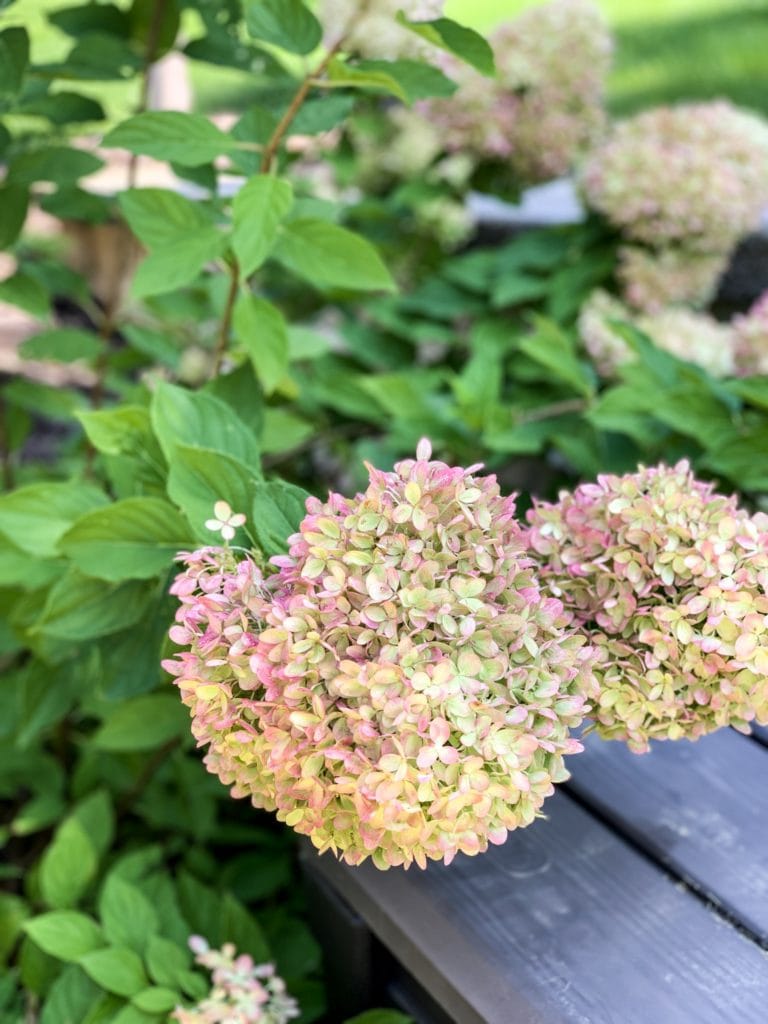 Around Town & For Fun
With multiple trips to Stacy's house last week for the sale, I swung into Starbucks for coffee a few times. I'm not a huge PSL fan, but this Pumpkin Cream Cold Brew is so good! And since it's cold, it didn't feel too fall-ish so I felt like it was okay to drink in August 😉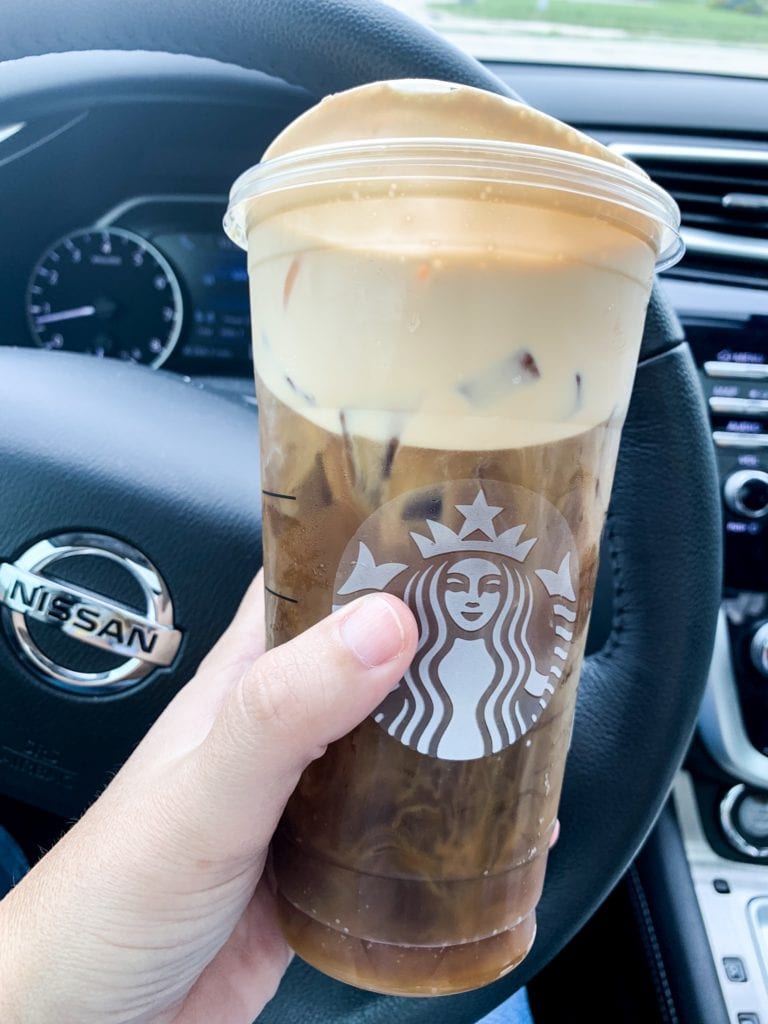 I swung out to the outlet malls last week because a new HomeGoods and TJMaxx opened there. I was a bit disappointed there, but found even more cute stuff at J. Crew Factory! I shared this on Instagram stories, but I ended up ordering this button-collar sweatshirt in three colors (they were out of my size at the store). It is so soft and cozy and couldn't be cuter (fits true to size) and the price is so good right now! I also got this sweatshirt and two of these sleeveless turtleneck sweaters shown below (so great for fall layering)! It's all 50% off, and if you're a rewards member (free to join) it's an extra 20% off right now with code REWARDS!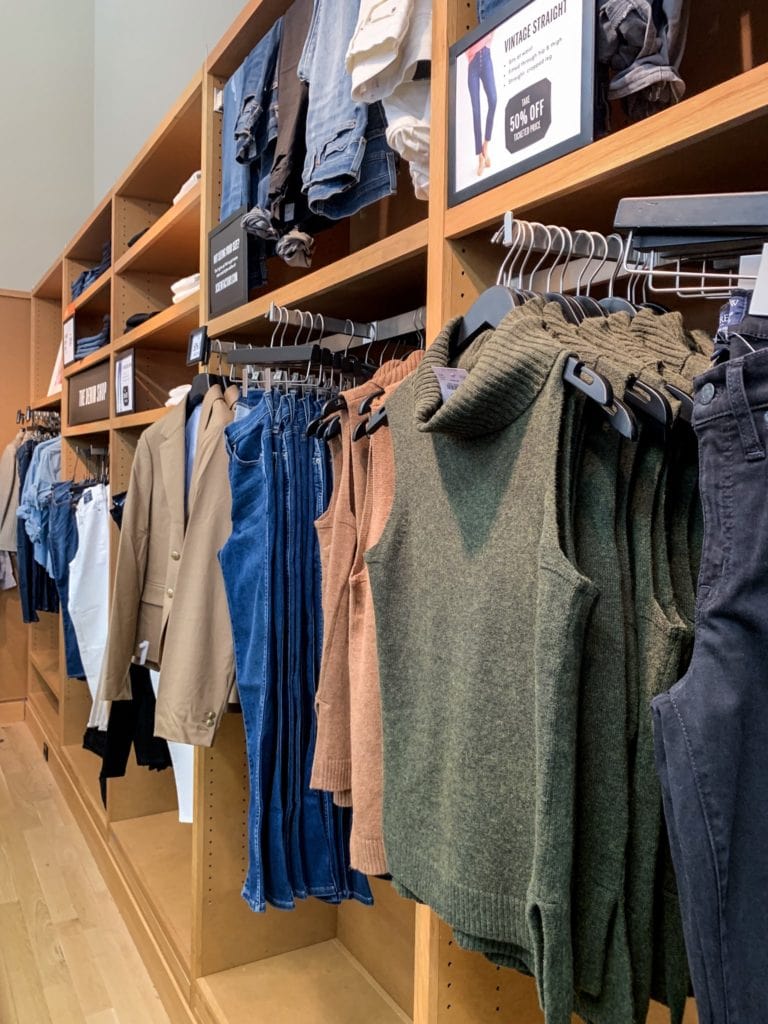 Thursday night, we had an impromptu dinner party with a few of Kurtis' co-workers and spouses at one of their houses. It was so hot that day, that we fit in a little pool time at home before headed to their house for dinner and hanging out around their pool. It was so fun to catch up! It's pretty crazy I usually only see the spouses at the Christmas party or on the company trip in February. Especially since we all live about 10 minutes apart! We decided we need to make this a much more regular occurrence!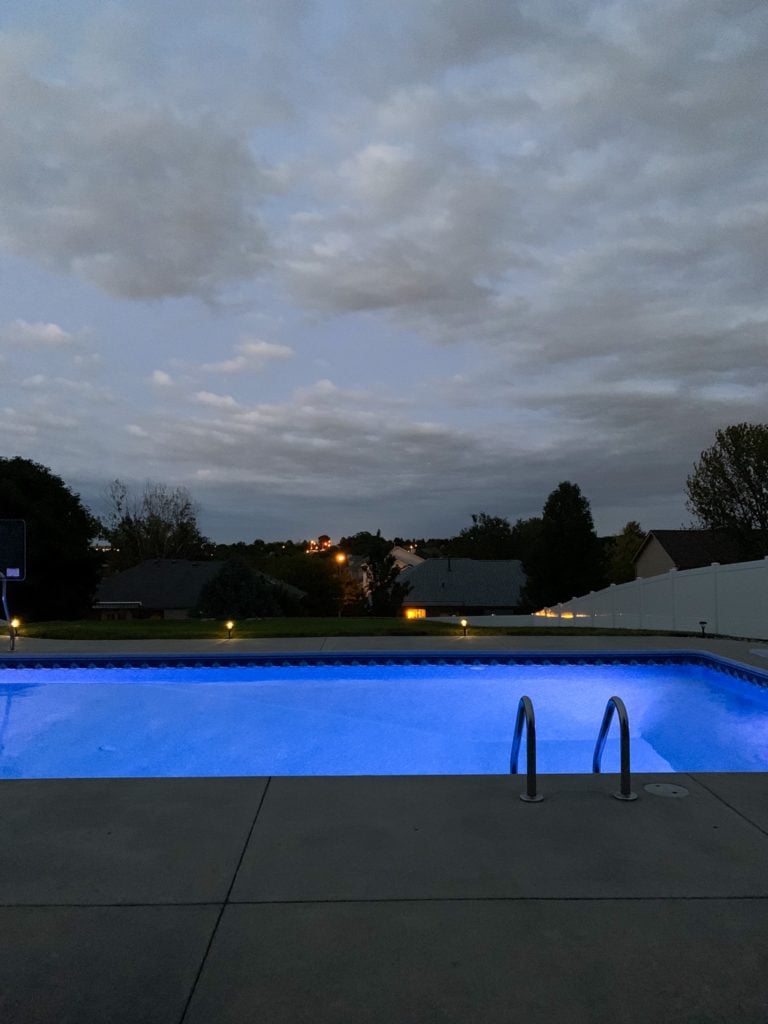 Saturday, we headed to Lincoln bright and early for a little tailgating for the Nebraska game. One of Kurtis' co-workers in Nashville has a son that was recruited to the Huskers and they bought a cute little house near campus to stay in for all his games. The house is currently being renovated, but I loved the idea of filling the old bathtub with beer for the tailgate 😉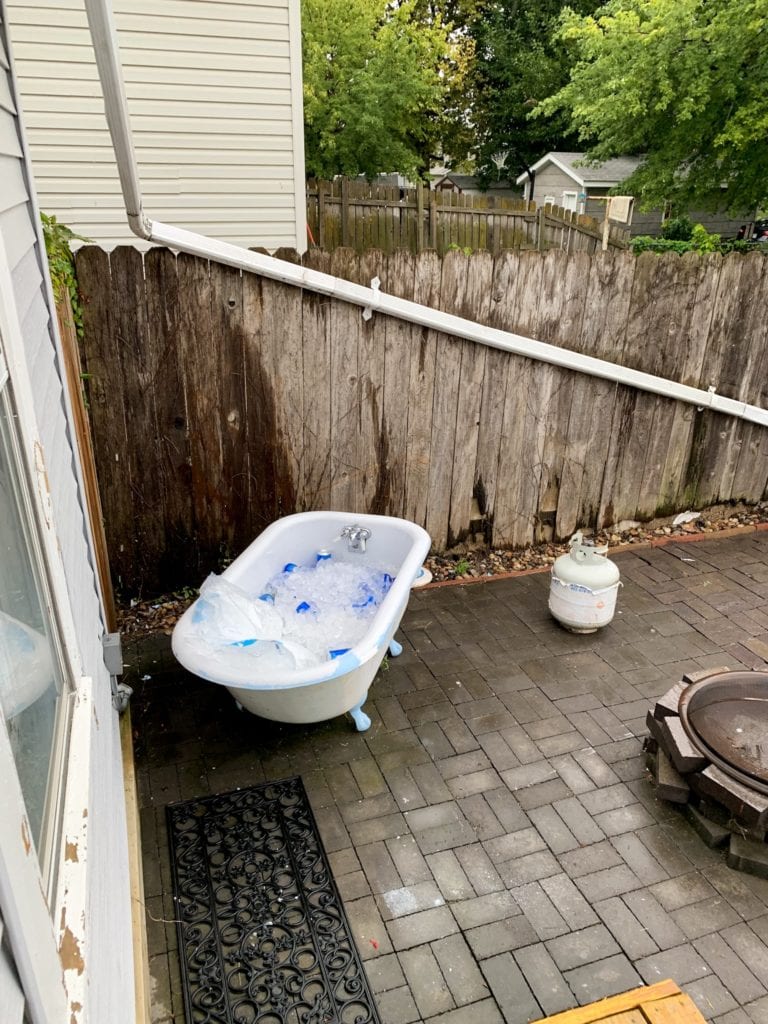 We didn't actually have tickets to the game so we were home mid-morning. With this being mine and Jill's birthday week (or birthday MONTH, as I like to refer to it) we had a fun day planned. We hopped in an Uber early afternoon and basically visited some small craft bars and restaurants we hadn't been to before. It was such a fun day! I loved the vibe in Inkwell at Countryside Village.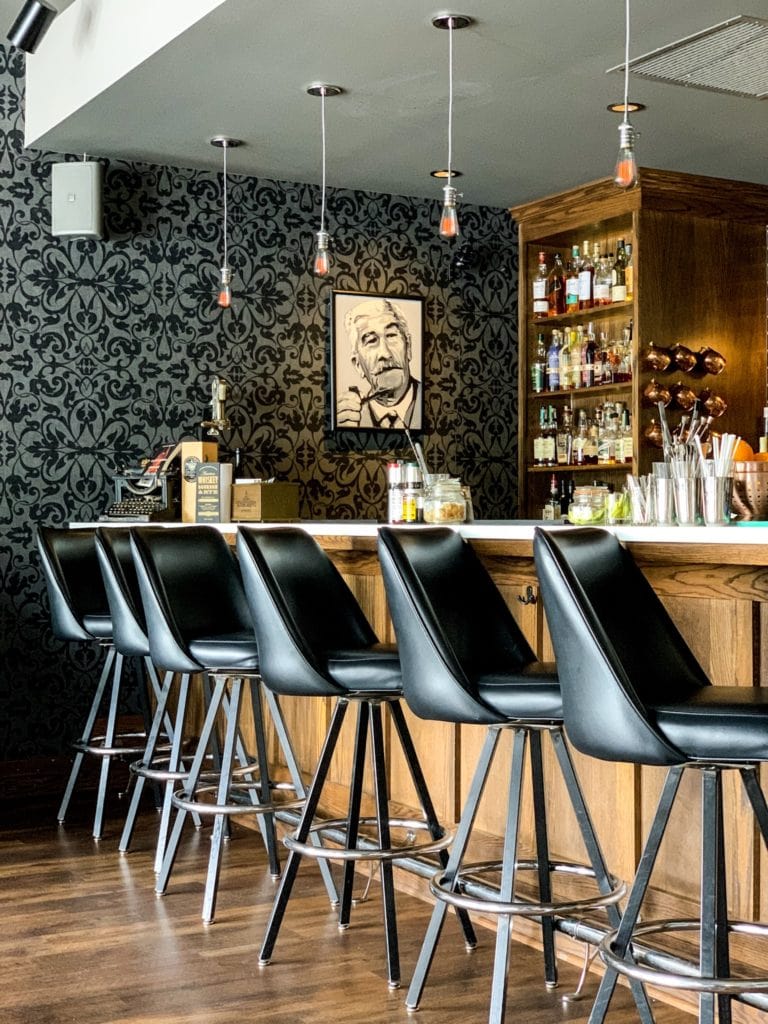 We also went to Blackstone District (among other places) and visited Red Lion, Scriptown (with pizza from Noli's), and Stirnella for dessert. It was such a fun day! And I love that Jill loves the night to end around 8:00 like I do!! 😉 And this isn't because I'm just shy of a year away from 40. I've never been a night owl my entire life!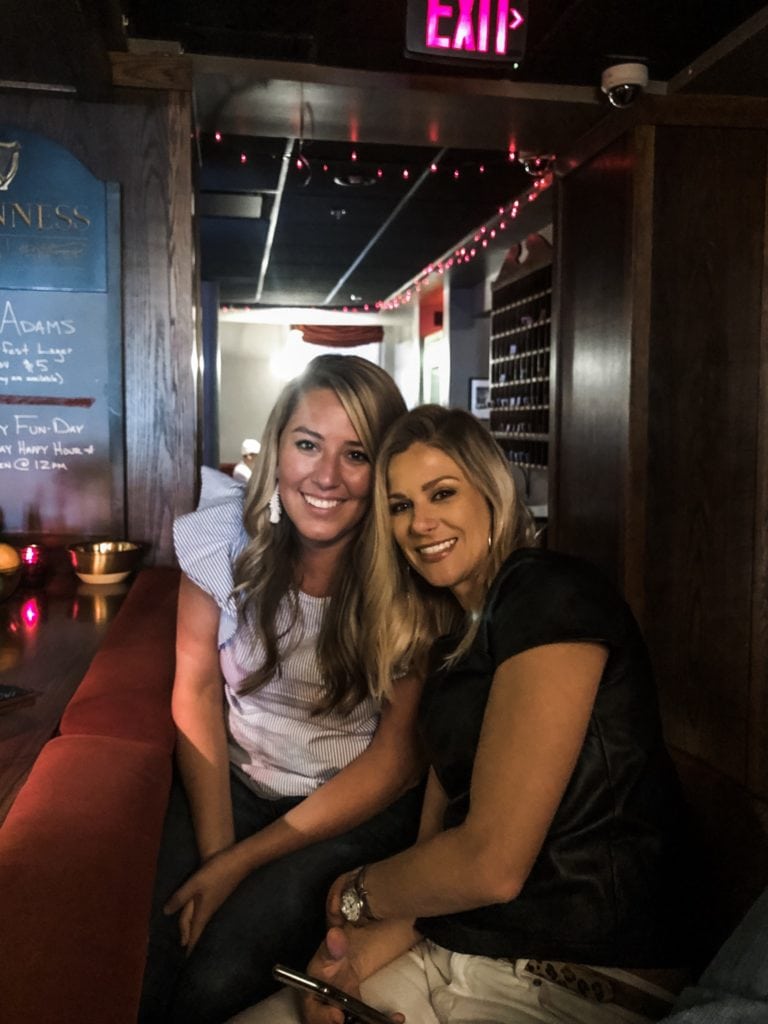 Sunday was a lazy day, and although we had good intentions of getting stuff done, we basically binge watched Ballers and didn't do much else. But I feel like that's how some three day weekends should be!
Yesterday we finally had a day that truly felt like summer again! We planned a fun pool day with Jill, Nick, Zoe, and Zoe's nanny and wife. It was fun to get in a real pool day before the weather really turns. We had ribs, coleslaw, deviled egg salad, guacamole, bee's knees cocktails and dessert. Everything you should have to send summer out in style! This picture was actually taken the end of July, but it's pretty representative of our yard currently. The only difference is I gave up watering my planters a week or two ago so they're starting to look a little sad 😉 We'll likely keep the pool open until the end of the month, but we already had leaves starting to drop yesterday while we were out there!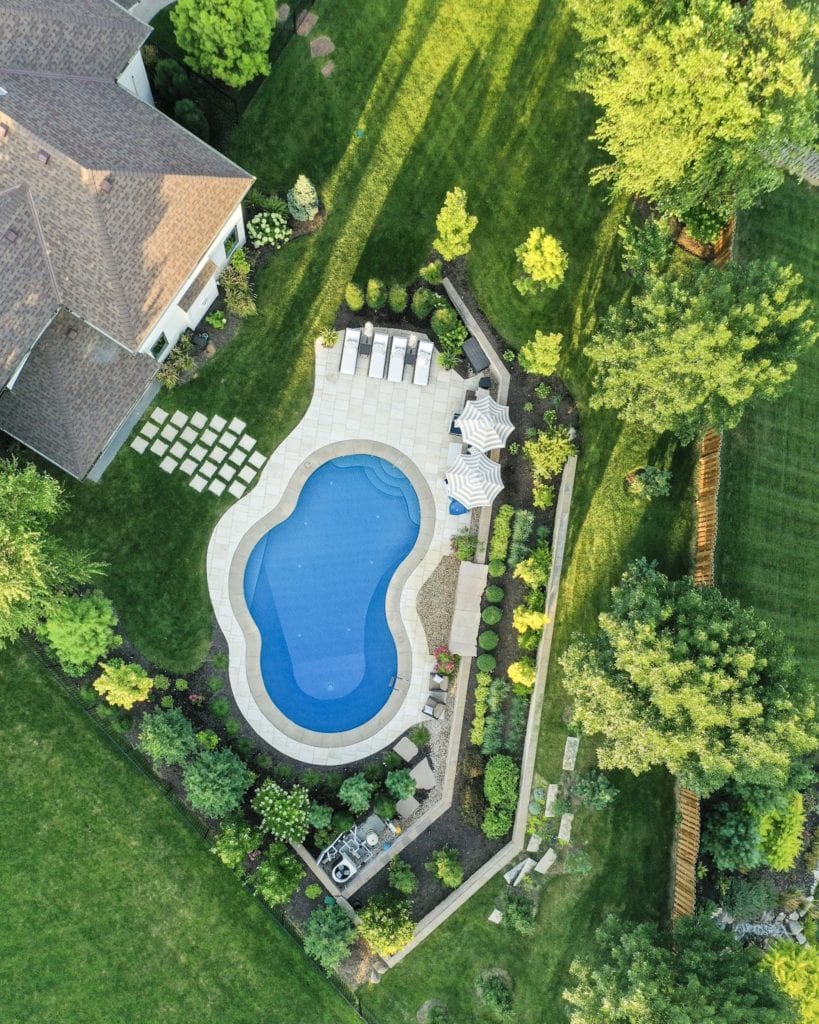 Zoe and Hawkeye are still continuing to bond. It's so cute how much they are interested in one another! Our barricade of boxes and poufs worked pretty well to keep Zoe away from the stairs. And Hawkeye figured out how he could still reach her!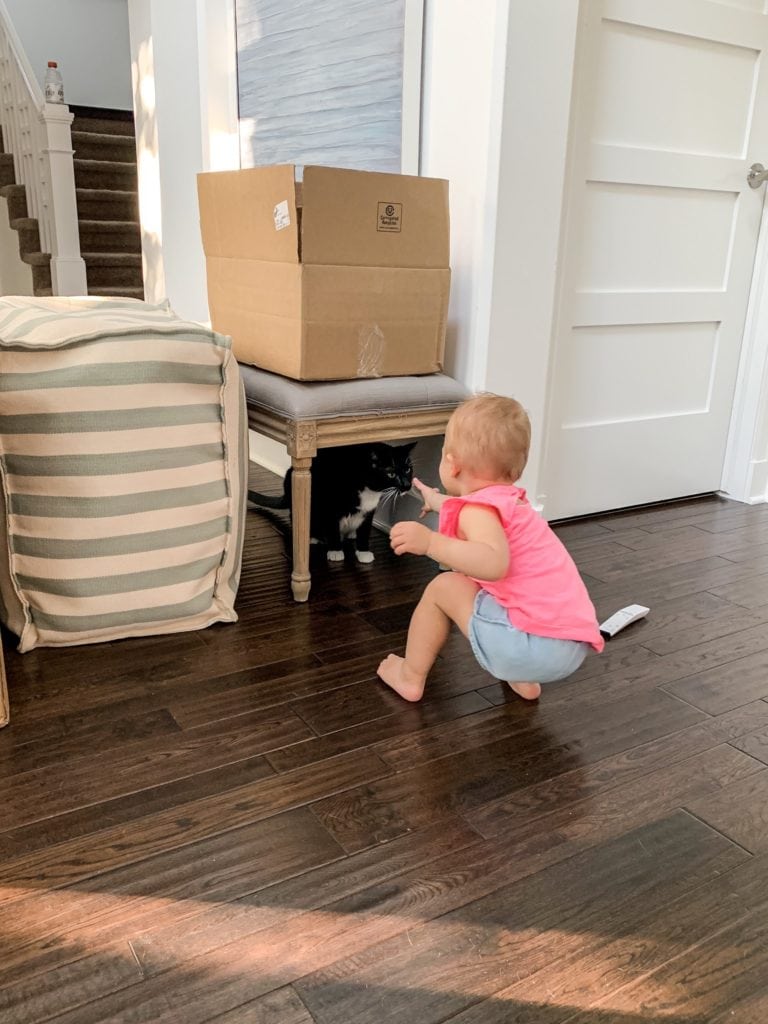 In a random and quick turn of events, I'm off to Chattanooga this week to join Kurtis on a business trip. We had a buy one/get one free ticket with our credit card that was expiring next month, so I decided to tag along for a few days. I've never been before, so I'm excited to explore a little when I'm not trying to get some work done (hotel rooms with my laptop are ridiculously productive since I have few distractions). If you have any must-see/do tips for Chattanooga, let me know! It's a short trip (and I already have lunch planned with my blogging friend Jenna), but I should still have several hours to explore!
Recent Buys & Sales
Following are some of the sales that have carried over from the weekend.
I hope you all have a great week!
If you would like to follow along on more of my home decor, DIY, lifestyle, travel and other posts, I'd love to have you follow me on any of the following:
Pinterest | Instagram | Facebook | Twitter 
disclosure: some affiliate links used