I hope you all had a great weekend! It has been such a weird August around here. We've only been out to the pool once with the cool temperatures (I had to wear a sweatshirt yesterday!), and it's a bit sad to think that summer is essentially over in Omaha (and has been for a few weeks). We're secretly hoping September surprises us, and offers us one more month of hot summer temps 🙂
This post contains affiliate links for your shopping convenience. Click here to read my full disclosure policy.
Home Projects & Updates
This past week, I spent most of my time preparing for our upcoming sale! If you're local and missed the prior "Save the Date" I've included it below. Stacy from Stella Maris Designs wanted as much of it as possible brought to her house last week, so it definitely kept me busy. After seeing it all in person, there's going to be a lot of great home decor to choose from!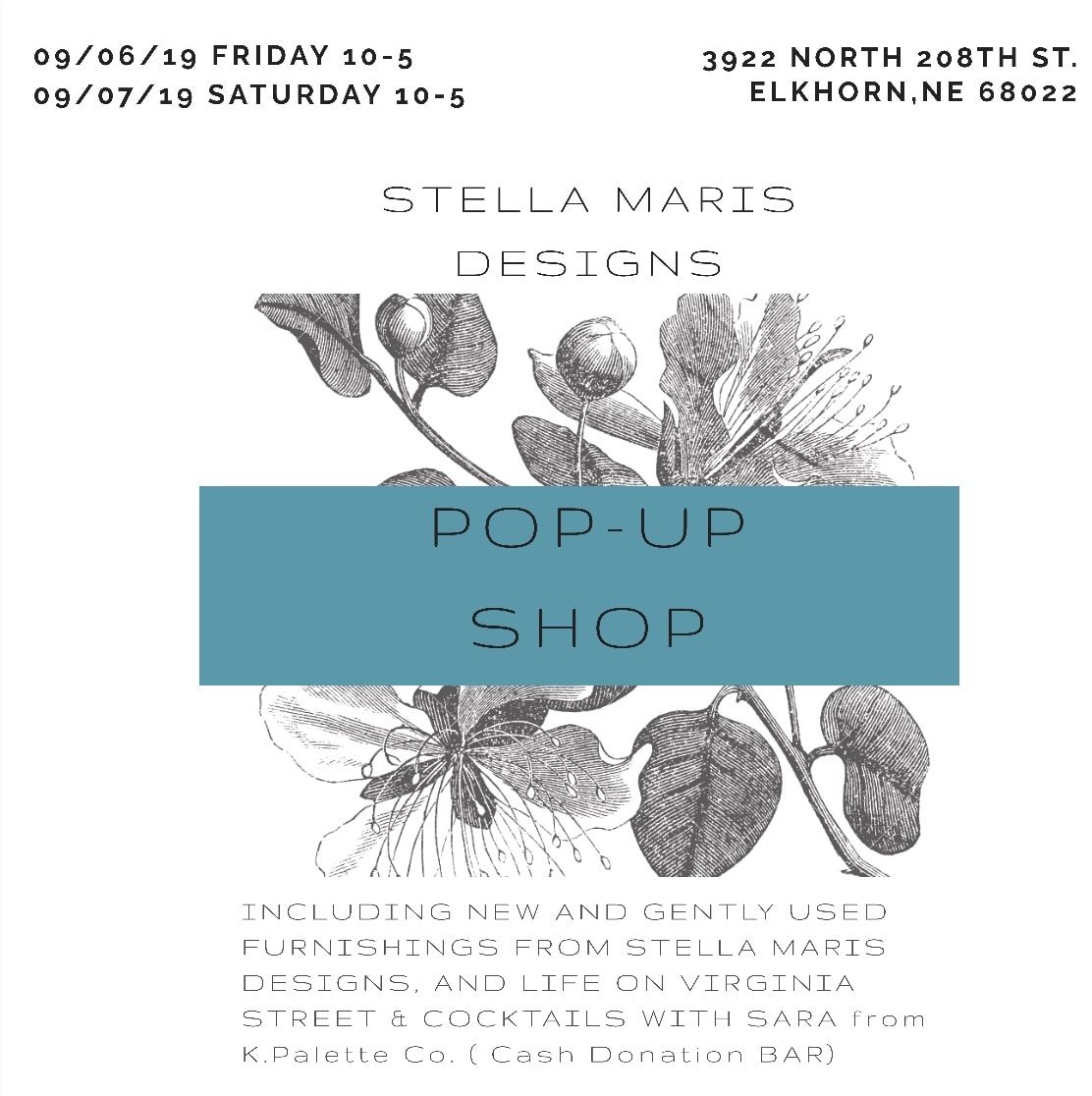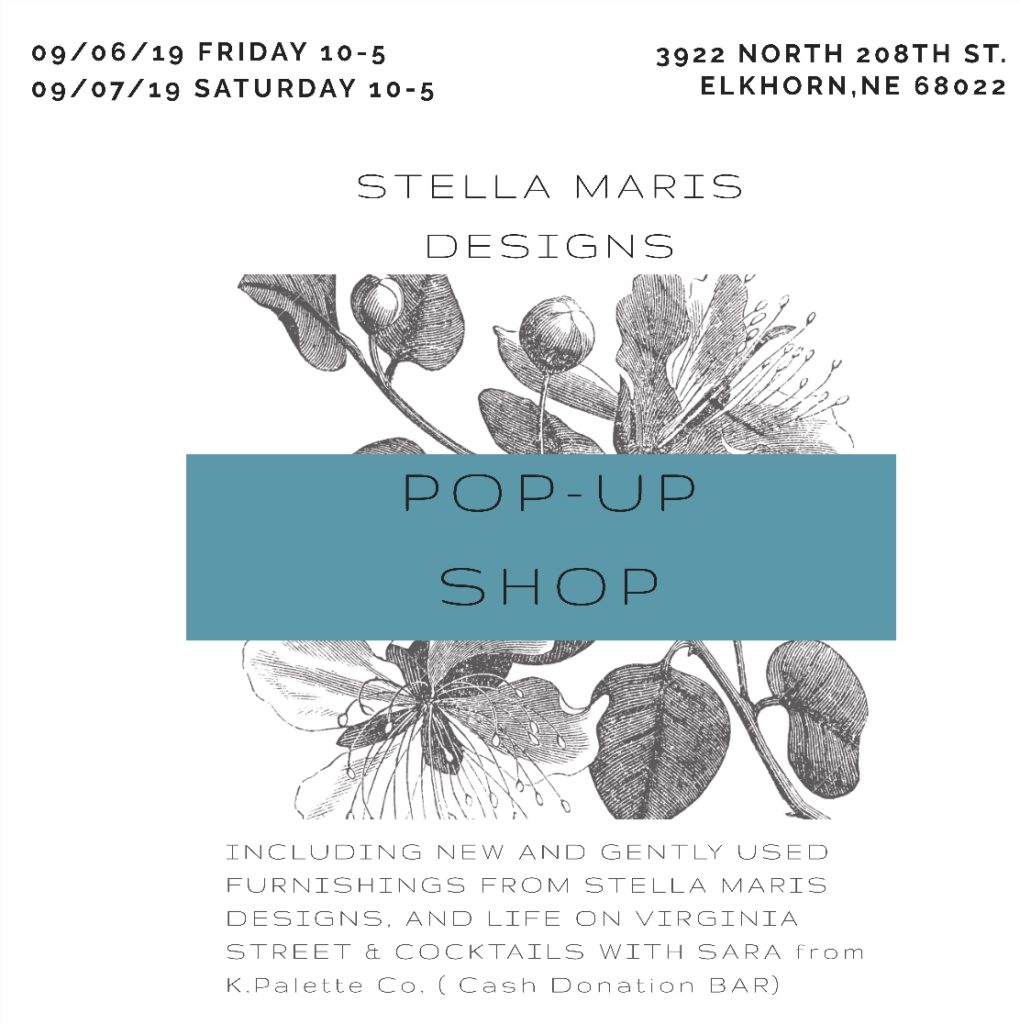 Last week on Instagram, I showed the below view of our kitchen island. It's the "darker" side of our island due to the overhang and lack of direct light. Along with the image, I shared details that one of the most common email or DM questions I receive is if our island really is Benjamin Moore Providence Blue. Most think I screwed up the name. Others have said they've taken photos to the Benjamin Moore store and are told I mislabeled it. Guys, I promise it's right! I've even held paint chips up in stories to prove it. I also feel like I very accurately represent it in all of my photos based upon how it looks at the time I took it and current lighting conditions. I totally get the confusion!
But here's the deal. Not only is it a total chameleon color depending on light, but we have large windows around almost all angles of the island. This view though shows the color in shadow and it's much darker thanks to the countertop overhang. Even then, you can see areas where light and reflections are hitting it and the tone totally changes! The moral of the story is always test paint colors in the exact room in your home where you'll be using them. They can change SO much based upon your unique lighting situation. Case in point: the BM Simply White we have in most of our home and on the kitchen cabinets looks different in every. single. room! It's definitely worth your time to grab a paint can sample and test the color in your exact space (and with more than one coat to get a true reading).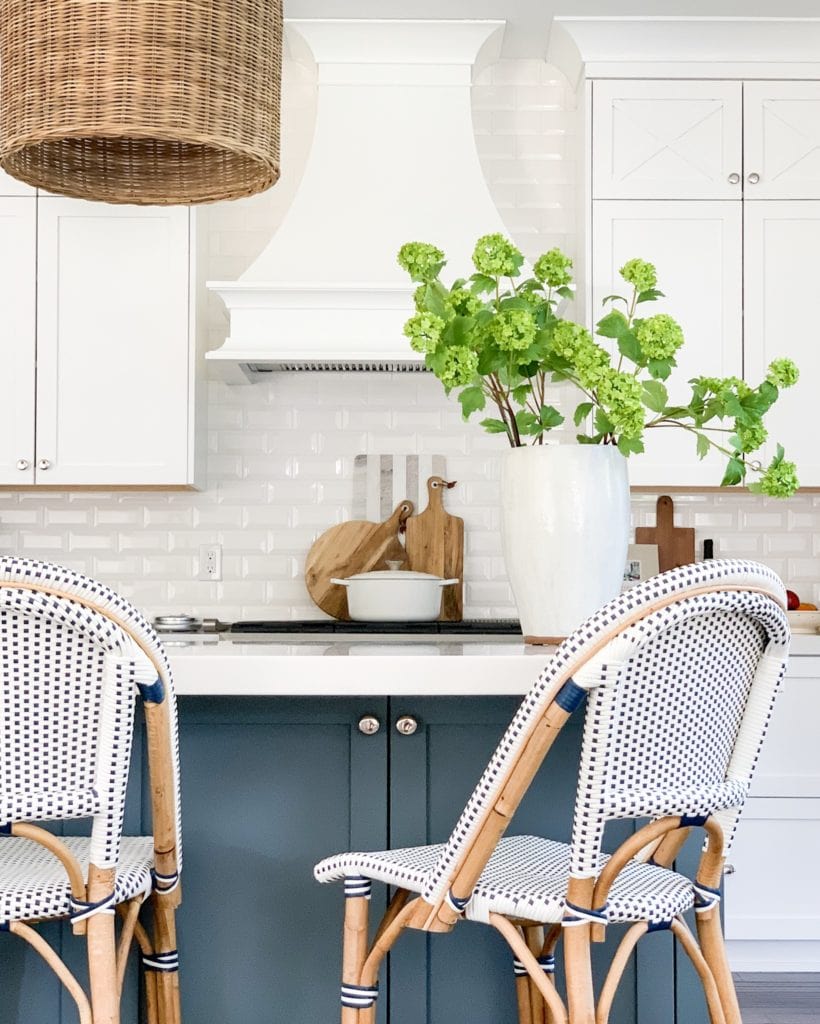 Counter Stools | Basket Pendant Light | Vase | Faux Viburnum Stems | Striped Marble Board | Similar Wood Boards | Dutch Oven | Cabinet Knobs
Around Town & For Fun
Tuesday night I helped co-teach an Instagram course for local influencers. It's always fun getting together with others in the same business, even if we are all in completely different niches!
Wednesday night I took my good friend Jen out to sushi for her 40th birthday. She's also a blogger (over at The Striped House) and funny enough, she and I met in Atlanta at Haven Conference about six years ago. We've been friends ever since and try to get together monthly or every other month!
Thursday night Zoe and Jill came over to visit. Zoe has become enamored with the cats and wants to follow them wherever they go. The cats are still undecided about her 😉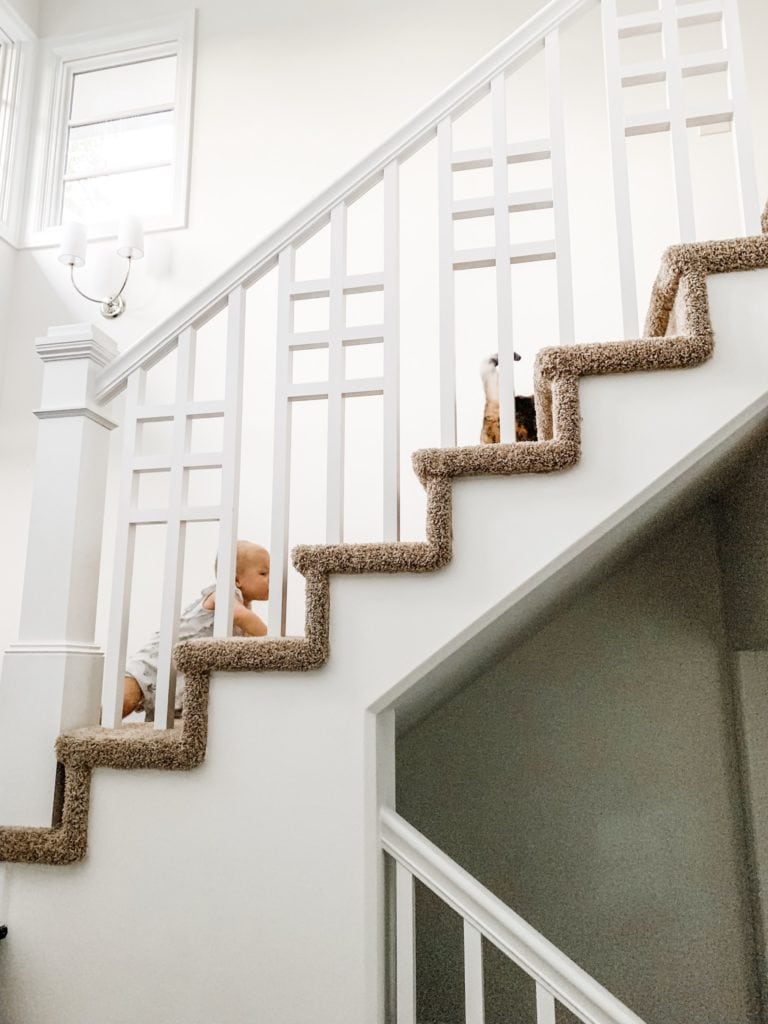 Henley sleeping is basically the cutest thing ever in the entire world. It's hard to believe she's almost 12 years old, because she looks like such a kitten to me!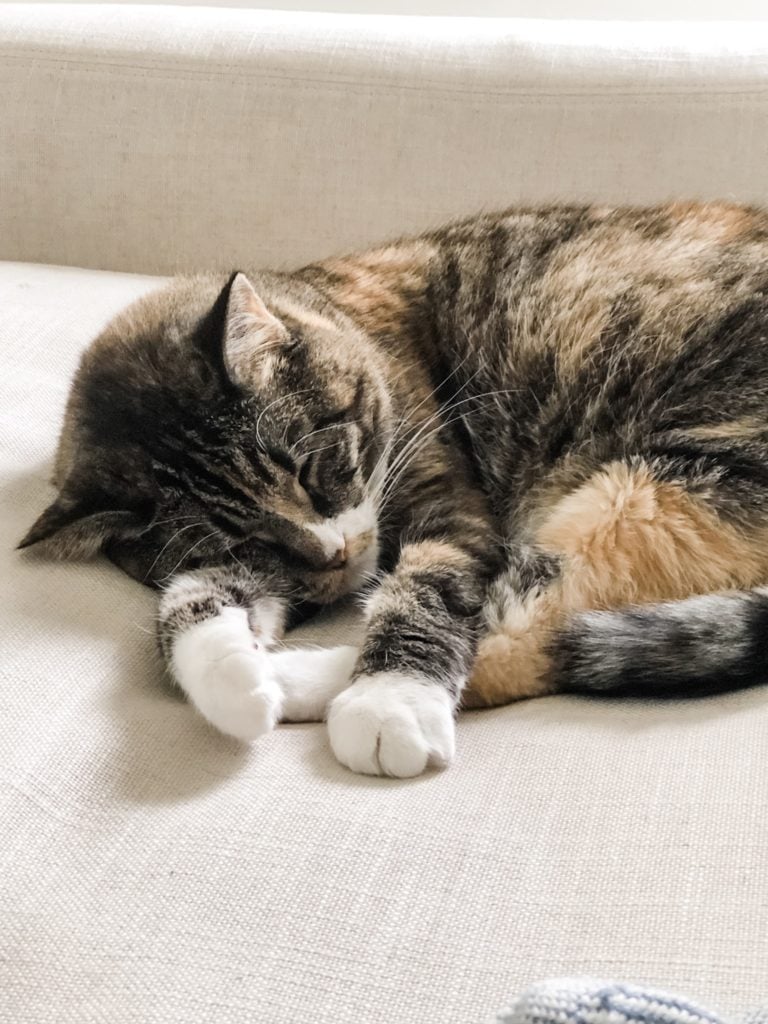 Saturday night, we headed to a surprise 50th birthday party for one of our friends in Papillion. I would guess there were about 50-60 people there to support her, so it really is amazing that we were all able to keep the surprise! Afterwards, we grabbed some dinner with Kurtis' sister and brother-in-law.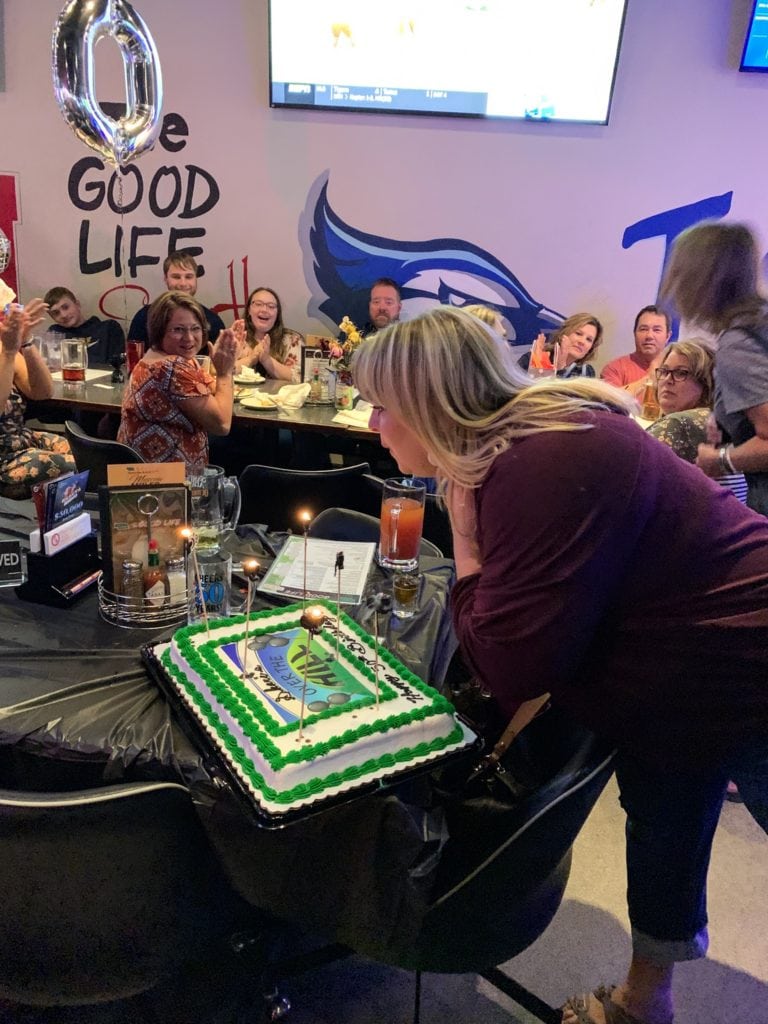 Sunday as fantasy football draft day for Kurtis so he was gone most of the day. I had to make a quick trip to Target. I "accidentally" wandered over to the home decor section and spotted this faux olive tree. It comes in three sizes (you can see the smaller topiary version on the bottom right). It looked pretty dang good for the price! I'm guessing they definitely won't last long. I like that they actually come with a pot that is presentable and could be left as is, unlike many others you have to actually add to a basket or pot.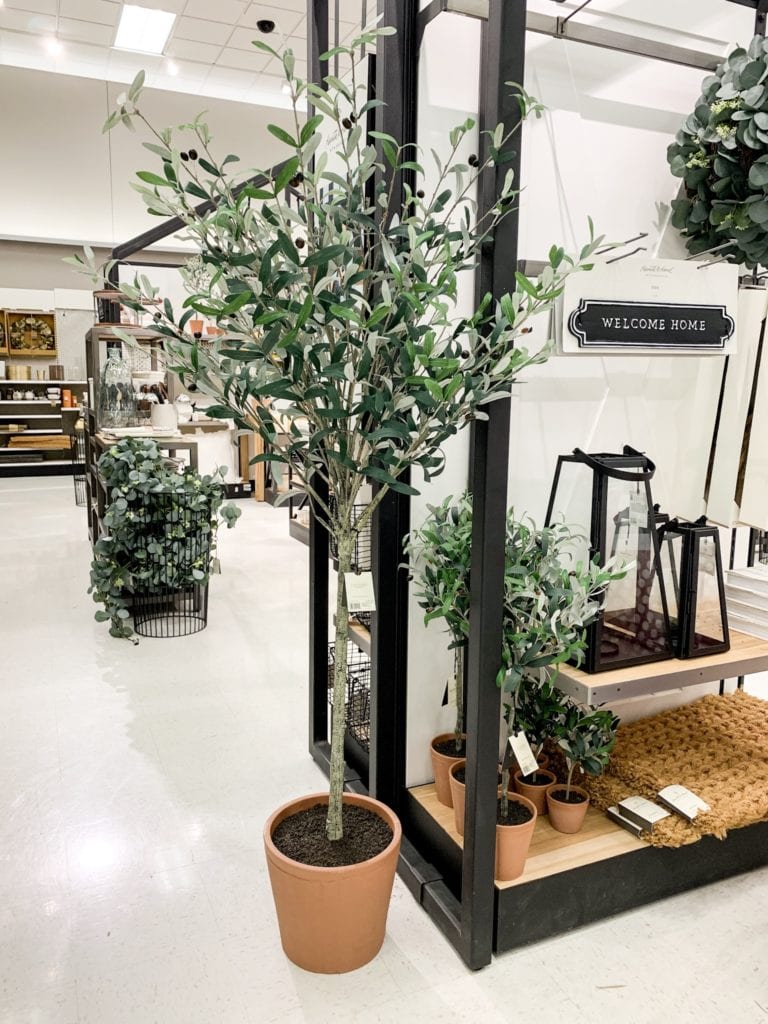 Hawkeye doesn't love to be petted or cuddled, but he loves when Bailey will clean him. He basically doesn't purr louder or fall asleep faster.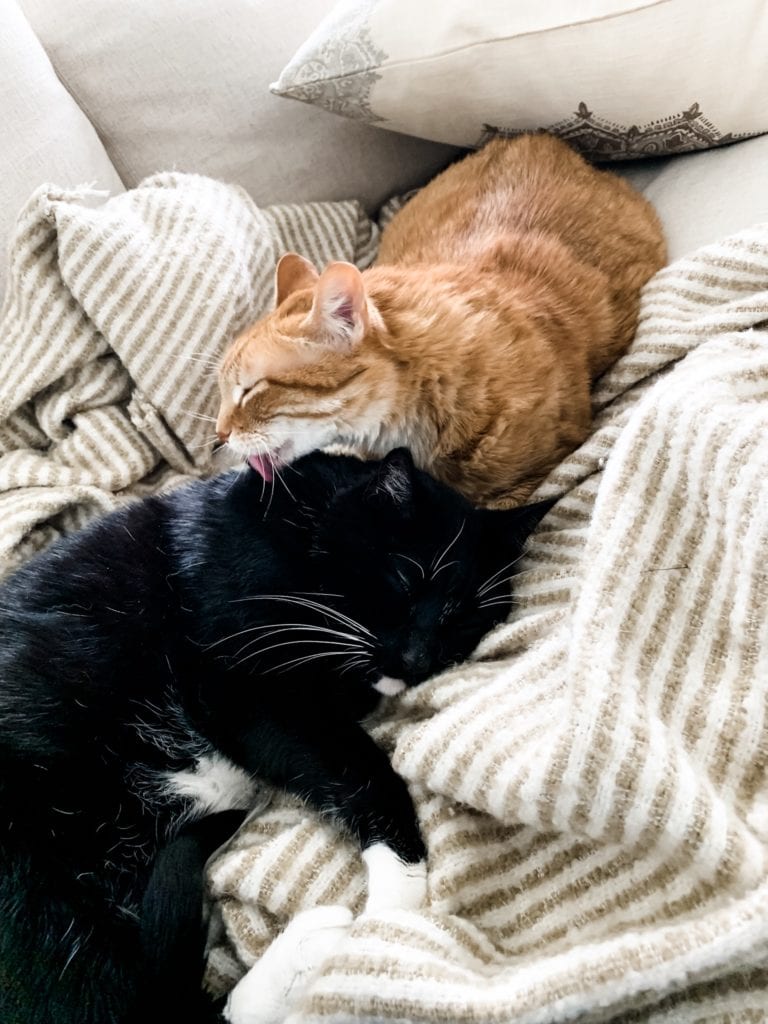 Bailey and I enjoyed a quick rest on the sofa while waiting for Kurtis to get home. She was happy until I tried to take a picture 😉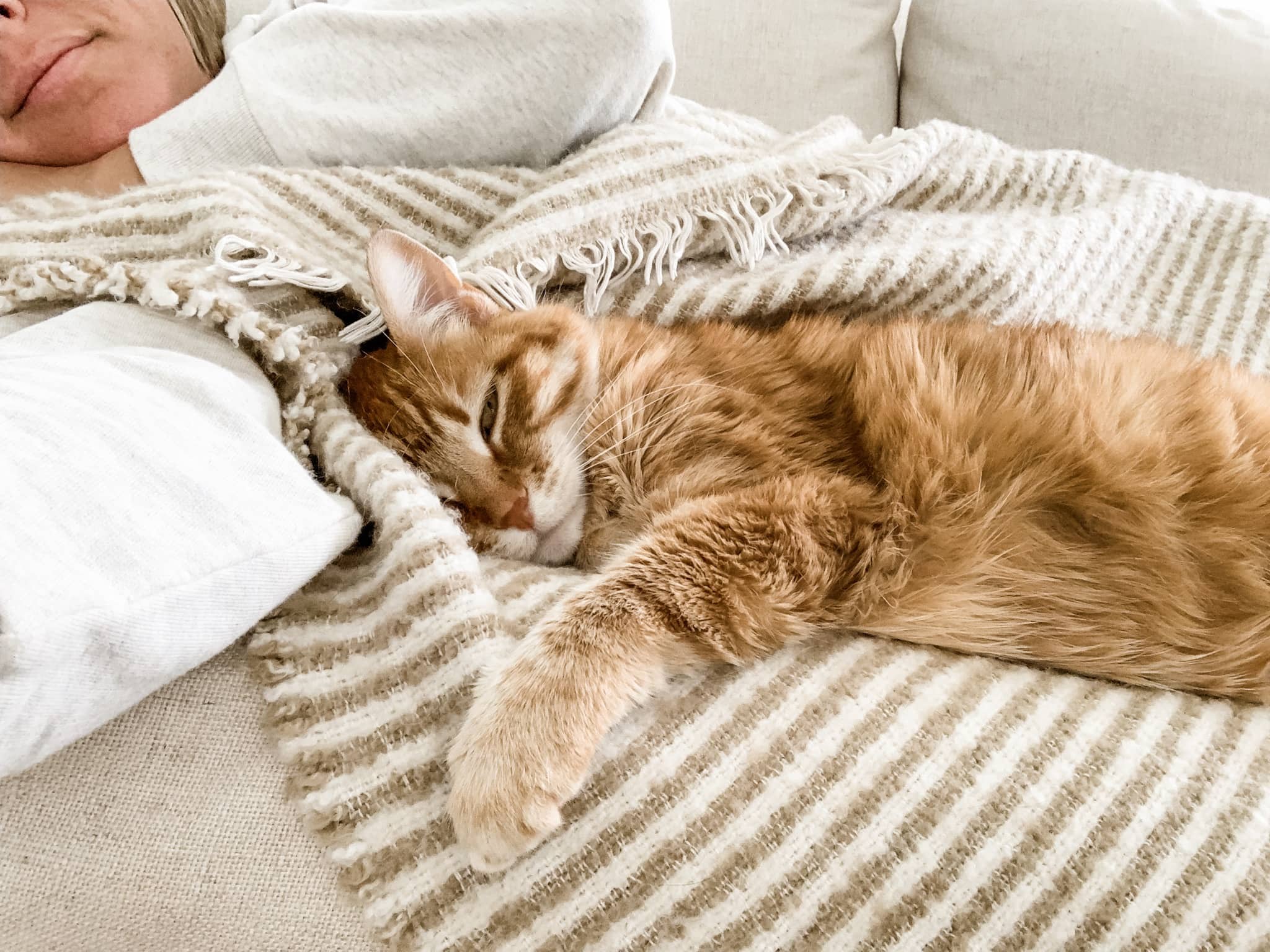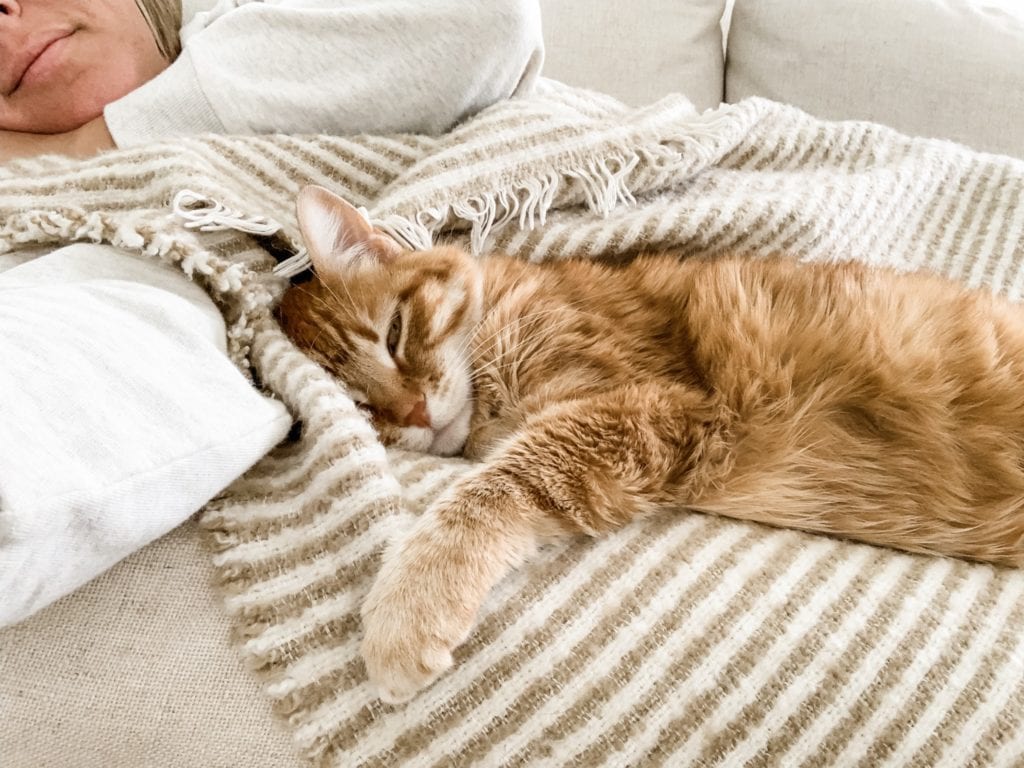 Sunday night, Zoe came back to visit the cats. Hawkeye is actually the most accepting of her. He sits on a dining room chair (rather than running off like the others do). It's so stinking cute when Zoe opens her arms wide and has a little conversation with him to come to her. It never actually happens but she sure has fun trying!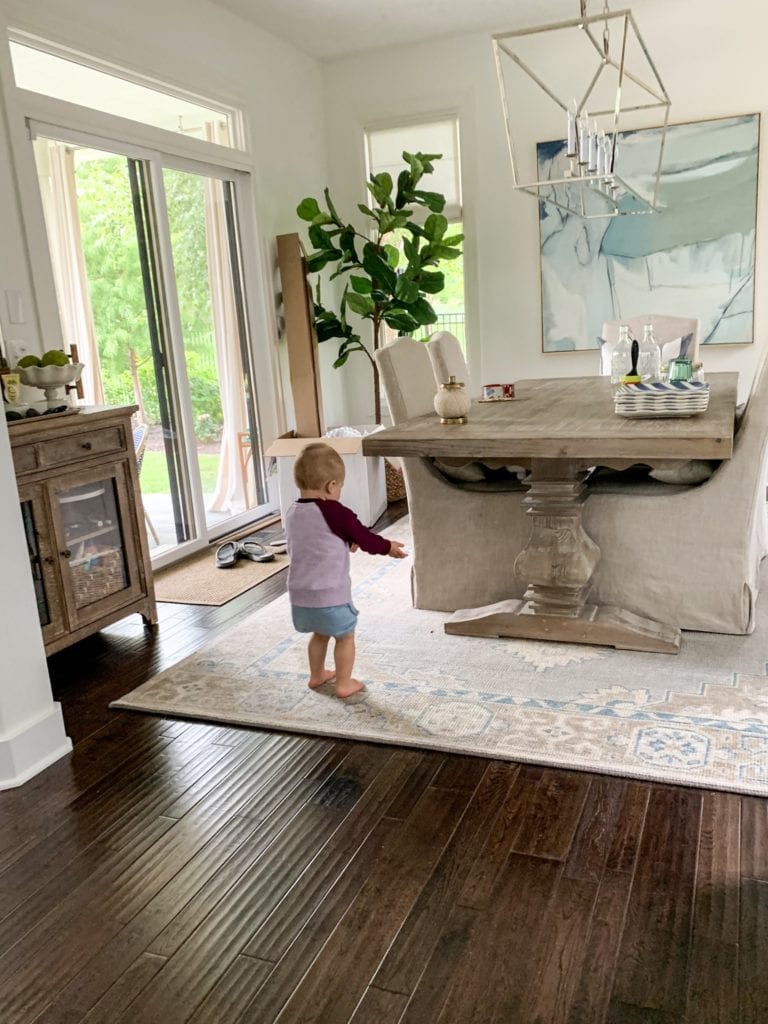 Chandelier (affordable dupe here) | Abstract Art | Linen Dining Chairs | Dining Table | Rug | Faux Fiddle Leaf Fig Tree | Cabinet
I've got some more stuff to wrap up for the sale this week, but then I'm hoping to start setting up my fall decor. Or at least put a dent in it. I'm still a little bit in shock that Saturday is the last day of August!
Lastly, if you haven't already heard, Lindsay Letters' daughter took a short fall over the weekend and suffered a traumatic brain injury. I'm sharing her original post below, but they have been sharing updates daily. My heart is breaking for them, and Eva is in need of all the prayers we can offer!
Recent Buys & Sales
Following are some of the sales that have carried over from the weekend.
I hope you all have a great week!
If you would like to follow along on more of my home decor, DIY, lifestyle, travel and other posts, I'd love to have you follow me on any of the following:
Pinterest | Instagram | Facebook | Twitter 
disclosure: some affiliate links used