Happy Monday! I hope you all had a great weekend!
This post contains affiliate links for your shopping convenience. Click here to read my full disclosure policy.
Home Projects & Updates
I ended up being sick all week last week. Monday was actually the worst (it only went downhill after I wrote my post). I ended up going to the doctor and they confirmed that it was basically seasonal allergies. It sounds like it has been really bad for a lot of people this year. Thankfully after being super lethargic and tired Monday, I started to feel a lot more normal. But, the congestion, cough, etc. still hasn't gone away. It's been a killer! But at least I feel mostly human at this point.
I spent most of the week getting ready for Kurtis' pool party. Mostly just picking up random rooms that usually are cluttered, etc. But, that always leads me to one of my favorite events each year. If you missed my Walking Home Tour on Instagram Stories, you may want to check it out! On the day of the party, I walk around our house each year and give you a virtual tour since it's "mostly" picked up and all the rooms are fairly clean. It's a fun way to see how our floorplan is laid out and how each room flows to the next.
Here's how you find it. If you go to my Instagram Profile, just look for that circle towards the top that says Walking Tour.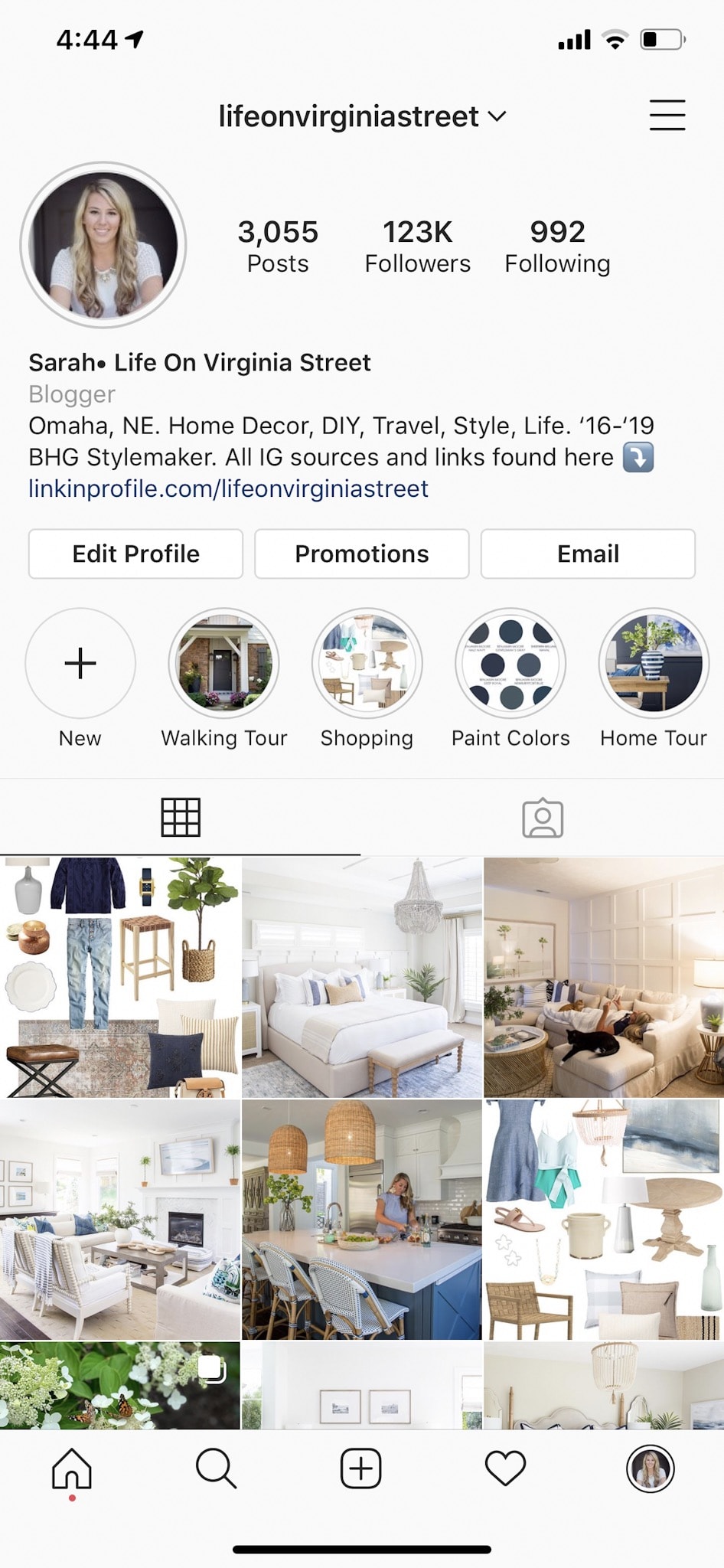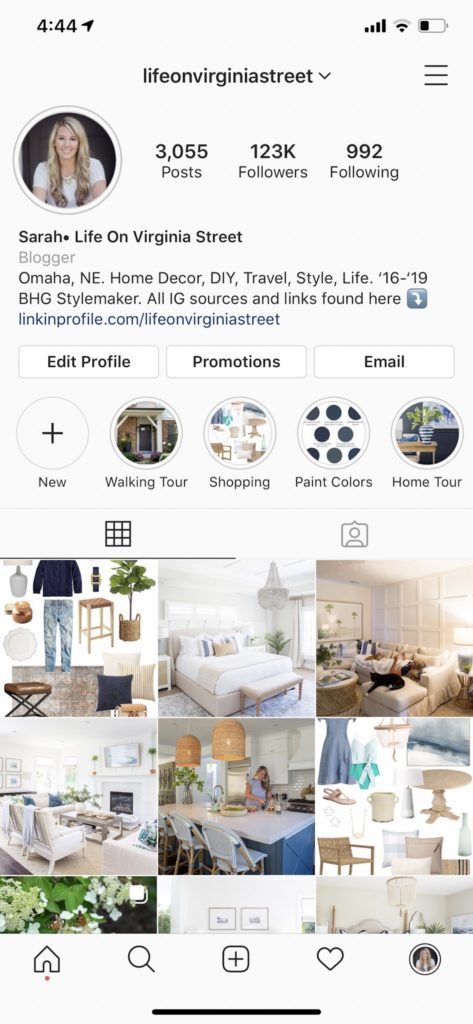 I added some more of those $9.99 solar lights to our yard from Lowe's. I love how it looks at night! And I feel like they look fairly legit for the price!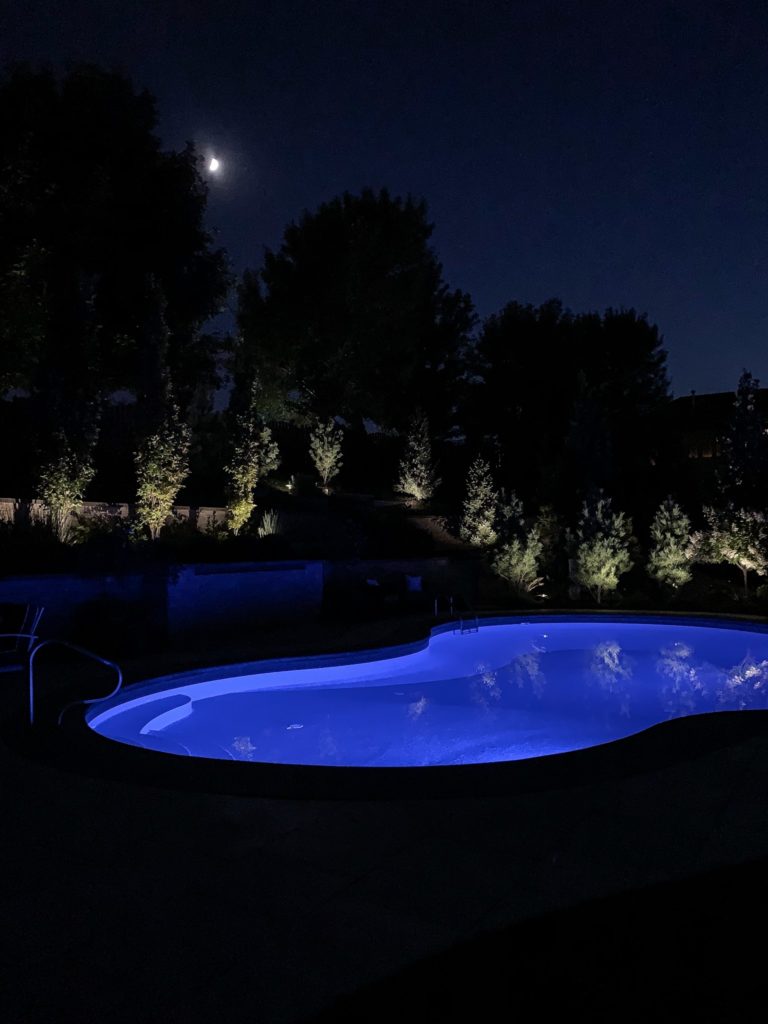 A few weeks ago, McGee and Co. hosted a big clearance sale and a lot of that included Christmas items. Although I still am not 100% sure how I'm decorating for fall, I already have my Christmas plans in mind. My packages all arrived Saturday and I'm so excited to dig into them! I was able to get a few wreaths and garland at a really great price!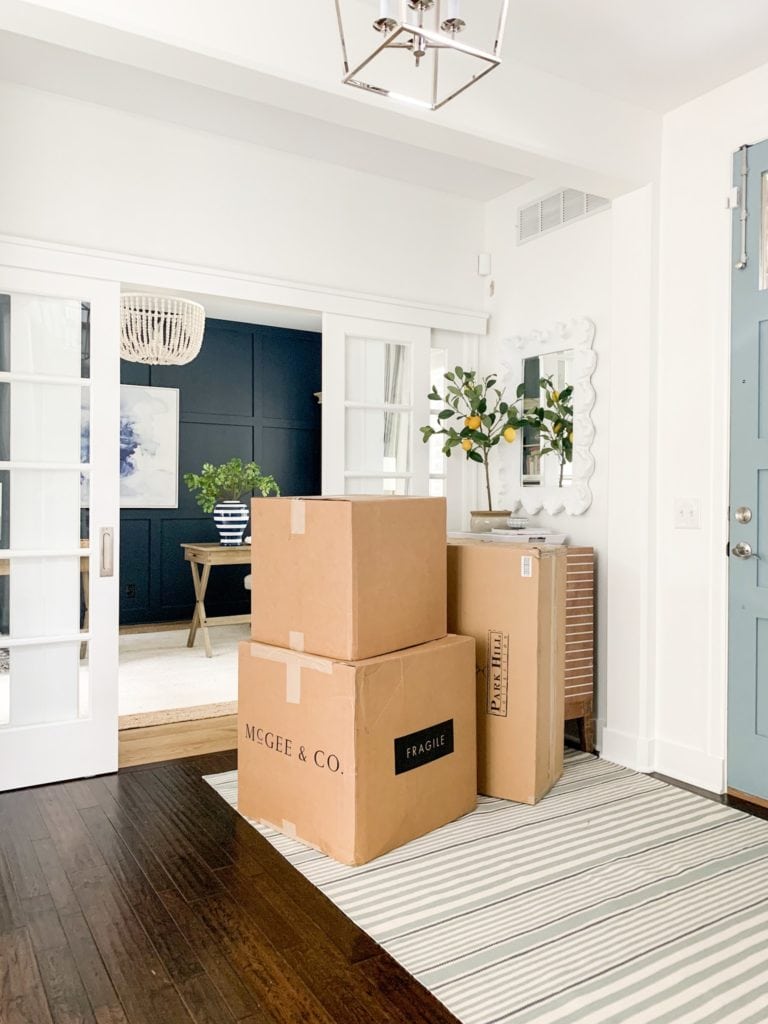 Striped Rug | Lemon Tree | Chandelier | Cabinet
Okay, what I'm about to tell you is the creepiest thing ever. Below is a picture of Kurtis "hunting" bag worms.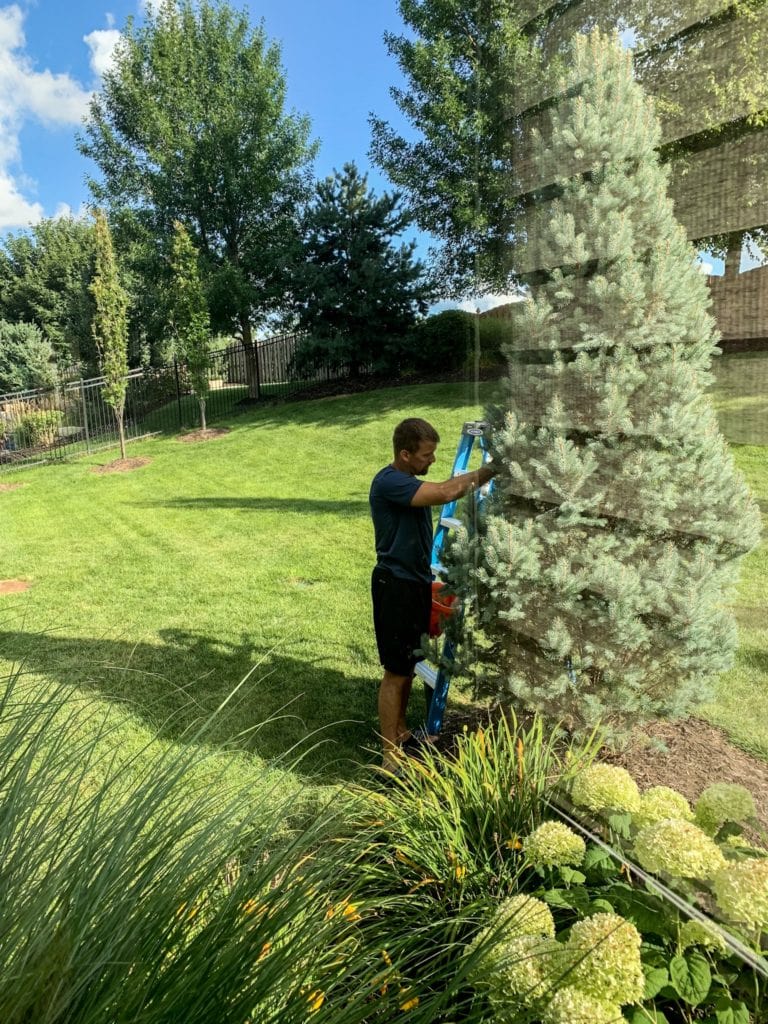 If you haven't seen them before, we really hadn't noticed them until this year when Kurtis read an article about them in the newspaper. They are these worms that build these "bags" around themselves in evergreen trees. They essentially start eating/destroying all the needs on your pine tree (which don't regenerate once gone). Once they're inside these bags, you can't poison them or anything! We found about 100 of them in our healthiest pine tree and they had already started doing a lot of damage. I've never actually seen a worm come out (thankfully), but below is what the "bag" looks like. You just have to pull them out of your trees (they're usually hanging from the branches). The craziest part? Kurtis had thrown a ton of them away a week ago and a bunch got out of our garbage can and started crawling back to the tree. I cannot make this up!!! Is that not the creepiest thing ever? I mean, you have to give them credit for their persistency, but for now, we're bagging the bags in another bag to keep them from crawling away! Make sure you're doing the same if you find these in your evergreens because they will destroy them!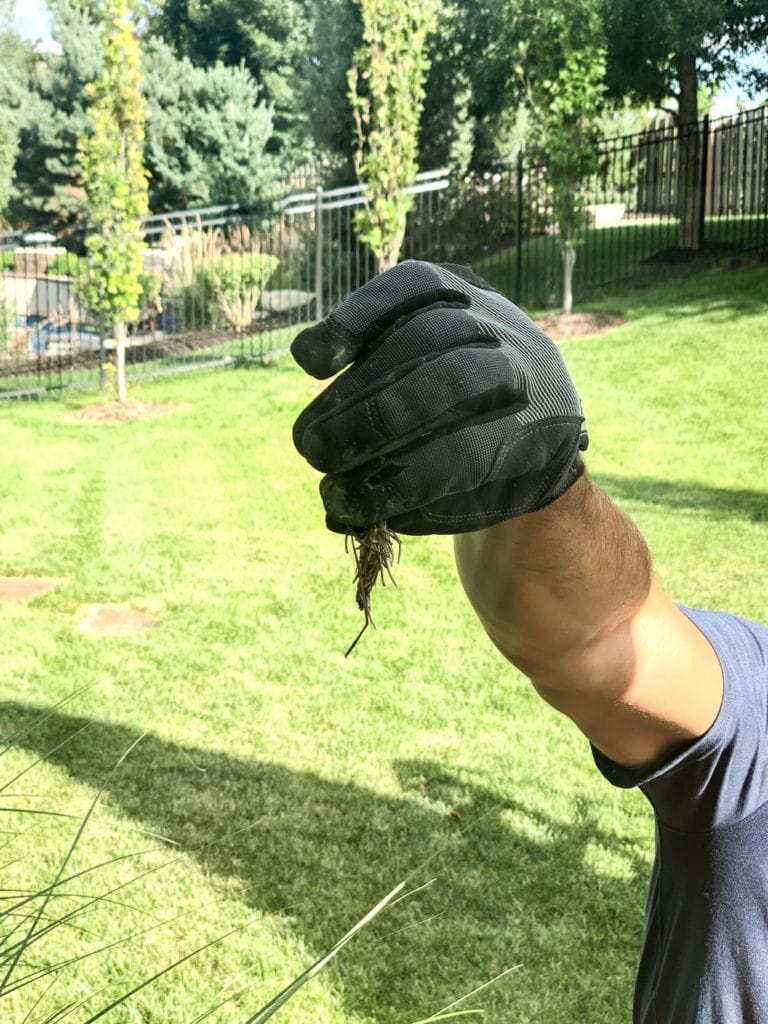 Around Town & For Fun
Kurtis was in Dallas for the first half of the week, and with my allergies and lethargy, that meant a lot of cuddle time with the cats. I think they might pray that I'm sick year round 😉 Henley actually joined us a few minutes after this picture.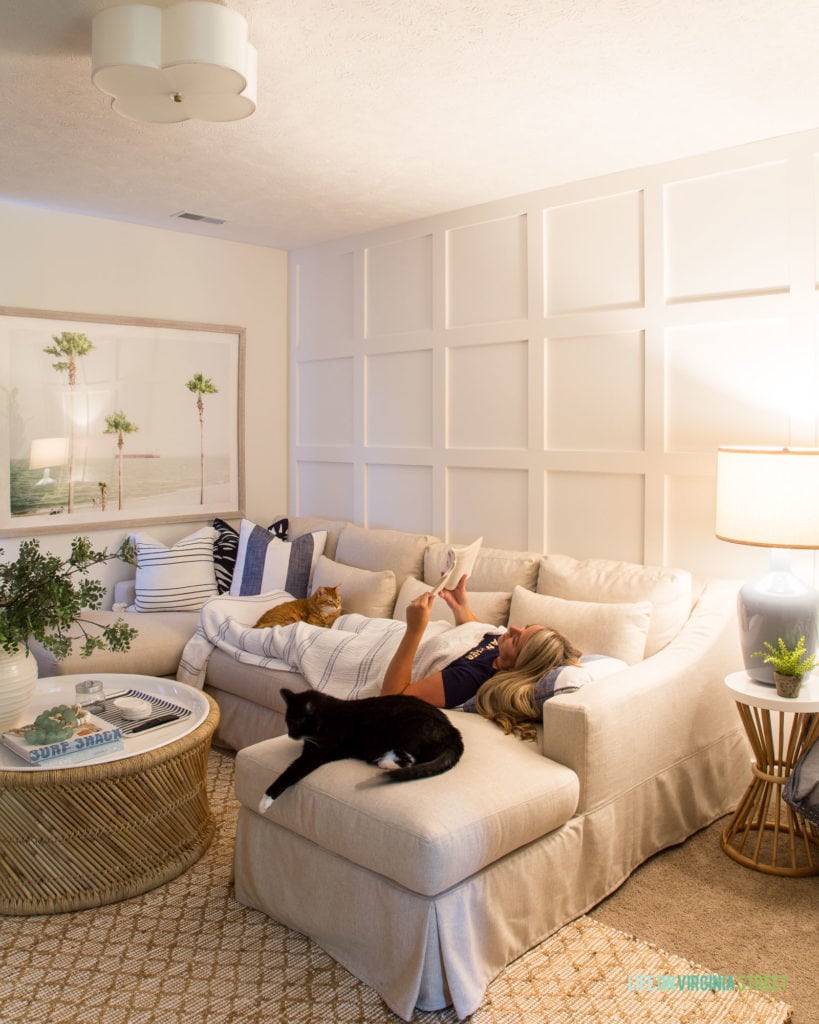 Sectional | Rug | Coffee Table | Side Table | Lamp | Lighting System | Scallop Light Fixture | Palm Tree Art | Den Reveal Post
While Kurtis was out of town, I ordered DoorDash more than I'd care to admit. But Henley really wanted some of my Chinese food the night I ordered it. She basically just sat in this chair and stared at me until I shared 😉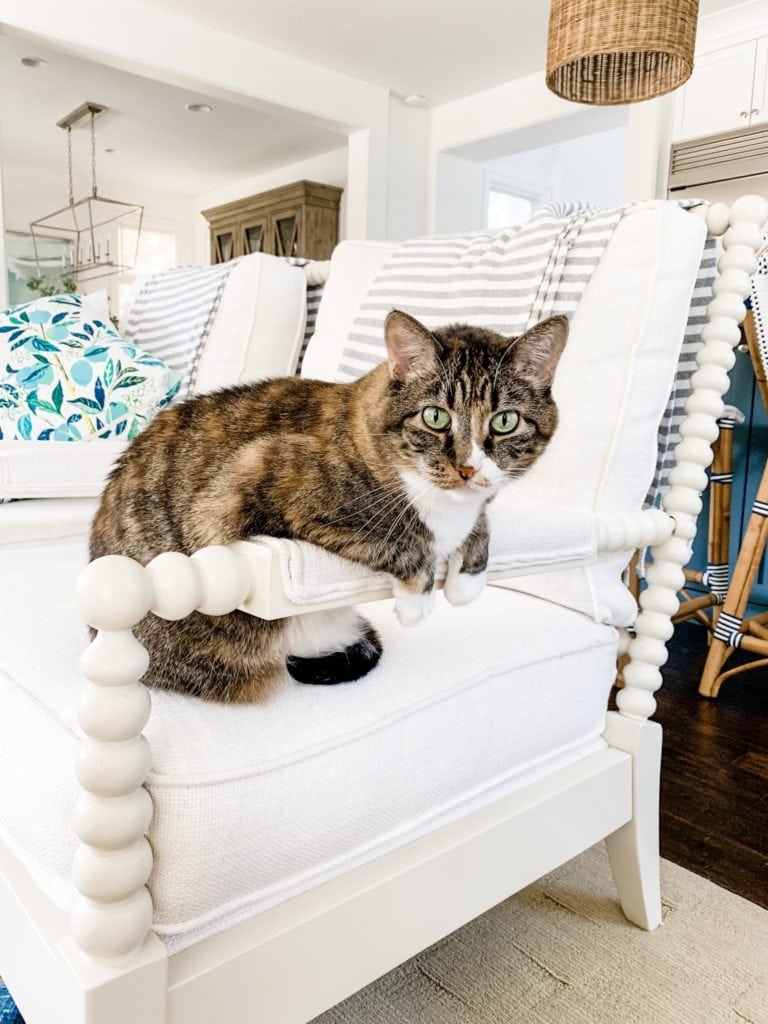 Thursday was Kurtis' big work party that I mentioned. Even as late as that morning, the forecast was calling for 80 degrees and clouds all day. Miraculously, it ended up being super sunny and about 87 so it was the perfect pool day! We had the 402 BBQ food truck for lunch and then we just provided drinks and some snacks. It was such a fun afternoon (and night)!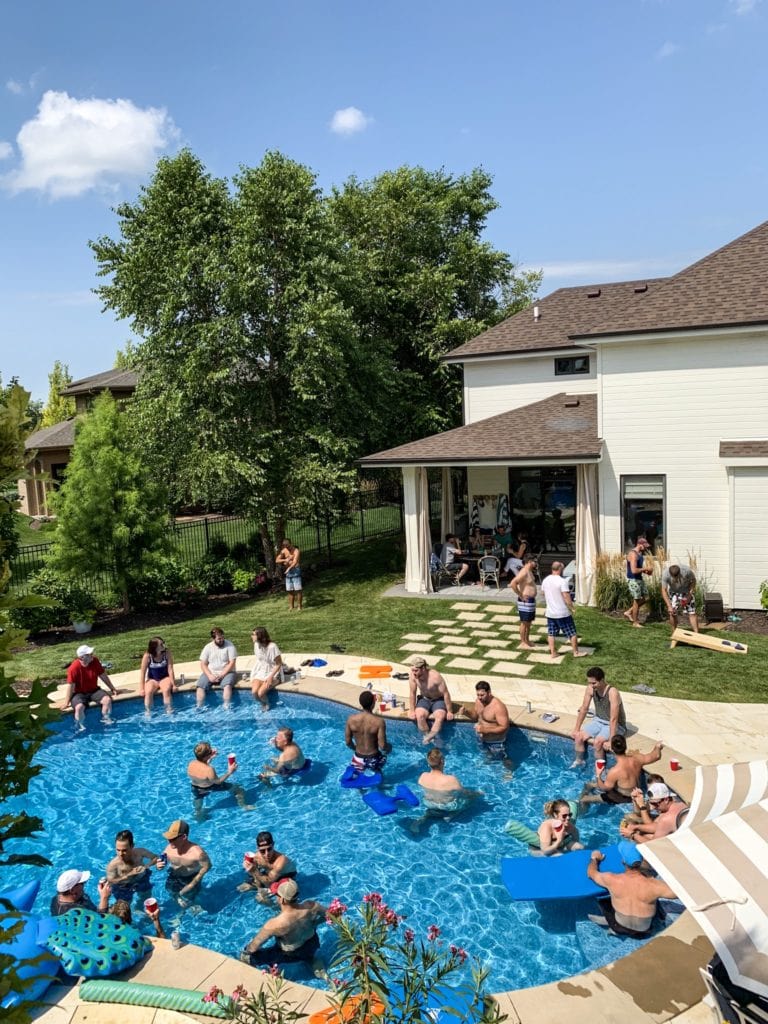 It was rainy and overcast nearly the entire weekend. So as much as we wanted to just have a veg session by the pool Saturday and Sunday, it didn't really happen. But, it did give us a good opportunity to really clean up after the party. We basically had to take our entire back patio apart (we even moved the rug out) just to hose everything down!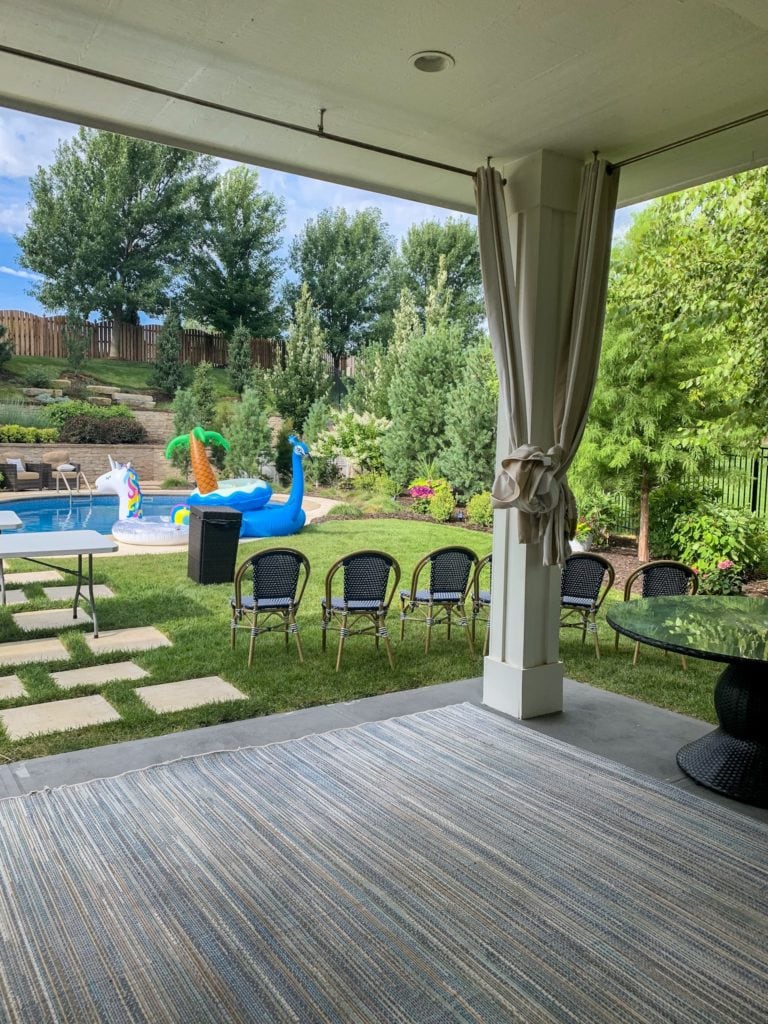 Saturday afternoon, we went out with Jill & Nick to celebrate their anniversary weekend. We hopped around a few places and then had dinner on the patio at Jams. We had a really fun afternoon and evening with them! So much so, I didn't even take a single picture!
Sunday poured rain most of the day, but it actually cleared up for a bit late afternoon. Kurtis decided to hop in the water and I sat on the back patio a bit to enjoy the sun. Since I still wasn't feeling great, I didn't want to push my luck by being outside for too long!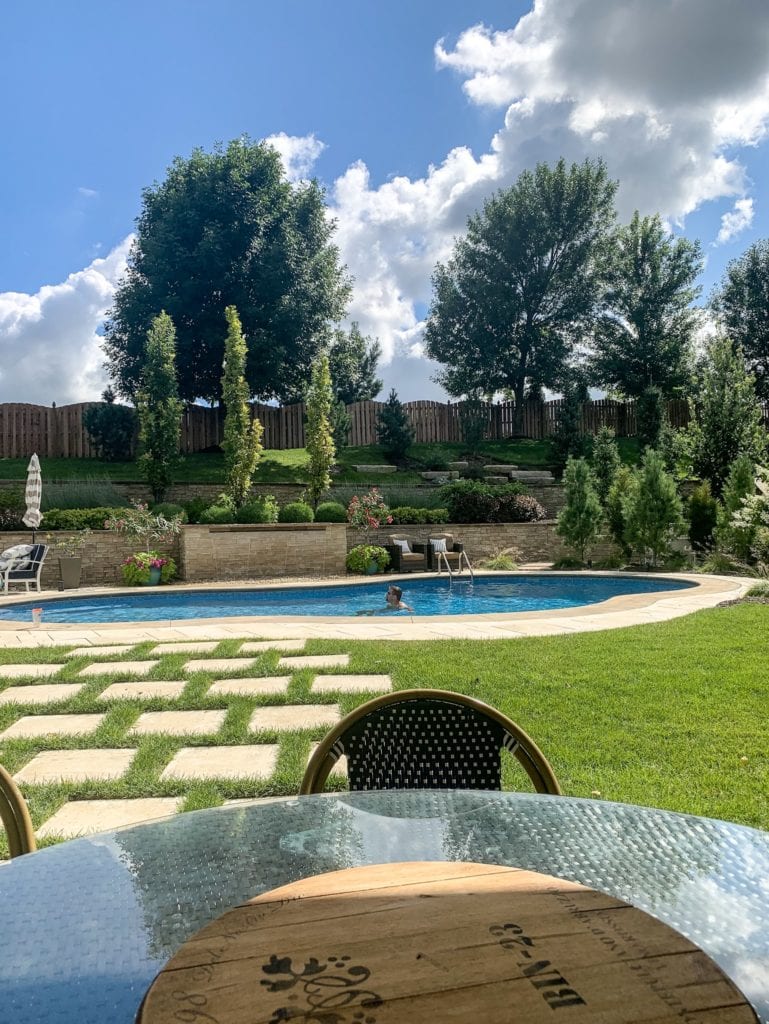 Cute little Bailey taking a rest with her water fountain 😉 The fountain has definitely helped with all of her non-stop begging at our sinks and bathtub, so it's been a great little investment for her!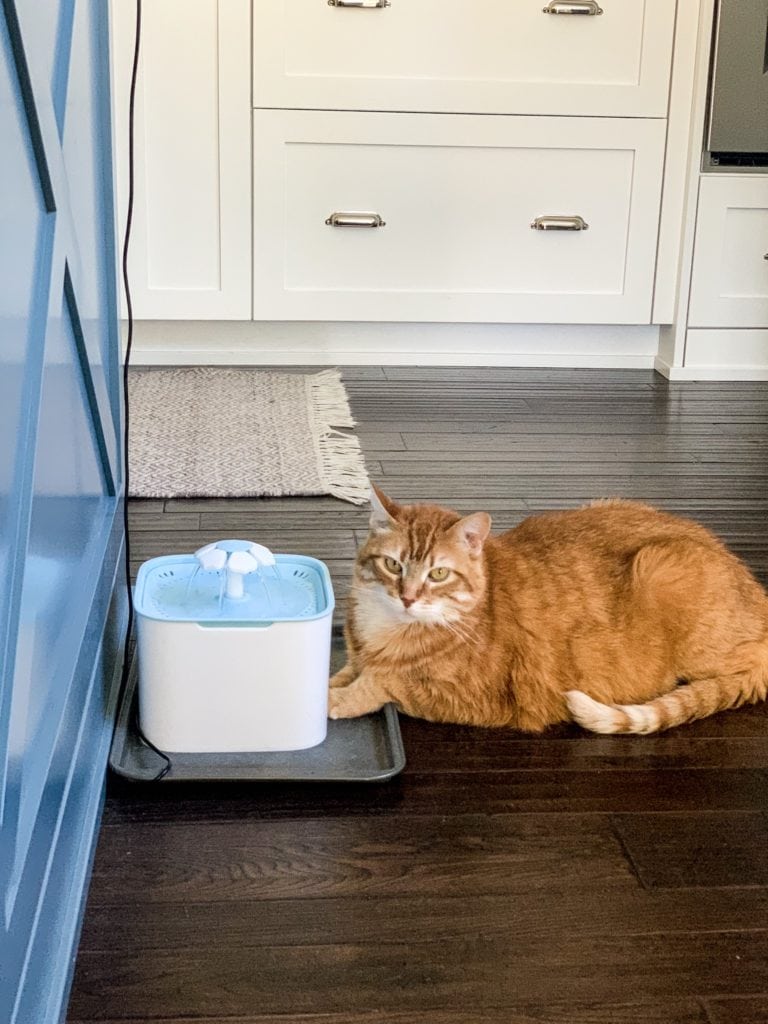 Recent Buys & Sales
The cut-out booties I shared in my last Weekend Watch List are currently 20% off with code SHOES20! They're fully stocked in all colors too!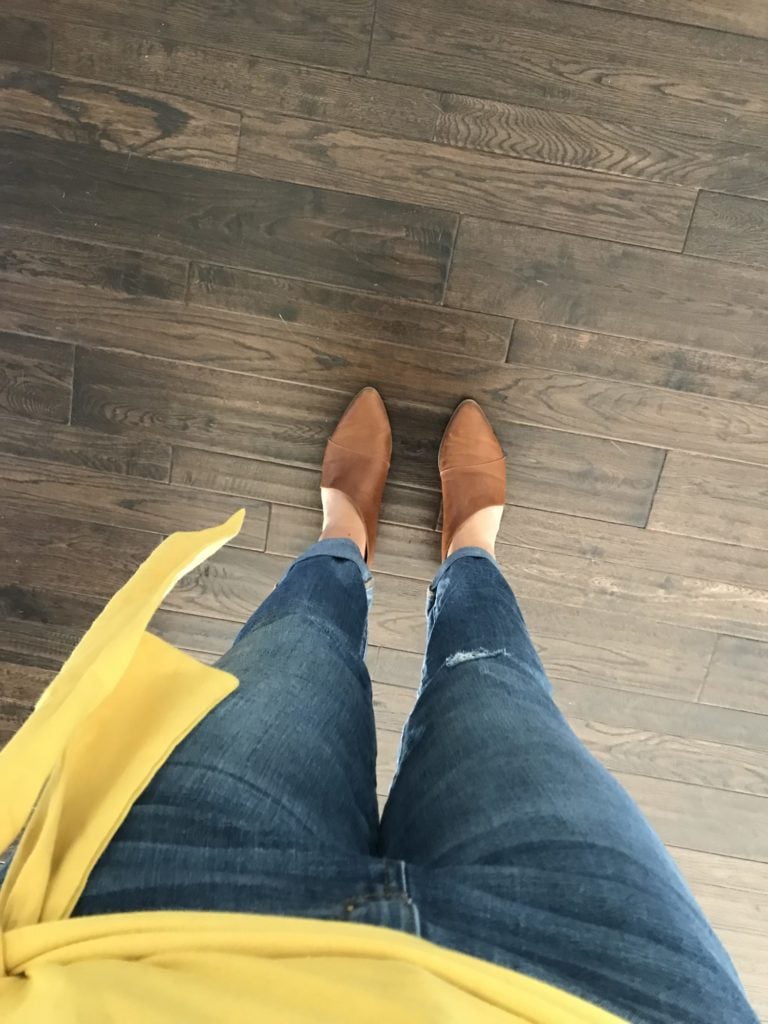 Following are some of the sales that have carried over from the weekend.
I hope you all have a great week!
If you would like to follow along on more of my home decor, DIY, lifestyle, travel and other posts, I'd love to have you follow me on any of the following:
Pinterest | Instagram | Facebook | Twitter 
disclosure: some affiliate links used