Happy Monday! I hope you all had a great weekend! Ours went by super quickly, but we had a fun week filled with lots of family and pool time among other things.
This post contains affiliate links for your shopping convenience. Click here to read my full disclosure policy.
Home Projects & Updates
I promise I'm not planning to become a landscape and garden blog 😉 That's just what I've been working on a lot recently!
Monday last week I finally trimmed all the bushes in the front of our yard. And after all of your great advice on jobs I could hire the cute neighbor girls for, they helped pick up all the trimmings. It all looks so less chaotic now!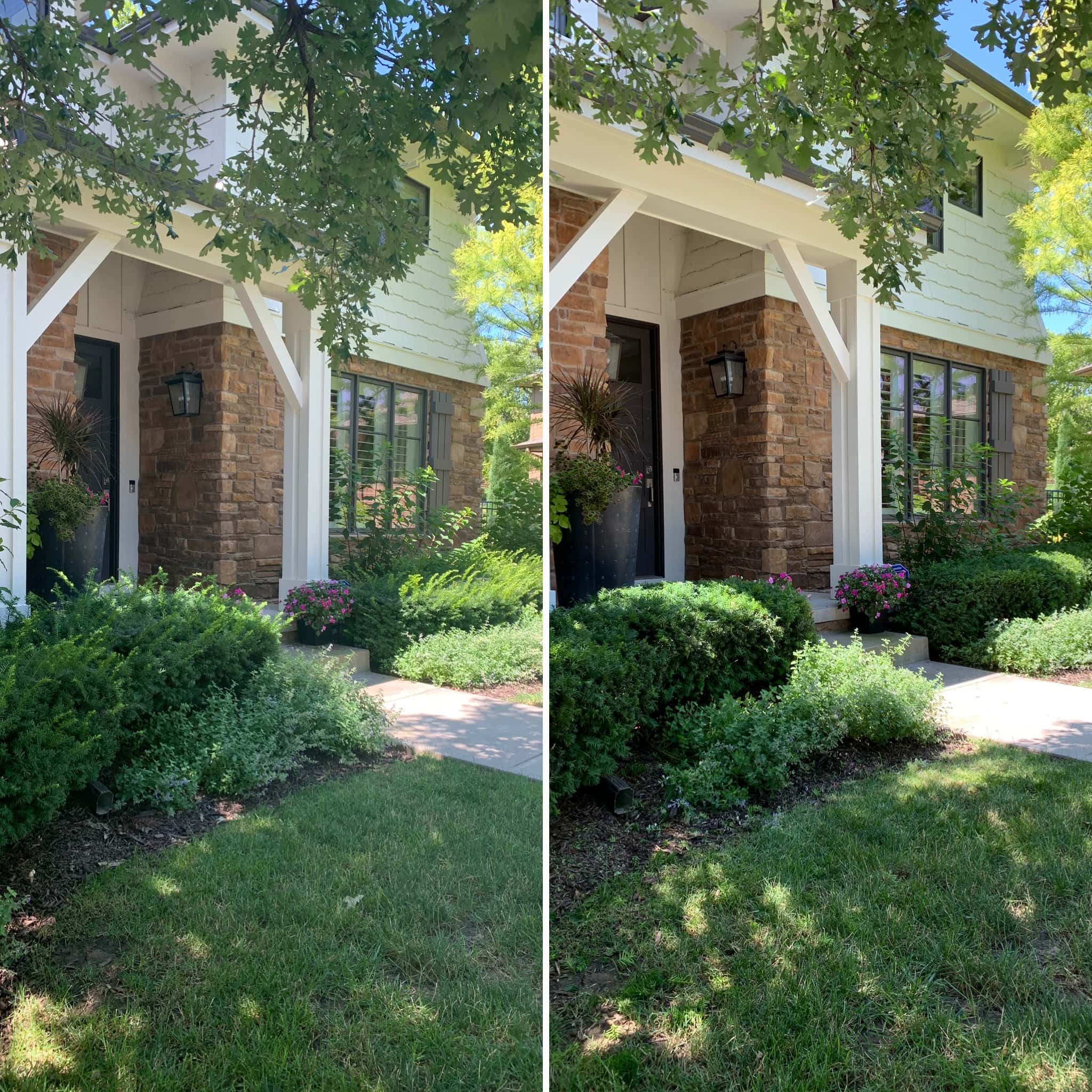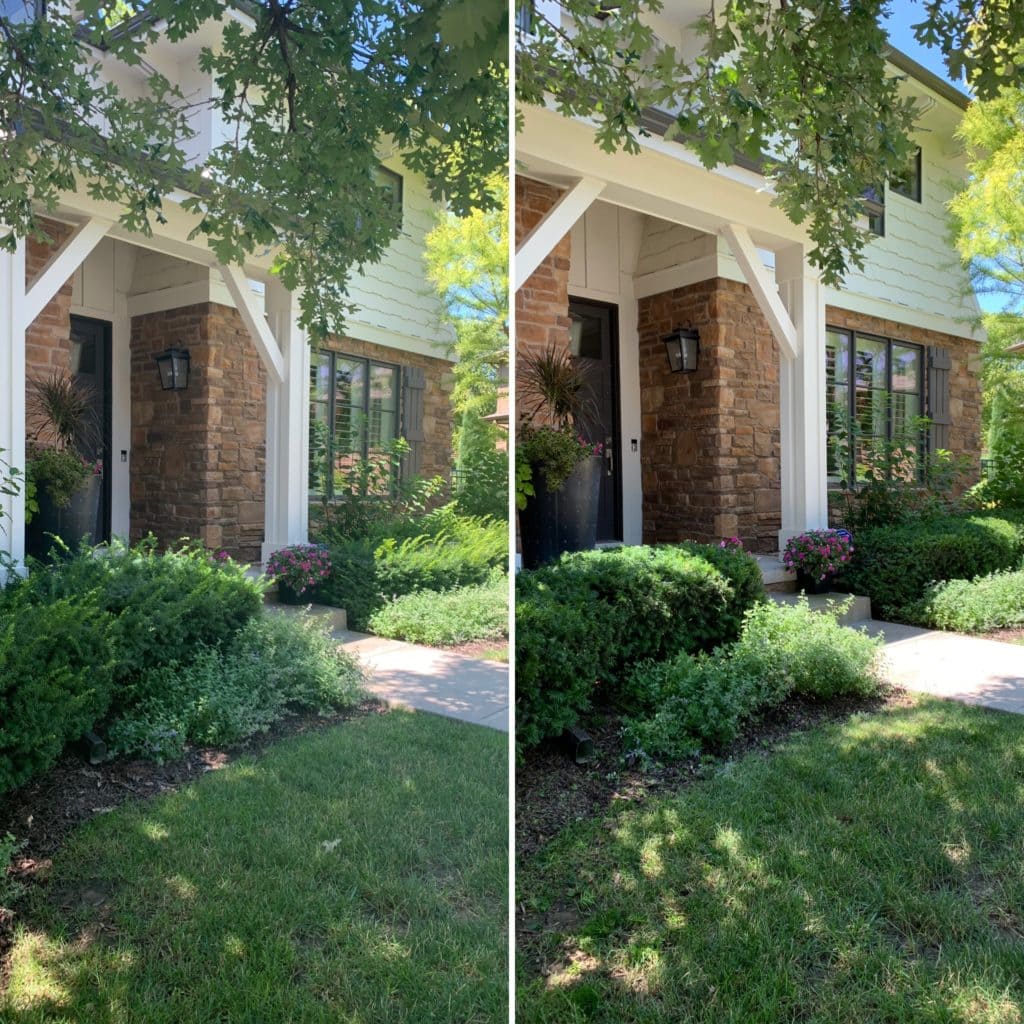 The white spindle nightstand arrived early last week and I got it assembled in time for our guests later in the week. I absolutely love it and think the quality is pretty hard to beat for the price! It looks so cute in our guest bedroom. I was worried it would be too creamy of a white, but here you can see it in our entryway next to our Simply White walls, and it's a great match. So, it's a warm white but definitely not too yellow!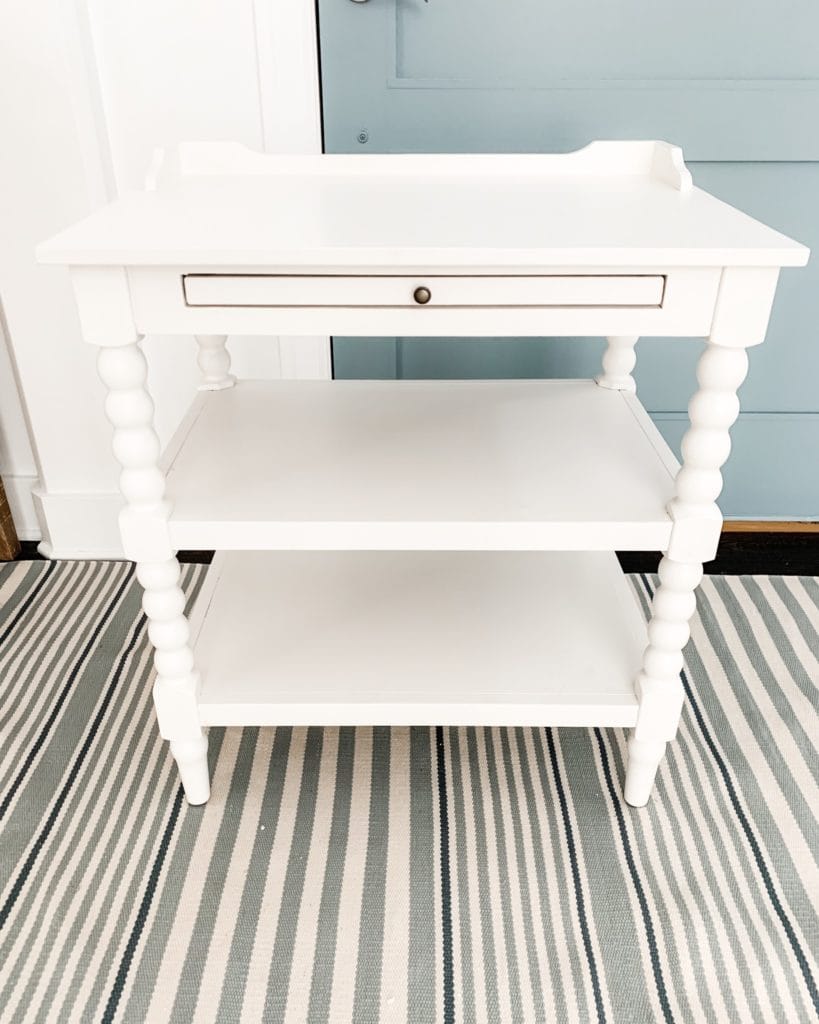 Late last week, we had a day in the 70's with overcast skies. It was the perfect day to get some planting done (if you're crazy like me and are still planting in late July).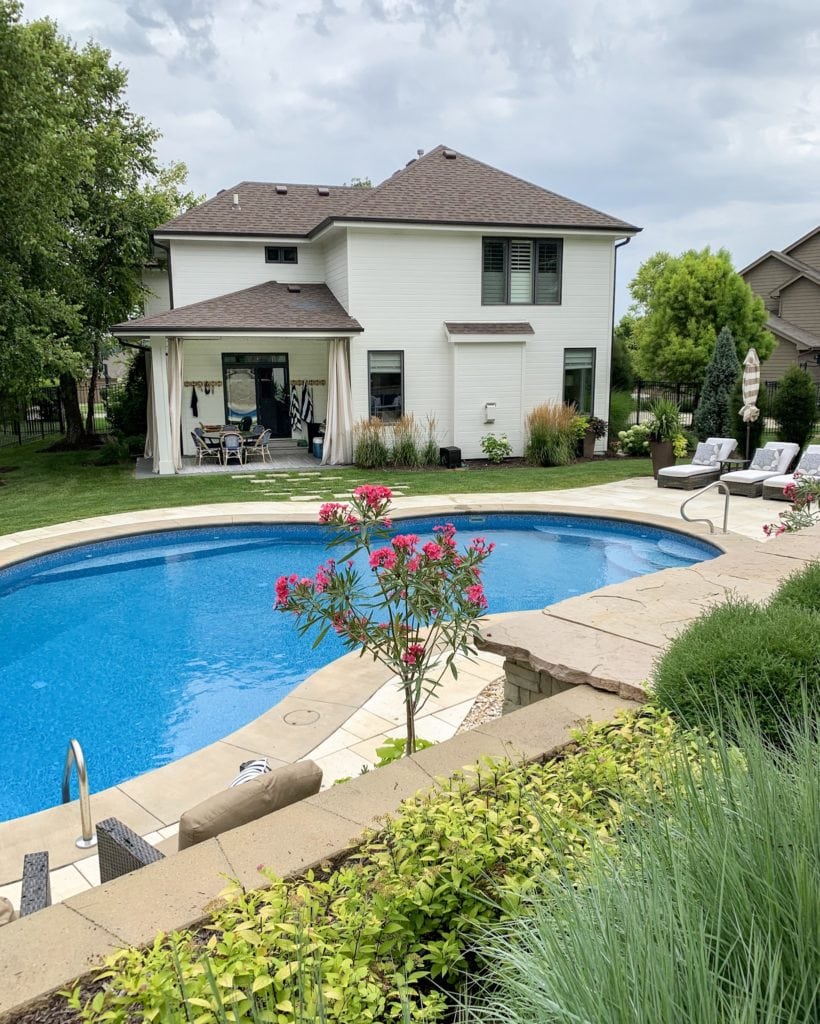 I had three planters completely die (other than the yuccas/palms/potato vines in them). I think the extreme heat just did them in despite my daily watering. So, I tried to find new annuals in town and was led on quite the chase around Omaha! I was shocked that I couldn't find petunias or many other colorful annuals anywhere. I took it to Instagram and you guys were so helpful in tracking some down for me! After two specialty nurseries, Lowe's, Home Depot and Walmart, I found some at the original Lowe's I started at after they got a new shipment. Maybe they hear my cries for help too 😉 So, my planters around the pool are going to look a bit pitiful for a few weeks until I can get them thriving again! Thankfully we have several others that weren't impacted and are still going strong!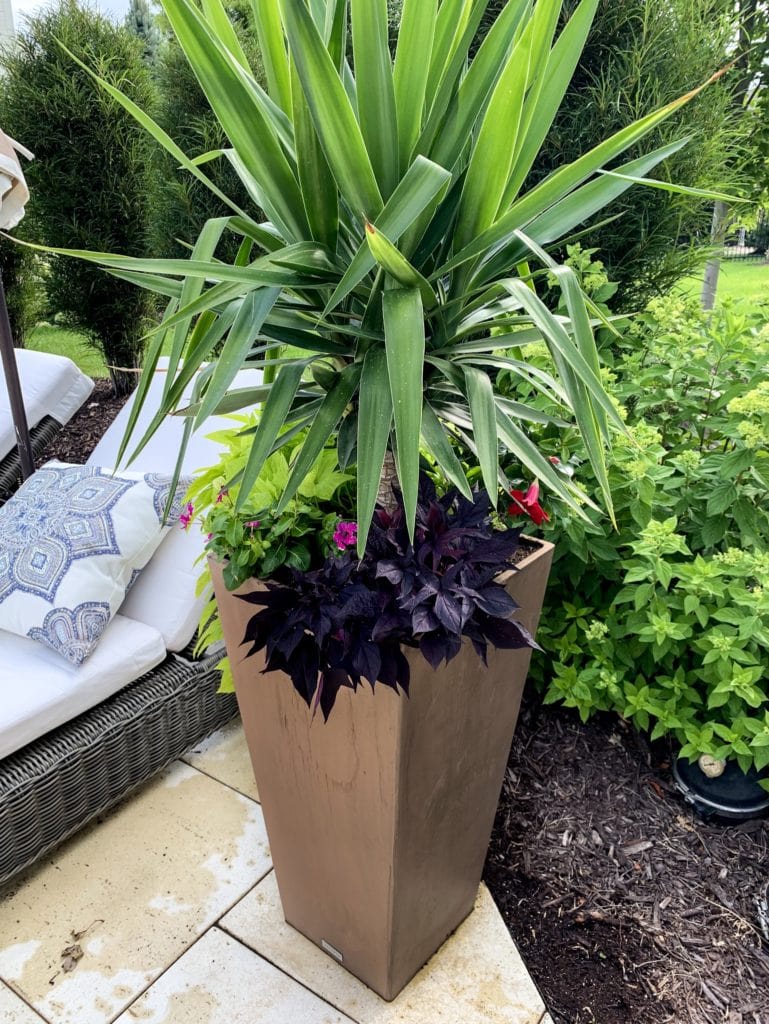 Planter | Chaise Lounge Chair | Throw Pillow
I ended up adding four more hydrangea bushes to our backyard. I planted two more Little Lime Hydrangeas in the same area where I had added two others earlier this year.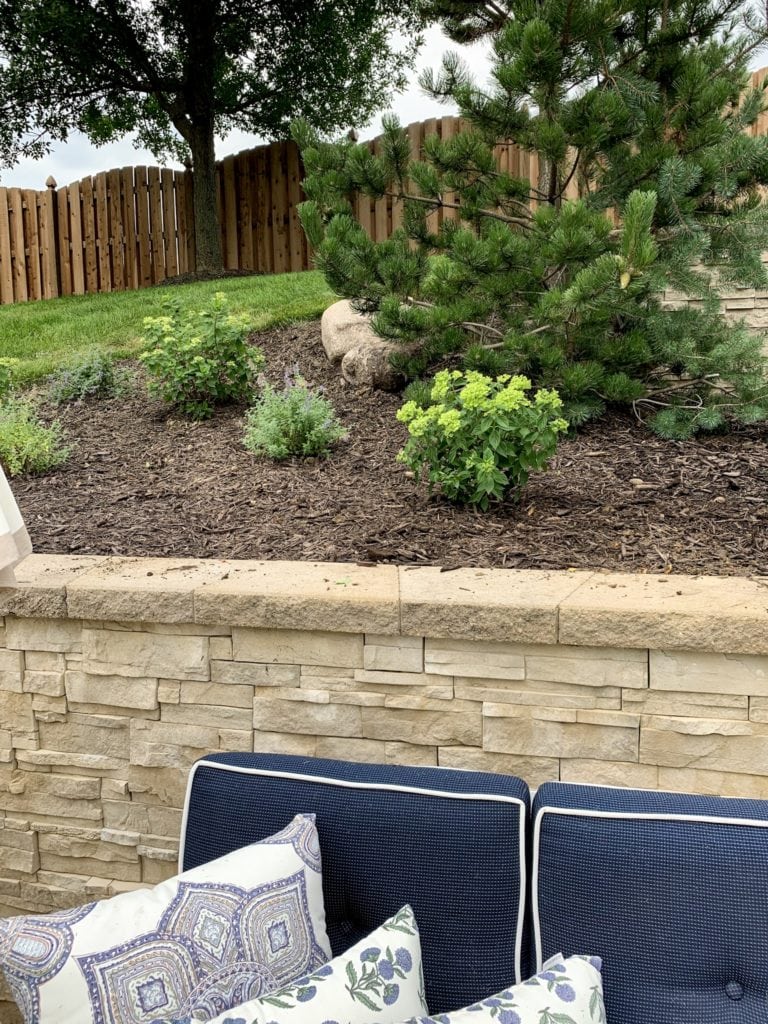 You can see here they are just above the sitting area on the pool deck. They're tiny now, but once they get to their full size (3-5 feet wide and tall) they're going to be so beautiful in late summer when they're blooming!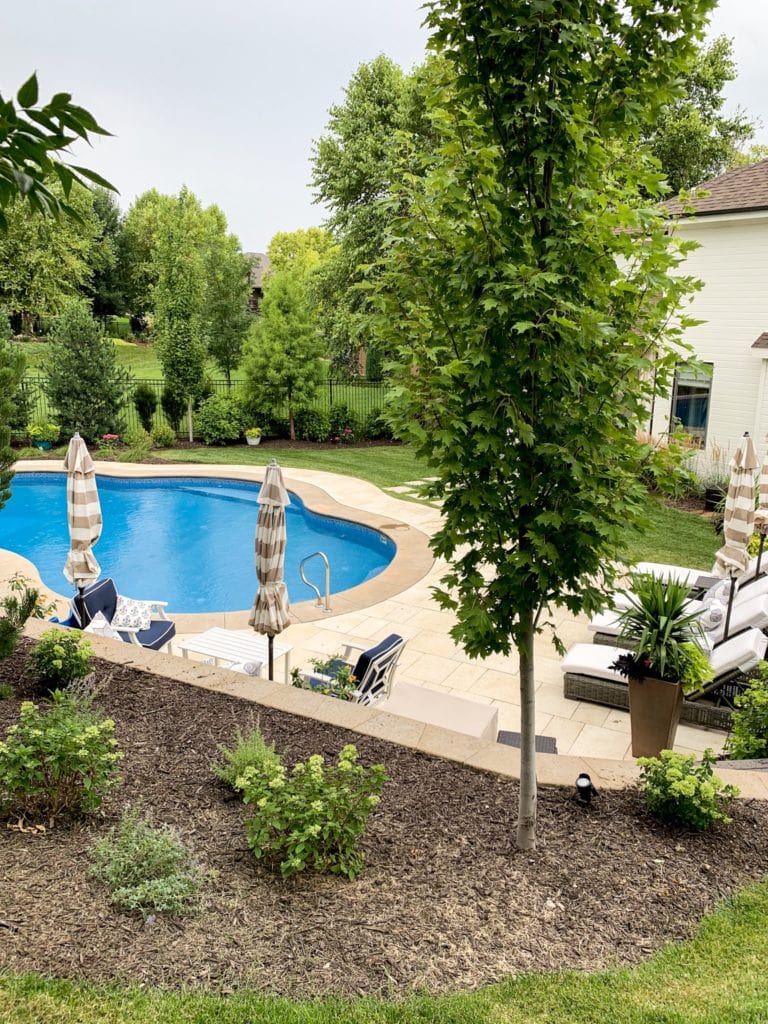 I then added two full-sized limelight hydrangeas to the yard. One went up along the fence line on the top of the hill by another one I've had for a few years, and the other went in this awkward little spot by our garage. If you look closely you can see the shrub behind the grasses. The hydrangea should get upwards of eight feet tall so it's going to look so beautiful in a year or two when it really takes off!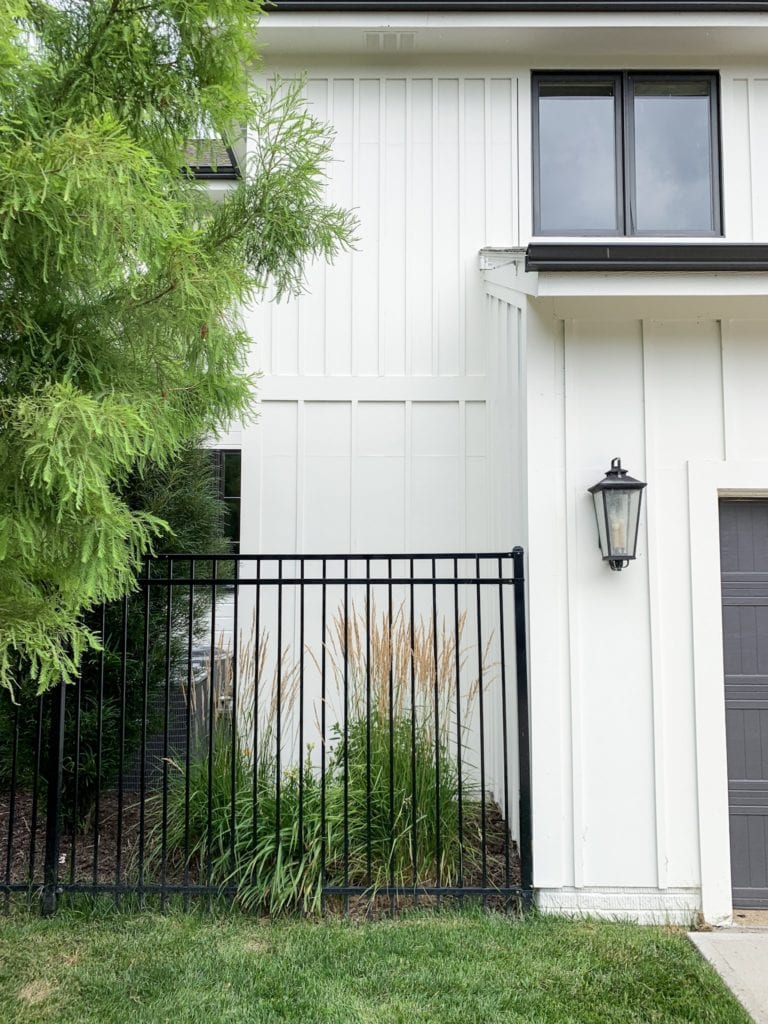 Around Town & For Fun
We had a few rare beautiful patio nights last week, so on Wednesday, after Kurtis got home from two days of travel, we headed to Dante. They by far make the best Aperol Spritzes in town and we love their patio and pizza!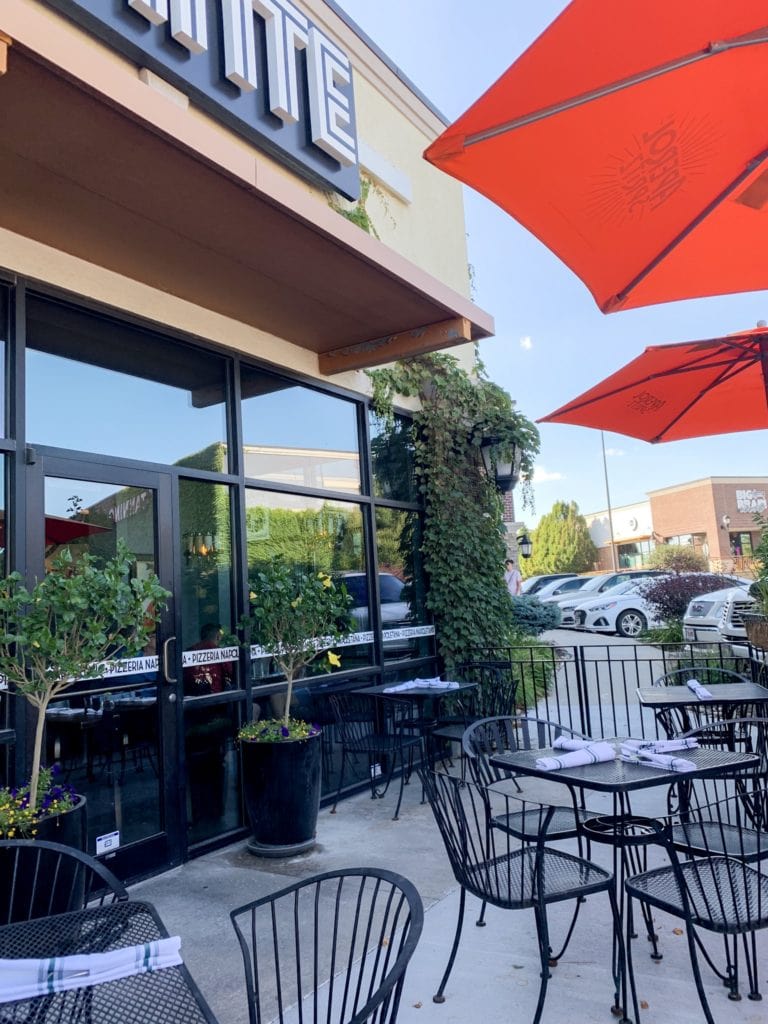 The cutest little inbox. Hawkeye sits in here frequently in the mornings while I'm working, but last week, he basically passed out (on top of my new block print pillow covers).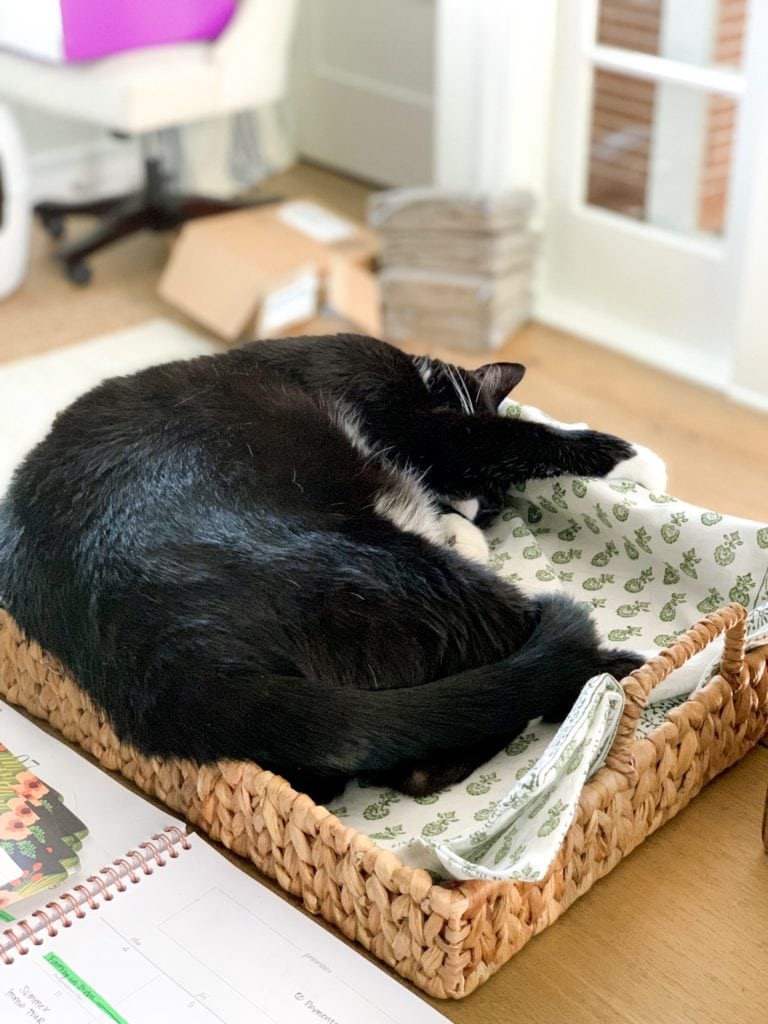 I ran into Pottery Barn for a few minutes last week. I fell in love with this coffee table. It reminds me a bit of ours but much prettier and cuter 😉 I love the unique dimensions, as well!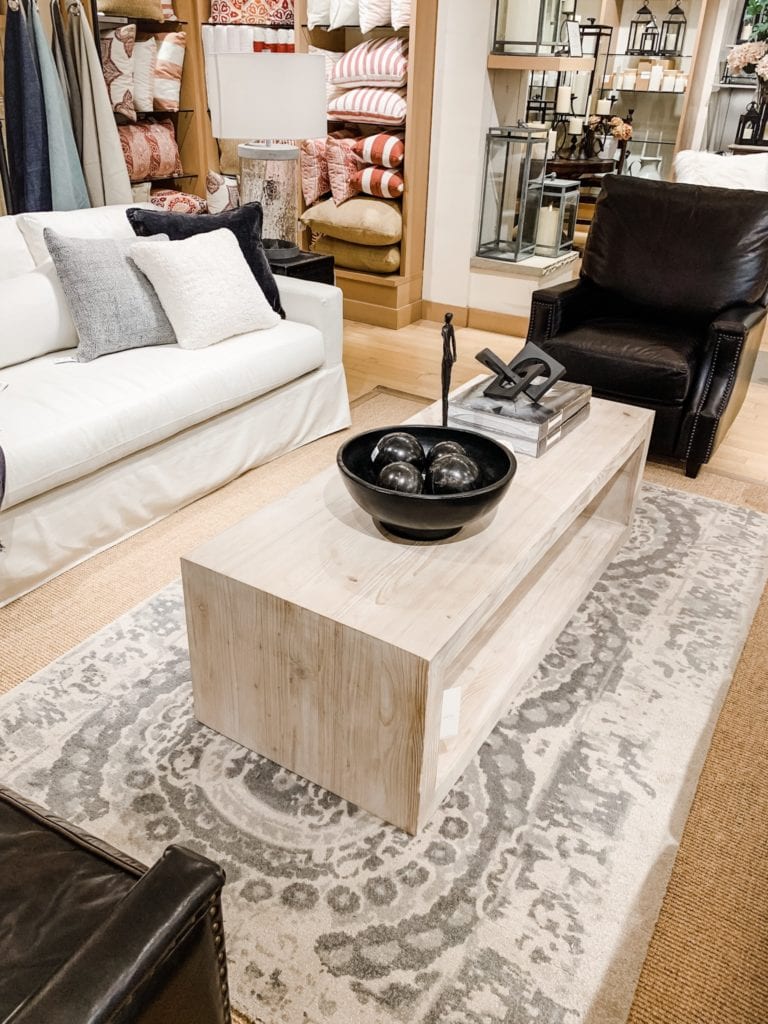 As crazy as it sounds, I've already started planning some holiday content. Last week, my side of the family booked a trip for December in lieu of getting together in Utah for Christmas. So, knowing I'll be gone for a week during one of the busiest parts of the year has me trying to be a bit prepared. I'm sure it will be a mad scramble near the end 😉 I'm not sure if it's just because I can't wrap my head around fall and winter yet, but I really loved the simplicity of this all white table setting with my favorite faux greenery that I saw while in Pottery Barn.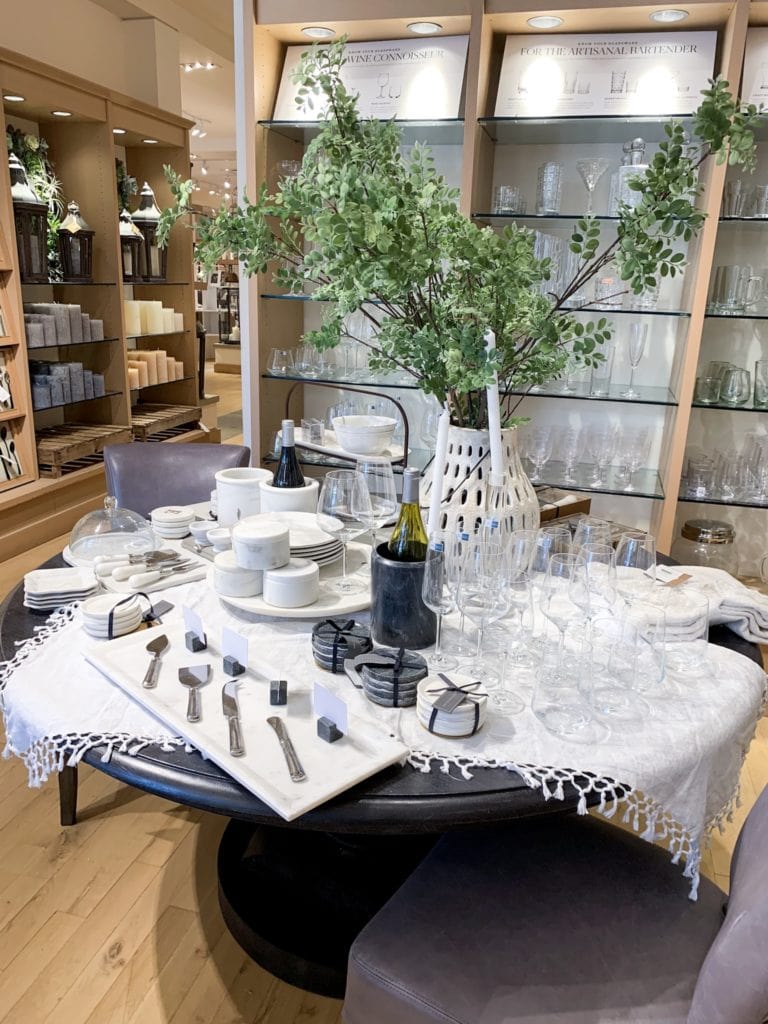 Kurtis' family all came into town late in the week and we had a pool party and birthday celebrations for Kurtis' middle sister. We got in quite a few games of water pong!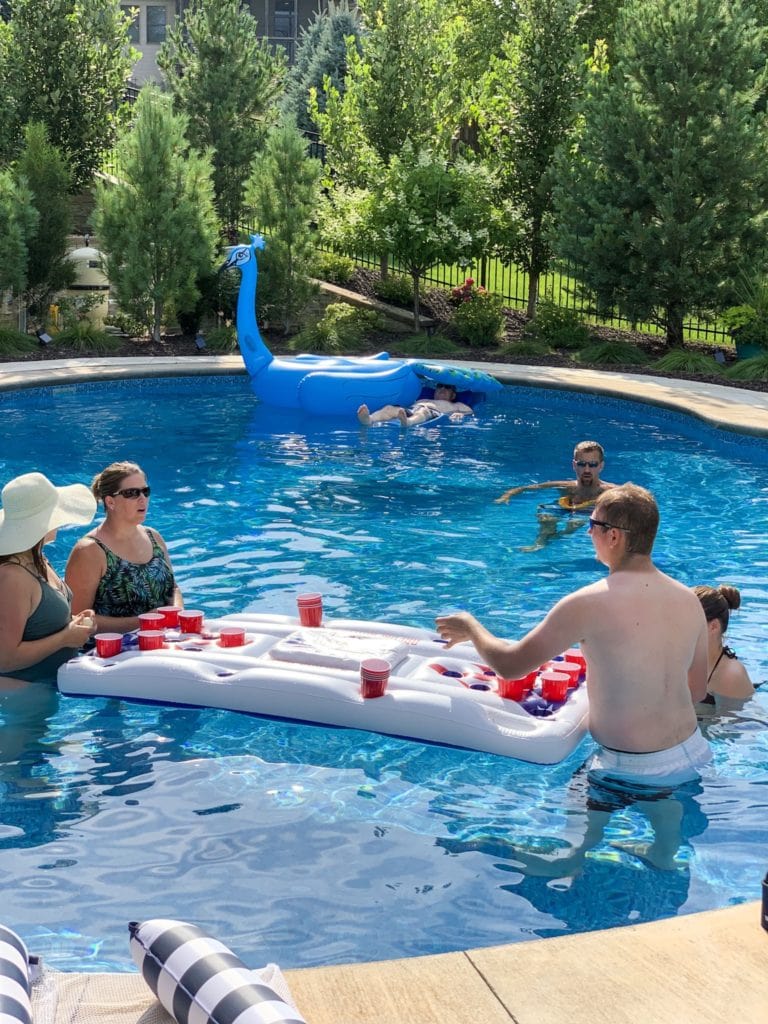 We call our niece's boyfriend the cat whisperer. Henley and Hawkeye, especially, get scared where there are a lot of people at our house. They come right up to him every time he's here and make instant best friends.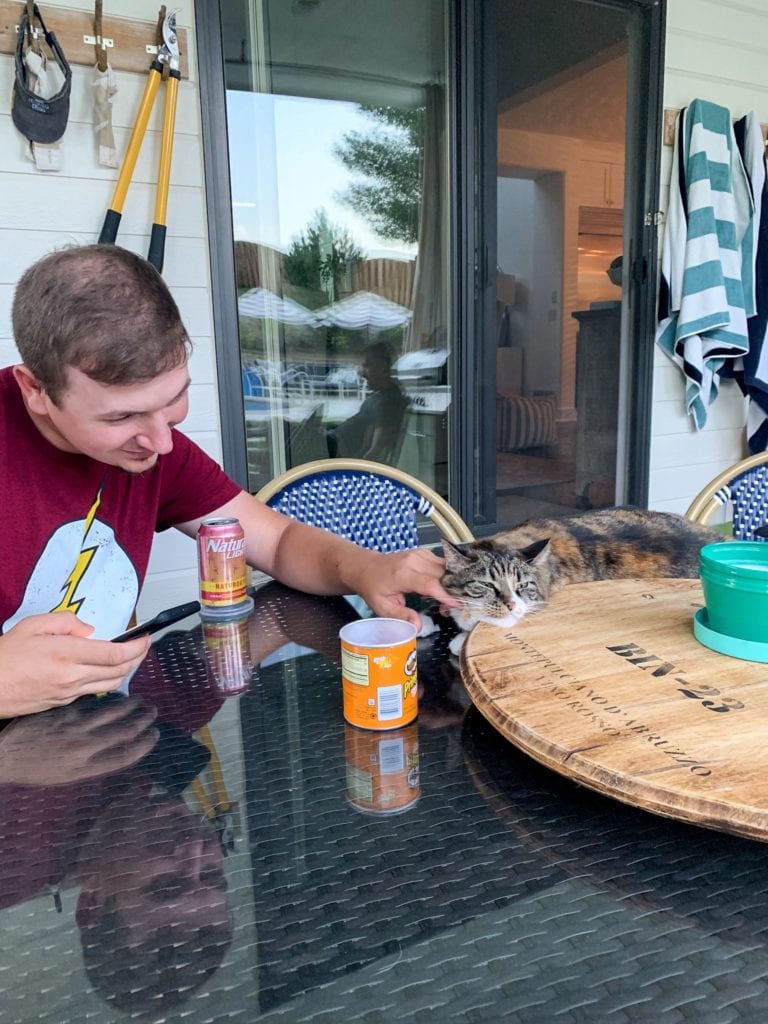 We took a group family photo with the drone. We should have thought about doing this before we all got wet hair and were out in 92 degree heat all day 😉 But it's always a fun way to capture the memories of the day!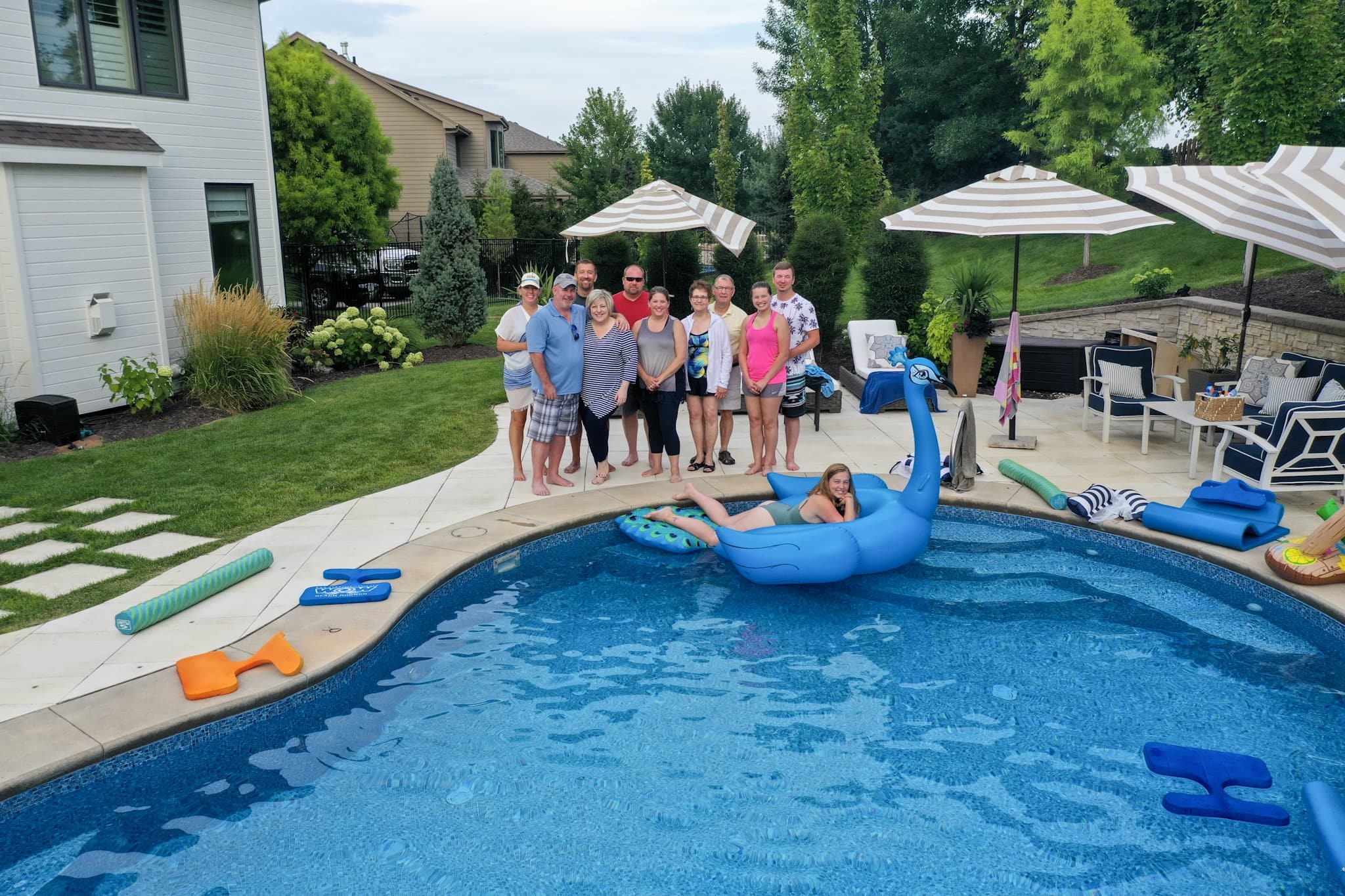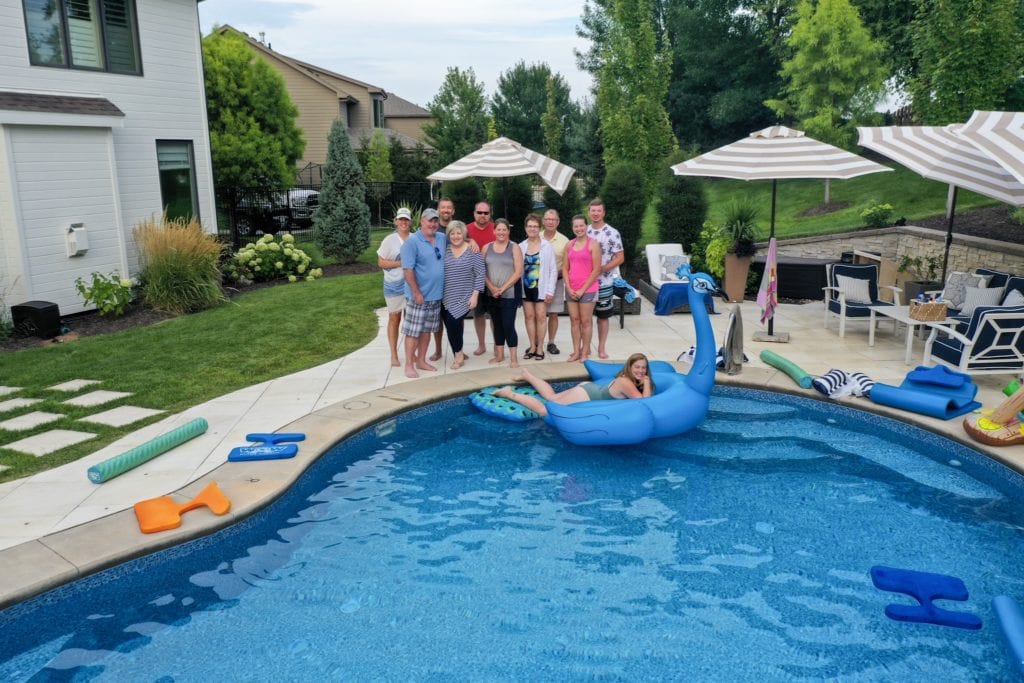 Sunday we headed to Pat & Janine's and got in a different kind of "pool time" before we had pizza and wings for lunch!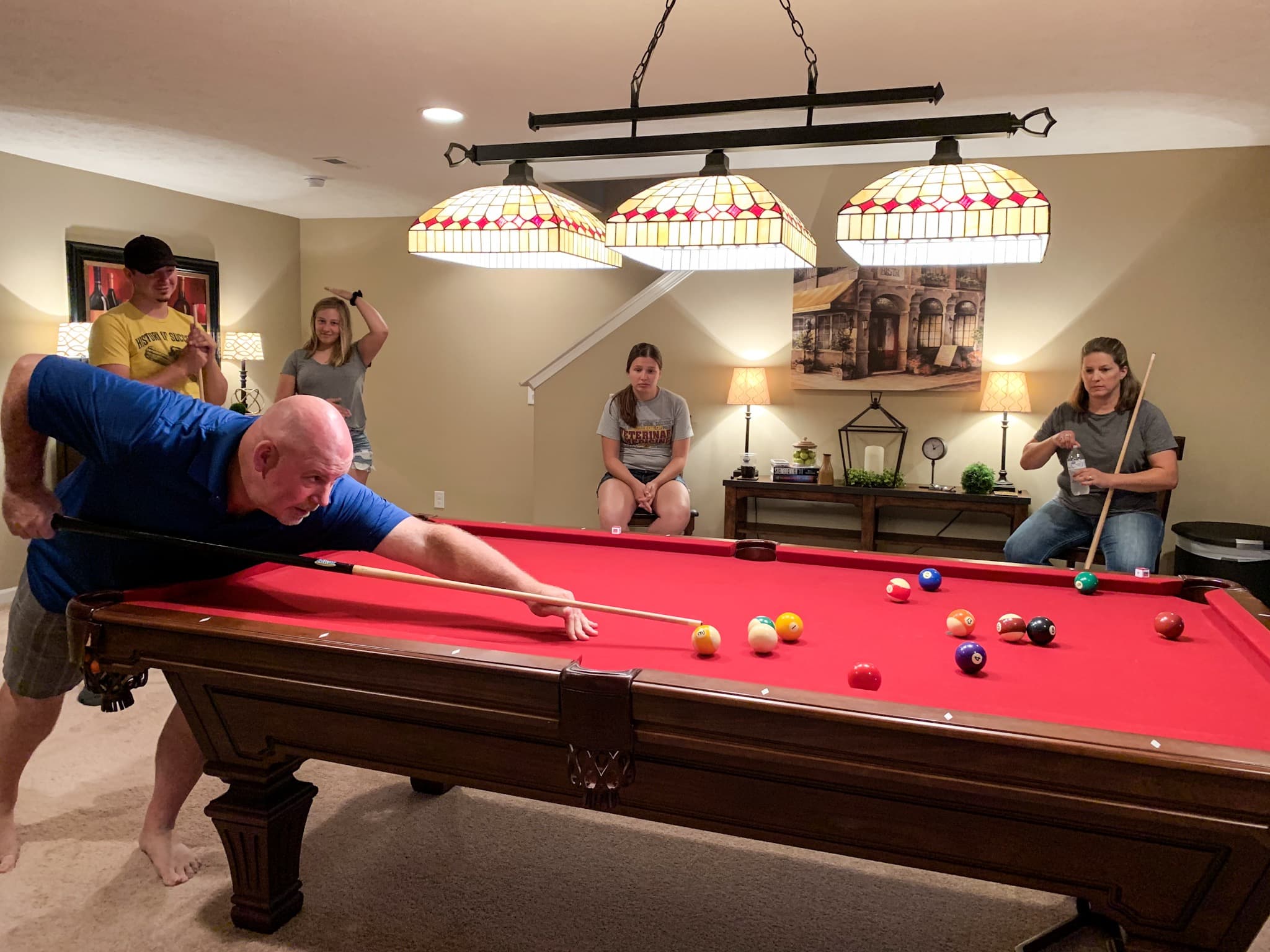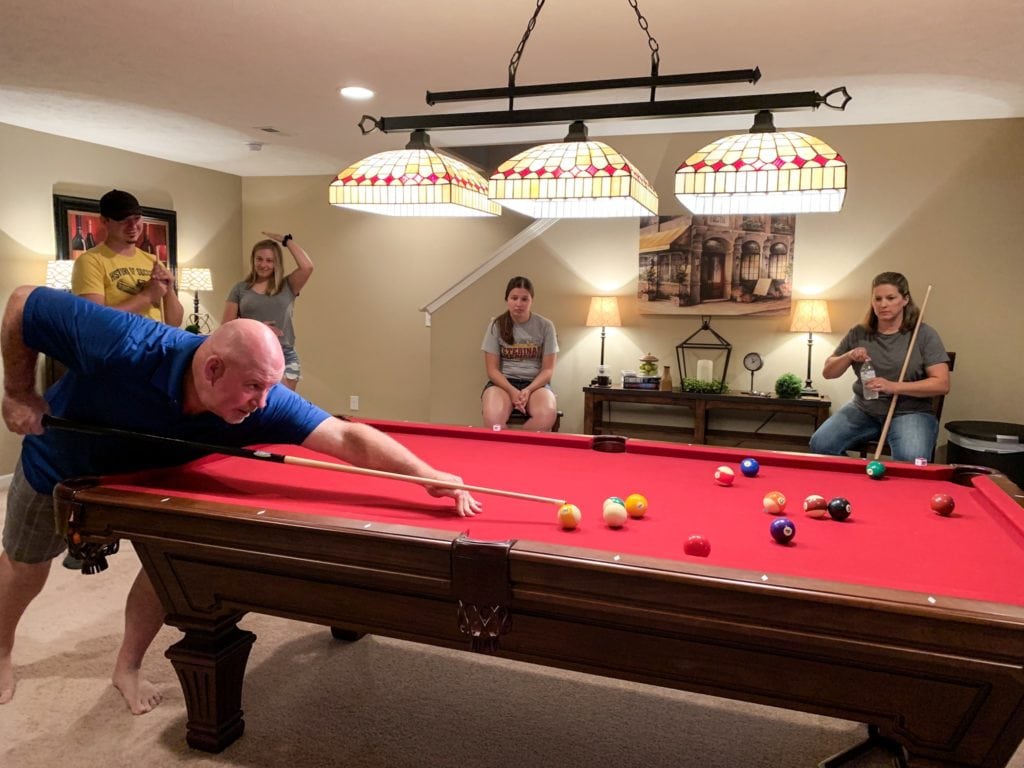 It was such a fun weekend! Kurtis and I came home and crashed (as we typically do after a weekend of hosting). When I woke up from my nap I found that Bailey had crashed too and must have been equally as exhausted 😉 I don't even know how she wedged herself in there!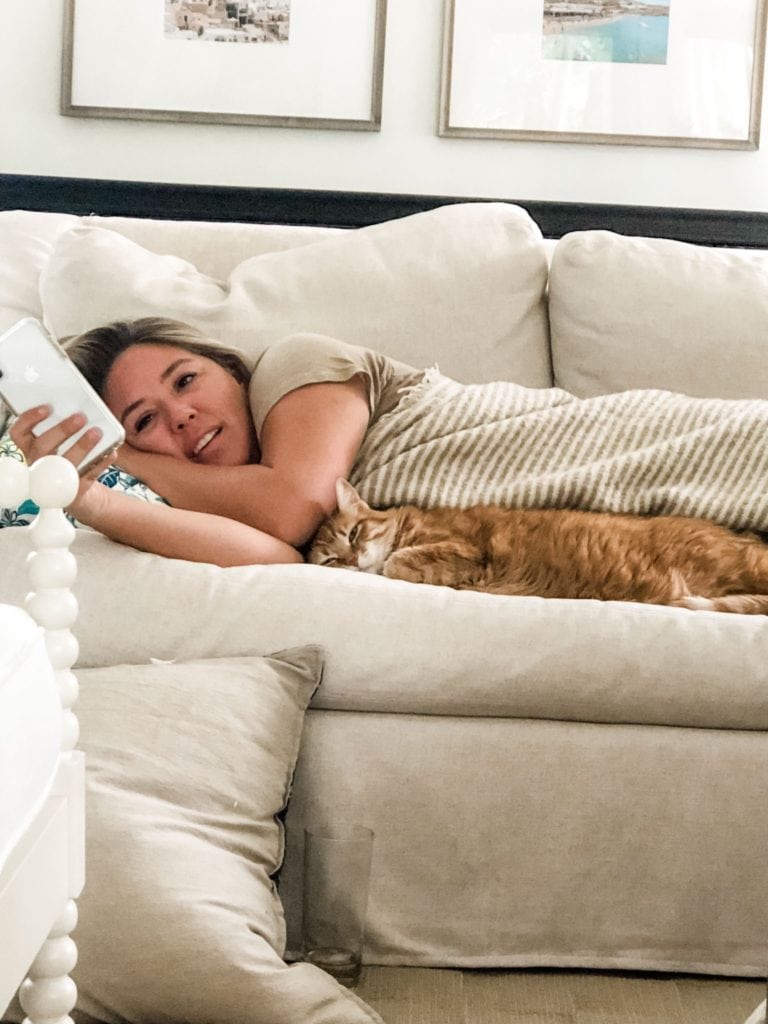 We had eaten so much during the weekend that we didn't even have dinner. We were still so full! I guess that's the sign of a good weekend!
And lastly, if you're local, mark your calendars for September 6th and 7th (and not just because the 6th is my birthday!). I'll be joining forces with a few other local ladies to sell some home decor accents, rugs, furniture, art, fabric and more! I'll share more details soon, but there's going to be a lot of great, gently used designer pieces!
Recent Buys & Sales
Following are some of the sales from the weekend that are still going strong!
I hope you all have a great week!
If you would like to follow along on more of my home decor, DIY, lifestyle, travel and other posts, I'd love to have you follow me on any of the following:
Pinterest | Instagram | Facebook | Twitter 
disclosure: some affiliate links used