Happy Monday! I hope you all had a wonderful Fourth of July holiday week and weekend!
Home Projects & Updates
This post contains affiliate links for your shopping convenience. Click here to read my full disclosure policy.
Kurtis took the whole week off last week, so we were able to crank out some small projects on our to-do list before my family all came into town on Wednesday. Most of it was little crap that had been hanging over us for some time and it feels great to just get it done.
After our kitchen renovation last summer, we had this thin area on the back side of our house that needed to be re-painted after our radon mitigation pipe was moved for the pantry window. Because of our landscaping, most people probably never noticed it but it drove us nuts. I had to get up pretty high on a ladder but it was a pretty easy job and we're glad it's done!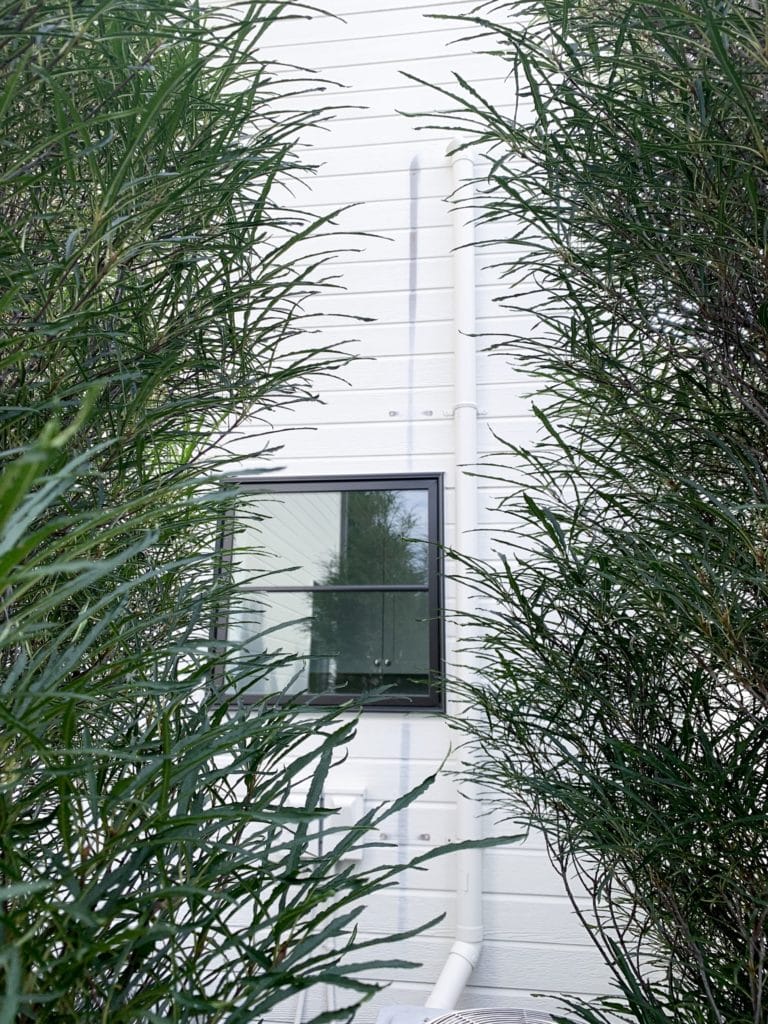 That same morning, our new bald cypress was delivered and planted. It's got a ways to go to match the other one on the other side of our driveway, but I'm glad we finally got another one!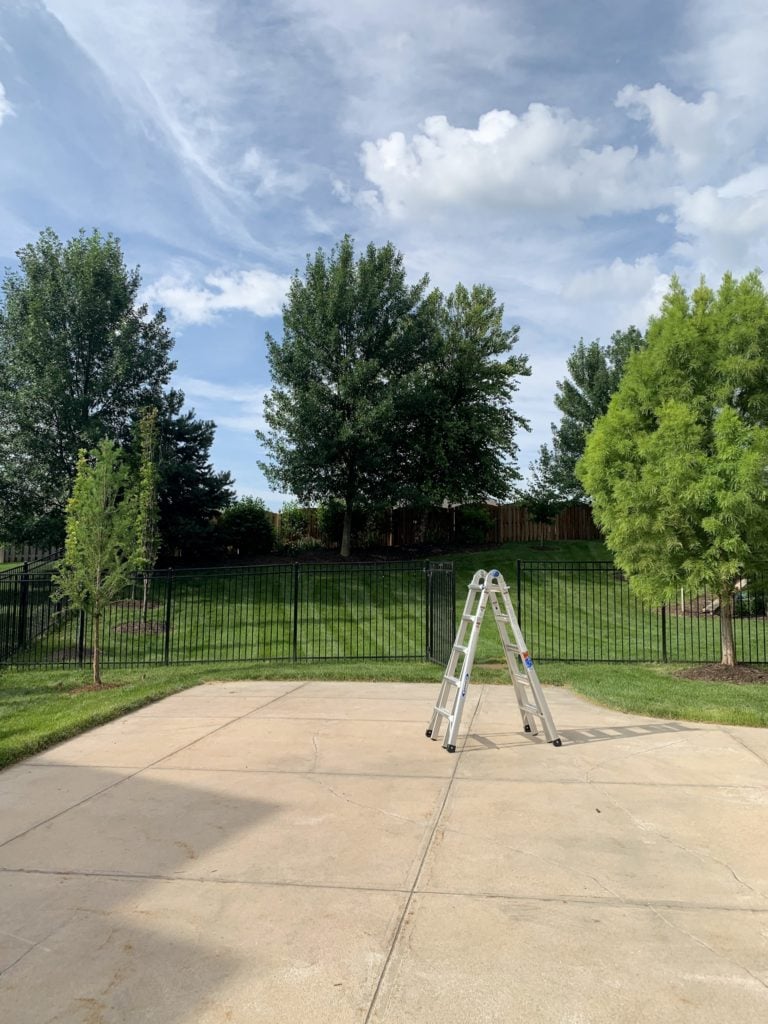 I did a little summer decorating refresh and I'm hoping to take some photos soon to share with you. You know, before summer is already over 😉 I'm definitely in summer mode around here, and the decorating has been a bit slow! I got this old flag (with 48 stars!) from Kurtis' grandma's home last summer during her estate sale and I love the sentimental value it holds, as well as the patriotic aspect it's been adding to our hallway. I also have my grandpa's flag (on my dad's side), but it's folded since he served and I'm hoping to find the perfect frame for it soon. I'll likely leave both out for the full moth of July every year, as well as other times as appropriate!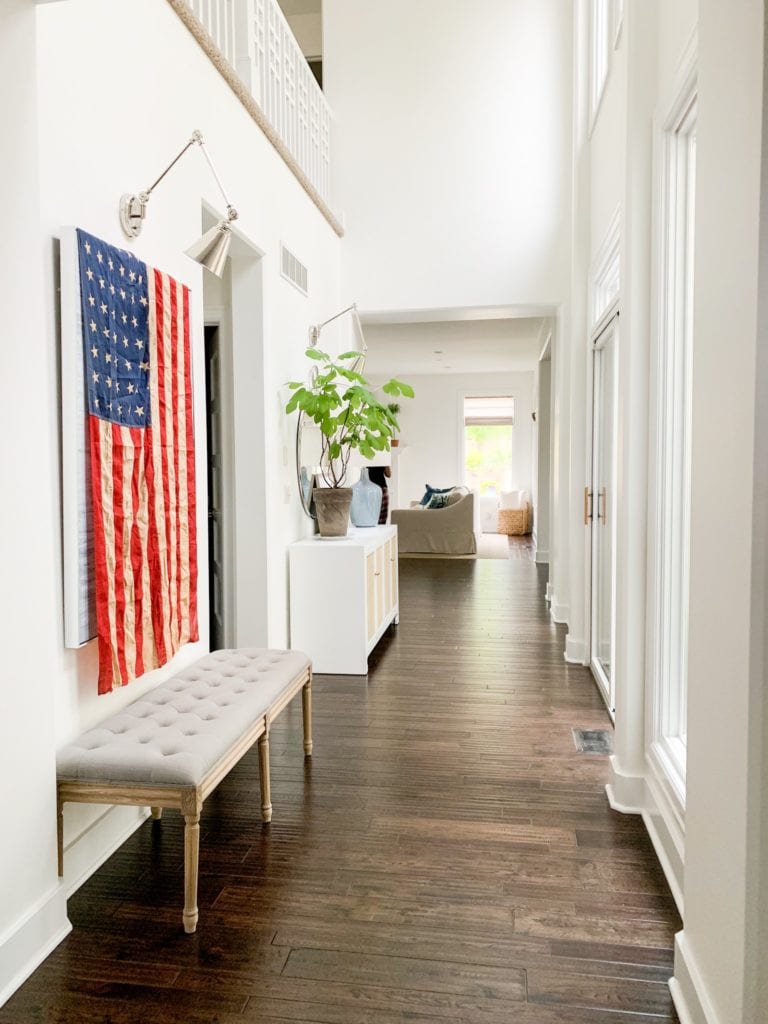 Bench | Console Table | Lamp | Mirror (Similar) | Swing Arm Sconce | Lemon Art | Frame
My Annabelle hydrangeas are blooming like crazy and make me so happy every time we pull in the driveway!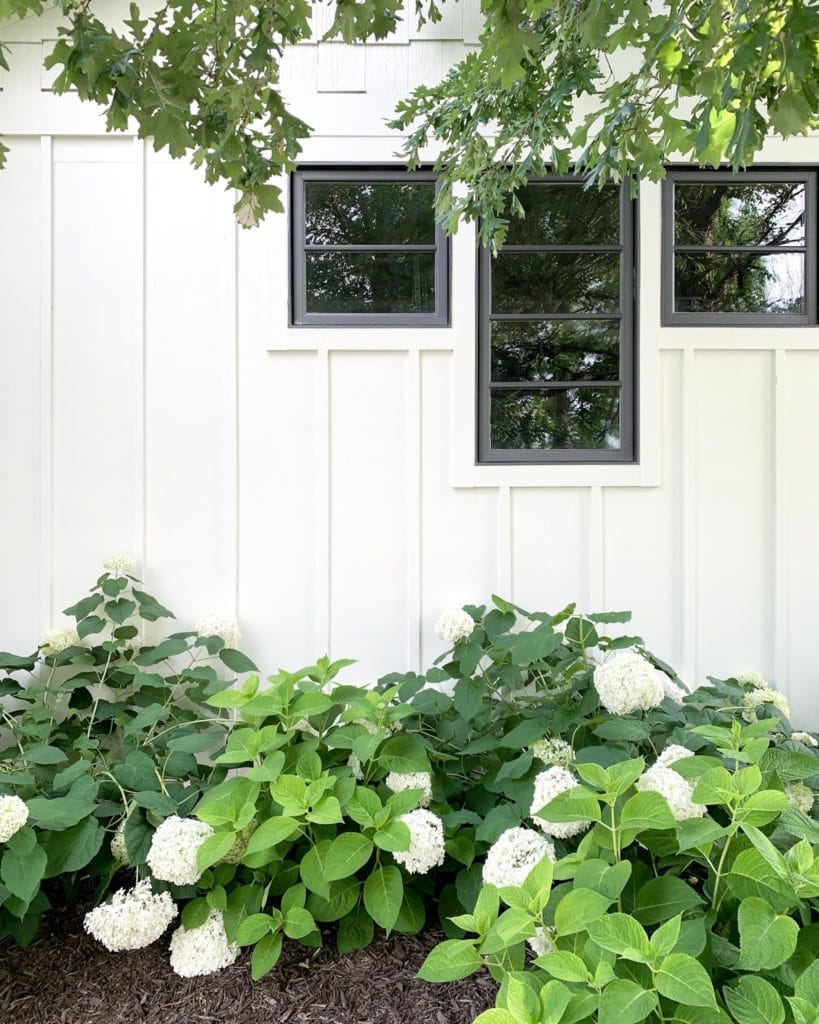 I ended up adding four more hydrangea plants to our backyard last week, as well. The local nursery was offering buy three, get one free so you know I had to take advantage of that! I got two more of the Summer Crush (pink) ones I mentioned last week, as well as two Incrediball Hydrangeas (the big white ones you see in our backyard) since those do so well in the sun!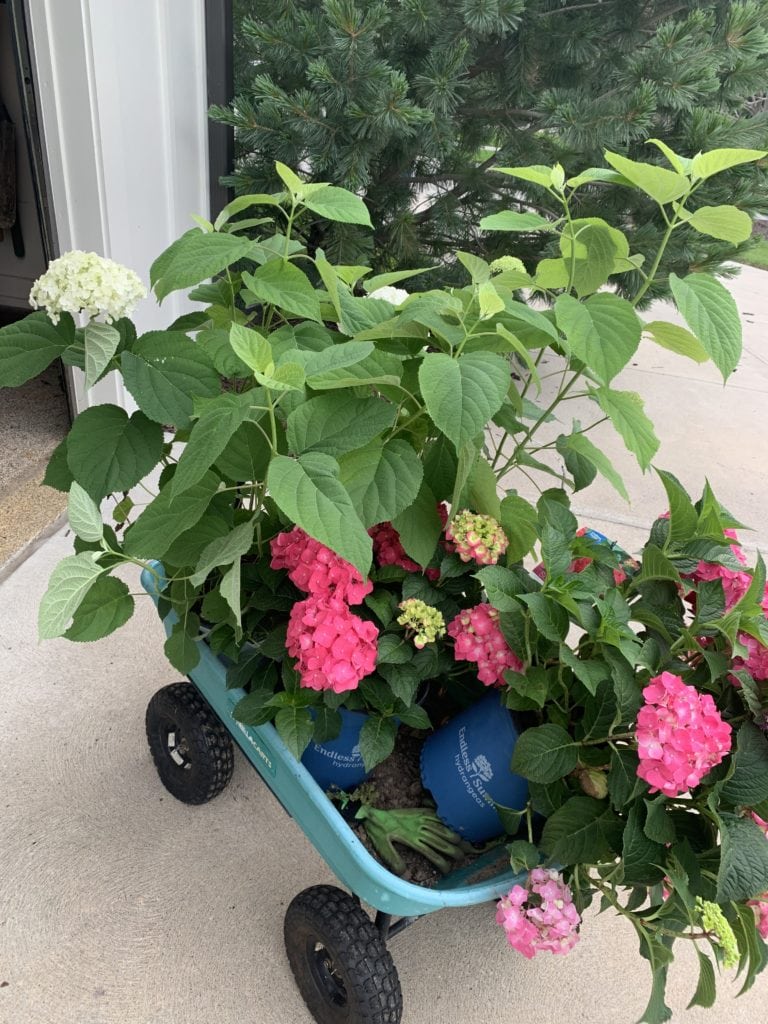 Around Town & For Fun
My family from Utah and Colorado flew into town Wednesday afternoon. We tried to fit in as much pool time and visitors as possible while they were here! I was terrible about taking pictures the entire weekend. It was so great to unplug and unwind for a few days!
On the 4th, my mom's two sisters that live in Kansas City drove up with my uncle, cousin, and his girlfriend. It was great to see all of them and hang out at the pool for a few hours! Our water pong table is always a hit with large groups!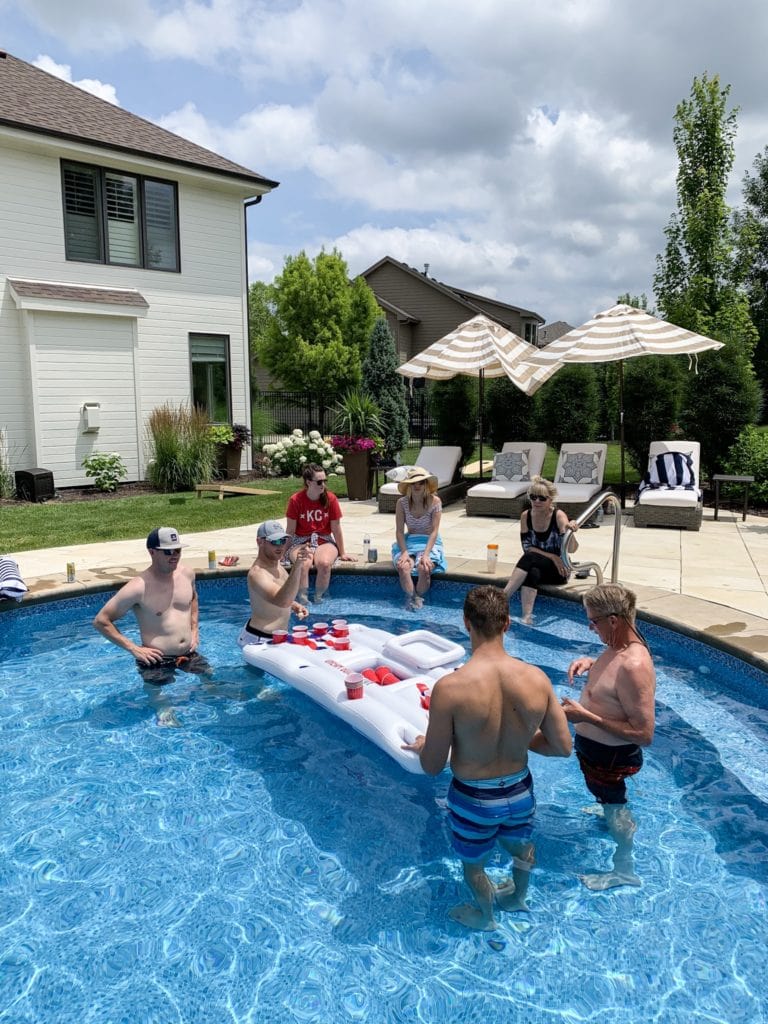 Water Pong Table | Chaise Lounge Chairs | Medallion Pillows | Planter | Umbrellas
That night, my brother insisted on actual fireworks. So he and my mom headed out to get "a few" for our own personal show. I think they all just can't believe that basically everything is legal in Omaha (since they all come from dry mountain states) and had a bit too much fun. Here's my 64 year old mom shooting a Roman candle. She and my brother might be equally as big of pyros, as it turns out.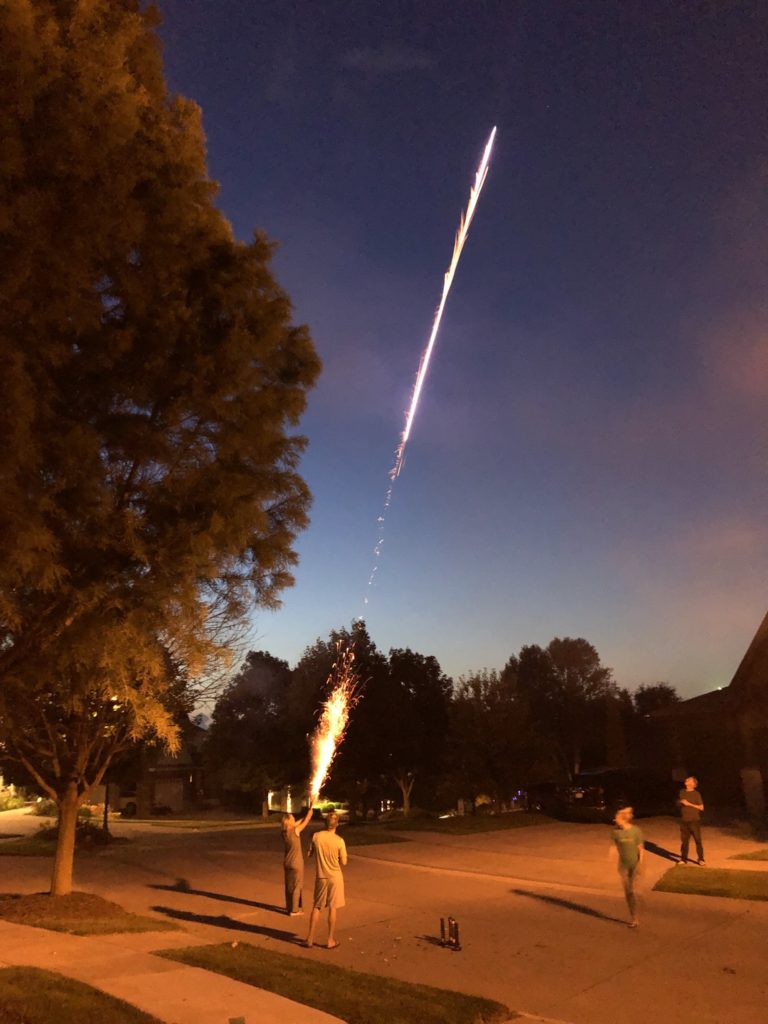 Admittedly, there is something that re-ignites your childhood spirit when around fireworks. I don't think we've actually bought fireworks in our nearly 14 years of marriage (there really isn't a need to in Omaha). But it was fun to watch the show, light sparklers, and enjoy a summer night with family. The 4th of July really can be such a magical and nostalgic day! I think my family was also blown away by the volume of fireworks going off all around us. It's legit insane!
On the 5th, we had another pool party planned with some close family friends. Kurtis and my dad had a little too much fun with the cute Tiki bar float our little buddy Edison brought us as a gift.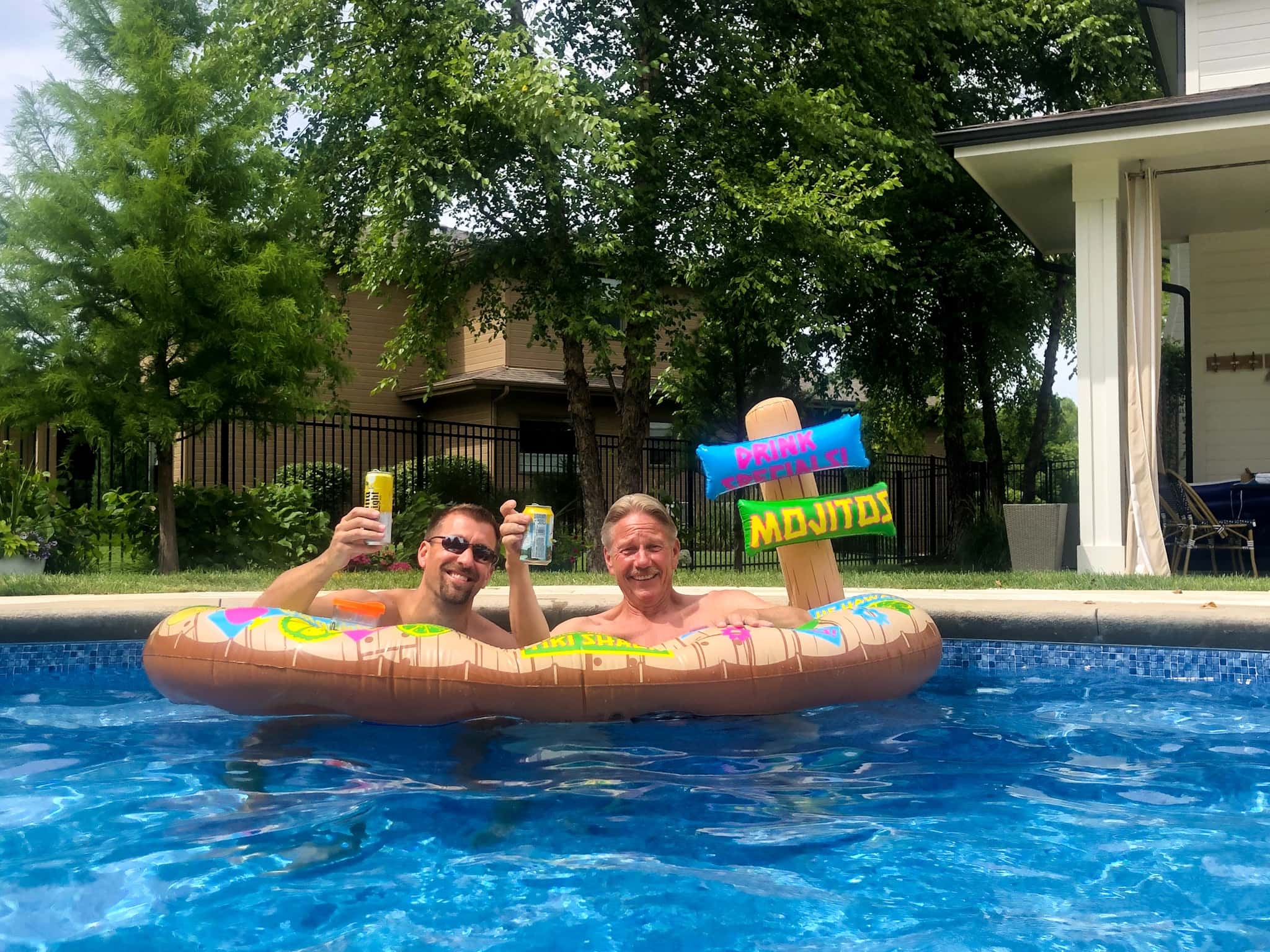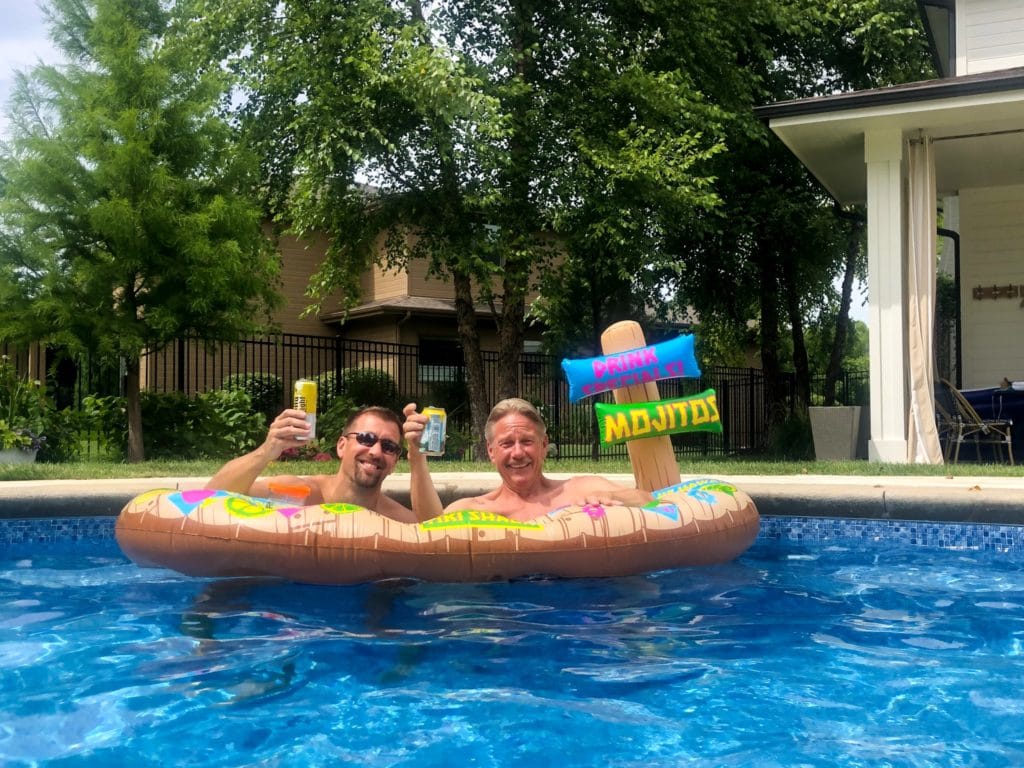 My brother and sister-in-law had to catch a Saturday afternoon flight back home, so we had lunch at Lazlo's before they had to leave.
Saturday afternoon, we headed to Cabela's (per my dad's request) and then to Alamo Drafthouse, which is a movie theater that serves food and drinks. We saw "Yesterday" even with the mixed reviews we had heard and we all really liked it. We all thought it was cute and different and fun, so it's worth the watch! I'm pretty sure it's the first movie I've seen in a theater in well over a year!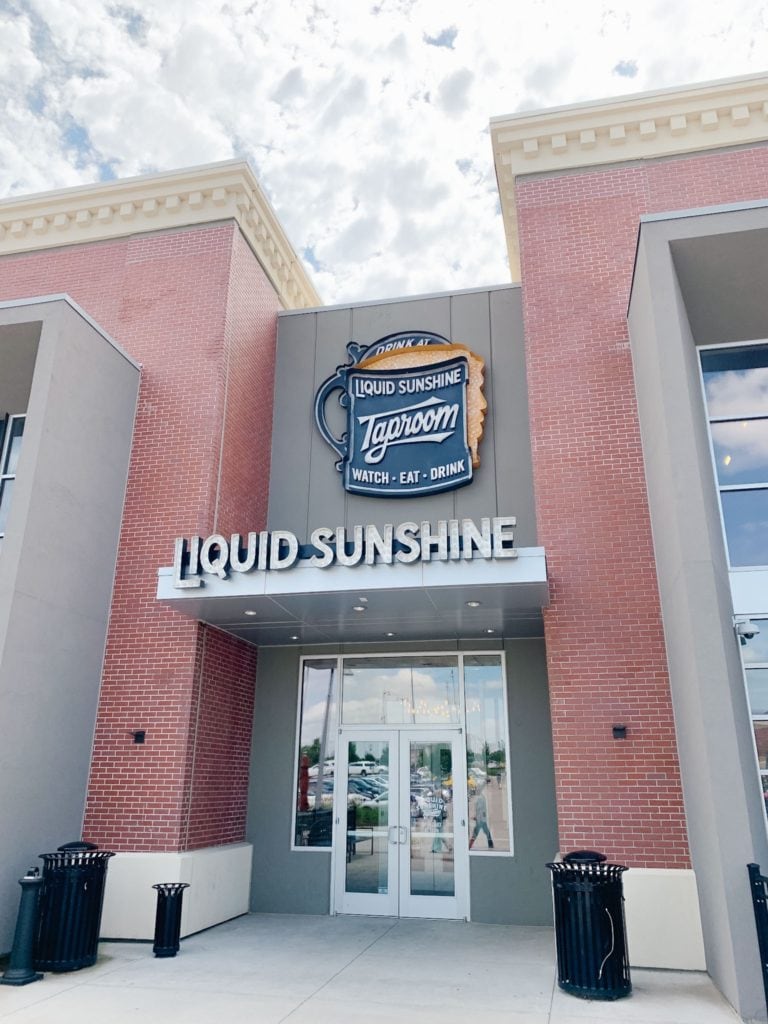 Sunday we had brunch at Pitch before doing a little shopping at Village Pointe. My waffles were amazing! Our waitress said she thought the kitchen got a little bored because usually it doesn't have the various fruit on it. Everyone around us asked what I ordered because it was so pretty (and delicious)!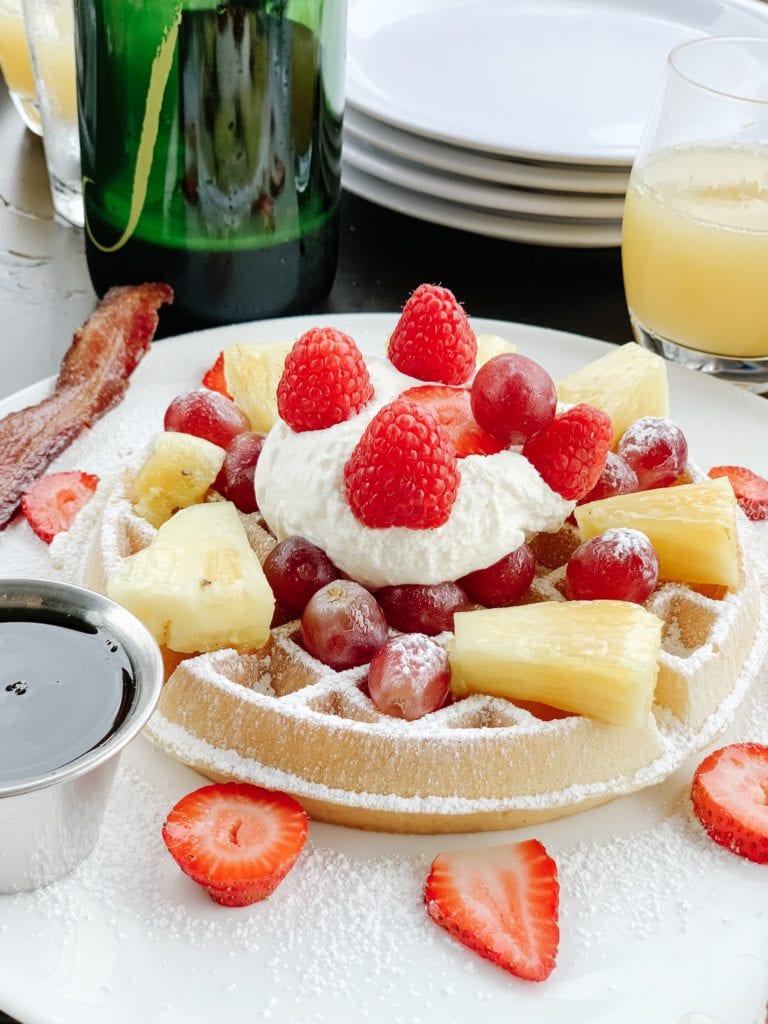 My parents flew home last night, so Kurtis and I grilled brats and made a caprese salad and basically just hung out with the cats. I think they were ready for some one-on-one time with us after so many people being here the past nine days!
I was sad to see the holiday weekend come to an end, but I'm also ready to get back into a routine!
Recent Buys & Sales
In case you haven't heard from a million other people lately, the Nordstrom Anniversary Sale (early access for cardholders) starts Friday and Amazon Prime Day starts next Monday. So essentially it's Christmas in July as every other retailer tries to compete with both of those sales. Here are the other sales that have carried over (or improved) from the holiday weekend:
I hope you all have a great week!
If you would like to follow along on more of my home decor, DIY, lifestyle, travel and other posts, I'd love to have you follow me on any of the following:
Pinterest | Instagram | Facebook | Twitter 
disclosure: some affiliate links used