Happy July 1st! I'm always a huge fan of holiday weeks. Kurtis is actually taking today though Wednesday off since his office is closed Thursday and Friday. My family is all coming into town later this week and we're looking forward to the extra time with family and friends!
For the next two days, we're going to be cranking out random things on our to-do list (clean the garage, hang the hallway sconce lights, make a Costco run). It will be great to get all of it finally off our list!
This post contains affiliate links for your shopping convenience. Click here to read my full disclosure policy.
Home Projects & Updates
I spent a lot of time working in the yard again last week. Which was probably a horrible idea since it was crazy hot and humid and likely not the best time to be planting 😉 But, I'm really happy with the updates. Now I'll just be spending this week watering non-stop so nothing dies!
My oldeander are blooming like crazy and they might be my favorite flower in our yard right now!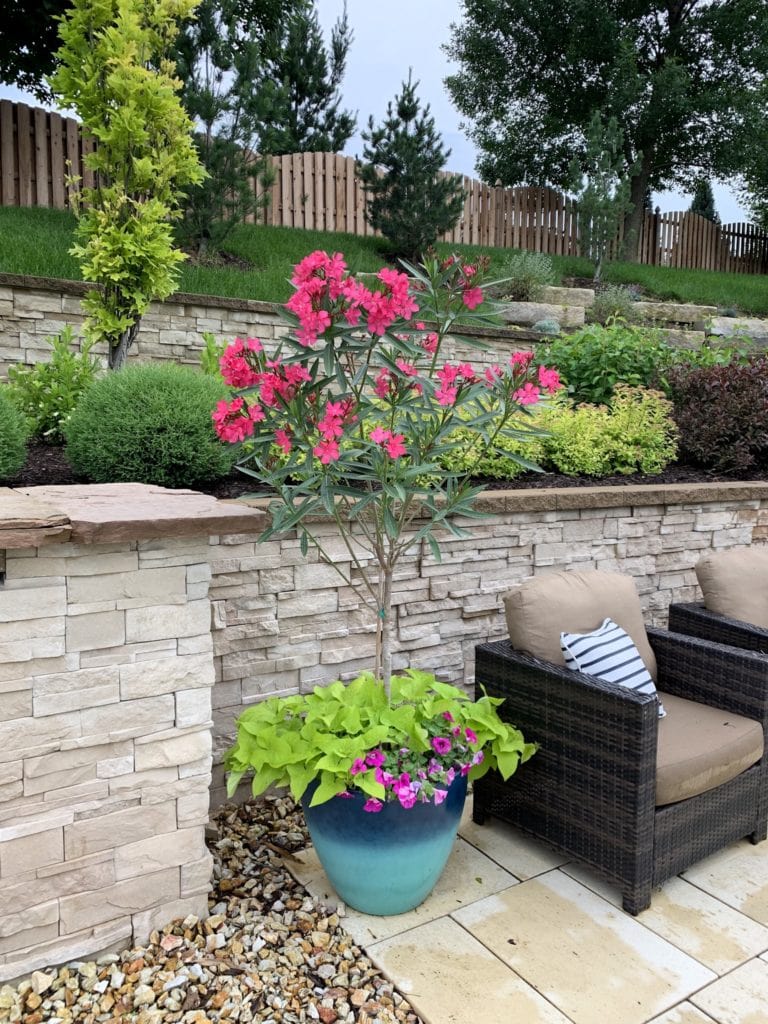 I added a few of these bold pink Summer Crush hydrangeas along our fence line. We were needing some color in that spot, and I'm excited to see these get bigger down the road!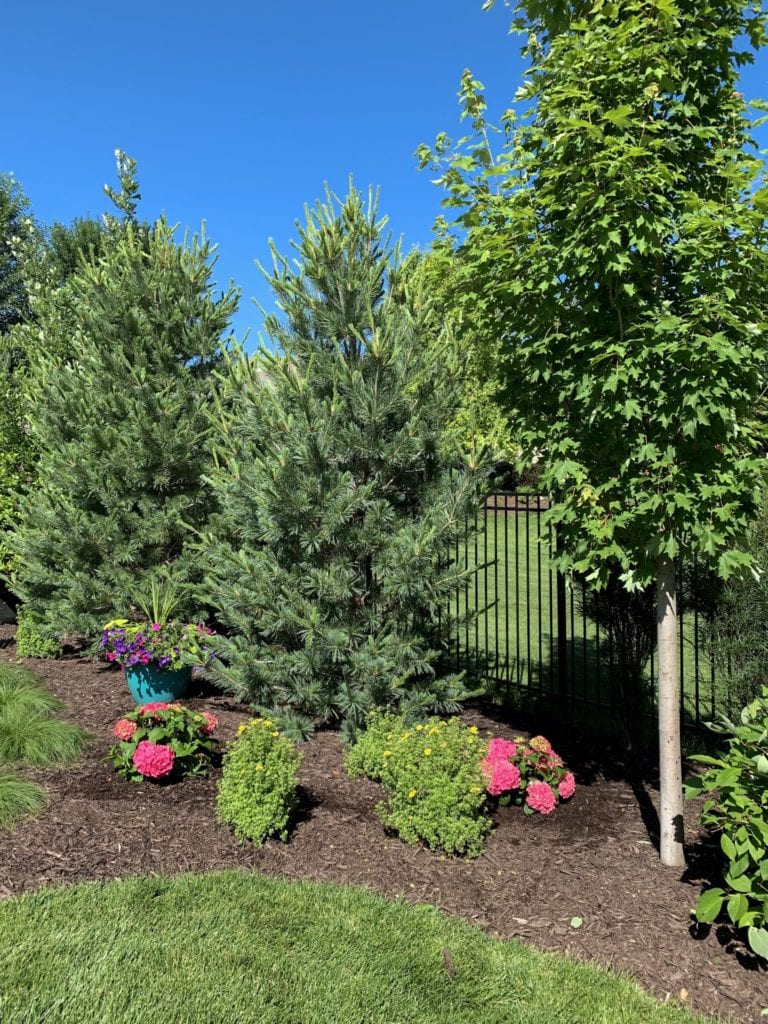 I also added a few hydrangeas around our pool equipment to replace two of roses that died over the summer. Clearly I have a hydrangea obsession and I'm not ashamed of it one bit! We're also experimenting with a small fence panel for around the pool equipment that you can see. We still have two giant rose bushes back there too, but the pines are hiding them at this angle.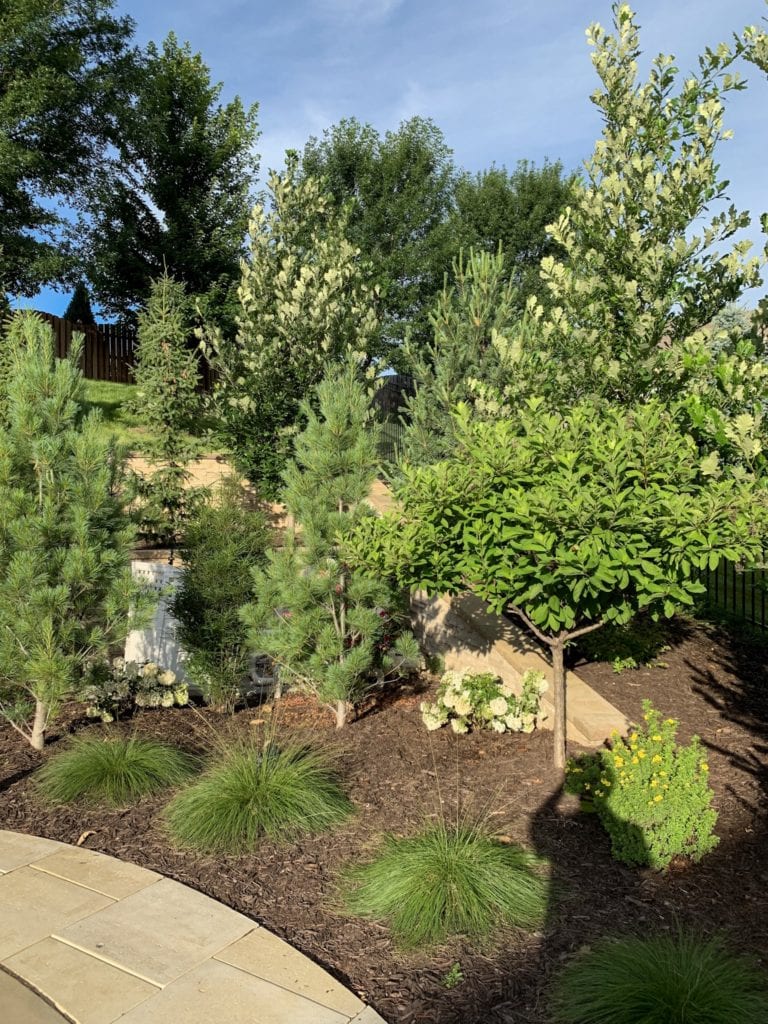 We've been wanting to add some landscaping lights to our backyard, but honestly, just haven't want to invest the money it takes to have them hard-wired. We decided to give some solar powered lights I found for $10 each at Lowe's a try. They actually look really good! So, we may see how long these last before we consider anything more permanent. So far I'm super impressed with them!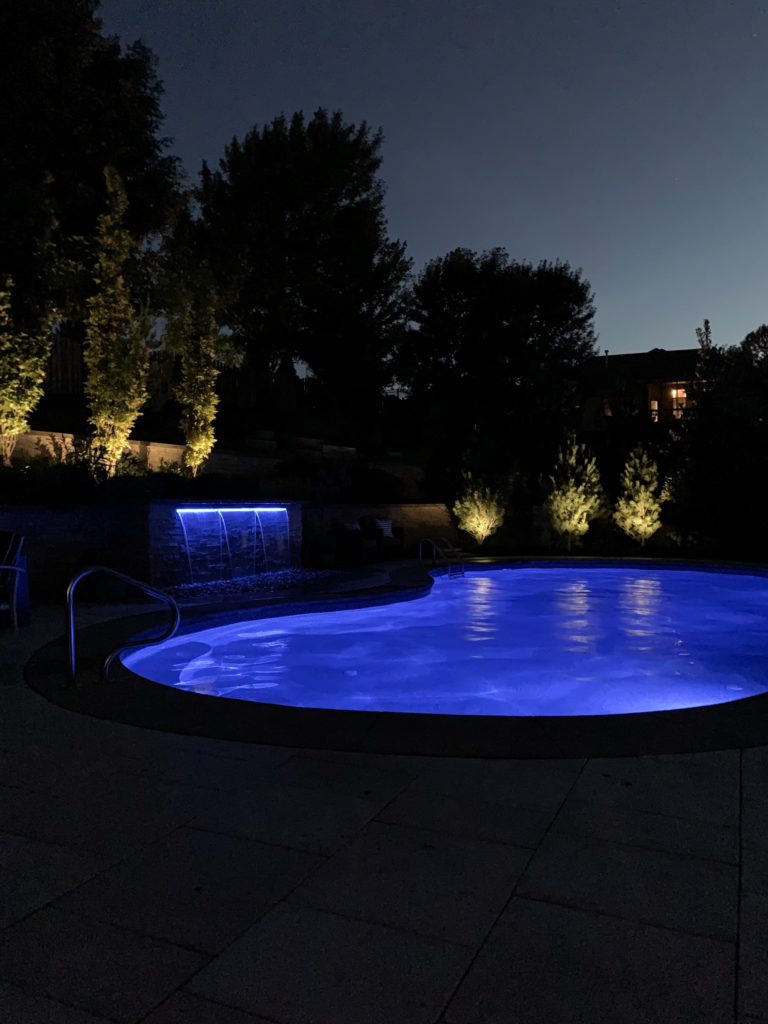 Around Town & For Fun
My friend Nancy (an interior designer here in Omaha) is building a new home. Last week, she did a Facebook sale and open house for her friends to come buy items in their home. I thought it was a totally genius concept since they're having to move into an apartment until their house is done. So much less packing for them and great deals for all her friends! I went a bit wild (I only went to buy the shutter). I got two fig trees, the shutter, the pouf, topiaries and all those Dash & Albert rugs. I'm in love! You can take her home tour here if you're interested.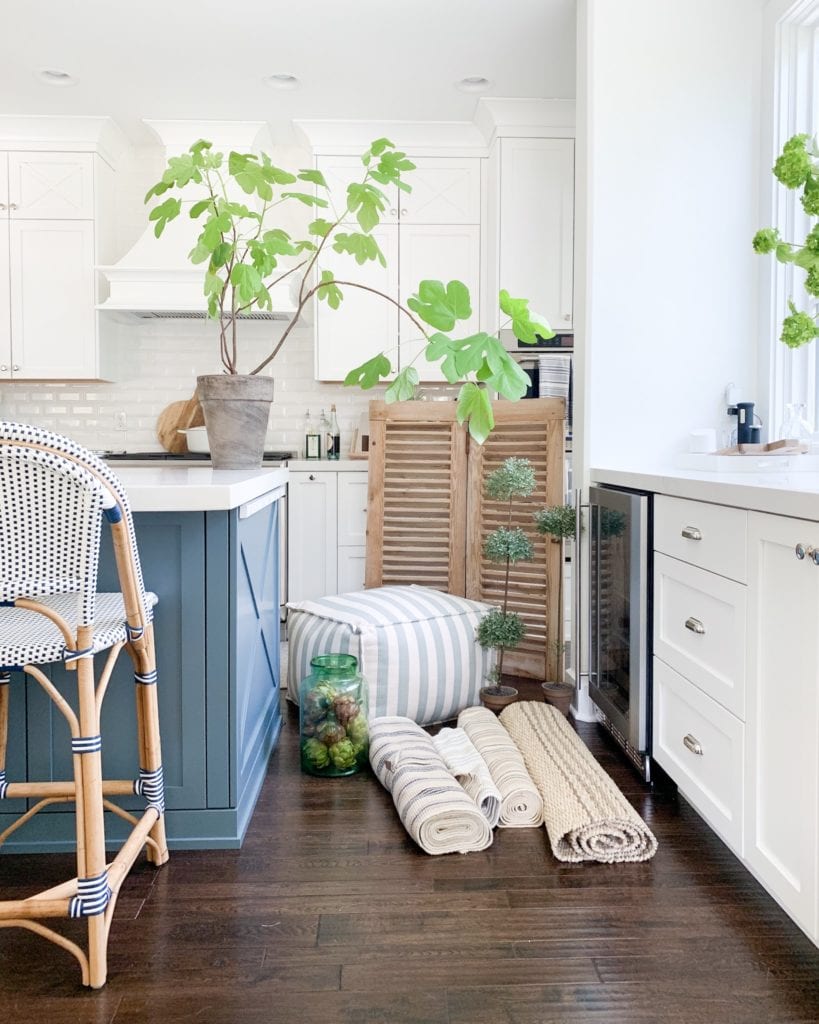 Our niece Katie asked to spend the weekend with us and it was so fun to have her come down. She goes to college at SDSU but is home in Iowa for the summer. We spent a lot of time hanging out in the pool, eating, talking, and laughing! It was one of the hottest and most humid weekends we remember in a long time, so it was perfect pool weather!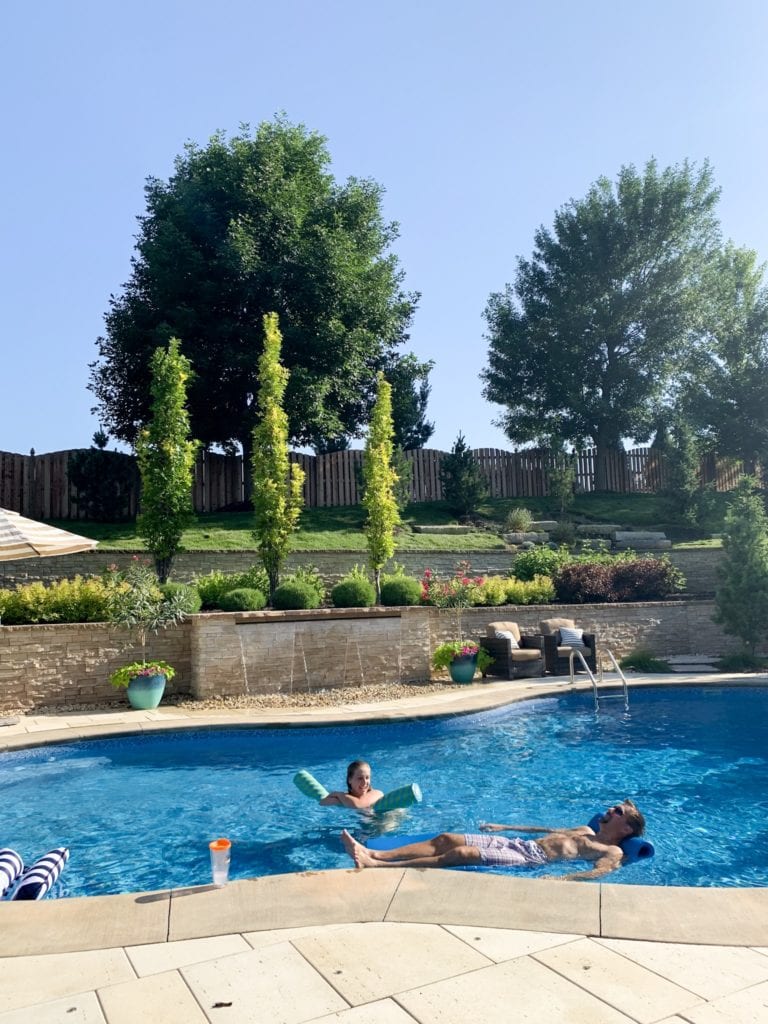 Later on Saturday afternoon, Jill, Nick and Zoe swung up for a quick swim. Zoe's face lit up when she got in the pool. So cute! This photo was before she rocked her sunglasses and sun hat.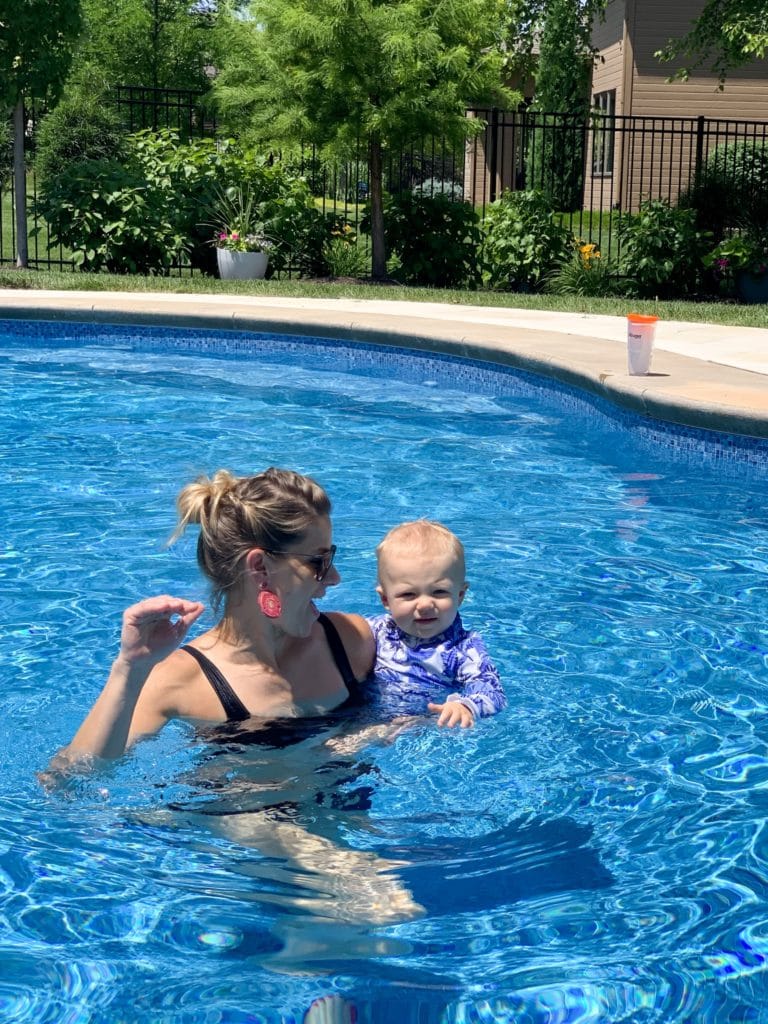 They came back up for dinner after Zoe got her nap. She has only been inside a few times since she's learned to walk. She was absolutely hilarious with the cats. At first she was terrified of them but then she couldn't stop looking at them and ultimately decided to pet Bailey.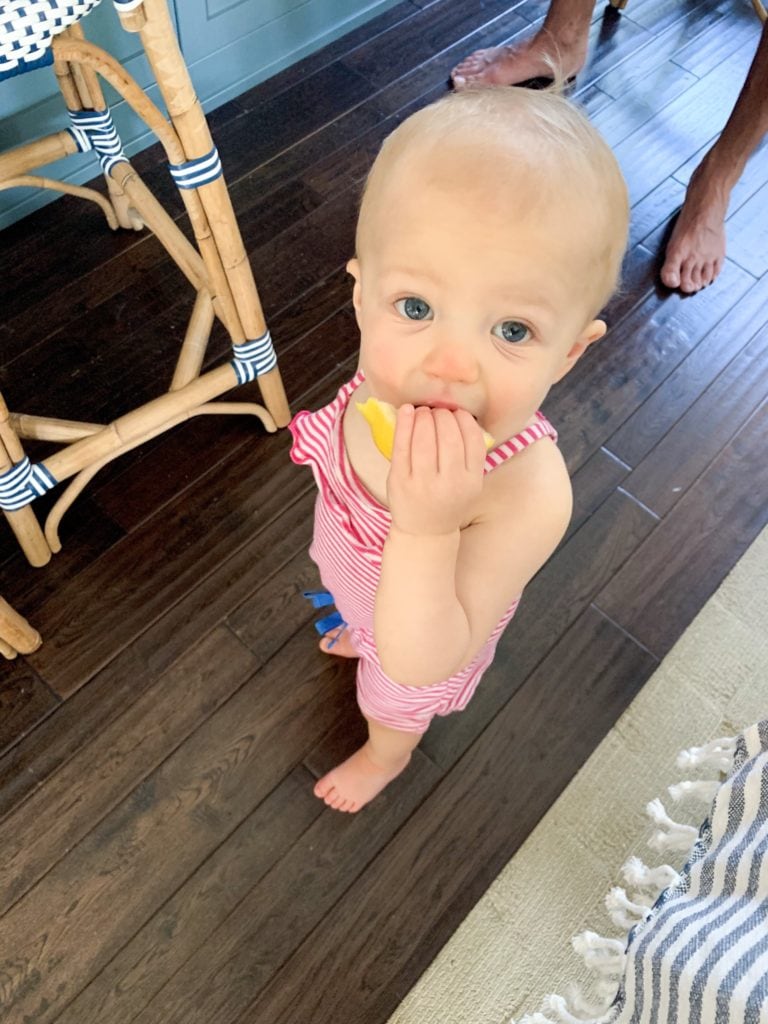 I was determined to do something cool with our drone and sparklers but let's just say it was a massive fail! But it was fun to have a photo from our failed photoshoot on Saturday night 😉 Don't count me out yet though on this working. I have a week to figure it out!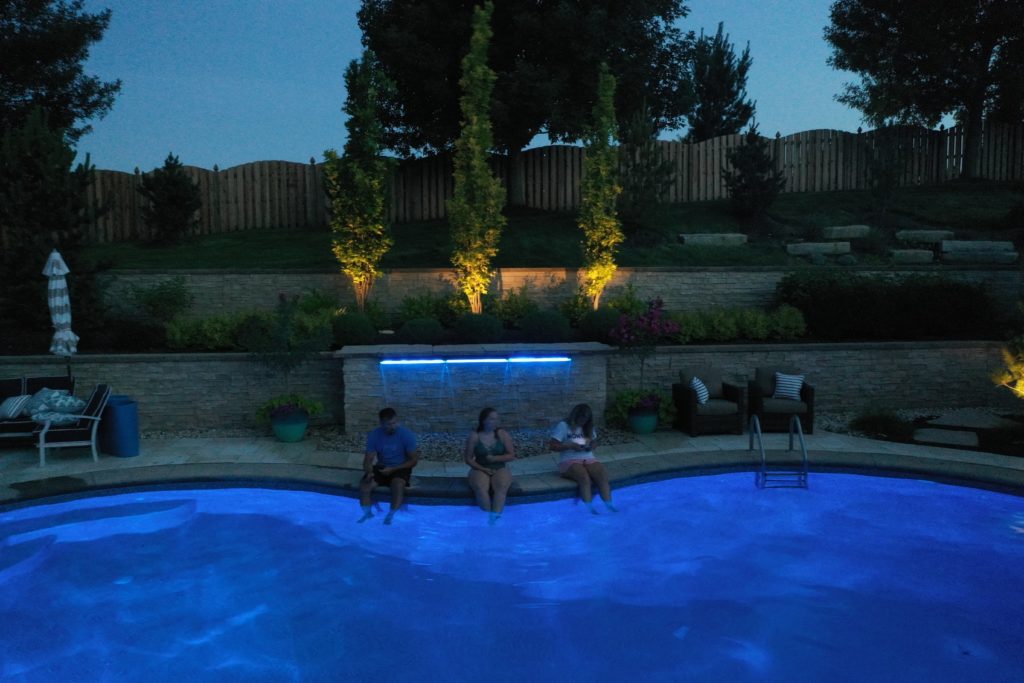 Sunday morning was pretty chill. It's not uncommon for Hawkeye to be a permanent fixture in my inbox when I'm in the office. I have no idea how or why he finds this comfortable!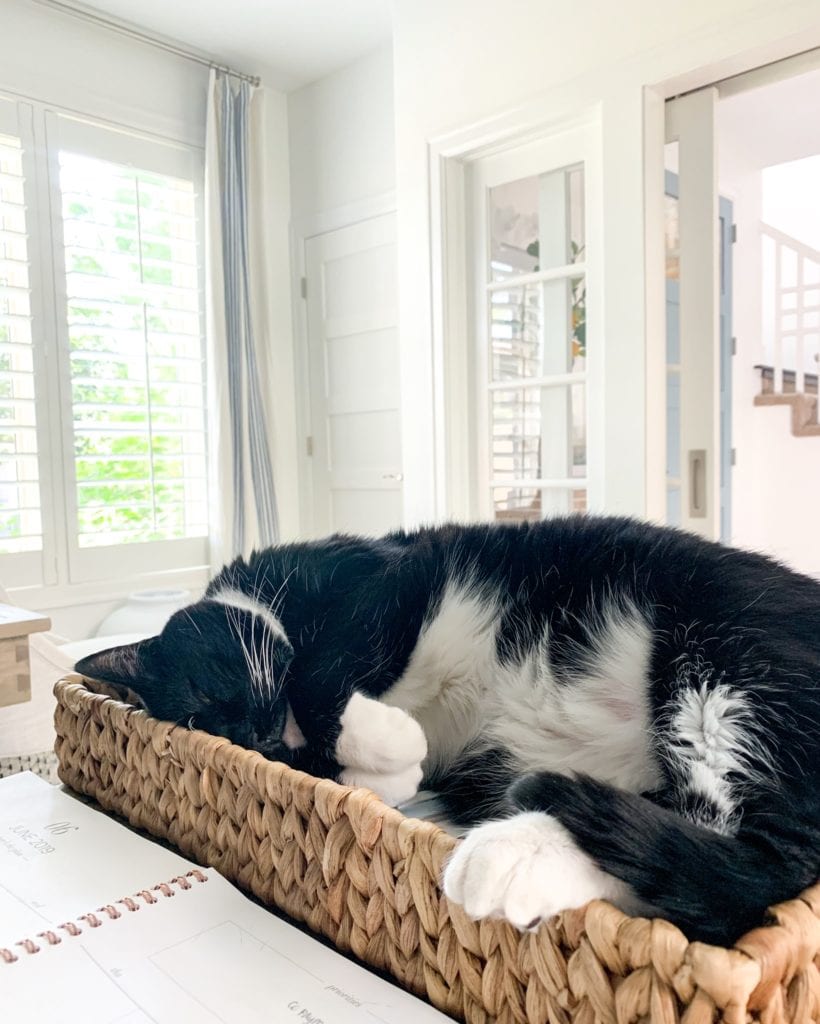 A little before lunch time, we headed to the outlet malls with Katie.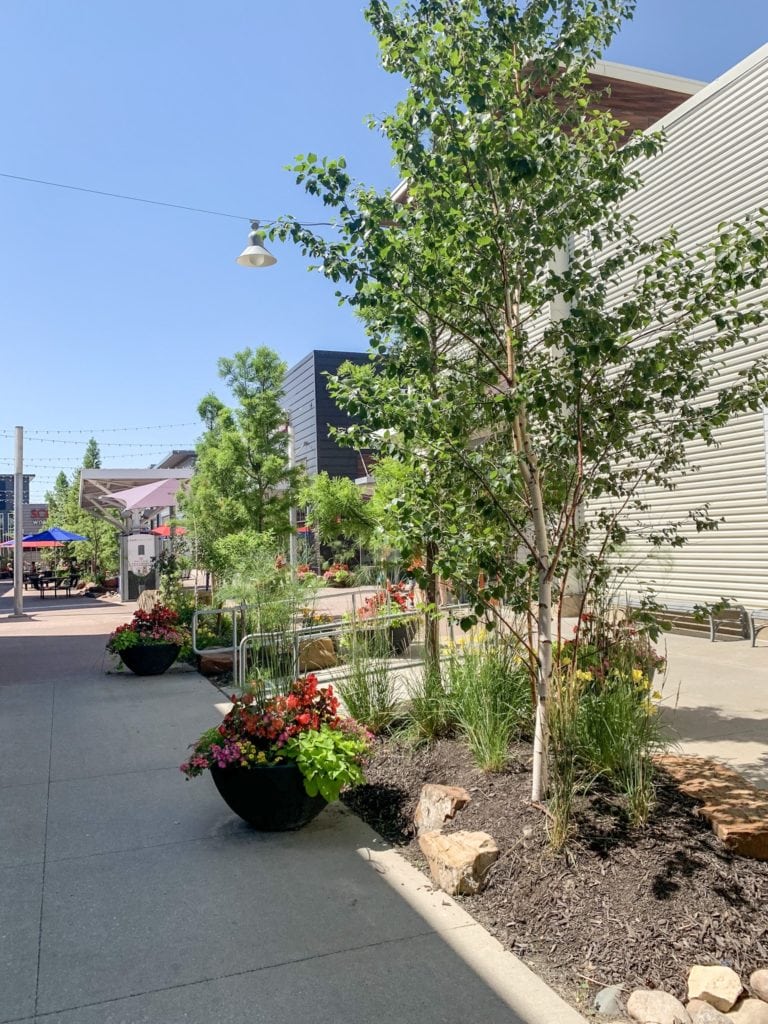 I thought this art display at J. Crew Factory was really cute! It could easily (and very inexpensively) be recreated at home!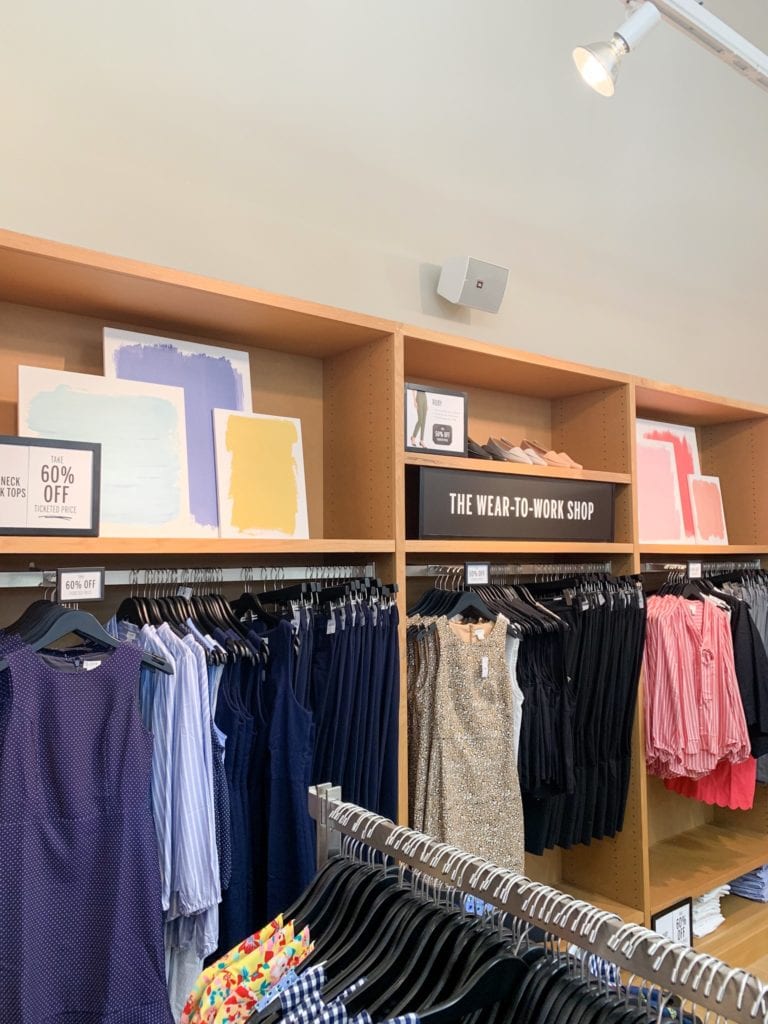 After an hour or two of shopping, we grabbed lunch at LOCAL right at the outlets. The food was excellent and we always love trying new local beers!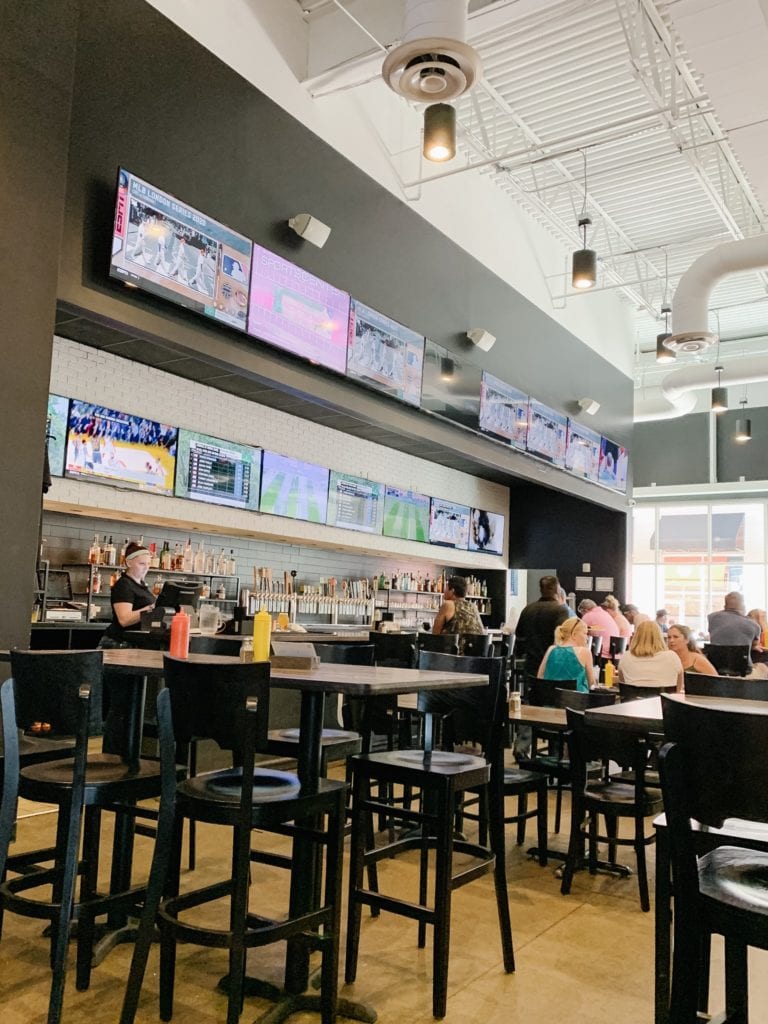 We headed home and got in a few hours of swimming before Katie had to head back to Iowa. We had such a fun weekend with her!
We keep finding Henley resting or sleeping on this pile of rugs I got from Nancy's sale. The pile has been moved a few times to get into the cupboards, and yet she always finds a new way to sleep on it. Such a goofball!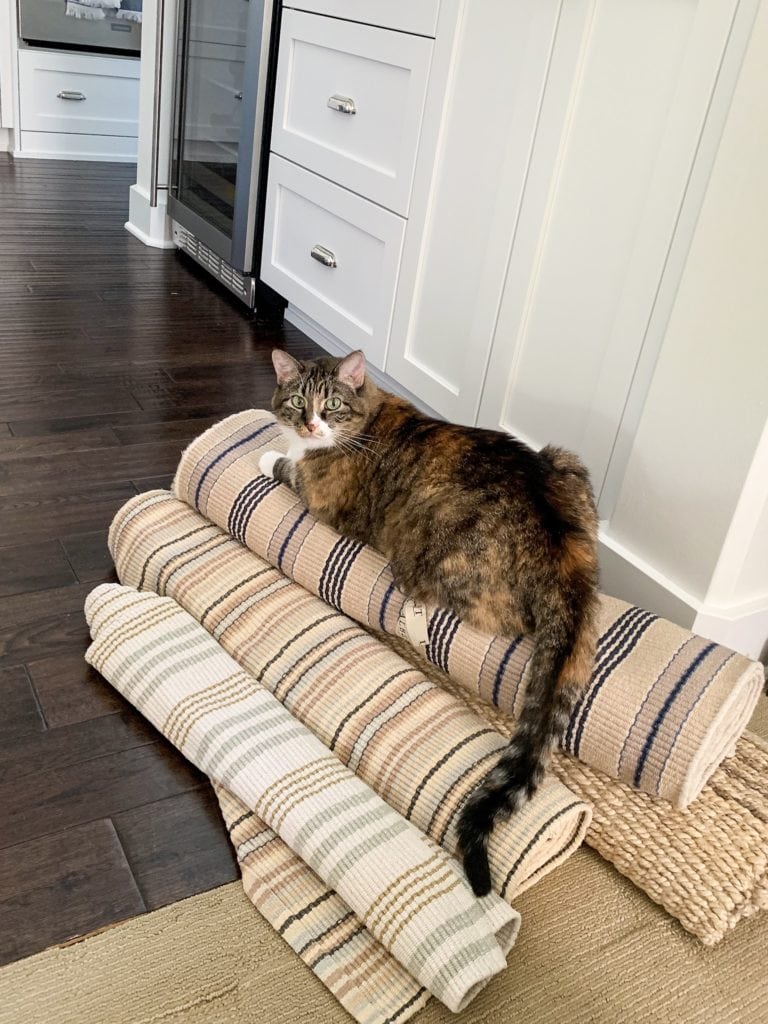 Recent Buys & Sales
I'll likely do another full sale post later this week for the 4th of July sales! However, several stores started their sales for the holiday already – and others have carried over their sales from the weekend!
I hope you all have a great holiday week!
If you would like to follow along on more of my home decor, DIY, lifestyle, travel and other posts, I'd love to have you follow me on any of the following:
Pinterest | Instagram | Facebook | Twitter 
disclosure: some affiliate links used