I hope you all had a great weekend! Up until Friday afternoon, we had both planned to be in South Dakota for the weekend, celebrating our niece's graduation for college. Unfortunately, Bearcat had a relapse with his pancreatitis and we made a last minute decision that I should stay home with him. He seems to be doing better now, thankfully, and I think it's just one of those things that will continue to flare up over time. Poor buddy! But, we still made the most of the weekend as possible and tried to keep him as comfortable as possible too!
This post contains affiliate links for your shopping convenience. Click here to read my full disclosure policy.
Home Projects & Updates
Remember the big secret project I've been alluding to? Well, you can get a little preview about it here. Then, I'll be able to start sharing more about my project in two weeks!
I spent some time last week planting some of my yucca and flowers. The weather has been so unpredictable here, with the occasional night still getting in the low 40's. So, hopefully these can all power through and still make it! I found these little planter fillers last year at Lowe's and used them in the planters out by the pool. They did so well I decided to snag a few again this year!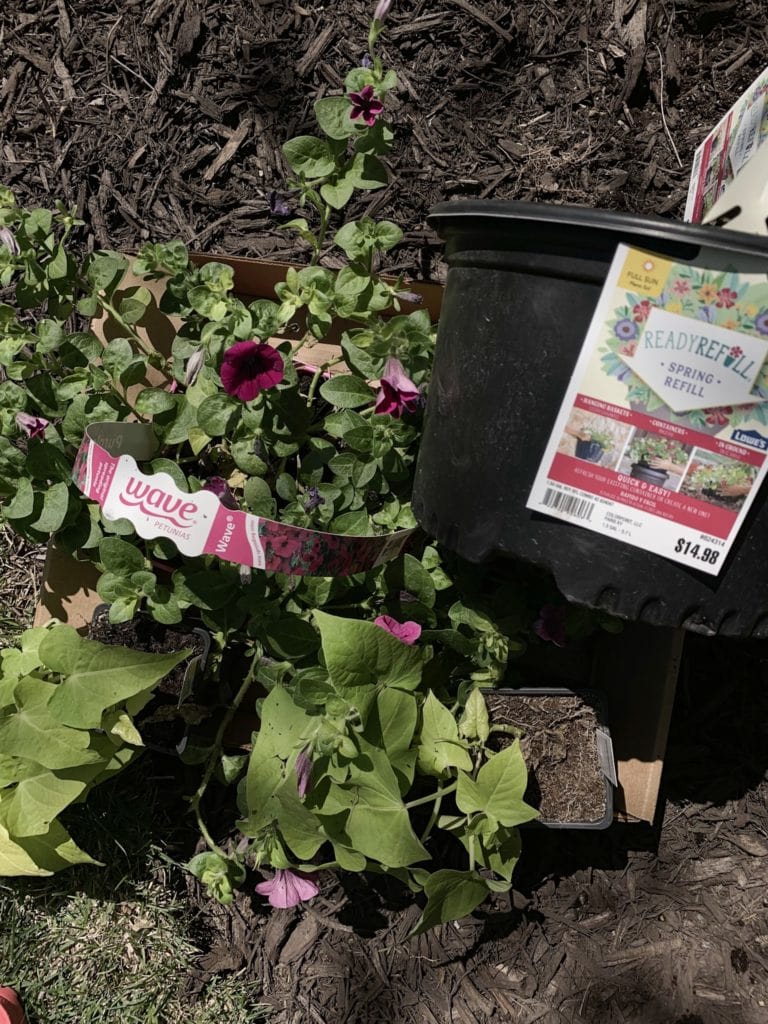 I then supplement the pot with a few sweet potato vines and petunias. I can't wait until they start thriving and really filling in!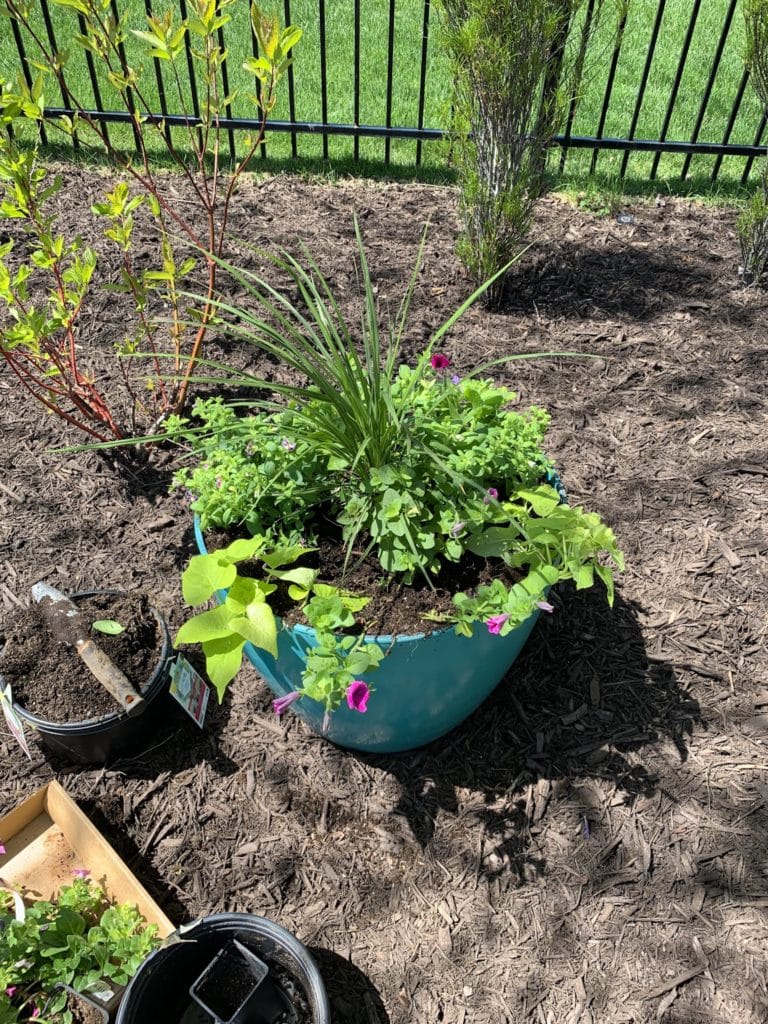 As a side note on planters. I found these tall resin planters that we've loved so much in stock again, so I bought two more! They come in a few color options and heights and I love that there's an insert so you only have to fill them with dirt about half way. It makes them so much less heavy!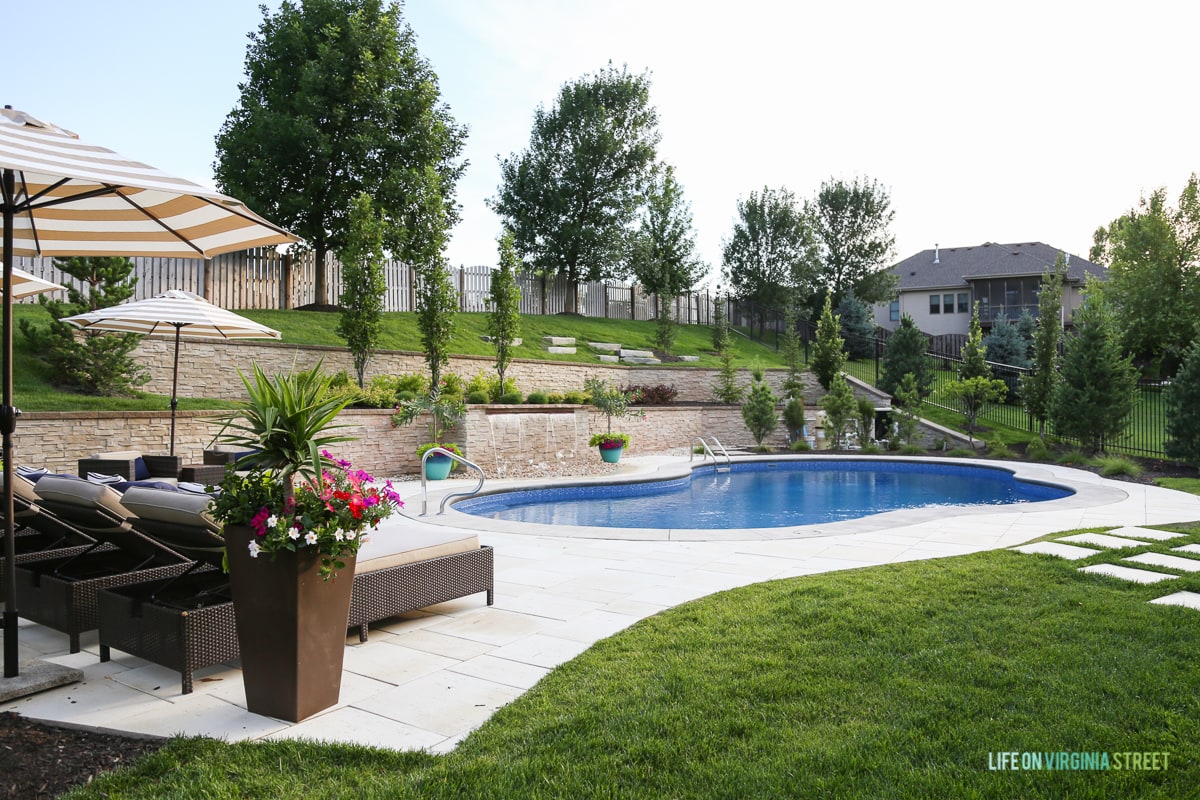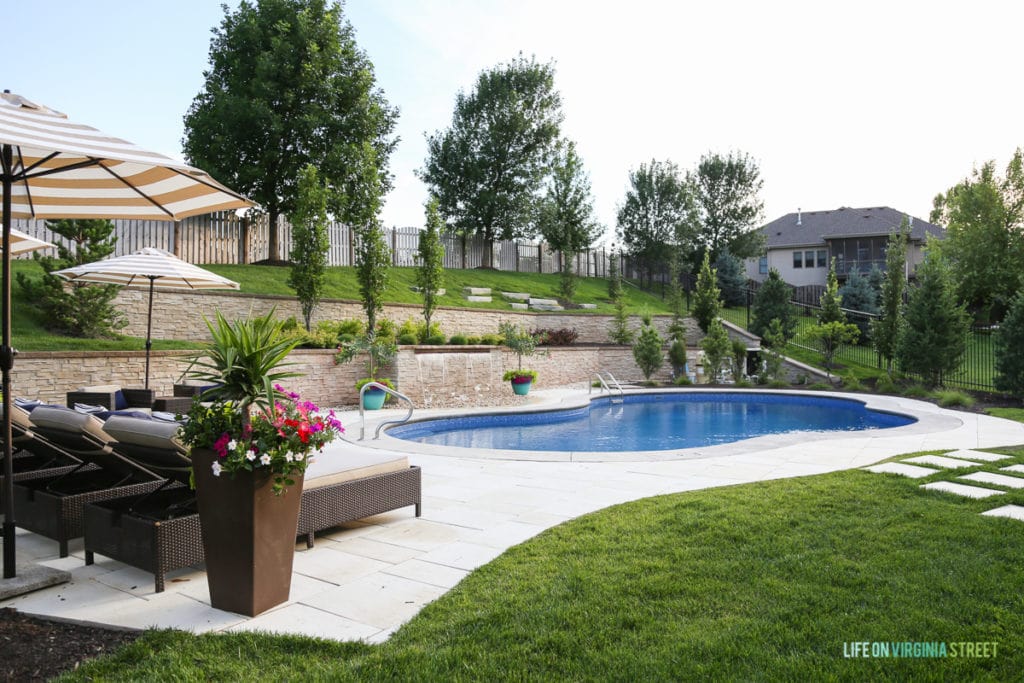 We've spent a lot of time on our rentals these past few weeks, as well. We're actually interviewing property managers to hopefully get that task off our plates at some point. Which then means reviewing contracts and talking to our attorney since this is all pretty new stuff for us. We also had one of our townhomes become available 5/1 so I've been working with the painter to get the whole home re-painted, a carpet cleaner, and then cleaners for everything else. It will be so nice if we can eventually turn all these types of tasks over to someone else!
Around Town & For Fun
As I mentioned, I ended up staying home from the SD trip. Which threw me off a bit, since I had planned on being gone for the weekend. But I made sure to give our little buddy as much extra attention as he needed.
By Saturday morning, I decided to run him to the vet because it was clear he wasn't improving. Bearcat basically has an alter ego at the vet where he turns into a legit psycho. And I'm that mom that's basically like "I promise he's so nice and loves people when he's home". And then he screeches and attacks them. But, they pumped him full of meds and fluids and a few hours later he was feeling a bit better.
That afternoon, he may have gotten some special treatment out on the back patio. I can't remember if I mentioned this or not (thinking no?) but I got a round table for our patio. Kurtis hated how big the other one was (which didn't leave much room for our grill), and after it got some paint overspray and warped this past winter, it was time for something different. Since we've both been out of town recently, we haven't moved the old one out, but hope to this coming weekend! I'll show how it looks in the space once we get it all set up properly. But I spent some time Friday early evening working outside and enjoying the warm weather!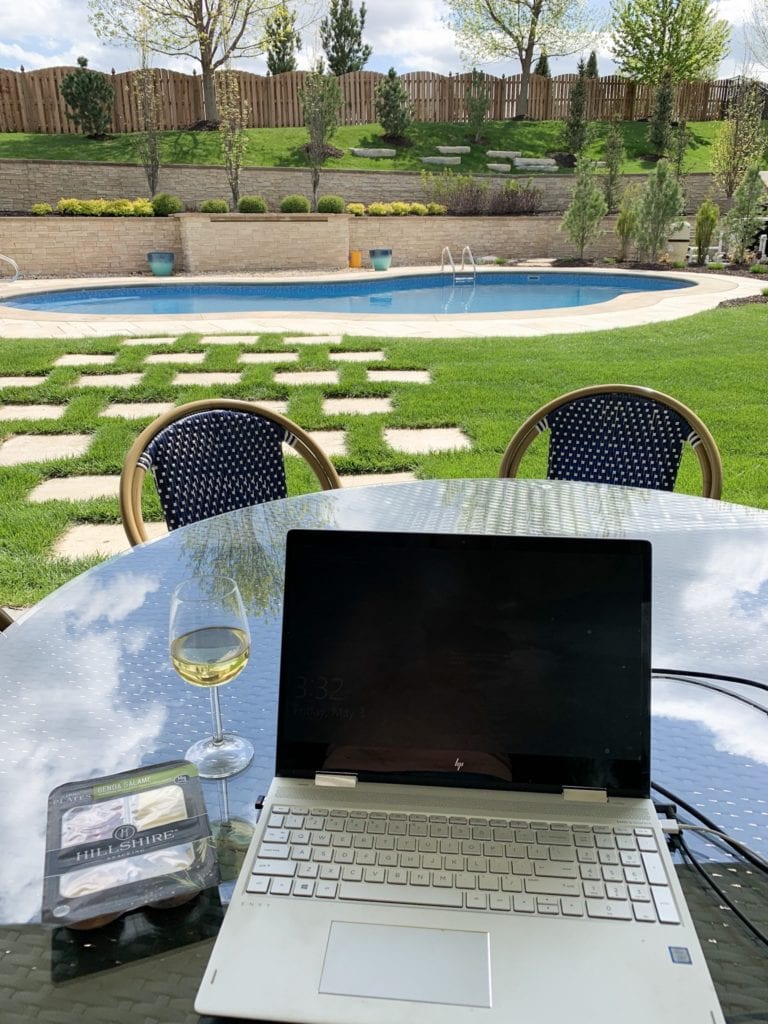 Bearcat clearly knew he was getting special treatment and tried to move as far as possible from me without getting in trouble 😉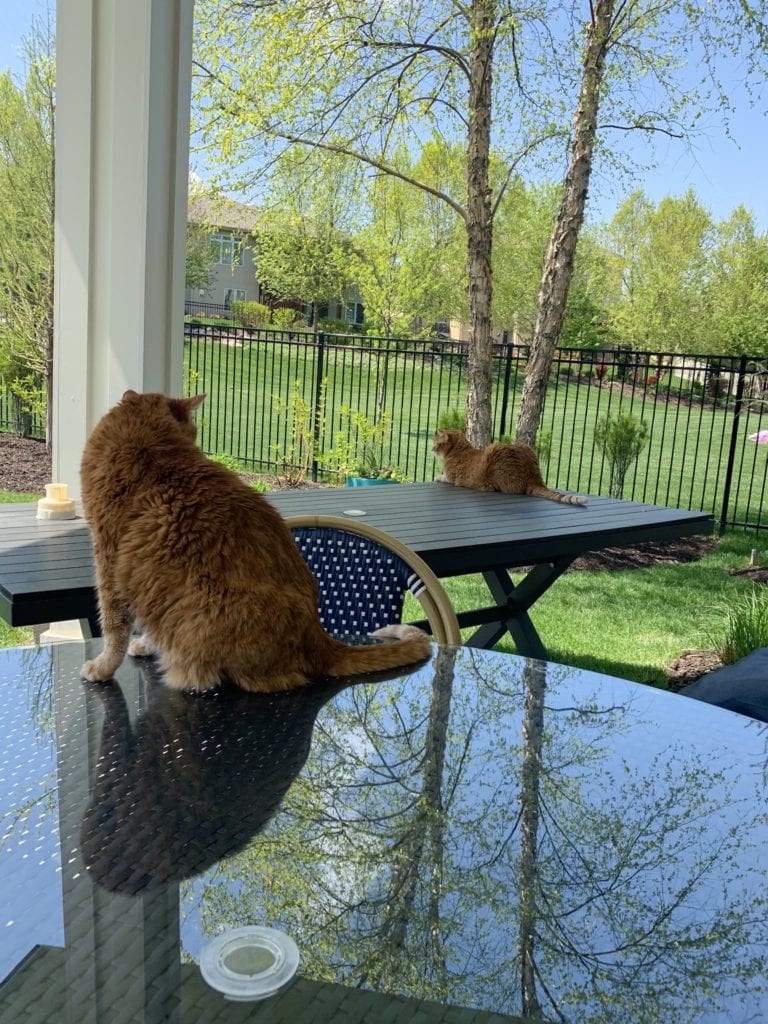 We also had some TV cuddle time while I worked on my Weekend Sales post and watched a few movies on Netflix.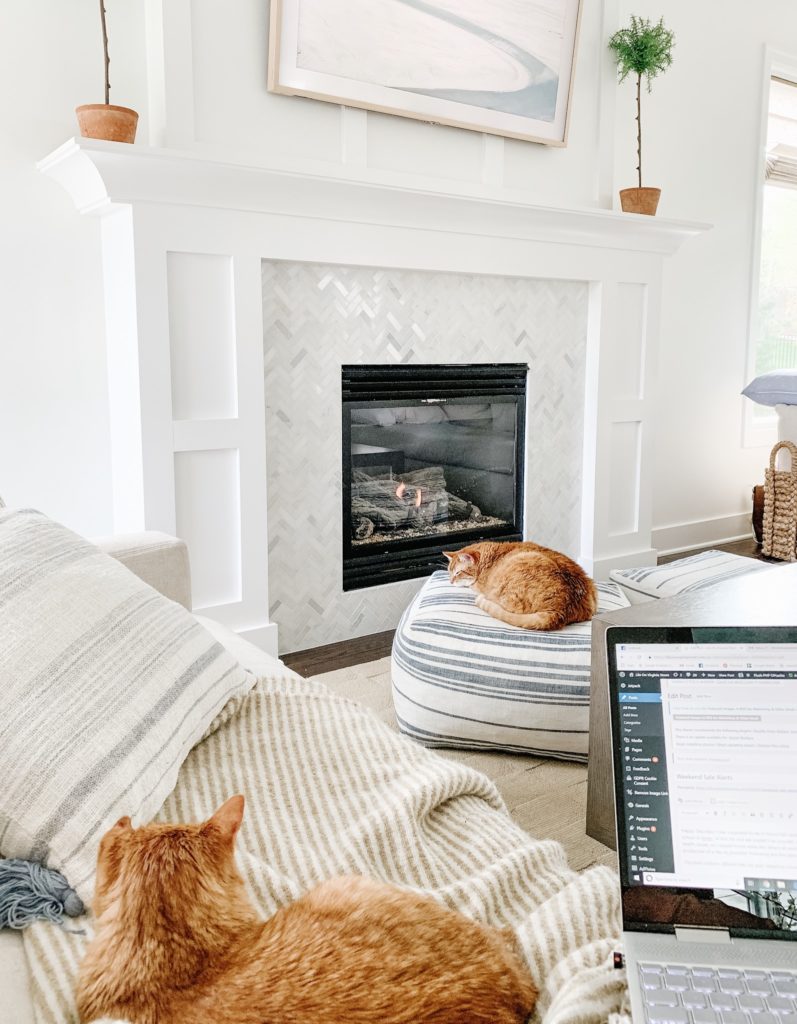 And here's Kurtis and our beautiful and super smart niece! Proud uncle and aunt moment! She's off to vet school this fall. I was sad I had to miss the weekend with the family!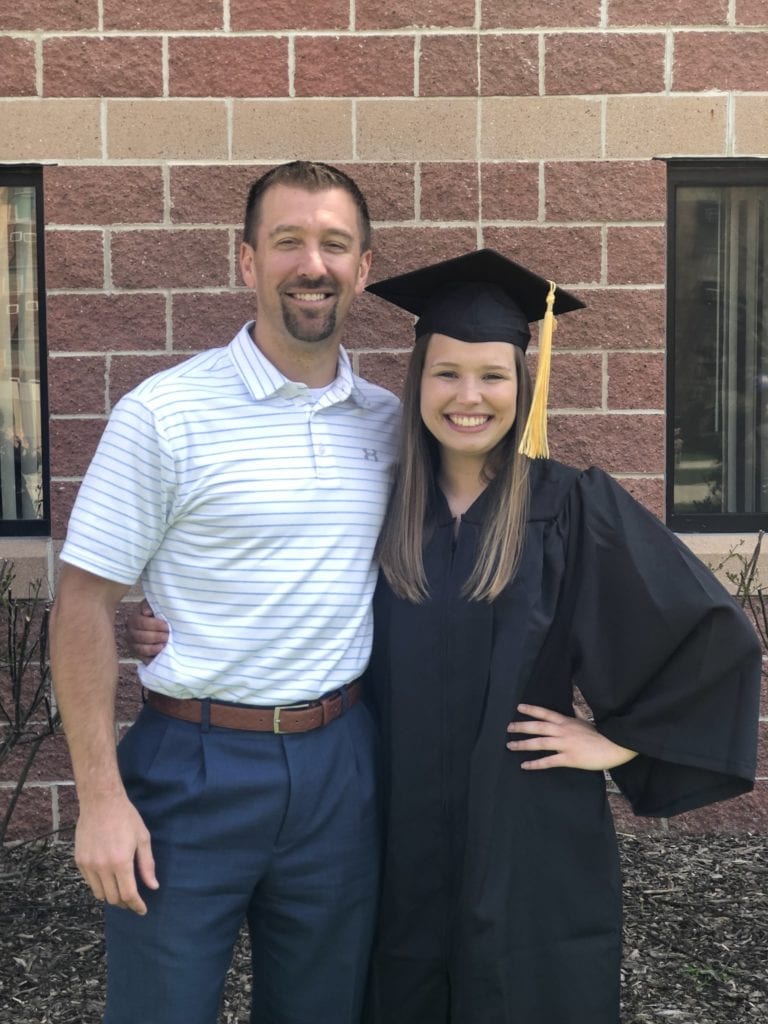 We had some storms overnight on Saturday, so I woke up to a pretty filthy pool deck. It was such a beautiful morning, I didn't even mind sweeping the whole thing down to clean up!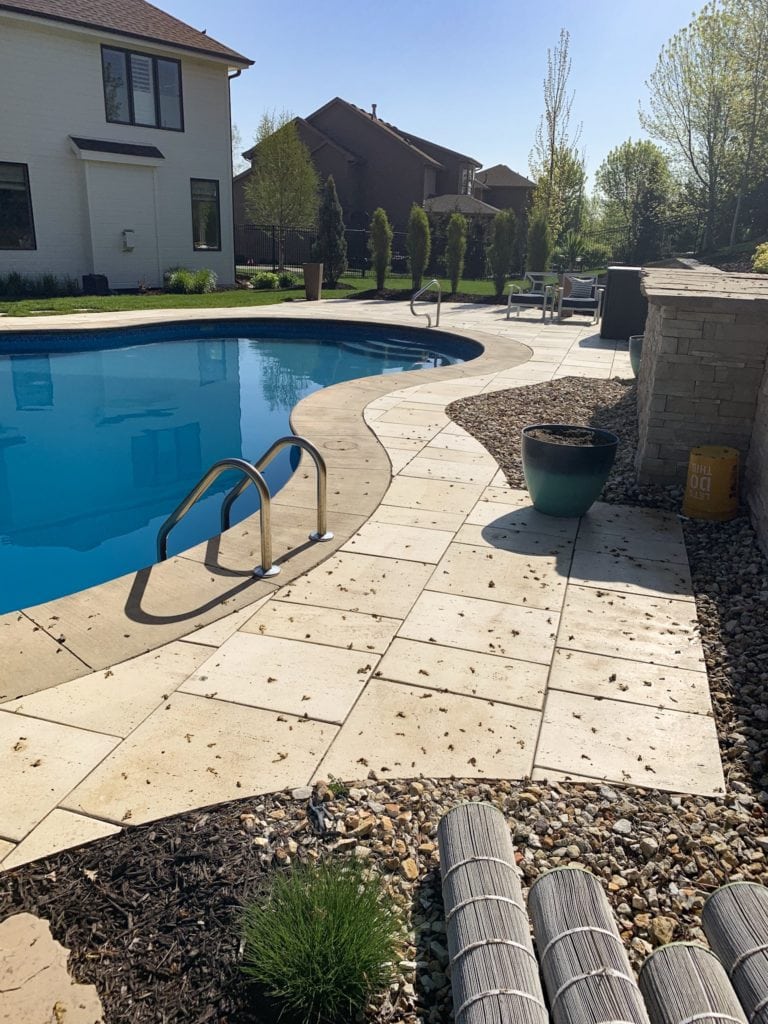 Kurtis got home from South Dakota mid-morning, so we headed out for some Cinco de Mayo lunch at La Mesa! We took advantage of the beautiful weather and sat outside. I think we only do this about twice a year there! The trees were in full bloom and it was such a pretty afternoon!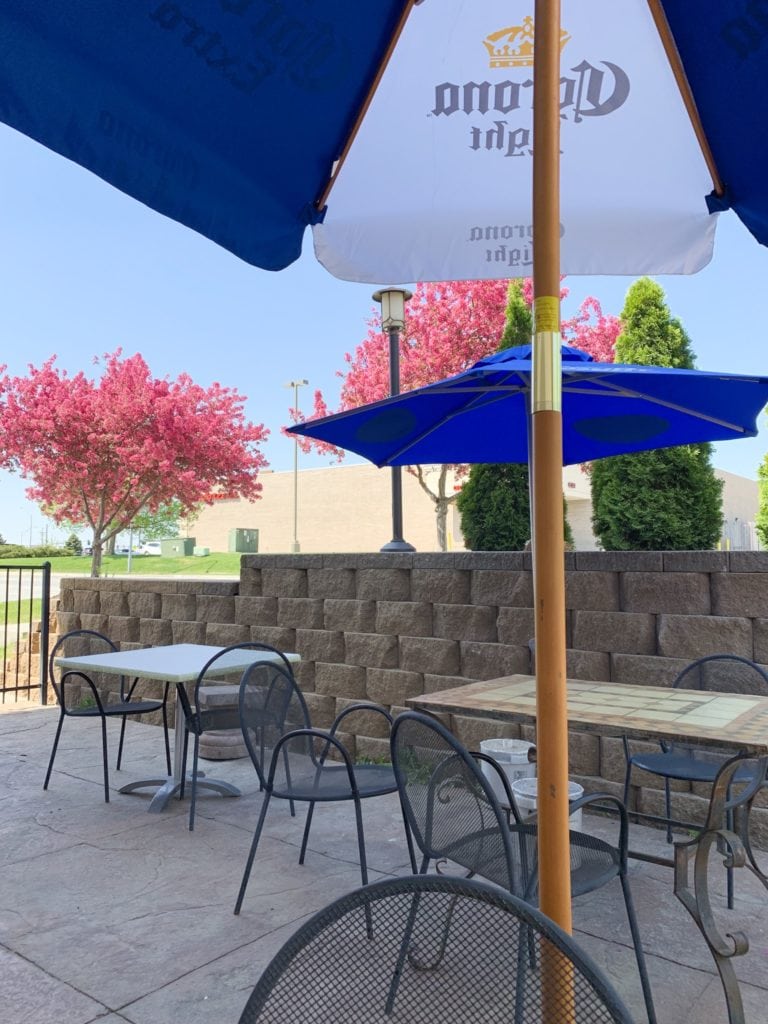 Sunday night, Jill and Nick invited us over for an impromptu chips and salsa bar. It was the perfect end to the weekend! We ate our favorite meal (chips, salsa, guac, & queso), had some margaritas and Mexican beer, and hung out outside on their deck with Zoe and Scout. It definitely had us scheming up plans for summer and warm weather! Z was definitely side-eyeing our attempts at making her play pat a cake (even though she knows how).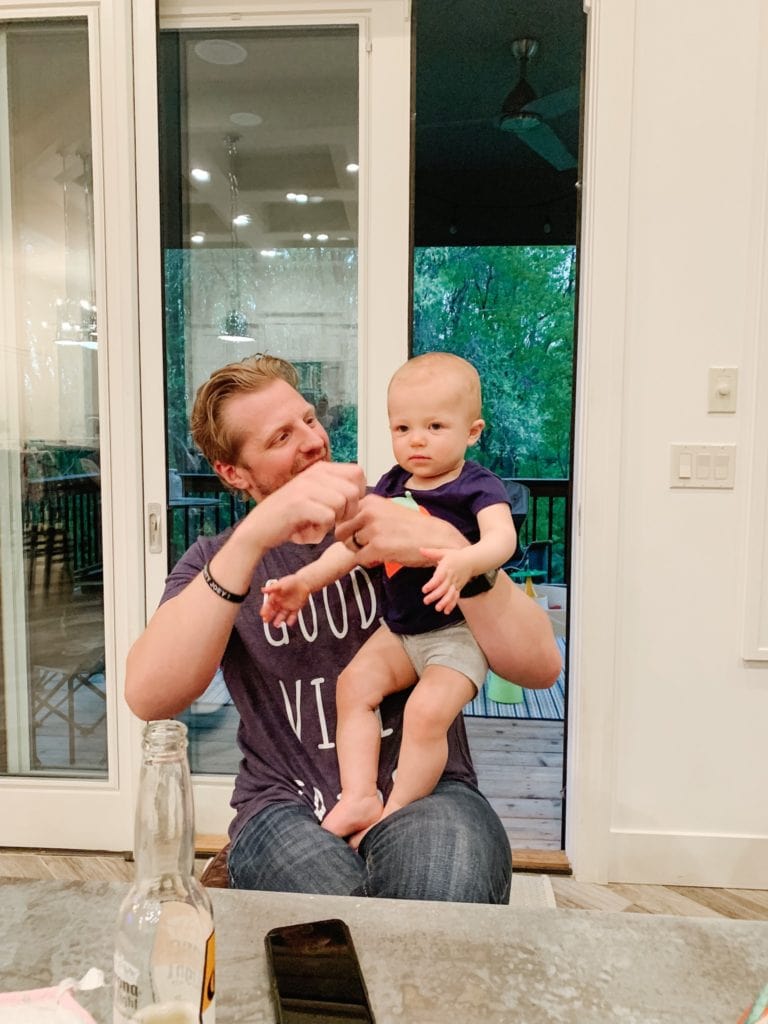 It was a bit stormy out all around us, but it made for a beautiful sunset! And if you look closely, you can see a mallard couple out in the grass. They are nesting under the pine tree to the right, so it looks like they were out taking advantage of the beautiful night too!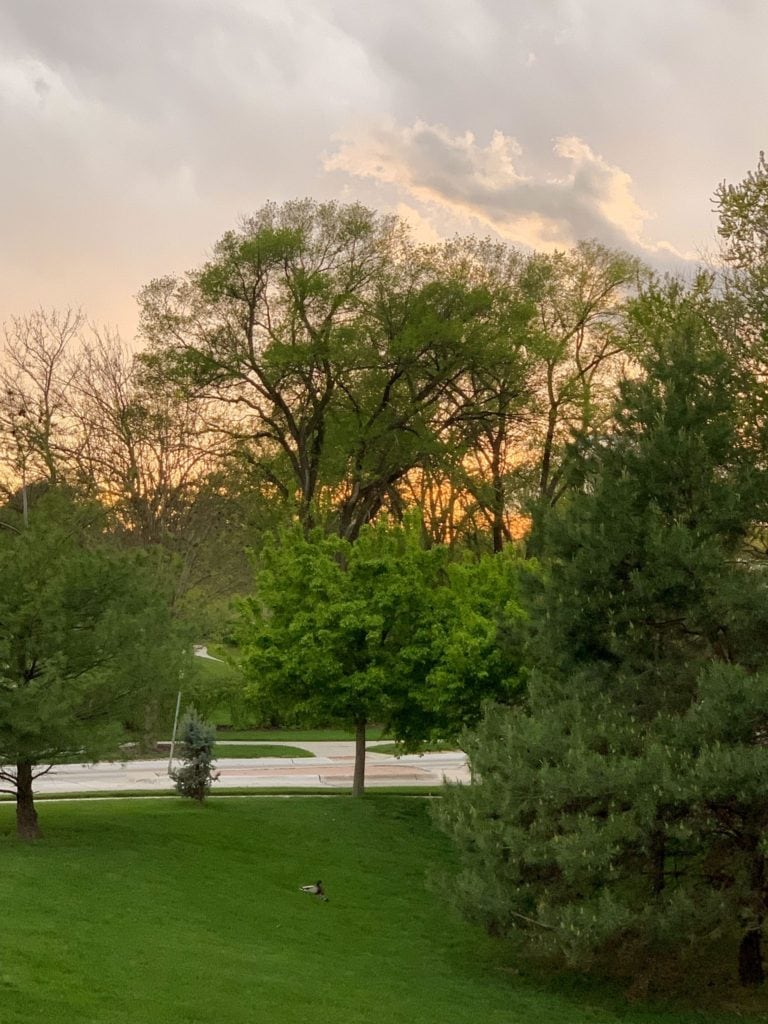 Recent Buys & Sales
If you follow me on Instagram, you saw that this striped ruffle bathing suit I raved about in the Bahamas is now back in stock! After I shared it in February, it was sold out within 24 hours but you can now order it for delivery in June in all three colors (and all sizes)! It does run small, so I would order up one size. It does have adjustable straps so it still works well for us longer torso gals! Note: The back side has full coverage (I just tucked it under for the pic so the liner wasn't in the photo)!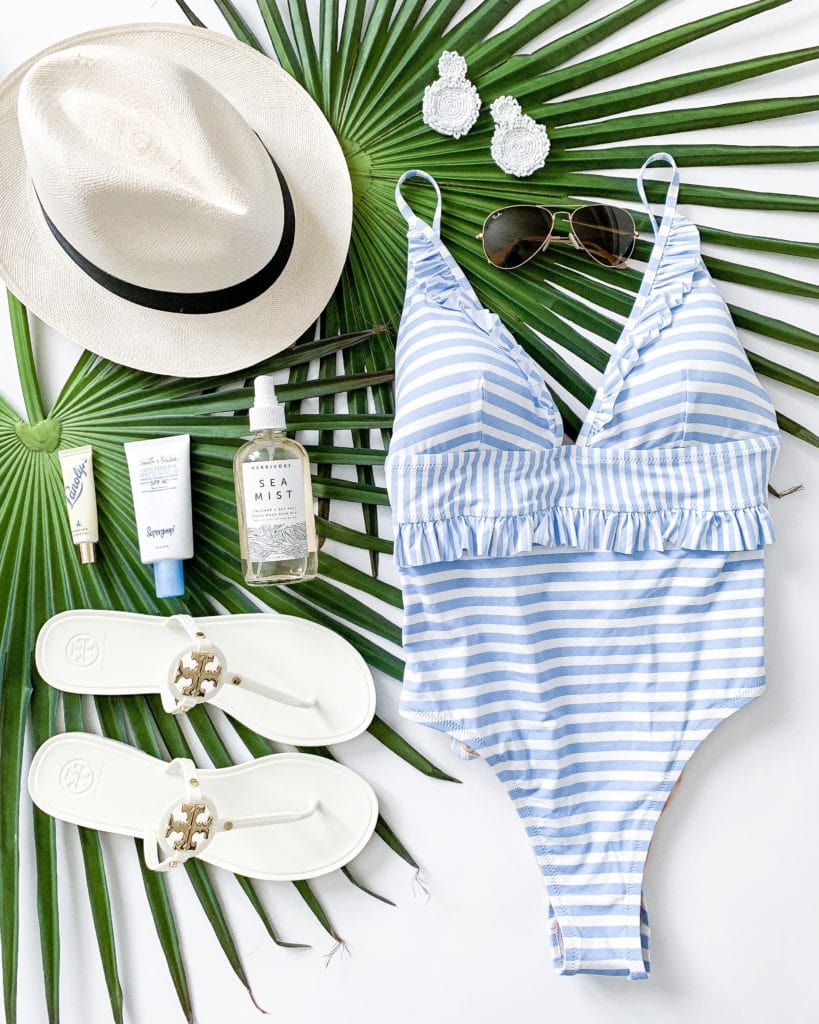 Bathing Suit | Sandals | Hat | Earrings | Sunglasses | Banana Lip Gloss | Mineral Matte Face Sunscreen | Beach Hair Mist
As a reminder, you can always see all of my recent outfit ideas here. You just click the images to open up all the sources below the image 🙂
Following are some of the sales that have carried over from the weekend (a few got even better)!
If you would like to follow along on more of my home decor, DIY, lifestyle, travel and other posts, I'd love to have you follow me on any of the following:
Pinterest | Instagram | Facebook | Twitter 
disclosure: some affiliate links used