Happy April 1st! It's hard to believe a fourth of the year is already over. But you know I'm not sad that summer is now that much closer!
This post contains affiliate links for your shopping convenience. Click here to read my full disclosure policy.
Home Projects & Updates
I spent several more hours this week caulking and filling the wall in the den. It's so close to me being ready to paint it. Then, I'll just be waiting on the furniture before I can share it with you all! I am still on the hunt for a TV stand though. I can't even tell you how excited I am to have this room done and usable again!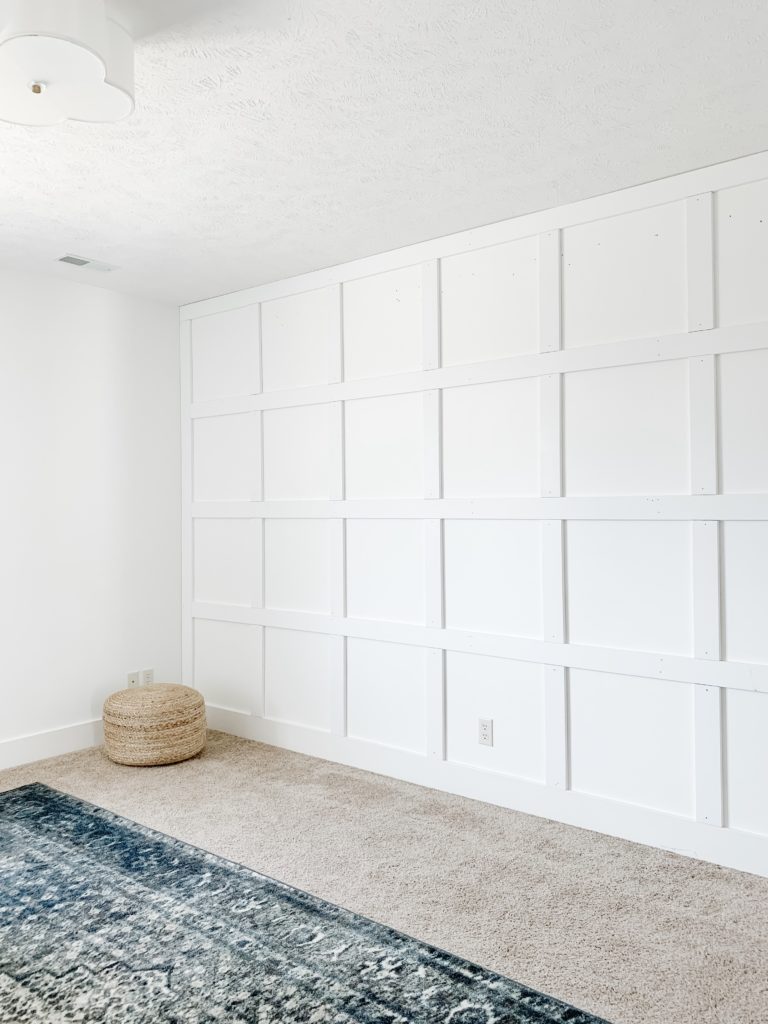 Scallop Light Fixture | Rug | Jute Pouf
In addition to working on the den, I'm also working on a secret project for a blog competition I'll be in soon. I've known about it for awhile but the April 15th due date always seemed so far away. Until last week, when I started panicking and realized I had a lot of a work to do in three weeks!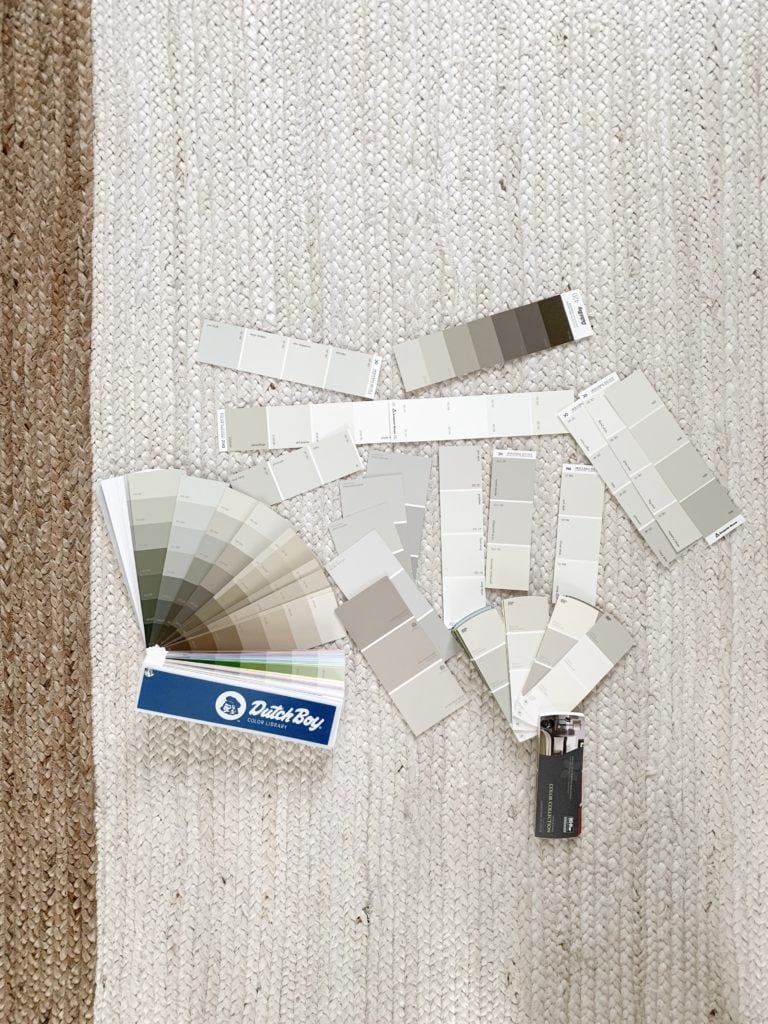 I also hung a gallery wall for the project and can't even begin to tell you how much I love it. Which is a bit ridiculous since the frames are all still empty, but these oversized frames fill the wall so much better and I can't wait to share more with you. Hanging gallery walls is never fun, but I tried a new technique and it seemed to speed the process up a bit.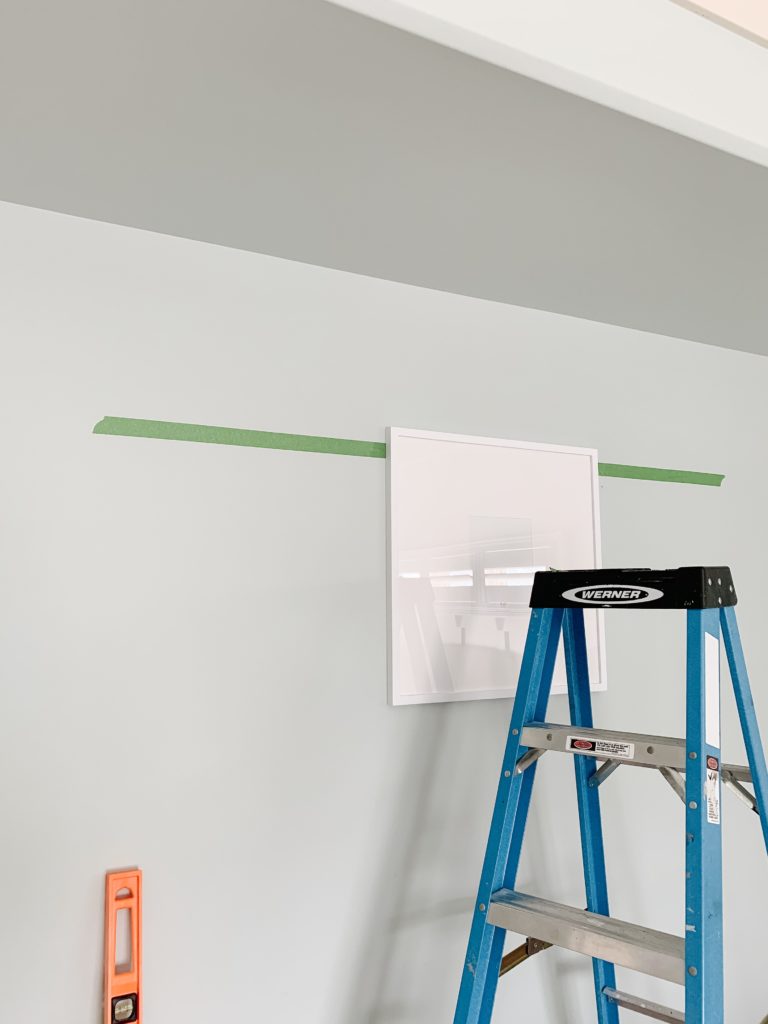 I feel like I'm less than a month away from starting our summer planters, as well! My mind is already brainstorming the direction I want to go this year! If you're also looking for ideas, be sure to check out my summer planter ideas as well as how to plant flowers in a planter for some inspiration!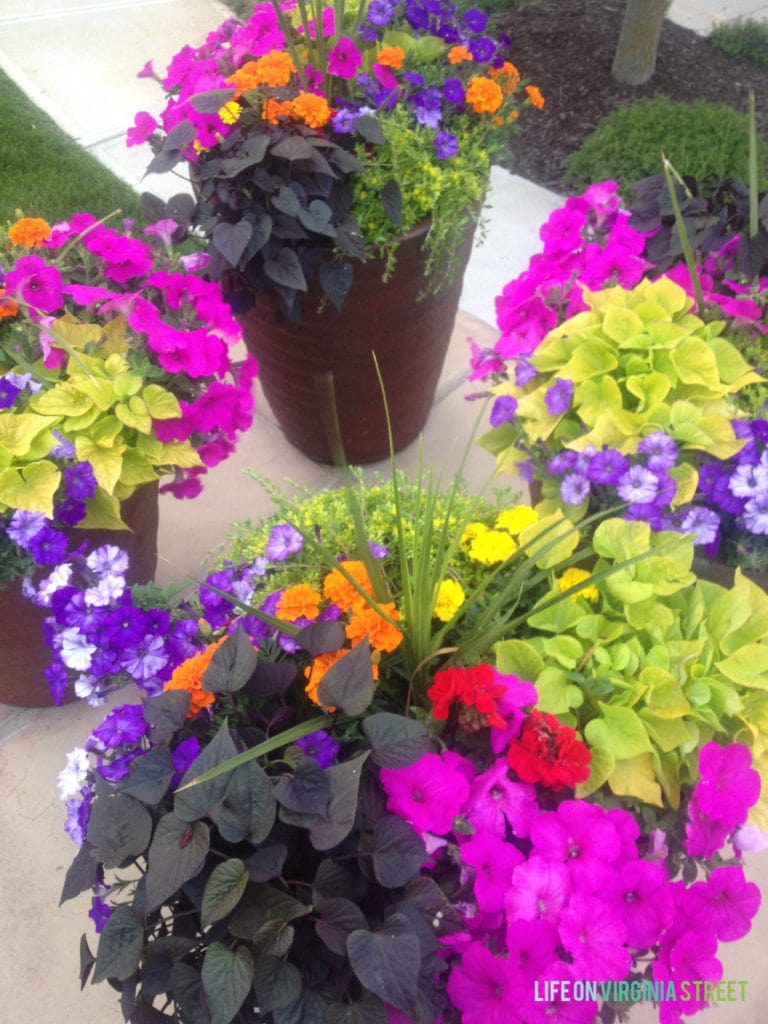 Around Town & For Fun
Kurtis was in Ft. Lauderdale most of the week for work. So, in addition to giving me a lot of extra time to work on projects around the house, I was also able to run out to TJ Maxx and HomeGoods Wednesday night. It was 76 degrees outside (!!!) and I just wanted to soak up the warm weather before it turned cold again! I picked up this faux tulip arrangement and love how life-like it is! With the cats, it's a rarity that I ever buy fresh flowers because they instantly become cat food. If you missed my TJ Maxx home decor finds, you may want to check it out! So many great things! Most of the pillows I ordered arrive today so I'm hoping to share them with you later this week, styled in our home!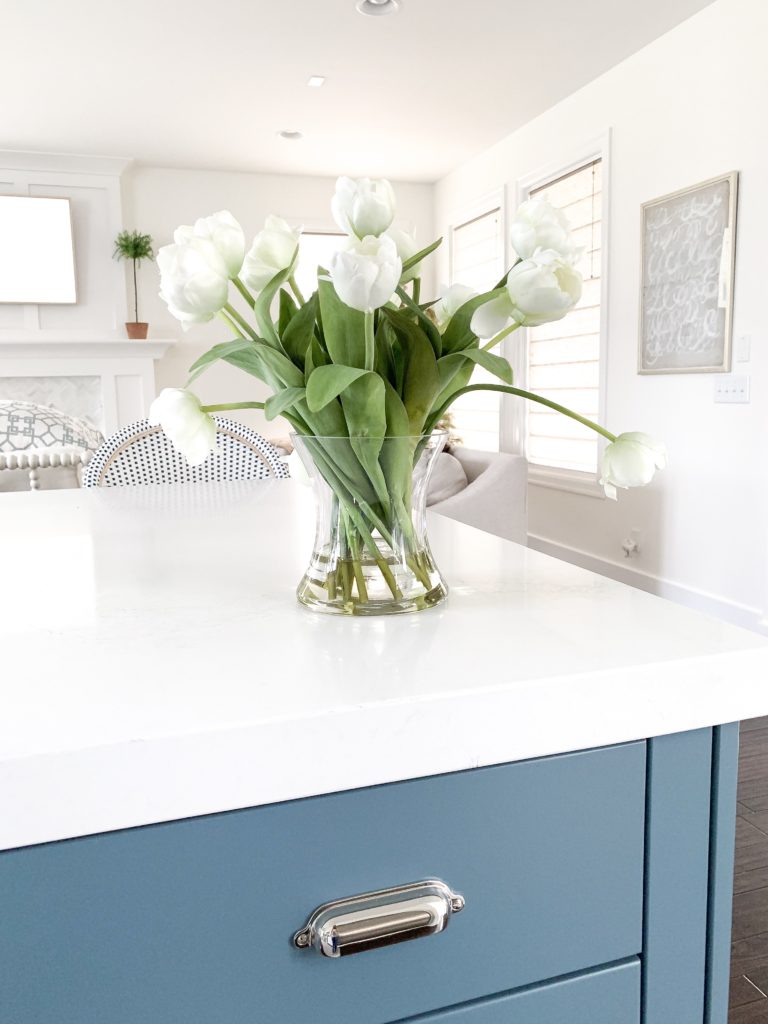 Saturday afternoon we had a sushi date. It's one of those foods Kurtis enjoys when he actually eats it, but I have to mentally prepare him for a few days prior that we're going to eat it 😉 Afterwards, we swung by with dessert for Jill and Zoe since Nick was out.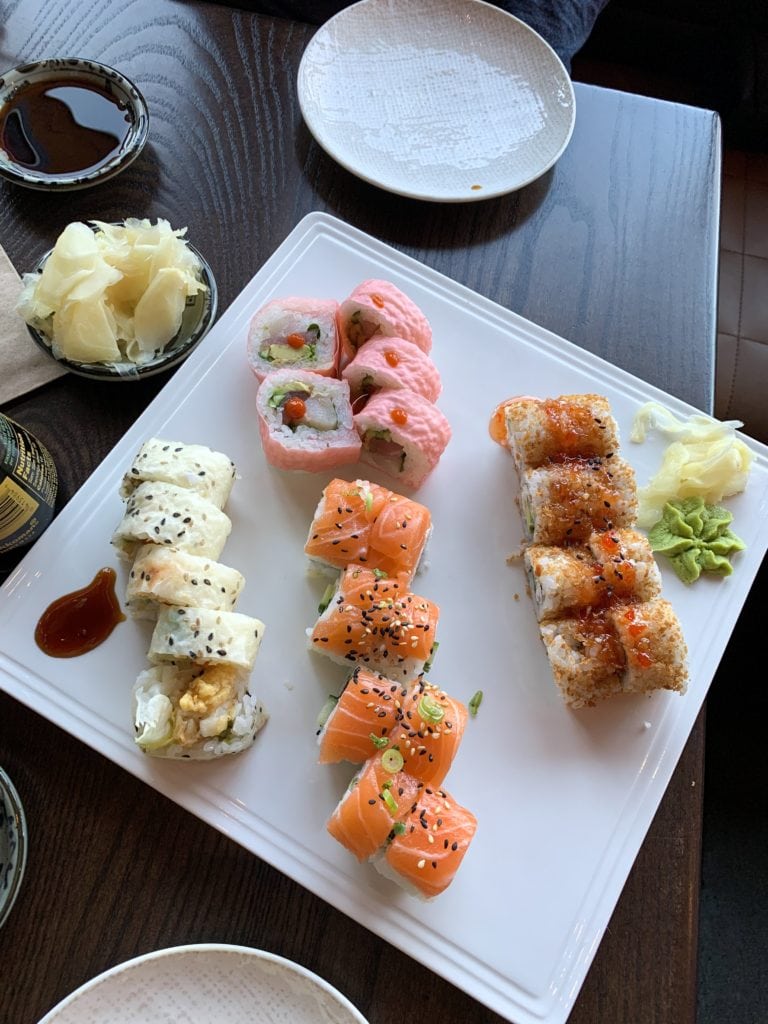 Zoe's first birthday is less than two weeks away. It's basically impossible to shop for a one year old. She has plenty of toys, so we're thinking of buying this little lounge chair cabana for her to use at our pool. We figured Scout could share the other half with her. Isn't it darling?! Any other fun ideas for a one-year old?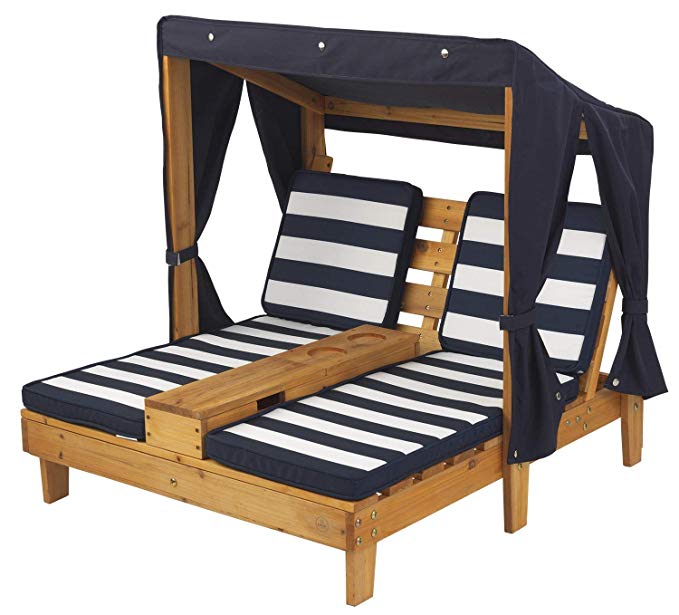 This weekend I was pretty chill. I did try to spend an hour or two working on my projects each day, but over the course of the week I managed to read two and a half books! That hasn't happened in so long, but it was definitely great to enjoy some down time. Especially since it's going to be a super busy six weeks ahead of me. We ended the night with burgers on the grill and fresh lime margaritas. We make them with lime juice and Fresca with pink Himalayan salt on the rim and they are so good!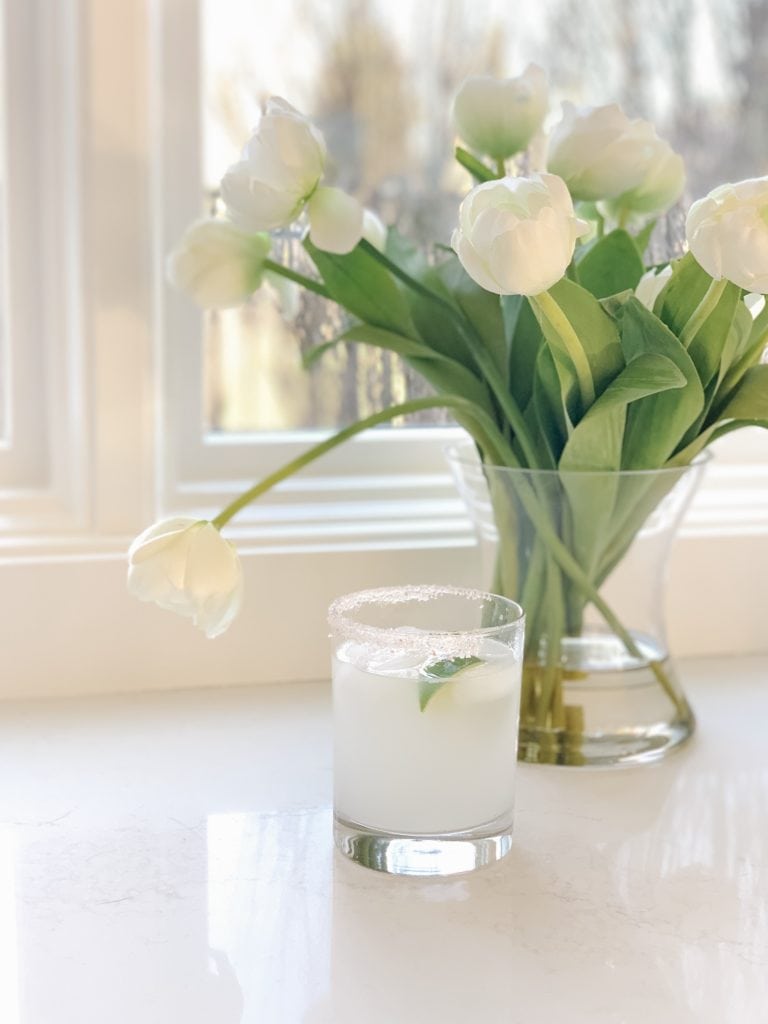 Over the course of the next month, I have a ton to share with you guys! Most of my big projects will be wrapped up by then so I'll have several reveal posts which are always fun. I'm hoping to also wrap up my Easter tablescape and a mini home tour with you this week. I decided early in the year not to join any of the big blog hop / home tours because the deadlines sometimes stress me out or don't work with my schedule. It's also really hard for me to get motivated to share an Easter tablescape in January or a spring home tour the first week of February! So, I'm going to try just sharing these on my own time, with out the big link up, and do them when it feels more natural to me. But if you're totally against this, let me know! I just wanted to try out something new.
I'm also going to try and incorporate two or three fashion-related posts over the next month or so. Your responses to my bathing suit post were so overwhelmingly positive, and I got requests for quite a few other fashion topics. So, I'll try to work on those (and my posing)! I know, as many of you mentioned, it's so much more helpful to see the clothes on, rather than the typical flatlays I share. Much like my home decor, I want to try and incorporate a good mix of high and low pieces for all budgets! I've already found some really cute budget pieces I'll be sharing soon. If there's something specific you're on the hunt for let me know!
I'm also planning to share my FASTer Way to Fat Loss experience soon (today starts week four of my second round). I'm still really enjoying it! I haven't been 100% perfect with the program, but I think it's actually helped me to stick with as long as I have (I'm coming up on 12 weeks)! My results probably aren't as quick this way but I feel like it's much more sustainable. If you're wanting to get bathing suit ready for summer, I can't recommend this program enough! And my coach (Jill Reikofski) has been wonderful! She has another round starting April 15th if you're interested. My before and afters are coming soon, along with more info on the program itself!
Recent Buys & Sales
Following are some sales that have carried over from the weekend!
I hope you all have a great week!
If you would like to follow along on more of my home decor, DIY, lifestyle, travel and other posts, I'd love to have you follow me on any of the following:
Pinterest | Instagram | Facebook | Twitter 
disclosure: some affiliate links used