I hope you all had a great weekend! Mondays just come around far too quickly! But it should be a fun week ahead, with Halloween sandwiched right in the middle. The only thing I'm not looking forward to is the time change at the end of the week – but I do love the fact we're quickly approaching Thanksgiving!
This post contains affiliate links for your shopping convenience. Click here to read my full disclosure policy.
Home Projects & Updates
Some of my Christmas decor arrived last week! It's really not as many boxes as it appears. For some reason, Pottery Barn decided to ship my faux greenery stems in individual boxes. In case you missed it, I shared my Christmas design boards last week and I'm excited to get started on all of it soon!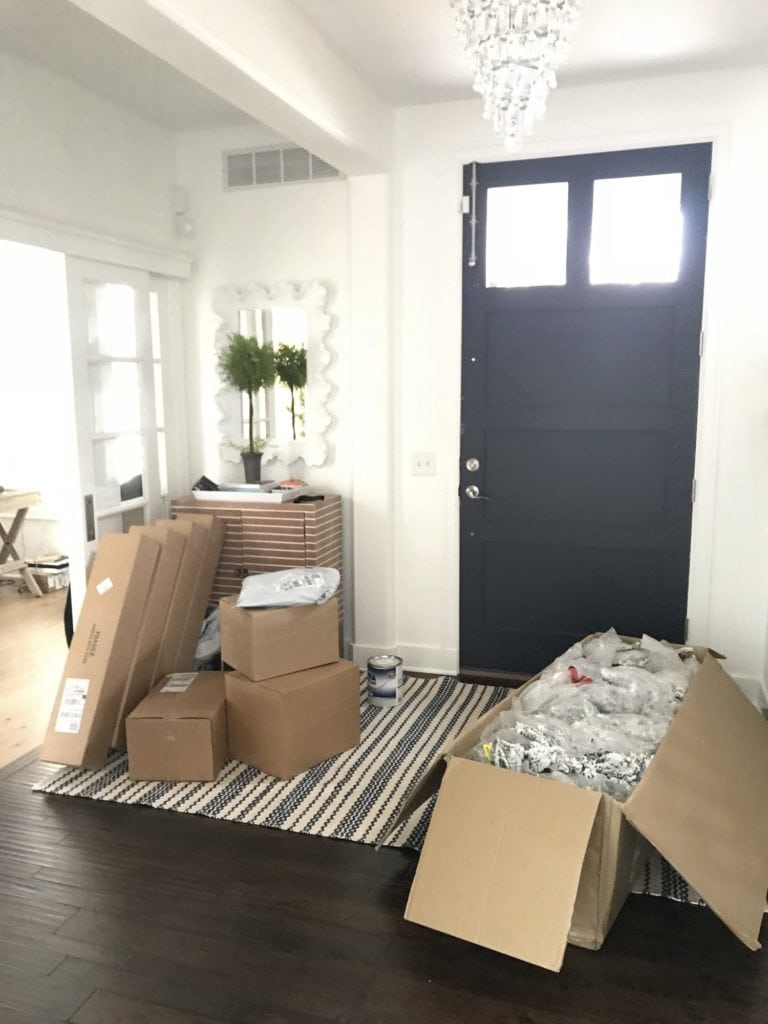 I set up this 9′ flocked tree I ordered because I wanted to make sure the lights worked and the quality was good. I haven't adjusted any of the branches yet and I'm really happy with how it looks so far! Definitely a great value for the size! It also sheds a lot less flock than our 7′ flocked tree from last year that I used in the dining room. I love them both but the shorter one (which also comes in a larger size) definitely has a lot more flock on it if that's the look you're going for!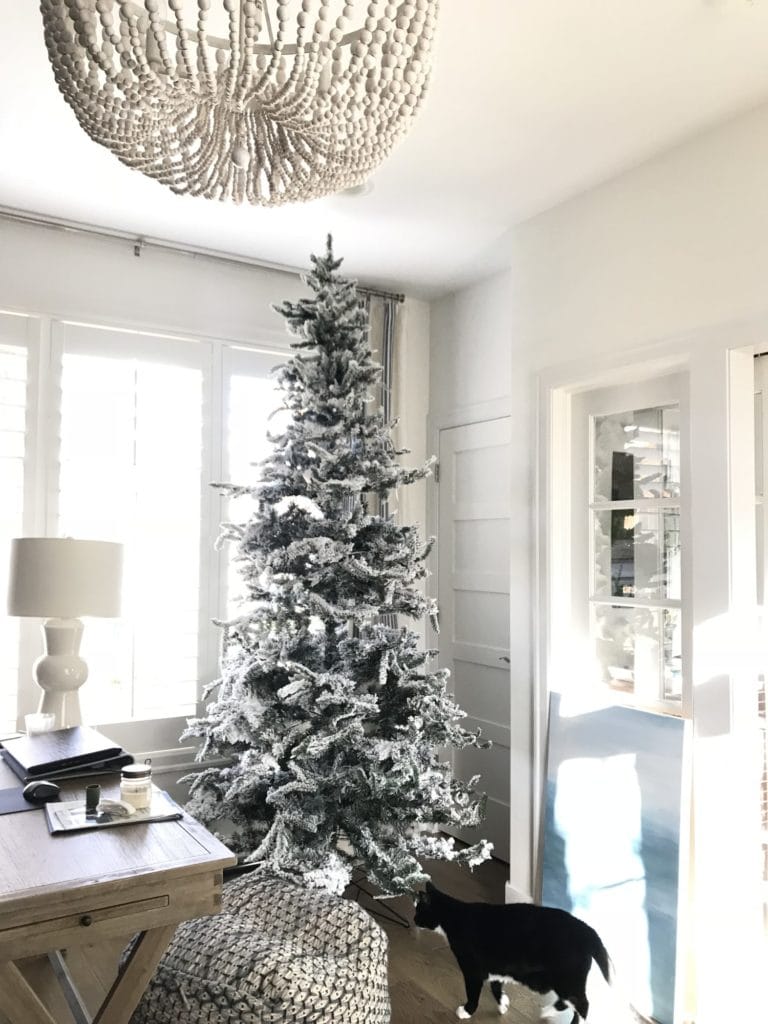 Fall colors really started to show up in Omaha last week!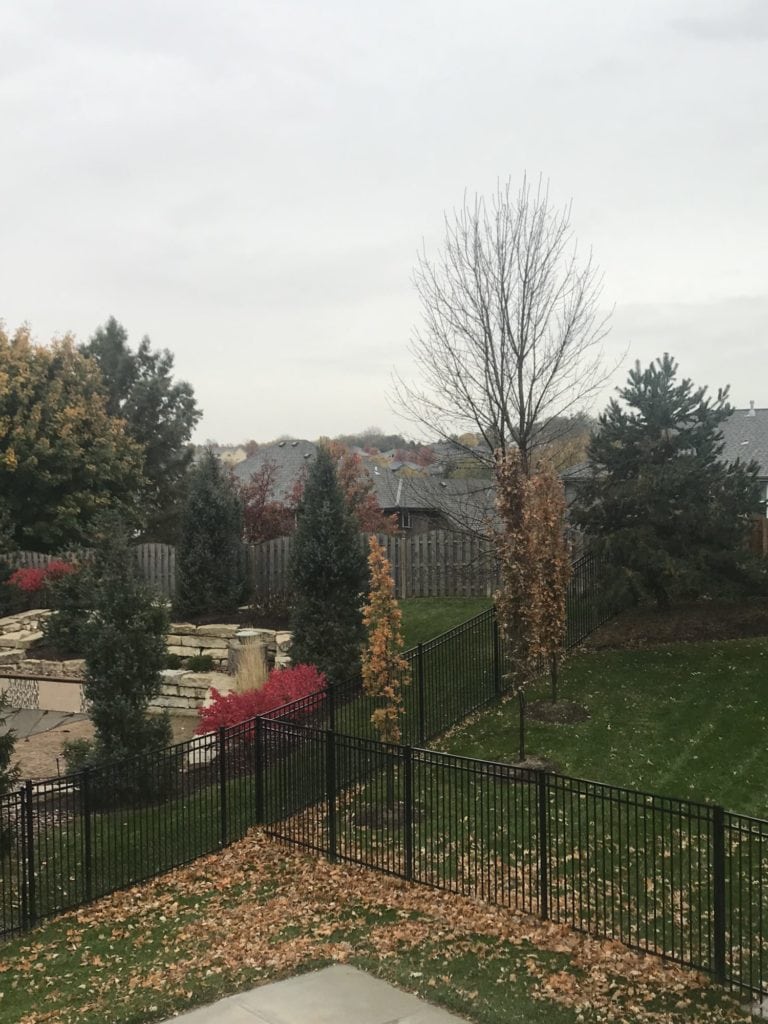 It's always so fun to watch the seasons change and see the color evolve in our yard.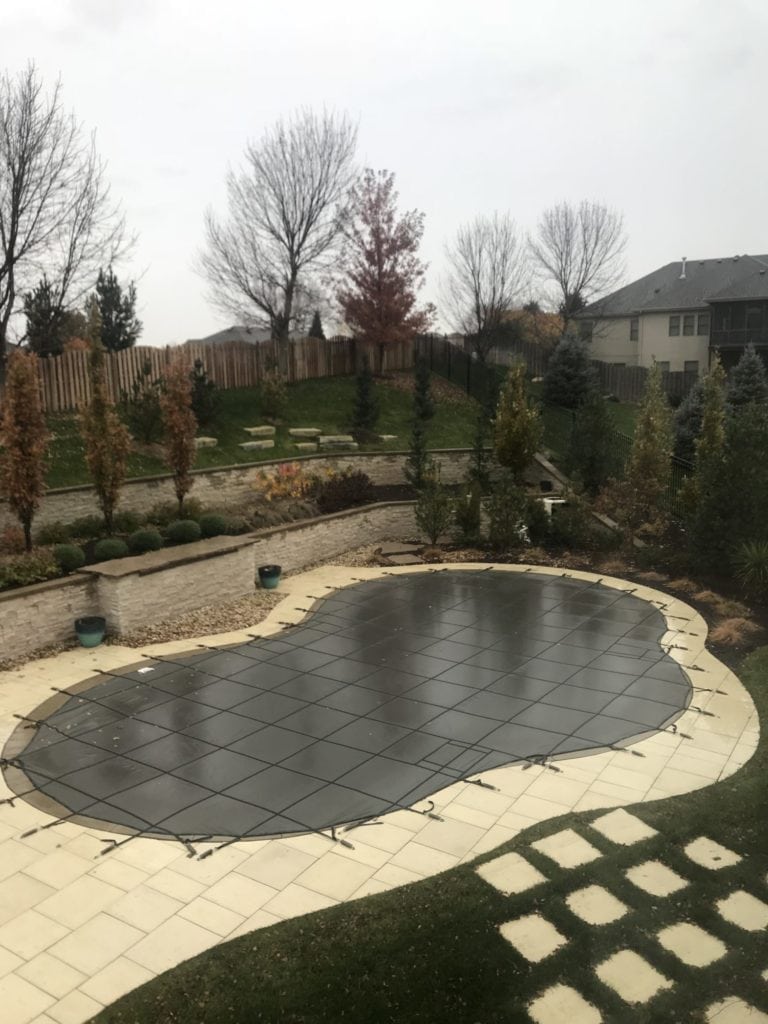 Most of our bushes were too new last year to show fall color so it's been fun watching them change, as well!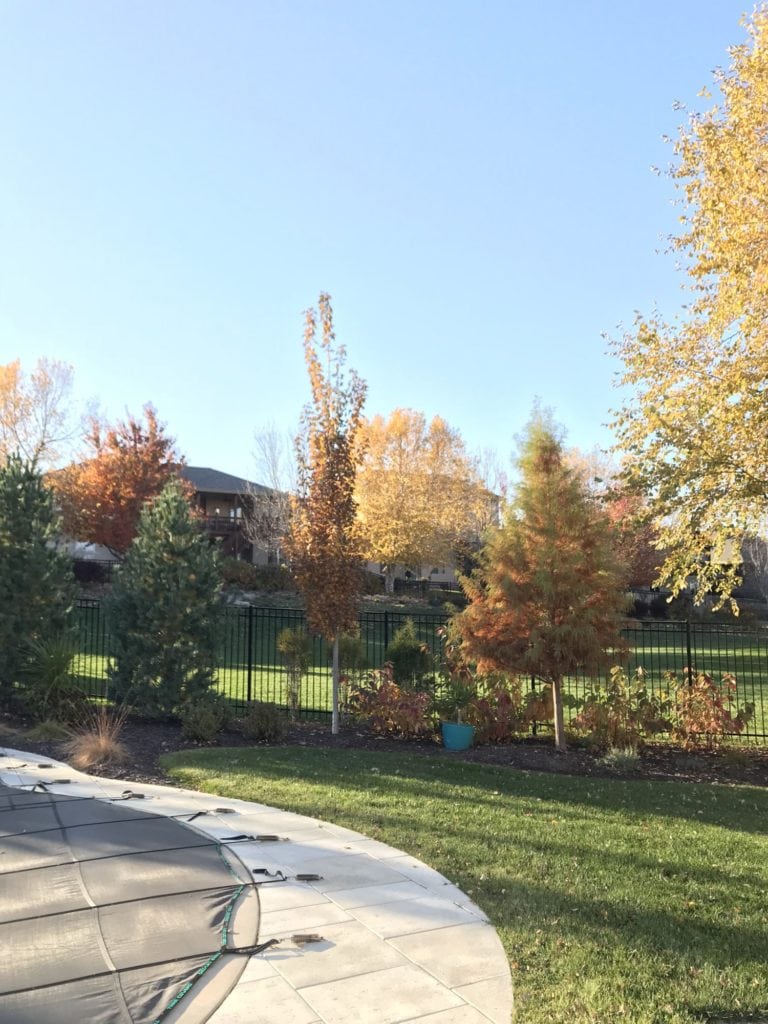 The view out our kitchen looks different now, as more orange and brown tones come in. The change in sunlight angles also makes me realize how badly we need to wash our windows!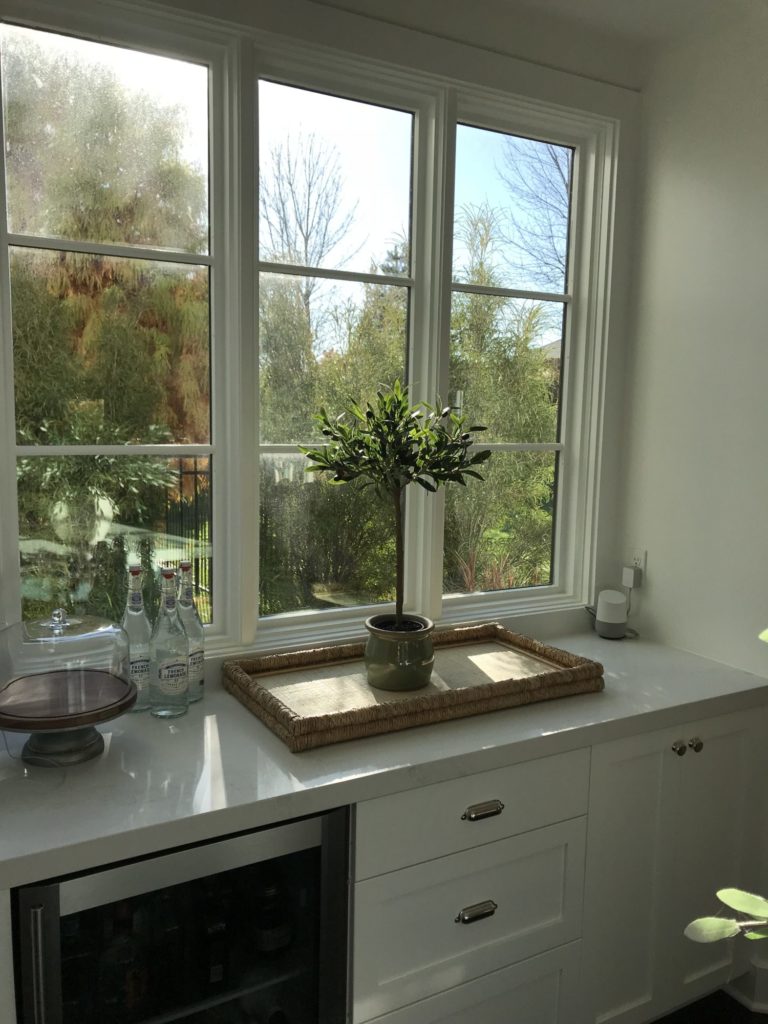 So here's a dose of reality for you. If you're ever having a bad day, feeling like your house is a wreck, just remember that most days, my craft room looks like this: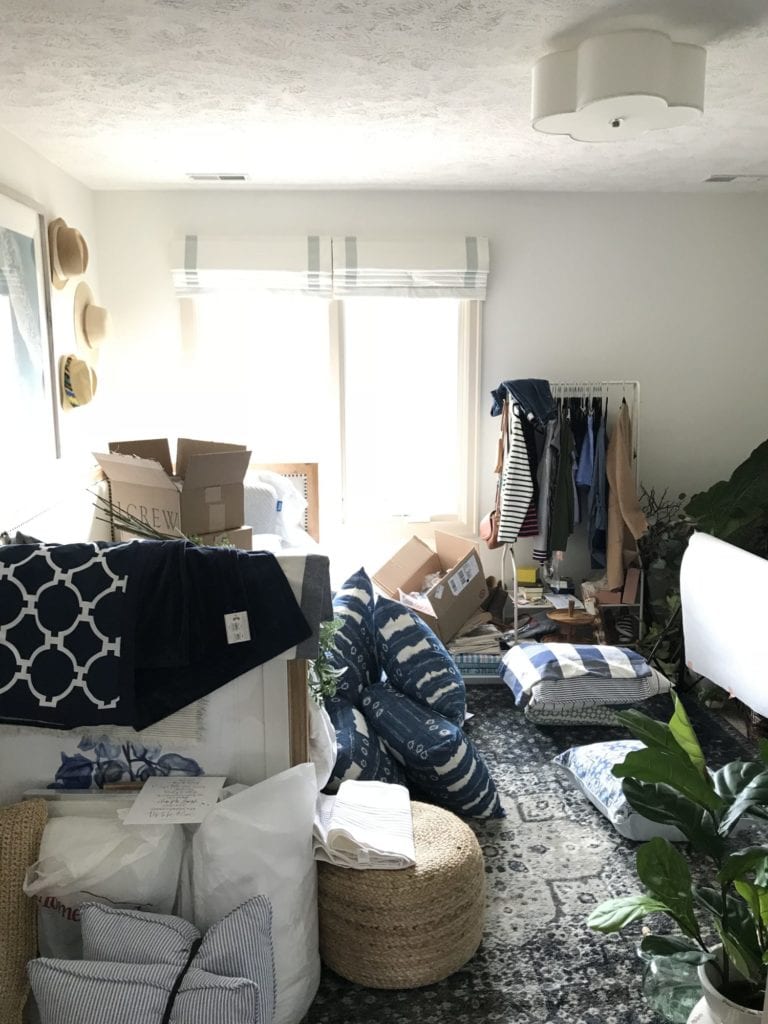 And don't worry – it gets worse before it gets better… This is what happens when you try to change over seasonal decor quickly. There's no time to put anything away.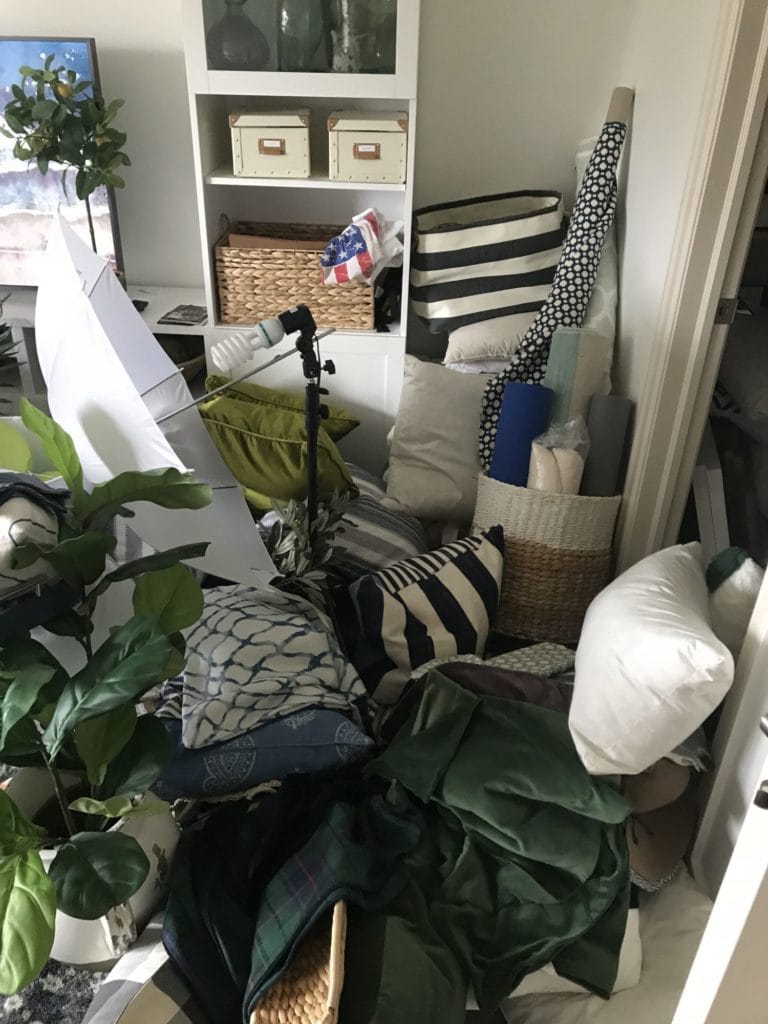 I finally had to address the "situation" over the weekend. I'd been avoiding it for months (obviously). It really just involved me hanging up pillow covers, and re-stacking pillow forms but it feels so good to have it done. I also went through some of my older pillows that I knew I wouldn't be using any more and sold those. It feels great to have this room back!
I ordered a new entryway light while I was in Atlanta (bloggers are bad influences on each other)! Our old chandelier was nearly six years old and as much as I still love it, I was ready for a change and to get something that better fit our current style. I ordered the small Darlana pendant. I was going to go with the knock-off version, but I just never loved how the polished nickel version and the knobs on the four corners at the top that weren't on any of the other finishes. After years of indecisiveness, I finally ordered it. It arrived late last week and I convinced Kurtis to hang it for me Sunday morning. It's a beauty! Once I get the space styled, I'll plan to take some "real" pictures for you – without that foam on the fixture 🙂 After he hung it, Kurtis asked me why I didn't always buys "nice" lights because he said they're so much easier to hang. I had to remind him that HE was the reason in every single instance. #budget. Ha!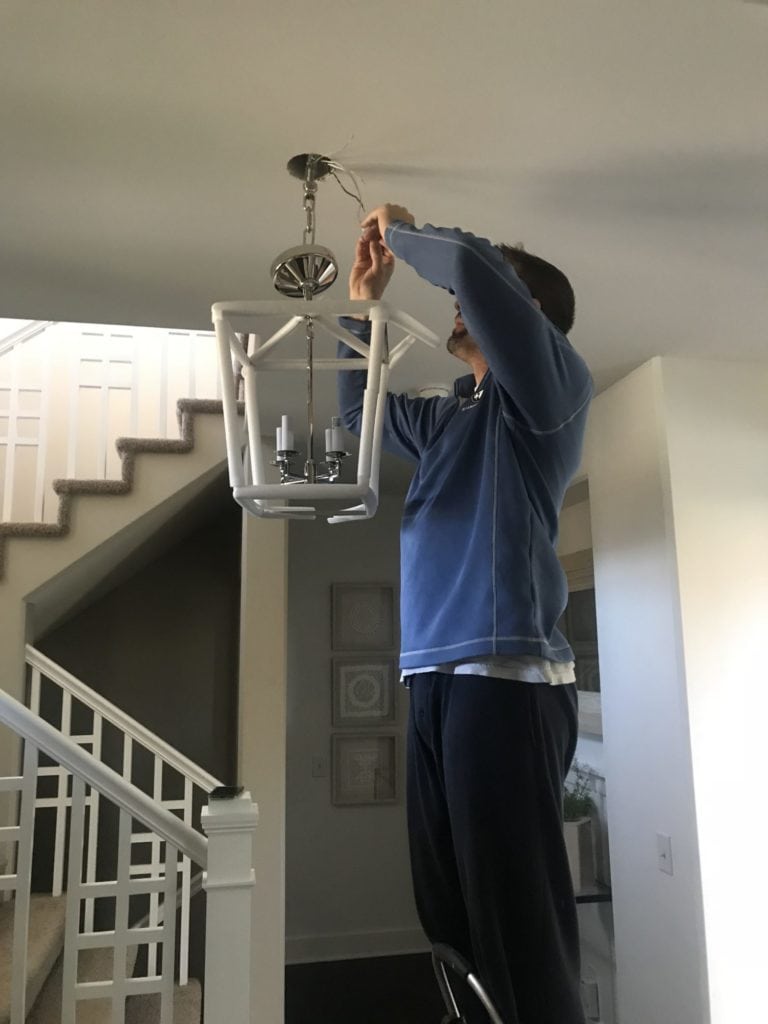 Around Town & For Fun
The weather was cool and wet for the most part last week. Which made it the ideal time for our favorite turkey/chicken corn chowder soup. This is buy far one of our favorite recipes in the fall and winter! Don't judge the old photos on the recipe. I promise it is delicious! The recipe makes quite a bit so we had it for lunch and dinner for a few days as well!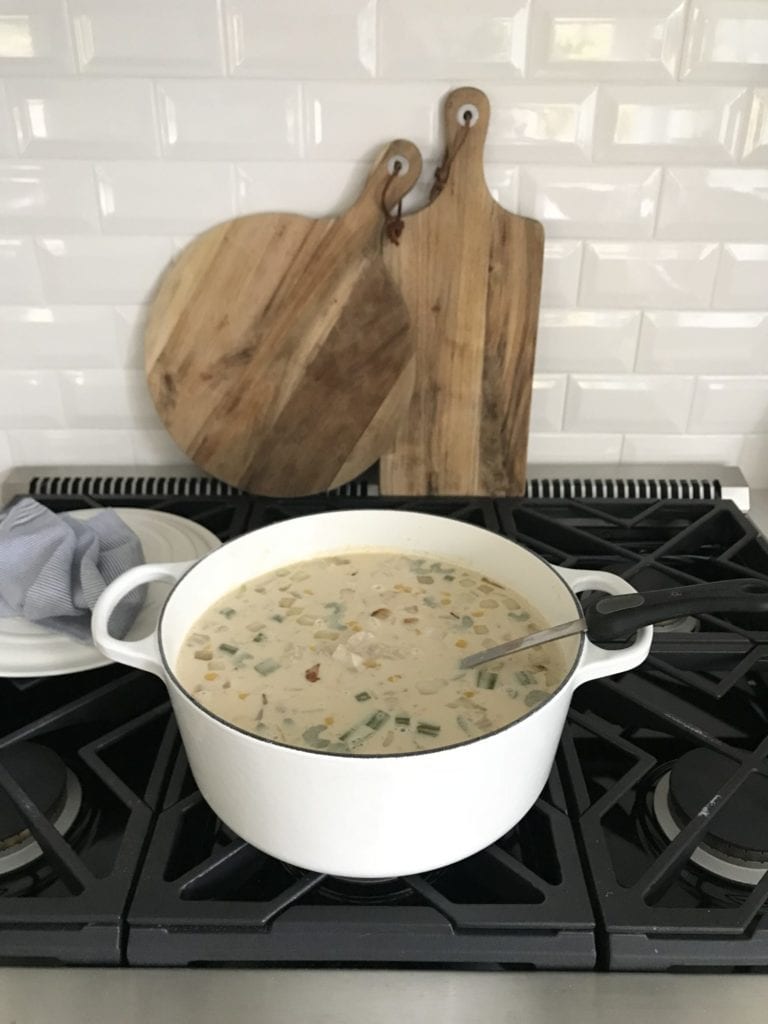 Friday night we headed to La Mesa for an early dinner. When Nick found out we left for dinner and were already eating by 4:15, he said he and Jill were going to dress up as the Stewarts for Halloween and it would be the best day ever. He then proceeded to impersonate us. We were dying of laughter! Mostly because it was all true and we legit were done with dinner by 5:00! It's how we roll – we hate eating late!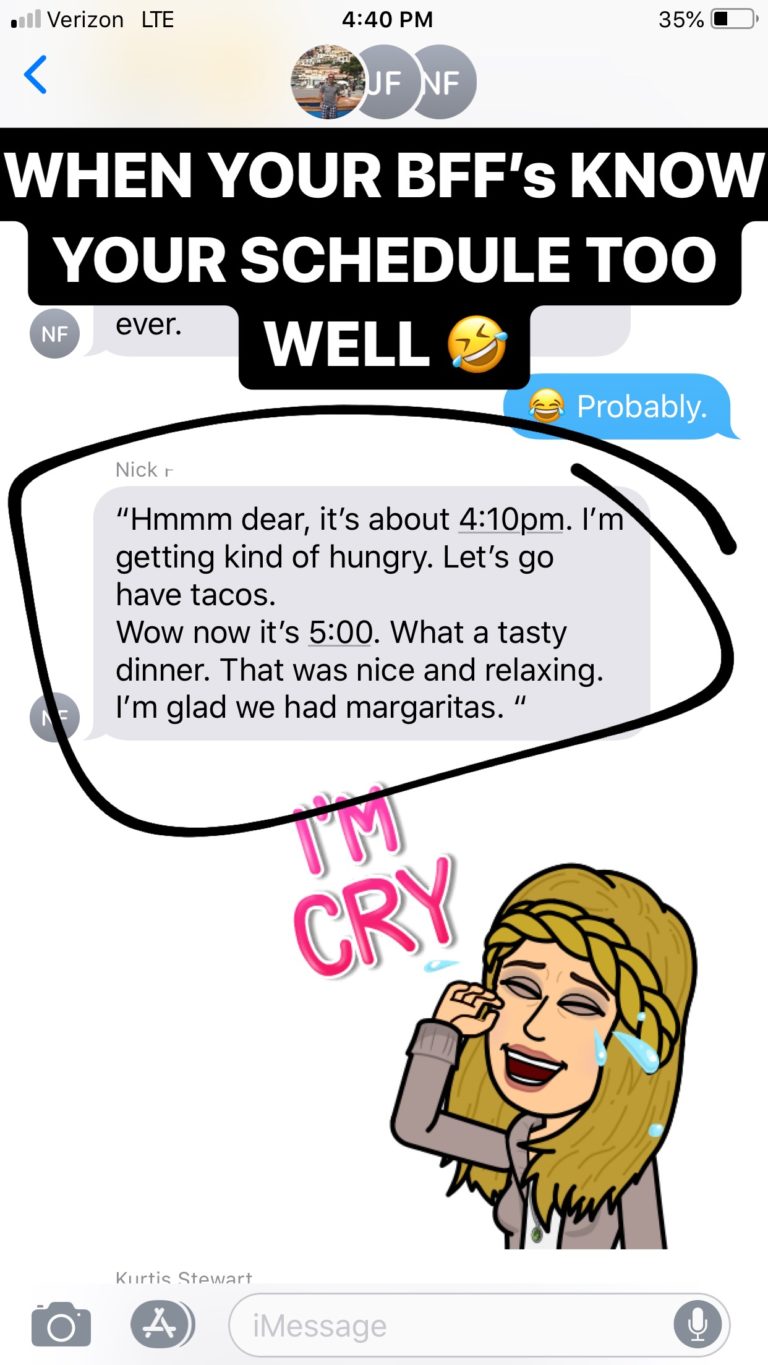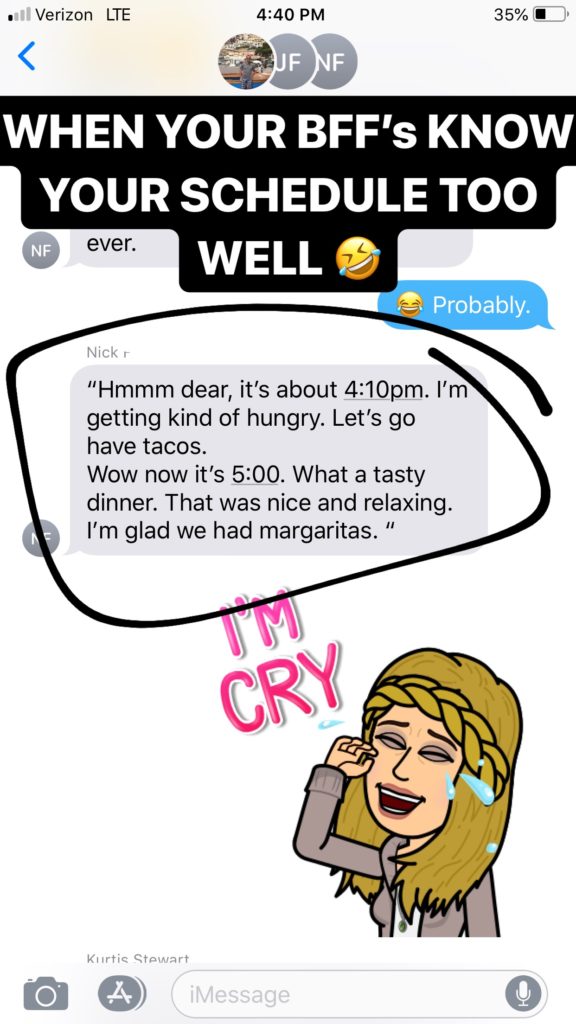 After dinner we went over to their house and hung out, dreaming about our lives if we won the Powerball.
Saturday we got some work done around the house and then headed out to Roja for a late lunch with Jill and Nick. Zoe was pretty happy to hang out with us for the evening. She's basically the cutest kid that's ever lived.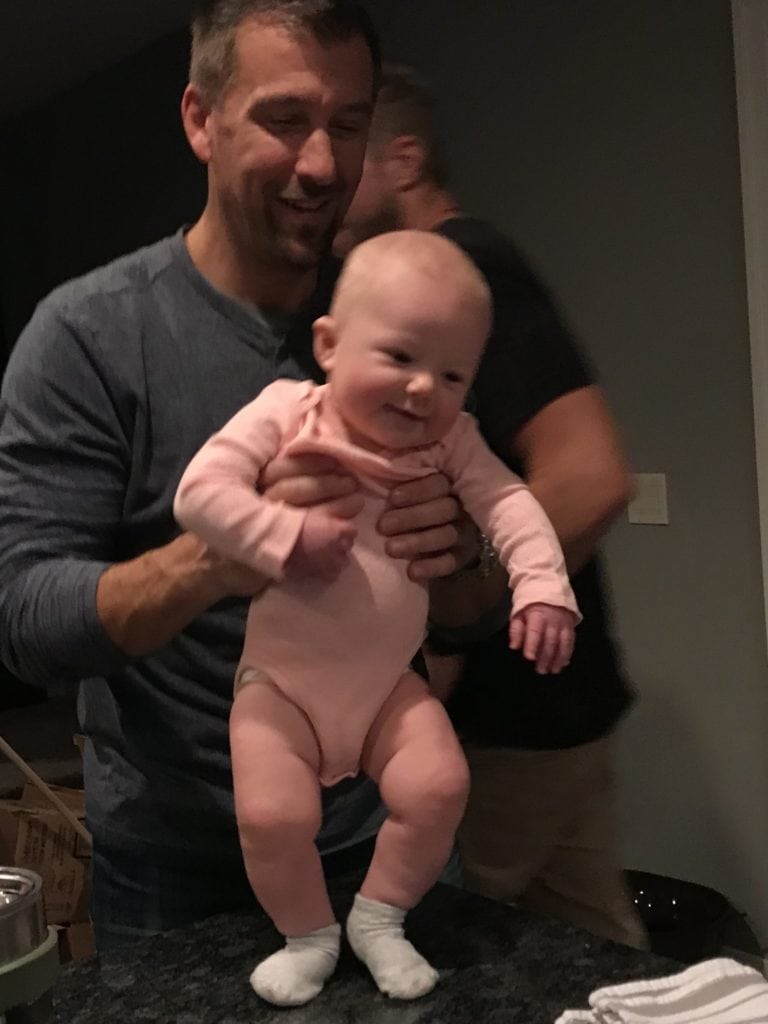 The cats had a pretty lazy weekend. Shocking, I know. This time of year, they basically follow the sun around the house. You can get all the bedroom sources for this room in this post.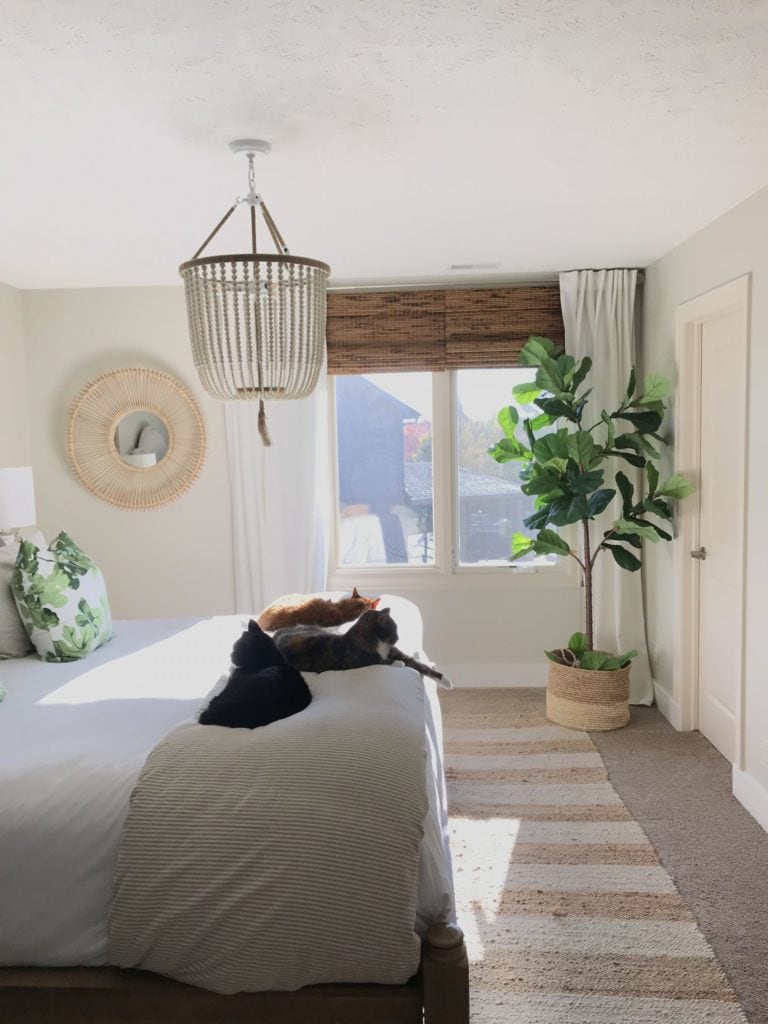 We finished Ozark last week, so last night we decided to try The Americans. Have you seen it? We're one episode in so we hope it's good! We decided to pick a show that had 5+ seasons so we don't have to find a new one for a long time 😉
Recent Buys & Sales
I wore this cute sweatshirt on Friday and Kurtis said it reminded him of the image below. I promise it's a lot cuter 😉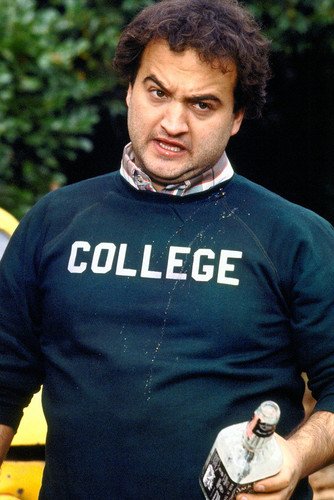 Following are some of the sales that carried over today from the weekend!
Have a great week!
If you would like to follow along on more of my home decor, DIY, lifestyle, travel and other posts, I'd love to have you follow me on any of the following:
Pinterest / Instagram / Facebook / Twitter / Google+
disclosure: some affiliate links used