I hope you all had a great weekend! It was a crazy week of travel for me last week, so I'm changing the format up a bit for this week's Weekend Recap!
This post contains affiliate links for your shopping convenience. Click here to read my full disclosure policy.
My Time in San Francisco and Napa
Early Tuesday morning, I headed to San Francisco for a blogger/designer retreat with Zephyr. If you're not familiar with the brand, they make ventilation hoods and inserts for kitchens, and while we were there, they also launched a line of wine and beverage refrigerators! There were 12 designers and bloggers invited and it was such a fun week!
I got in a few hours before the event started, and headed to the Painted Ladies since I'd never seen them in person before. Admittedly, it was a bit of a disappointment and I was there all of five minutes. But, the views were gorgeous and it was fun to visit such an icon in San Francisco! If you grew up watching Full House, it's a must 😉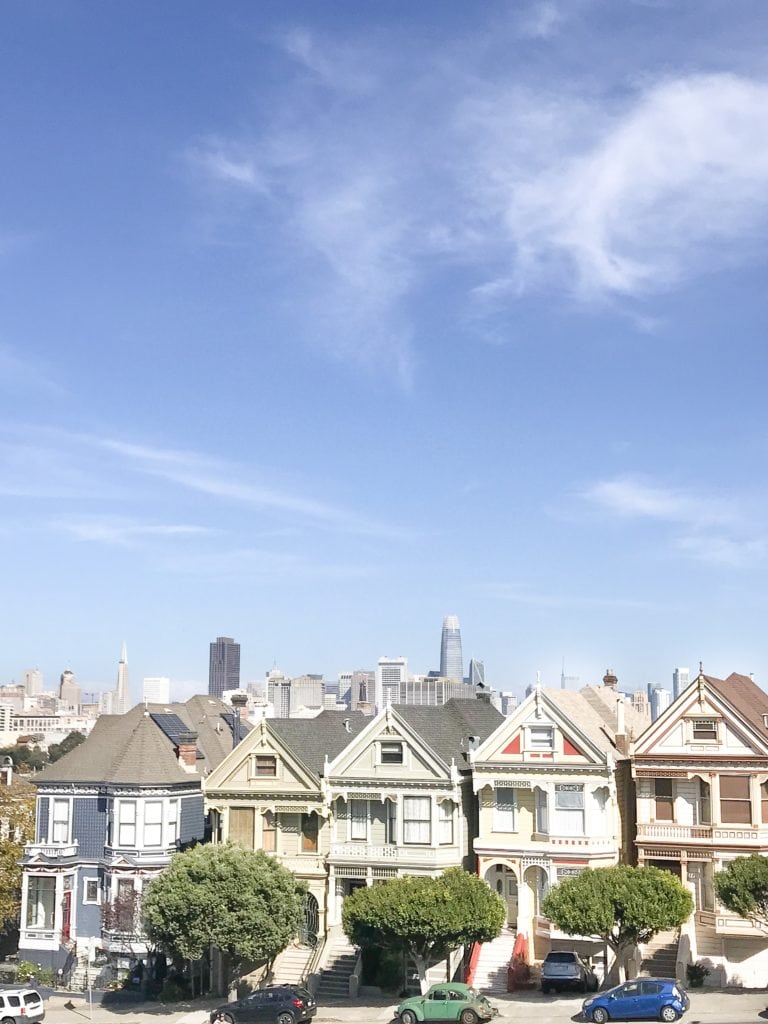 We stayed at Proper Hotel, which was designed by Kelly Wearstler. It was a funky and fun property and the design was very well thought out!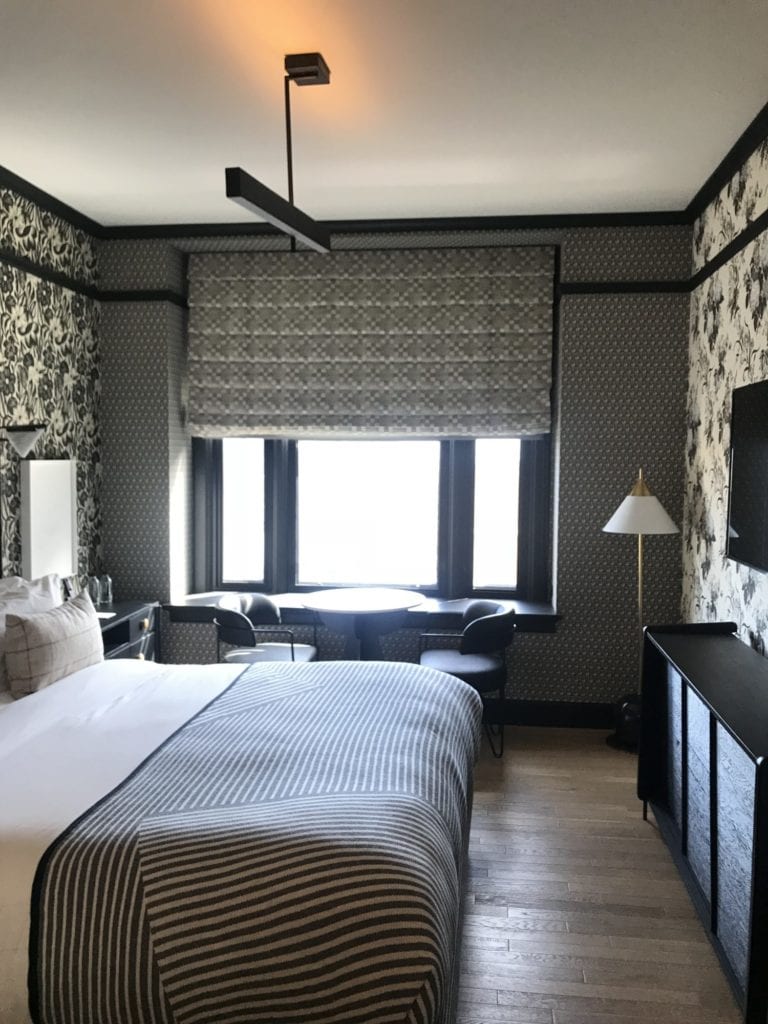 The first night, we all met at the rooftop bar before heading to dinner at International Smoke. PS – how giant do I look in this picture?!?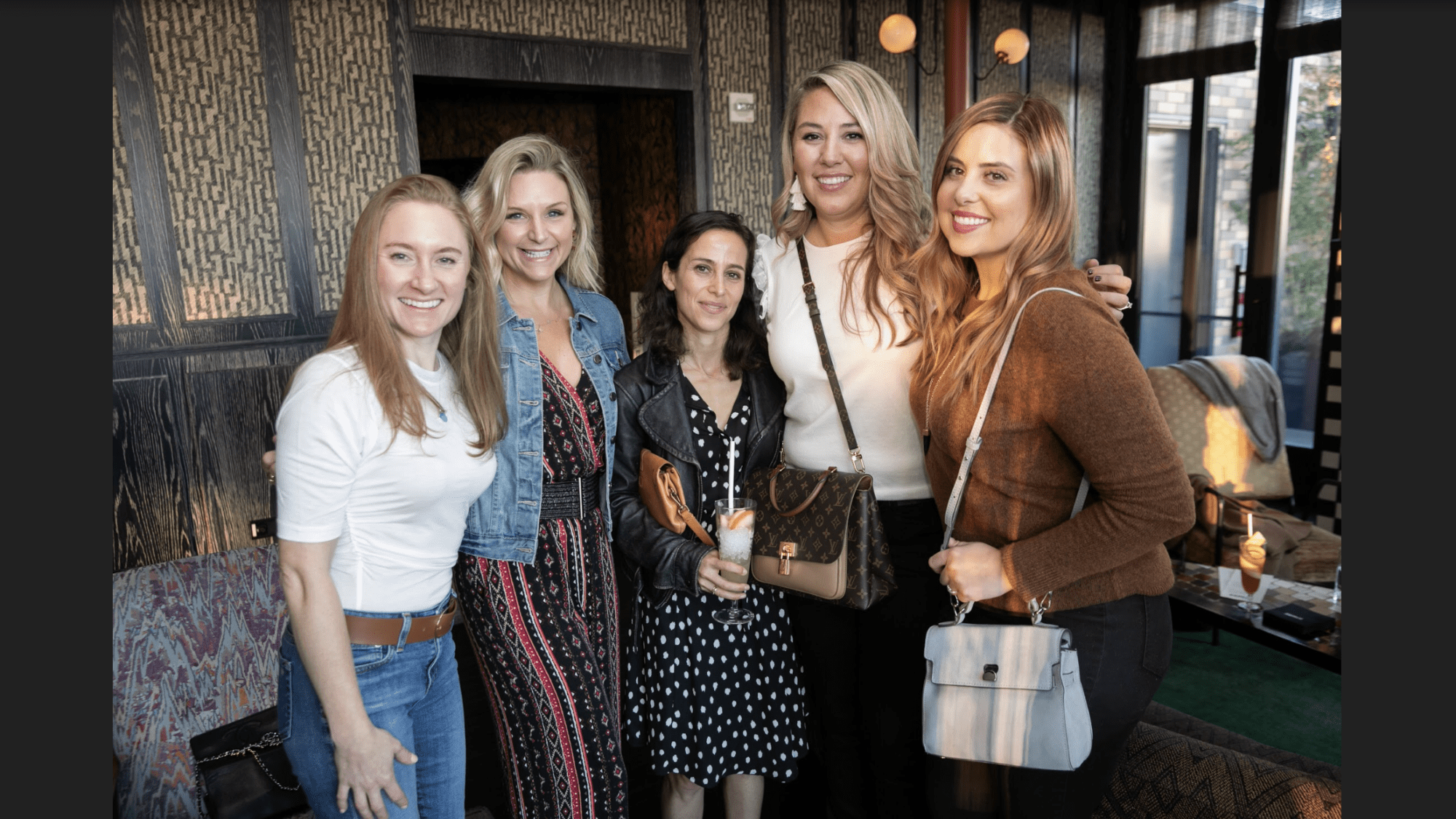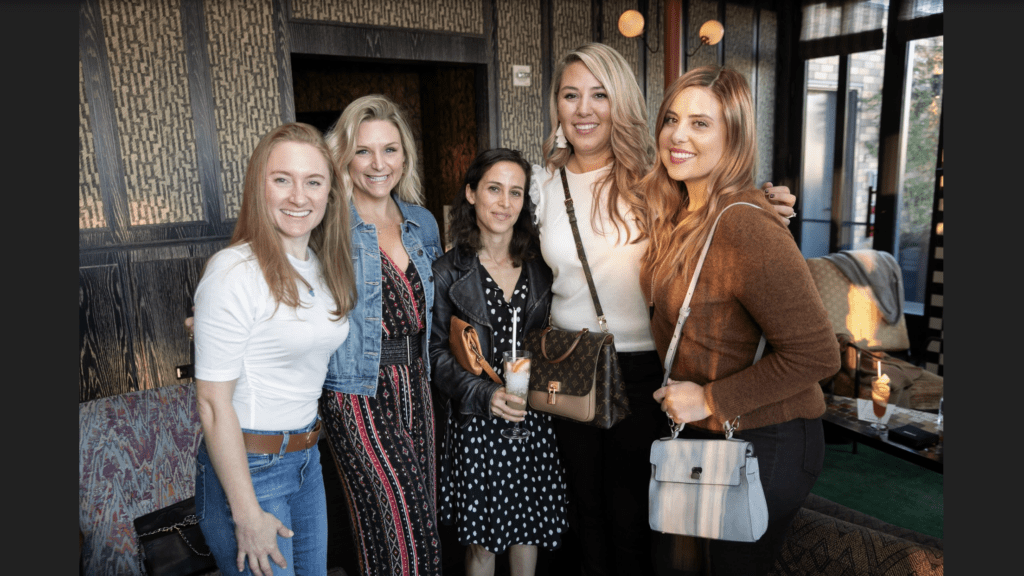 Wednesday we headed to the Zephyr showroom to learn more about their products and to see their new wine refrigerators.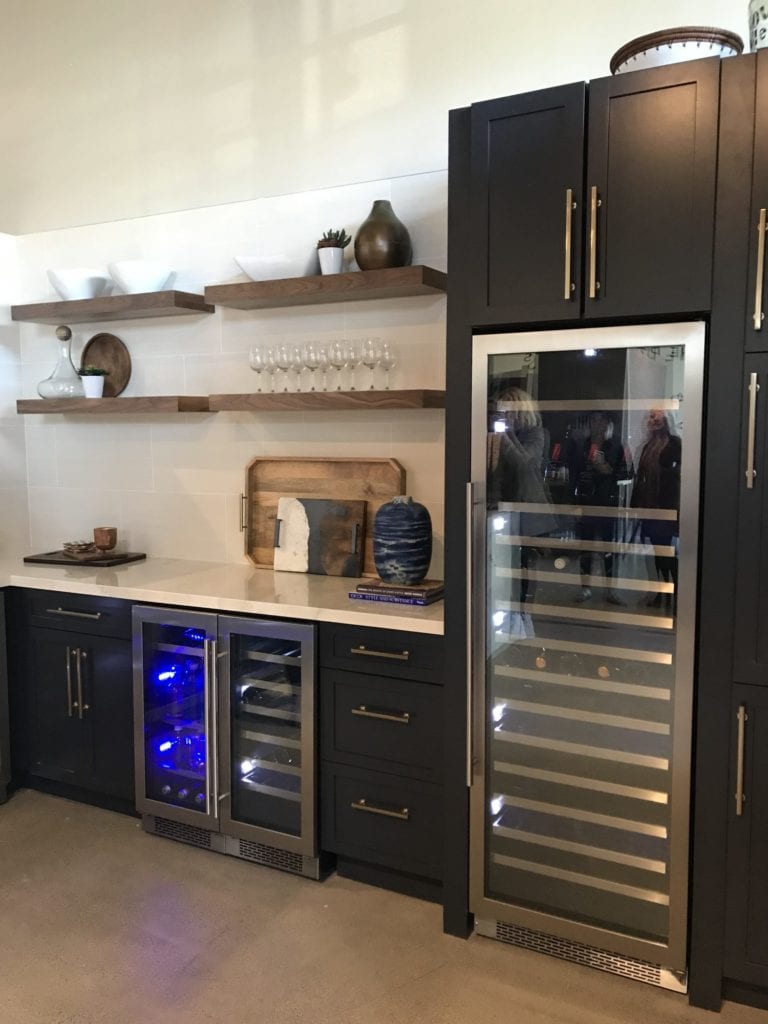 After lunch at the showroom, we did a design tour around the design district. One of my favorite stops was at Fireclay Tile. They make the most gorgeous handmade tiles in the widest variety of colors I have ever seen!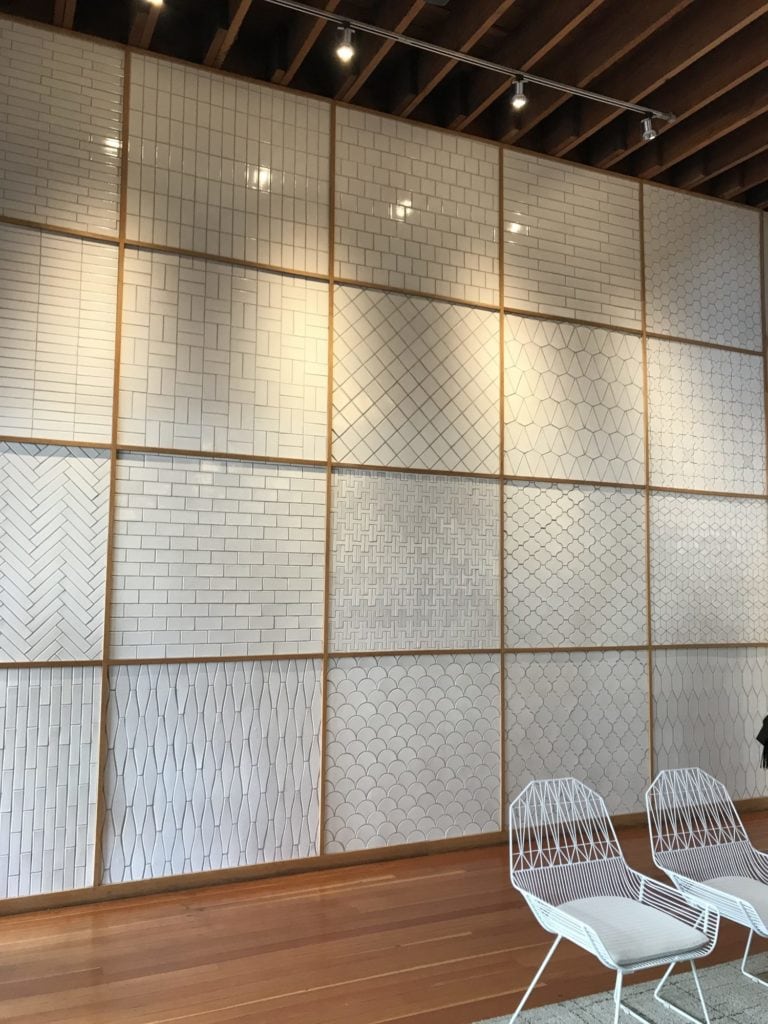 We got to try our hand at tile painting and made a set of coasters. Once they're fired, Fireclay is going to mail them back to us so I'm excited to see how mine turn out. I guessing not well – it was hard! But so much fun!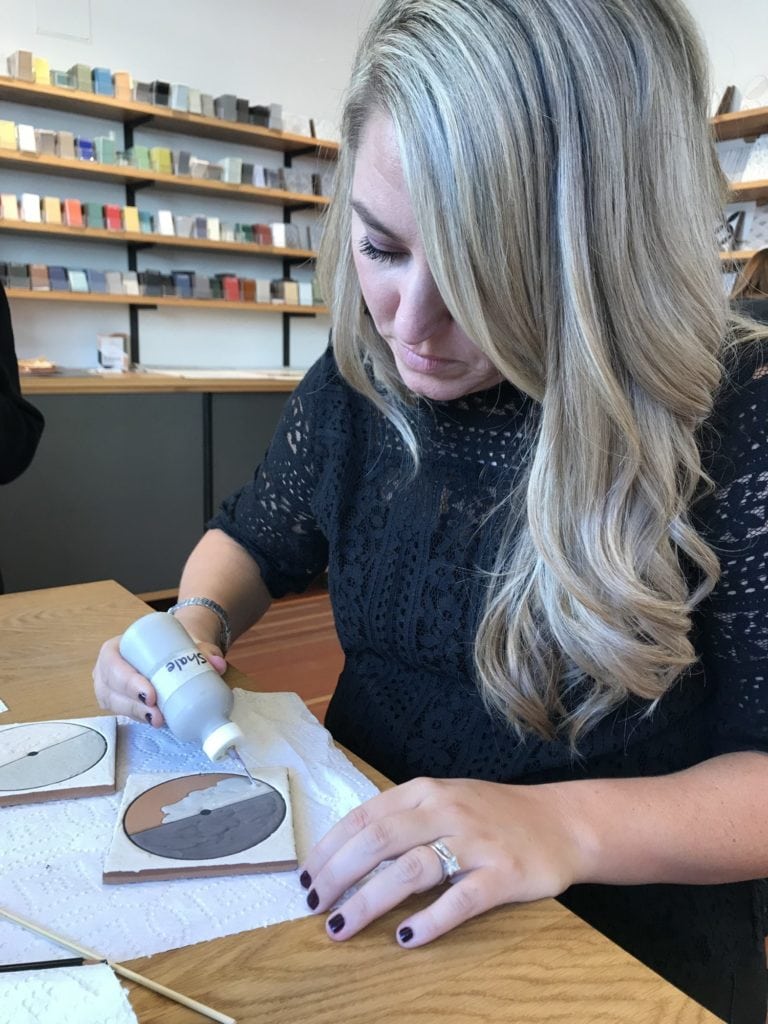 That evening, we had dinner down in the San Francisco Ferry Building at Boulettes Larder. The views were pretty spectacular and the food was excellent!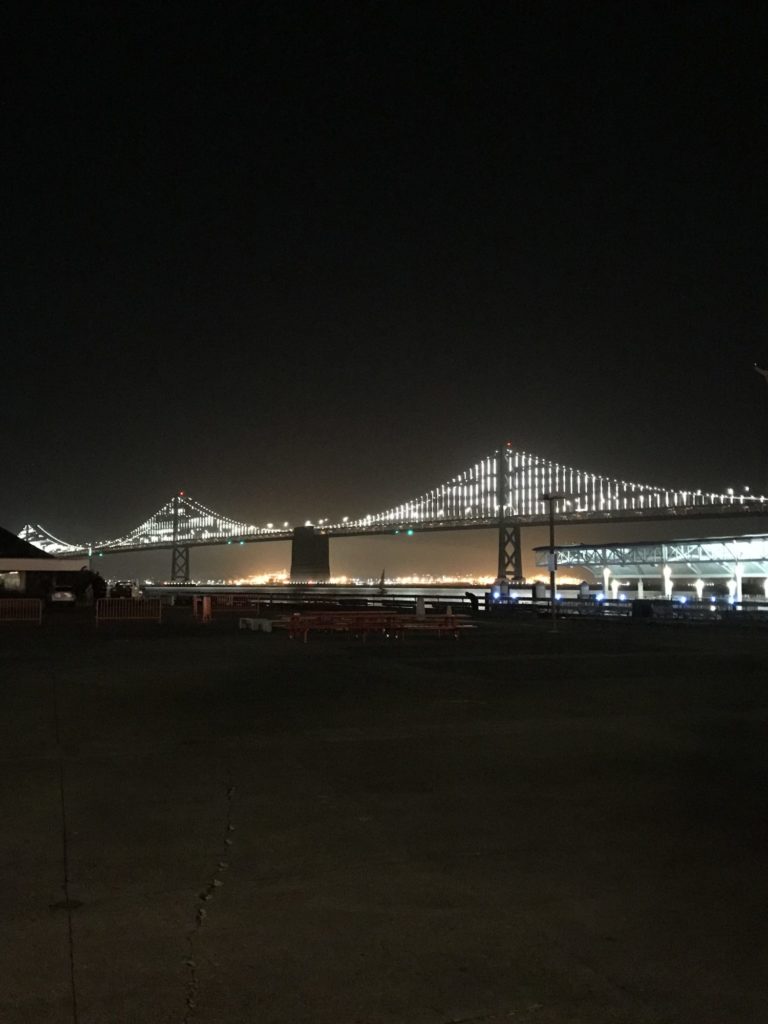 Thursday was our day in Napa! I haven't been since Kurtis' 30th birthday, which was more than a decade ago, so I was looking forward to going back! Our day started at Joseph Phelps Vineyards. We had a private wine tasting and learned a lot while having a total blast! The weather was gorgeous too!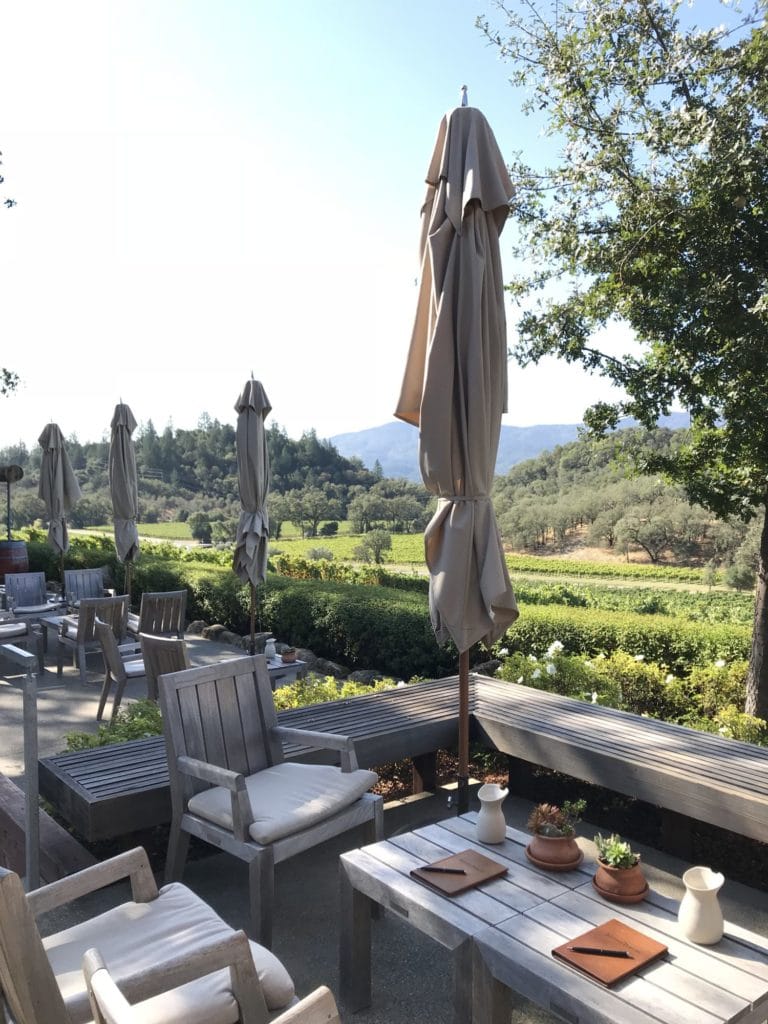 After Joseph Phelps, we headed down the road to Rutherford Hill Winery, where we had lunch in a cave! Here's the whole group that attended.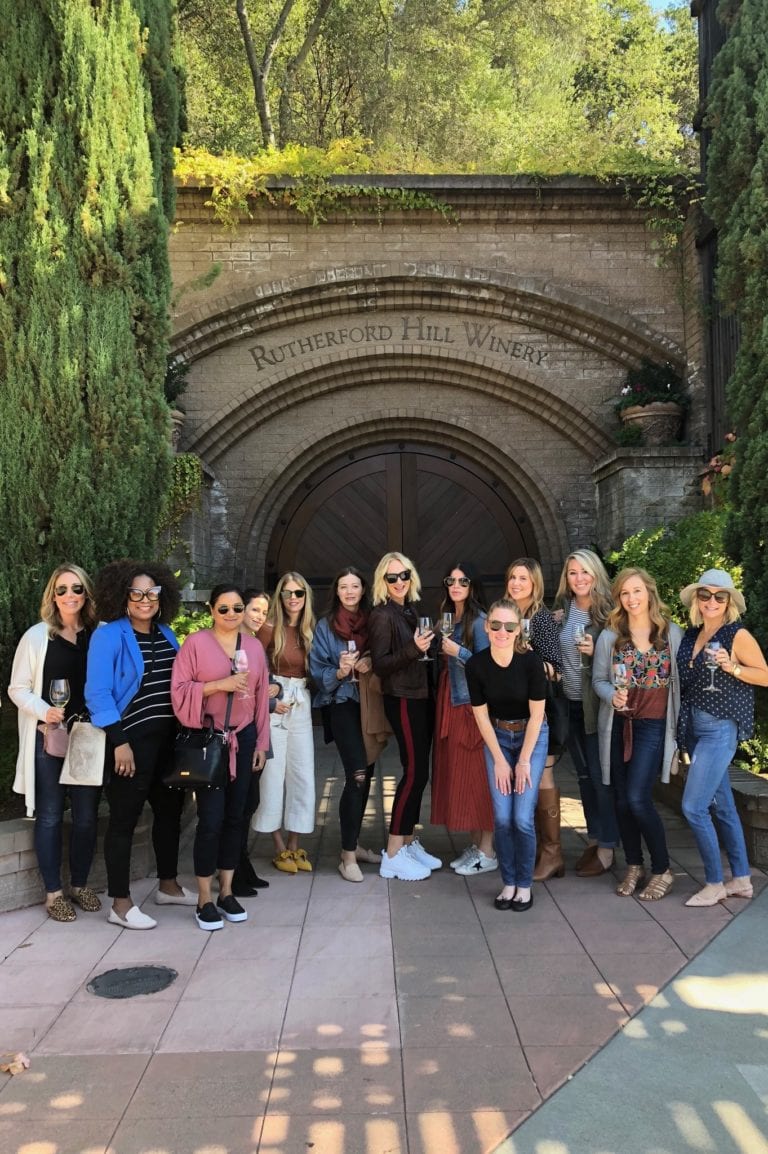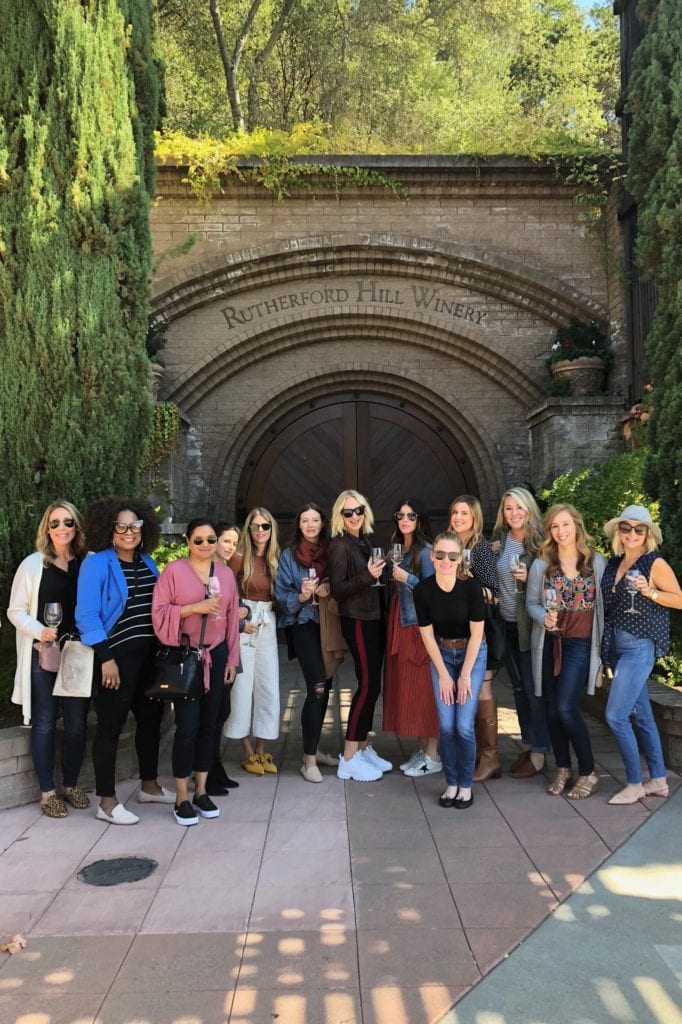 On the way back, we took the usual tourists photos of the Golden Gate Bridge.
We then headed to the San Francisco Fall Art & Antiques Show. There were so many interesting booths and unique items! I took a quick photo of this booth for ideas on how to frame some old flags I have.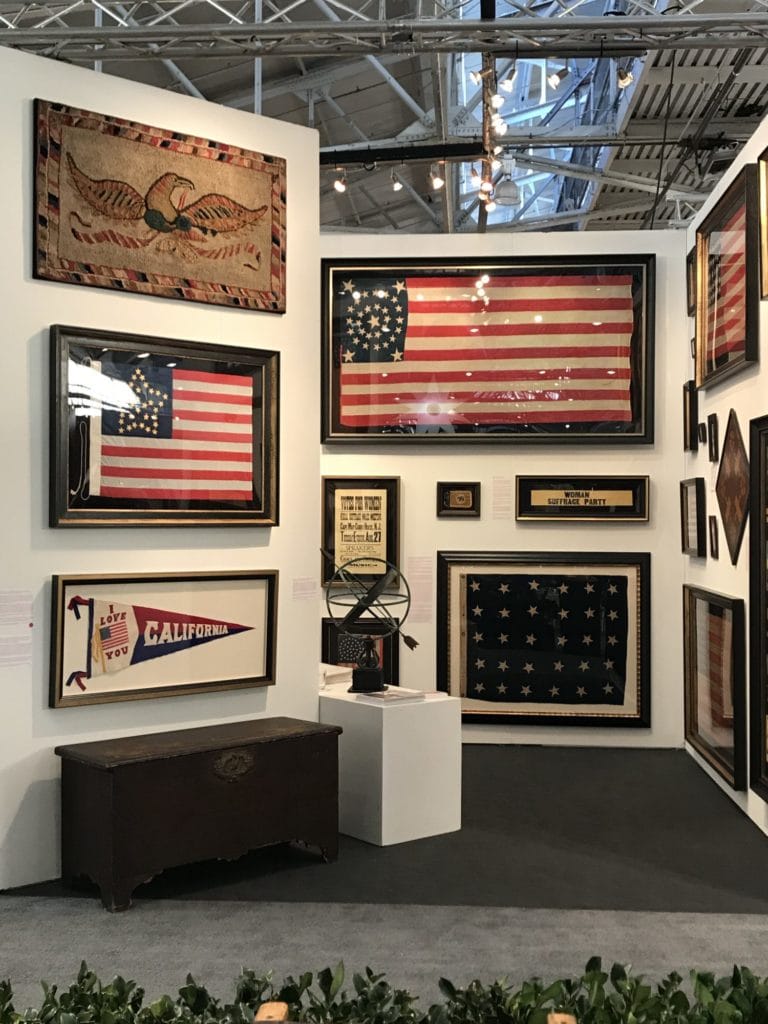 The day ended with drinks and appetizers on the roof of our hotel. I had such a blast with this group of talented women and met so many new friends! It was a wonderful experience and I'm so glad I decided to attend!
Our Time In Salt Lake City
I hopped on a 6 am flight from San Francisco to Salt Lake City on Friday morning. My cousin's daughter was getting married that afternoon and I wanted to ensure I didn't miss it so I took the earliest flight possible. The bride, Danielle, was born when I was in 9th grade, and feels like a little sister to me and she married her high school sweetheart. It was a beautiful October day in Salt Lake which was perfect for their outdoor wedding at Florentine Gardens in Layton. It was a beautiful venue!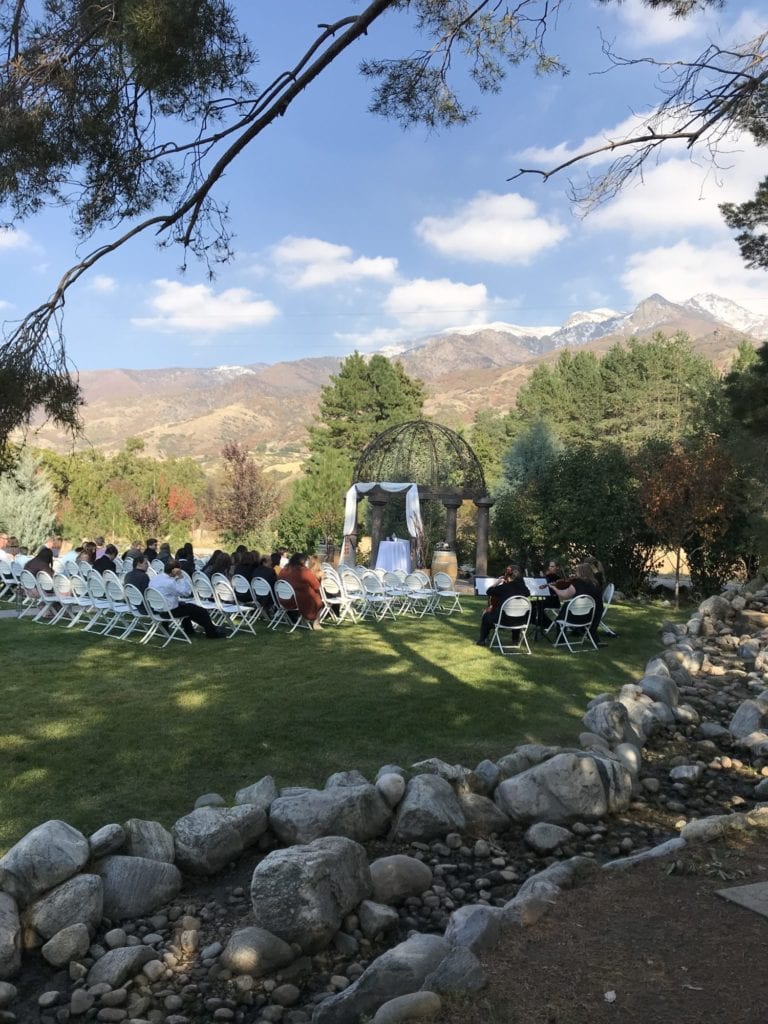 Here's my family after the ceremony.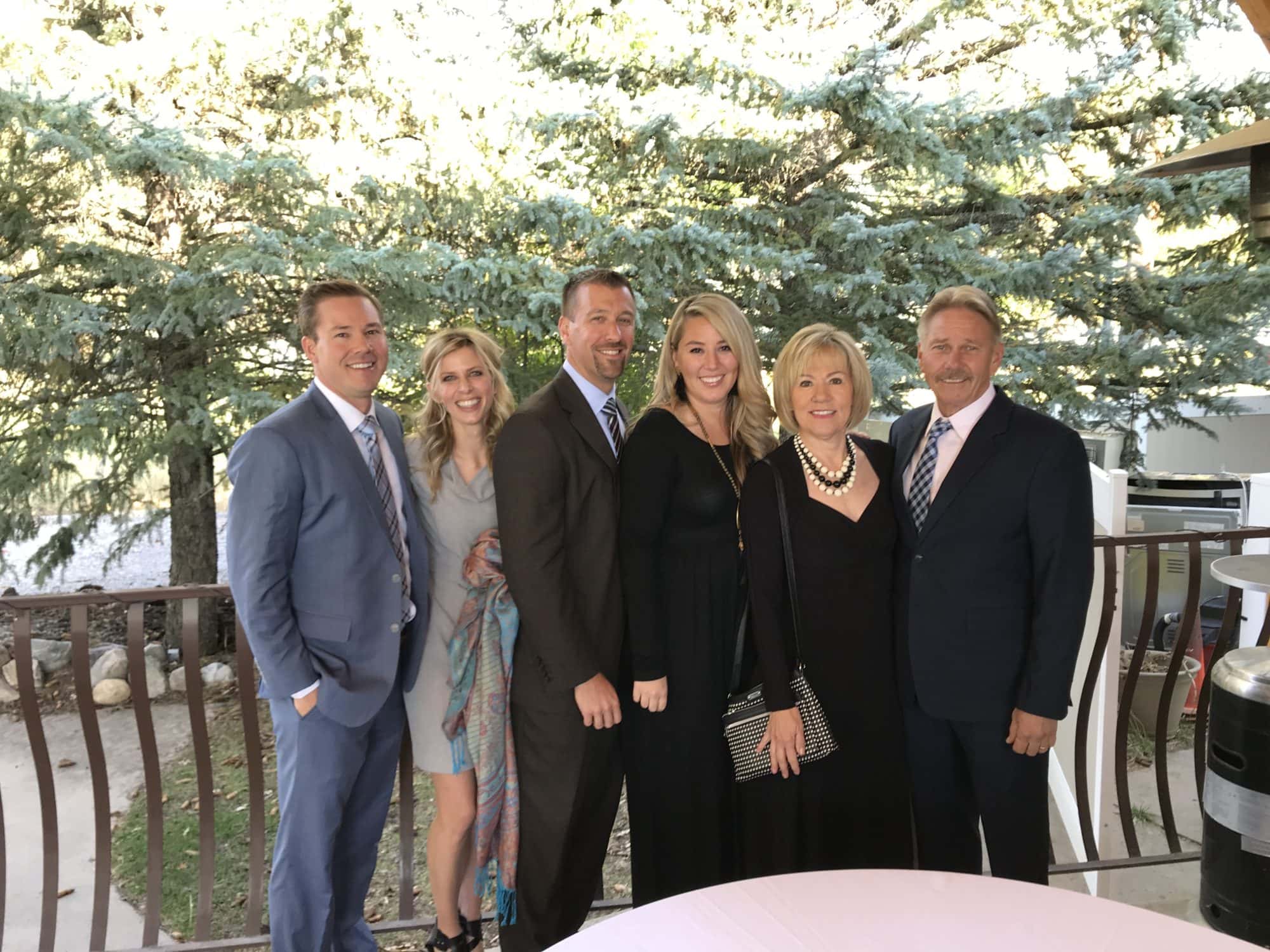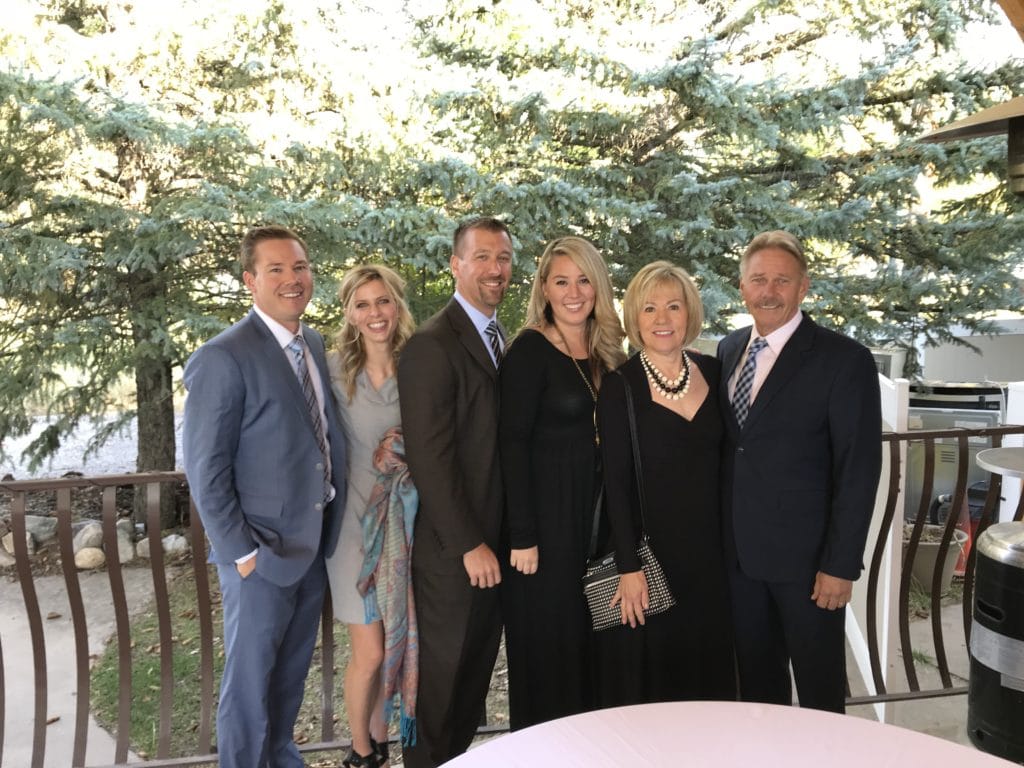 Me and the beautiful bride! So happy for her!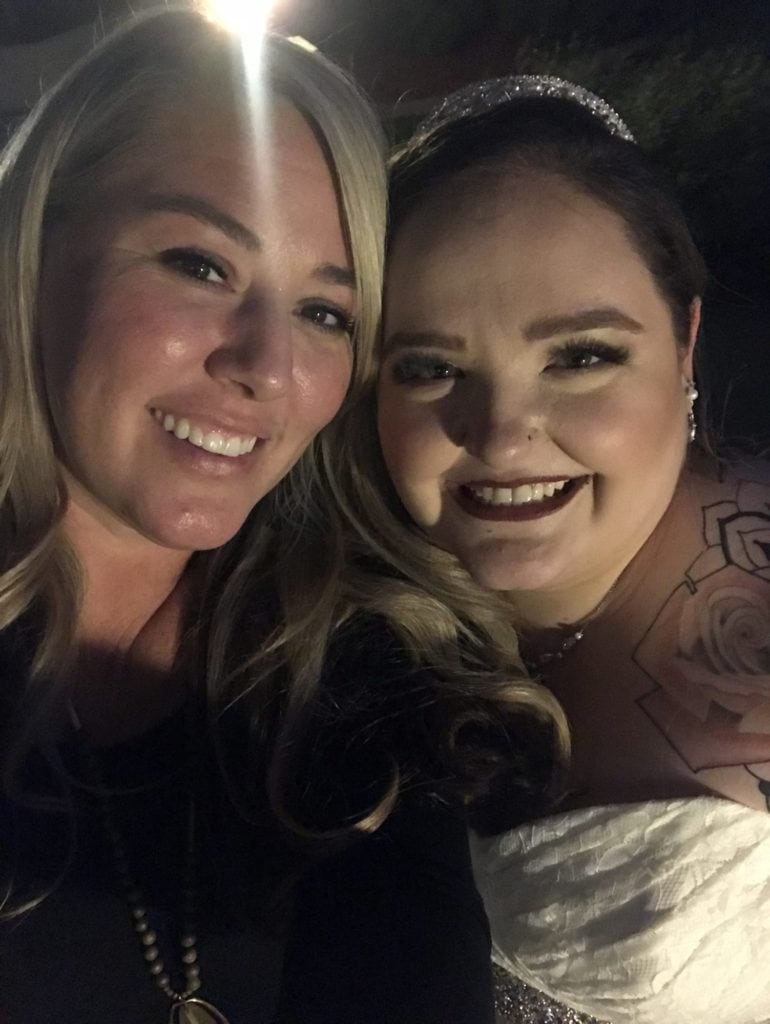 I shared this on Instagram Stories but wanted to re-share here. I love how my mom decorated her dough bowl for fall! Those are all real gourds, pumpkins and cabbages. She left some of them potted, then added a lunch bag around each pot so she could still water them without damaging the bowl. It turned out so cute!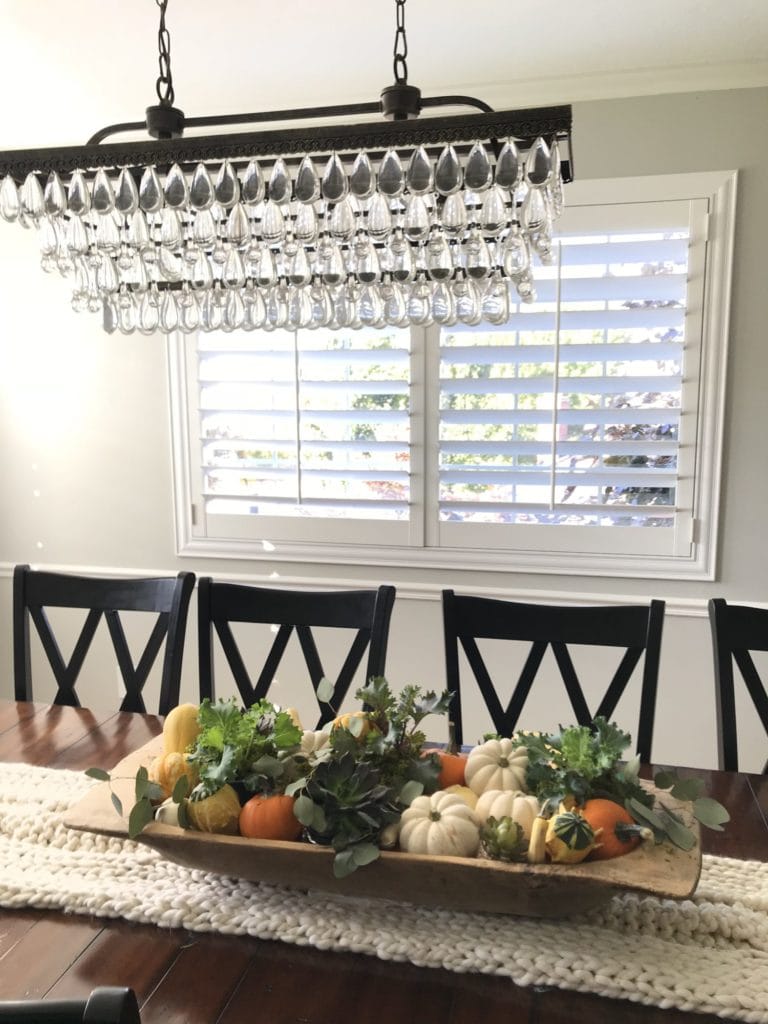 Although it has already snowed at their house, my mom's summer flowers are still thriving! I couldn't believe how good they all still looked!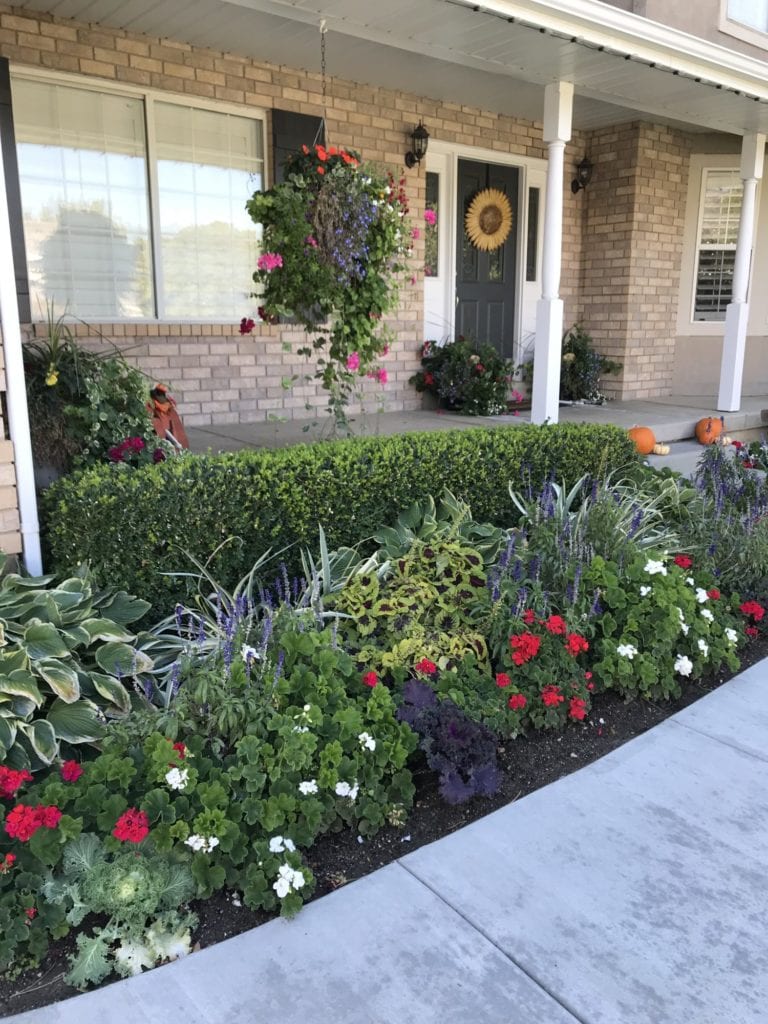 Saturday, my brother had to make the drive back to Denver to avoid a snowstorm. But my sister-in-law stayed until her flight Monday, so we all headed up to Snowbird for Oktoberfest. It's one of my favorite things to go to in the fall in Utah. They had 13″ of fresh snow a few days prior but it was still so much fun to attend!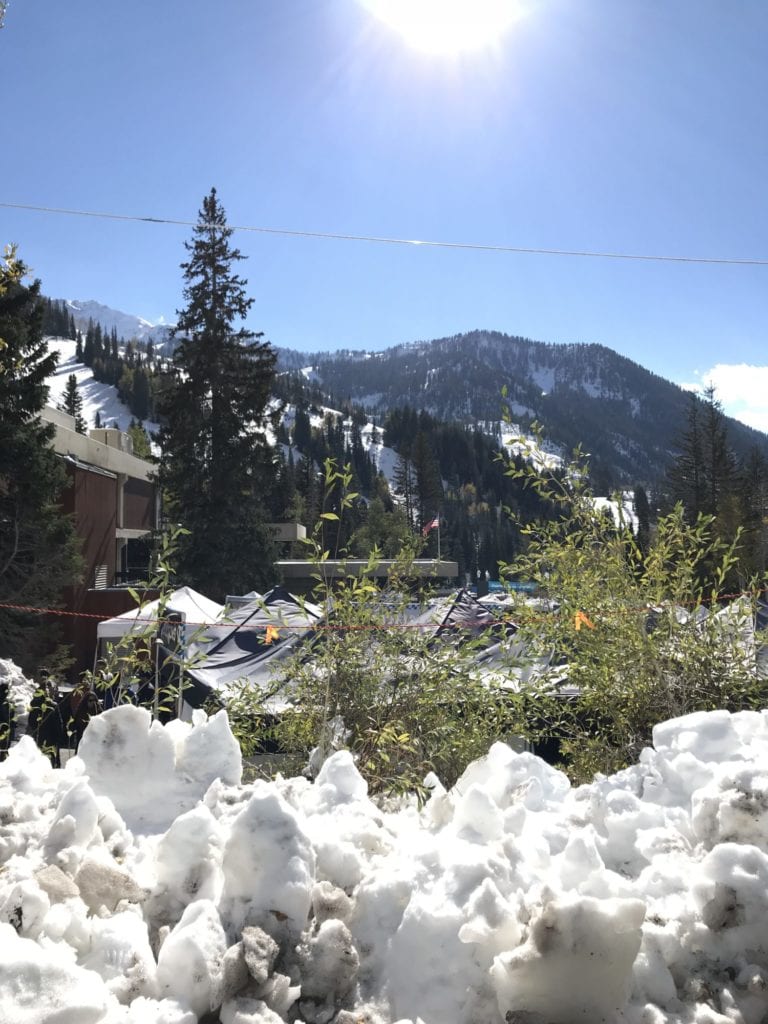 Sunday, we headed to Top Golf for a few rounds. I always have so much fun playing even though I'm really not a golfer.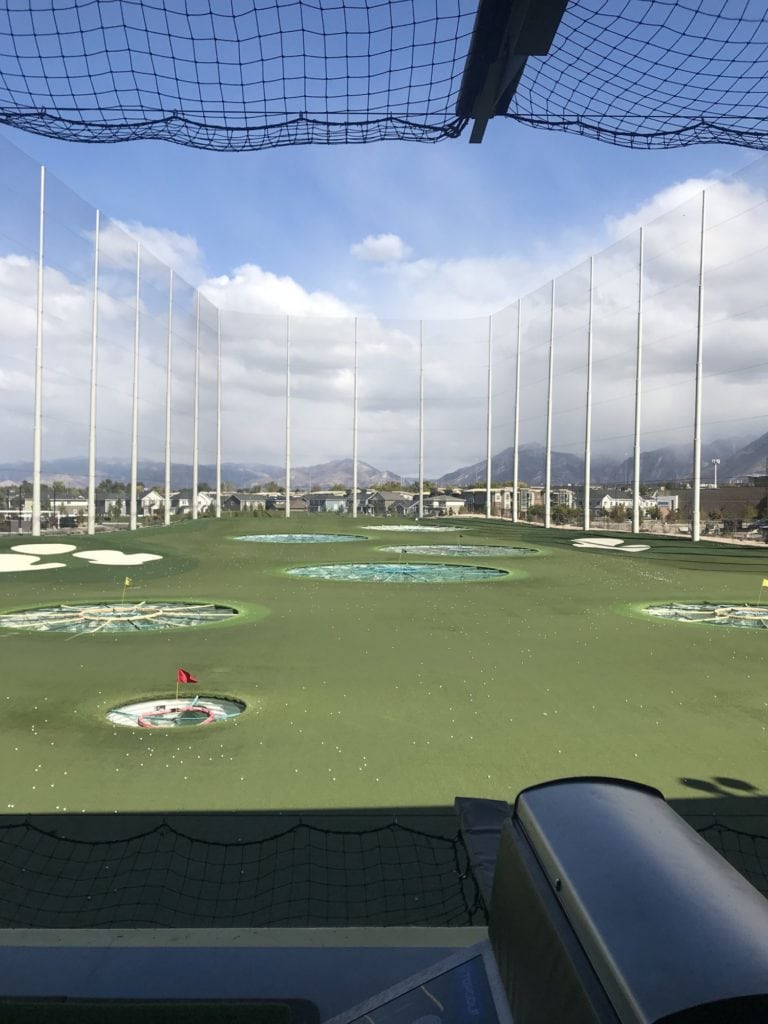 We then headed to my favorite restaurant – Market Street Grill – for an early dinner before our flight home.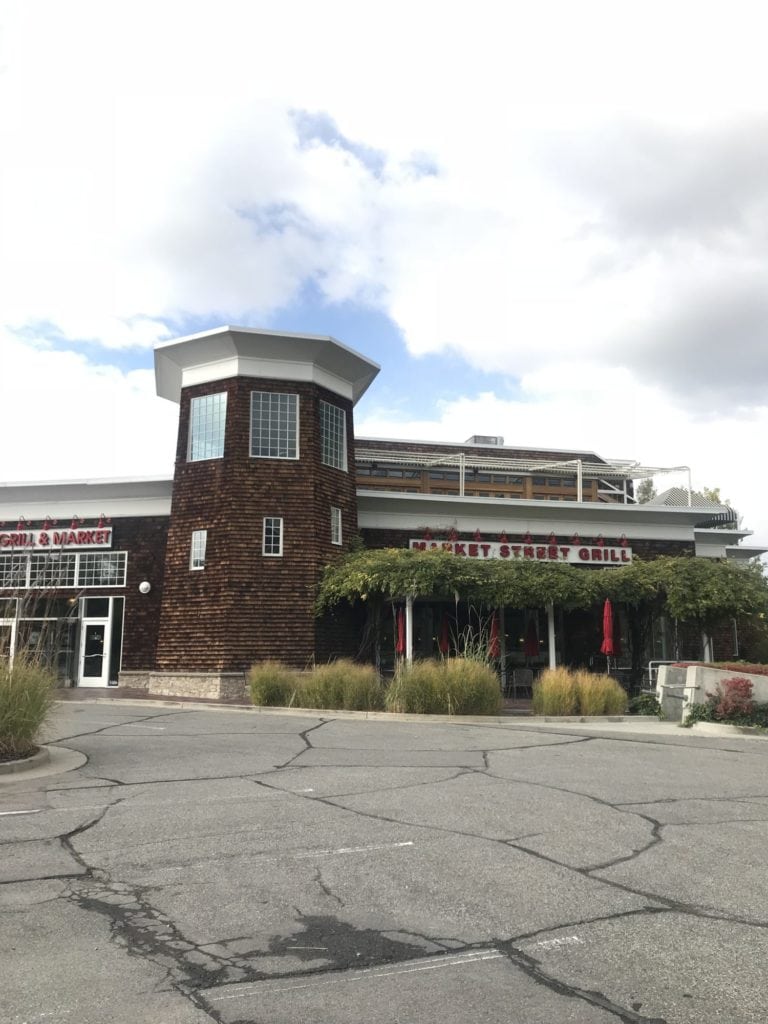 We flew out at 8:30 and weren't back home until 1:00 am but we had such a great time in Utah so it was definitely worth it!
Back in Omaha
Our pool was finally closed last week – always a sad day! On top of that, we came home to several inches of snow that had fallen on Sunday. It's crazy because most of our trees haven't even lost their leaves yet!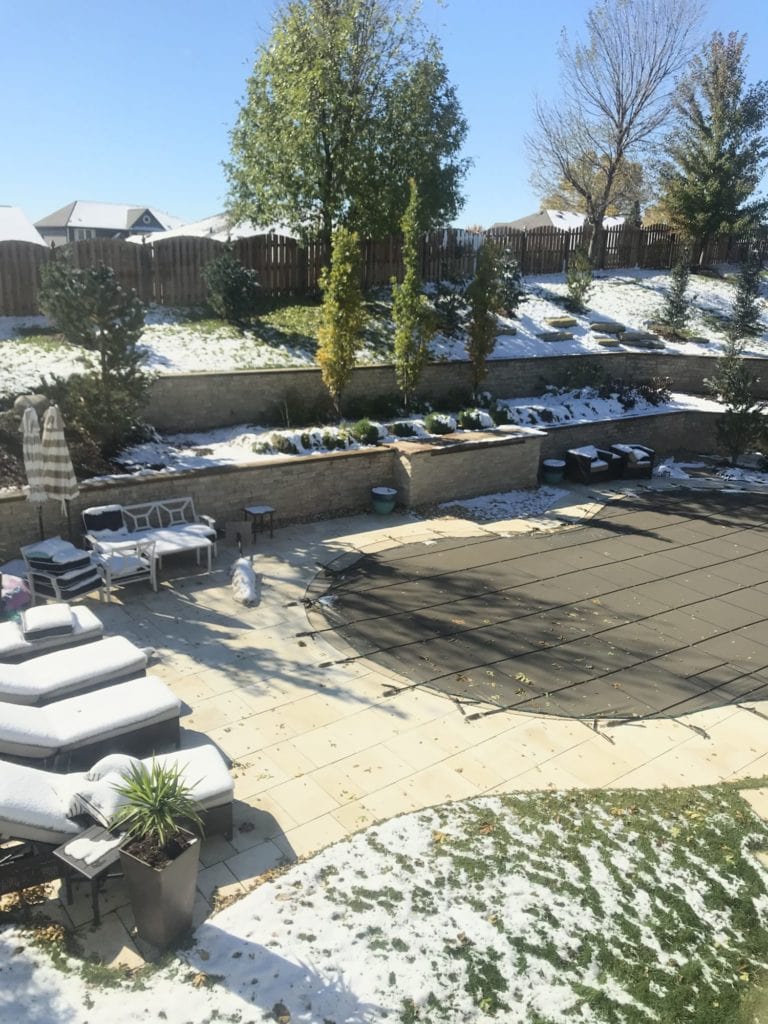 My fall porch isn't looking too hot at the moment. It was too cold yesterday to inspect the damage, but I'm worried several of the plants may be done soon. I plan to save what I can though!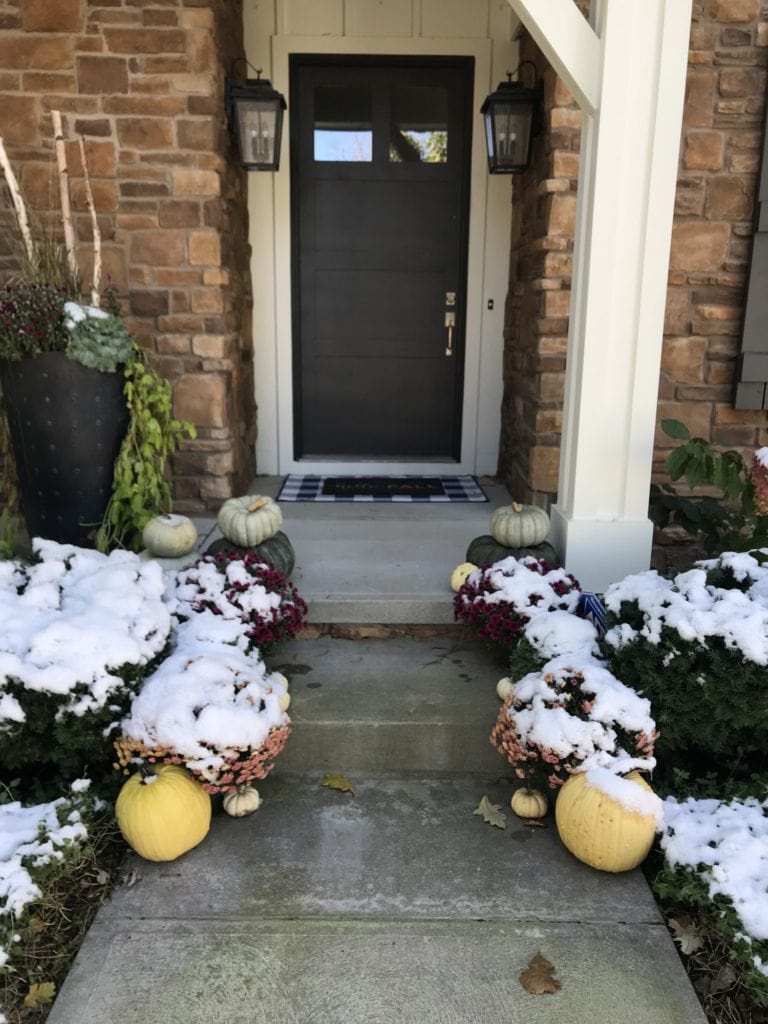 I'm headed to Atlanta Friday to spend time with two of my blogging besties so I'm looking forward to that! Which basically means I'll be traveling more in this two week window than I have in an entire year. But I'm looking forward to it. I hope you all have a great week!
If you would like to follow along on more of my home decor, DIY, lifestyle, travel and other posts, I'd love to have you follow me on any of the following:
Pinterest / Instagram / Facebook / Twitter / Google+
disclosure: some affiliate links used