I hope you all had a wonderful and safe holiday weekend! The weather was absolutely amazing (pushing 100 nearly every day), so we were in full blown summer mode over here. I always like to take an intentional pause each Memorial Day to truly appreciate those that gave the ultimate sacrifice so that we can enjoy the freedoms and liberty we have today. There is so much to be grateful for!
Home Updates & Projects
The biggest news of all, our house has been painted and our fence is stained! Everything was fully wrapped up on Thursday and it looks so good! Unfortunately our roofers are still working on the metal portion of our roof, so it's covered in lime green tar paper at the moment. Once that's finished and our new bronze colored gutters are installed, I'll plan to share the full reveal! Here's a sneak peek though of how it looks on the garage. This isn't the best shot and the paint looks green with all the trees around it. But it looks so good in real life!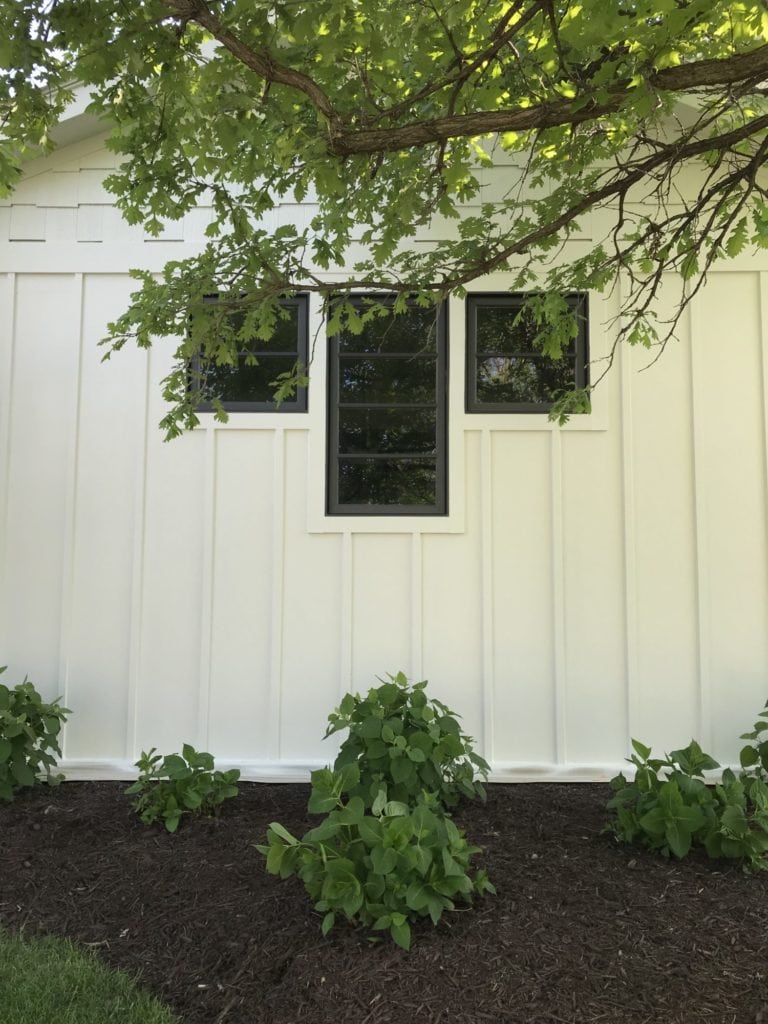 This post contains affiliate links for your shopping convenience. Click here to read my full disclosure policy.
I finally got the trim in the entryway painted and it made such a difference! I still need to paint the office doors (just on the side that face the entryway), but I'm loving how much brighter the space feels now! Both the walls and the trim are BM Simply White (eggshell and semi-gloss sheens, respectively). I'm loving our new entryway rug! It's an indoor/outdoor one so I love that I can hose it off if it gets dirty.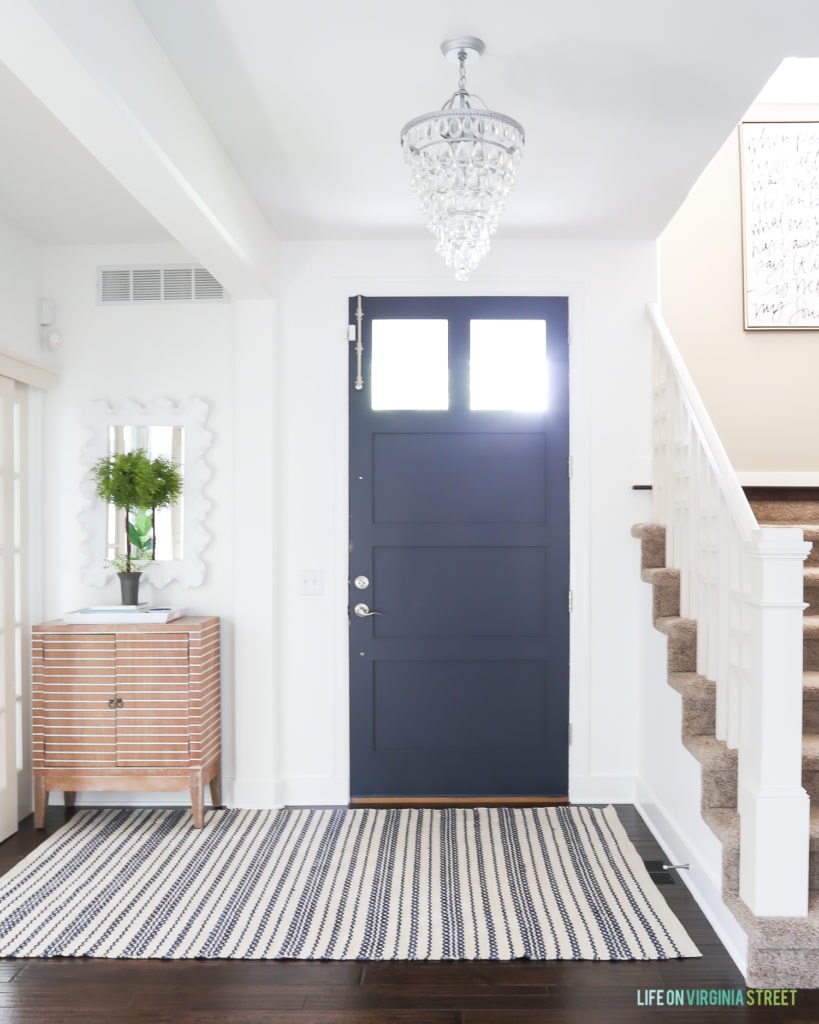 Rug | Cabinet | Chandelier | Mirror (similar) | Similar Topiary | Tray
I still haven't decided on art for the living room so I filled a vase with some faux palmetto palms. Similar ones are found here. You can see I also swapped out the pillows a bit for summer!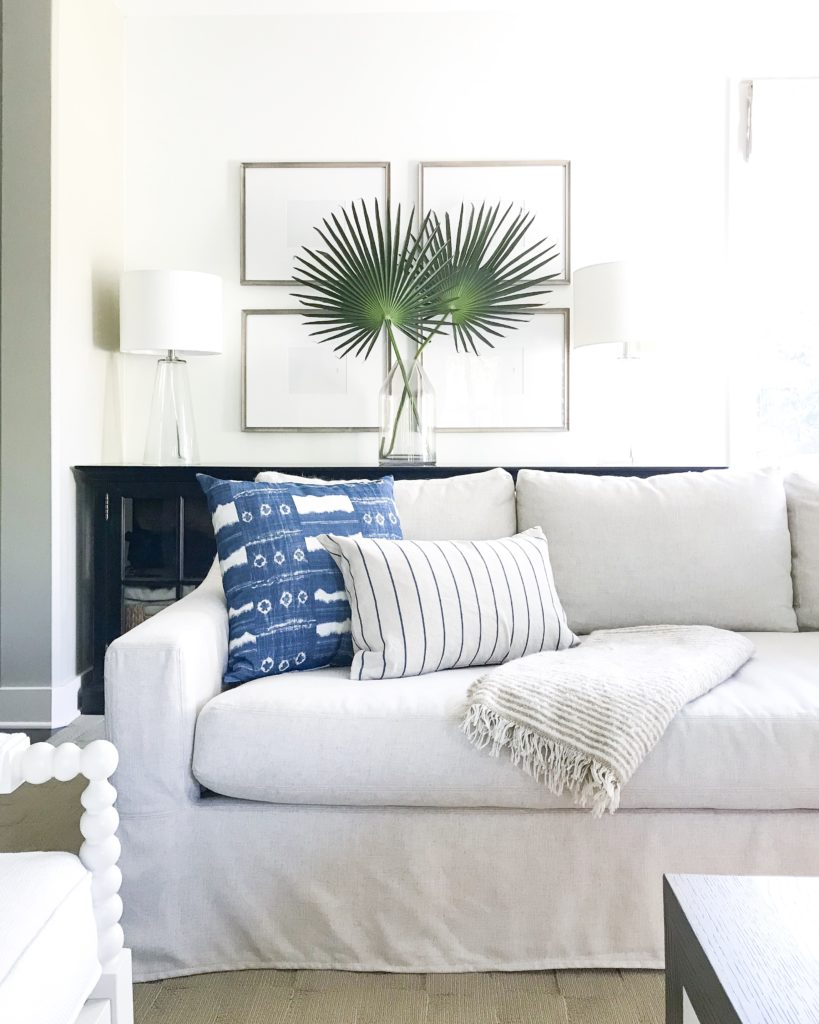 Sofa | Chair | Coffee Table | Shibori Outdoor Pillow | Striped Pillow | Faux Palm | Striped Blanket | Frames (similar here) | Lamps
This isn't styled great, but I wanted to show you the new knobs on the guest bedroom nightstand. I love how they turned out! And now the knobs are 20% off too. It's such a quick and easy swap to change the look of basic furniture.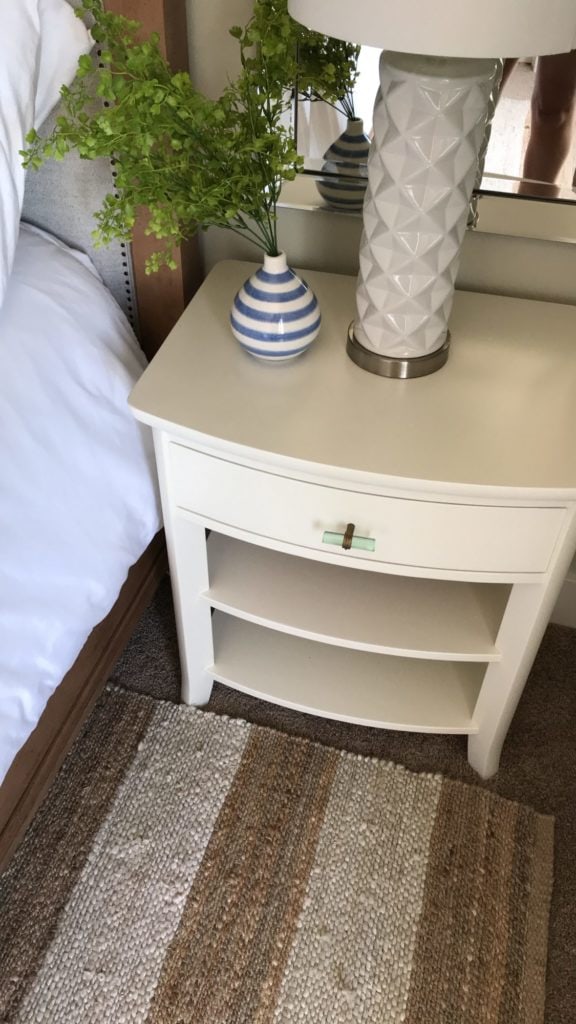 Night stand | Rug | Knob
Over the weekend, I also got four more planters completed. The ones I did a few weeks ago are already really starting to thrive! All of our lavender and several of our knock out roses died over the winter (so weird!) so I also picked up some new lavender and need to plant it yet this week. You may also be able to see here that we also hung up our outdoor curtains on the covered patio!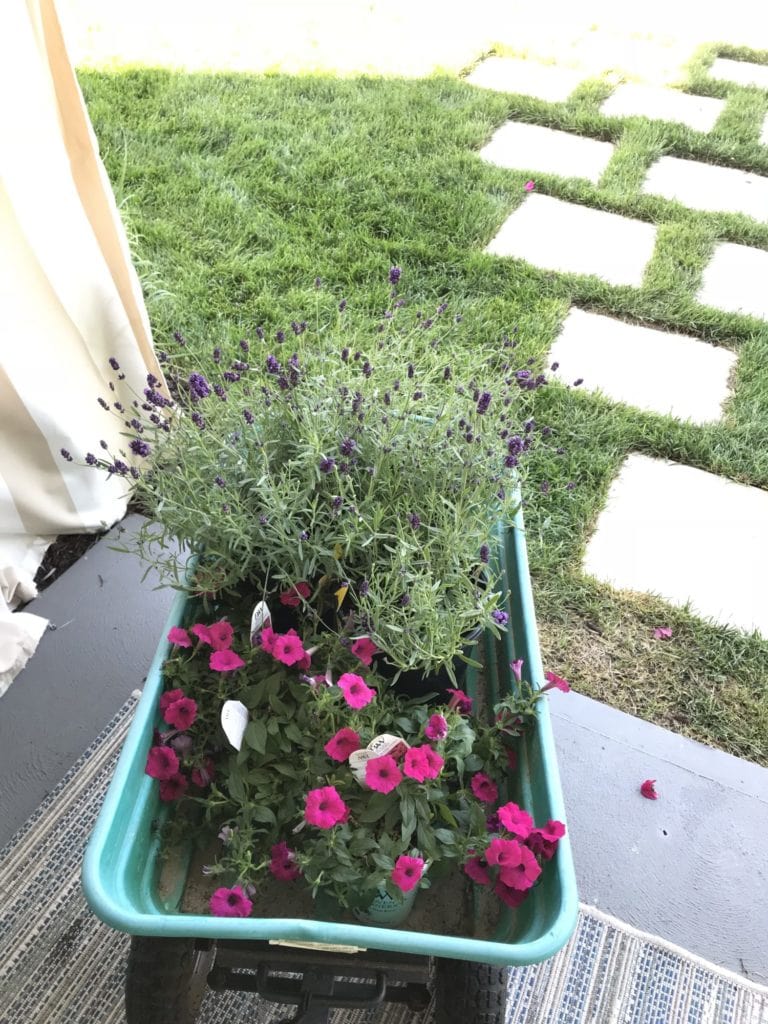 Site Updates
I'm guessing most of you noticed over the past week the hundreds of emails from random companies you may have subscribed to at some point in the past send out an updated privacy policy. What you may not know is because there was a law passed in the European Union, effective 5/25, that basically impacts any website or company that could potentially have any EU resident traffic. With that, websites are required to share cookie storage data and updated Privacy Policy among other things. Only about 2-3% of my traffic comes from the EU, but the law still applies to me. I'm telling all of you this so if you see a pop up on the top of my website asking for cookie consent, it should go away once you accept it. For those of you in the US, the law doesn't apply obviously, however, nobody has invented a button that only shows to EU visitors, so again if you hit Accept, you shouldn't ever have to see it again. If you have no idea what any of this means, feel free to read my Privacy Policy  Feel free to message me with any questions about it.
Around Town & For Fun
With the weather being so hot, we spent the bulk of the weekend out at the pool!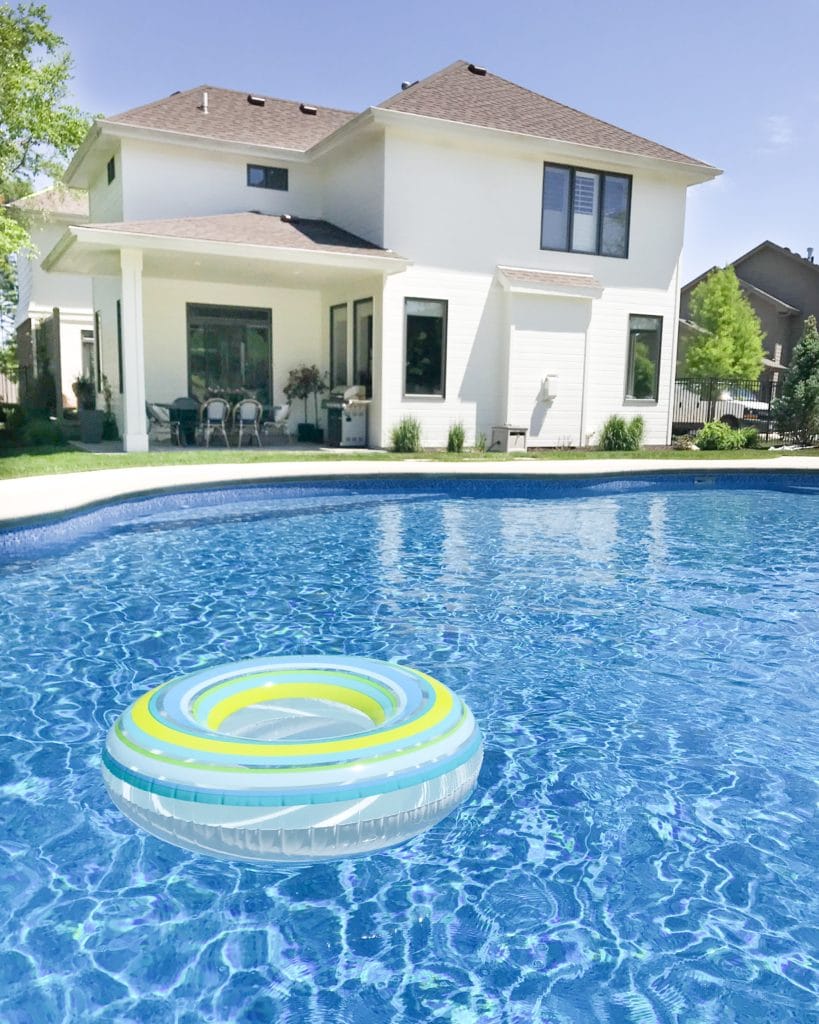 On Saturday, Nick and Jill had a sitter so we went to an early showing of Deadpool 2 and then out to sushi for dinner. Apparently at Hiro 88, when you order a lot of sushi, they serve it to you in a boat. Somehow, we actually ate it all.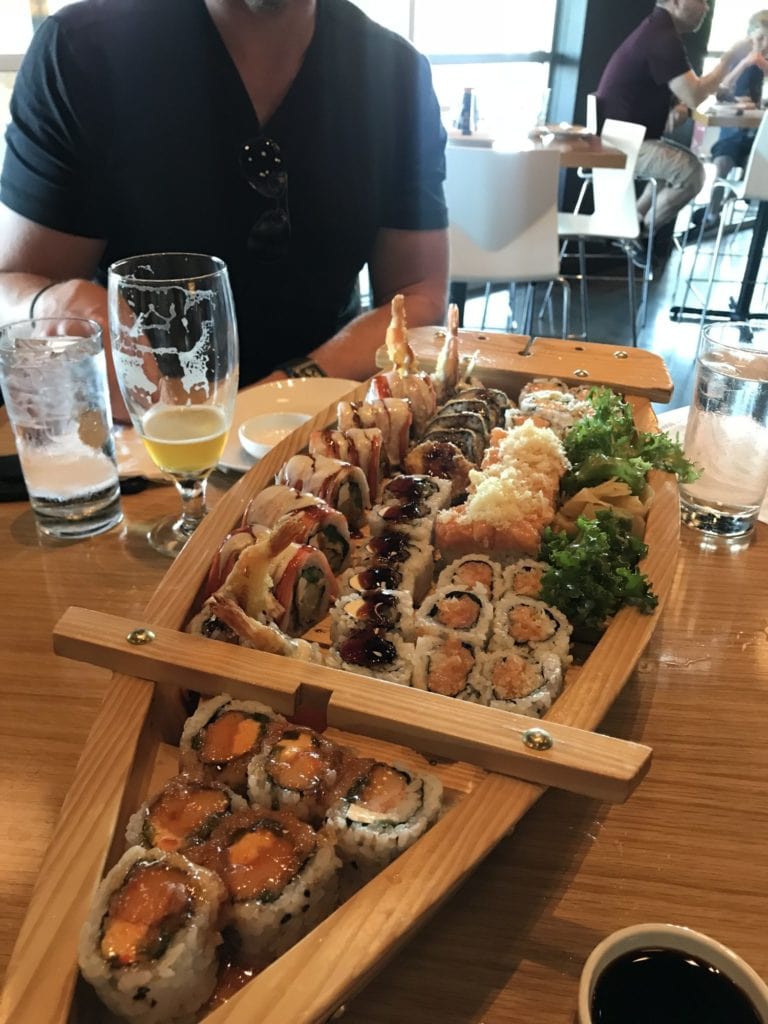 It was so great to spend so much time outside and see neighbors again that we hadn't see for most of the winter! Sunday we hauled out all the pool furniture since our pavers had been cleaned and sealed on Friday and needed time to cure. We celebrated with the best charcuterie spread ever!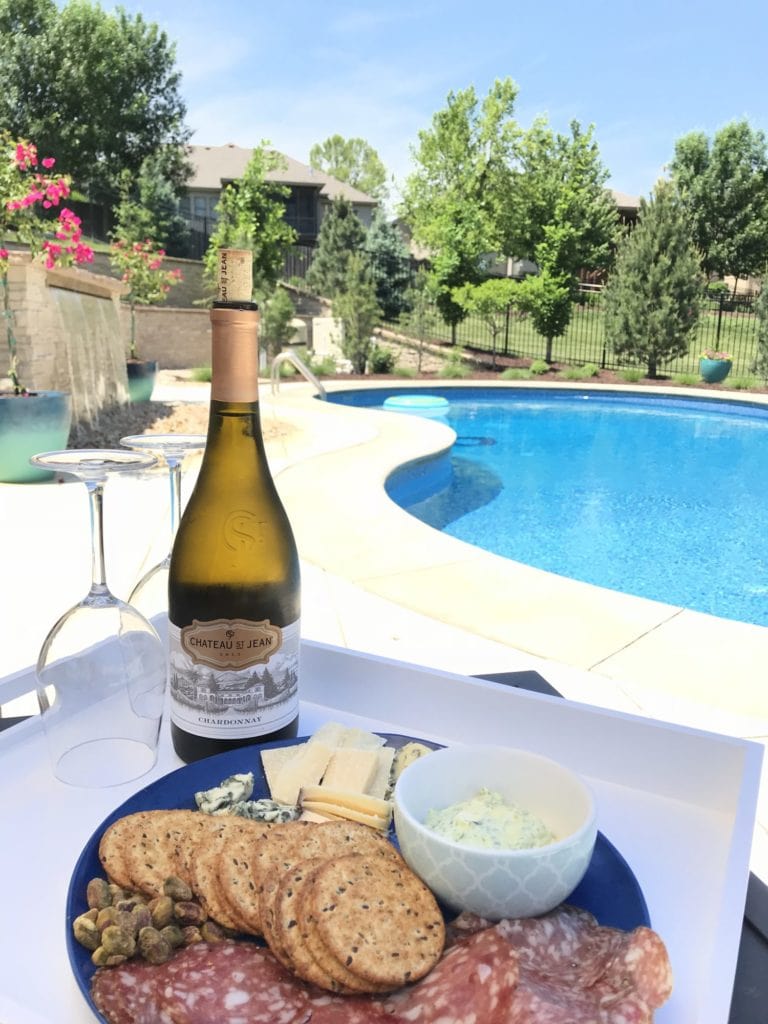 Yesterday we had more neighbors over for pool time and a barbecue. I didn't take any pictures because we were too busy having fun and enjoy the remainder of the weekend. Have I mentioned before how much I love summer?! 😉
Recent Favorite Buys & Sale Alerts
First off, I'm so excited for and proud of my blogging friend Cassie from Hi Sugarplum, for her collection that launches today at Nordstrom! You can see the full collection here, but basically I want one of everything! I'm going to order several pieces and will let you know which ones I love, but I wanted to let you know about the launch now, as I'm guessing some items will sell out quickly. I'll for sure be ordering this top in several colors along with this one in blue.


I picked up this adorable outdoor rug last week for our front porch and couldn't love it more! It comes in tons of sizes and colors, but I got the blue in the 20″x30″ and it's perfect as a door mat!
Several of the Memorial Day weekend sales I shared on Friday were extended thru today! There were so many major sales and if you missed out, you still have some time. Of particular interest:
Enjoy your week!
If you would like to follow along on more of my home decor, DIY, lifestyle, travel and other posts, I'd love to have you follow me on any of the following:
Pinterest / Instagram / Facebook / Twitter / Google+
disclosure: some affiliate links used