Welcome to this week's Wednesday Watch List, where I share the random things that captured my attention and stole my heart over the past week!
This post contains affiliate links for your shopping convenience. You can read my full disclosure policy here.
1 – This Palmetto Bluff home tour from Sarah Bartholomew is the perfect mix of traditional and coastal and overall just so calming and cozy!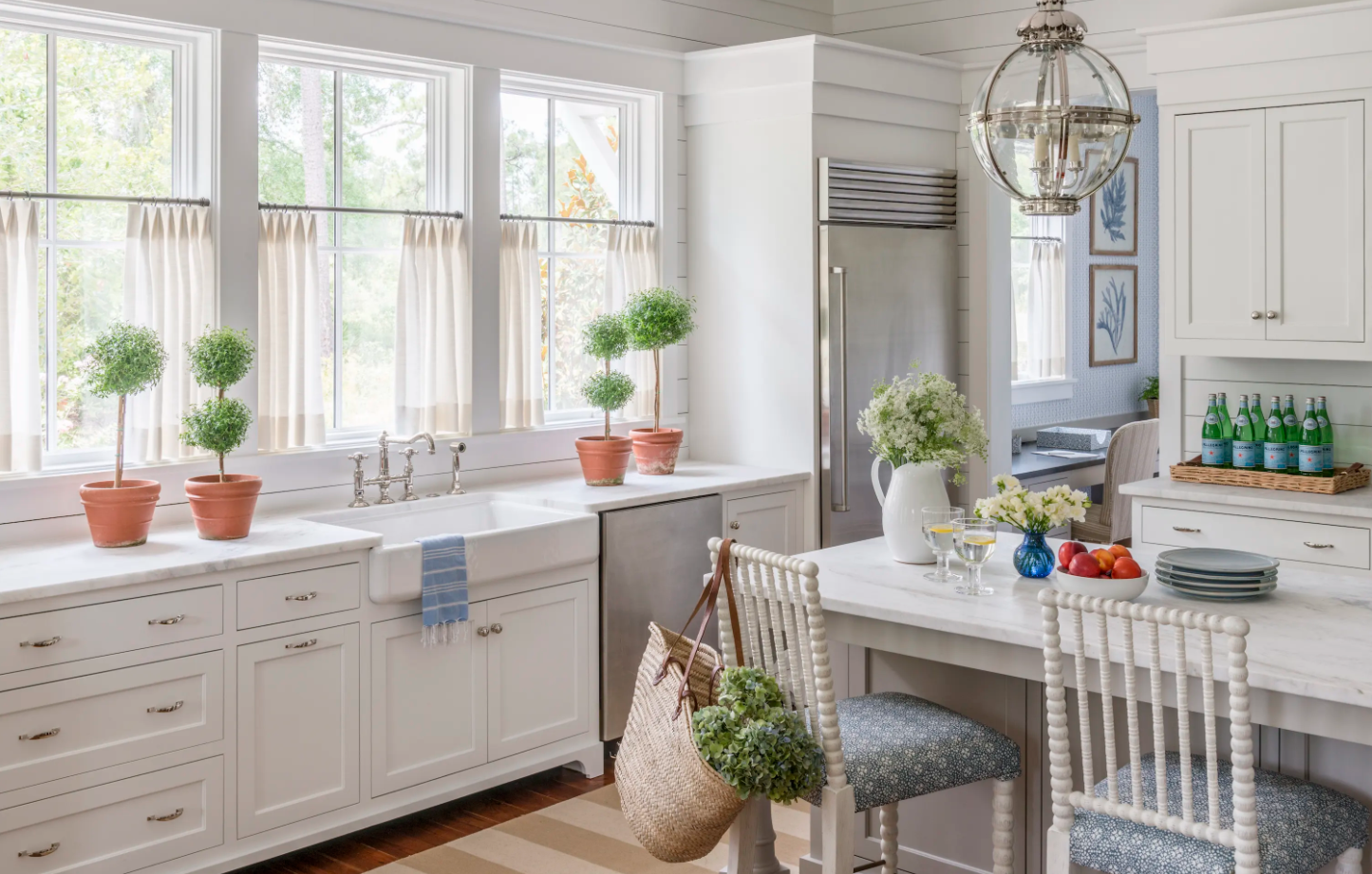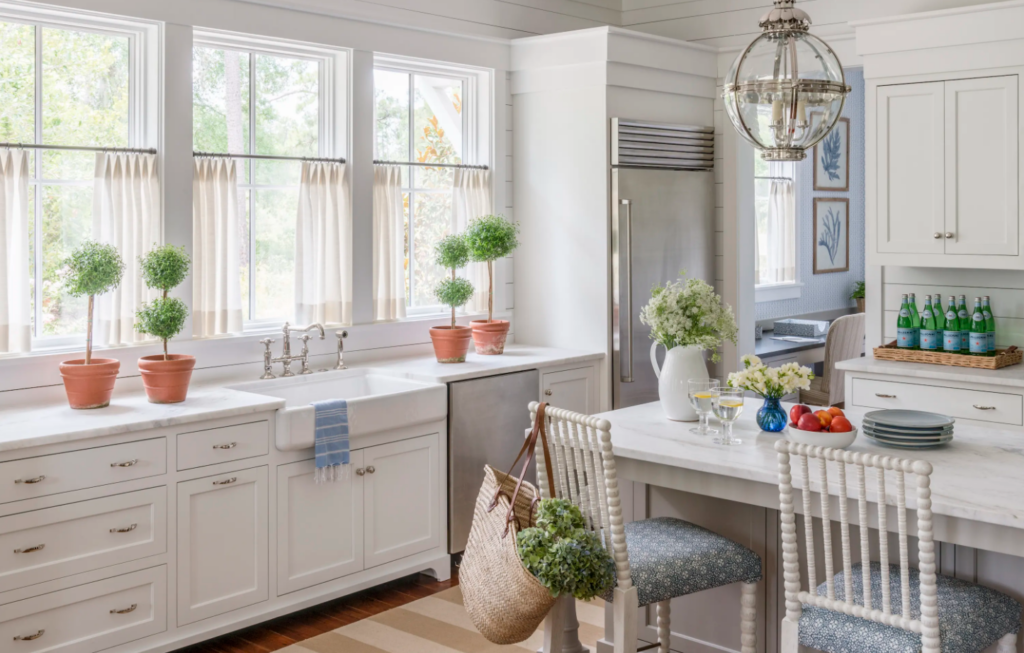 2 – If you're on the hunt for a really nice weight striped long sleeve tee, look no further! I have this top in both the navy and cerise color options (plus there's also green!) and it's a great one! At under $17, it's easy to get multiple colors. Very impressed with the quality and style. It fits true to size with a looser fit, so if you're between sizes, I'd size down.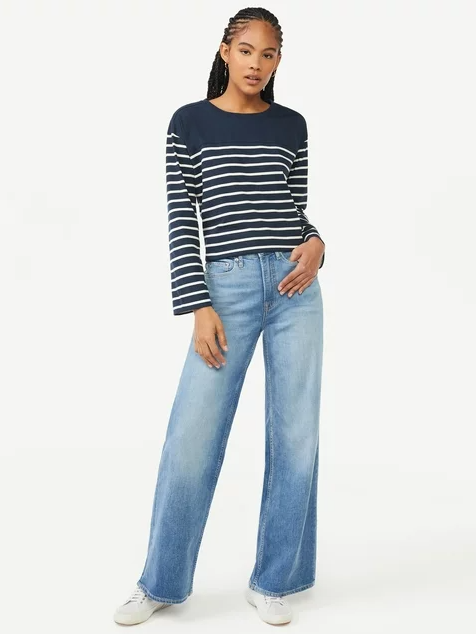 You can see me wearing it here with my favorite jeans and comfy ballet flats.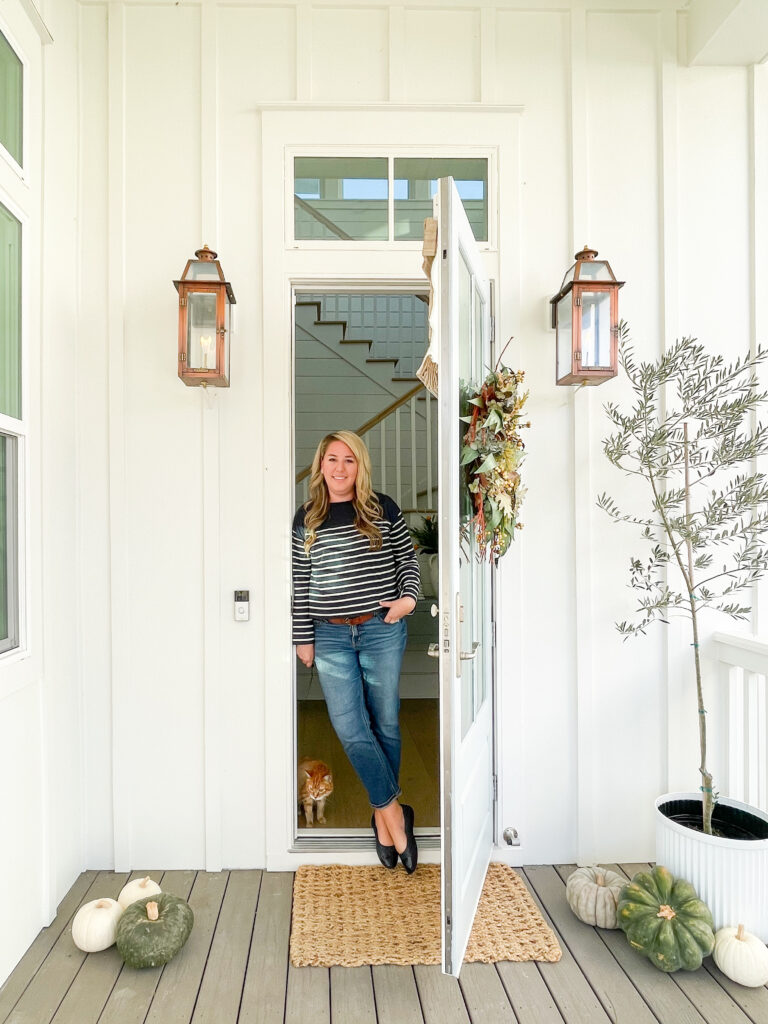 3 – For all of you tall Christmas tree folks (9'+) or for those with really wide trees, this woven tree collar may finally work for you! I shared it recently in my post on tree collars, but I finally ordered it for our 9′ tree and am so happy with it. My other ones were just a smidge too small, and I had to always tilt one side of a tree stand leg. But this one is very versatile! Some of my favorite features, outside of the fact it comes in three stains and two sizes, is that it breaks apart for easy storage and also has an opening to run your cord through!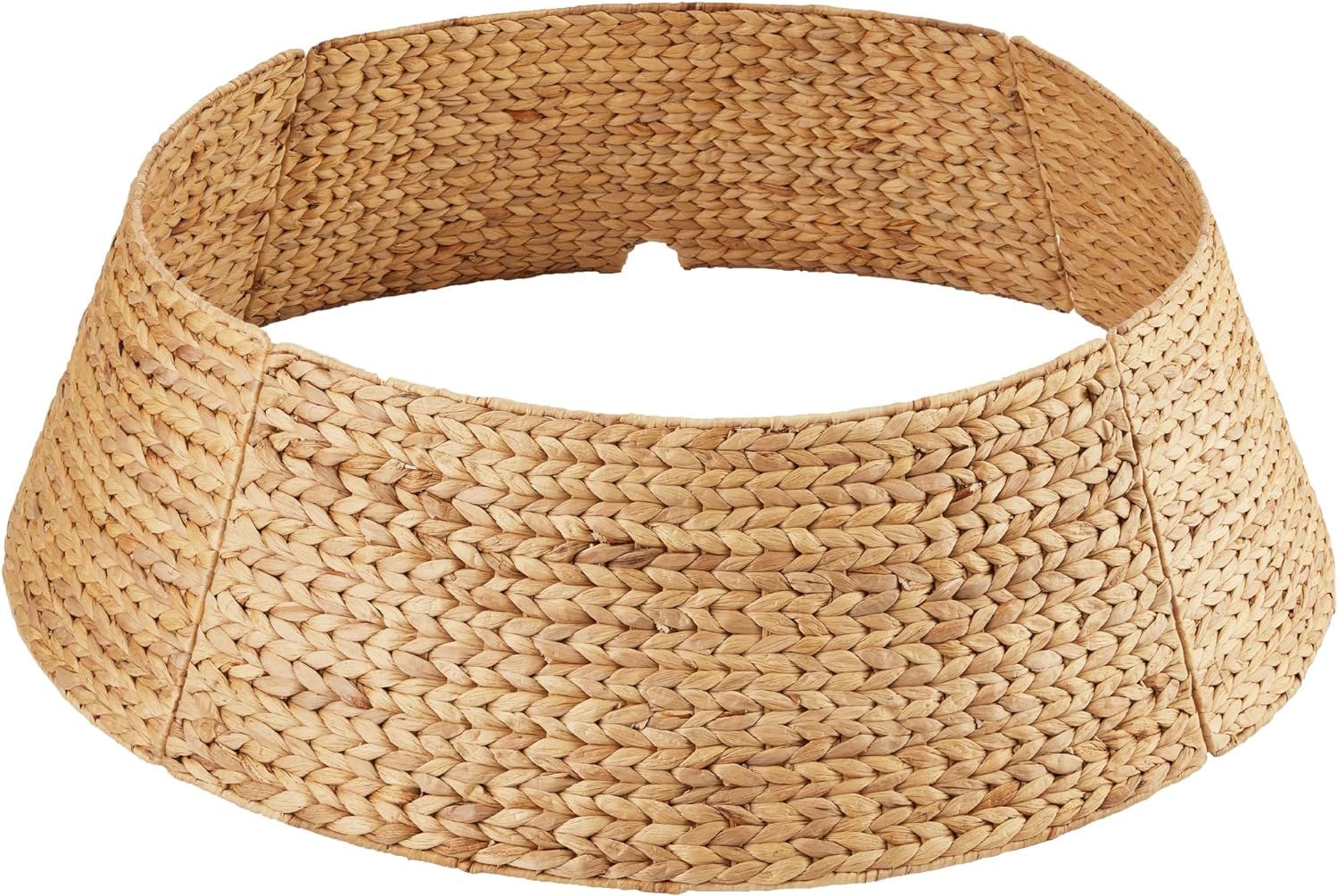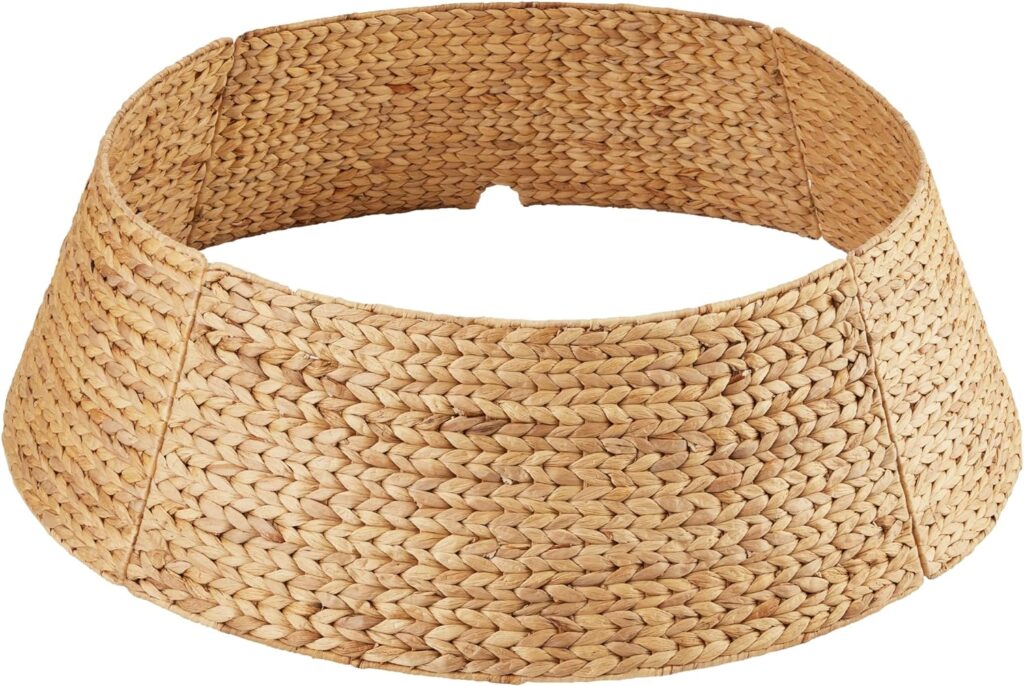 4 – Something that changed my life this past week? This Sunday golf bag. I can't even tell you how great it was to switch from Kurtis' old hand-me-down golf bag (filled with his decade+ old clubs and who knows how many found golf balls) to this more compact version that weighs at least 15 pounds less. I'm not a great enough golfer to need literally every single club invented, so this much lighter (and cuter) bag was so transformative for me this week! It sounds dramatic, but I'm telling you, it made me so much happier! I didn't even want a golf cart for our round last week! I bought it thanks to my friend Rachel and I think nearly every lady in our group has purchased it since. It's that good!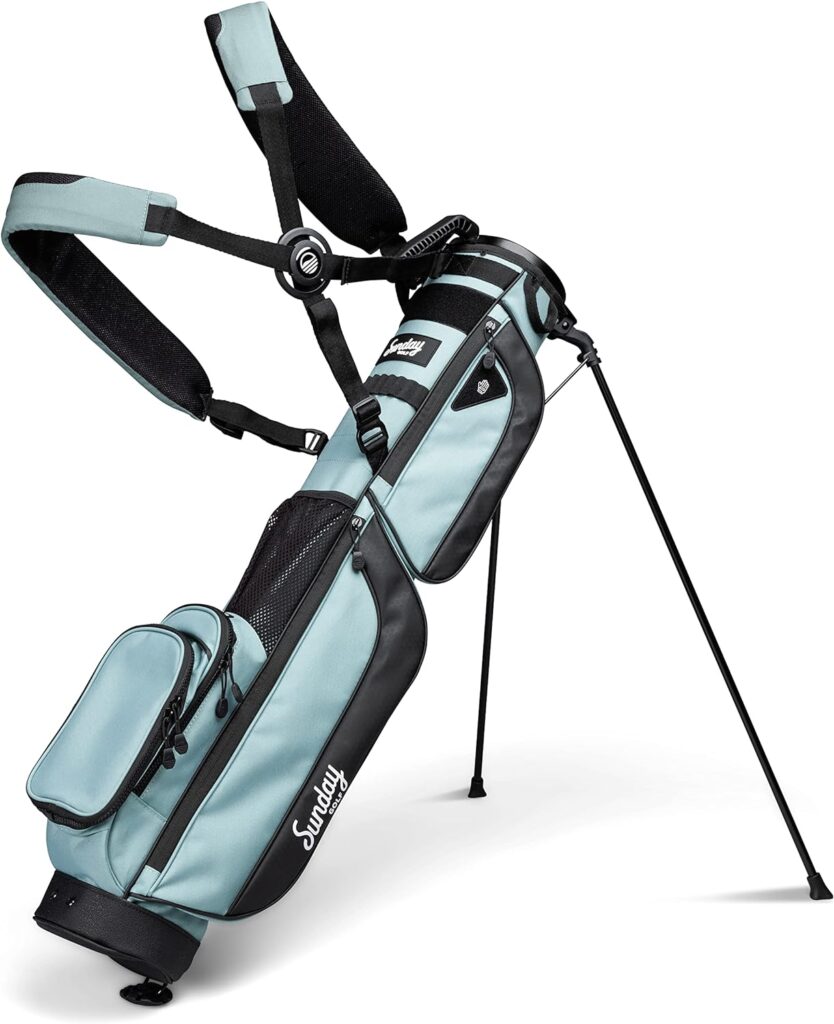 5 – I found this striped spindle chair on Wayfair and thought it was so cute. After a little further digging, I also found it here for more than $300 less! Such a great value for a chair with high style! I always find the Wayfair reviews helpful so thought I'd link both options for review.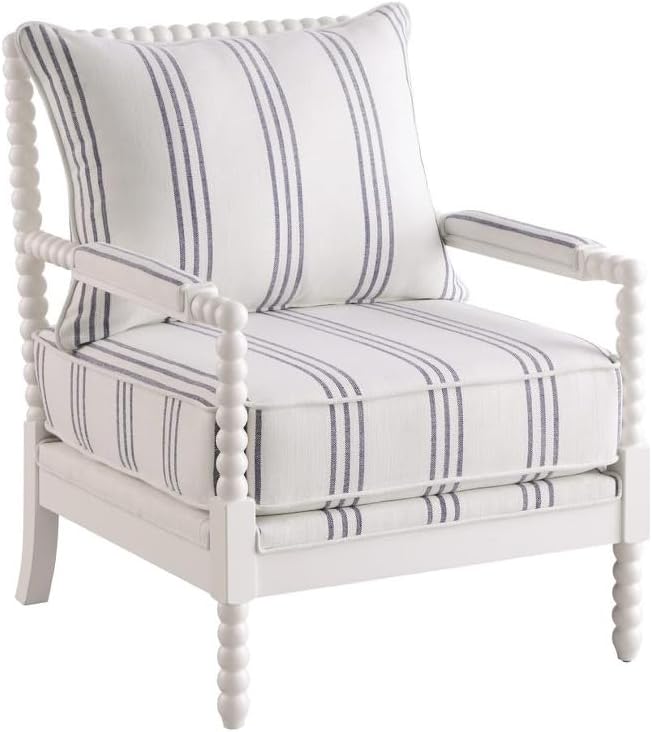 If you would like to follow along on more of my home decor, DIY, lifestyle, travel and other posts, I'd love to have you follow me on any of the below channels: