Welcome to this week's Wednesday Watch List, where I share the random things that captured my attention and stole my heart over the past week!
This post contains affiliate links for your shopping convenience. You can read my full disclosure policy here.
Before we jump into today's picks, I just wanted to share a quick reminder that Prime Day is still going strong through the end of the day (see my top picks here). And, the Nordstrom Anniversary Sale officially kicks off to the public on the 15th, which really means tomorrow night at 9 PDT and midnight EDT! You can see my top picks here. Now, let's jump into today's finds.
1 – There are so many impressive details to study this gorgeous kitchen from Weeth Home. I love the creamy cabinet color too and a peek at their butler's pantry! The rest of the home tour is included, as well, and it's equally as beautiful.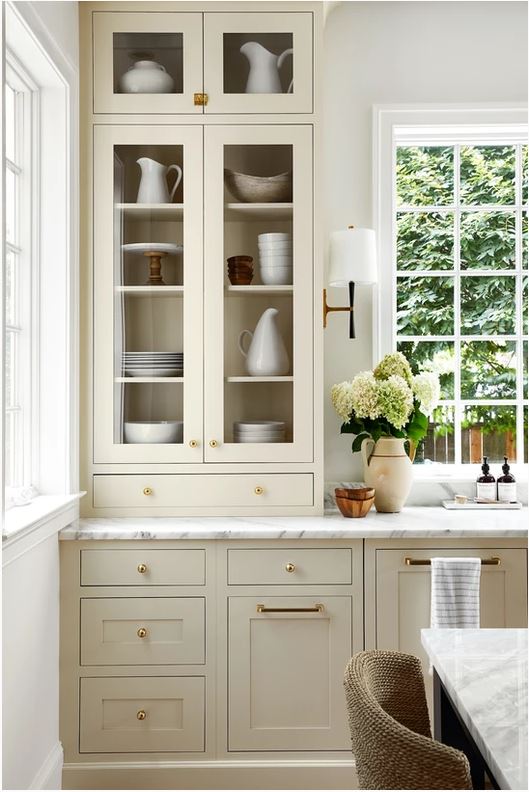 2 – There are a bunch of cute new arrivals over at Boden, but this ruffle bikini top (bottoms here) stopped me in my tracks. Wow, it's a good one! It looks like you can wear it off the shoulders, as well, but I prefer how it's worn in the image below. So gorgeous! I've always had really good luck with Boden swimwear, and I love that their styles and patterns are different than many other stores!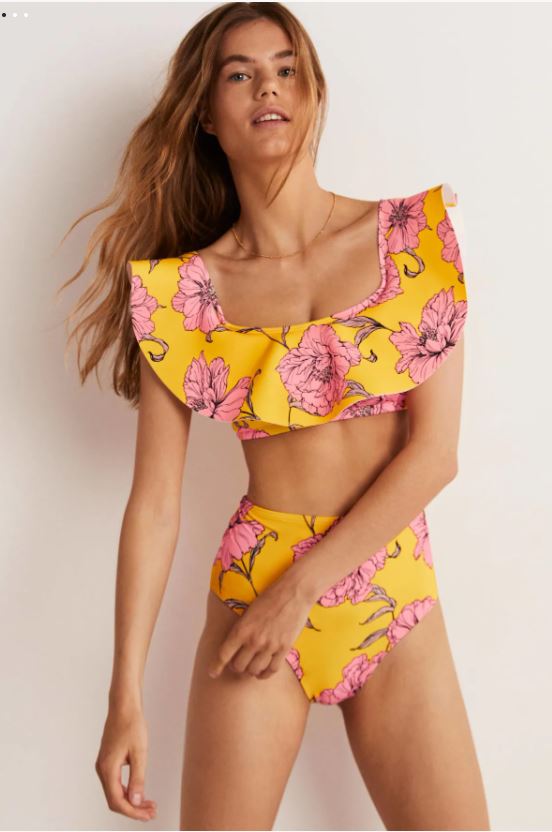 3 – I love when Capri Blue launches some limited edition vessels for their yummy candles. The Capri Blue Volcano is still my favorite candle scent for summer so it's fun to have something other than the traditional cobalt blue container. I found this marble collection and colorblock collection to be too cute! I'm planning to try the Coconut Sisal or the Pineapple Flower in either of the collections because both descriptions sound amazing!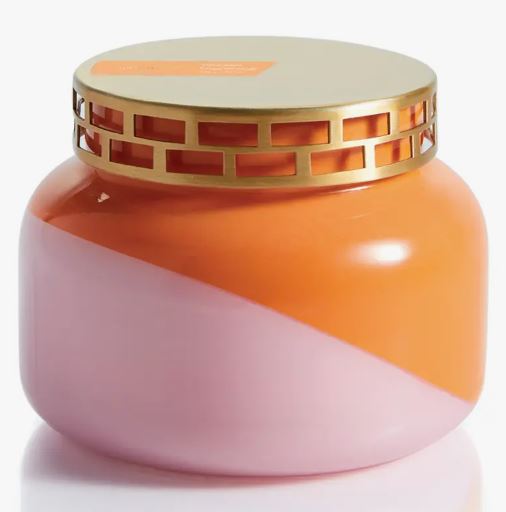 4 – I've been eyeing these shell-shaped baskets for awhile now, but didn't want to share until they were on sale. They're still a bit pricey even though they're now on clearance, but they're unique enough and I haven't seen anything like them, so wanted to share! I think they'd make a cute catchall, tray for a coffee table, or even a bread basket lined with a cute towel for a summer party! They're rather large and sold as a pair, which likely explains the price, so I do feel like there are quite a few uses for them!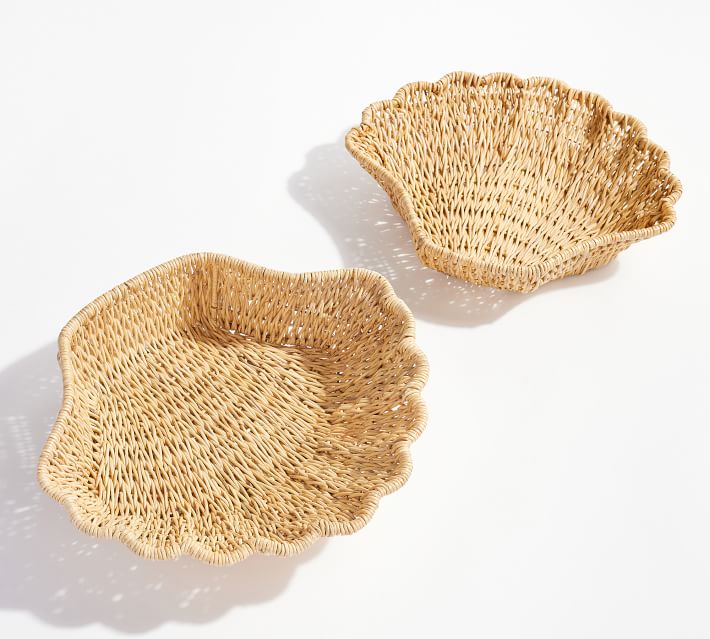 5 – It's been awhile since I shared my everyday makeup favorites, so I thought it was time to circle back on that. Especially while several of them are on sale! All five of these products are ones I have used for at least two years now! I highly recommend each and every one of them! Sources are below the graphic. If I don't feel like wearing lipstick, I'll use this gloss (color: All Things Magical or Love Child) with the lip liner in the lip kit shown below. Most of these brands and products are also sold at Sephora and Ulta if you have a preferred store to buy your beauty products!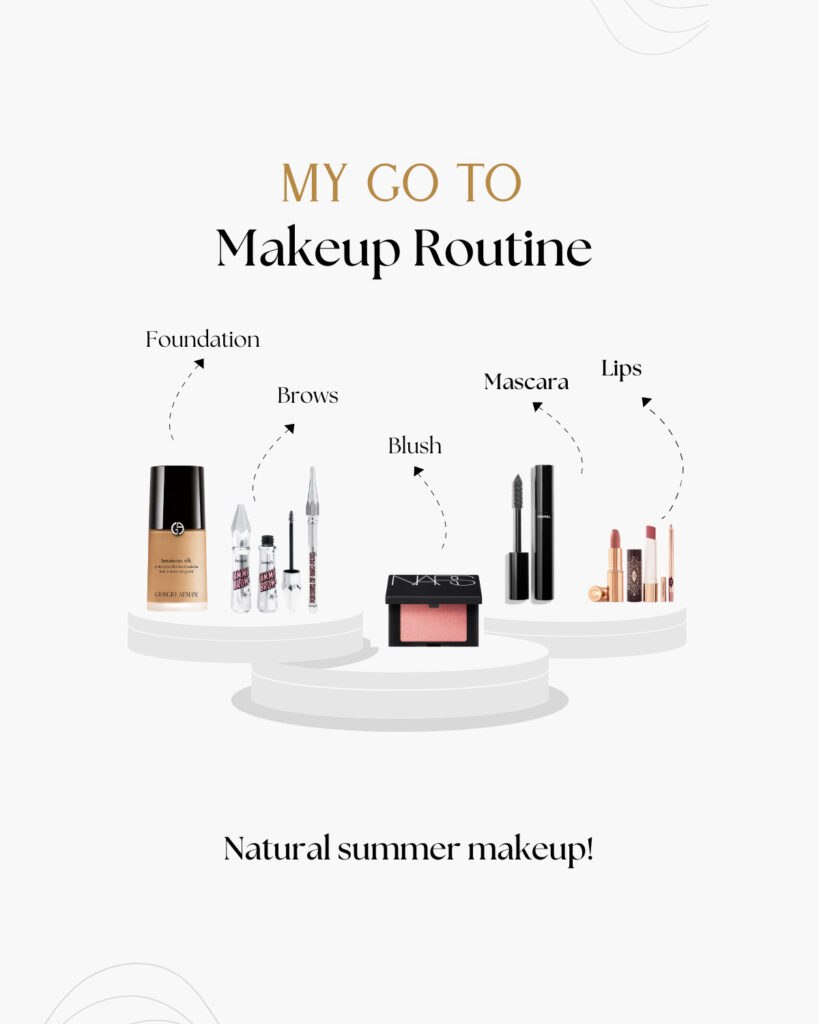 SOURCES: Luminous Silk Foundation | Brow Set | Blush | Mascara | Lips Set
If you would like to follow along on more of my home decor, DIY, lifestyle, travel and other posts, I'd love to have you follow me on any of the below channels: