Welcome to this week's Wednesday Watch List, where I share the random things that captured my attention over the past week!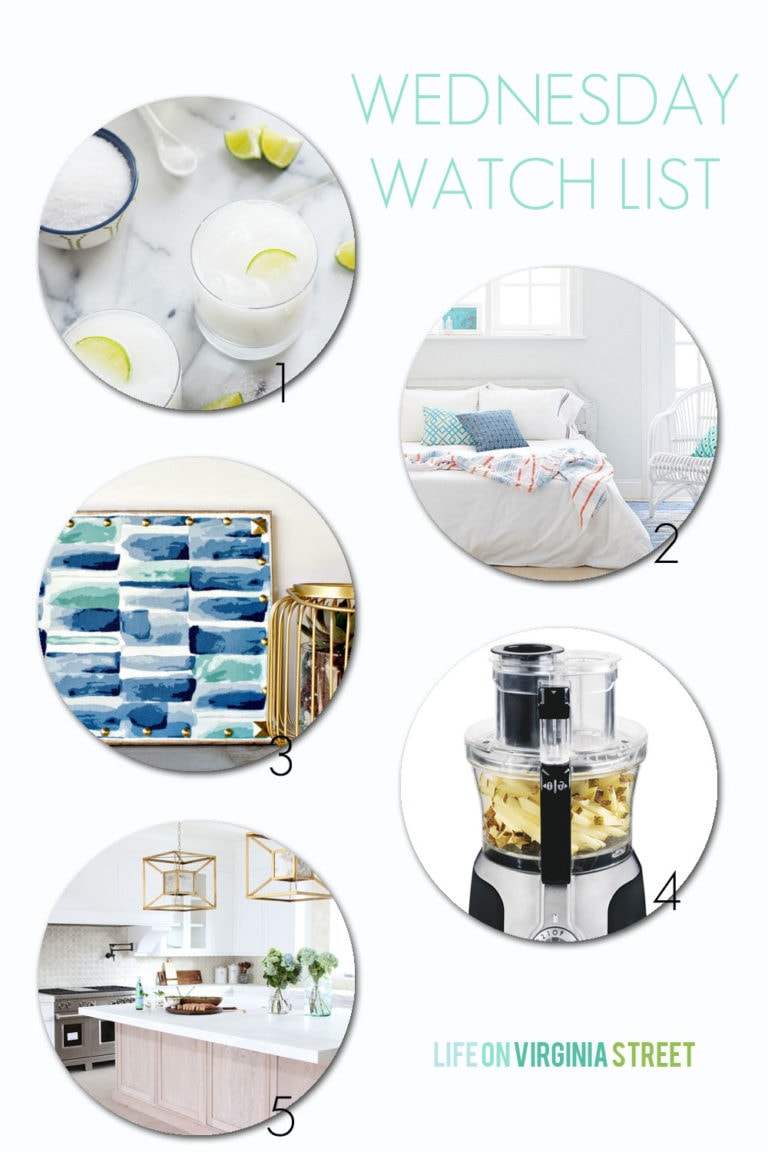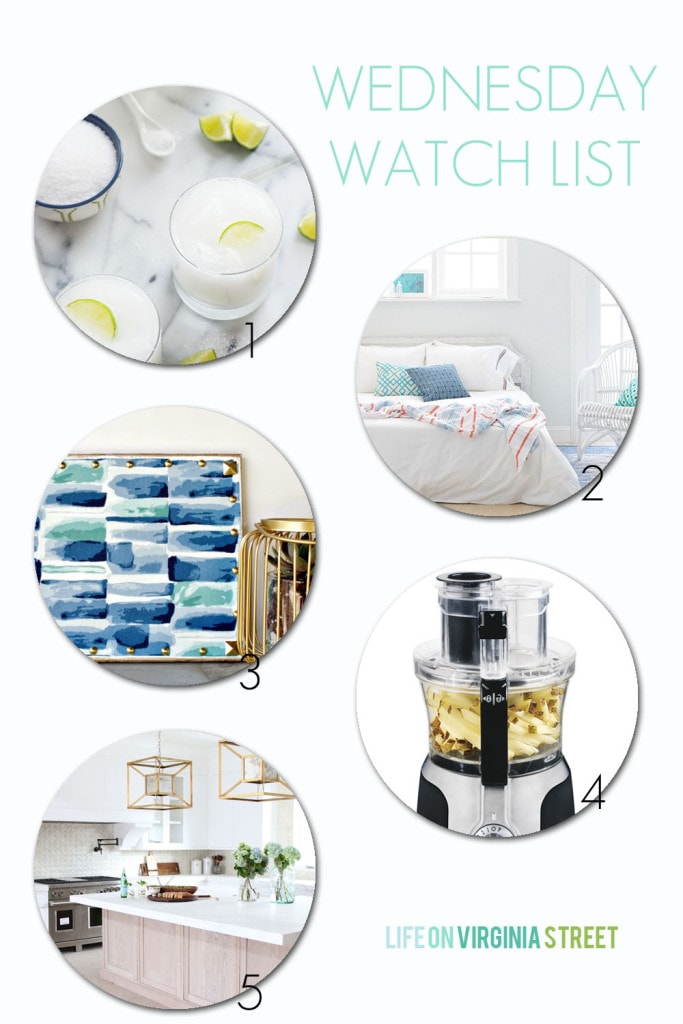 This post contains affiliate links for your shopping convenience. Click here to read my full disclosure policy.
1 – This skinny coconut margarita recipe is number one on my must-try drink list. So random, but my husband was craving a burger a month or so back and we went to Red Robin, which is something we rarely do (even though it's less than a mile from our house). They had a pina colada / margarita combo drink that I tried and it was killer. Pretty much the two most perfect drinks wrapped up in one delicious package. I'm hoping this recipe will come close, at a fraction of the calories!
2 – I love nearly every single item in this Ultimate Beachy Bedroom sale. A few of my favorite favorites are shown below in a little mood board I created with some of my favorite items from the sale. I'm about to reveal my updated living room pillows for summer and I think you'll see a lot of similarities in this collection with my living room. I'm calling it a California Boho Glam look.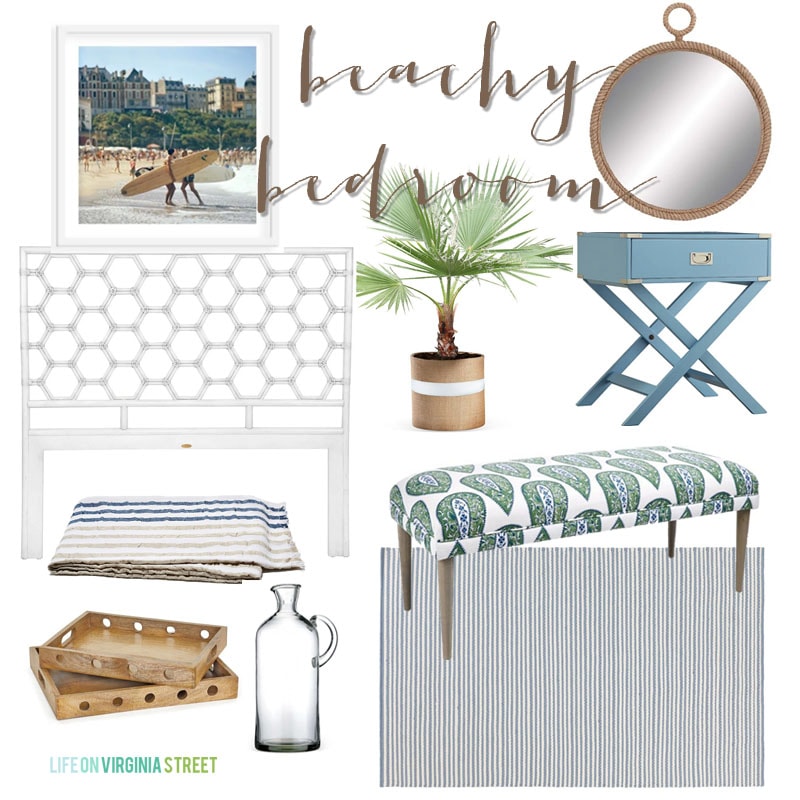 Blue Nightstand / Striped Beach Blanket / Rope Wall Mirror / Flat Weave Rug / Glass Bottle / Paisley Bench / Wood Trays / Slim Aarons Surf Print / Live California Fan Palm Tree / Honeycomb Rattan Headboard
3 – Do you ever find a pattern or print but don't have a particular use for it in it's current form? I love this pillow art Carmel from Our Fifth House made. She love the fabric on this Lowe's outdoor pillow (I do too!) and decided to turn it into art! Be sure to check out her full pictorial and keep this in mind next time you find something you love – and then use it in an entirely different form!
4 – We bought this affordable food processor a few months back and have actually used it quite a bit since we purchased it. I was a little uncertain that we would really use it when my husband suggested we get one, but after month's of toying around with our old Magic Bullet it made sense to get a real food processor for what we were looking for. Our number one item we have have made is cauliflower "mashed potatoes". Basically we puree cauliflower to a mashed potato-like consistency, add some greek yogurt and a little butter and serve with dinner. It's actually really delicious! We plan to try the french fry blade that it comes with this weekend. My husband researches things for ages before we buy items like this, and for the price and quality so far, we couldn't be happier!
5 – As I continue my search for the perfect marble alternative countertops, I found this Q&A: Marble Countertops post from Becki Owens to be very informative. I just need my husband to read it a maybe he'd considering going down this path. I'm anxiously awaiting part II.
If you would like to follow along on more of my home decor, DIY, lifestyle and other posts, I'd love to have you follow me on any of the following:
Pinterest / Instagram / Facebook / Twitter / Bloglovin' / Google
disclosure: affiliate links used