I'm so excited to be bringing back my Travel Files series now that the pool project is mostly wrapped up. I have so many exciting trips I want to share with you including our visit to Tuscany and two trips to Costa Rica. But first, while it's still fresh on my mind, I want to share with you my amazing trip I had in Kansas City last weekend!
Kansas City has long been one of my favorite cities to visit. If you've read my blog for a long time, you may remember that I have two aunts that live in Kansas City and I spent several summers in my childhood visiting. As an adult, my husband and I try to visit at least once a year, because it is a city we both enjoy so much.
However, this trip was an all-new experience for me. I went with other bloggers to be shown even more of what Kansas City has to offer and I couldn't be happier that I attended this weekend getaway. It was such an amazing weekend! I thought and thought about the best ways to share all of my photos and content with you from this trip but ultimately decided to break it up into three parts – each part focusing on one of the days we were in the city. We packed in so many amazing meals/events/shopping/fun while we were there that this just seemed the easiest way to share my entire experience with you. I was so excited to partner with Visit KC on this trip and learn even more about this city I already loved so much.
My friend Erin and I may the short three-hour drive down to Kansas City together. It's always fun to 'talk shop' with another blogger and it made the already short trip go by even more quickly!
THE RAPHAEL HOTEL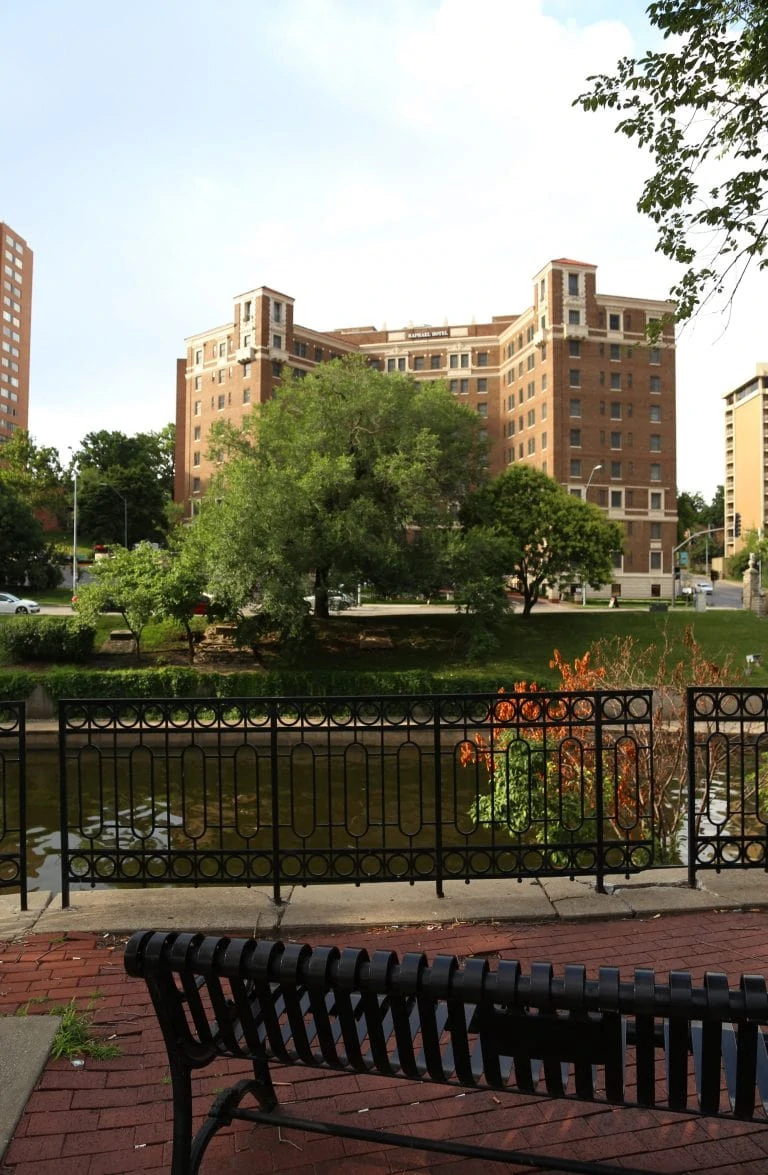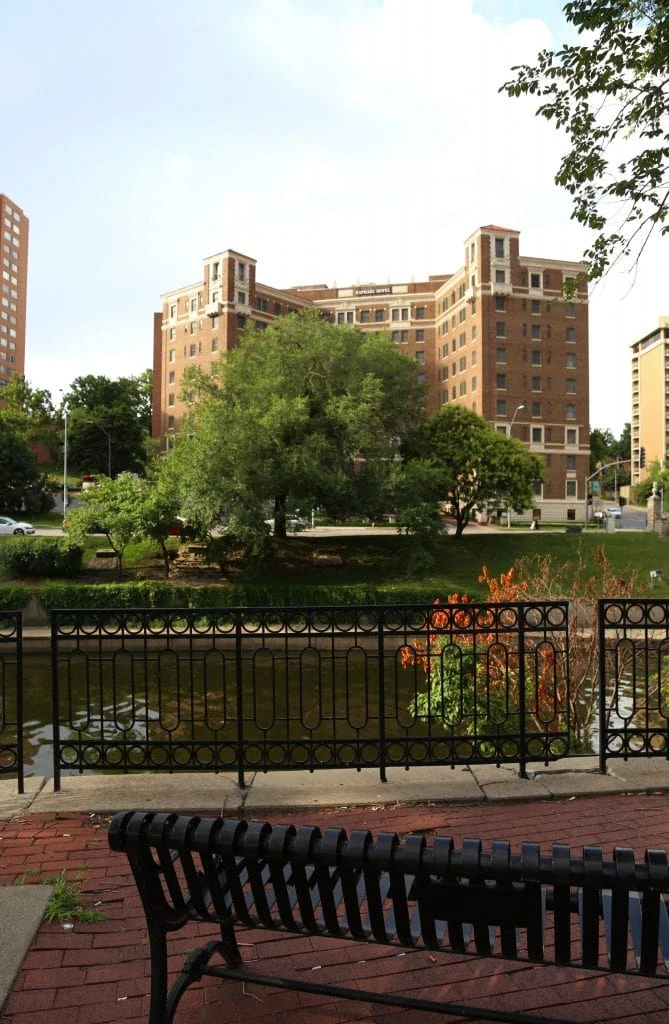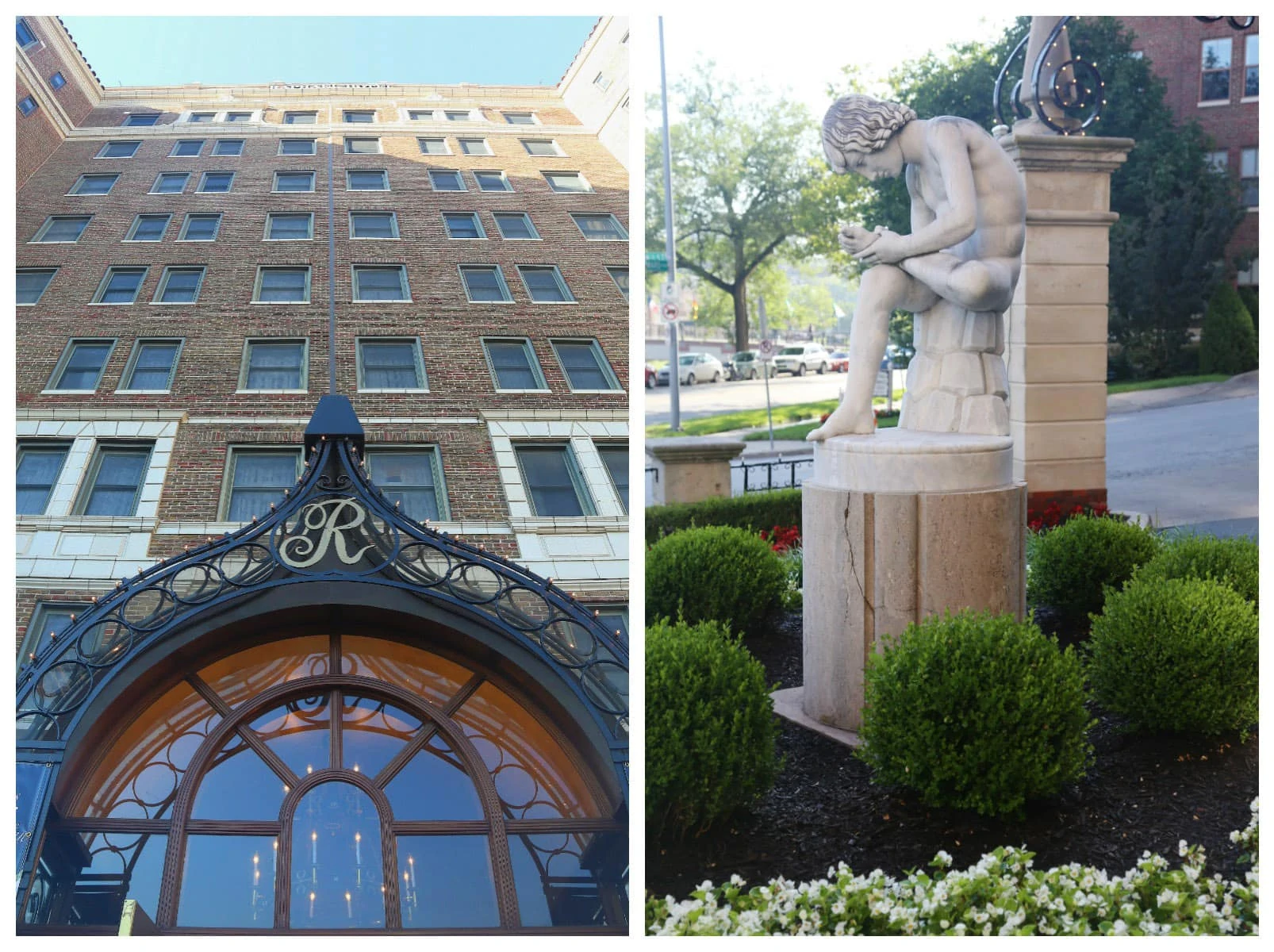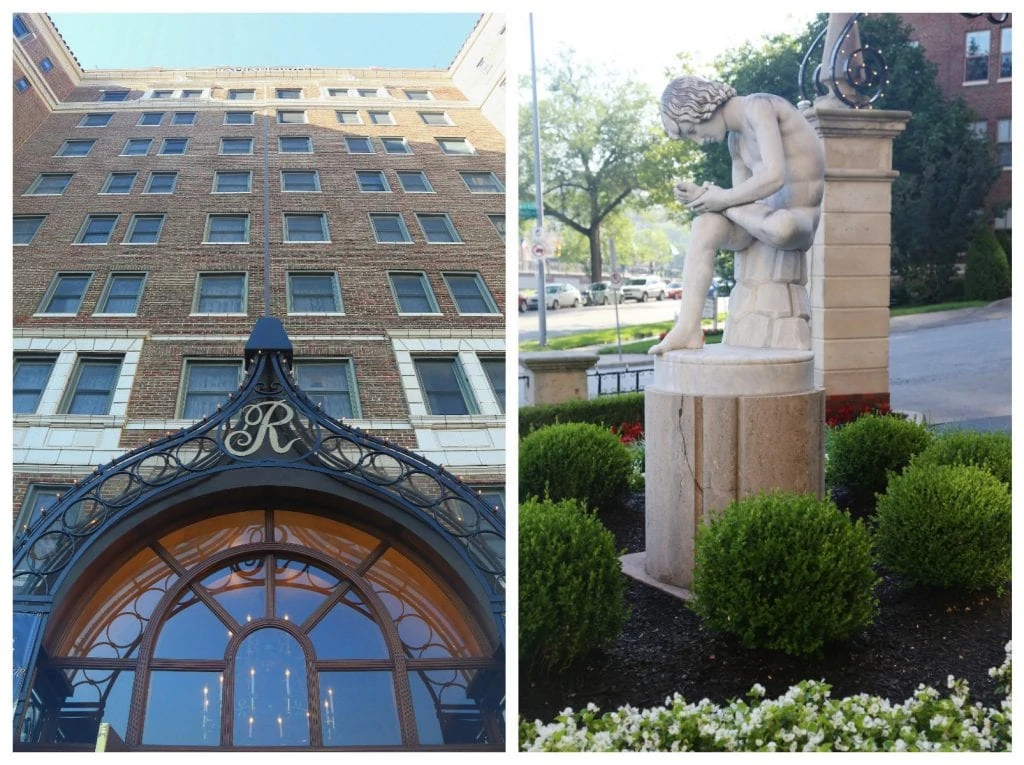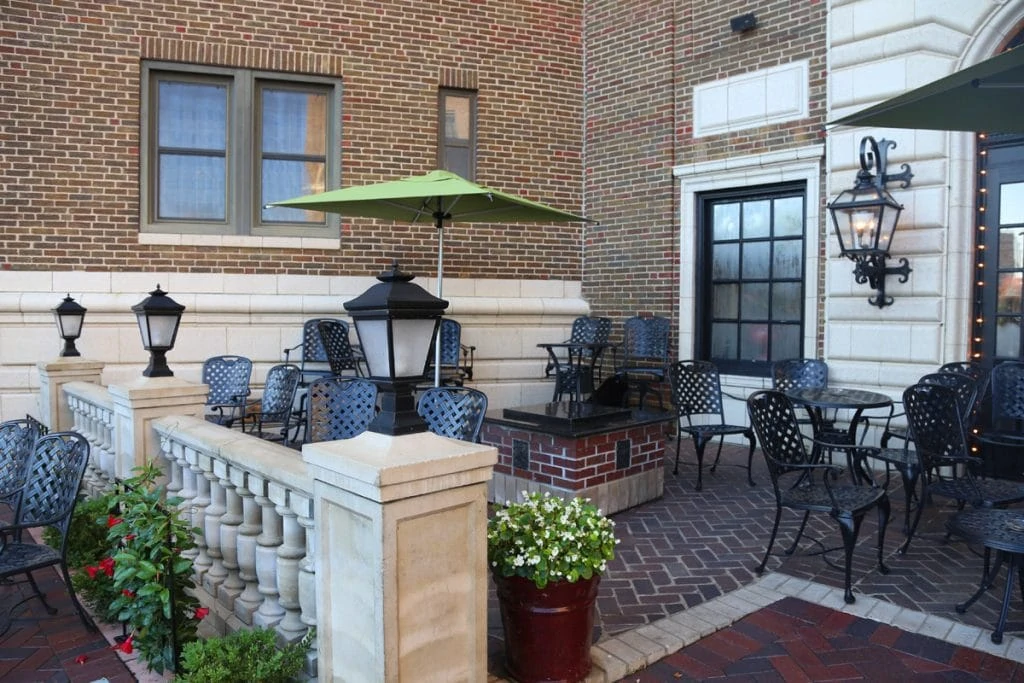 We arrived at our hotel, The Raphael, around lunchtime. The Raphael is a charming boutique hotel that sits just off of the Country Club Plaza (one of my favorite places to shop!). We were all so impressed with the service and thoughtful touches that the hotel provided on a regular basis. Not to mention, I thought the decor was pretty great: buffalo checks, botanical prints, monograms, wingback headboard and pretty floral fabrics. So many designer-like touches you don't normally see in a hotel. I shared the below image on Instagram, and I think you all were equally as in love with the look!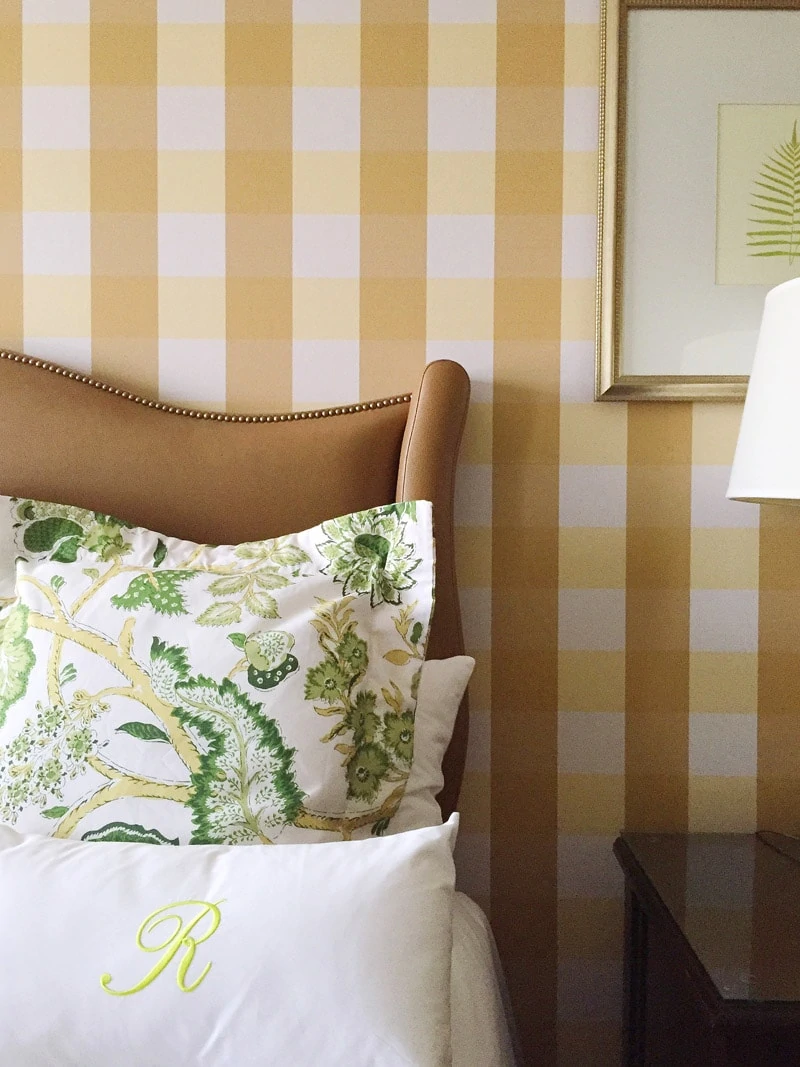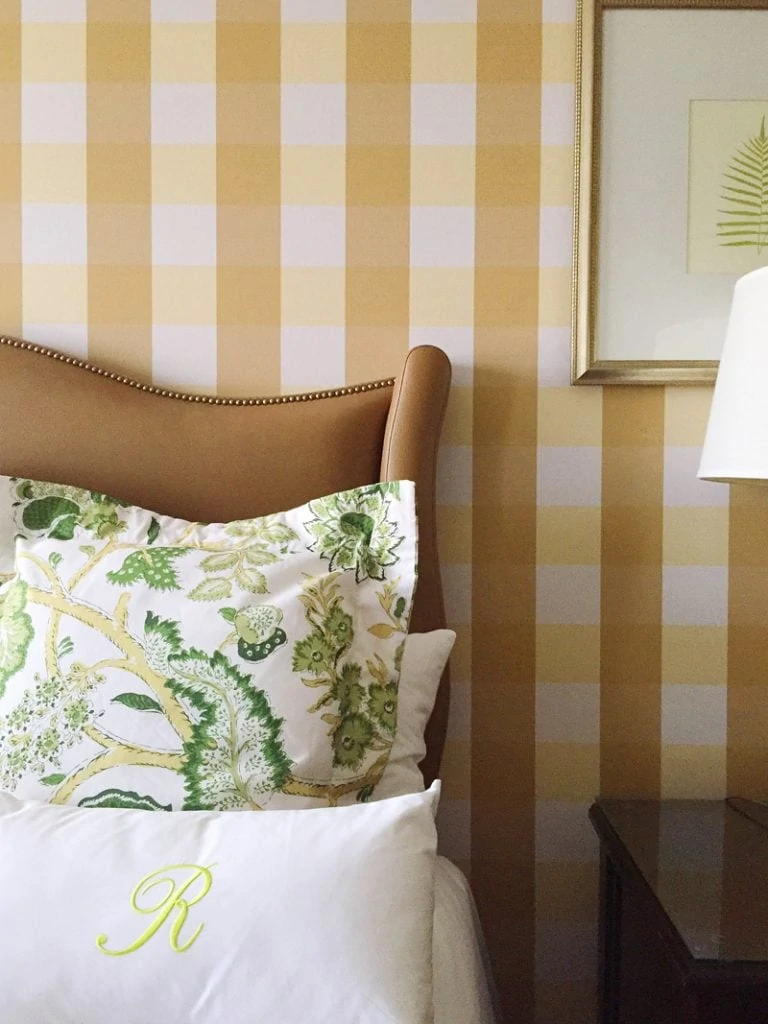 My closet had a window and I thought it was the coolest thing ever. EVER. I seriously don't even know why I'm sharing this, but it pretty much made my day.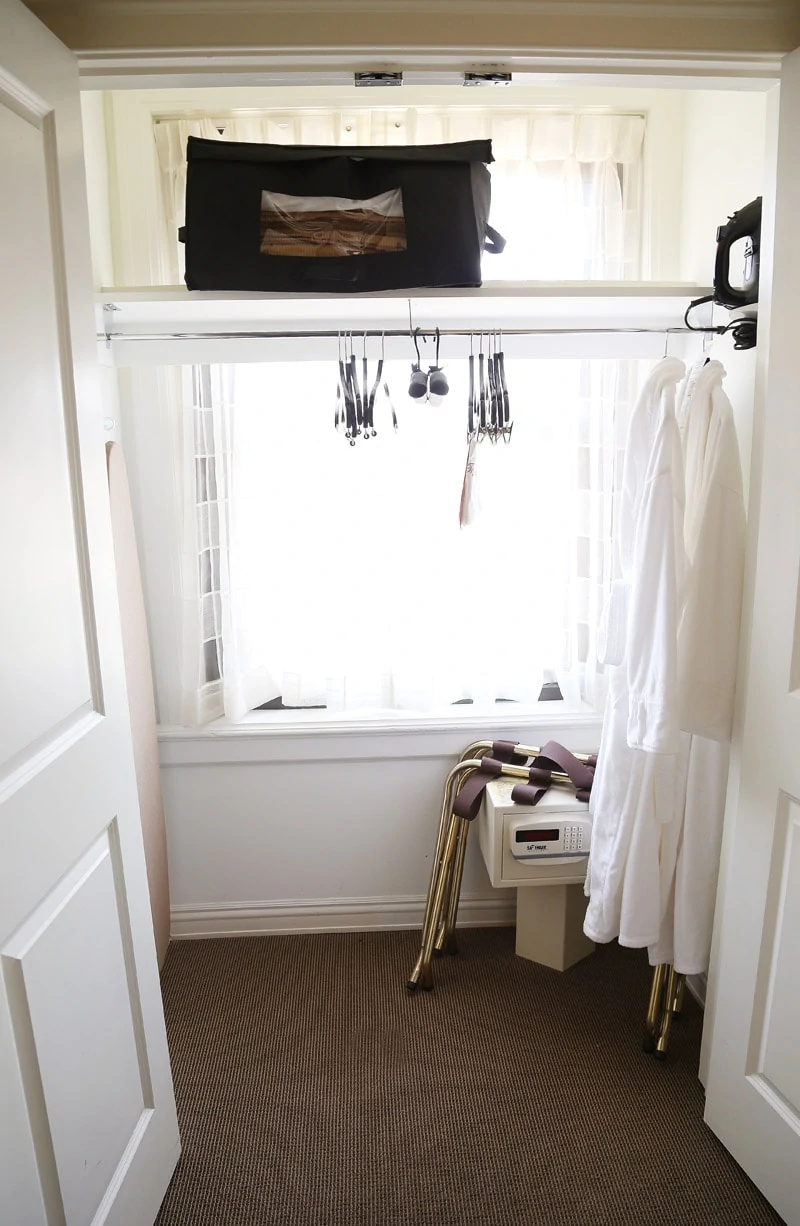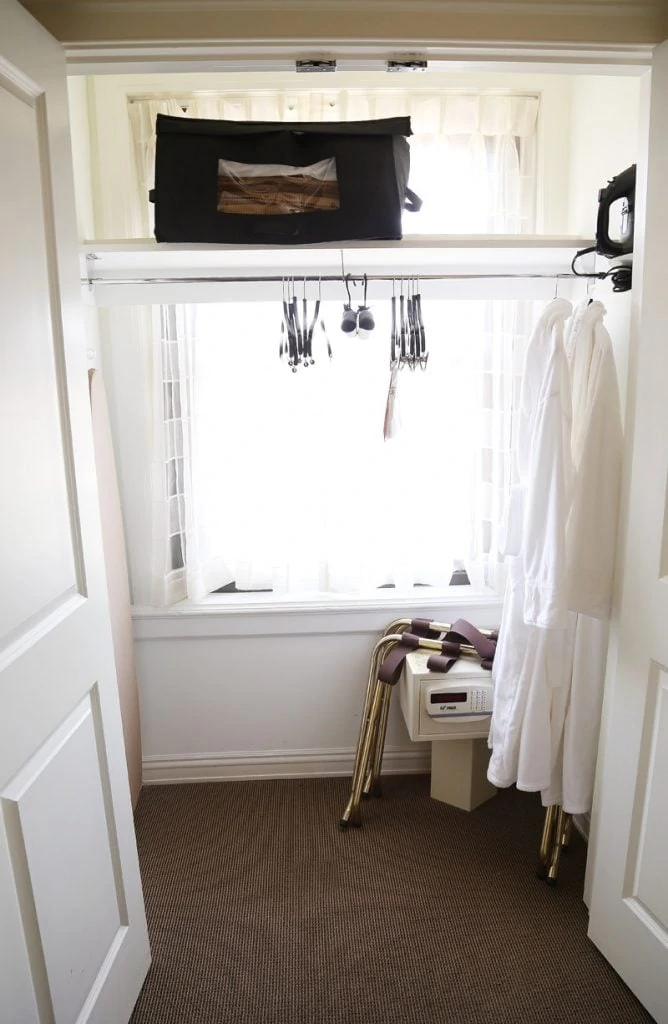 I was starving upon arrival, so I ordered some room service, since we didn't have much time before our group meet-up for our daily activities. I ordered the burnt end salad and it was beyond good. When you're in Kansas City, you have to have barbecue food, right?! This didn't disappoint.
Tip: Although we didn't try it, several locals recommended The Raphael Hotel for brunch. They said it's amazing!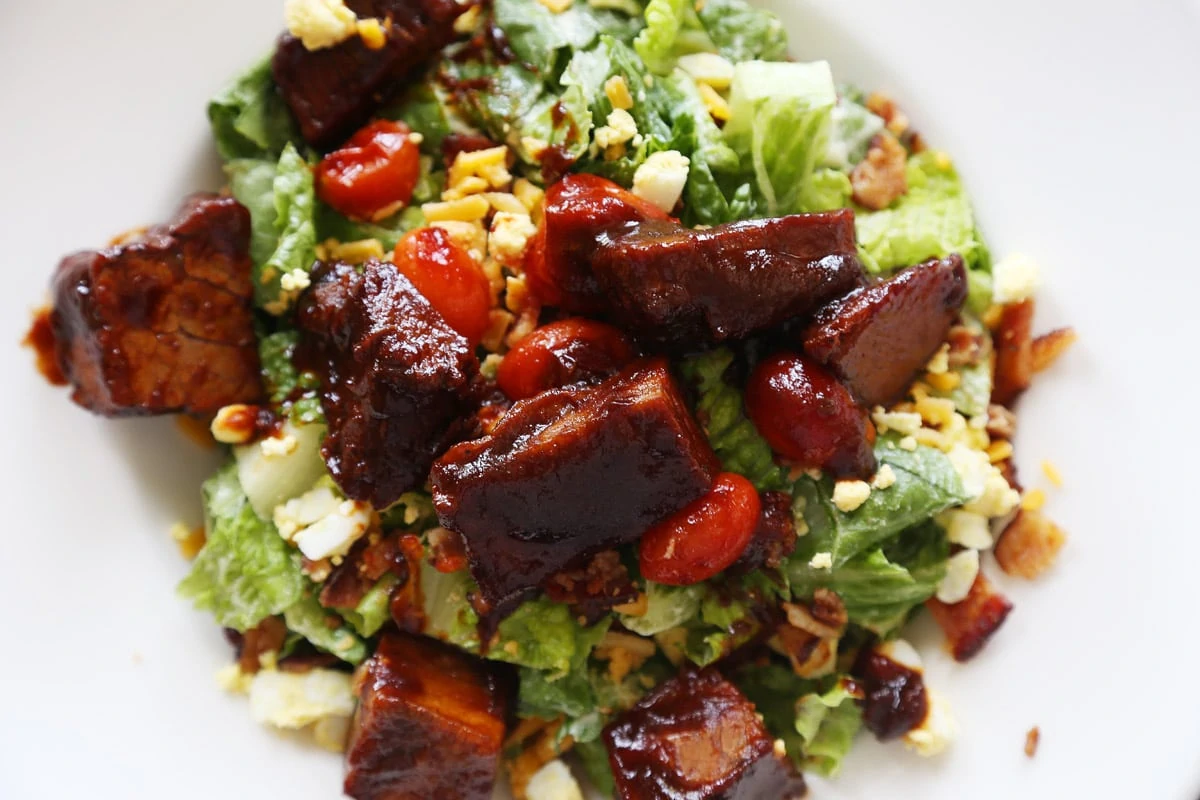 There were three other bloggers on the trip. Two from St. Louis and one from Washington DC. You can find them at Her Heartland Soul, Meg Biram, Mother Soul and Bangles and Bungalows. They were all the cutest and sweetest gals and we all hit it off quickly! We met in the lobby and made introductions before starting our adventure throughout the city.
HALLS
Our first stop was Halls department store. I had been to their old store in the Country Club Plaza nearly a decade ago and remembered loving it. The newly renovated store at Halls Crossing was spectacular and we were all oohing and ahhing at every turn! They have a great mix of designer and affordable options in all of their departments.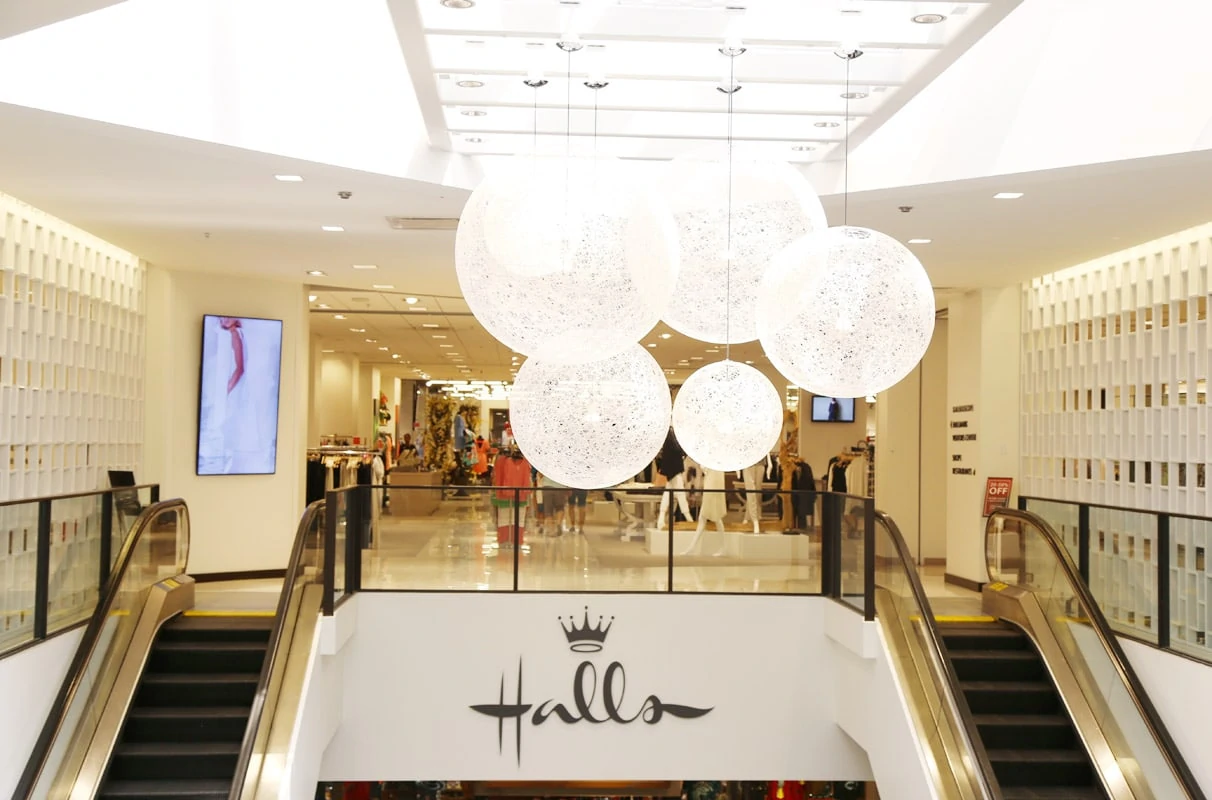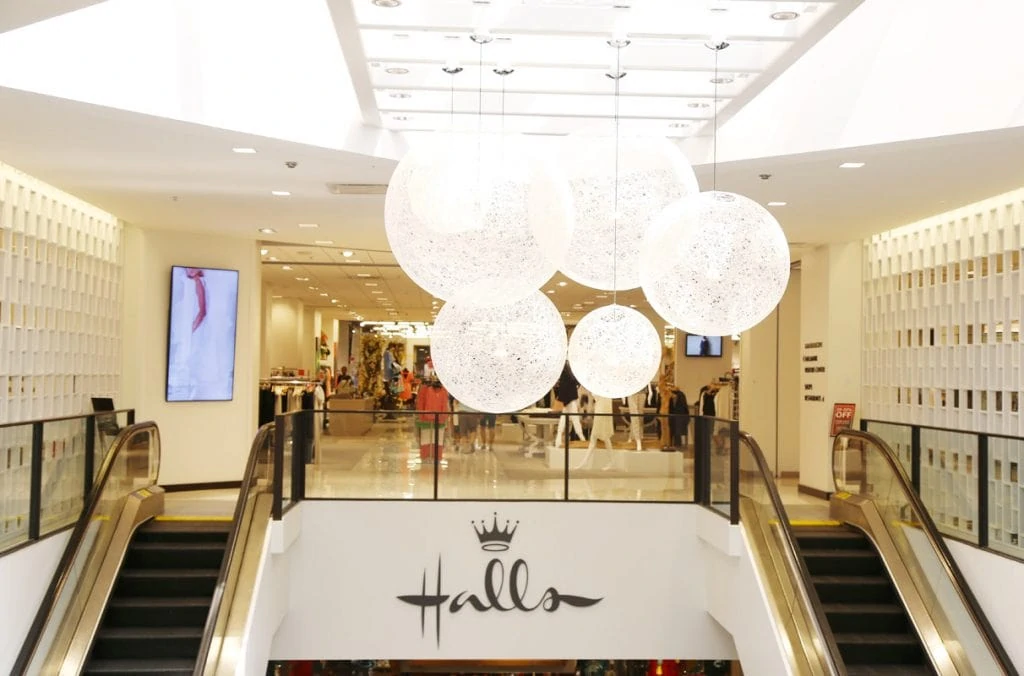 The store also happens to have a killer view of the downtown skyline since it hovers over one of the main roads!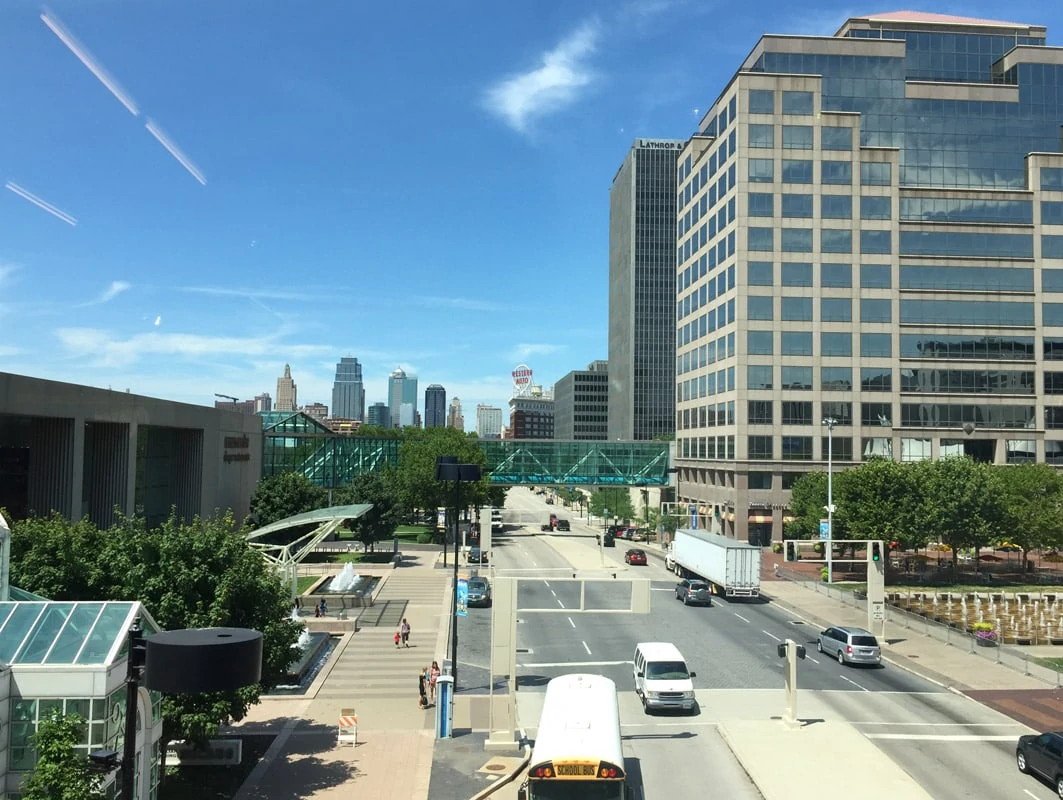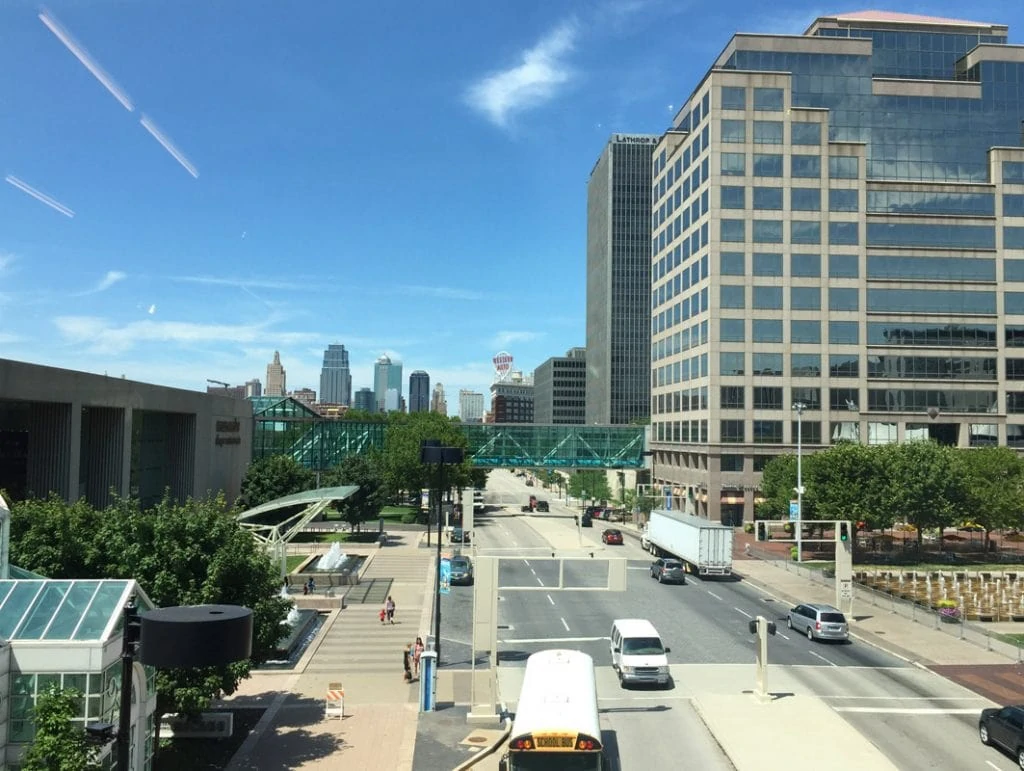 I was in heaven browsing around and seeing brands I had only read about online. I ended up buying a Jo Malone candle (the first time I had ever smelled her scents!) and also an adorable ruffled top from Nannette Lepore that was on killer clearance. The sales people were all so friendly and helpful I literally wanted to buy one of everything they showed me. And I really wanted to take those oversized driftwood pieces home with me! Halls also had a vintage collection of Louis Vuitton's that stopped me in my tracks. So much eye candy!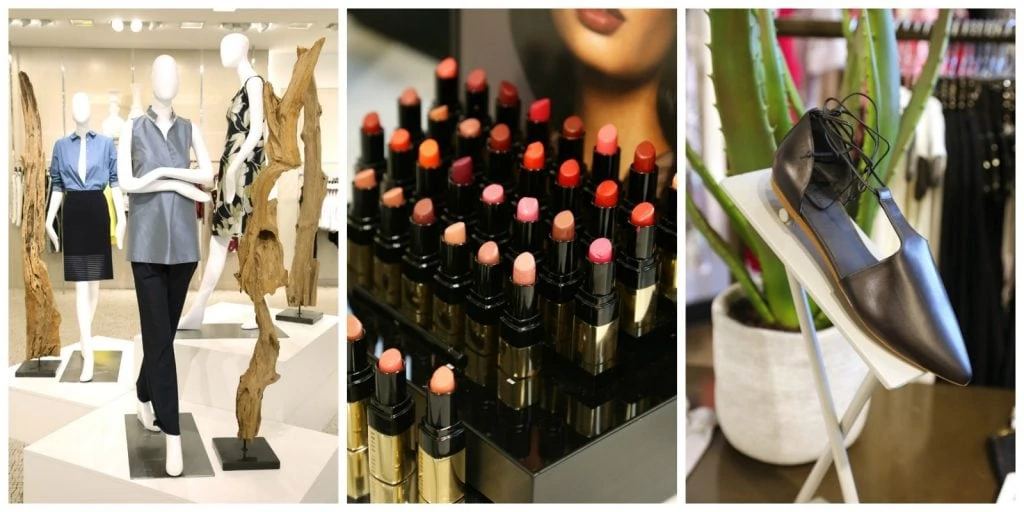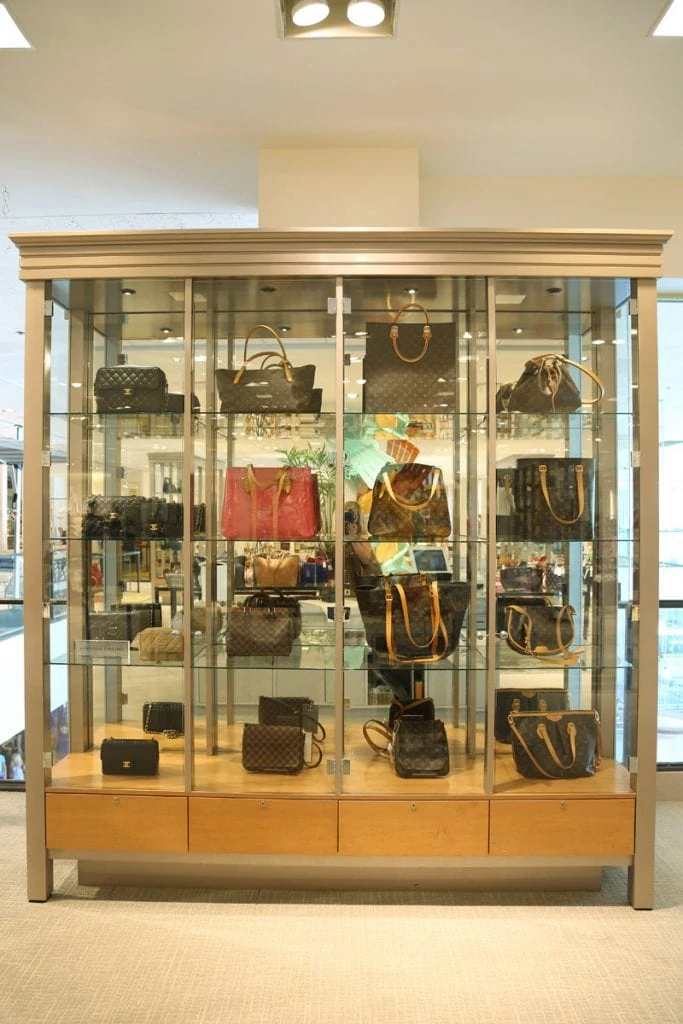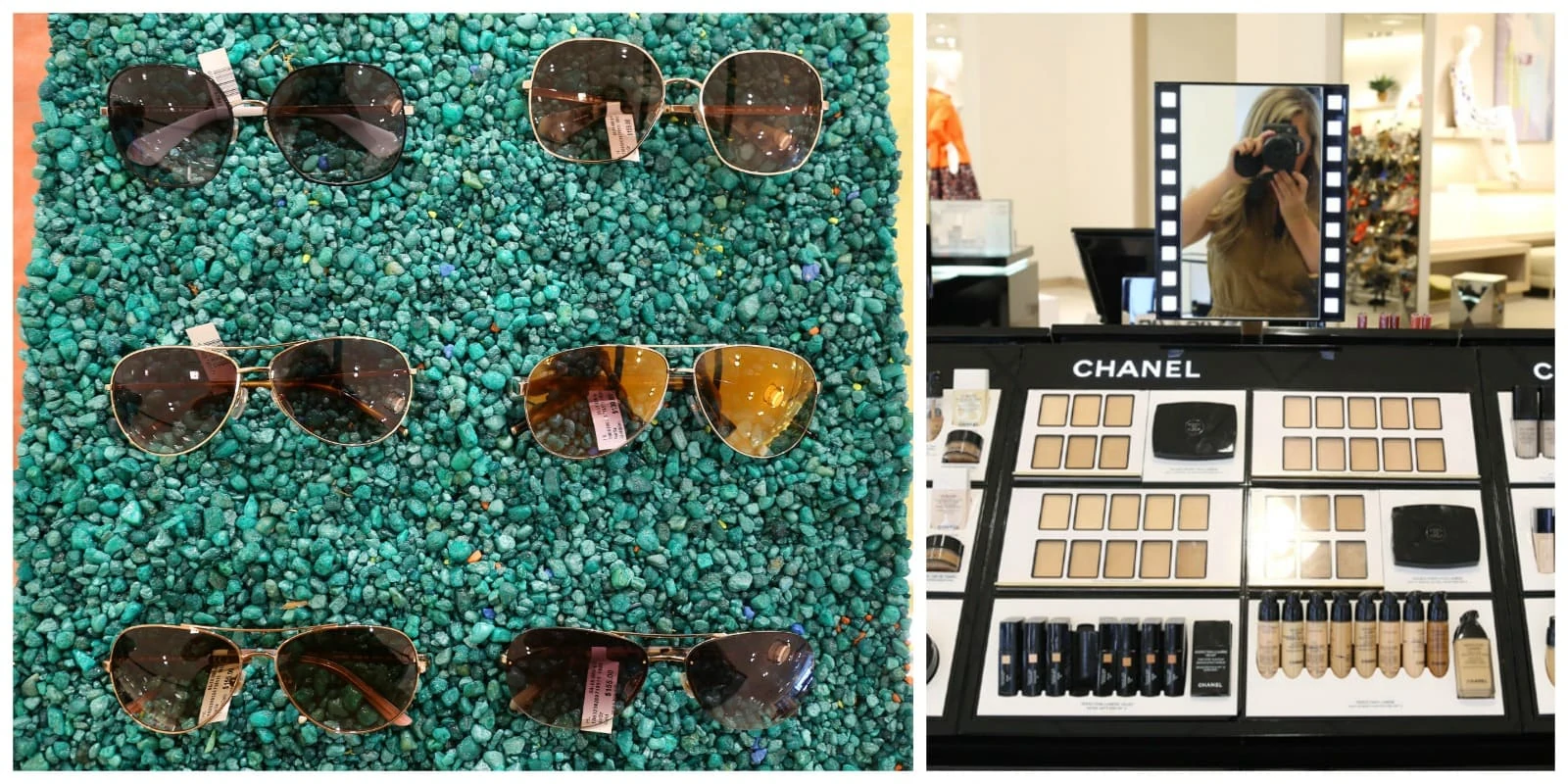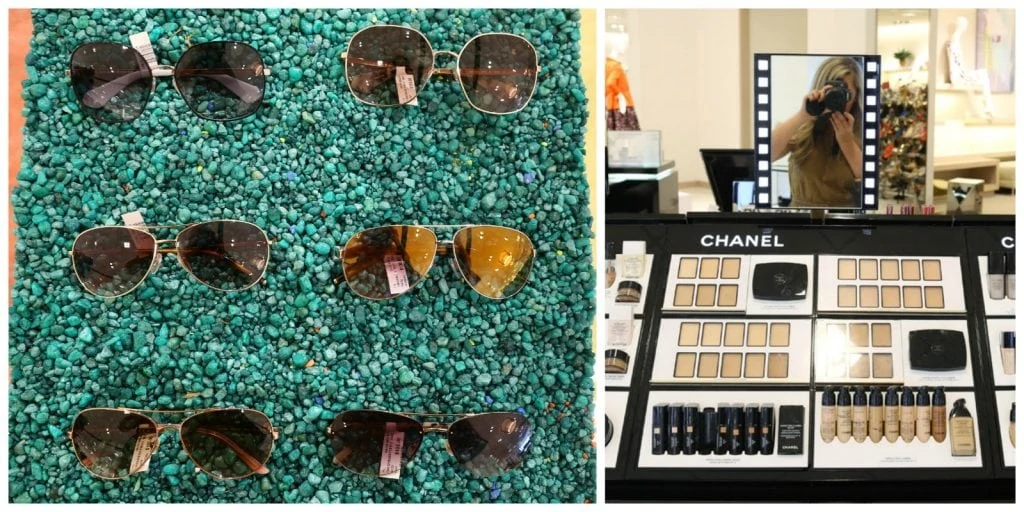 SNOW & CO ARTFUL FROZEN COCKTAILS
One of my favorite stops of the trip: Snow & Co. Artful Frozen Cocktails. Guys, you know I'm a snow cone lover, and this boozy version was like heaven on earth for me. It was the perfect stop after a few hours of shopping. The unique flavors and pairings were so delicious and we loved the flatbread pizzas just as much. Highly recommended if you're looking for a casual mid-day break!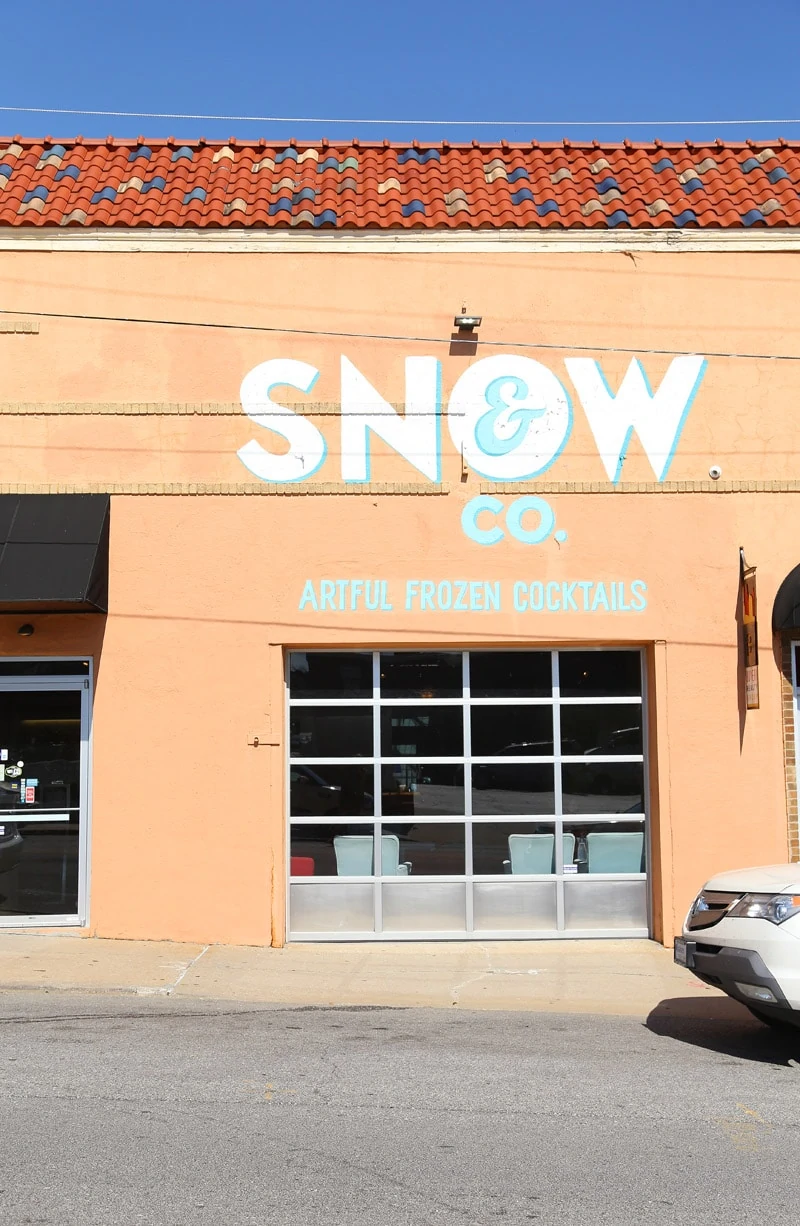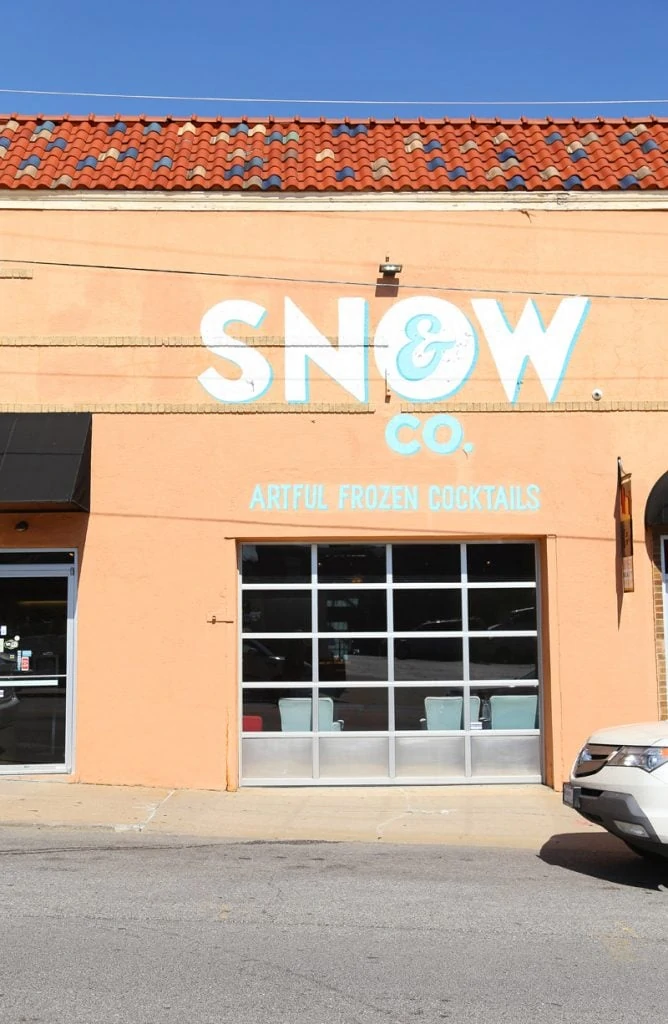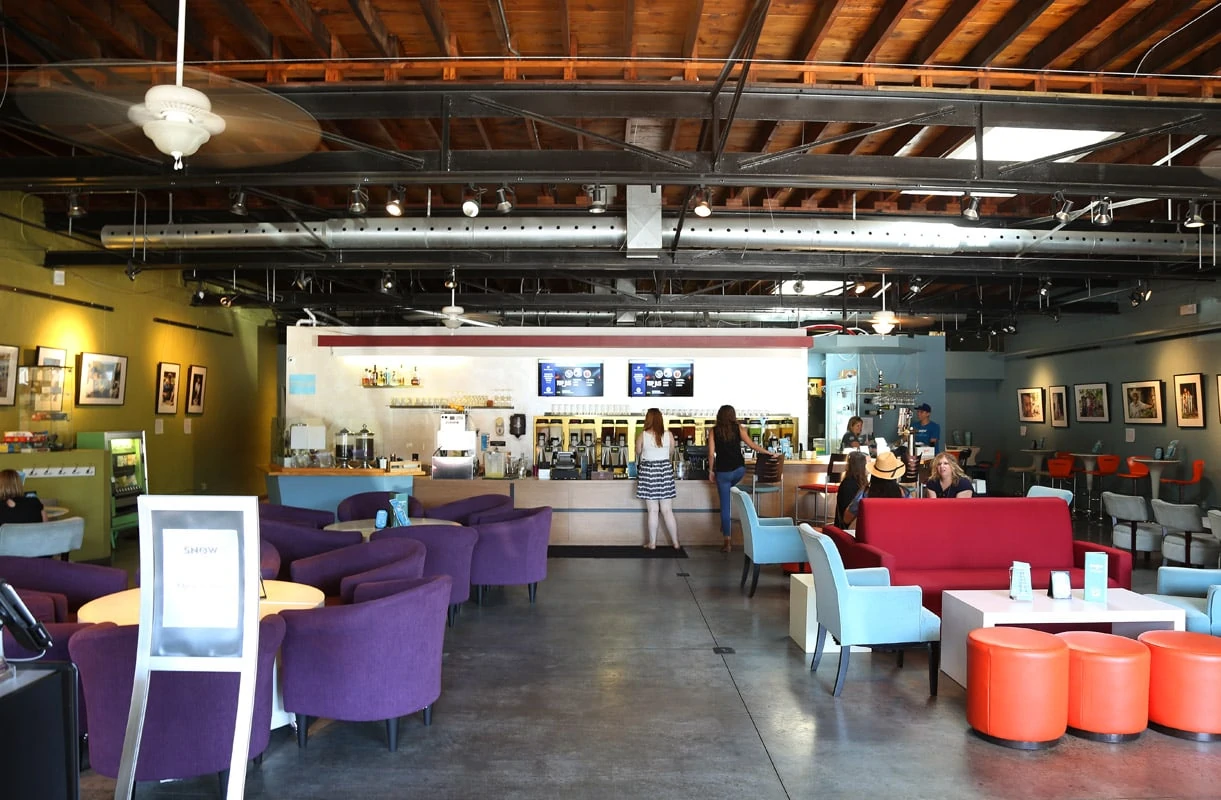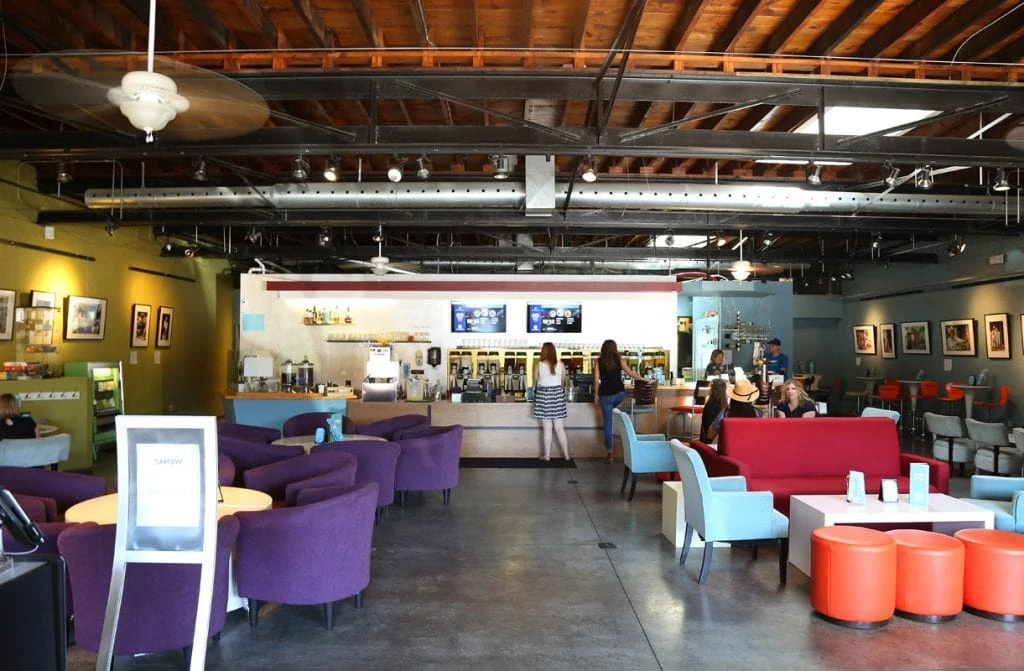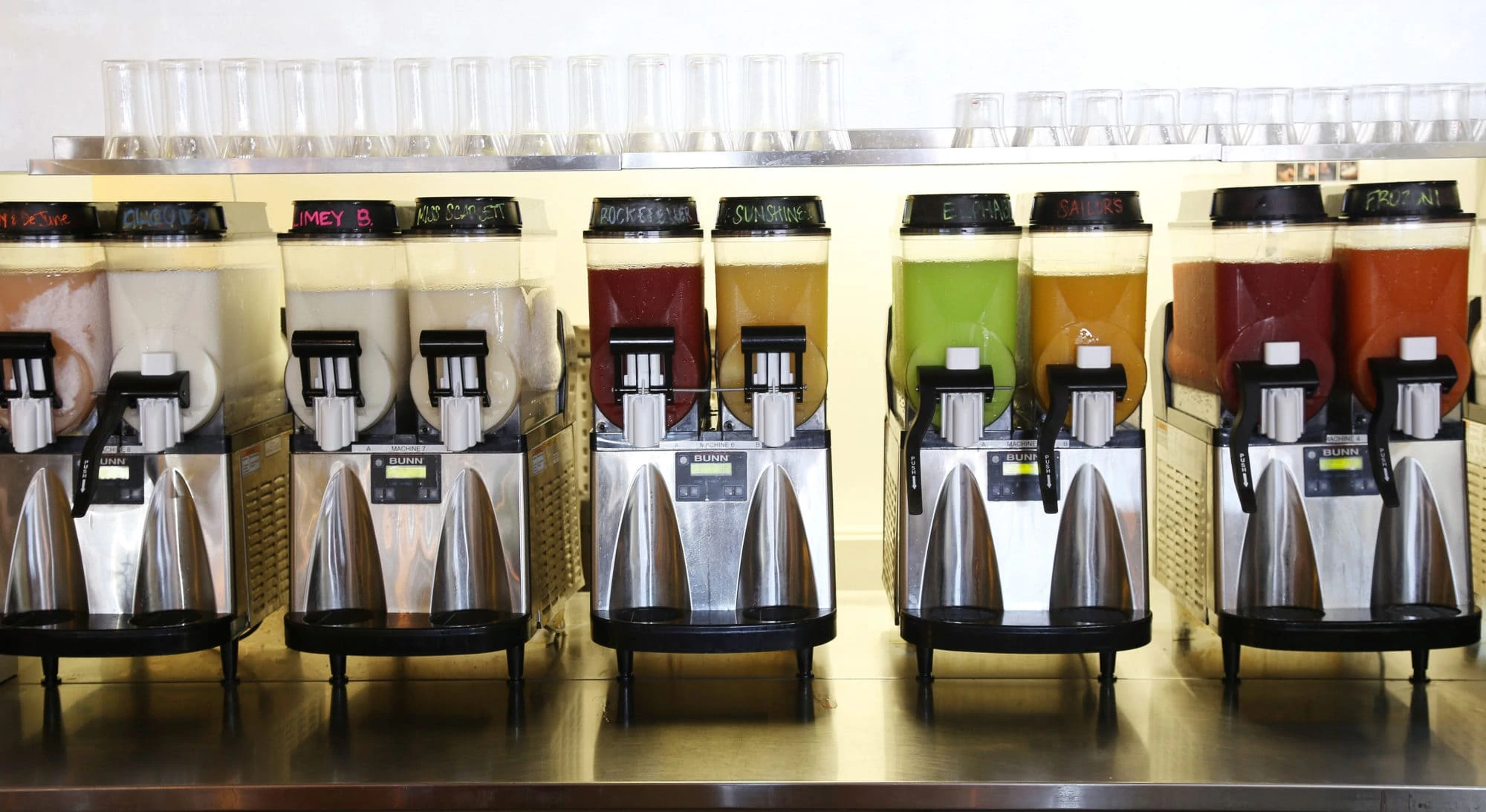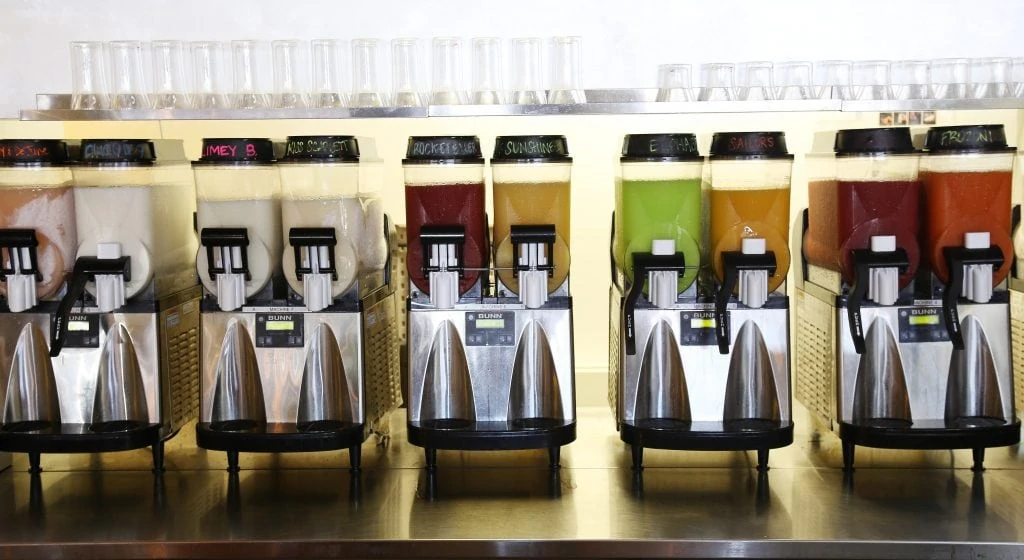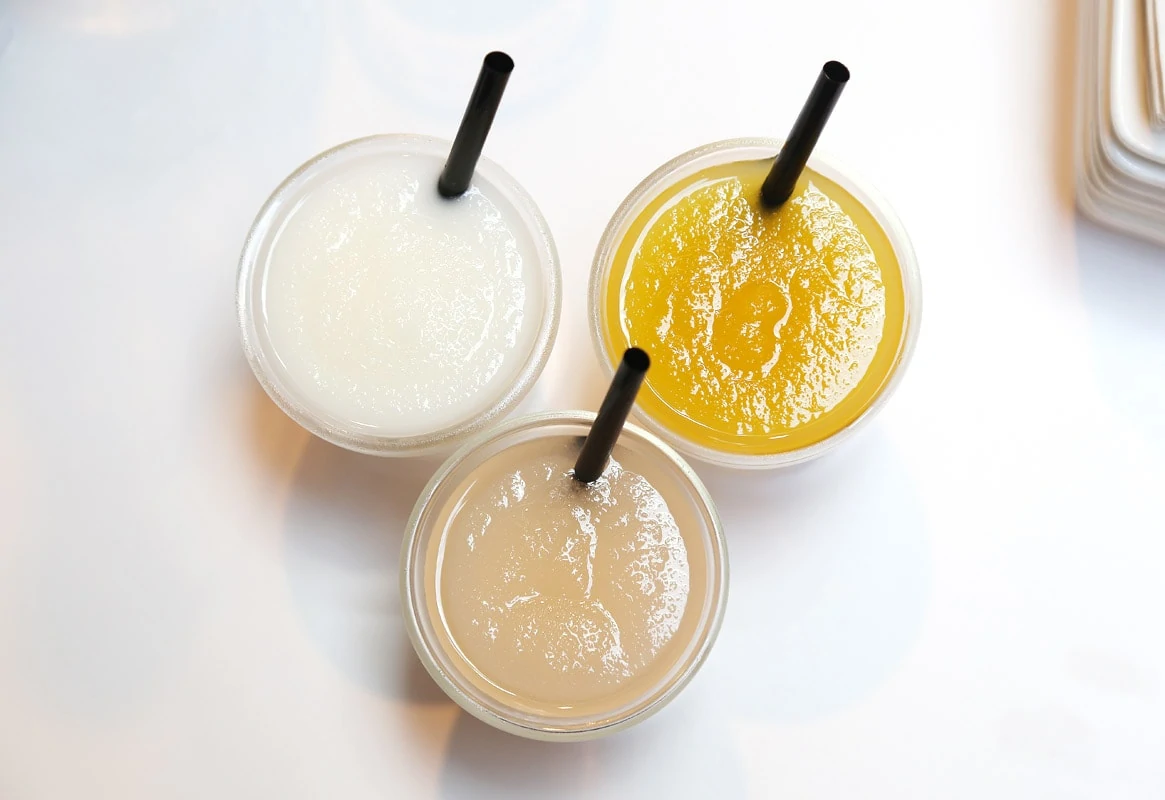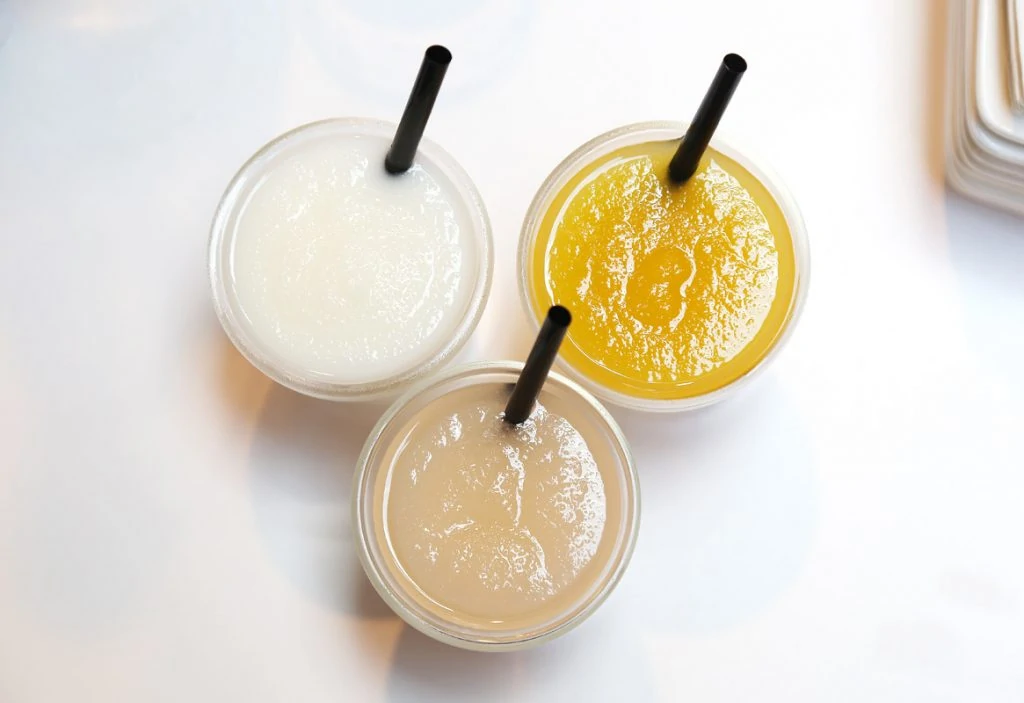 CROSSROADS ART DISTRICT
After drinks, we took some time to wander the Crossroads Art District (which is in the same area as Snow & Co.). It was full of charming art galleries, coffee shops, small boutiques and more. You can certainly tell it is an up and coming trendy little village within the city.
Now, fashion blogger I certainly am not.  But all of the bloggers I was visiting with have a fashion aspect to their blog, and there were so many cute walls in KC. A picture in front of the mural was a necessity after we saw so many cute ones popping up on our Instagram feeds. If you visit Kansas City, be sure to stop by Fortuity to get your own shot!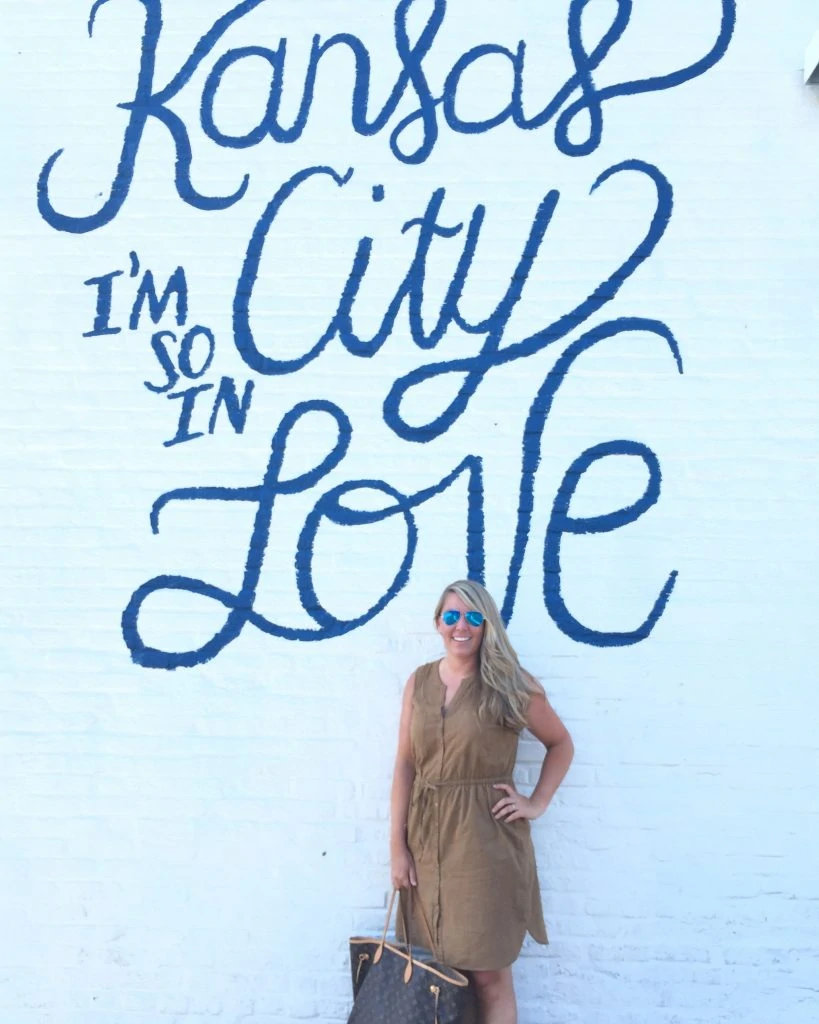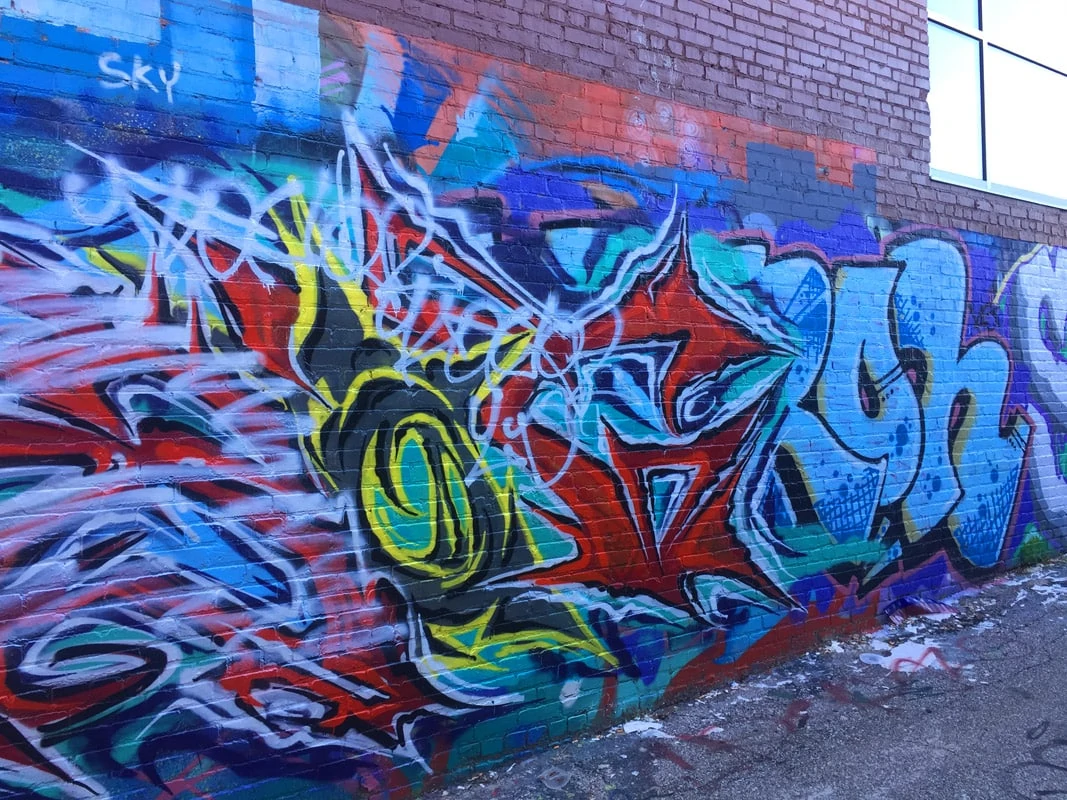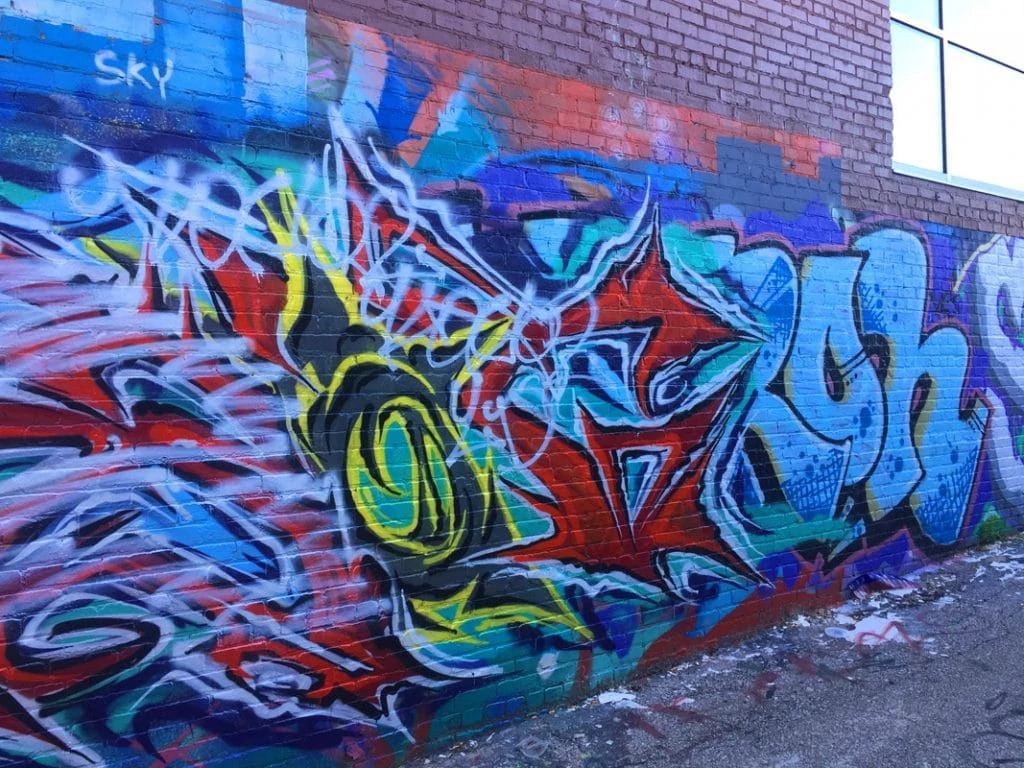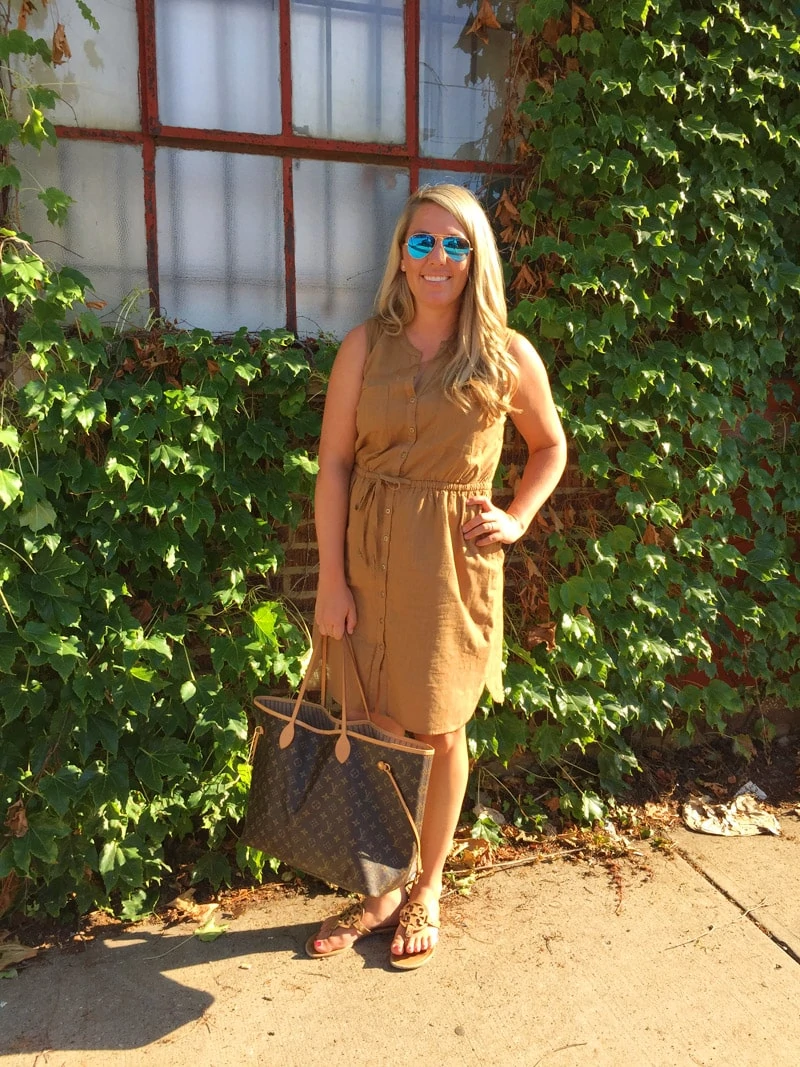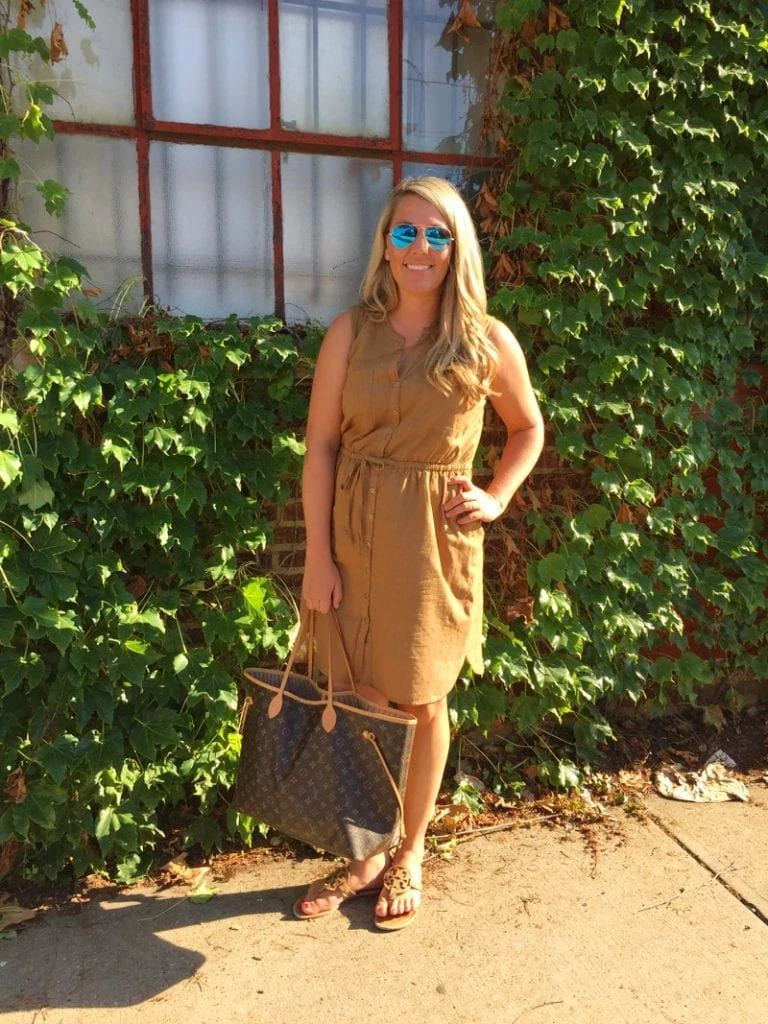 THE AMERICAN RESTAURANT
We headed back to the hotel to freshen up before dinner at The American Restaurant. Wow! This was such a cool dining experience. I was initially worried it was a bit too fancy for my normal laid-back style, but it was such an enjoyable meal. Not only was the wait staff super knowledgeable and accommodating, we were serenaded throughout dinner by a man we assumed was Michael Buble in disguise. He was so talented and the food was phenomenal. I ordered:
The Maitake, Black Truffle, New Potatoes, and Root Vegetables as a starter (insane)
The Bavette, Greens, Tempura White Asparagus, and Smoke Bearnaise (also crazy good)
The Strawberry, Rose, Bubblegum and Buttermilk for dessert (good, but at this point I was done eating)
Red Wine throughout (obviously)
What was supposed to be a two hour dinner quickly turned into three and a half hours of pure culinary bliss. And the views of the city really couldn't be beat! I would definitely recommend this restaurant for special occasions, but note that it is closing soon to become an event center. So, you may actually want to go just to experience fine dining at it's best!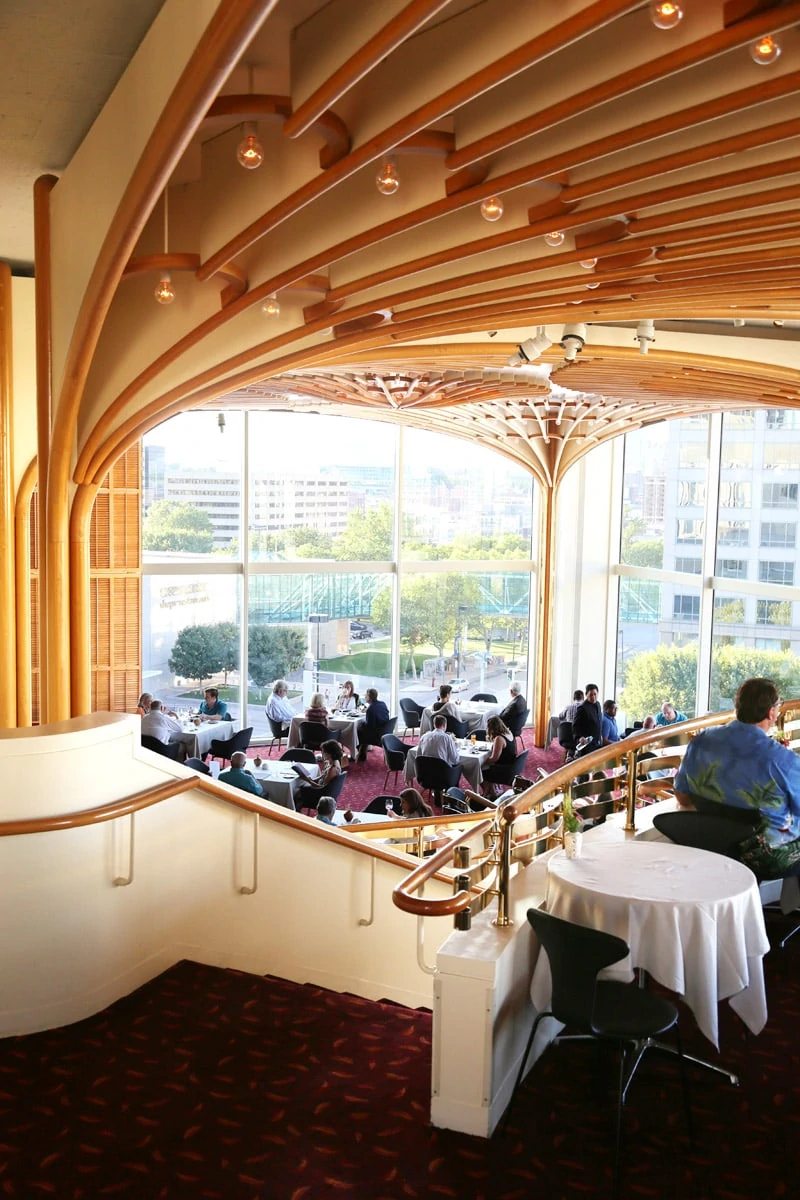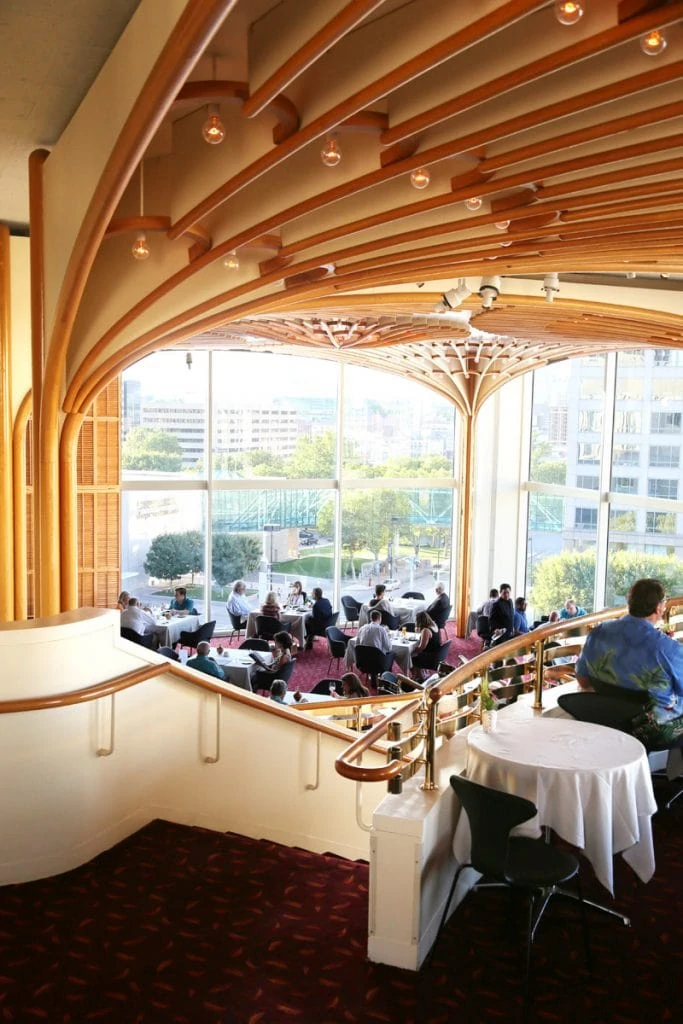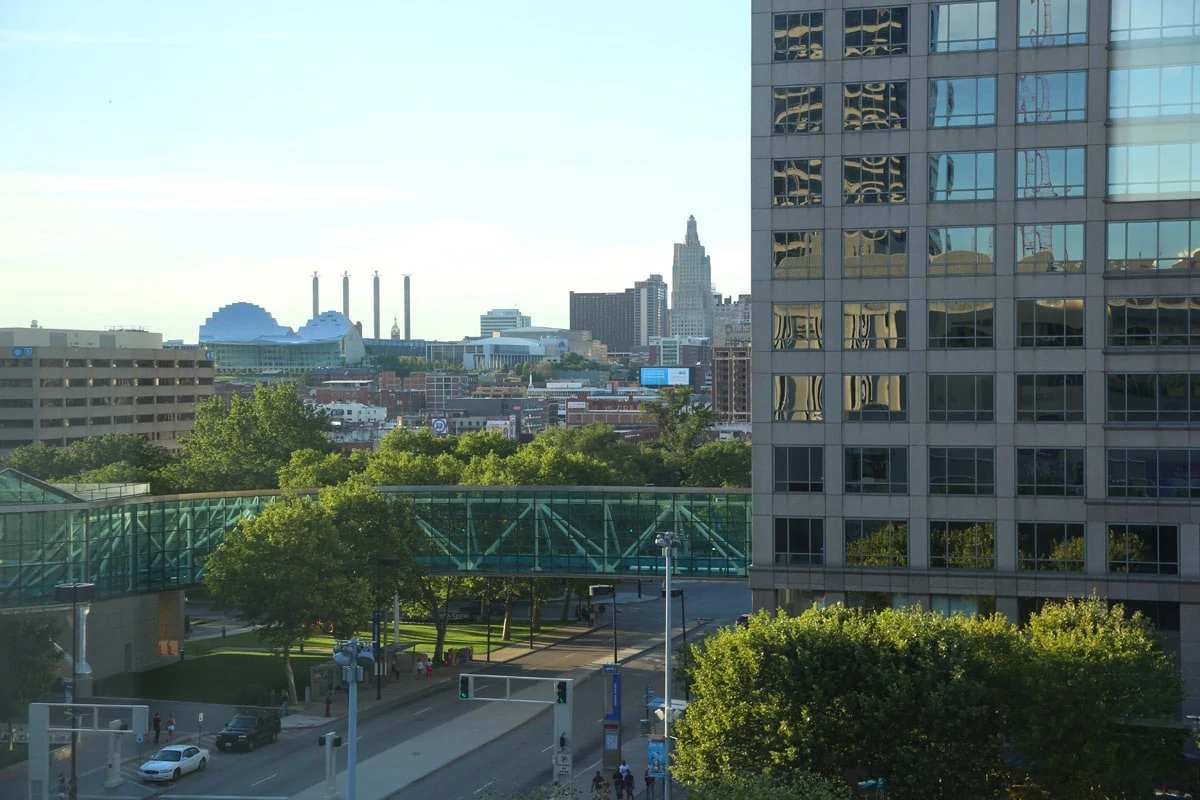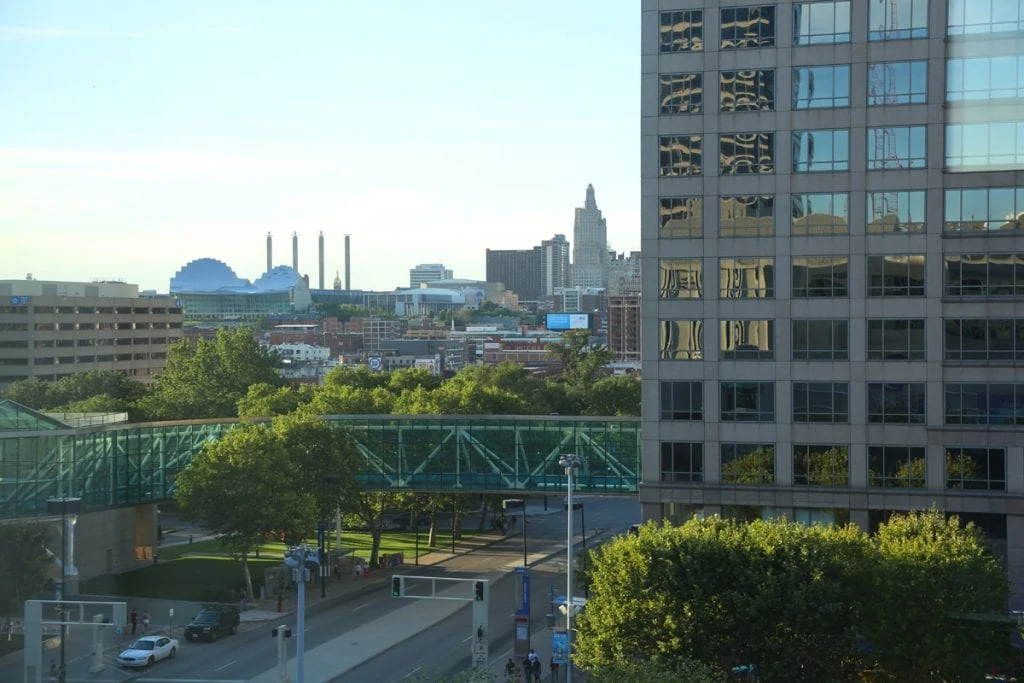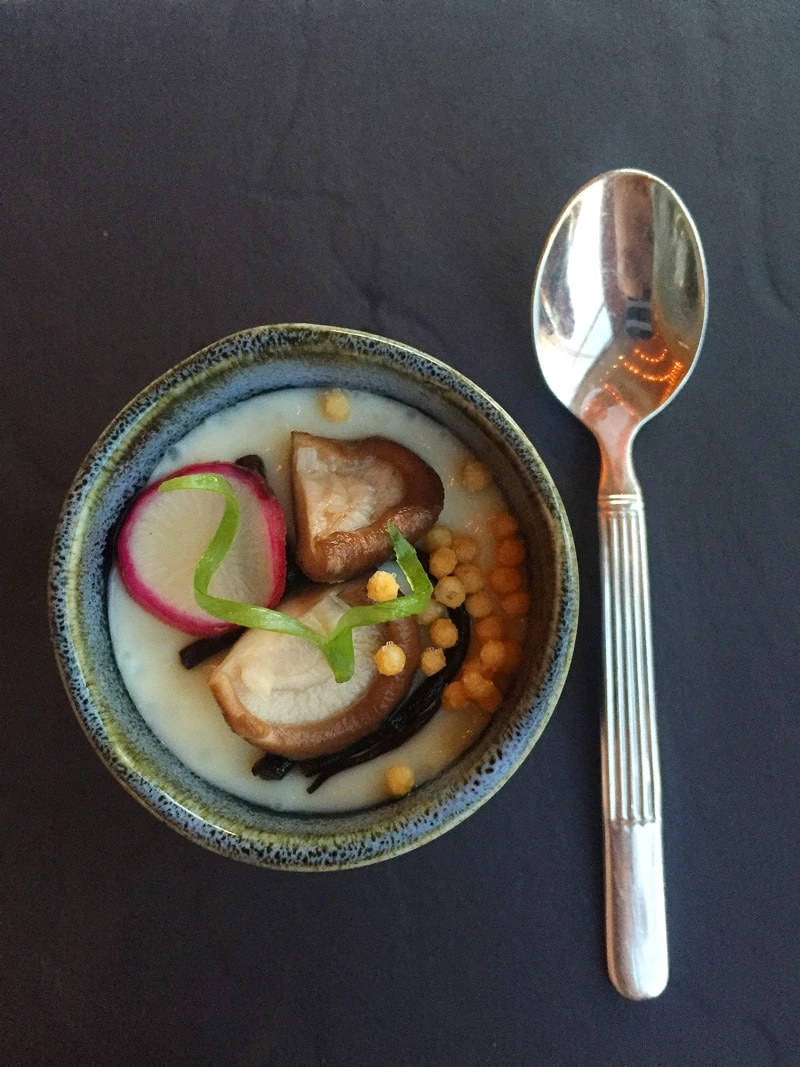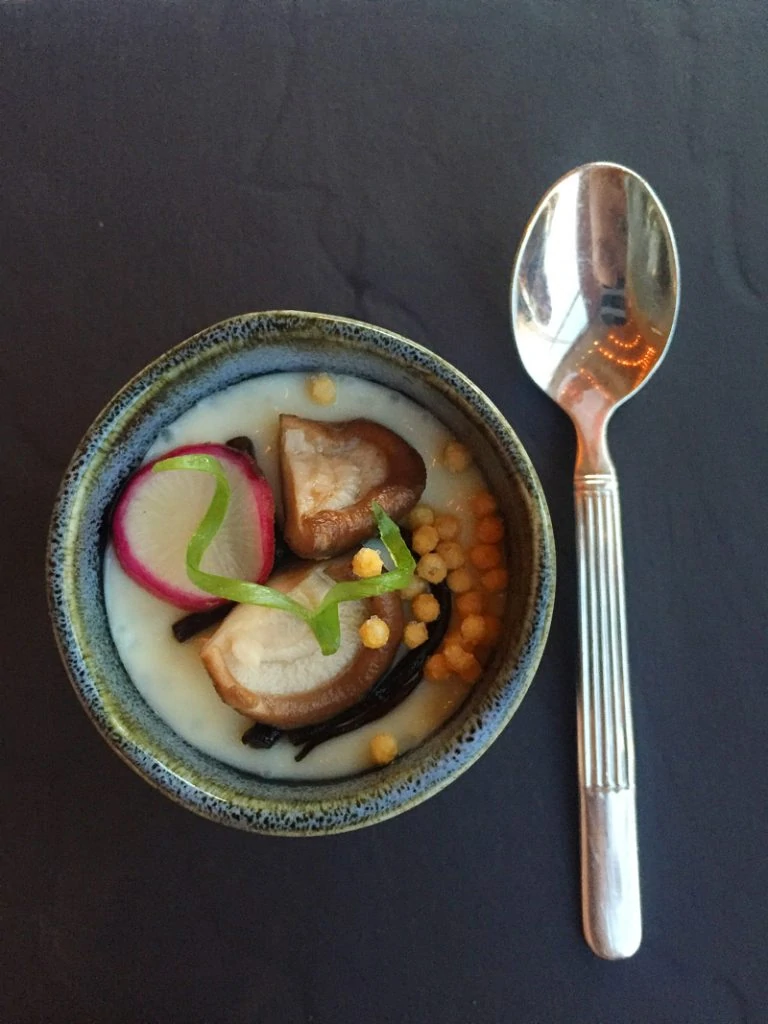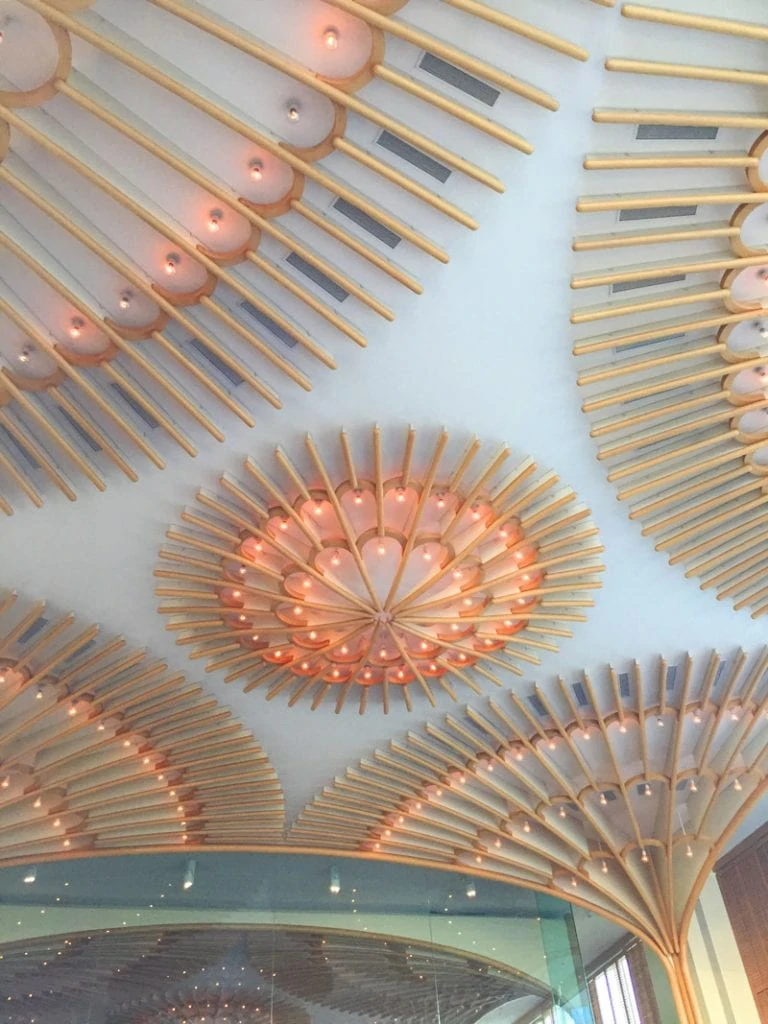 TOM'S TOWN
We ended the night with drinks at Tom's Town. It's a super cool bar modeled after the speakeasies in the 1920's. In addition to all of us having a nightcap, we got a private tour of the distillery and got to visit the basement where we watched a video on the history of Kansas City. It was really surprising to hear the strong ties the city had to the mafia in the roaring 20's and it was so great to see the passion of the owners of Tom's Town as they re-told the tales of the past and the naming of their bar. Highly recommended if you go to KC!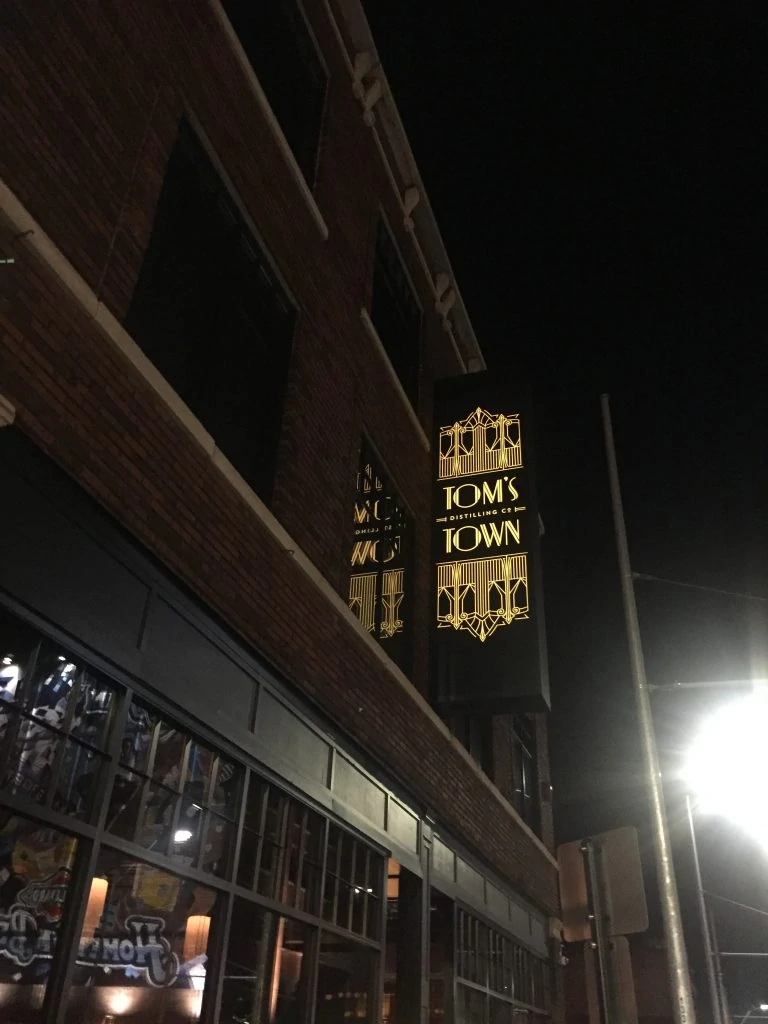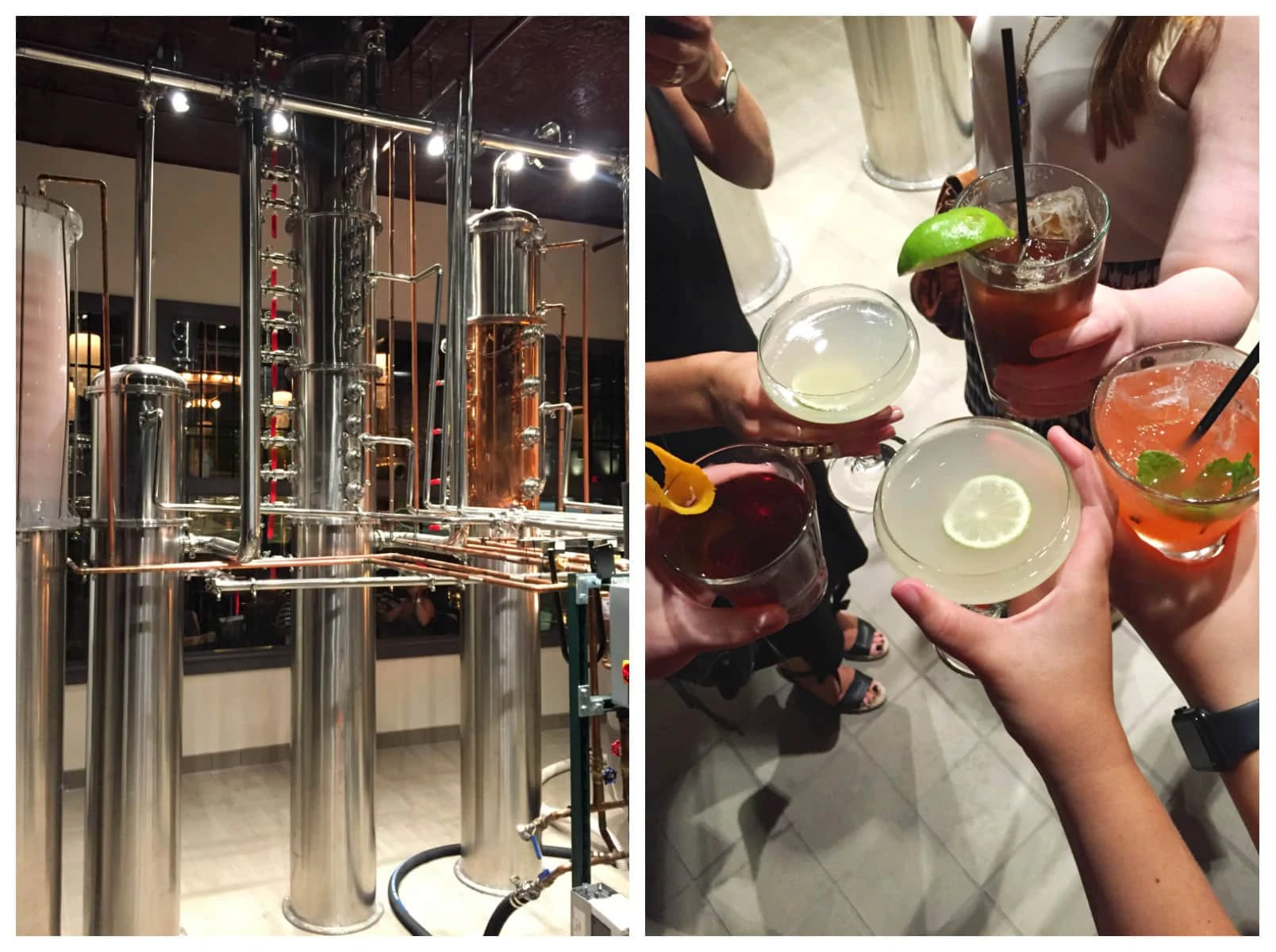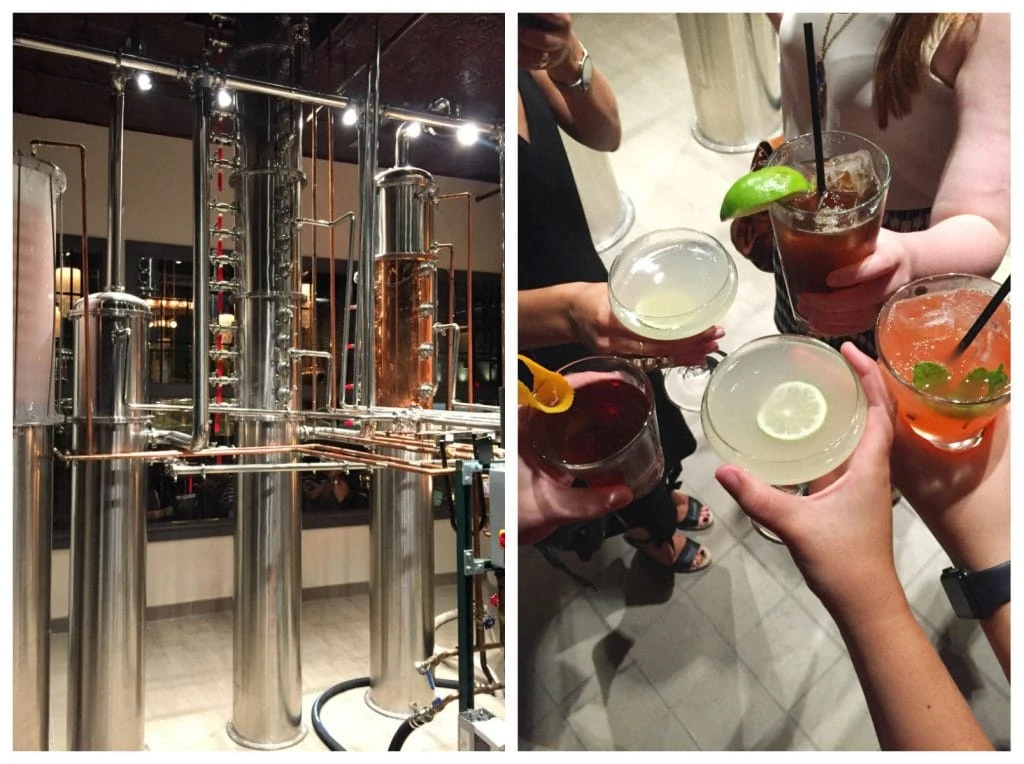 That wraps up our Day 1 action. Can you believe we fit all of this into a half day?! Can't you already sense the super cool vibe Kansas City has to offer? If you haven't been before, now you know why it's one of my favorite cities.
I'll be sharing Day 2 of our Kansas City adventures next Friday, and then Day 3 on Friday, July 29th. Then, in early August, I plan to share more details on some of our international travels! A big thank you to Visit KC for their hospitality and for sponsoring today's post as well as all the great people at MMGY for ensuring we had an amazing trip. Have a great weekend friends!
If you would like to follow along on more of my home decor, DIY, lifestyle, travel and other posts, I'd love to have you follow me on any of the following:
Pinterest / Instagram / Facebook / Twitter / Bloglovin' / Google