I hope you all had an amazing Christmas! We were able to spend a week with my family in the Caribbean and it was the perfect week away. But, we're glad to be back home and looking forward to getting back to our routines.
I still can't believe that 2014 is almost over. Looking back through the blog posts of this past year, it reminds me of just how much we were able to accomplish. Today I am going to share the most popular posts of 2014 in terms of overall pageviews according to Google Analytics. Honestly, this is something I rarely check at the post level, so there were a few surprises in the list I'm sharing today. I'll be back tomorrow with a round-up of our room makeovers from this past year.
At the end of the post, I'm also sharing links to other bloggers sharing their top posts of the year, so be sure to check those out as well. You can also check out my Top Ten Posts of 2013 for some more inspiration. And now, I present, the Top Posts of 2014 from Life On Virginia Street, in descending order!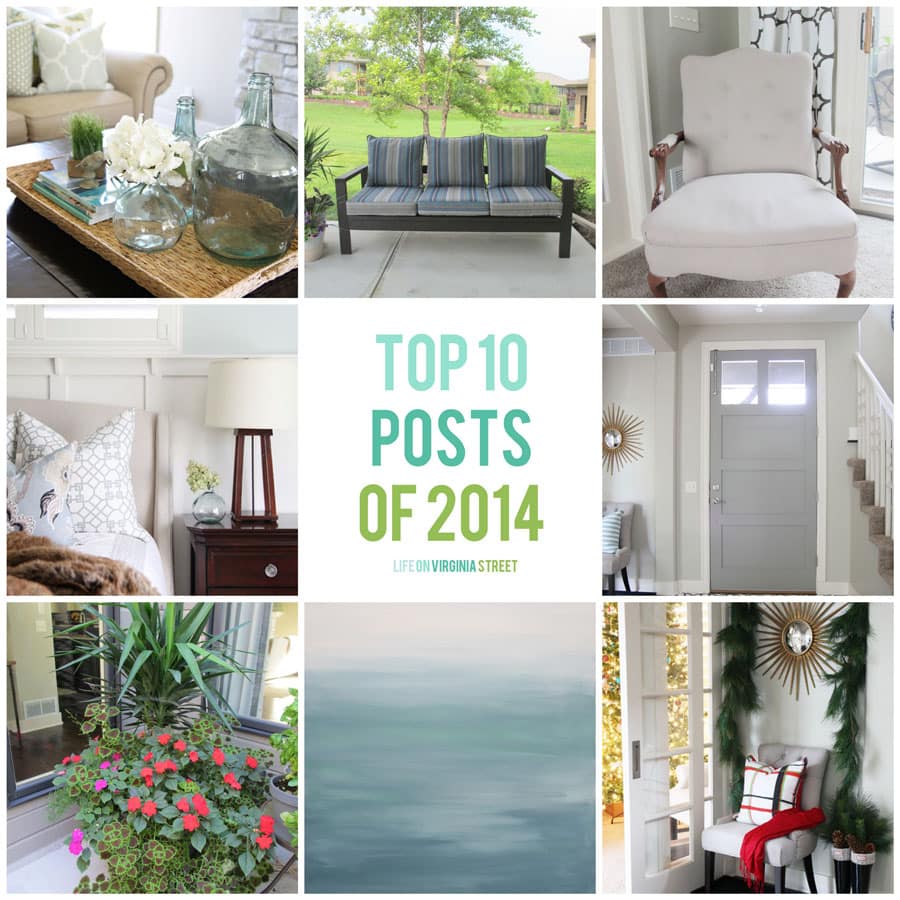 10 – My DIY Designer Art and Frame. I am still in love with the large scale and colors in this art. My DIY frame is also a favorite.
9 – Our Summer Home Tour. This is my favorite look for our home – likely because I am such a summer girl!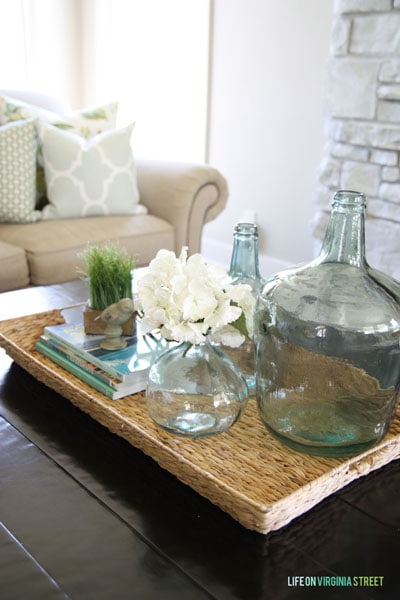 8 – Our Fall Home Tour. I didn't go overboard with the fall decorating, but added in a few warmer touches for the cooler days and nights.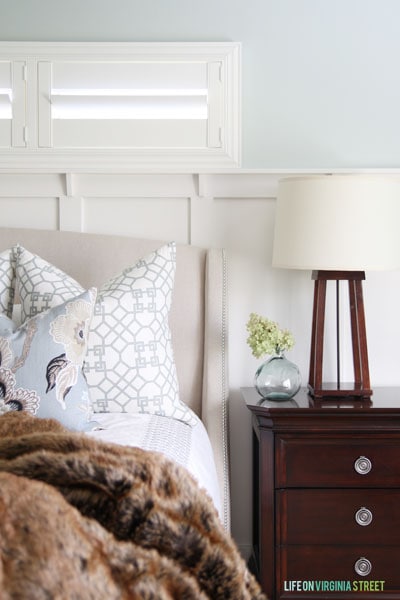 7 – Our DIY Outdoor Couch was a random Sunday afternoon project I convinced my husband to make with me. It came in handy in the summer and fall months and I can't wait to start using it again as soon as the weather turns nicer again!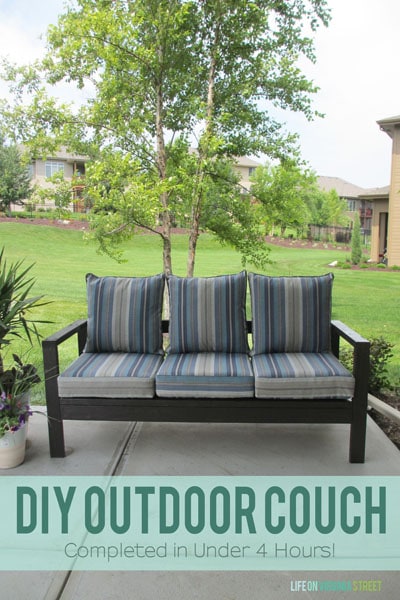 6 – Although this post is only a few weeks old, my part II of my Christmas Tour of Homes is already one of the most popular of the year!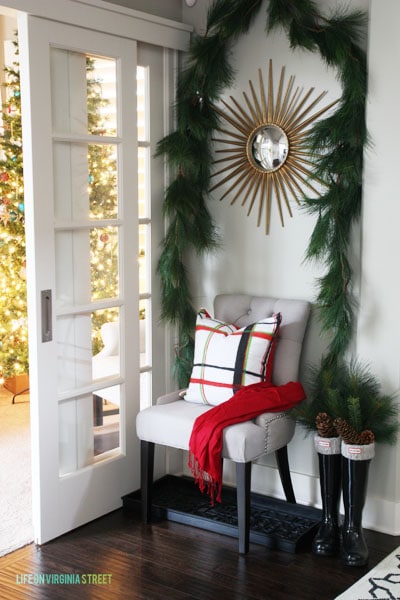 5 – I'm guessing my DIY Art from my September Year of Change project was so popular simply because DIY art really is so affordable and easy to achieve!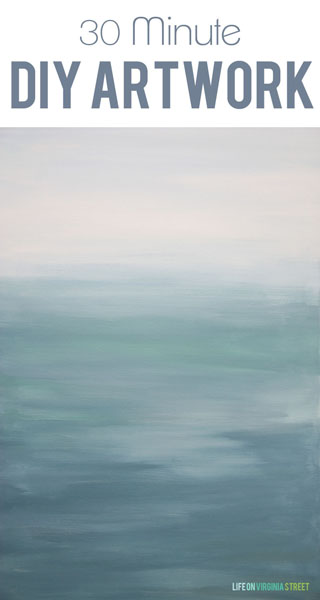 4 – I was actually rather shocked at the response to our gray painted doors. I loved the end result, but never expected the reactions I got. With that said, I'm glad the majority of you love it as much as I do!

3 – My Painted Fabric and Wood Chair project seemed to be popular, simply because most of us have an old ugly piece of furniture lying around that we are willing to try updating. With this project, I wasn't worried if I ended up ruining the chair because it was already in bad shape. But the end result is stunning!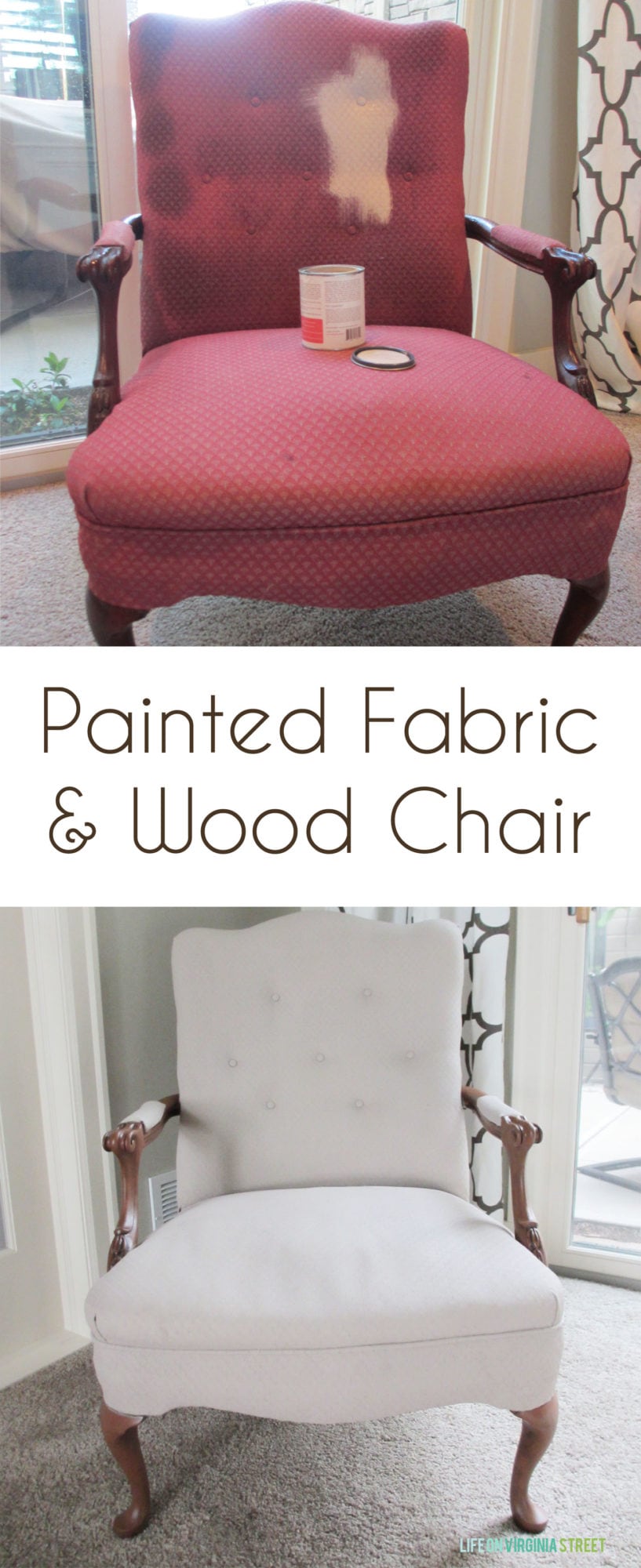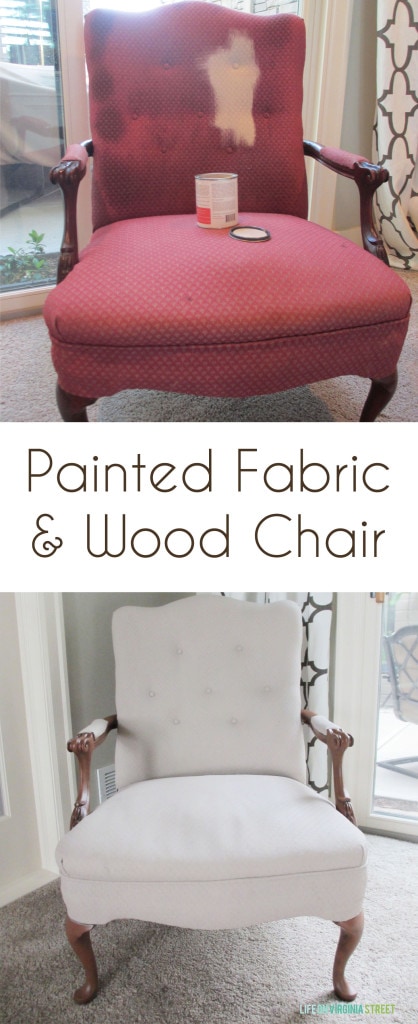 2 – This Wednesday Watch List post is my second highest-viewed post of the year, most likely due to the attention from the image below and my secret for insane planter growth.


1 – The top viewed post of the entire year is a shocking one for me…because it's a recipe, and as you may know, I pretty much never cook. But thanks to the power of Pinterest, my crock-pot mashed potatoes from this Wednesday Watch List post was by far the top-viewed post of the year.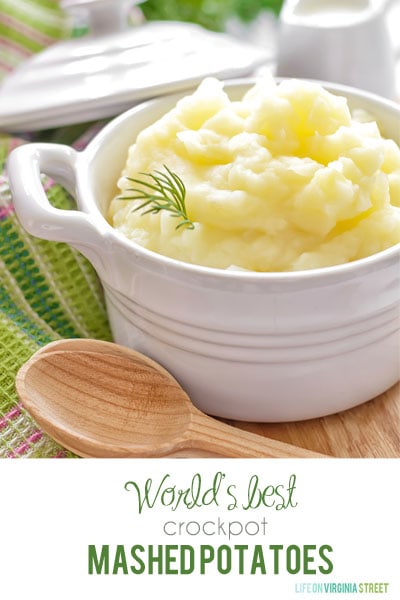 If you would like to follow along on more of my home decor, DIY, lifestyle and other posts, I'd love to have you follow me on any of the following:
Pinterest / Instagram / Facebook / Twitter / Bloglovin' / Google+
But wait, there's more!
Some of my favorite bloggy friends are sharing their years in review today too, and believe me, these ladies have had amazing years! You won't want to miss out on their best posts, so be sure to hop around and check them out!
Rachel- Maison de Pax | Jamie- So Much Better with Age | Jenna- Rain on a Tin Roof | Chelsea- Making Home Base | Abby- Just a Girl and Her Blog
Jen- Migonis Home | Nina- Everyday Enchanting | April- House by Hoff | Krista- The Happy Housie | Sarah- Life on Virginia Street