Here are some gorgeous pictures of my new tile backsplash.
This past weekend my family was in town and my parents helped us install a new kitchen tile backsplash in our kitchen.  I felt like our corner kitchen was just too 'orange' with the maple cabinets and the monotone ceramic tile backsplash.  This home from Caitlin Creer Interiors and Tiek Built Homes was inspiration for the white Moroccan tiles.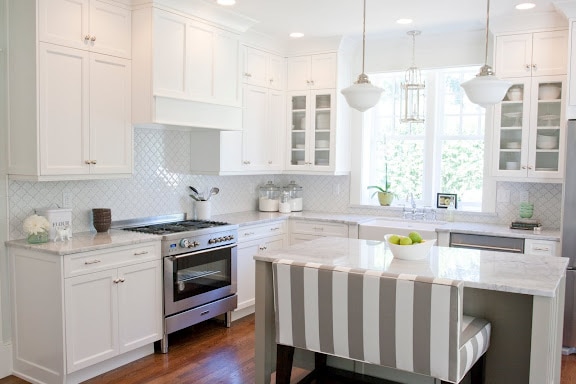 Prior to installing the backsplash I was also planning to have our cabinets painted white.  However, now I am less certain.  The tile alone has changed so much that I don't feel the area is an orange eyesore any longer.  Here is a quick, unstyled, unclean preview of how it all turned out.
Once the tile has been sealed and fully cleaned I will post additional pictures as well as some before + after shots.  I love the transformation already!