I had to post something new because the video in my prior post was apparently removed from YouTube by Twentieth Century Fox due to copyright infringement…lovely.
So, I am going to post about a cool new lip gloss I love. In the last J. Crew catalog they recommended Bobbi Brown tangerine lip gloss saying it was the best lip gloss for spring ~ both pink and peachy (it is not as crazy bright as it looks in the tube).
I bought it last weekend in Des Moines (the Younkers there was the only store in the entire states of Nebraska and Iowa that carries it). And, I bought the last tube. It was funny because the girl that rang me up asked if I saw it in the J. Crew catalog ~ apparently I am not the only one that has asked for it. If you're a lip gloss junkie like me, give it a try! They also sell it online at Nordstrom.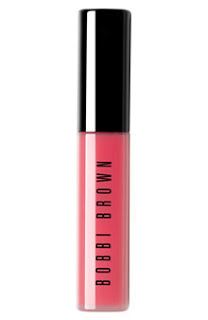 My sister-in-law also picked up philosophy's
lip gloss
in mauve and it was also a really good color. We scored with our lip gloss selections!