I wanted to brighten things up a bit for summer in our bedroom.  The pelmets were starting to feel too dark and not the right pattern for the room.  So I updated them with the fabric mentioned here and although the drapes are also white, I think it works because of the great texture on the new fabric.I have such a hard time photographing this room.  The colors never seem right and it always comes out much darker than it really is.  Suggestions?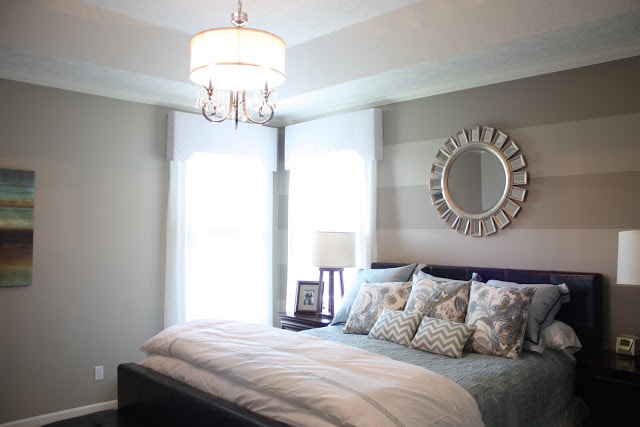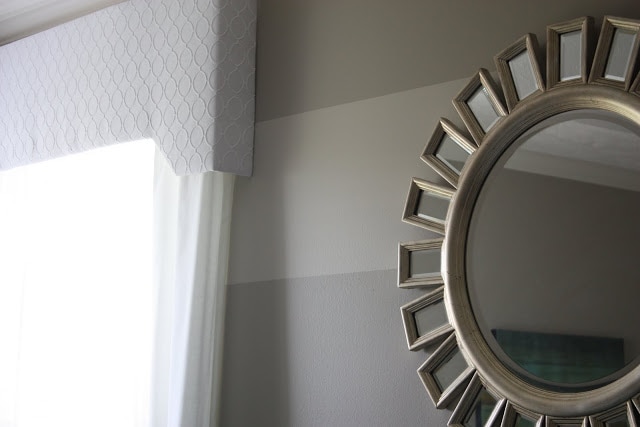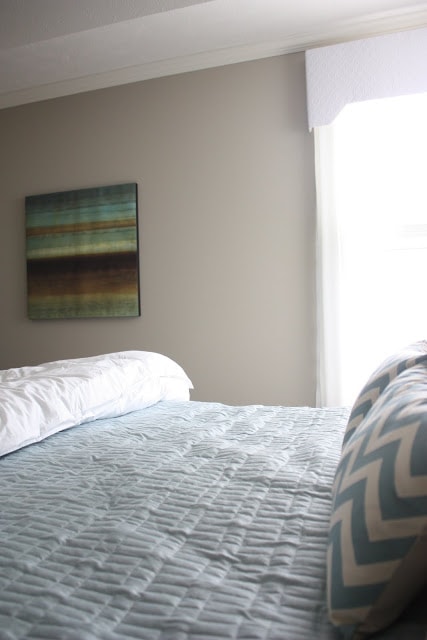 You can also see the cute chevron pillows I whipped up today.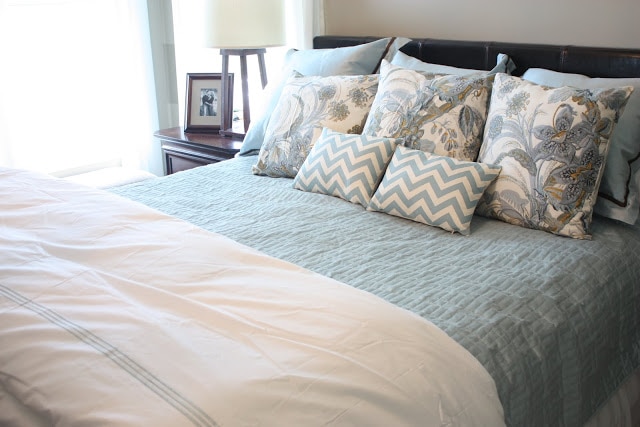 Here is the evolution of our bedroom from when we moved in.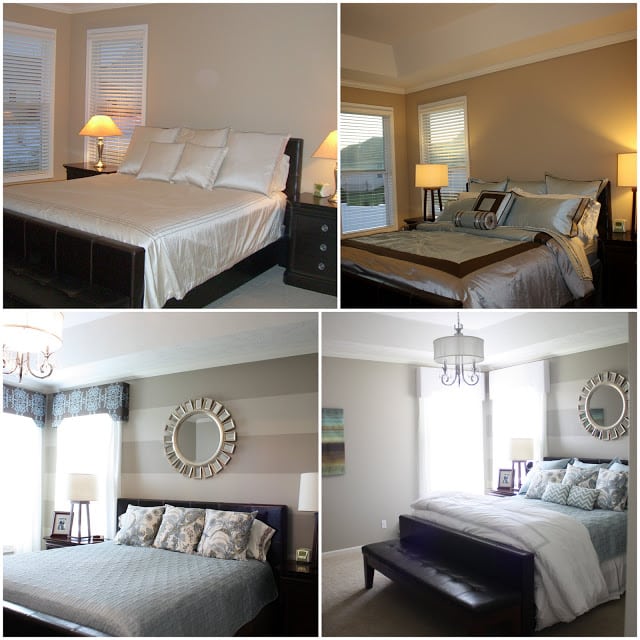 I'm also loving the new view from our freshly painted bathroom, particularly of the painting I scored for super cheap at Marshall's!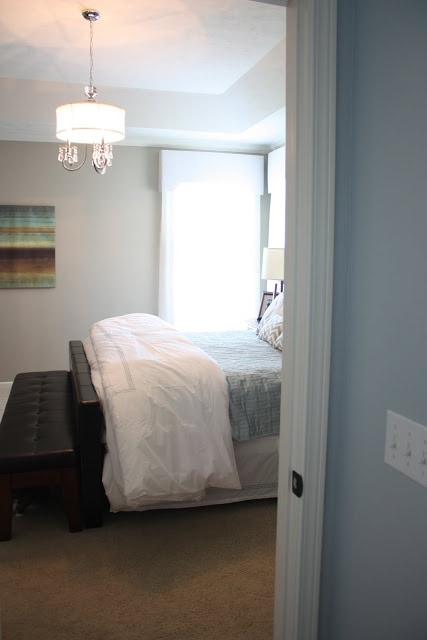 Happy Father's Day to both of our amazing dads!  Our kids spent the day "helping" their dad pack for Alaska.  This should also make it clear why our bedding is wrinkled 100% of the time!