We're in the home stretch of wrapping up the den! I have a little bit of trim painting left and I'm waiting on a few items to arrive, but then we're done!
This post contains affiliate links for your shopping convenience. Click here to read my full disclosure policy.
With the new rug and sectional in place (along with a few of the throw pillows), I had to start looking for a TV stand for the room. I ultimately decided that unless I found something I was head over heals in love with, I didn't want to spend more than $400 or so.
Since we've historically only been a one-TV household, and our TV has always been over our fireplace, I didn't realize how hard it was to find decent looking TV stands! So today, I thought it would be helpful to share the stylish TV stands I found that were contenders, in case anyone else is on the hunt for a media stand, as well.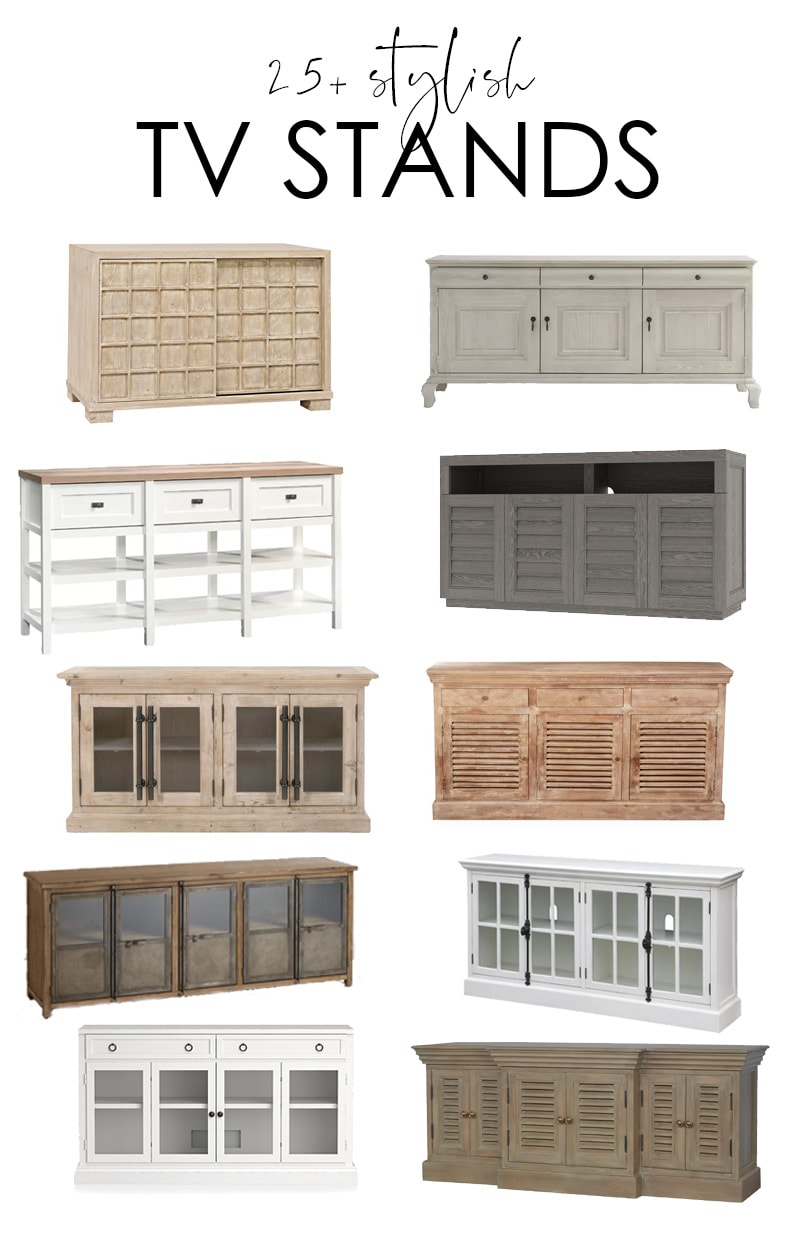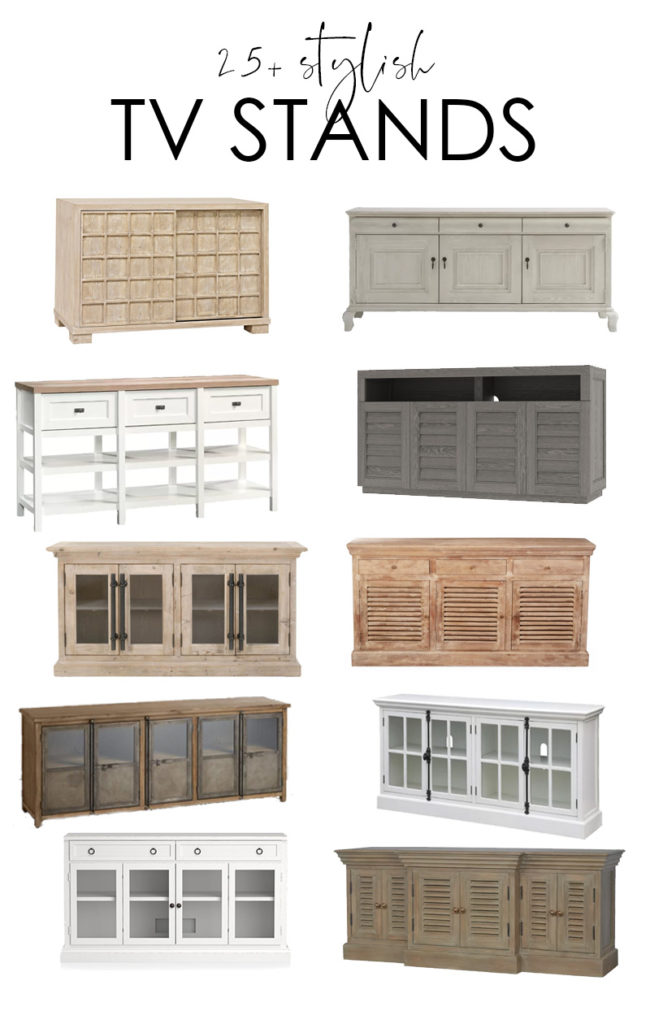 I heard from several of you that have this cabinet and you raved about it! I loved it too, but ultimately felt I needed to go white with all the other beige/tan furniture in the room. With the sofa, rug, and coffee table all being the same shade of beige, I needed to break it all up a bit. Also knowing there'd be a large black box on top made me feel like lighter was the way to go. I found so many dark wood options (like this one and this one) that I loved but didn't want to deal with painting something.
Following are my top picks for TV stands for a variety of budgets! Simply click on any of the images below to learn more about each item. You can also click the heart icon to sign up for sale alerts if there is one you love and want to keep an eye on!

So, which one did I ultimately pick? Because speed of delivery and price were such important factors this time around (I want this room done by May 1!), I ultimately went with this white TV stand. I felt like it looked classic and the reviews were good. The price was right and it can be delivered within a week!
My goal is to have the room reveal ready on May 2. Fingers crossed all my remaining shipments work out as planned! I can't wait to show you how it all comes together!
If you would like to follow along on more of my home decor, DIY, lifestyle, travel and other posts, I'd love to have you follow me on any of the following:
Pinterest | Instagram | Facebook | Twitter 
disclosure: some affiliate links used