The Studio McGee spring 2023 collection at Target launches soon! See all of the best items from the collection and get all the important details about the upcoming launch!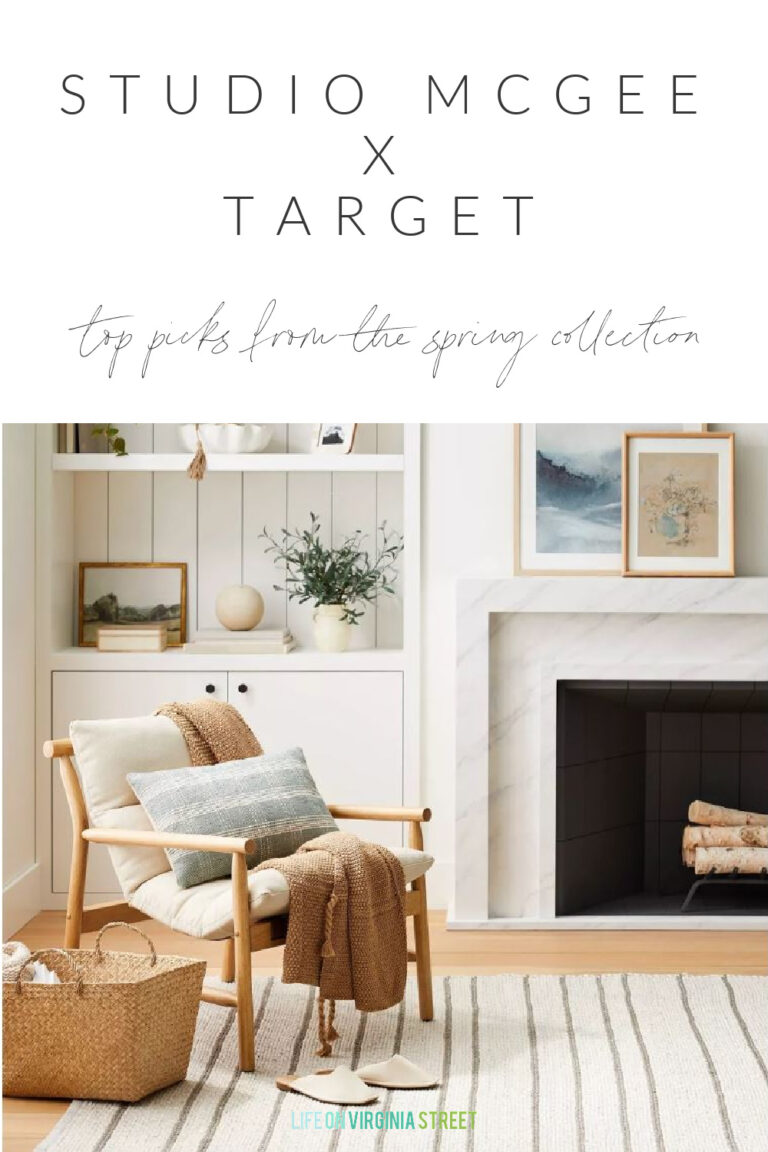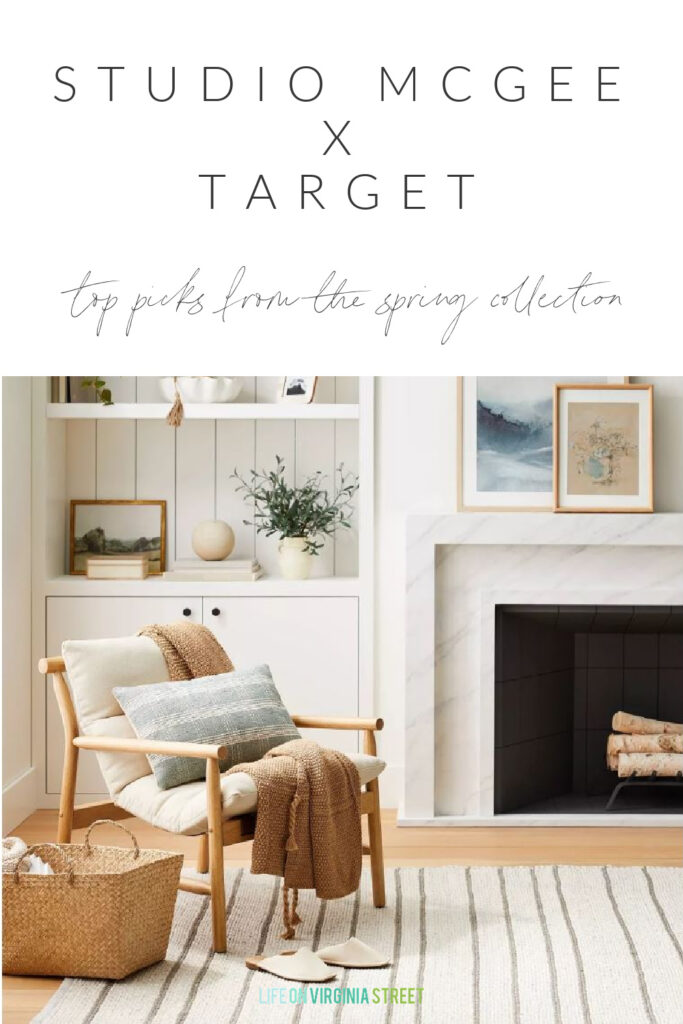 As many of us across the country are bracing ourselves for extreme cold this week (yes, even in Florida!), spring can feel so far away! The timing of the new Studio McGee spring collection at Target does seem a bit odd this year. However, it's actually a great opportunity to think about the next season as you take down your holiday decor. Rather than using filler decor until spring rolls around, many of these pieces could be used as transitional decor or don't feel too "spring-y" if you wanted to stick with neutrals. Today I'm sharing all the details you need to know about the upcoming launch as well as a few of my favorite finds!
This post contains affiliate links for your shopping convenience. You can read my full disclosure policy here.
What To Know About the 2023 Spring Studio McGee Collection at Target
The collection launches on December 26, the day after Christmas! Historically, the collection has launched at midnight Pacific time/3 AM Eastern. However, you can now preview the full collection (all 179 items) ahead of time. The great thing about this recent preview feature is that you can favorite any items you have your eye on to make checkout go much more quickly once the collection launches.
A Styled Look at Some of the New Pieces
It can sometimes be a bit overwhelming when scrolling through the entire new collection. That's why I love some of the styled images on Target's website that incorporate multiple pieces into one "real-life" setting. Here are a few favorites this time around.
The details on this Slingback Accent Chair immediately caught my eye! You have to check out the gorgeous back! I'm also loving this new Striped Rug that is part of the collection.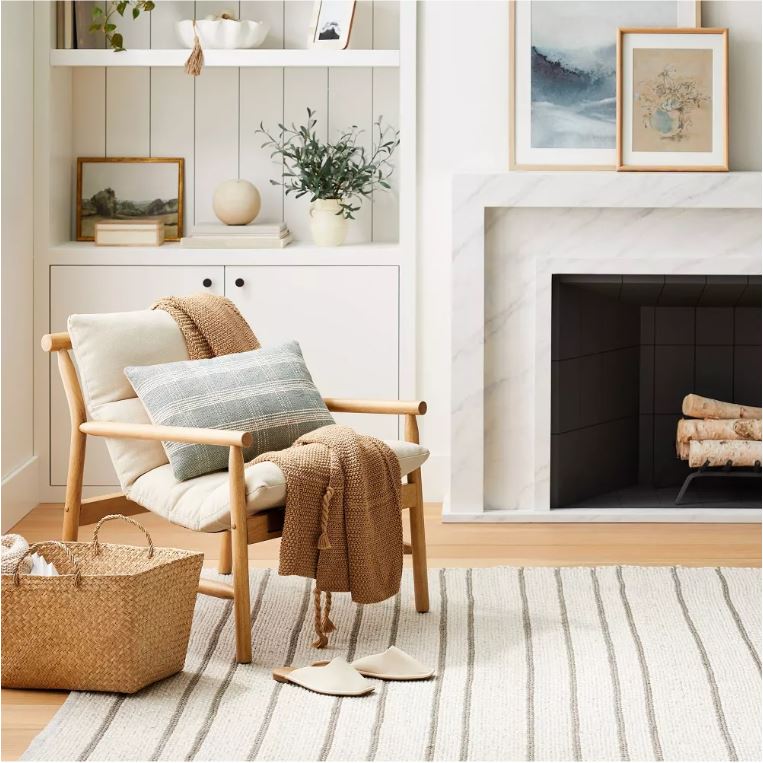 SOURCES: Slingback Accent Chair  | Plaid Throw Pillow | Knit Throw Blanket | Tapered Seagrass Basket | Striped Rug | Faux Olive Arrangement | Beach Art
There are quite a few new bedding collections this time around too. Not shown below, but this blockprint floral bedding looks really beautiful too! Most of the bedding collections come in a variety of color schemes as well.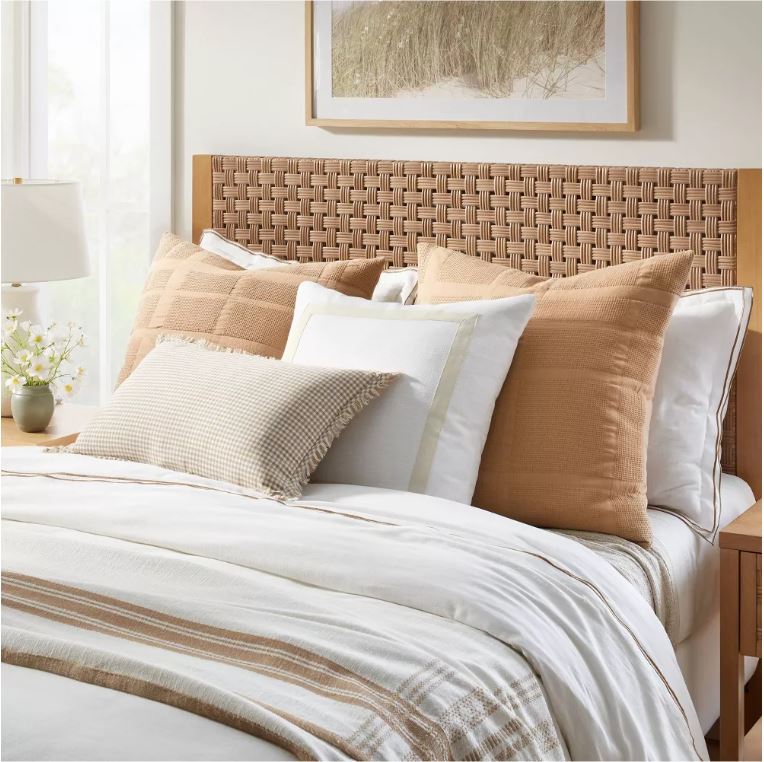 SOURCES: Artificial Cosmo Floral Arrangement | Woven Headboard | Double Flange Duvet Cover & Shams | Waffle Matelasse Sham | Border Pillow (available in multiple sizes) | Checkered Pillow | Oversized Patterned Bed Throw Blanket
This Waterfall Seagrass Console Table looks like it has huge potential, and that Natural Woven Mirror gives me major Serena & Lily vibes!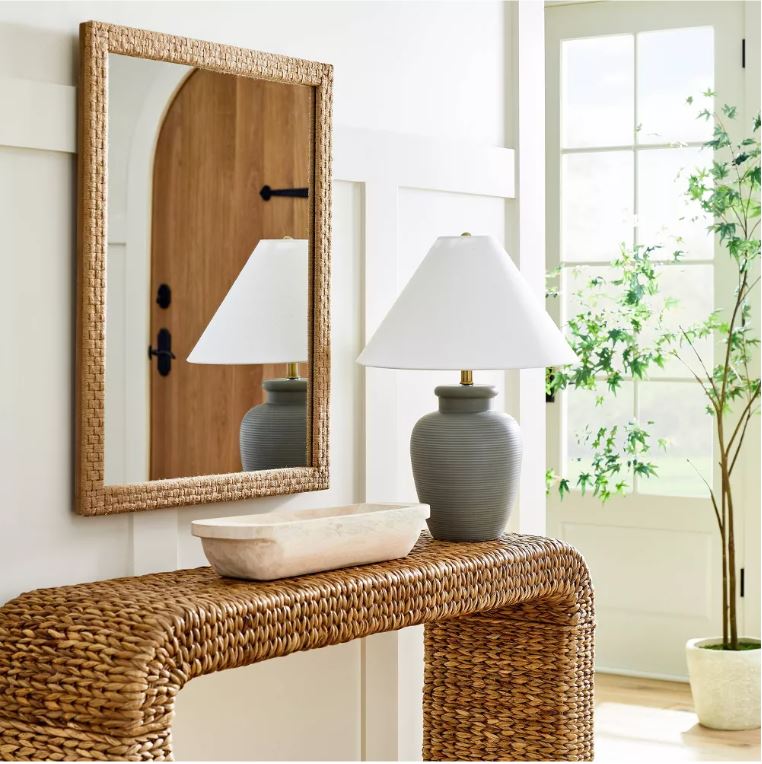 SOURCES: Natural Woven Mirror | Waterfall Seagrass Console Table | Large Wooden Bowl | Table Lamp | Faux Maple Tree
There are a lot of great new styling pieces in the collection this time around, as well!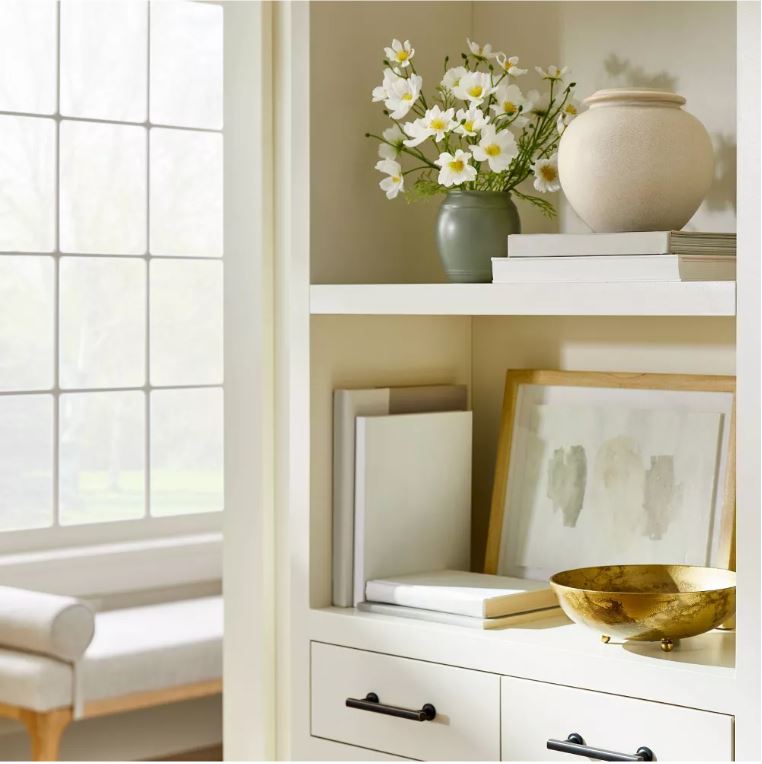 SOURCES: Artificial Cosmo Floral Arrangement | Low Earthenware Vase | Metal Gold Bowl
There are a lot of unique furniture finds this time around, like this beautiful arched console table. And that rattan table lamp (which also comes in a floor lamp and pendant style) reminds me so much of the ones we have in our entryway!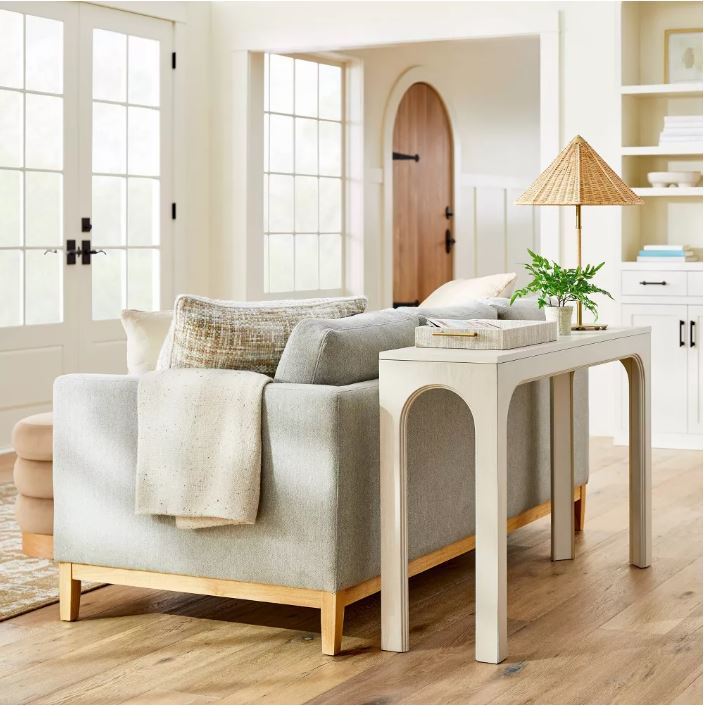 SOURCES: Rug | Velvet Ottoman | Oversized Woven Throw Pillow | Console Table | Faux Plant | Rattan Table Lamp
Favorite Finds From the 2023 Spring Studio McGee Target Collection
Now, let's jump into all of my other favorite finds from the 2023 spring Studio McGee Threshold collection! Tap any of the images below to learn more about each of the items shown.

I'm likely signing off now until after Christmas, so I want to wish each and every one of you a very Merry Christmas and happy New Year! I'll be back on Monday sharing all my top picks from the best after-Christmas sales. Enjoy your holiday weekend friends!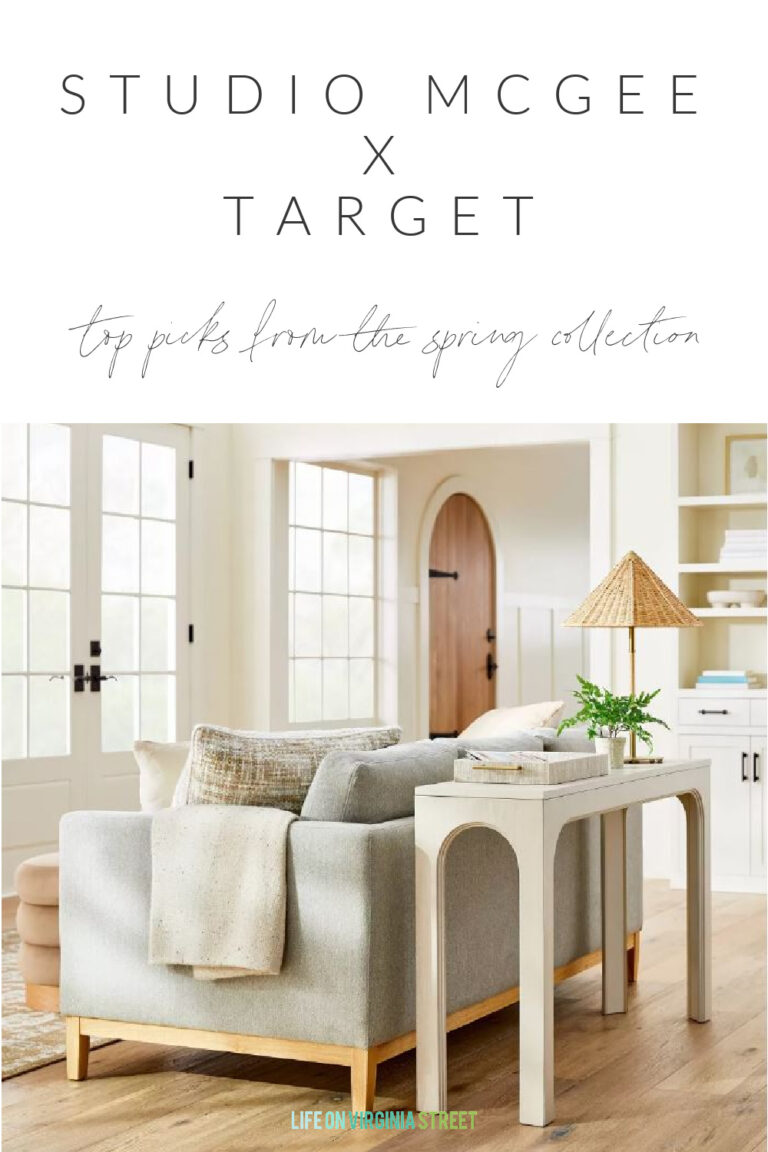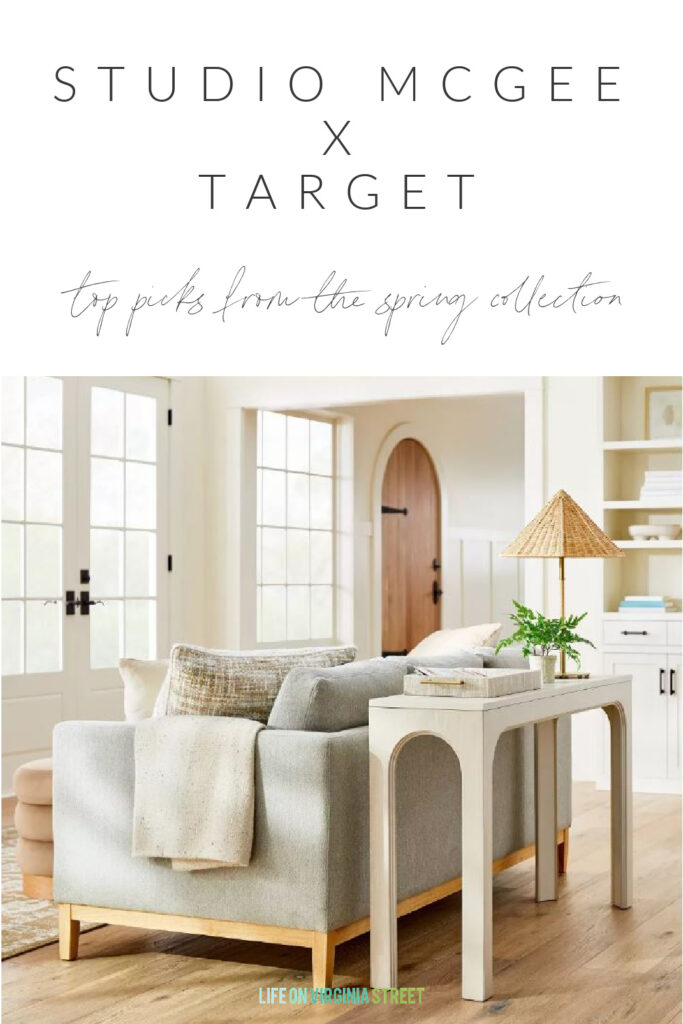 If you would like to follow along on more of my home decor, DIY, lifestyle, travel and other posts, I'd love to have you follow me on any of the below channels: