Holiday weekends are good for us, project-wise and mentally. As I mentioned in my holiday sale picks post, we got a lot done this weekend when it came to DIY projects. Plus, we bought some (9!) trees, saw the new Avengers movie, and spent some time in the sun the one day it was actually sunny (Monday).  Ultimately we've decided: we need a lot more three-day weekends in our lives!
If you follow me on Instagram, you saw that I picked up some napkins and a table cloth at Home Goods last week to use as pillow covers. Honestly, there are very few ways to buy fabric cheaper than by repurposing items like this for pillows and other home decor.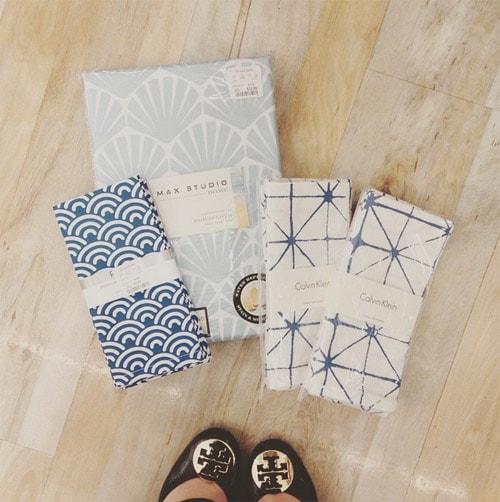 Over the weekend, I finally turned some of these items into summer throw pillows, following my trusted tutorial for throw pillows. Last week, you saw some of the ones I picked up from H&M, but it feels good to add some DIY to the mix. I actually ended up making four of the paisley pillows and two of the Calvin Klein napkin pillows (which I think are my favorite). I would have made more, honestly, but I ran out of zippers. And my husband would have gone legit crazy with the number of throw pillows if I would have had more zippers on hand 😉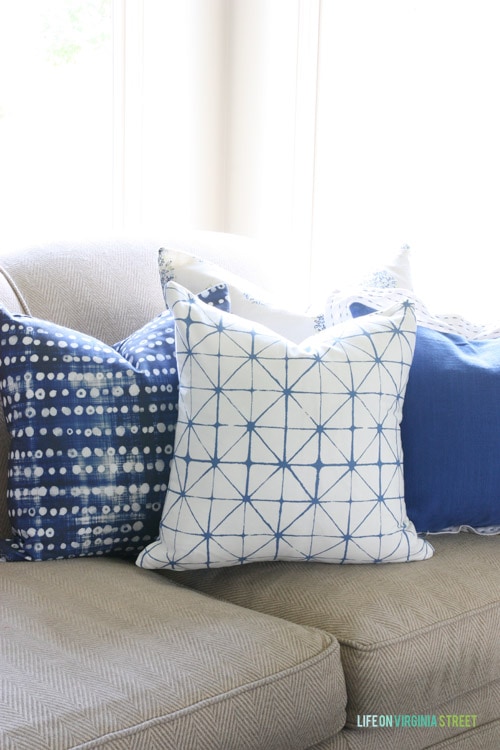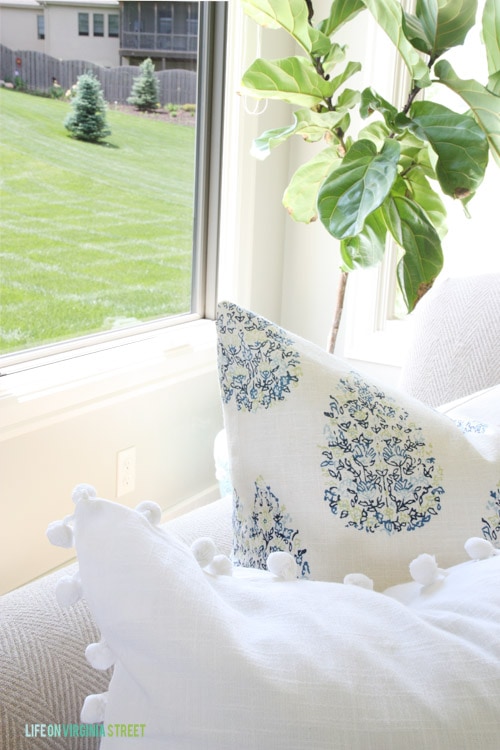 I also picked up a few more pre-made pillows at HomeGoods (you can seen the blue pillows with white trim above and I also got a white version with blue trim). Still trying to decided if I need all of those in the mix. Over the next week, I plan to get a few more of the napkin/tablecloth pillows completed, but I'm really happy with the progress so far!
I hope you all had an amazing holiday weekend. Over the next week, I'll be sharing more of the the projects I completed over the long weekend. I feel like we need three-day weekends every week!
If you would like to follow along on more of my home decor, DIY, lifestyle and other posts, I'd love to have you follow me on any of the following:
Pinterest / Instagram / Facebook / Twitter / Bloglovin' / Google