I will show you how to make this simple DIY red and white star art.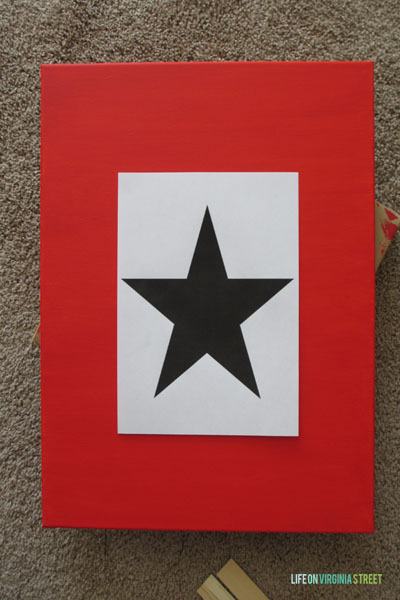 Today I am headed to sunny Miami for the remainder of the week for work. It has been so brutally cold and snowy here in Omaha the past week that I am ready for some nice weather! I have a few more posts scheduled this week though, so be sure to check back in! We have the Pretty Preppy Part Link Up on Thursday and I am starting a series of gift guides on Friday – which will also include a killer giveaway this week!
Today I want to share one of the projects I worked on over the weekend. I had been on the lookout for some simple, holiday art but wasn't finding anything I really loved. So, I decided to put to use an extra art canvas I had lying around and created my red and white star art!
The Star Art Tutorial
I knew I wanted to use red and white and so immediately, a start came to mind. I started with a blank 16×20″ canvas and covered it in Country Chic Paint's Devotion with a foam craft brush. I used two layers of paint to ensure the red was as bold as possible.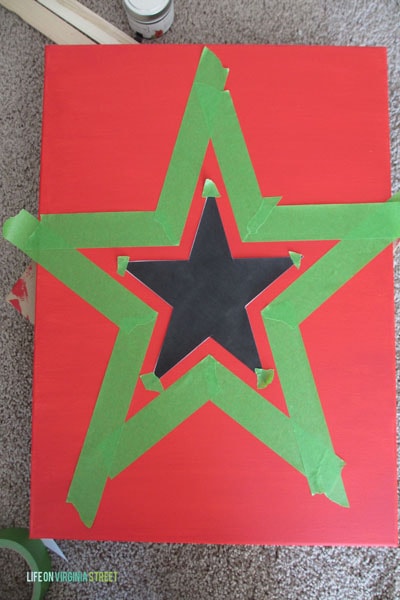 While the paint was drying, I went to my computer and printed out a basic star shape. I cut it out and then laid it on the canvas. The maximum sized star I could get on my 8.5×11″ paper wasn't quite large enough for what I wanted so I decided to improvise. I used green painters tape to tape the star down and then outline it about 1/2″ further from the shape to make the star larger. It worked perfectly!
I then removed the paper, used a paint stick to ensure the tape was down firmly on my shape, and then filled in the star with Simplicity. Once it was fully dry, I used a medium-grit sandpaper to distress only the star area. I then added the Pearl Wax to the white star area. It's hard to capture in photos, but it adds a gorgeous pearl-like sheen to the star!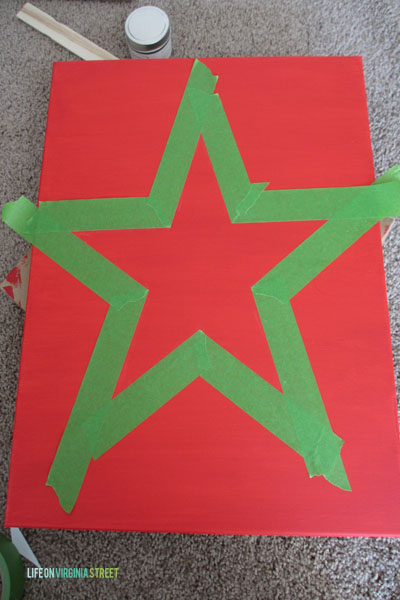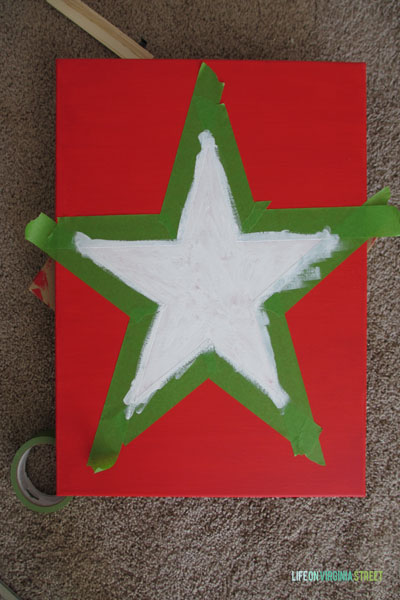 I love how the star art looks in our upstairs hallway. It adds the perfect punch of holiday color and will be perfect for the Christmas season!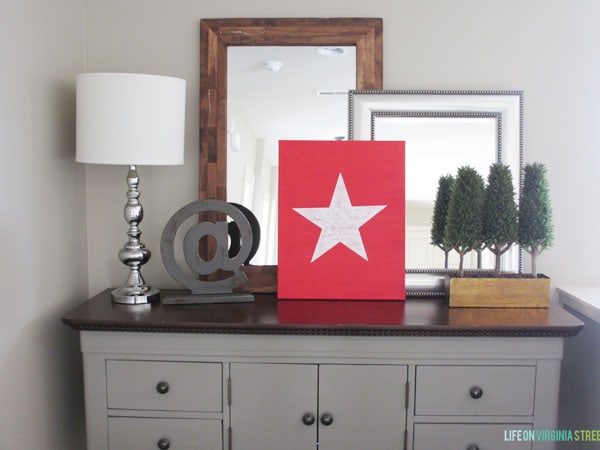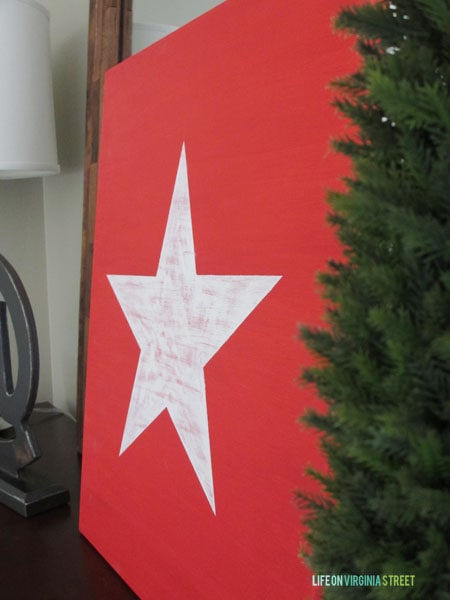 If you would like to follow along on more of my home decor, DIY, lifestyle and other posts, I'd love to have you follow me on any of the following:
Pinterest / Instagram / Facebook / Twitter / Bloglovin' / Google+