Now that it's officially fall for me (meaning it's October and our pool was closed was yesterday), I've set my sites on projects around the house I'd like to complete this fall and winter. I try to do fewer projects when the weather is nice and we can be outside. But, come fall and winter, I need all the projects I can get my hands on to distract me from what's going on outside! Many of the items on my to-do list don't include comprehensive plans at this point, so I'll be sharing more details along the way once the plans evolve.
Number one on this is a project I've talked about briefly (and already started). I'm removing the striped walls in our guest bedroom. I'll get into the why's and share a full tutorial (hopefully next week), but changing the paint alone has me considering some additional minor tweaks. Still thinking on this one! But I'm loving the new paint color (but hating all the sanding I had to do). I should have the walls completed by this weekend. From there, I'll plan to work on a few other minor cosmetic tweaks. Likely textile related 🙂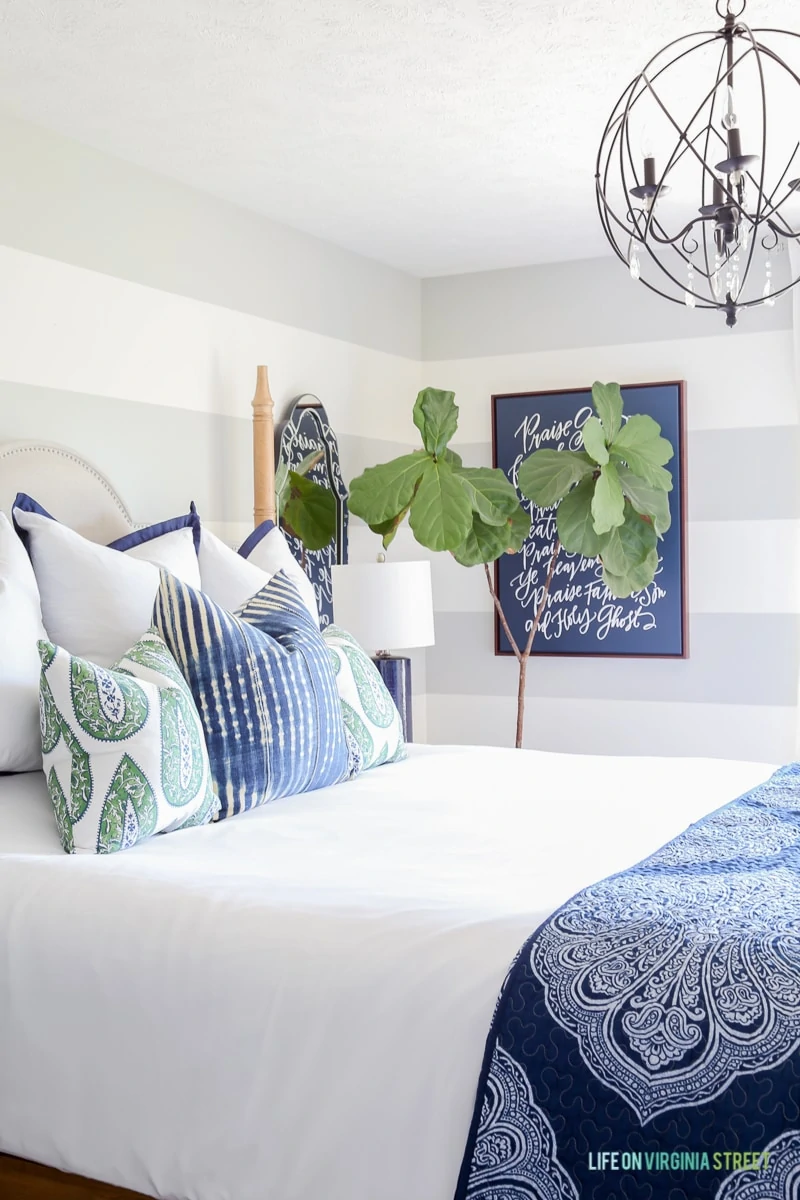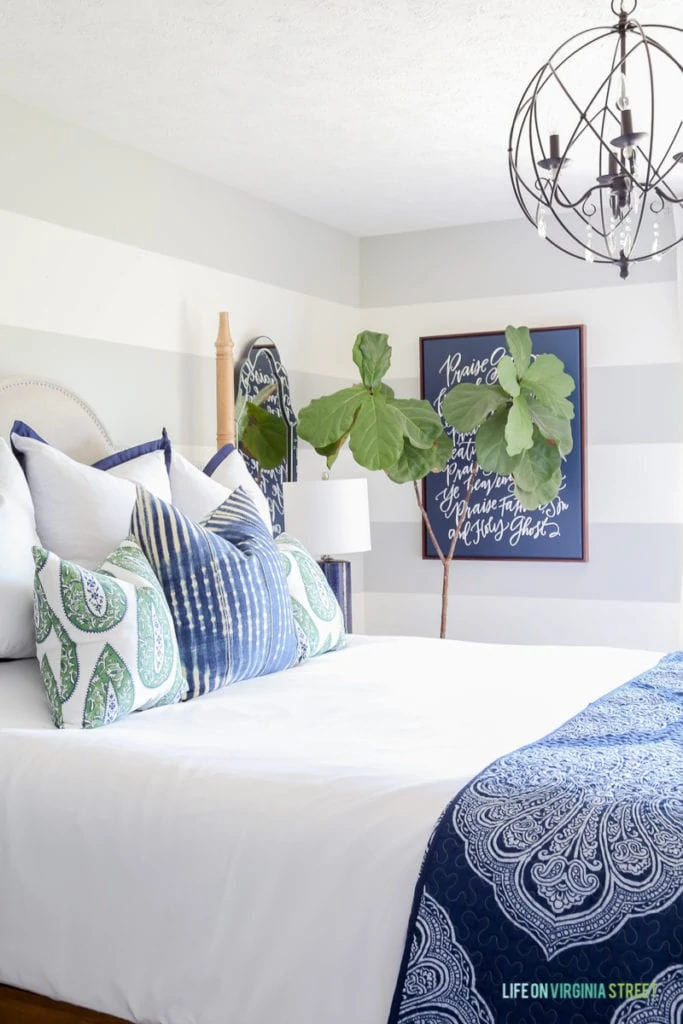 Next up, I want to make some changes in our living room. With the upcoming arrival of our new sofas, I think now will be a good time to make some additional changes. I've wanted to get rid of the dark leather chairs and coffee table almost since the day we moved in. They were purchased when we lived in our last house (both Bernhardt pieces from Nebraska Furniture Mart). Our last living room had a very large open concept floorplan so the furniture worked there. Here, the pieces feel way too large and dark. I think I've finally convinced Kurtis they need to go so I'll likely sell them on a local Facebook page once I find replacements. I'm thinking I may also lighten the paint up a bit and remove the rug (also purchased for our last house). I'd also really love to find a way to cover the faux stone on the fireplace (and build it out in a more boxy shape). But not sure if that's even an option. Lastly, I'd like to get new window coverings. These are the roman shades that came with the house and I'd love to go cordless if possible (thanks to the cats)!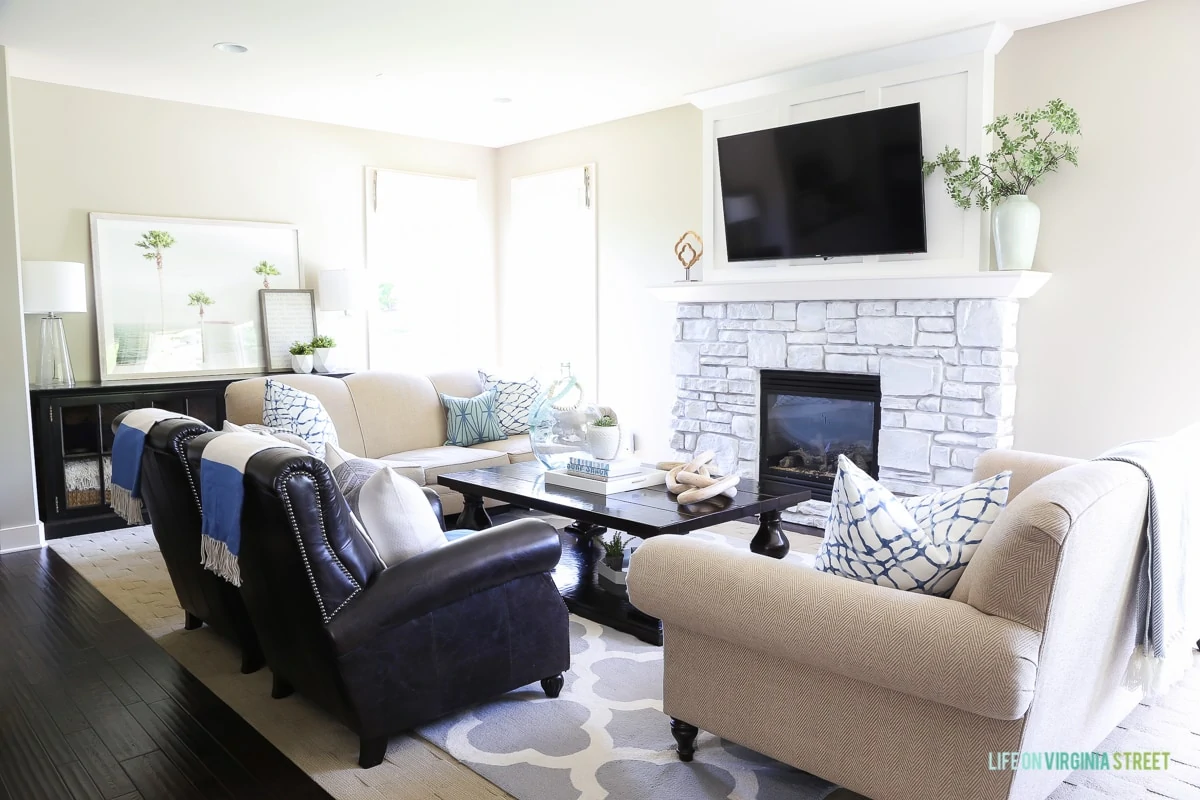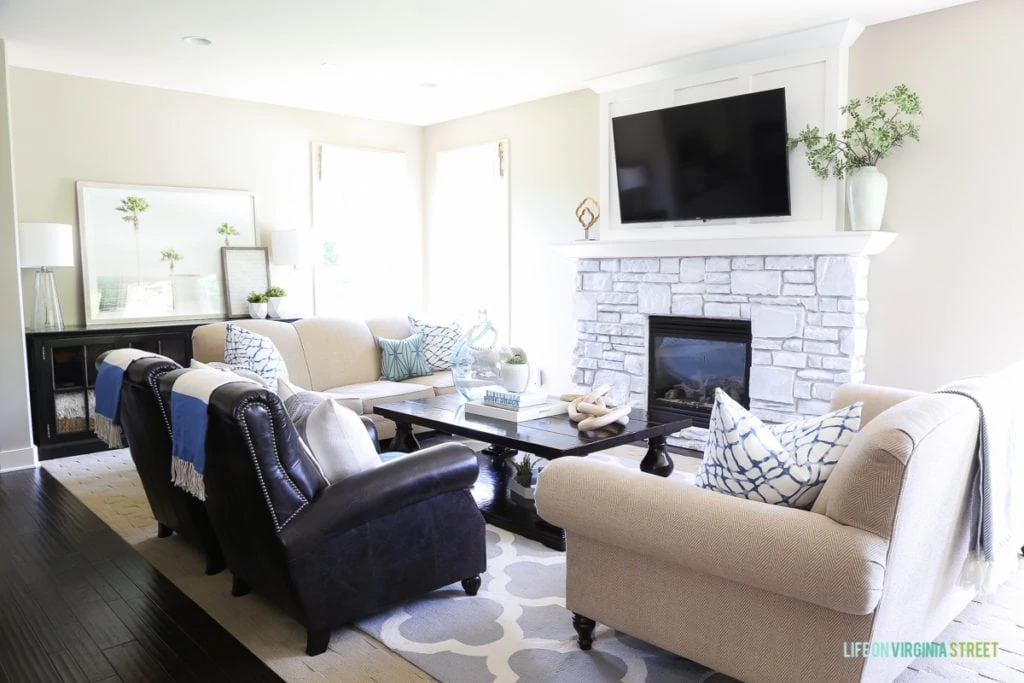 Our master bedroom has basically been on the back burner since we moved in. I painted it not long after we moved in, but never got around to painting the ceiling (which is far from white – this photo lies a bit). And, I'm at the point that, as much as I love blues and greens, I don't want either of them on my walls. So, I plan to paint the ceiling once and for all and then find a neutral paint I love for the walls. I also never finished sewing our drapes all the way and I'm starting to hate the short faux rods so I'm thinking of alternatives there (we have plantation shutters on all the windows so the drapes were just to add some dimension and pattern). The bench was also purchased in our last house and is way too dark for my style. I'd ultimately love to get rid of our really dark cherry-toned dresser and nightstands, but that may take some convincing to get Kurtis on board. I keep having to remind him that most changes don't cost nearly as much as he assumes if I can sell our existing items for a decent price.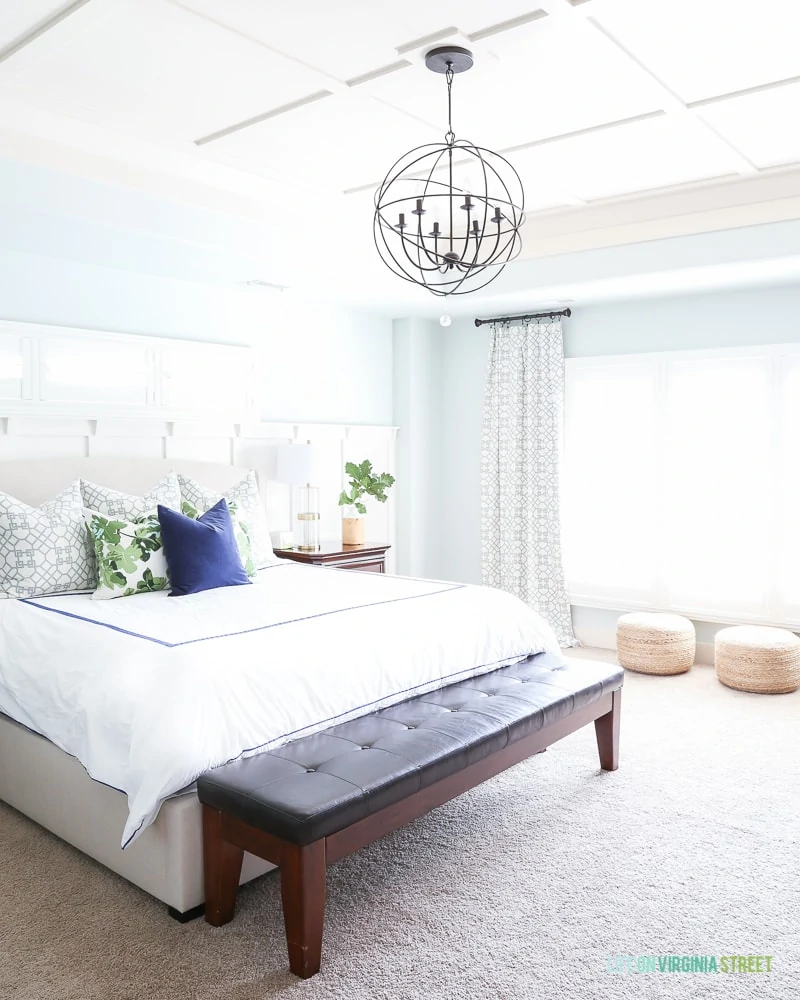 I've talked about updating our staircase for quite some time. I really want to add white board and batten grids to the walls, but the fact that our railing is so cream has scared me away. So, I may just move forward and then paint the railing. Which literally sounds like the worst idea ever.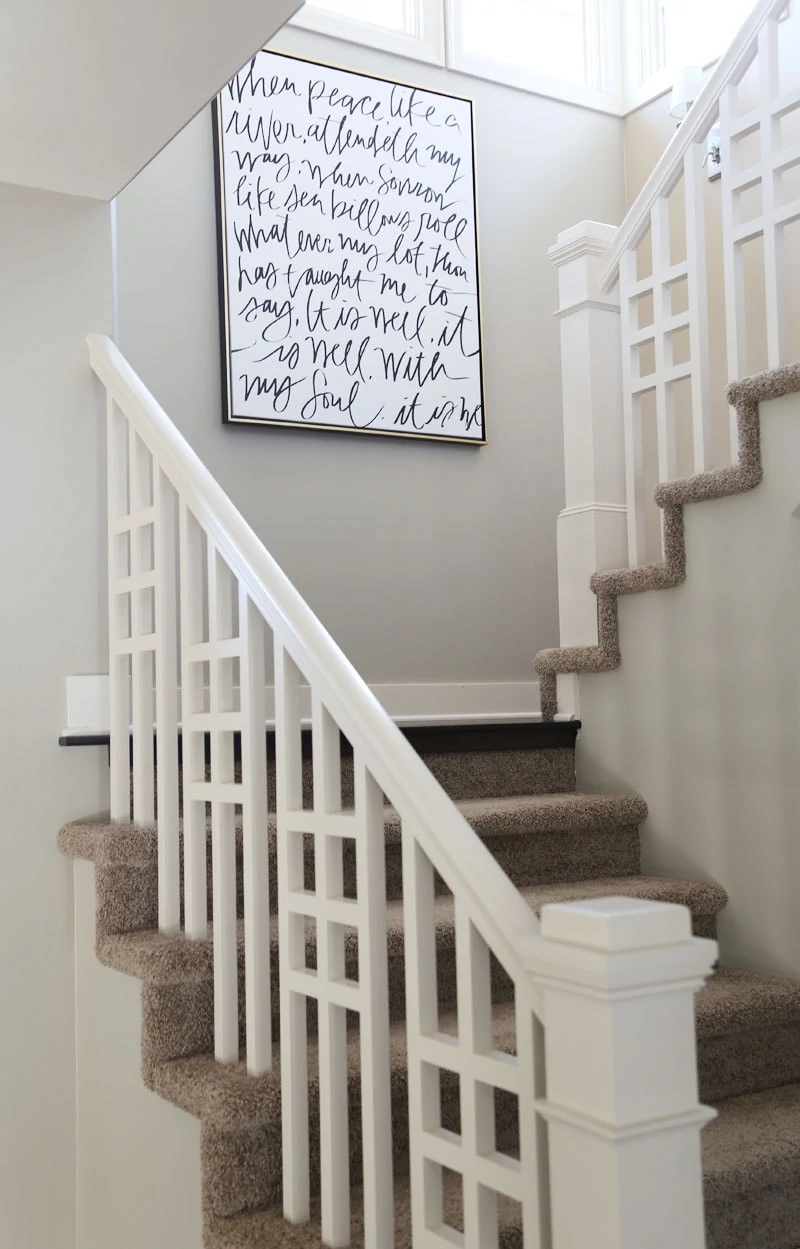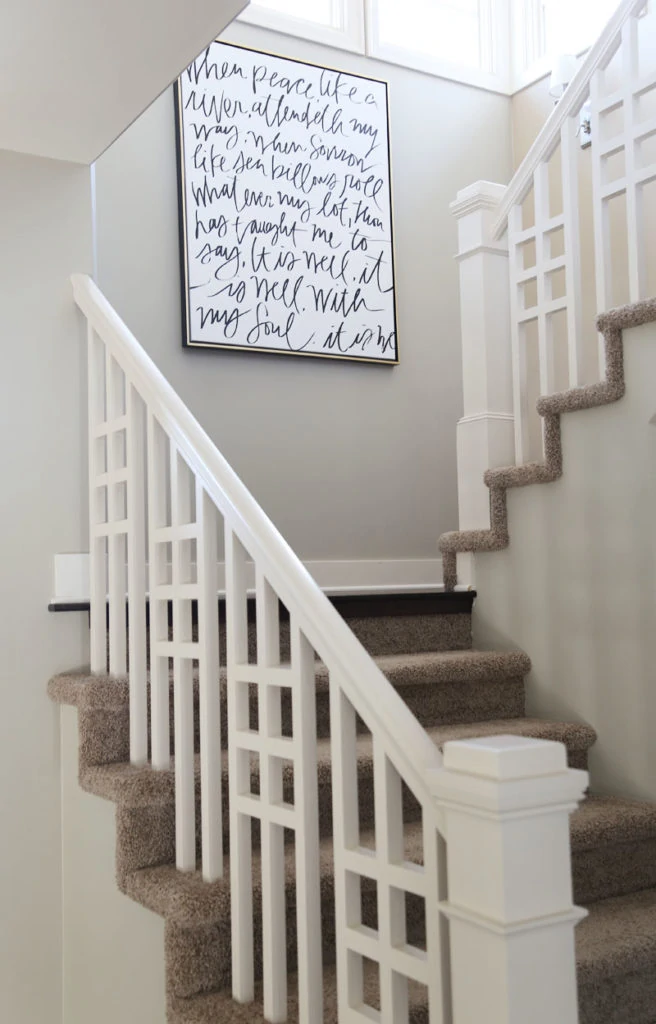 I definitely need to finish painting both of the guest bathrooms. I started both and then bailed. Likely because I didn't have a definitive plan for either. The one has two year old painters tape still on the walls. I'm classy like that. At least I remembered to put the outlet covers back on when we had guests 😉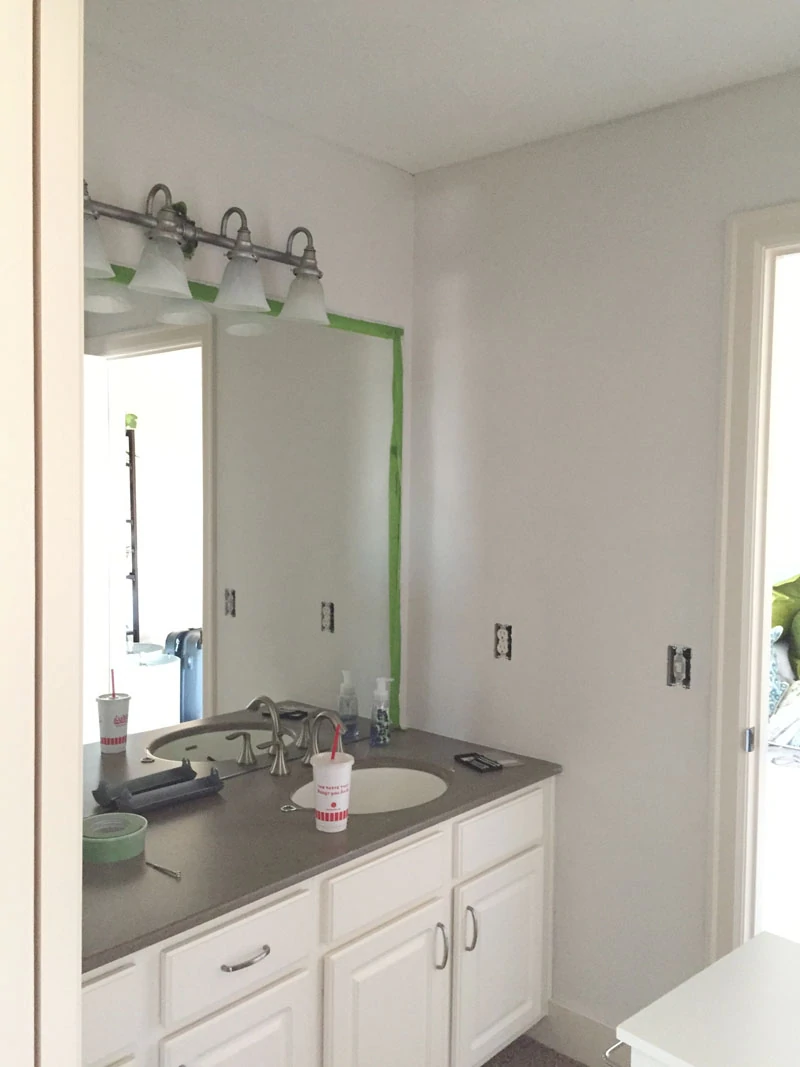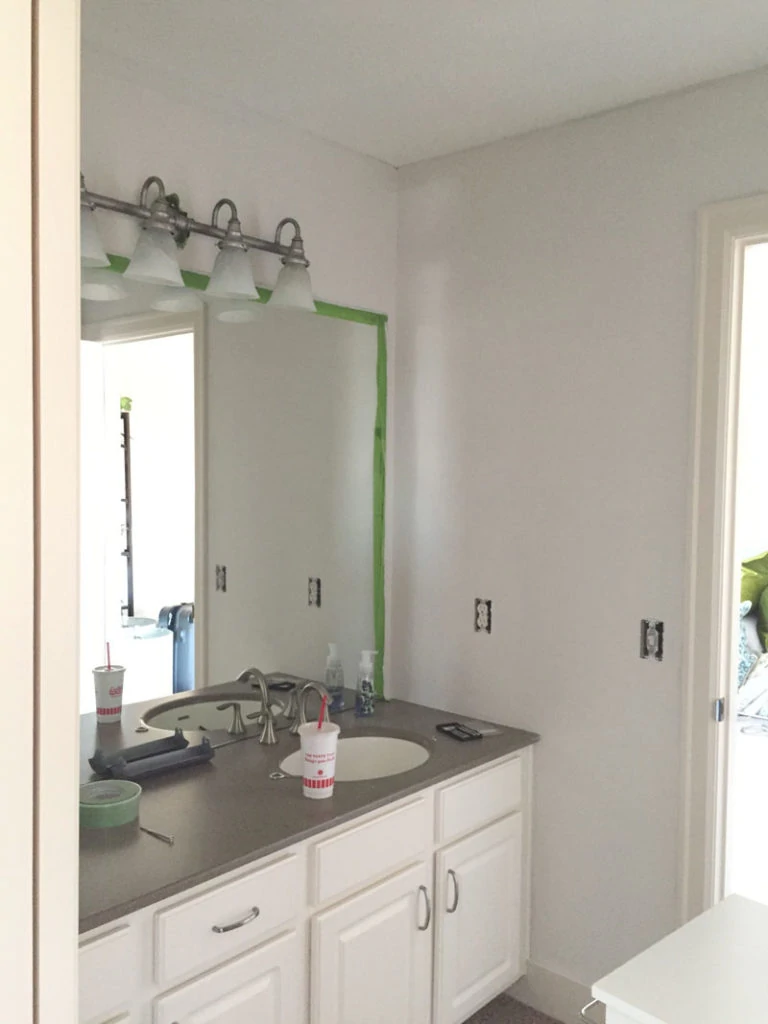 Lastly will be some super minor tweaks in the craft room. Since I sold these chairs in order to get a daybed, I'm scheming up a few pillow options to decorate with. Always one of my favorite projects! The daybed was actually delivered this week, but the legs were snapped off in shipping. Thankfully, The Mine seemed to have really great service (it was the first time I had ordered with them) and they already have a replacement on it's way!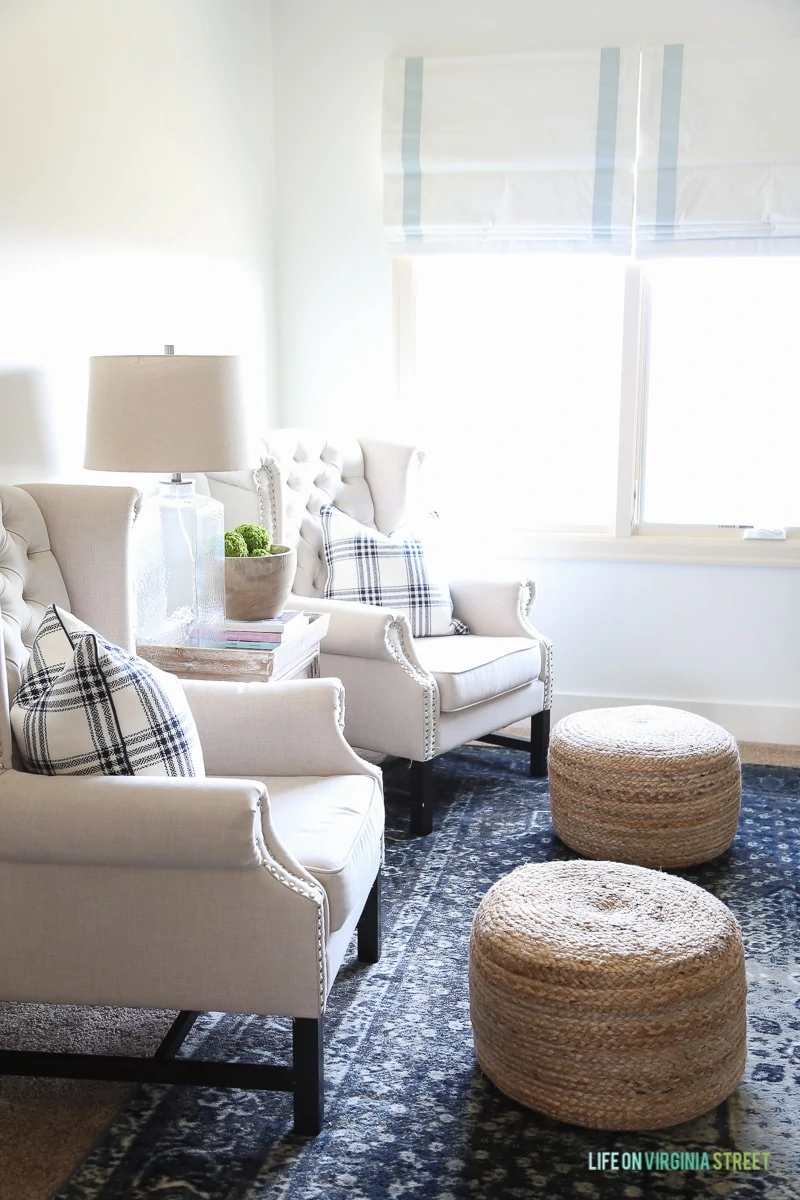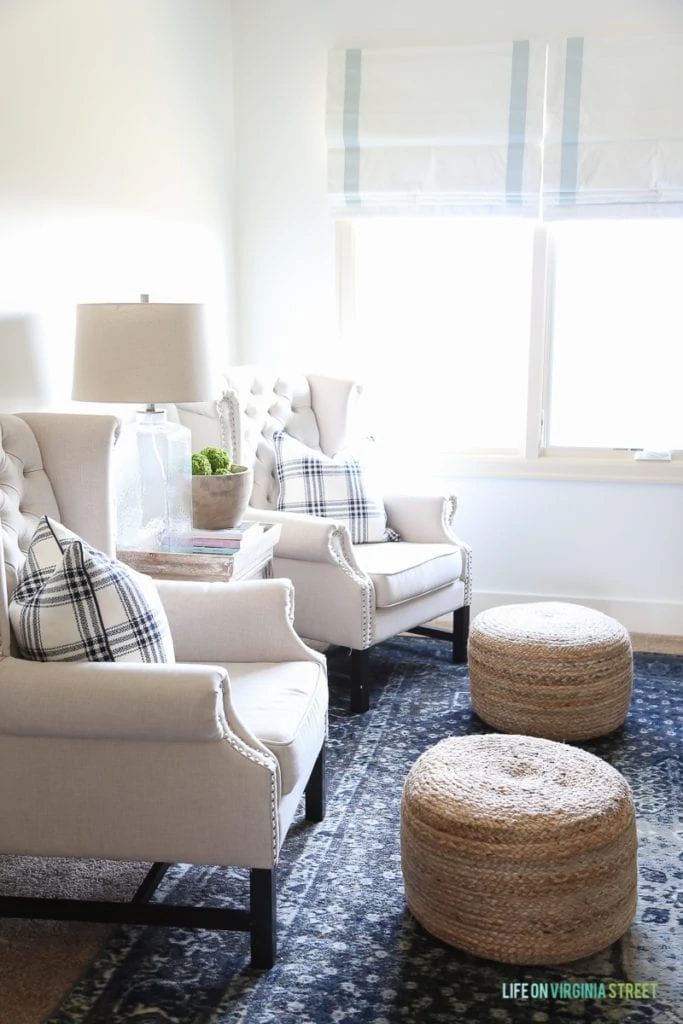 Not that I've written all my random thoughts down, that sounds like a lot, right?!? But, I think it's actually all pretty manageable since there isn't any major demo involved. Just me and a paint roller and a few new items 😉 I guess all this work is one upside of the cold weather!
If you would like to follow along on more of my home decor, DIY, lifestyle, travel and other posts, I'd love to have you follow me on any of the following:
Pinterest / Instagram / Facebook / Twitter / Google+
disclosure: some affiliate links used