I am sharing with you today how I prepare my planters for summer!
This is a sponsored post written by me on behalf of Miracle-Gro and contains affiliate links. All opinions are 100% mine.
If you've read my blog for any amount of time, you likely know I'm obsessed with summer. One of my favorite things to do each spring is to create flower planters around our yard that we can enjoy all summer long. The planters are a lot of work (mostly on the watering side of things), but I think they're worth every ounce of effort every time I look at them.
In Nebraska, there's a tentative rule that we can "safely" plant our annuals once Mother's Day rolls around.  I'm usually that person that gets started a week or two early and then have to run around the yard covering them all at least once or twice if we get a hard freeze. But, I love my pretty planters so much I can never wait to get started! Here are a few of my gorgeous creations throughout the years. As you can see, I like a lot of color!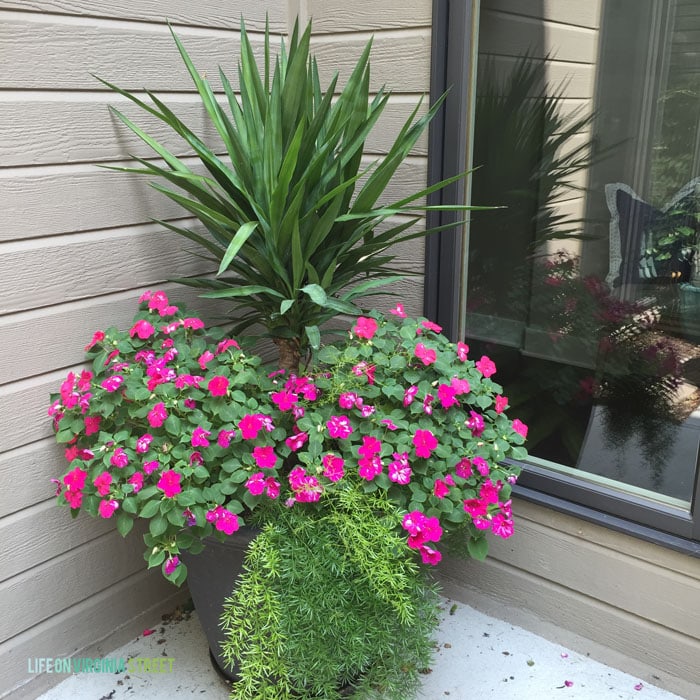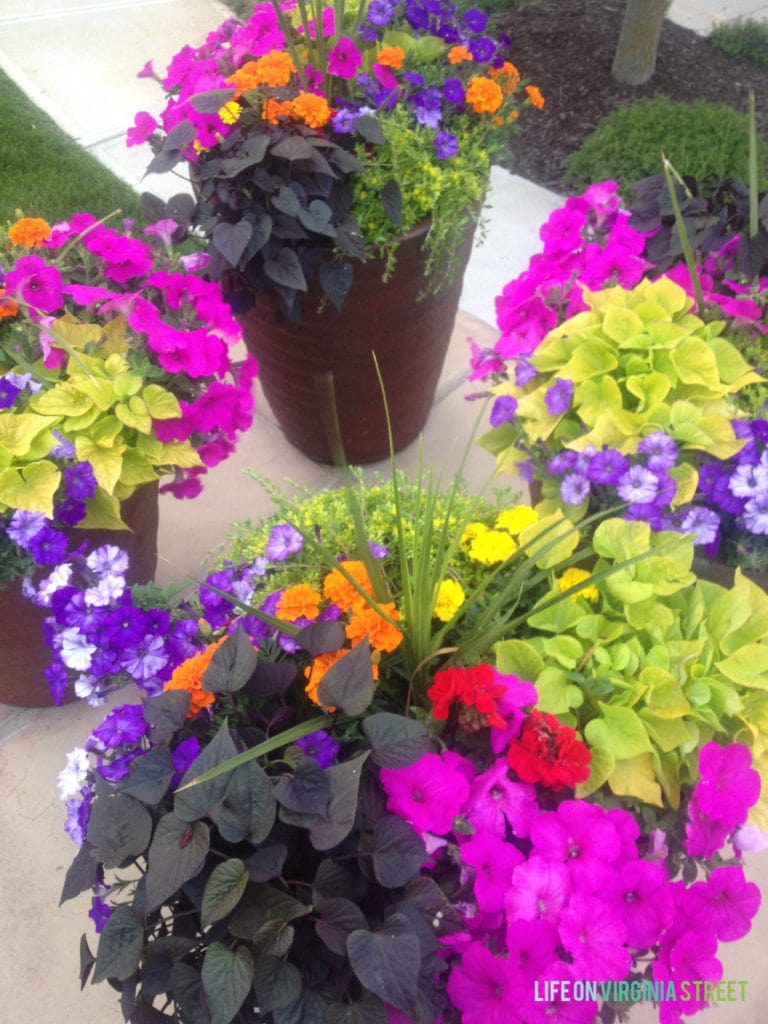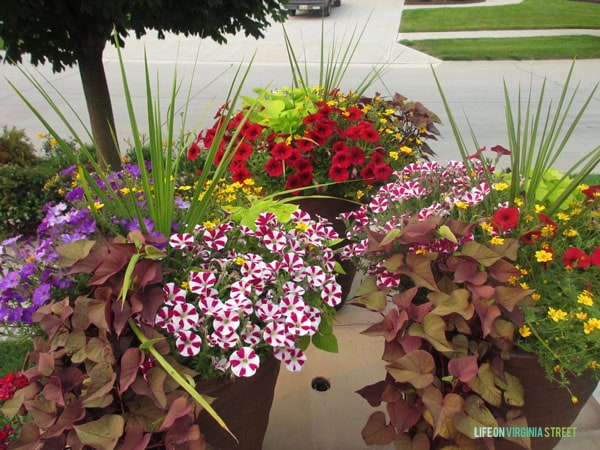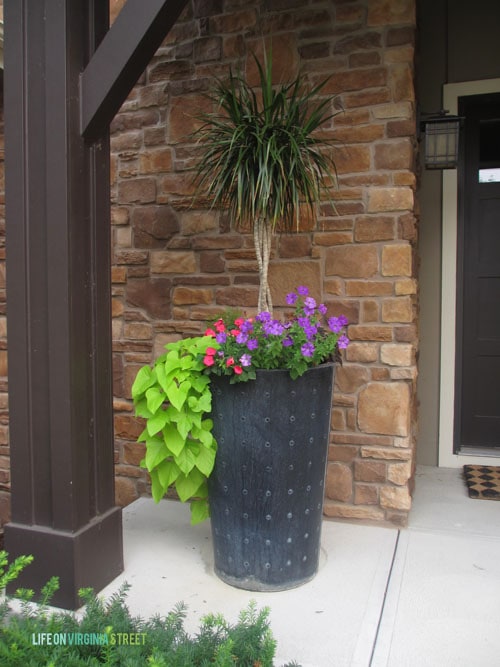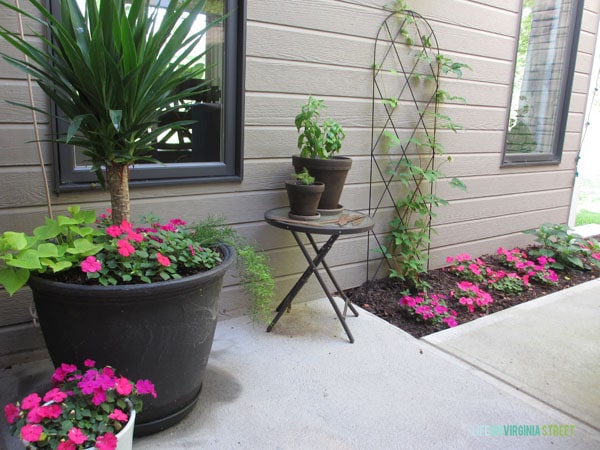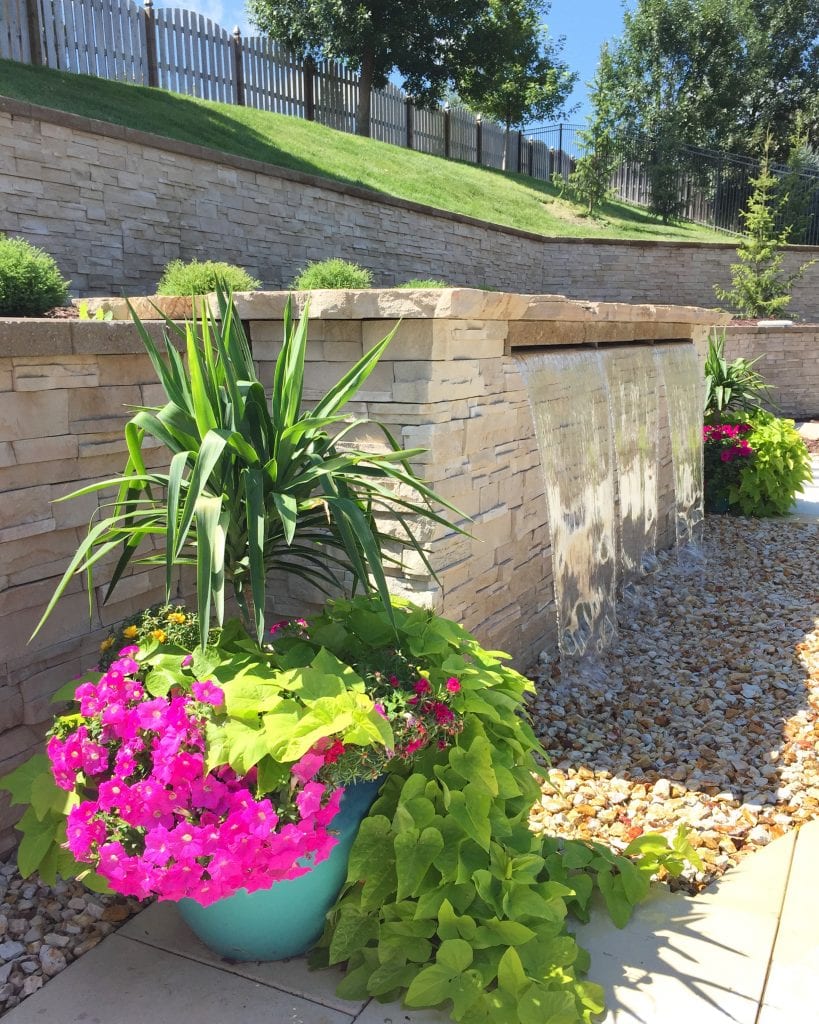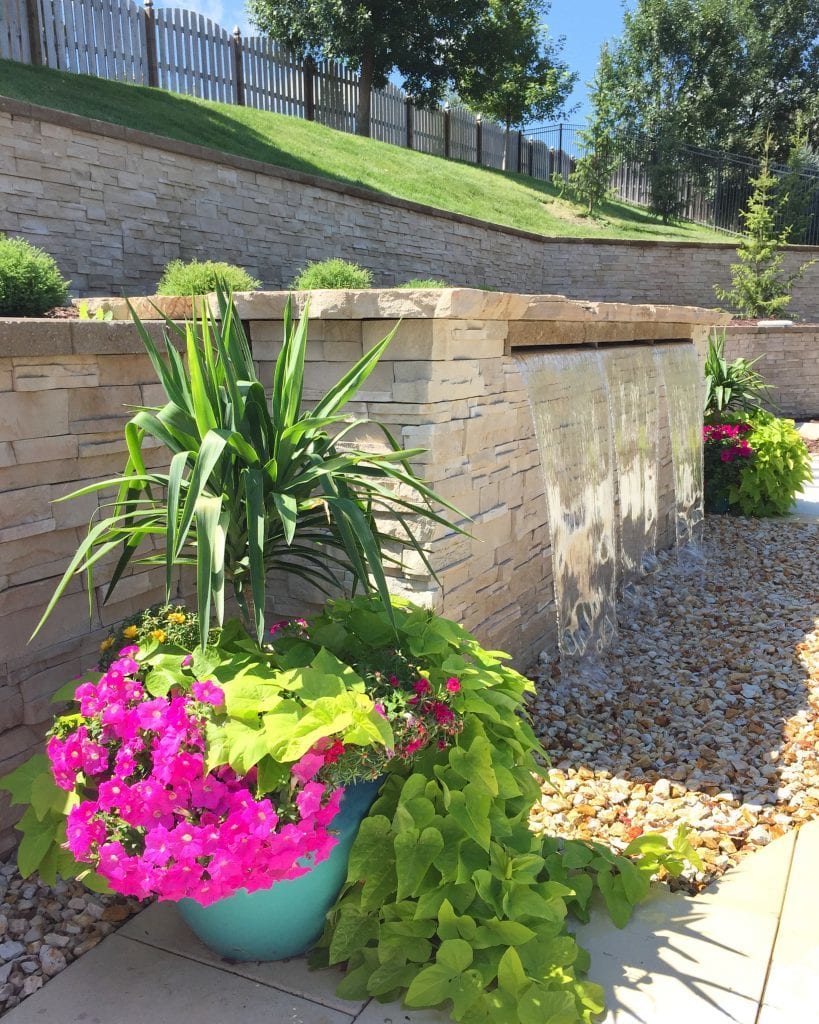 I've already bought several more planters this year to use around our yard, particularly for near the pool. I've been scheming all winter long the color combos I want to use and where they should all be placed.
I recently found this new soil, Expand N' Gro, that's a concentrated planting mix that you can actually order online (most soils can't be ordered online due to shipping weight). It's one of the craziest things I've found recently and can only be ordered on Amazon. You use approximately a 50/50 ratio of the concentrated planting mix and water, and it expands to fill your planting pot (or in-ground holes). The idea is that it gives 90% more air space which gives the roots plenty of space to thrive. It also holds up to 50% more water so your plants stay hydrated and it feeds them for up to six months, producing up to 3x bigger plants. Sounds like a win all around!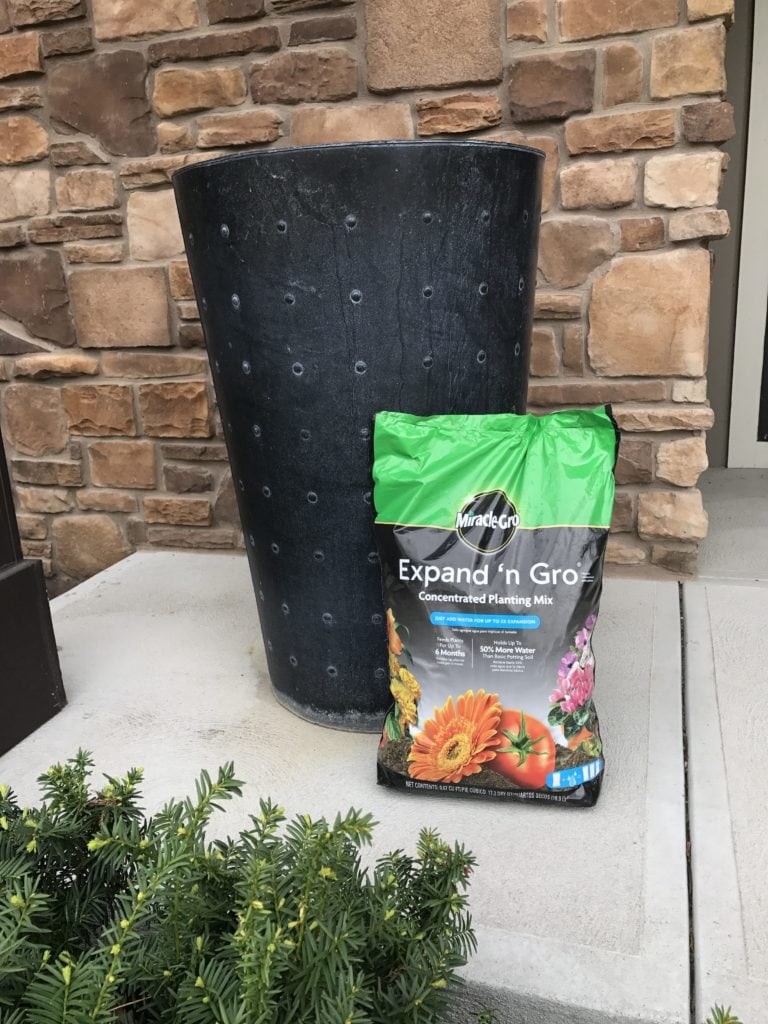 You can learn more about it in the infographic below.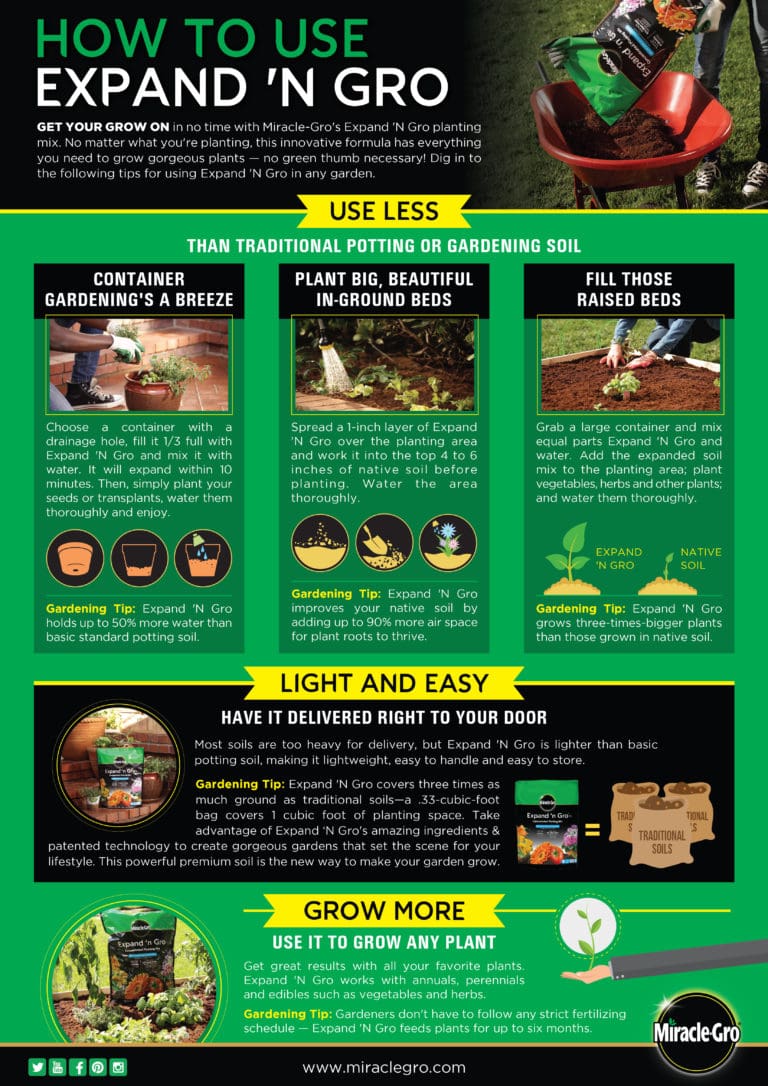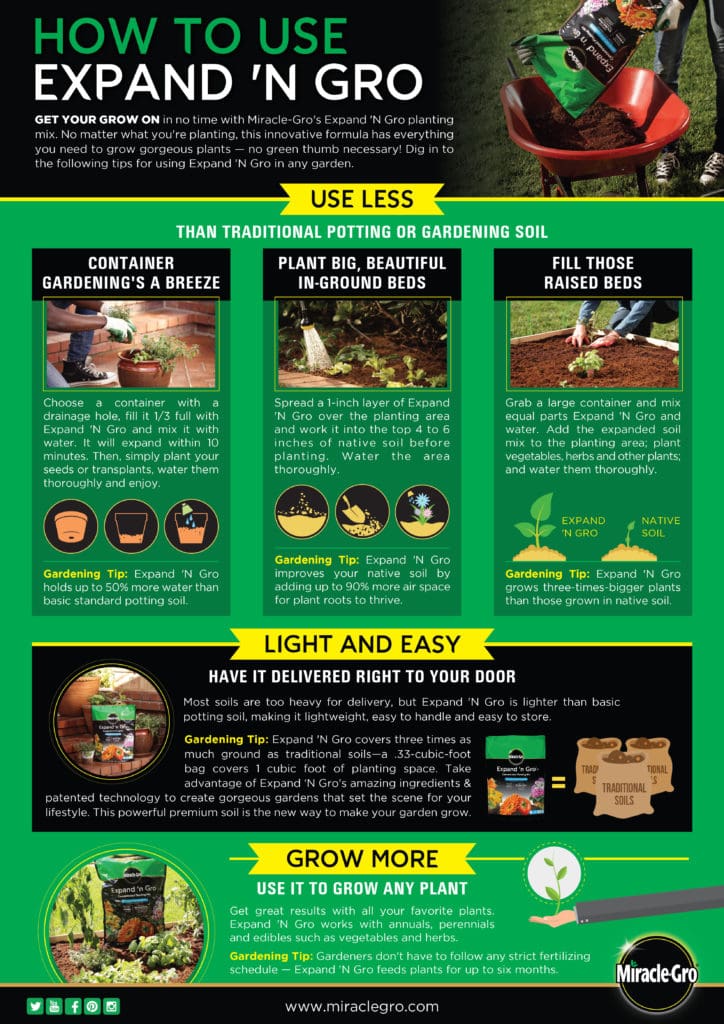 I can't even tell you how excited I am to see the difference it makes in my planters this year! And the fact that I can just order it on Amazon and not have to get the back of my new car filthy makes it even that much better 😉
In the coming weeks, I'm also going to be trying a little experiment for our cats. One of my friends sent me a Facebook video from HGTV about an edible herb garden for your cats that they can enjoy at leisure. My plan is tear open the bag of soil mix this weekend and get the herbs planted, let the cats try it for a week or two, and then check back in to share the tutorial and let you all know if it was a success or fail in case you want to give it a try!
I'm also thinking I'll do a tutorial or two for how I plan out my planters, as well, since I tend to get so many questions throughout the growing season. I'm counting down the days until my annuals can officially be planted!
If you would like to follow along on more of my home decor, DIY, lifestyle, travel and other posts, I'd love to have you follow me on any of the following:
Pinterest / Instagram / Facebook / Twitter / Google+