I gave our powder bathroom a nice little update that you can see here.
As I mentioned in my last post, my parents were in town this past weekend. We were able to work on several small projects that were great to get wrapped up! Unfortunately, the weather didn't cooperate much so we didn't get the flower pots planted like I wanted – which is probably for the best given that our cold weather doesn't seem to be leaving any time soon.
My mom and I ran to HomeGoods the day we decided it was too cold to plant. I only picked up a few items, but some were these nice frames I got for our main level powder bath – super cheap at $16 and they are huge and make a big impact. The small bathroom is very hard to photograph due to the shape. But you can see in this before and after how the stylish frames help to add interest to the space. Now I just need to figure out what to put in the frames! They hold 5×7 images so I am going to start scouring Etsy. Ignore the cardboard corners that are still on the frames in this shot – I had to make sure I really wanted them 🙂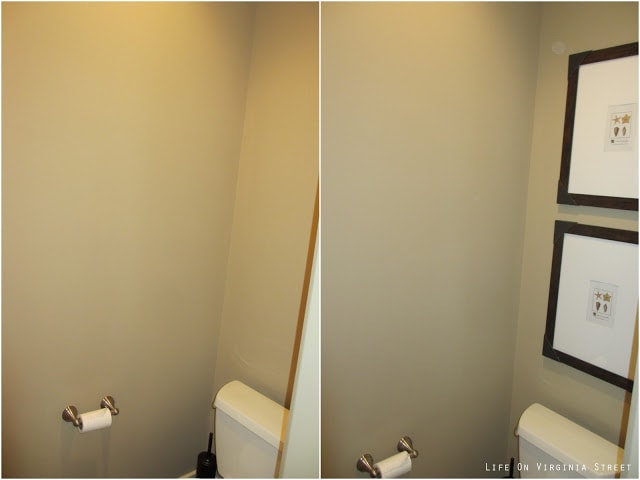 Here's a few other older shots of this powder room from the initial walk through and the listing.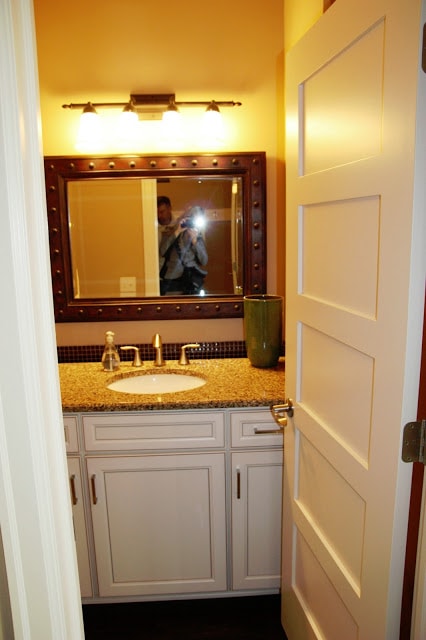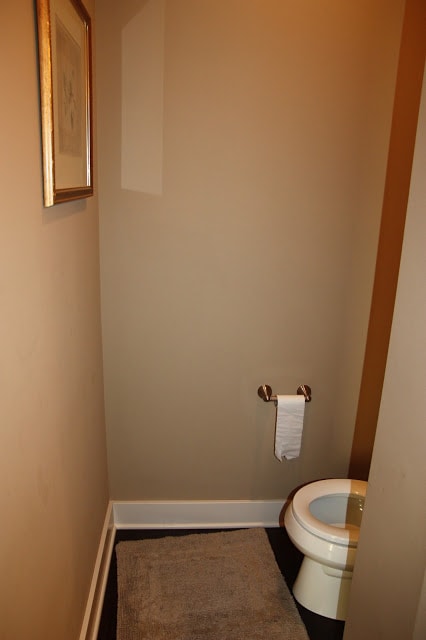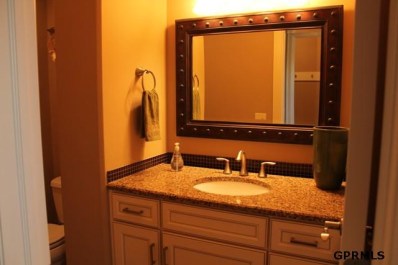 Seriously contemplating painting horizontal stripes like I did in our last master bedroom – maybe even in the same colors. Thoughts? Several more minor updates around the house coming this week so stay tuned!
A final parting shot – cardboard, pricetags and all!