Somehow, we're already two months into our backyard renovation project! In some ways it has gone so quickly, and in other ways, it seems like it has dragged on forever (that's mostly just me wanting to swim right now).
If you're new around here or have missed my other progress reports, you can get up to speed here:
A Pool + Backyard Update | Pool Progress: Week 1 | Pool Progress: Week 2 | Pool Progress: Week 3
Pool Progress: Week 4 | Pool Progress: Week 5 | Pool Progress: Week 6 | Pool Progress: Week 7
I was traveling for the bulk of the progress I'm going to share today, but Kurtis did a great job of keeping me informed while I was away with photo and text updates.
Kurtis talked with our pool foreman, Donny, last week and asked if we could move the pool equipment a bit and also asked if the ladder location could be moved a few feet, so as not to block the water feature we have planned. Everyone at Phoenix Pools has been so amazing to work with and they have been very accommodating to our requests. I know sometimes I can be more particular than the average customer, but I also know if we don't ask on some of the changes, I'll be kicking myself for years to come.
Here's where things ended up. I think it will be a lot easier to disguise the equipment behind some landscaping now that they rearranged everything!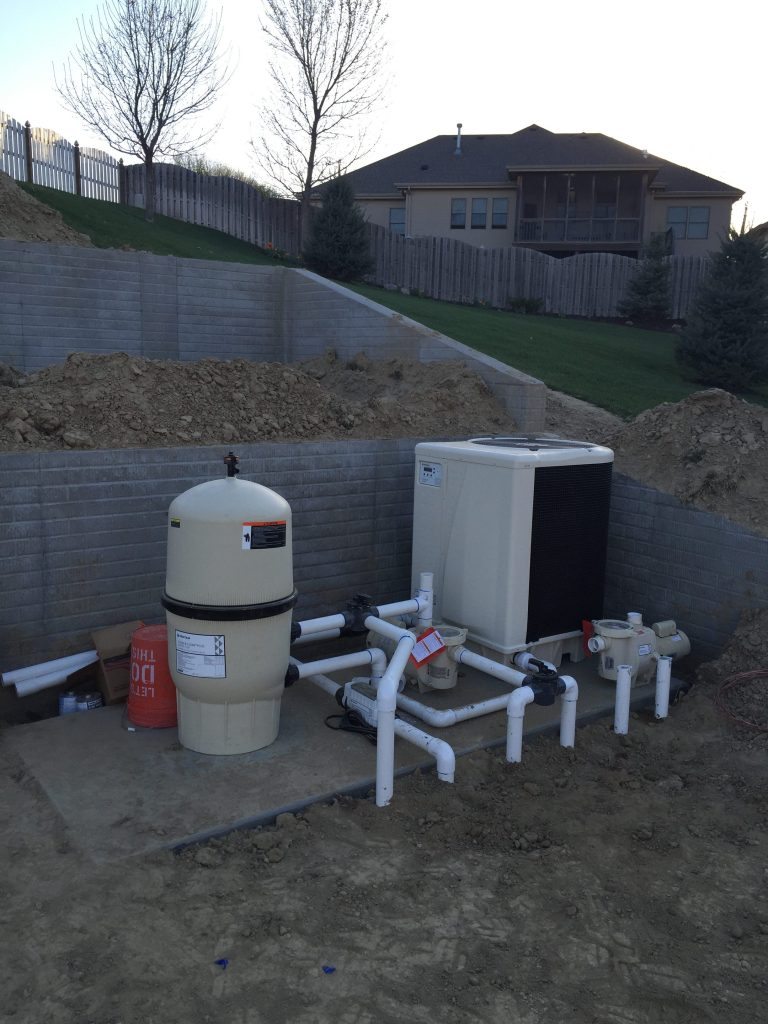 The pool coping was poured last Friday while I was at Haven and suddenly, the pool looks huge! You can see where the ladder will be (those white PVC pipes in front of the wheelbarrow below). The color looks a bit splotchy below, but this was the day it was poured, so it hadn't fully dried/cured.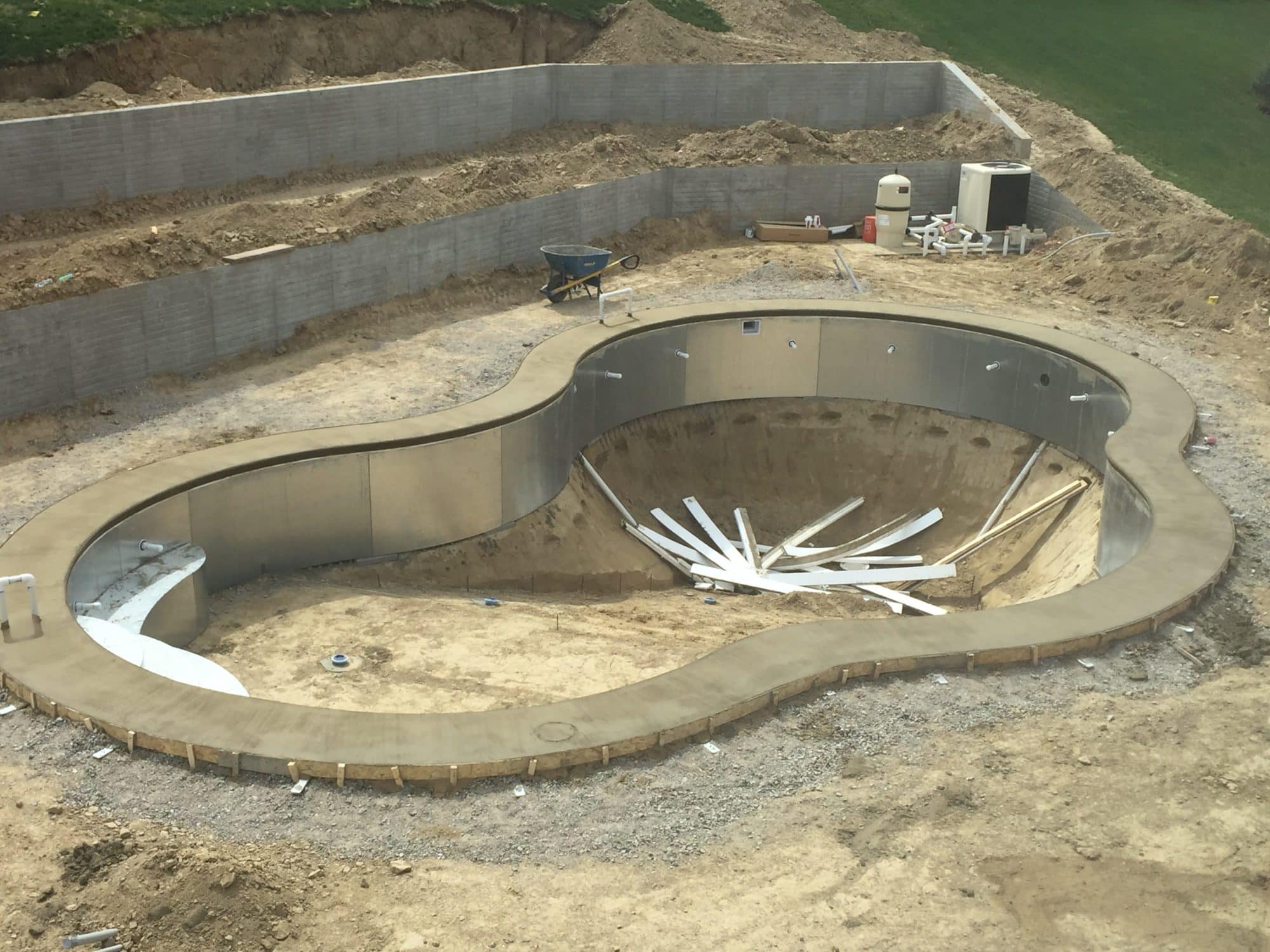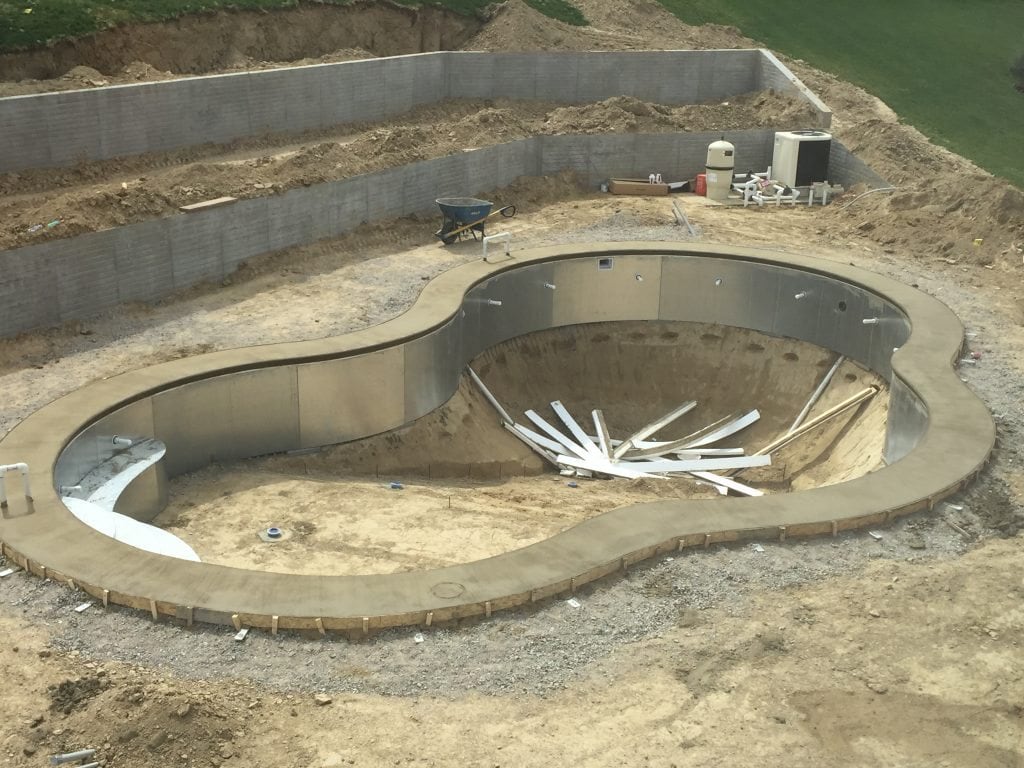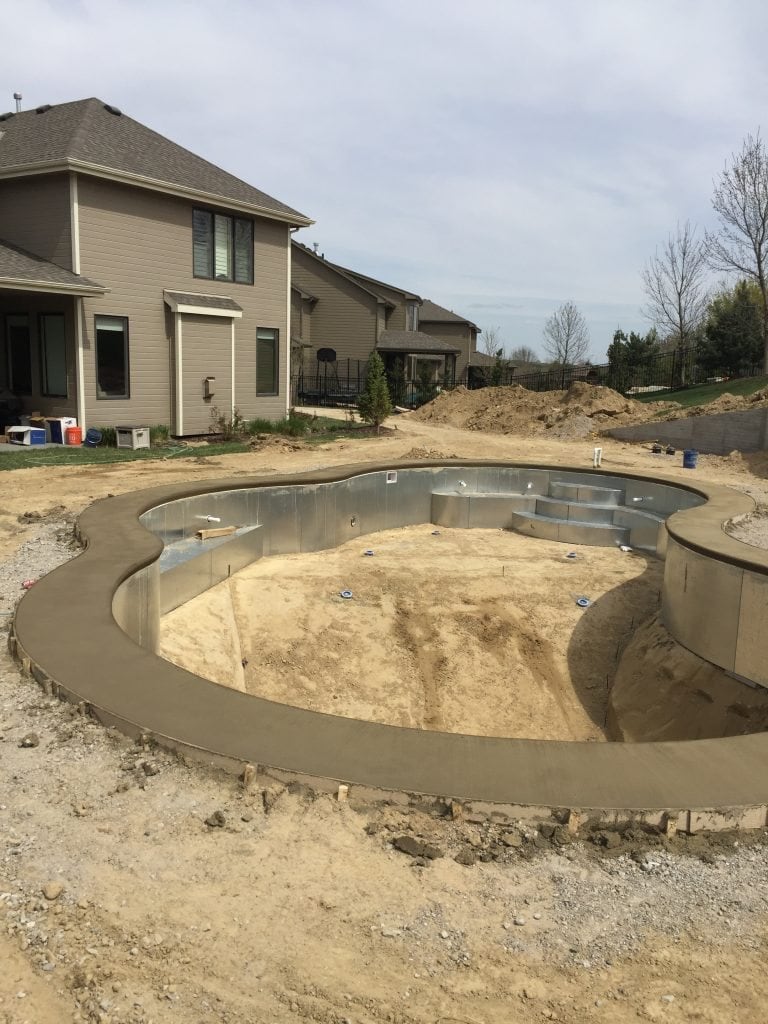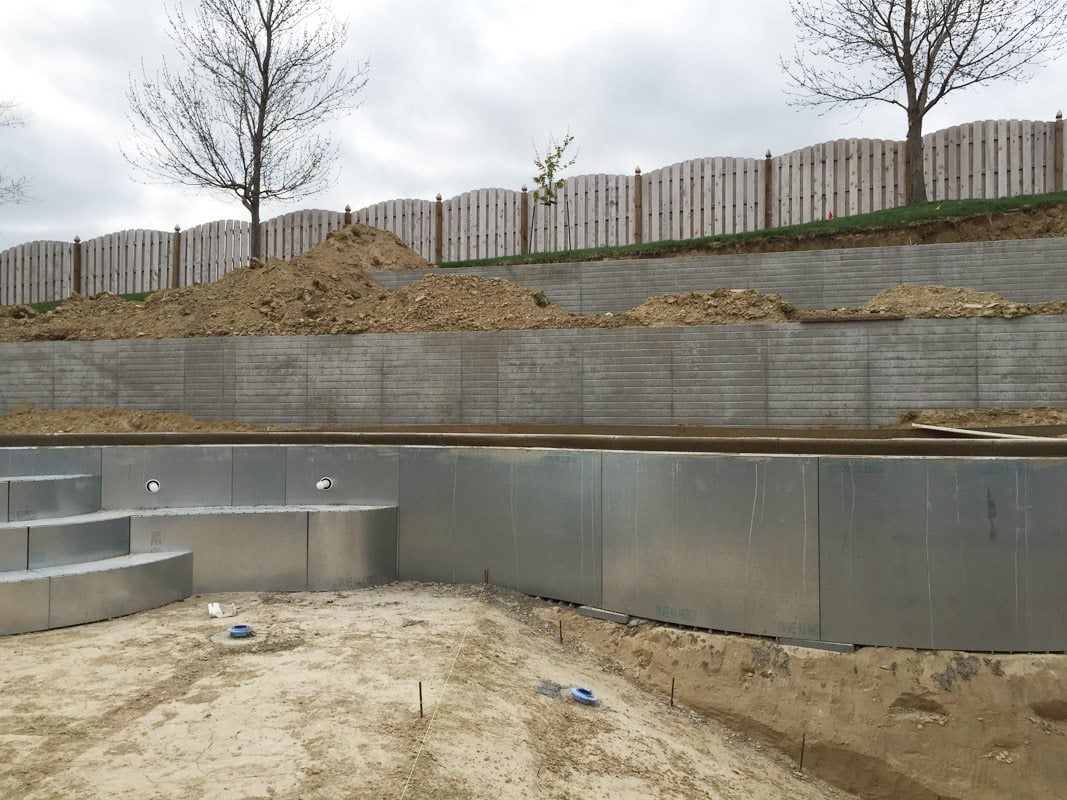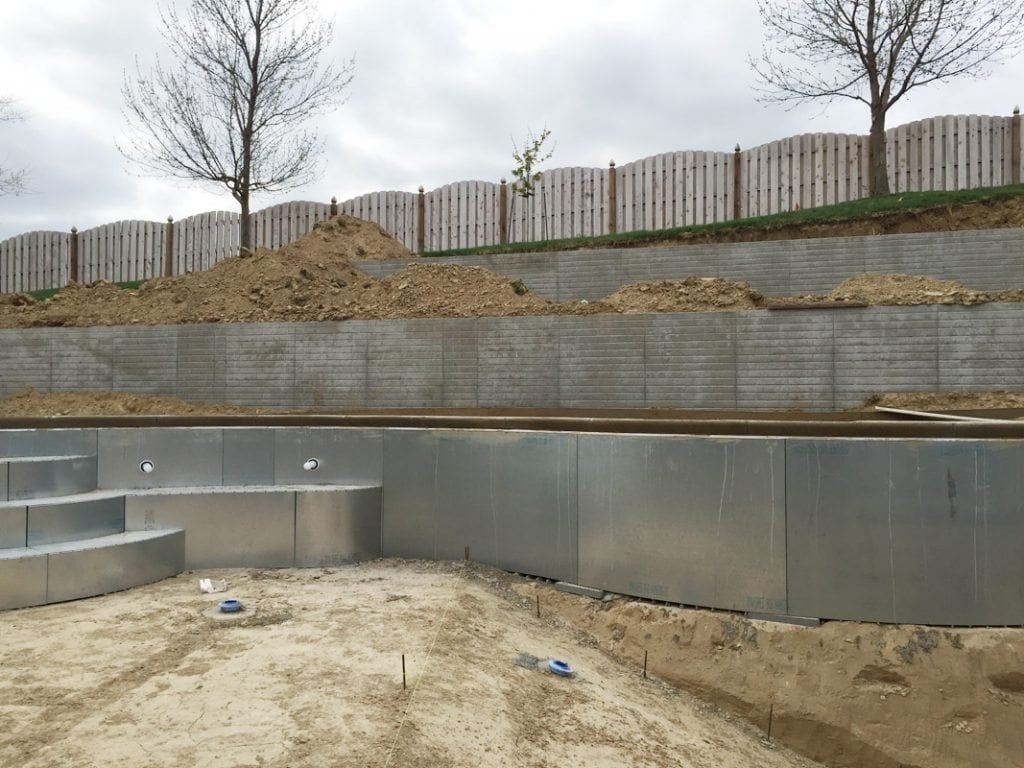 As you may know from last week's update, I was totally freaking out over the color decision on the coping but I am really happy with how it turned out! The two photos above were before the concrete had fully cured so it will lighten slightly.
I got the fence officially scheduled this week, as well. The pool guys basically can't finish anything else (pouring the concrete inside the pool, add the liner, fill with water, etc.) until the fence has been fully installed.
I basically haven't seen any of the progress since Tuesday afternoon before I left for Costa Rica, so I'm excited to see the paver progress on Tuesday next week when I'm back! It's supposed to take five full business days to get the patio done (they were going to try and start this Wednesday), so technically it could almost be done upon my return – assuming no weather delays!
Not much else to report this week, but I think you can tell the changes made already make things look more finished! A lot of stuff in motion right now. It might be a tight deadline to have everything finished before my parents come for Memorial Day weekend, but we are going to still try and have it all done prior to then!
If you would like to follow along on more of my home decor, DIY, lifestyle, travel and other posts, I'd love to have you follow me on any of the following:
Pinterest / Instagram / Facebook / Twitter / Bloglovin' / Google