Not gonna lie, I had a few meltdowns this week. I think the stress of traveling for the next two weeks, combined with all the blog posts I had to wrap up, as well as more decisions and phone calls for the pool – I hit my limit. BUT, I left town on Wednesday feeling good about where everything ended up.
If you're new around here, my husband and I are building our dream backyard this spring. If you want to get caught up, be sure to check out the posts below:
A Pool + Backyard Update | Pool Progress: Week 1 | Pool Progress: Week 2
Pool Progress: Week 3 | Pool Progress: Week 4 | Pool Progress: Week 5 | Pool Progress: Week 6
Last Friday and this Monday, most of the work that was completed was electrical or plumbing related, so visually, not much changed.
On Tuesday, we had a delivery out front so that they could start backfilling the pool.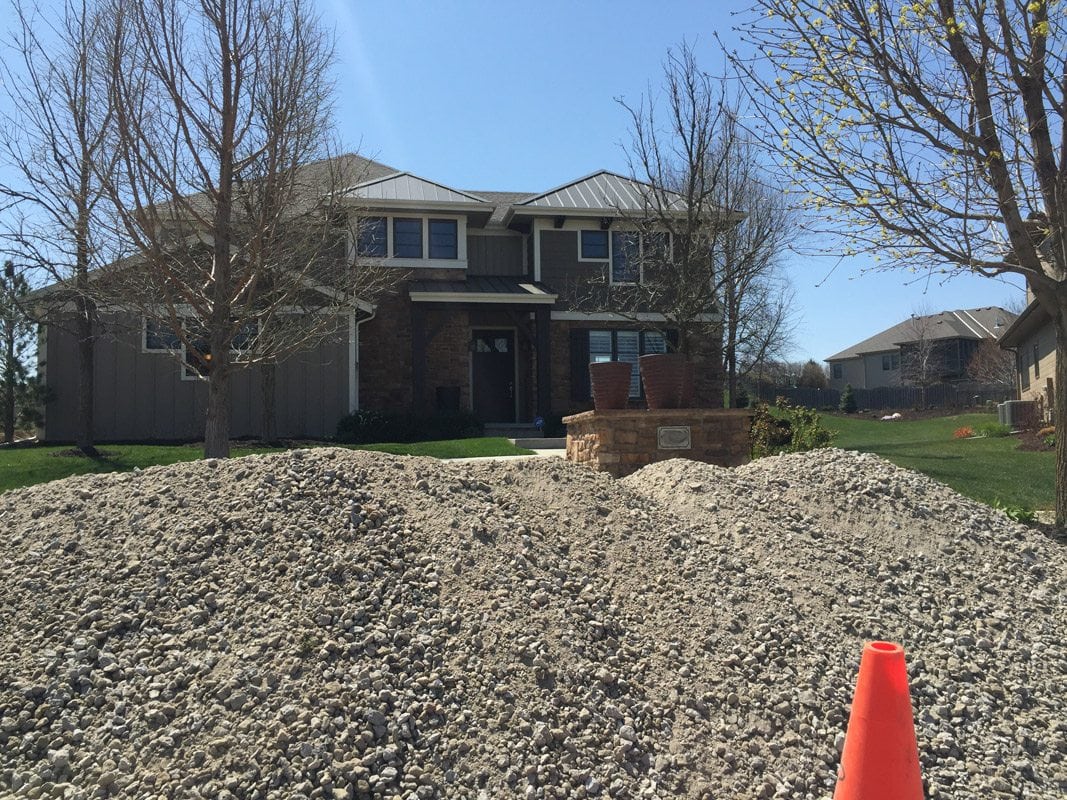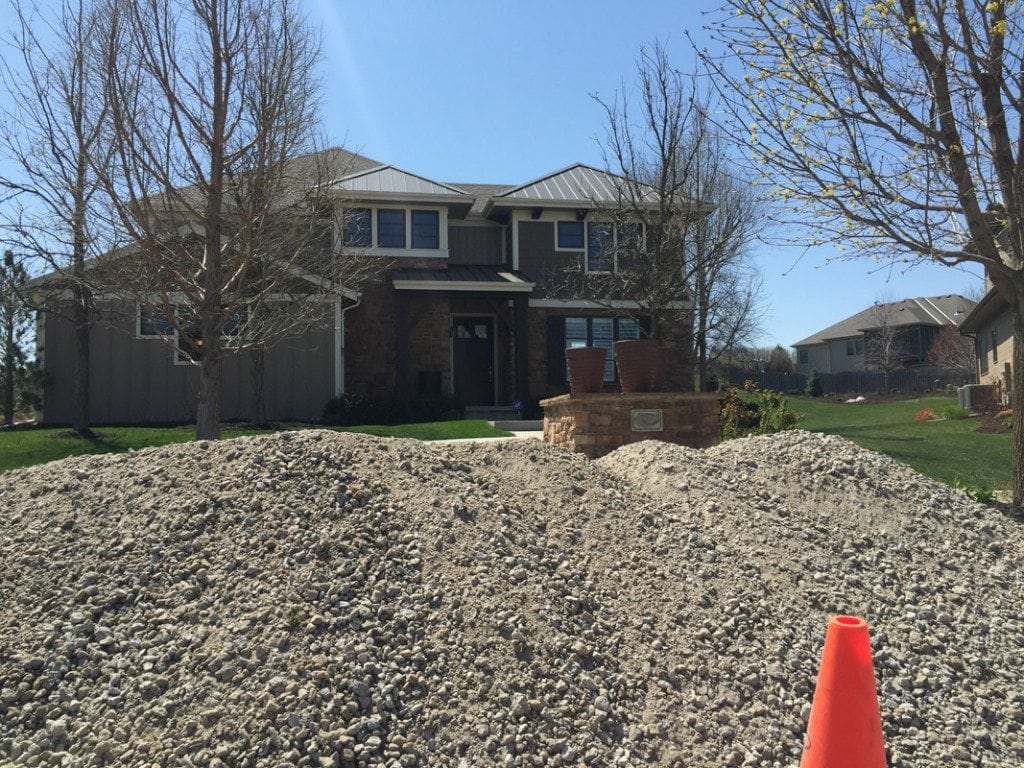 By the time I got home on Tuesday night, it felt like a lot had change in 12 short hours! It is now so much easier to visualize the space now that most of the pool has been back-filled and every thing is at (mostly) level ground!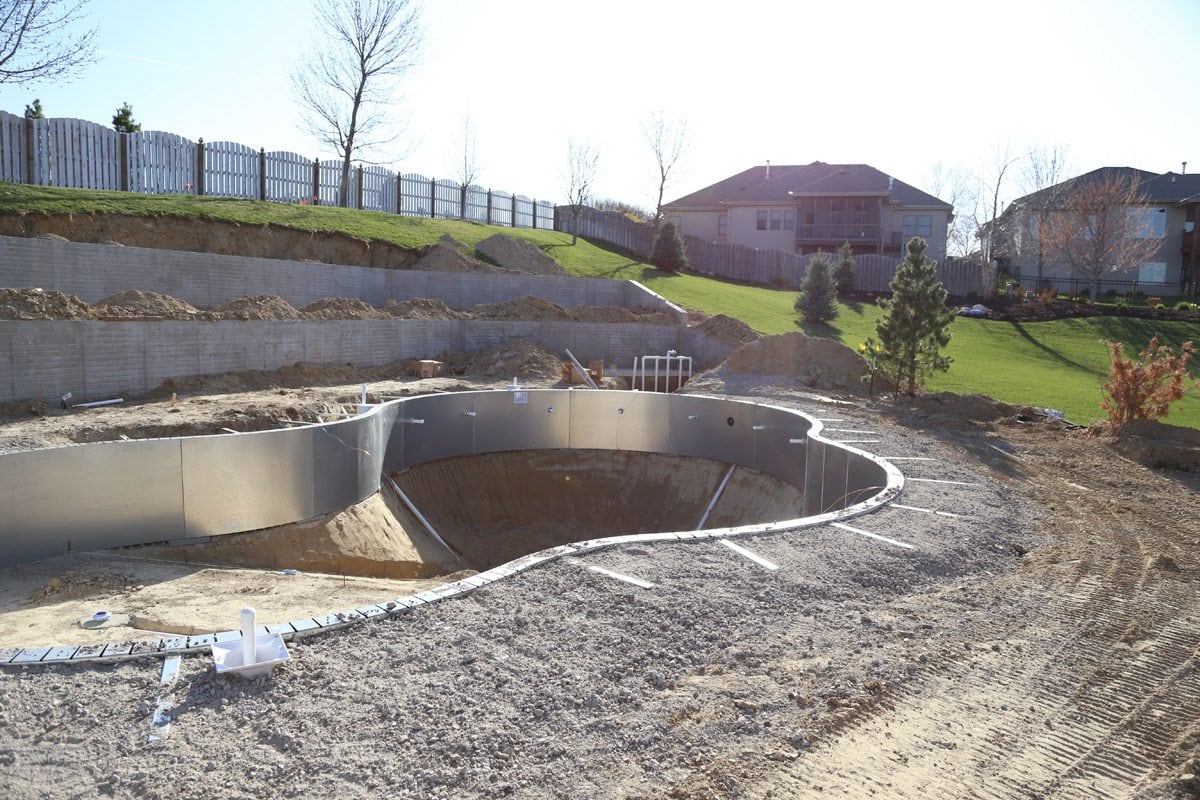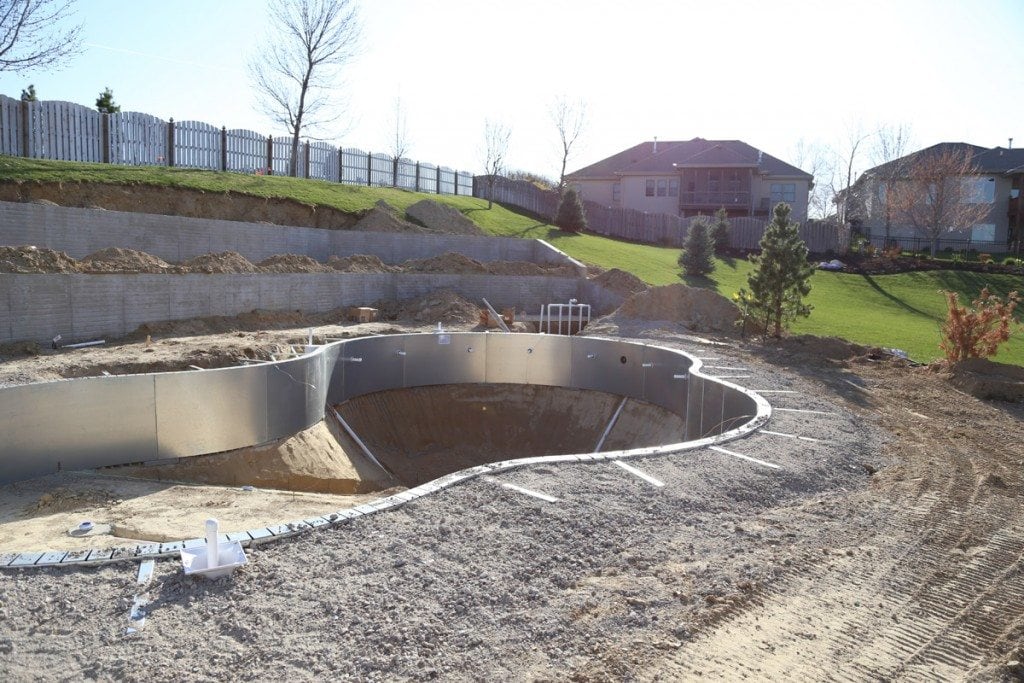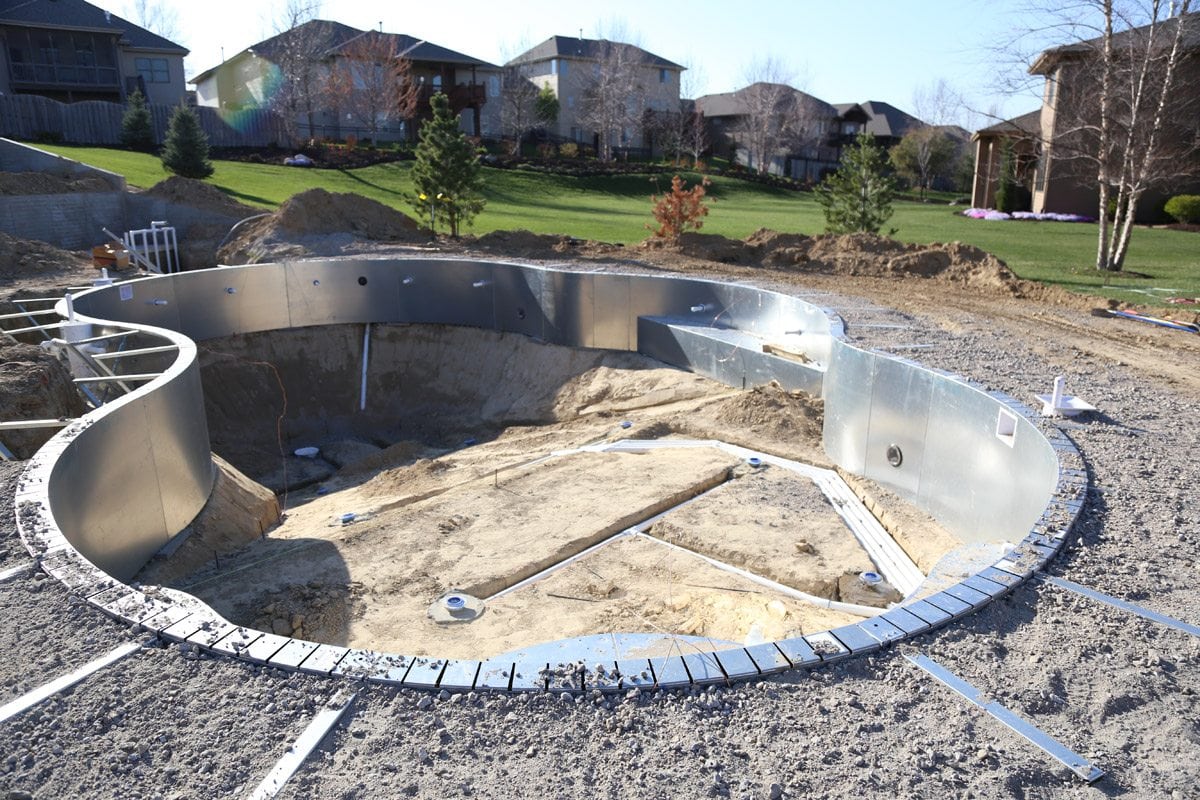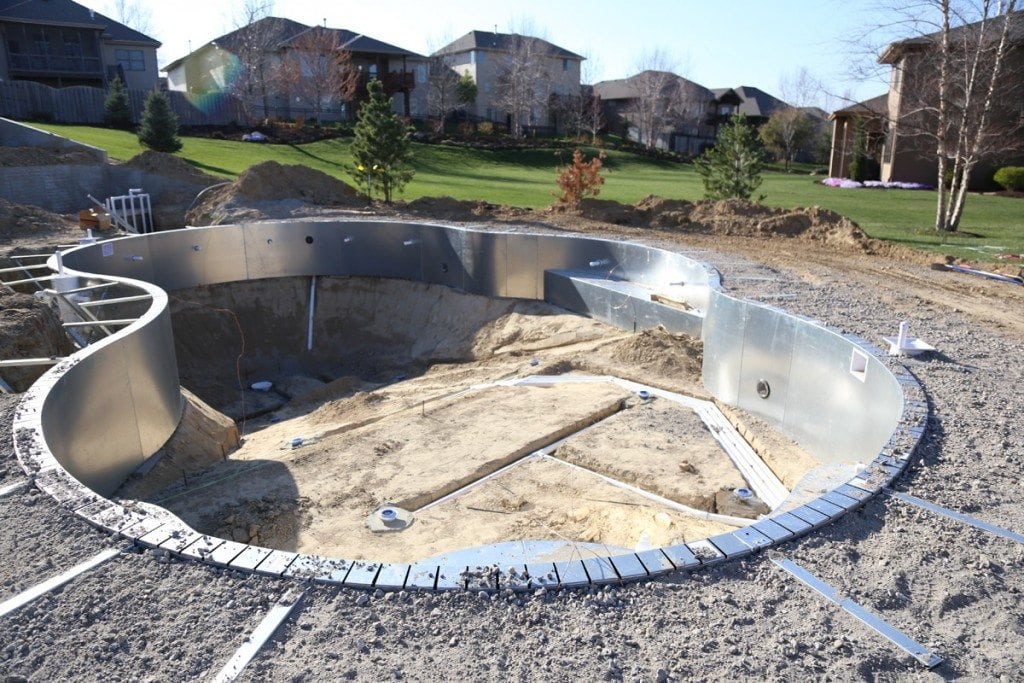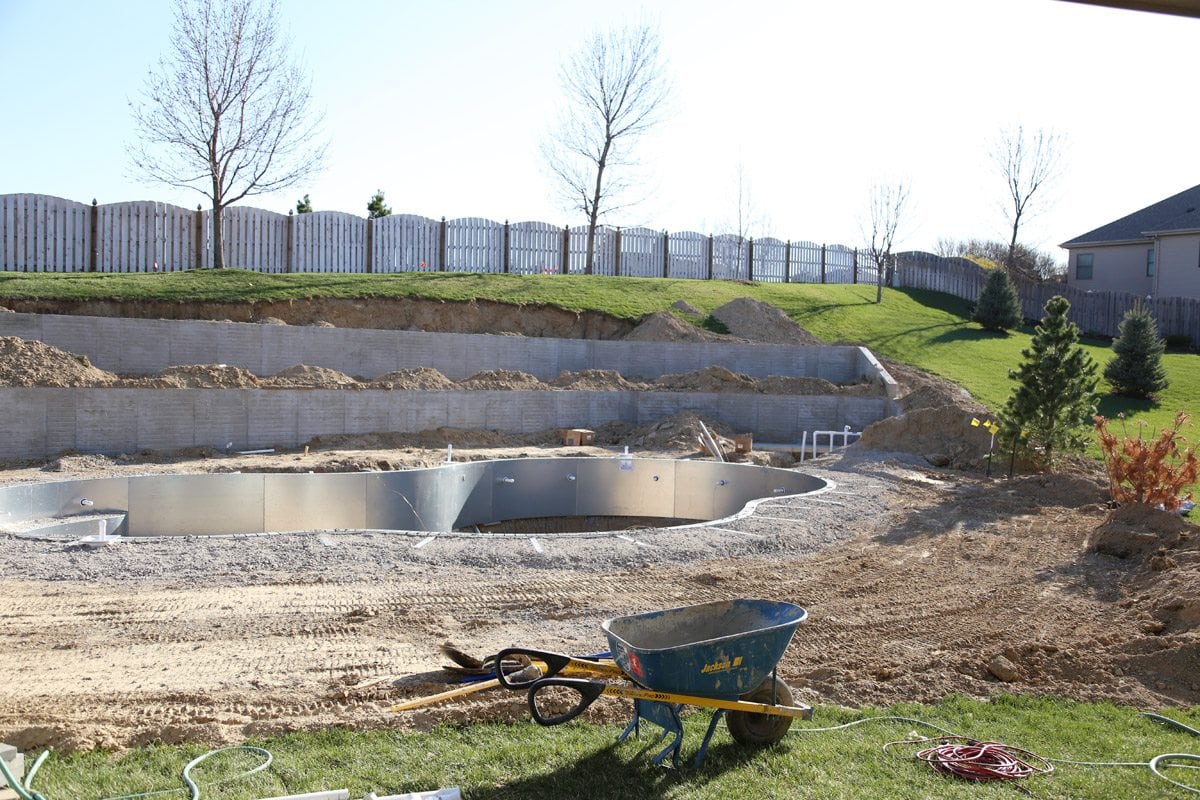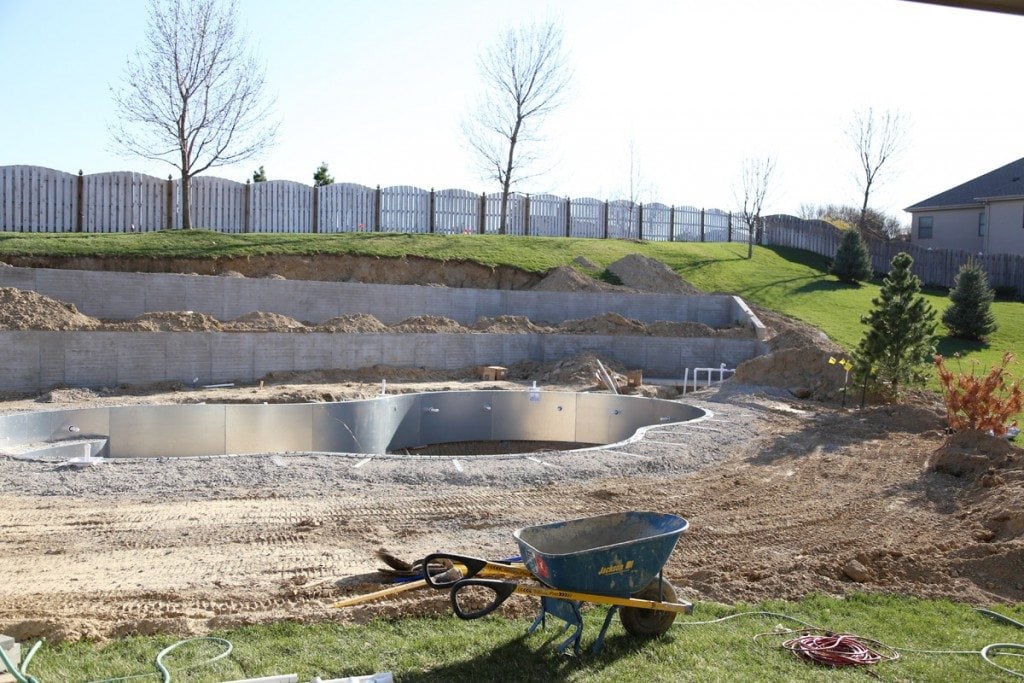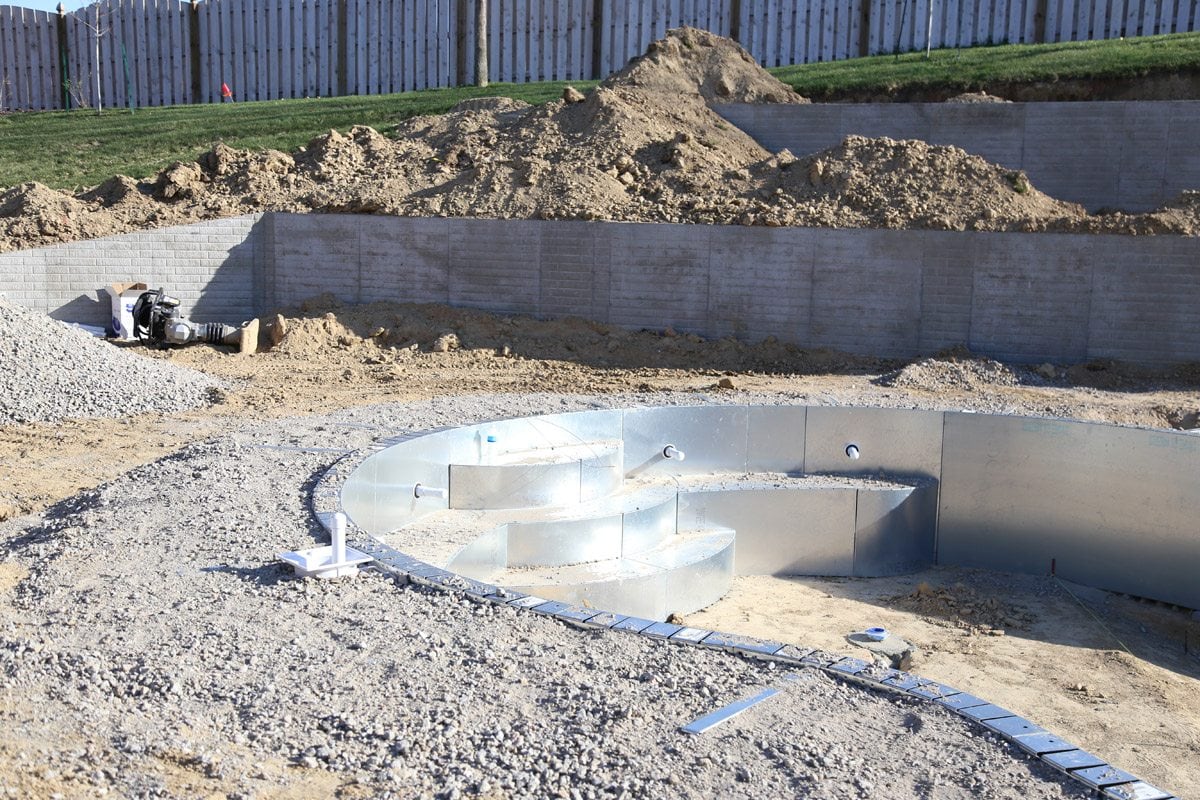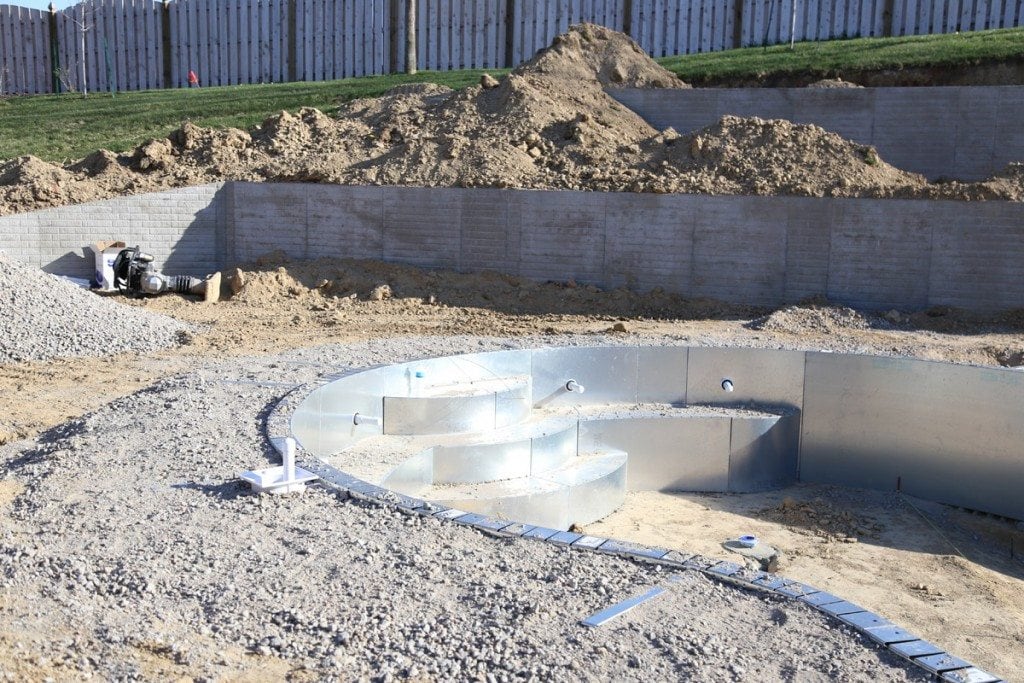 When I ran home over lunch on Wednesday before I left for Salt Lake, they had installed the actual units for the pool equipment. Let's just say I think we're going to need a lot of camo in the way of landscaping to cover up those badboys. Anyone else see Star Wars characters?!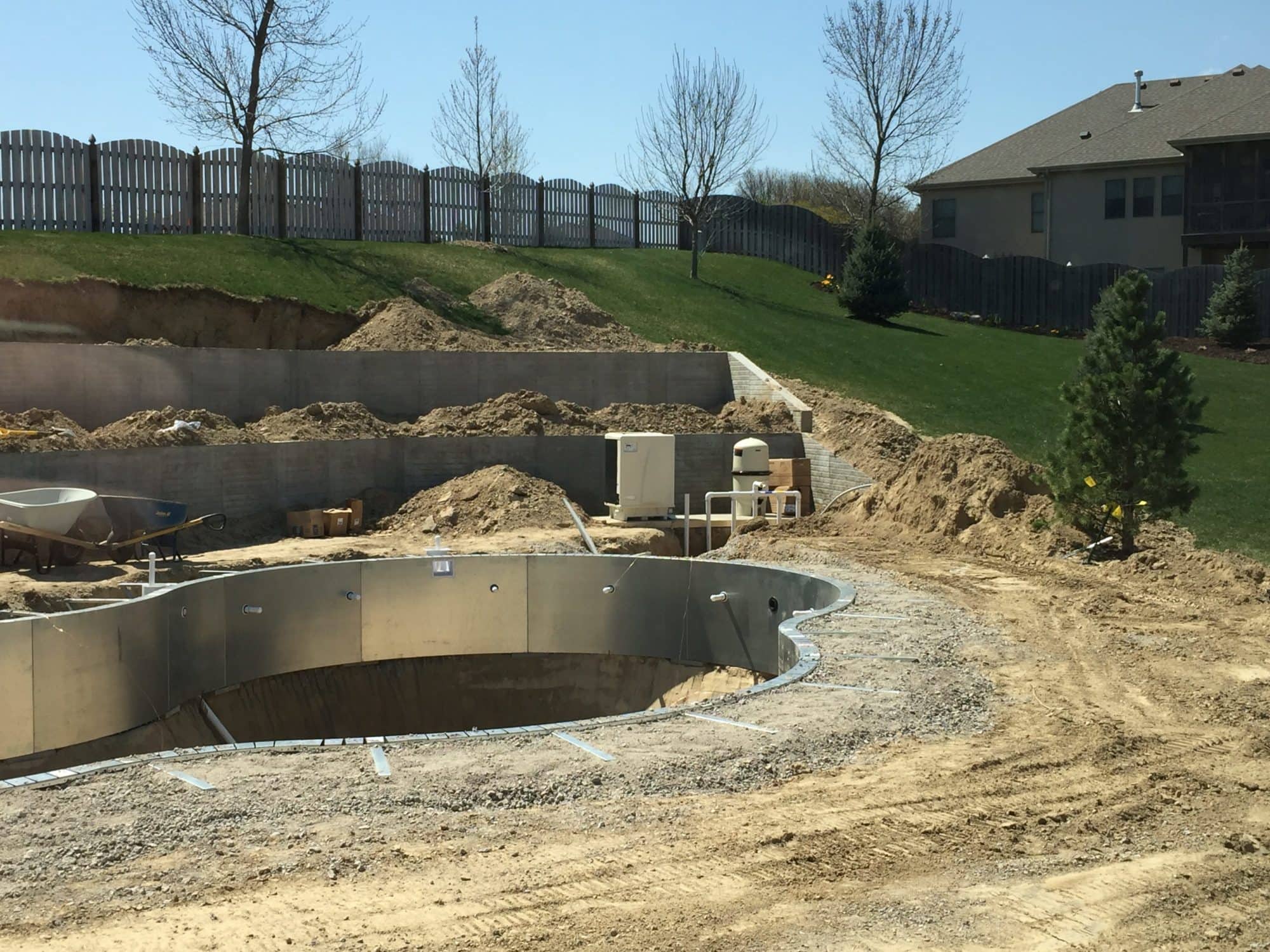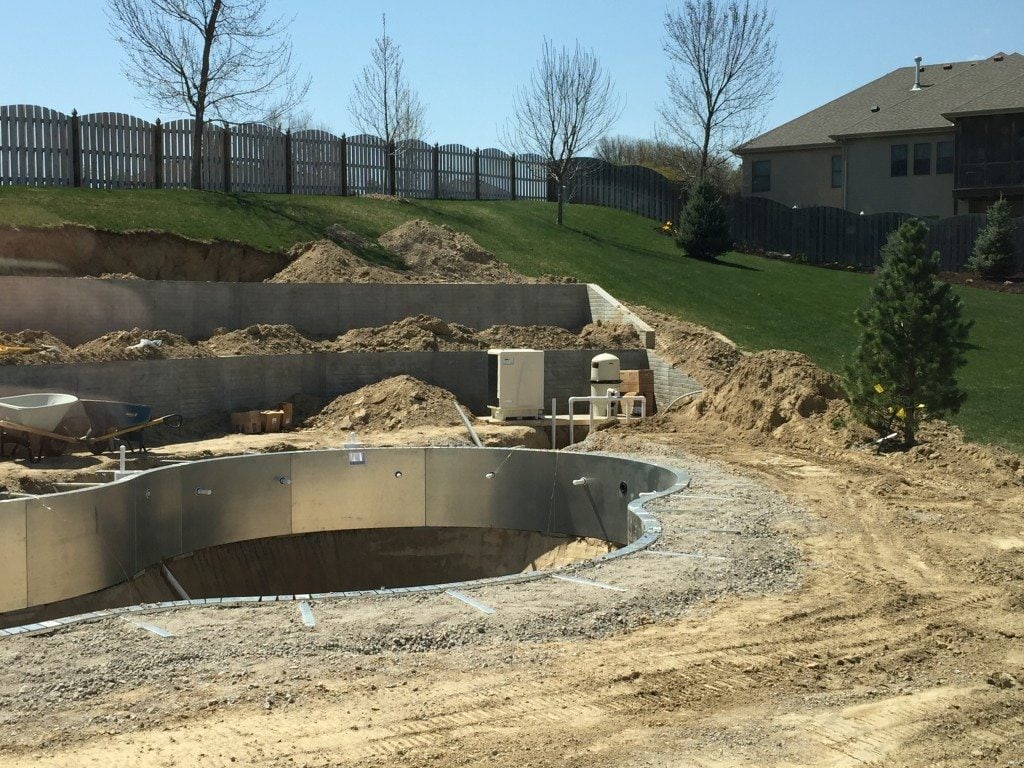 My major stressor this week was the color of the pool coping. I mean seriously – first world problems right here. Since the concrete coping around the pool will be 2 feet wide, I know the color is important. The problem is, I wanted it to blend as much as possible but none of the colors on the color card were anywhere near our paver color. We were originally leaning towards Earthen or Taupe because they seemed the most neutral (they are on the first column of the right-hand page below).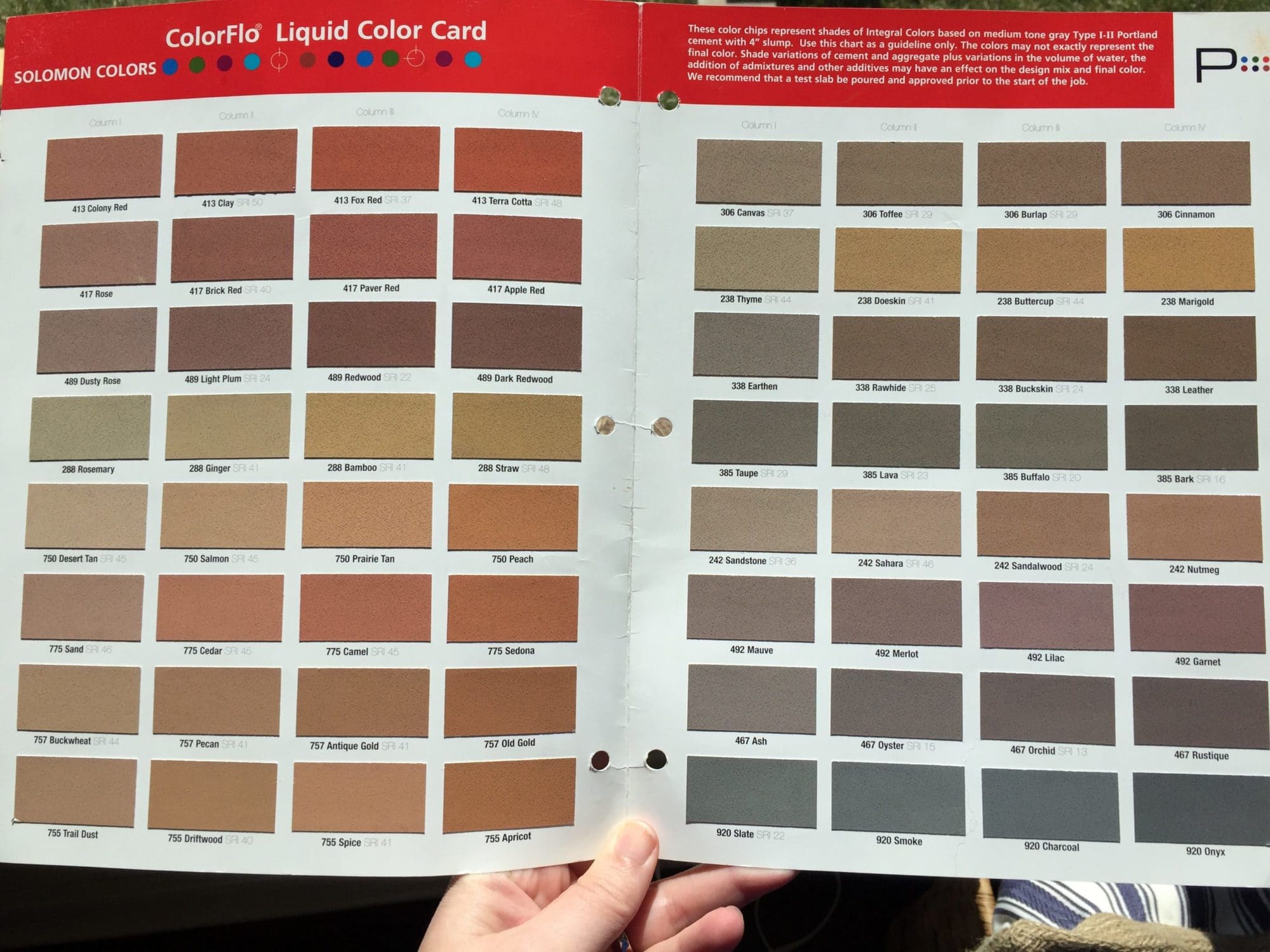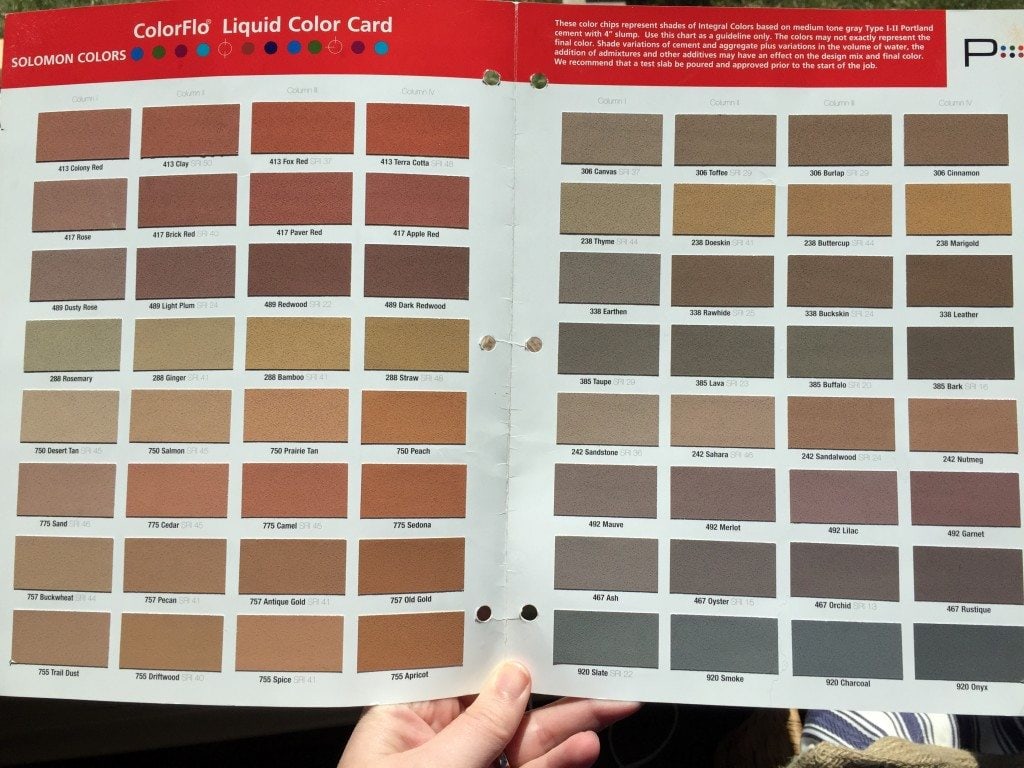 On Monday, I decided maybe Rosemary was a better option (the fourth one down on the very first column above). It was lighter and didn't have as much red undertones. But Kurtis worried it may have green tones. I took it outside, looked at it inside, brought it to work, stared at it some more, and was more confused than ever. Our pool company hasn't ever used Rosemary either so they couldn't offer any advice.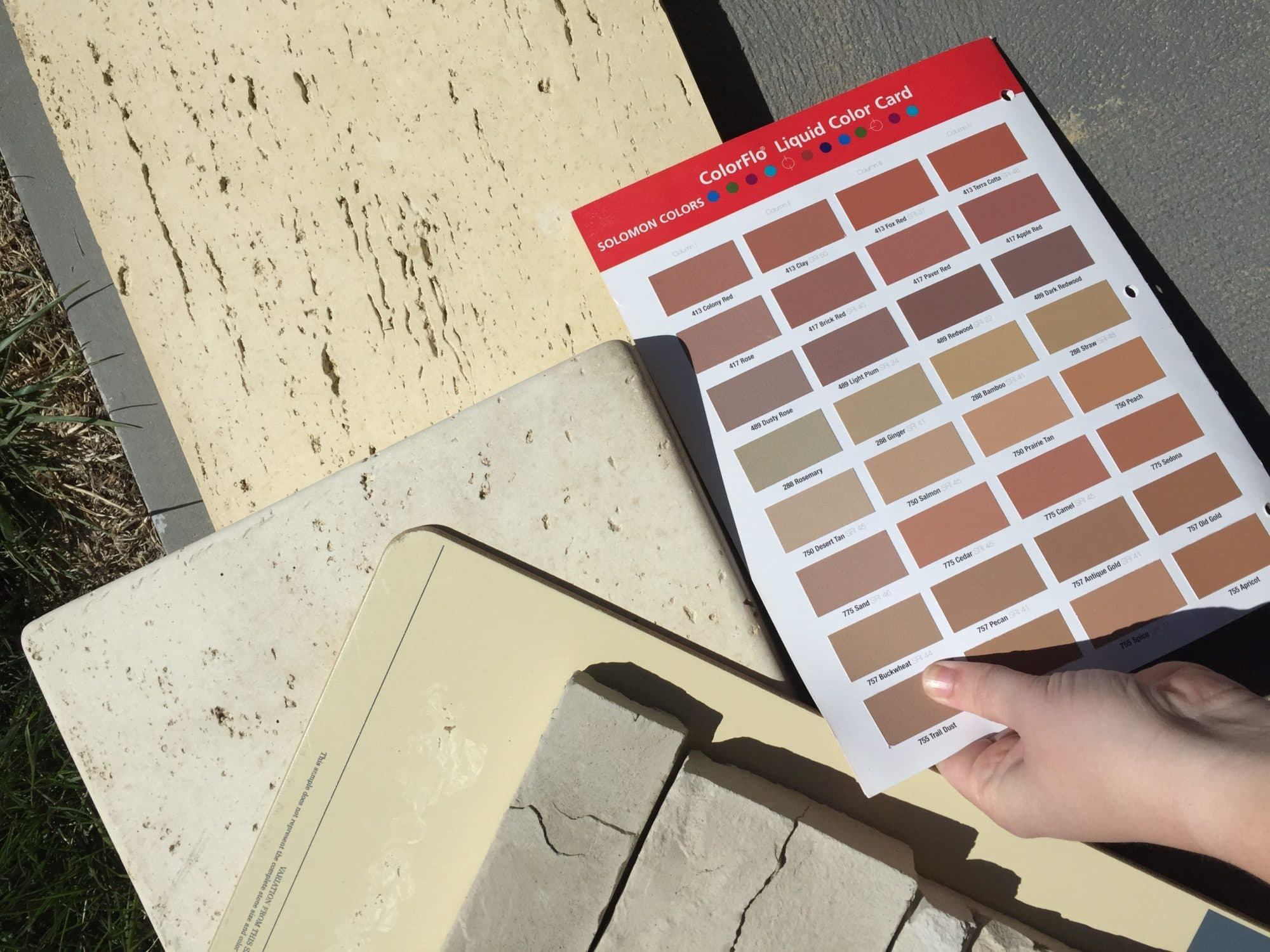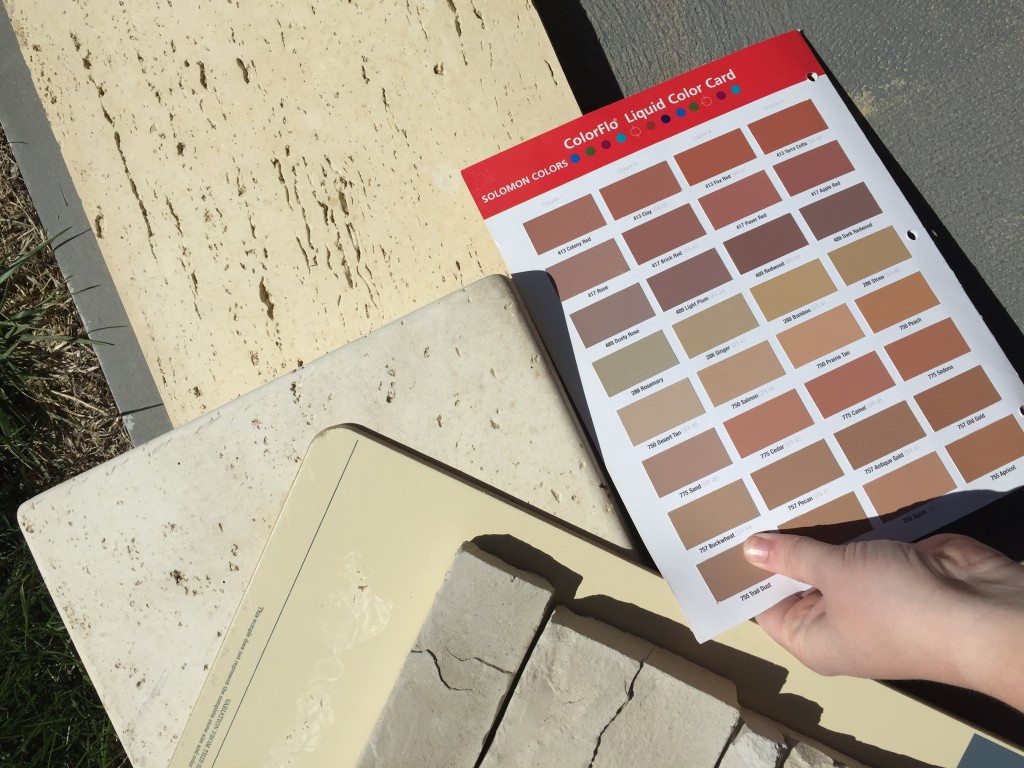 I then found this image that I really liked and thought it may look close to what ours would look like? Remember, I want it to look like sand as much as possible (and clearly none of the other colors on the card were going to even be close). We'll just say it's the color of wet sand when the ocean hits. I like the sound of that.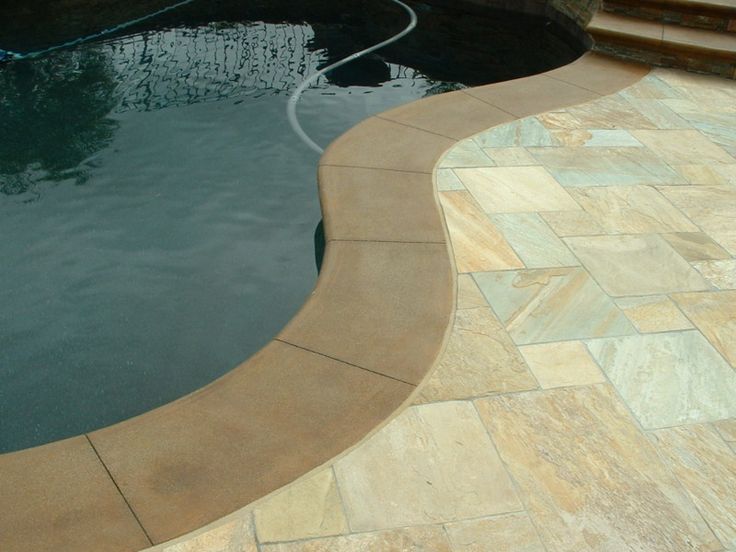 So, we're going with it. I'm actually sick of even thinking about it. I think it just stressed me out so much because the selection felt so permanent, and I was dealing with a color cards that was less than a square inch! But, it should be poured today so then my stress levels will be gone or completely at max capacity once I see it 😉
We also had to finalize our fence plans over the past week. I made some calls out for additional bids, but we'll likely go with the same company that did our back fence. In the (very old) satellite image below, you can see where current fences are indicated with the 'x' marks. The new black iron fence would go everywhere you see the solid black line. I 'drew' in the pool as well clearly not to scale or accurate shape, but it gives you an idea from above how everything is layed out.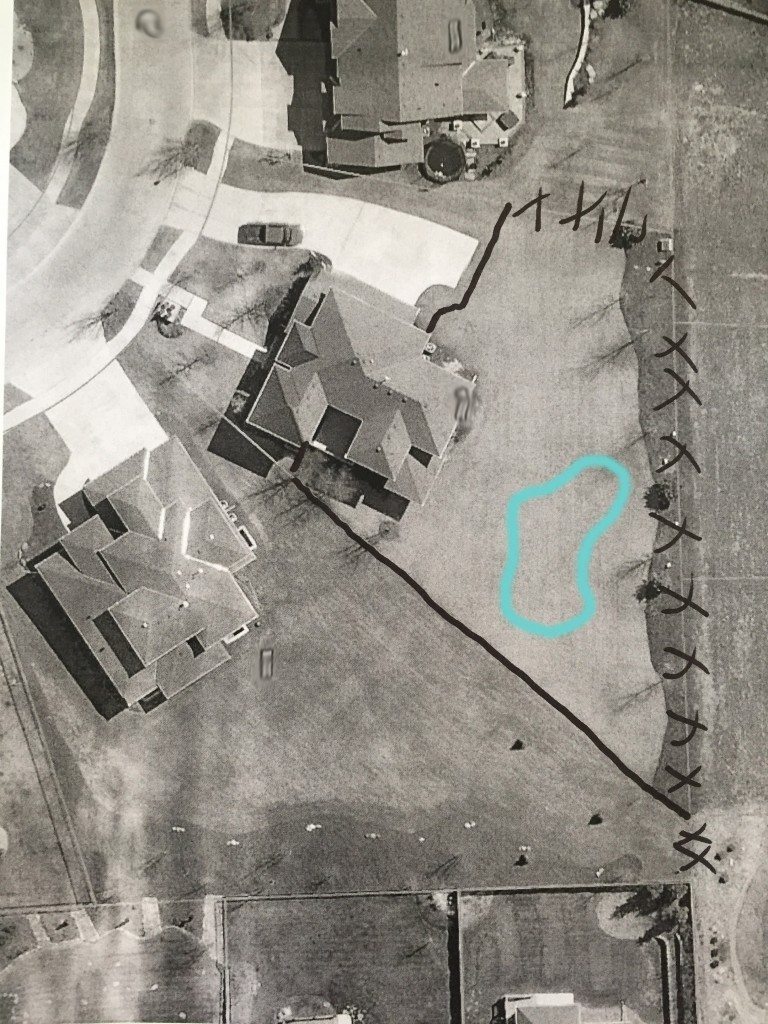 This is the fence style we'll be finishing everything out with. It's the same style as the fence to our east that you can see in this image below from last summer. So, we'll have the wood on the back lot line and then this six-foot iron fence down the sides, as well as gates on each side of our house.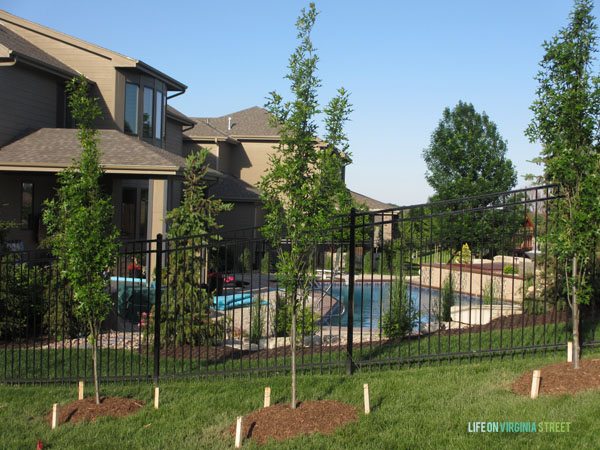 That about sums up this week's activity! The pool guys should be done with this first phase early next week, so then it's time for the landscape company to come do there thing. We should have pavers in soon! The pool can't be lined or filled with water until the fence is done, but the fence can't be done until the lot is graded and all the pavers get delivered. We also have to pick out some more trees and find our river rocks/pebbles we'll be using in the the water feature. So, it's a set of windows now for each crew to come in and do their parts. Still hoping for water in the pool by Memorial Day when my parents are here!
I hope you all have a great weekend!
If you would like to follow along on more of my home decor, DIY, lifestyle, travel and other posts, I'd love to have you follow me on any of the following:
Pinterest / Instagram / Facebook / Twitter / Bloglovin' / Google