It's Friday! I know things have been a bit slow around here this week (but thank you ALL for your great comment on my Real Life Home Tour post – I'm glad I'm not alone!). I'm still recovering after our week away and then being in San Antonio from early Sunday morning to late Wednesday night for work this week. I should be back in full force next week!
With me being away, I was stressing a bit about the pool project, but things obviously progressed just fine without me 😉 If you need to catch up, you can check out these posts:
The footings for the retaining wall were poured last Friday. The concrete company then couldn't get out to set up the forms until Wednesday, and then the wall itself was poured yesterday!
I think you can see pretty quickly just how much dirt needs to be back-filled behind both of these walls once they fully cure. You can also see just how wide the concrete footings are in the images below. These walls aren't going anywhere ever!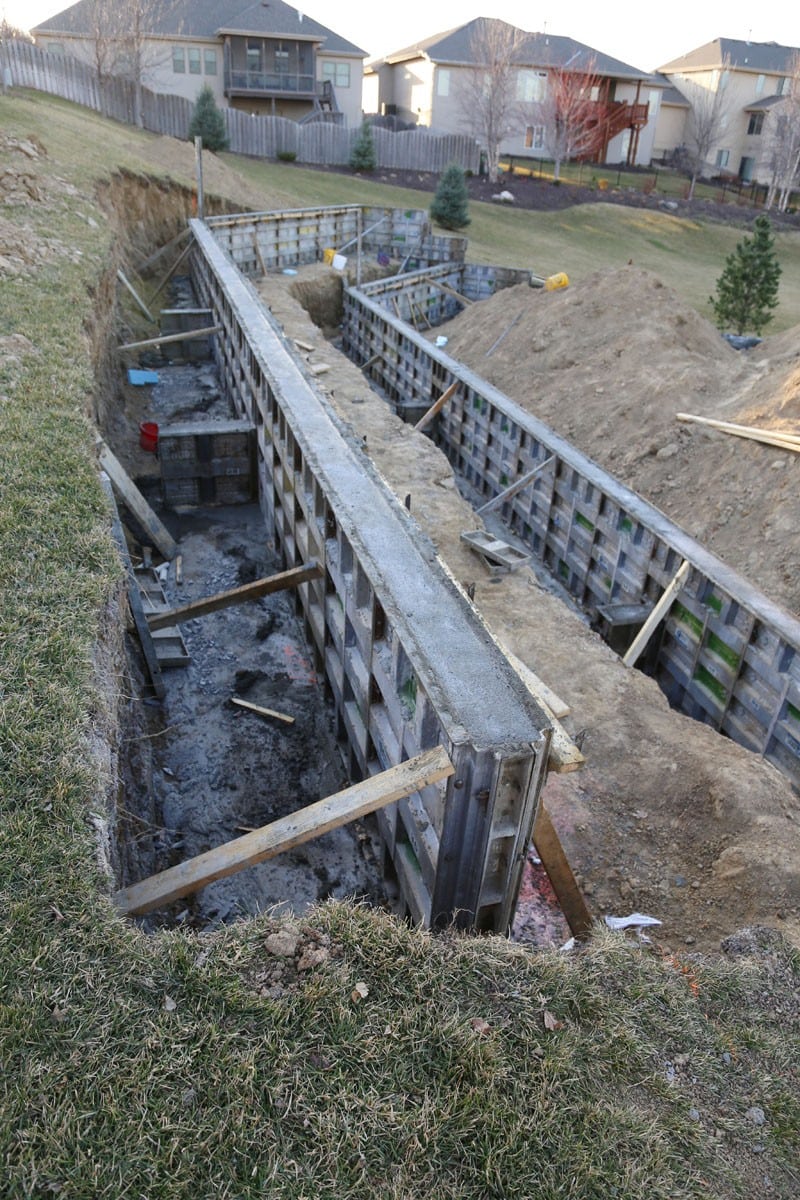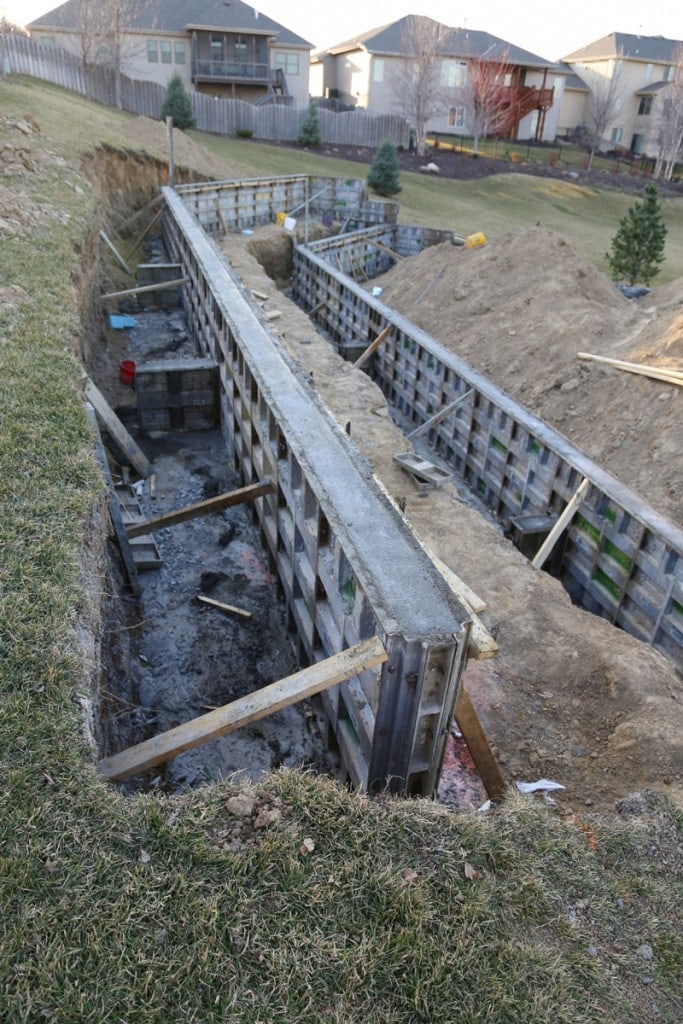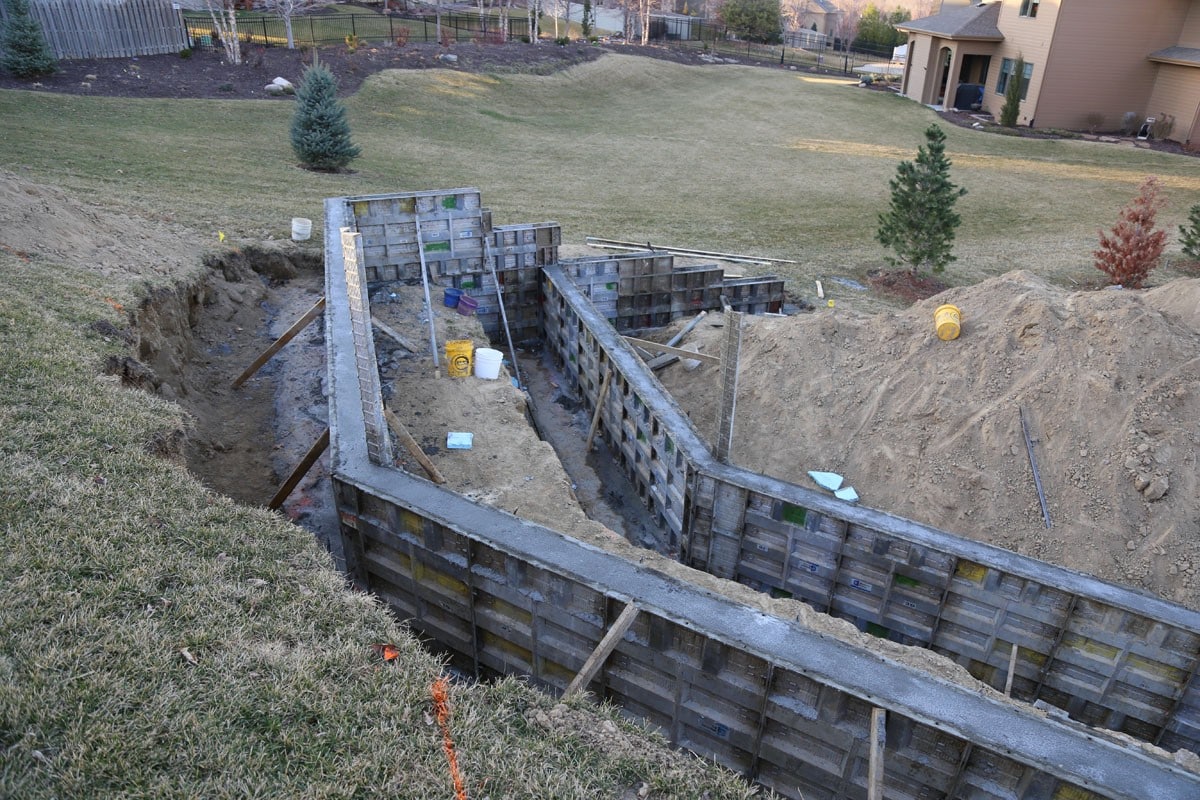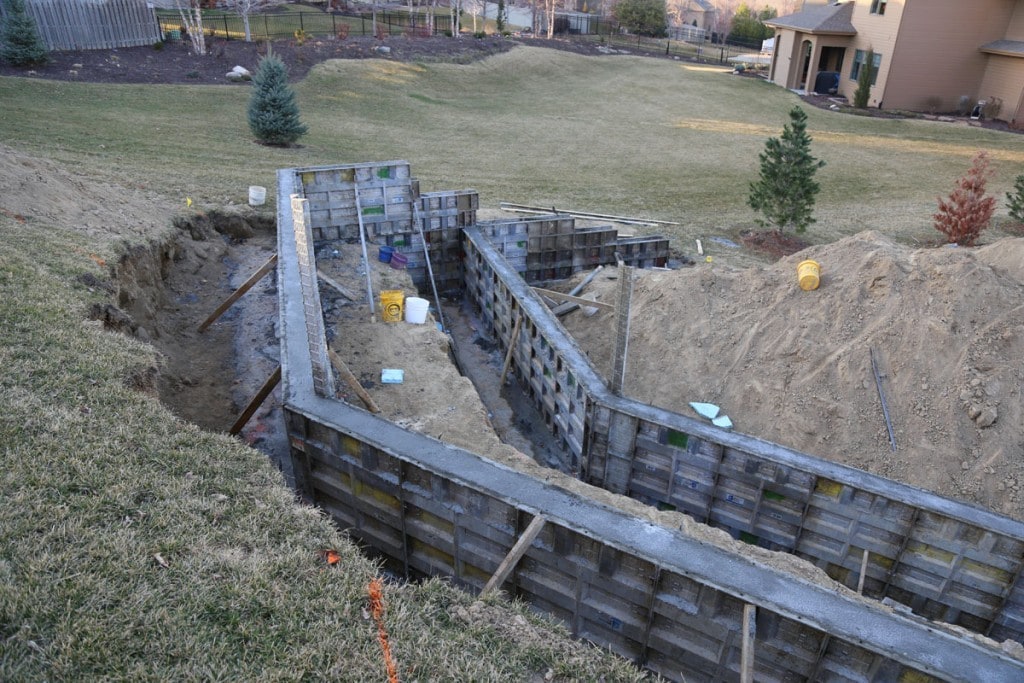 Even after a lot of the dirt was hauled away yesterday, there is still a lot more that will be moved today (our landscaper is using any remainder for a project at their office).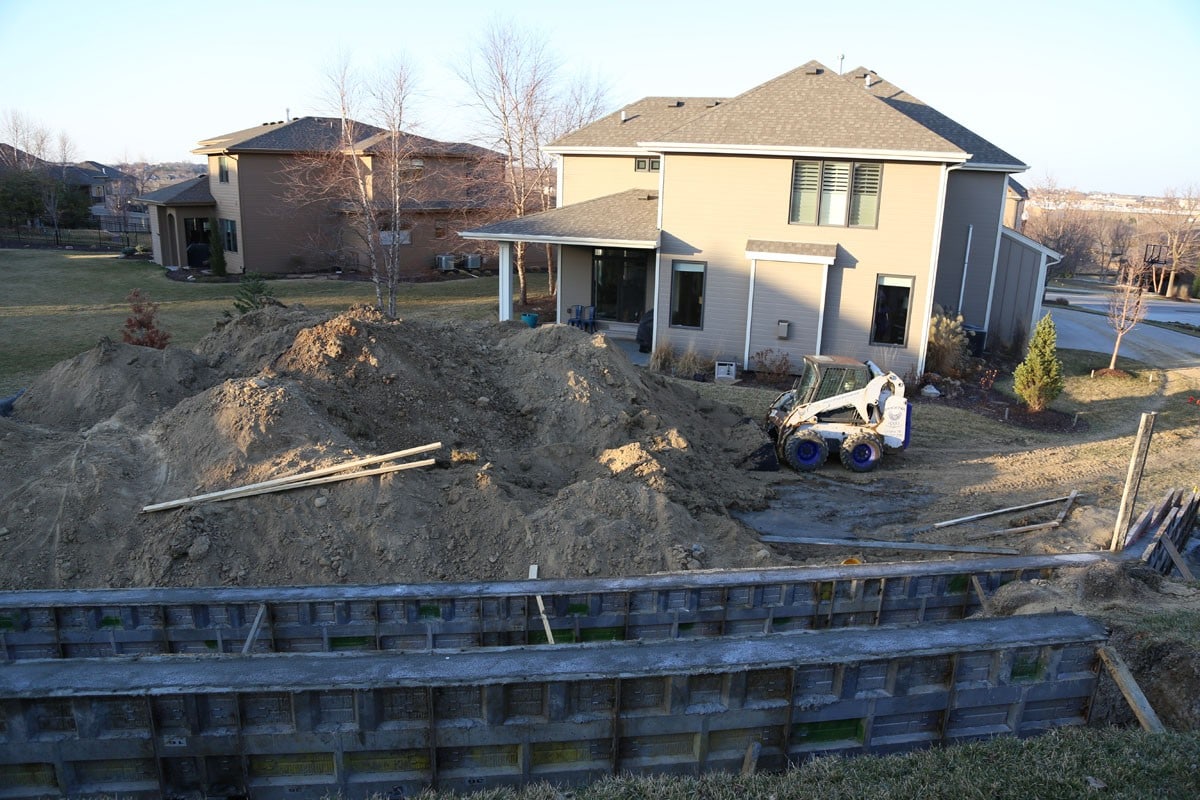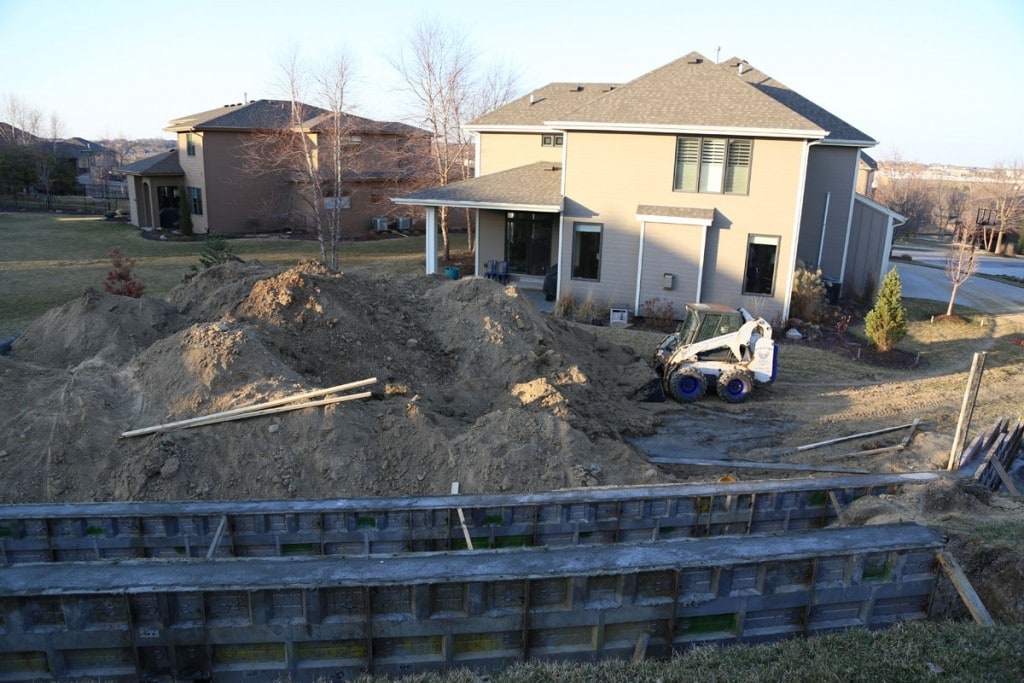 And then there's always the unexpected messes where you just have to wonder WTF…we have three of these "volcano" beauties in our yard currently. I'm trying to just roll with it.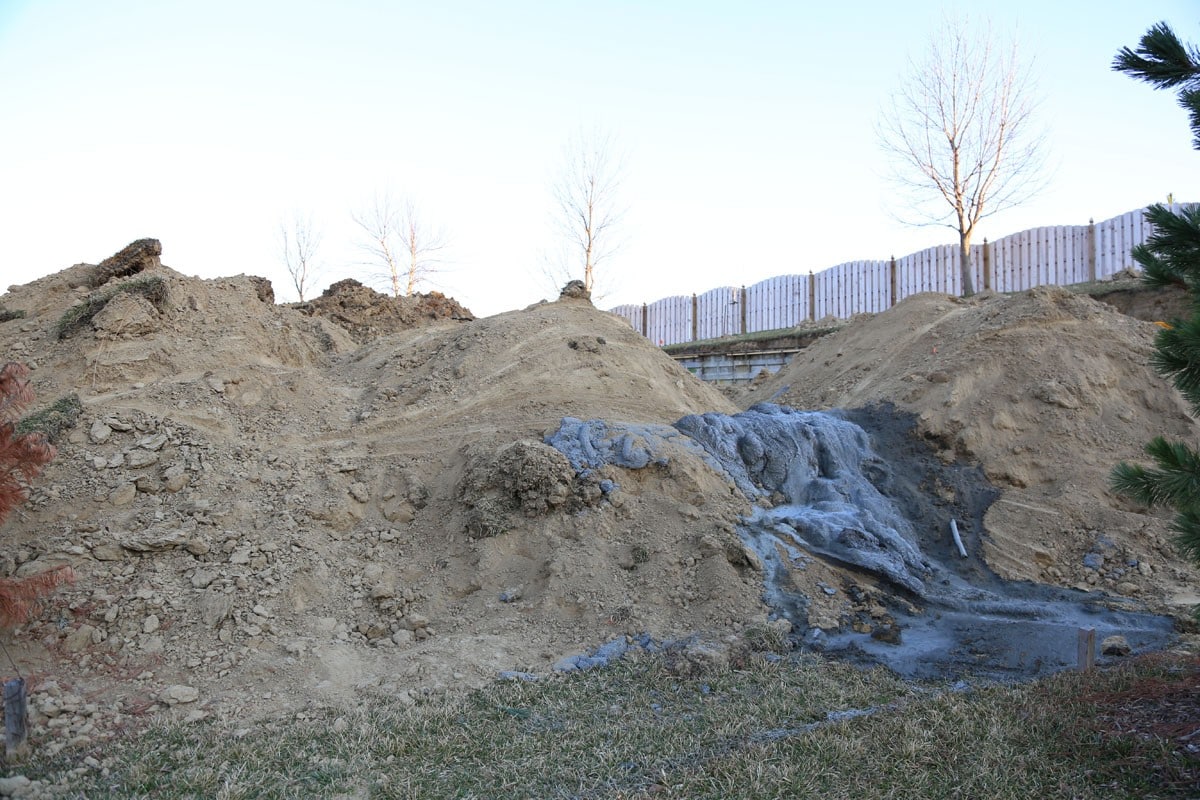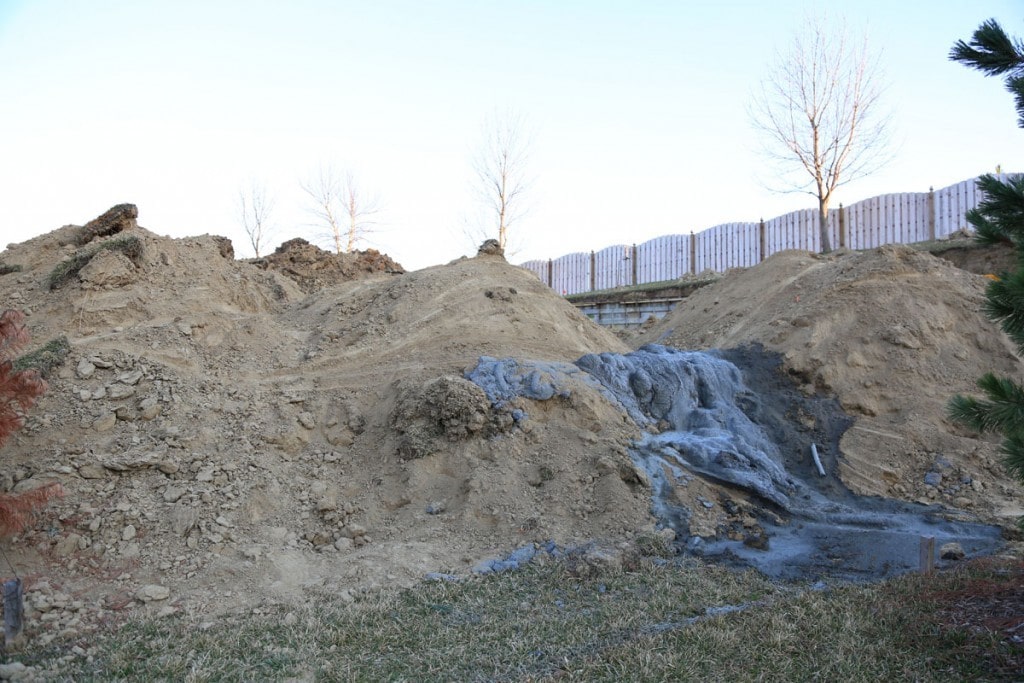 A few more random shots of the progress so far.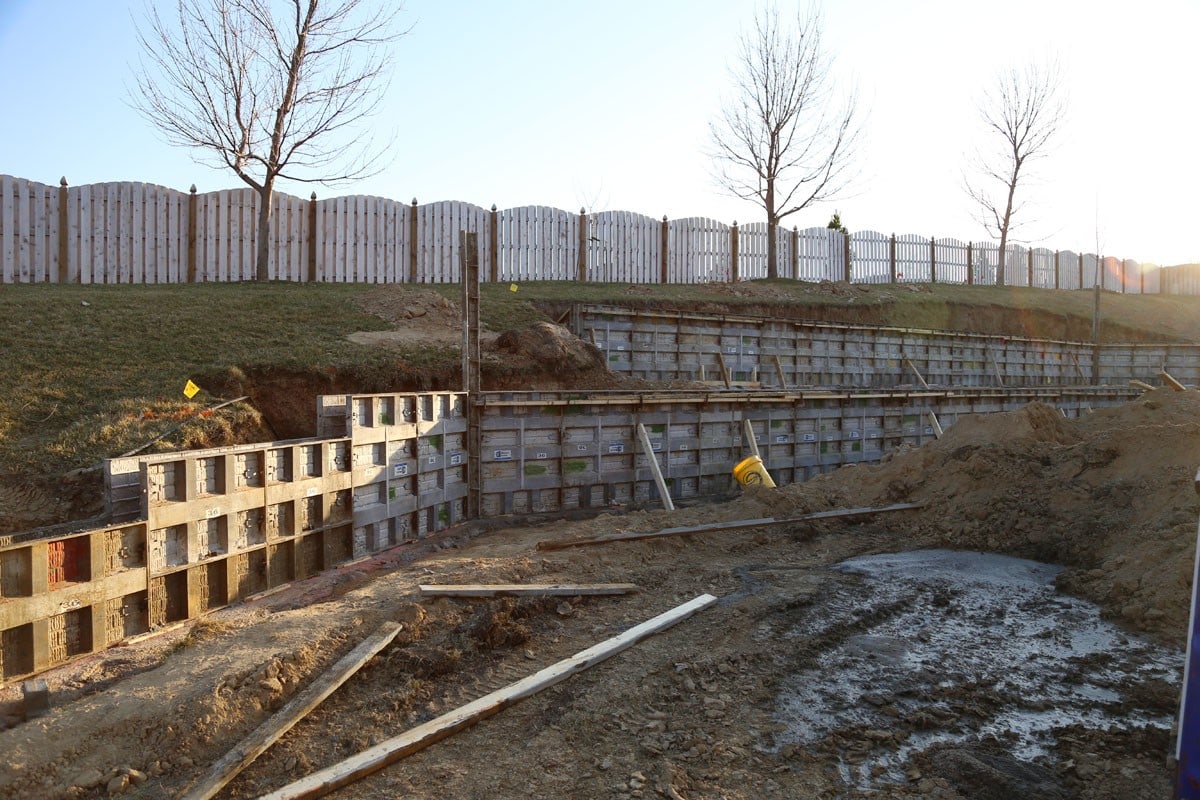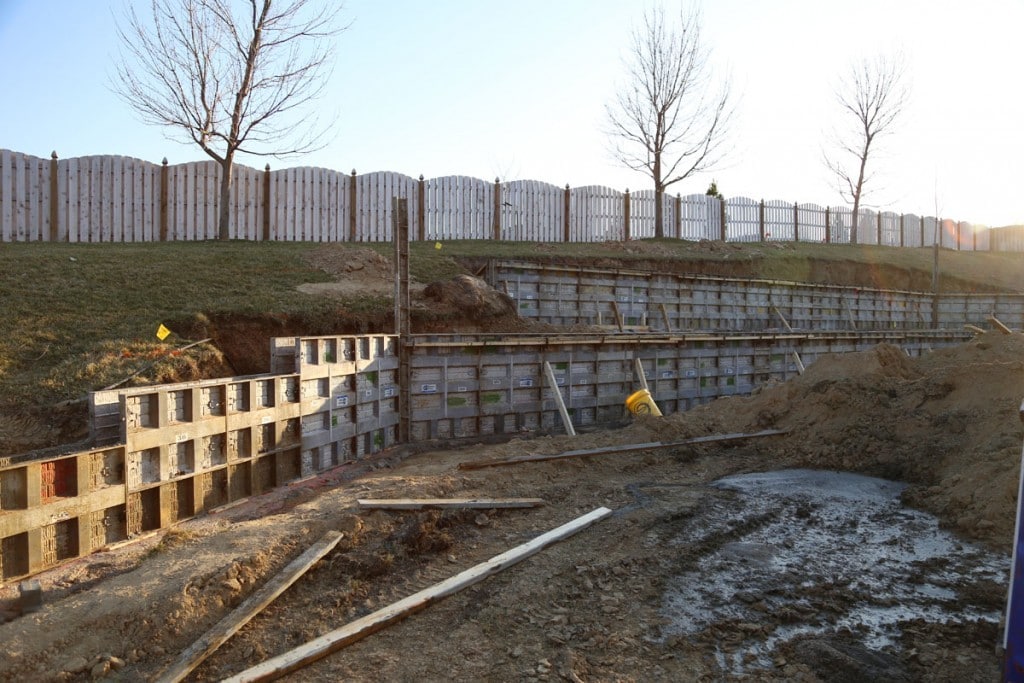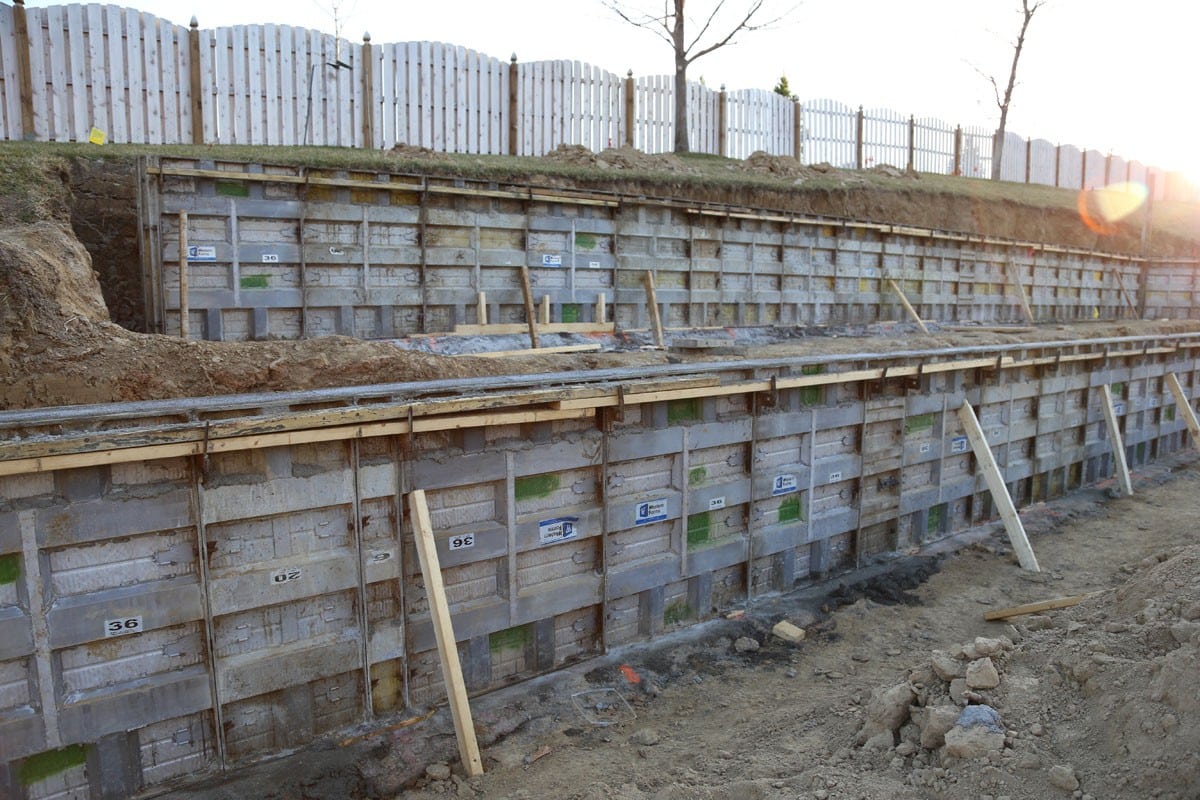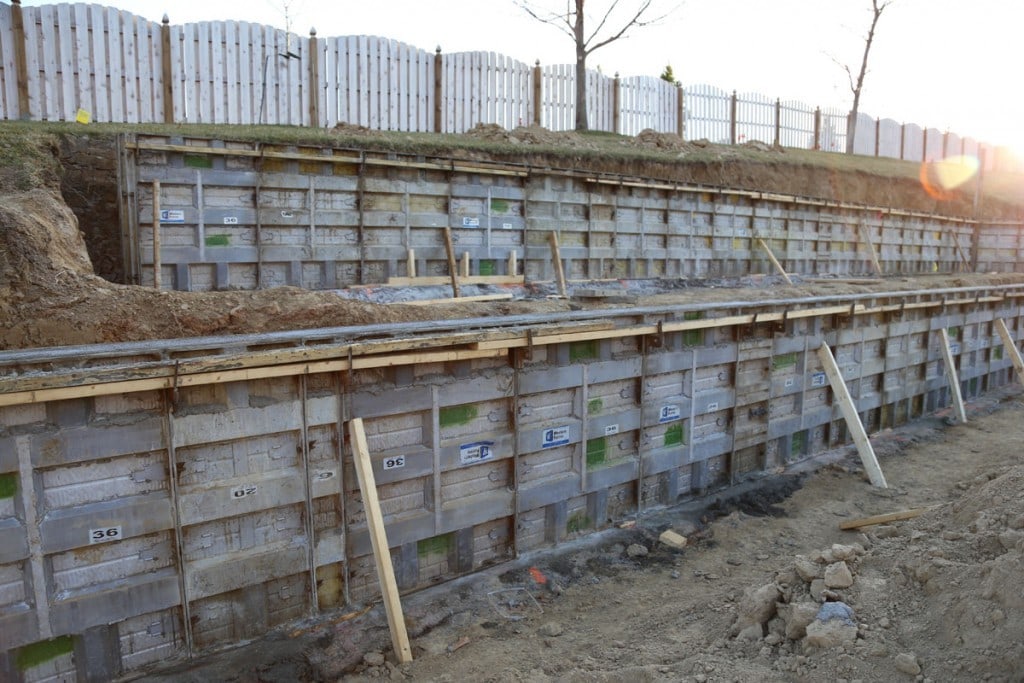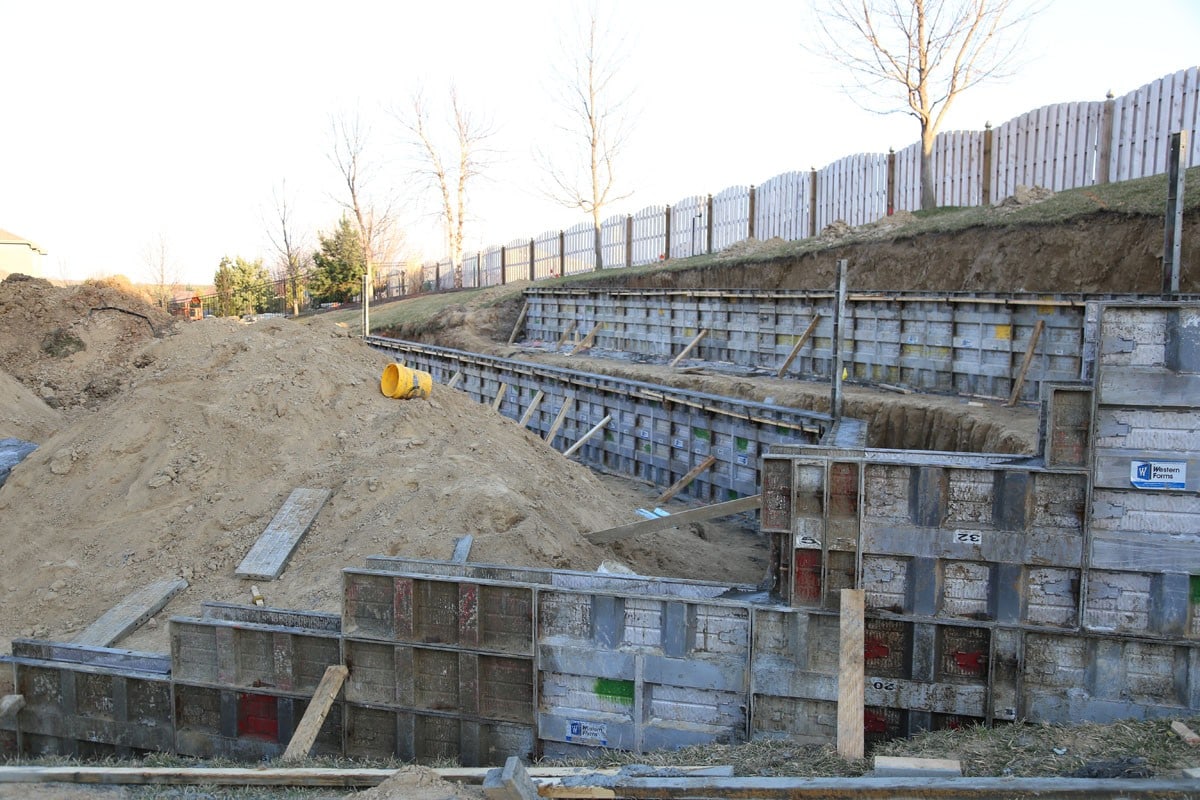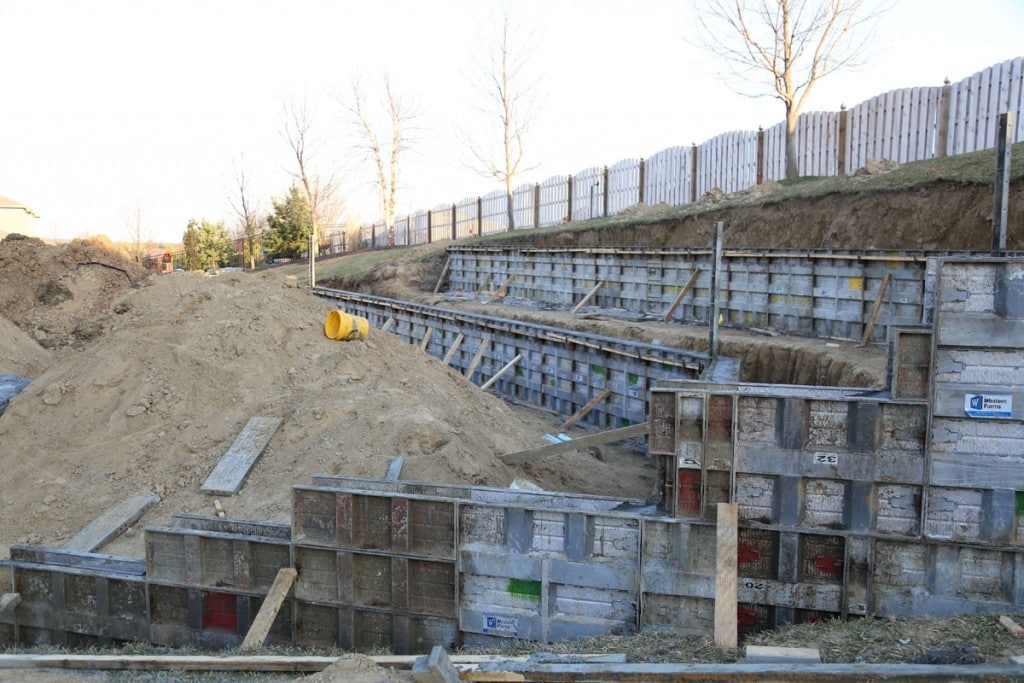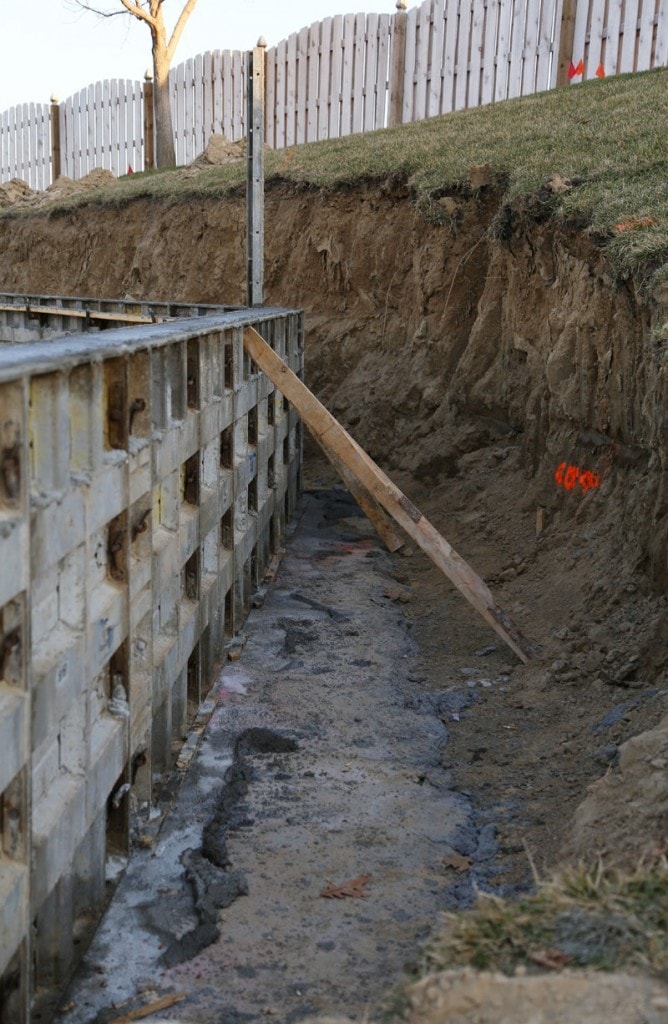 We're really happy with the progress so far! But I have a strong feeling that after next week, it's going to look even more amazing!
The plan is to still move forward will the pool excavation on Monday, weather permitting. We're meeting with our landscaper and pool guys tonight to talk through the plans even more and officially finalize most of our selections. Can you believe my husband hasn't ever even met the pool guy?! I can be pretty convincing. 🙂
Have a great weekend everyone! As a reminder, don't forget to enter the $1,000 Fab Shopping Spree giveaway – it ends next week!
If you would like to follow along on more of my home decor, DIY, lifestyle, travel and other posts, I'd love to have you follow me on any of the following:
Pinterest / Instagram / Facebook / Twitter / Bloglovin' / Google