Or so we believe – you may think differently once you read this post. We were literally going stir crazy – I hadn't left the house since Wednesday. Which in my mind sounds really nice but in reality makes you a bit loony. For considering myself a homebody, I never realized how much I need interaction with the outside world!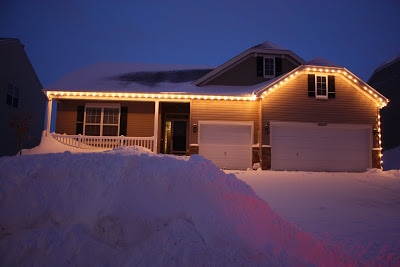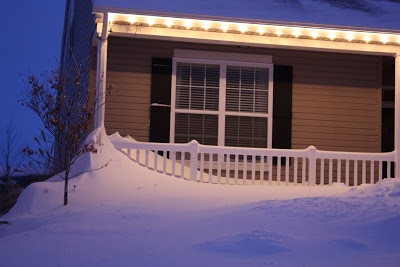 The snowplows finally made it through our neighborhood around 4:45 this afternoon, so the huband and I decided to proceed with our dinner plans – dinner at Firebirds – our favorite steak restaurant. Literally the best we have ever been to. And tonight it seemed extra good. Not sure if it was the fact that we have had the same food for four days straight or the fact that we have never had a bad meal there. We were celebrating our release from our home as well as the hubby's recent promotion at work – he is a total rockstar! Our waiter probably thought we were tourists based upon my excitement at being at the restaurant as well as the volume of photos I took. It was, after all, a monumental day!
BLT salad – the best. Tossed in ranch dressing (a la Robintino's in Bountiful but even better) with lettuce, tomatoes and tons of bacon. To die for and always served super cold.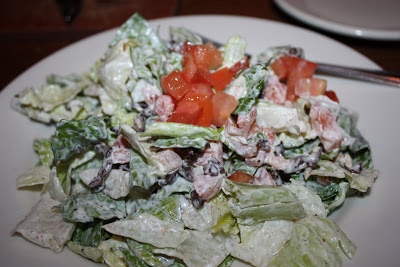 I always get the filet with the tequila lime shrimp. Everything there is cooked on their wood-burning stove and taste SO good. The shrimp are literally the most amazing things I think I have ever eaten. The huband had the usual prime rib. We also always share a side of port mushrooms – am I allowed to use the word amazing again because that seems to be the only adjective I can think of tonight. Plus, I don't even like baked potatoes but they roll theirs in sea salt – and you all know my thoughts on salt!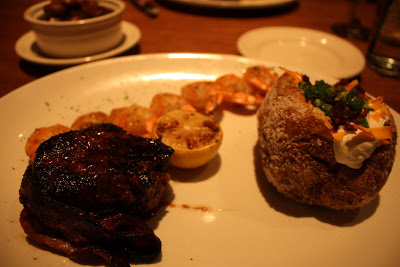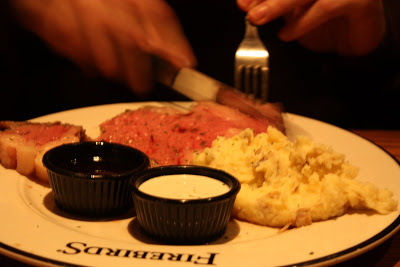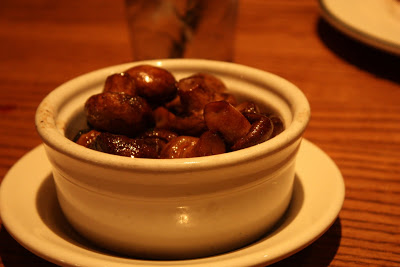 Afterwards we headed out to Target. Shopping there has never seemed so entertaining. Its amazing what being locked in your house for so long will do for you. We found these cute shirts in the dollar bins at Target (marked an additional 50% off so they seemed worth purchasing – at least to me). It is so hard to judge their size – I bought way too little for the kittens! The girls' says "Fabulous" with a cute little heart – we may have to break these out again for Valentine's Day. Hawkeye's is my favorite – even though it has a bow – it says "Bite Me" with a little gingerbread man. That is so him! We also bought them some new mice toys for payments for trying on the shirts.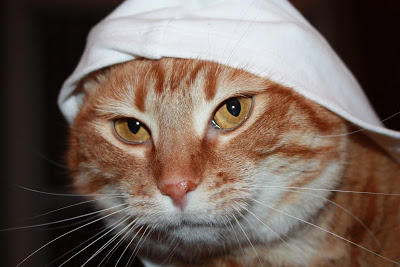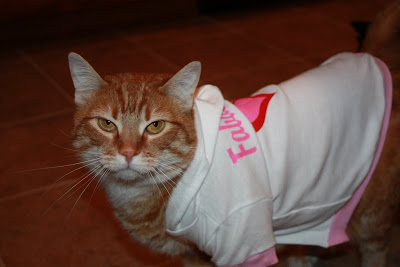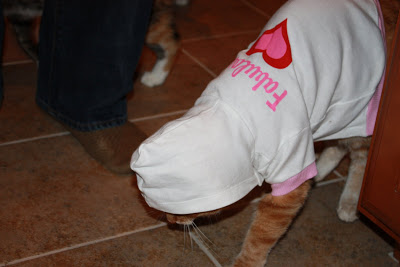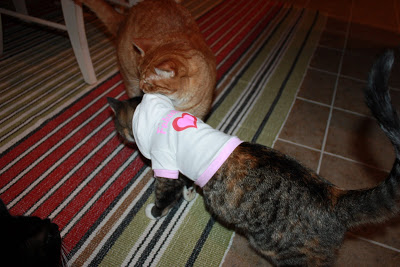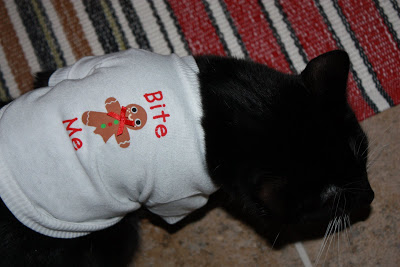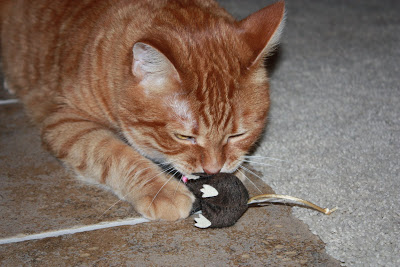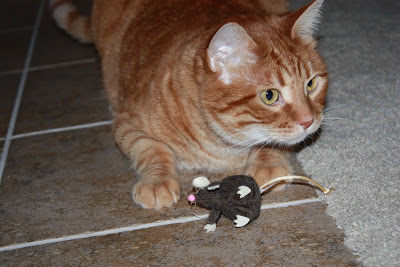 As crazy as we were at home, it is hard to believe we only have one more day of vacation left before we have to go back to work!