Here are my favorite kitchen counter accessories and also small appliances that make my life easier when cooking!
It's no secret that our coastal kitchen renovation is my favorite project and renovation to date! Now that summer is over, we're determined to get back to eating at home more frequently. With that, today I thought it would be fun to share our most-used and favorite kitchen accessories and small appliances!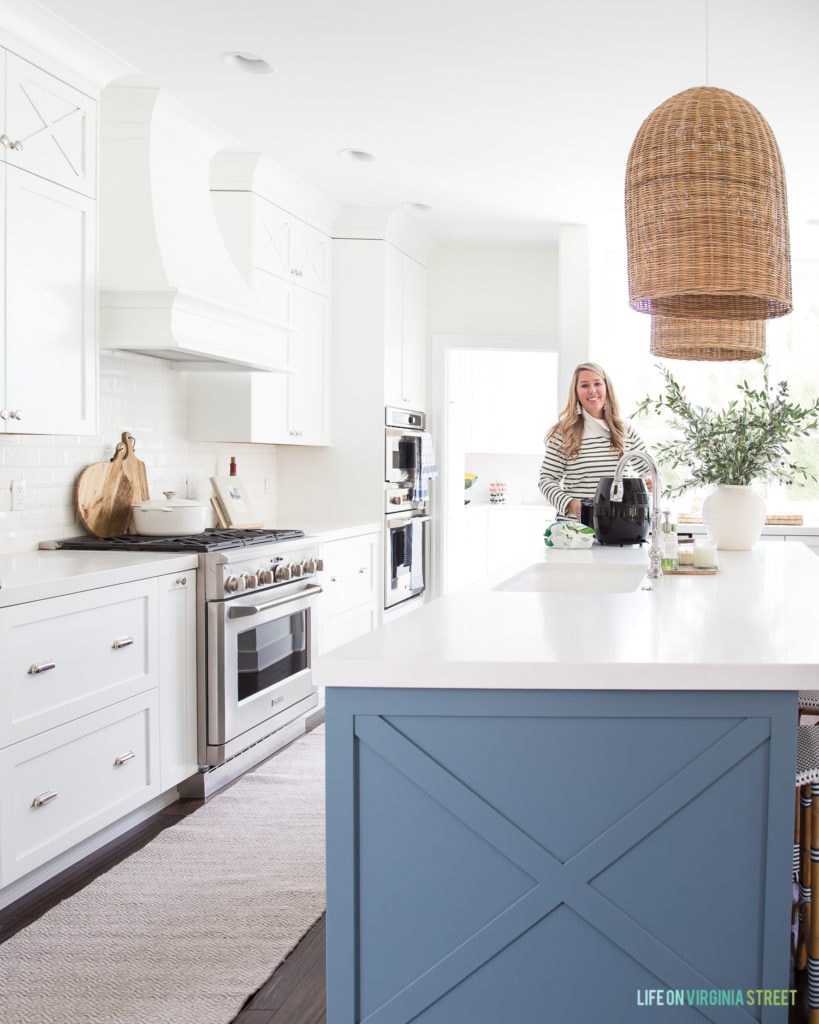 This post is sponsored by eBay and contains affiliate links. As always, all thoughts and opinions are my own. Click here to read my full disclosure policy.
Our Favorite Kitchen Accessories and Small Appliances
Over the past two years, our New Year's resolutions usually revolved around eating at home more frequently, and eating out a lot less. We were doing a pretty impressive job of it until our kitchen renovation. At that point, we fell back into the eating out trap, and are just starting to recover! But with our new kitchen and the arrival of fall, we're excited to get back to healthy eating and more meals cooked in our kitchen! Today I'm sharing our favorite kitchen accessories and small appliances:
Waffle Maker – Kurtis uses his waffle maker daily for breakfast each morning. This model is perfect for a single serving, but eBay is loaded with waffle makers of all shapes and sizes to suit your needs!
Magic Bullet – We have a Vitamix as well, but it seems like we always go back to our Magic Bullet for most jobs. Kurtis uses it multiple times a day to make his waffle batter, to mix shakes, and more. I use it to make salad dressings or to mix things that may also require a bit of blending. It's hard to believe, but I'm pretty sure this is an item we added to our wedding registry over 13 years ago, and it still works and we use it daily!
Nespresso Machine – I chatted about this briefly earlier this year, but after vacationing in a few hotels that had a Nespresso machine, we were hooked! We have the super basic version that only makes espresso, but now there are so many amazing options! The espresso is pretty legit for a pod machine and we use it when we want to treat ourselves with dessert and coffee. We're big fans of the pods that also create crema! So delicious!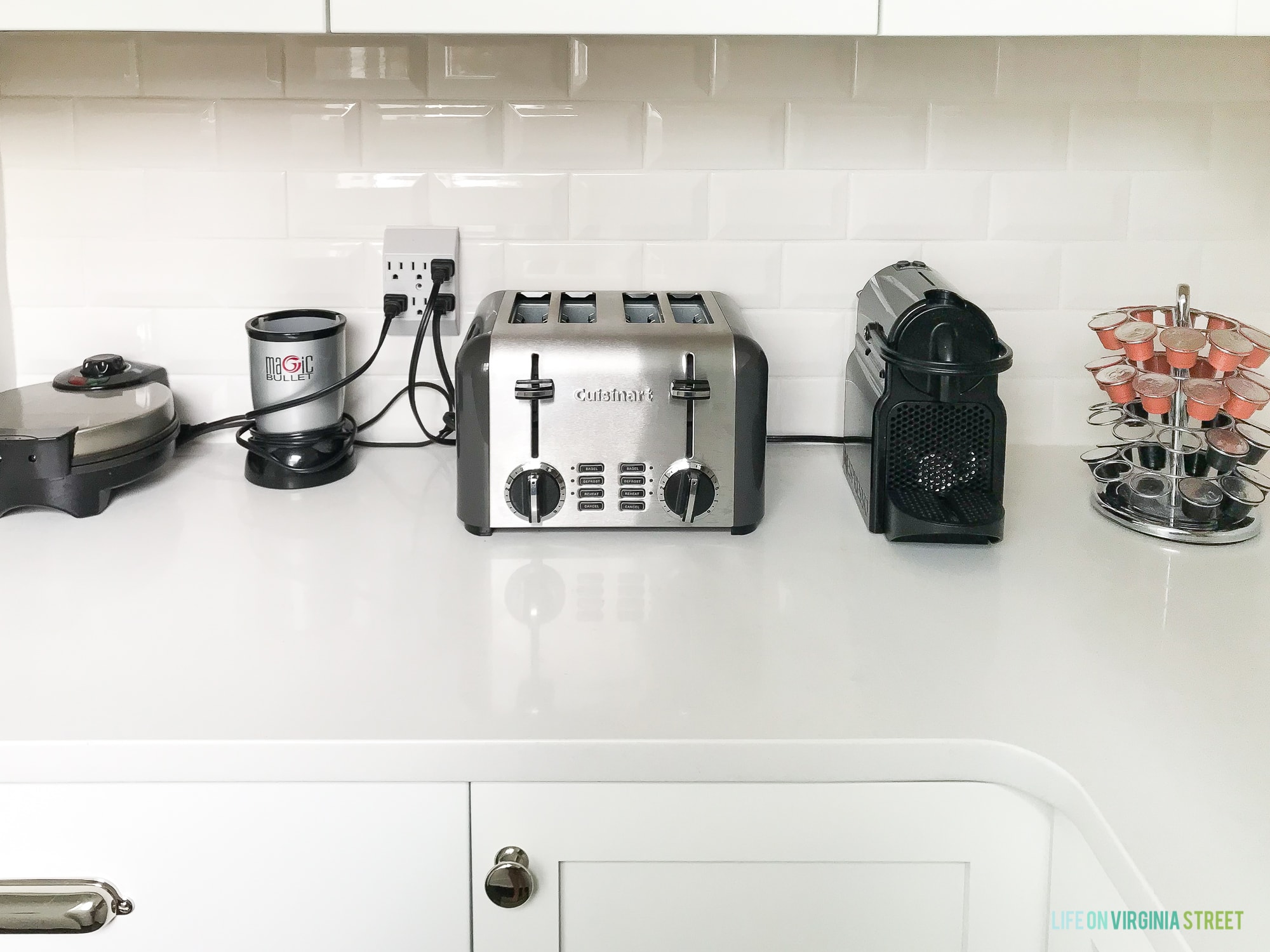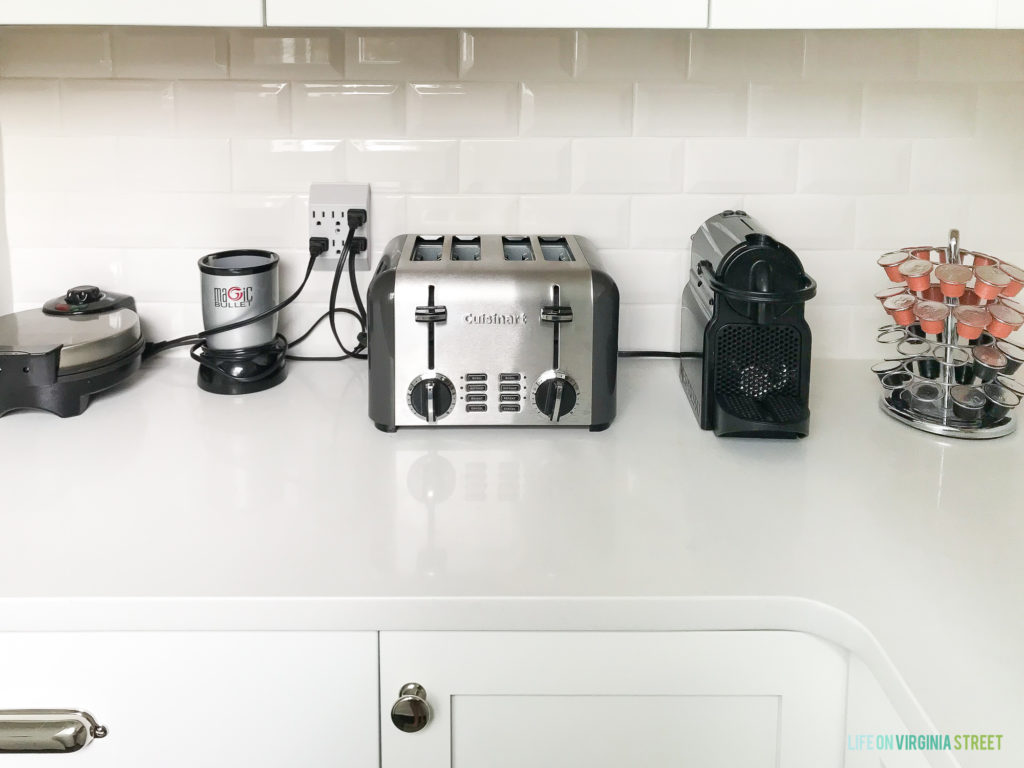 FrenchMay Air Fryer – Easily one of our favorite small appliances! We haven't broken it out much this summer because we try to limit cooking to the grill outside, but we brought it back out a few weeks ago. If you haven't tried the Green Giant Cauliflower Tots in an air fryer, you're missing out! We liked them in the oven (but never thought they were crispy enough), but we're obsessed with them in the air fryer! I have a whole post dedicated to air fryer recipes if you're needing more inspiration!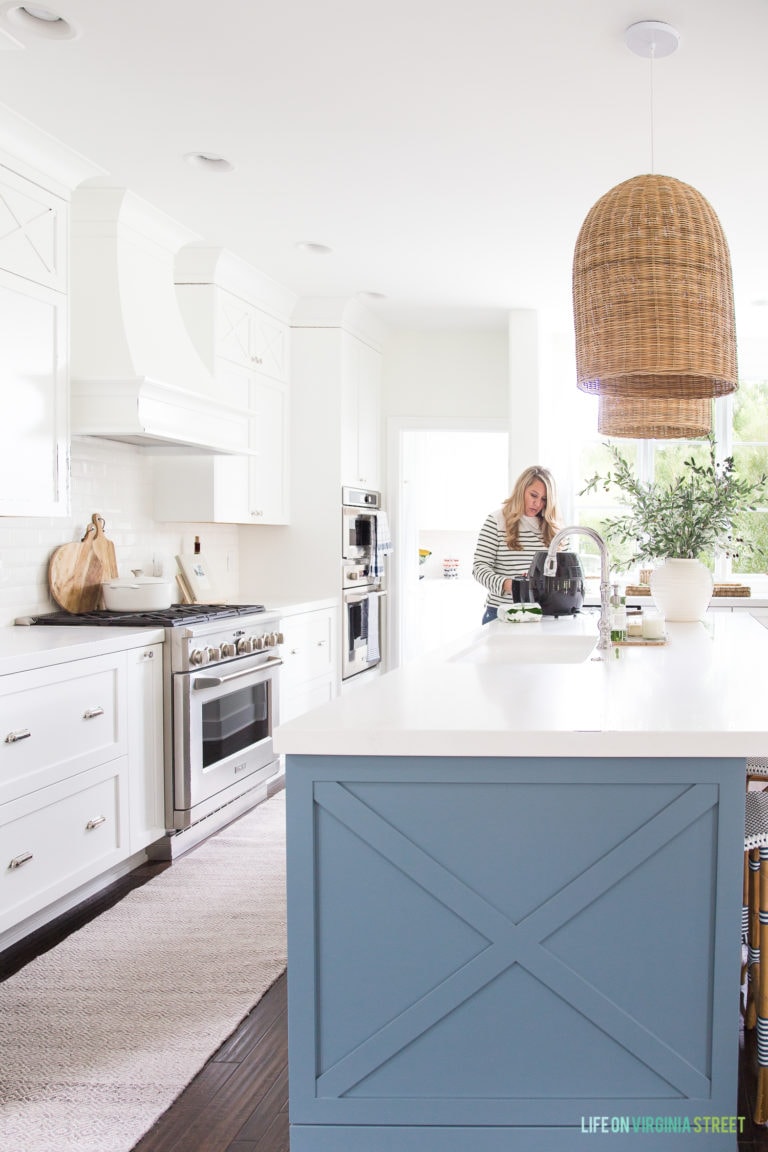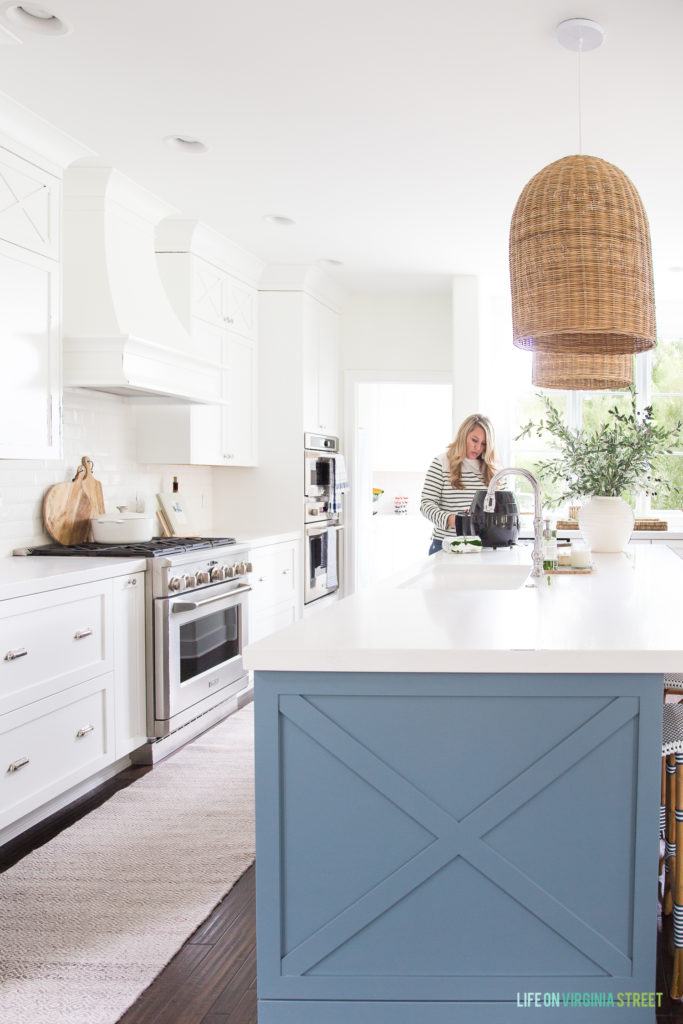 Le Creuset Dutch Oven – It's officially soup and chili season! Soup is easily my favorite "food group" and I even enjoy it in the hot summer months! After a lot of research and feedback from all of you, last year I invested in a Le Creuset Dutch Oven. I went with the 7 1/4 quart because I like to make big batches of soup so we have leftovers. I actually leave it out on our stove permanently because I also think it's beautiful to look at!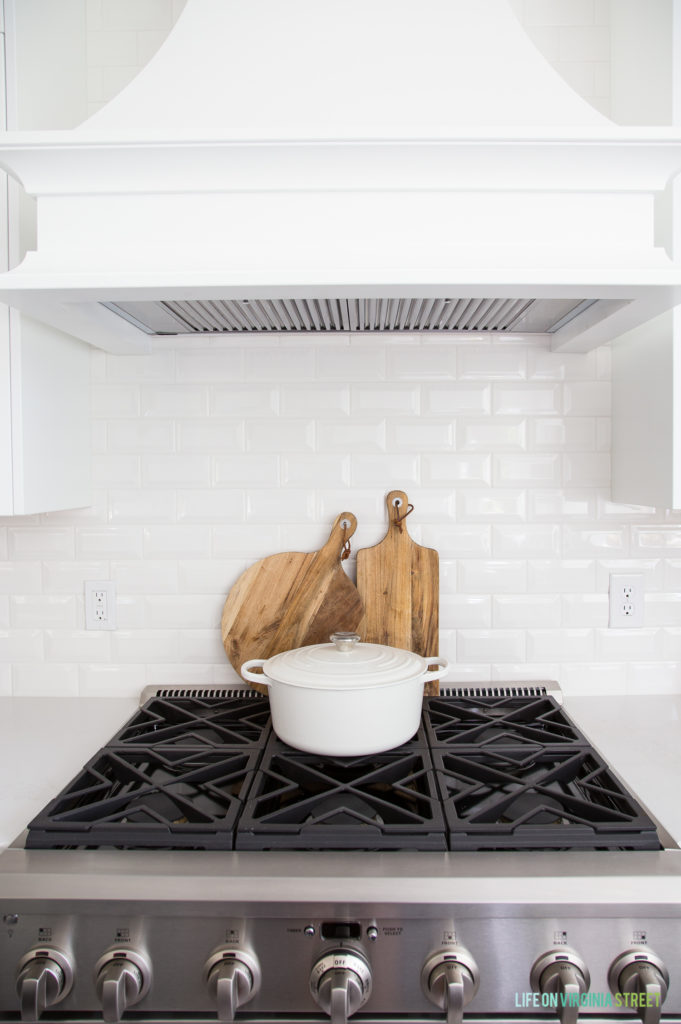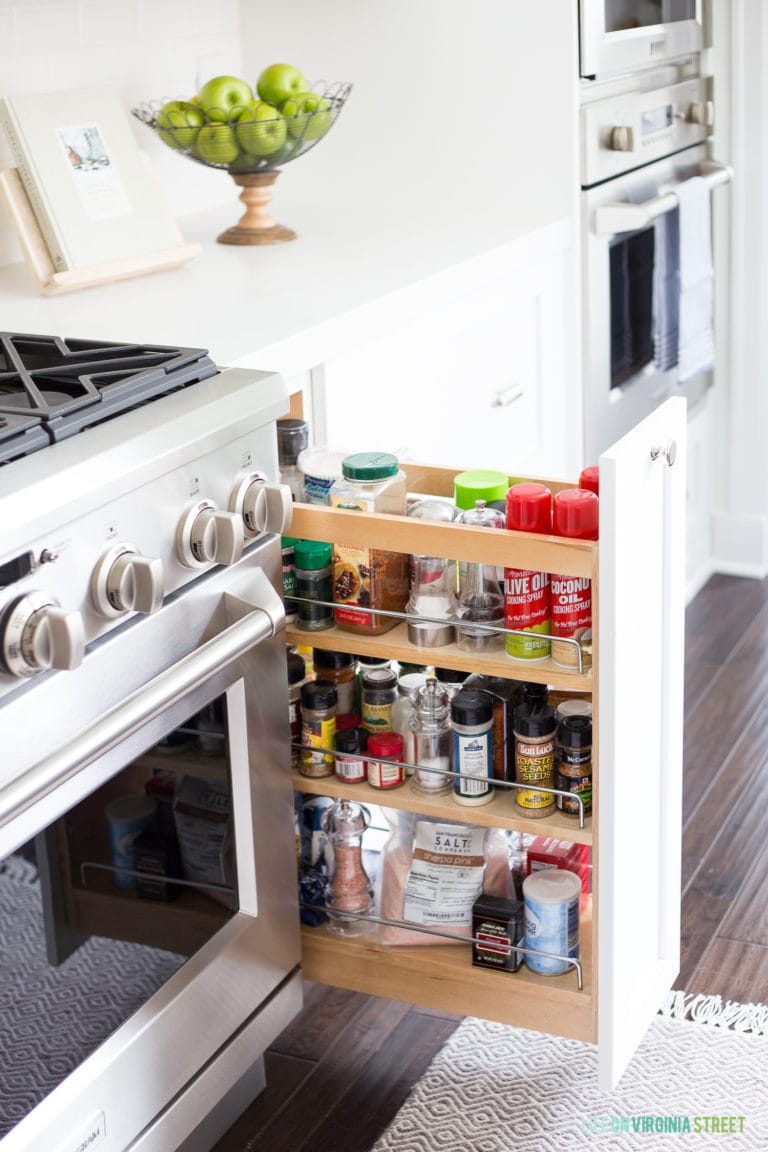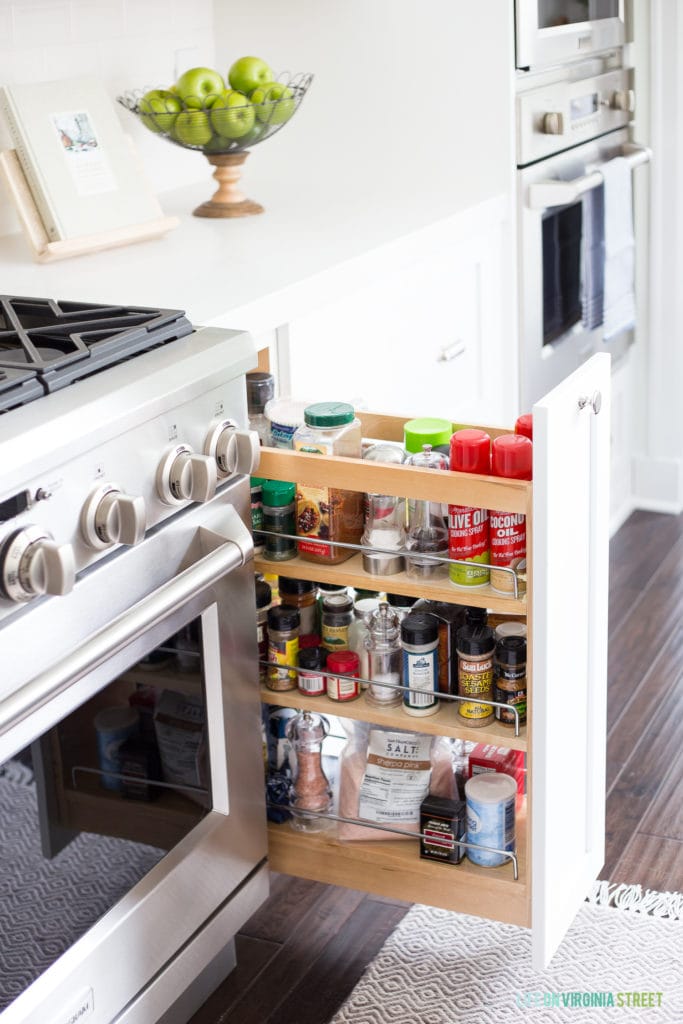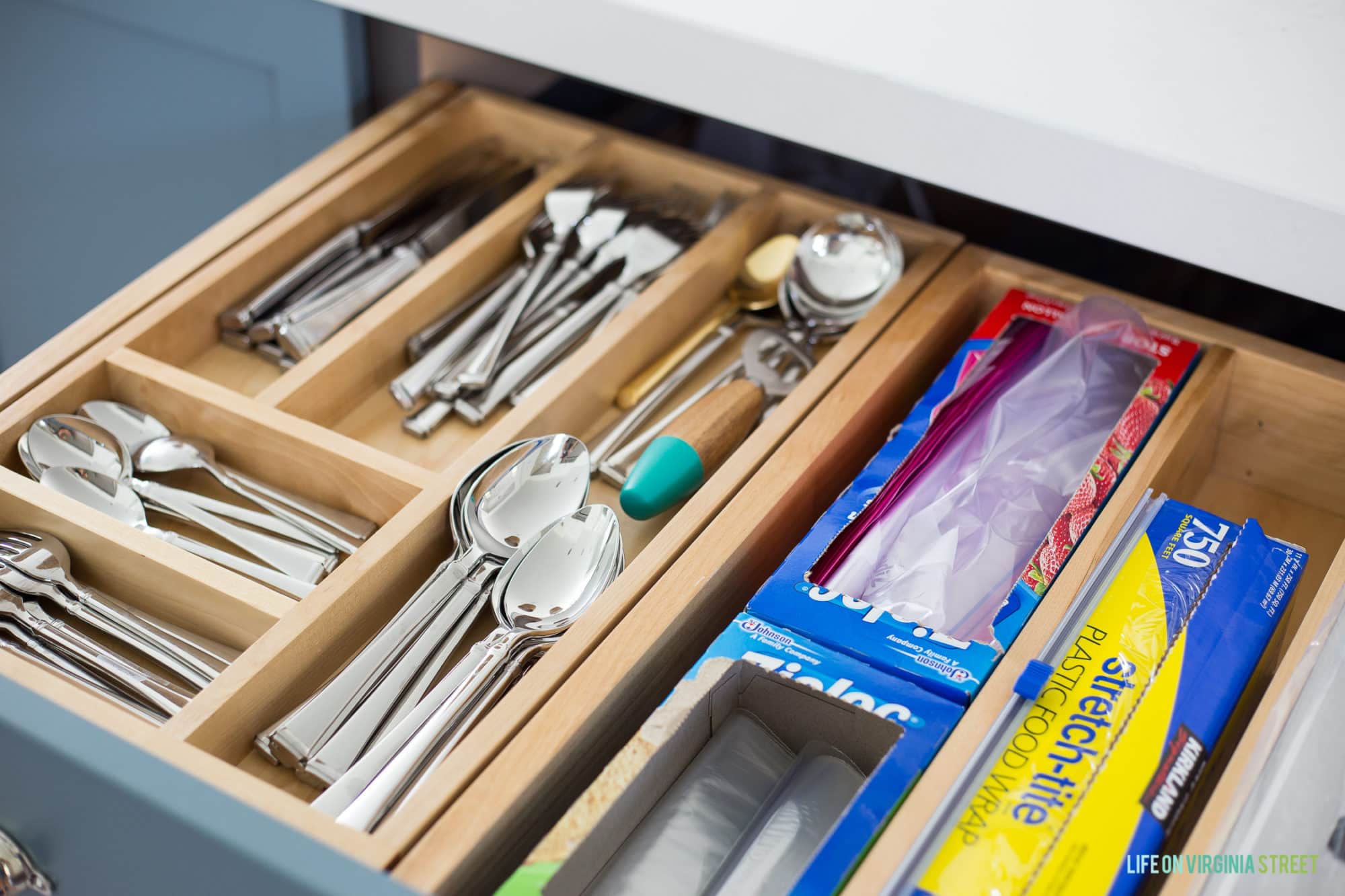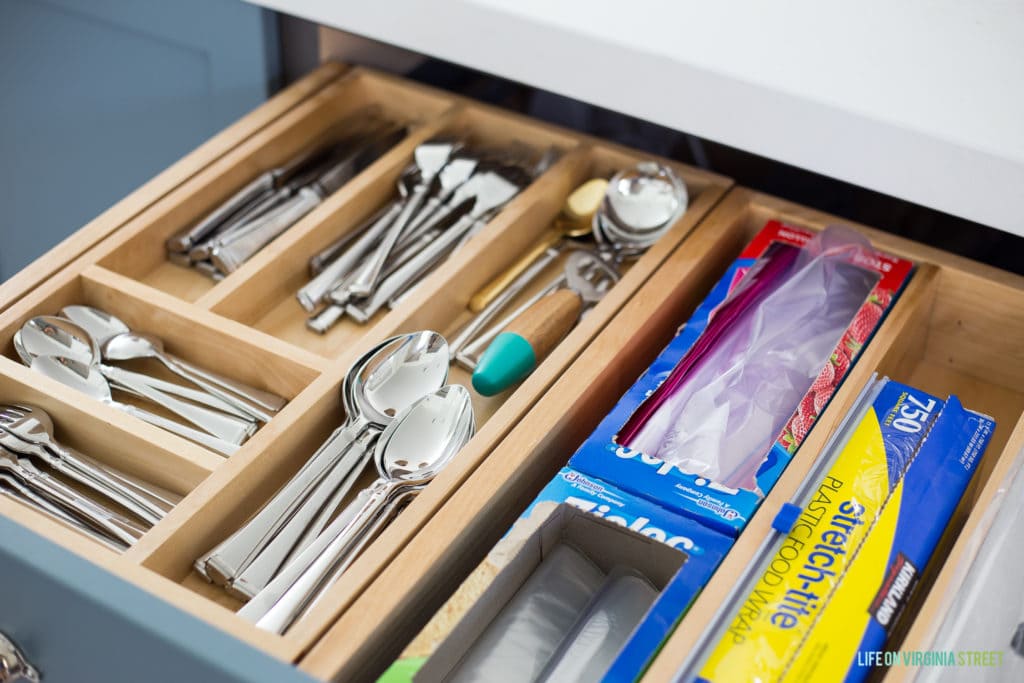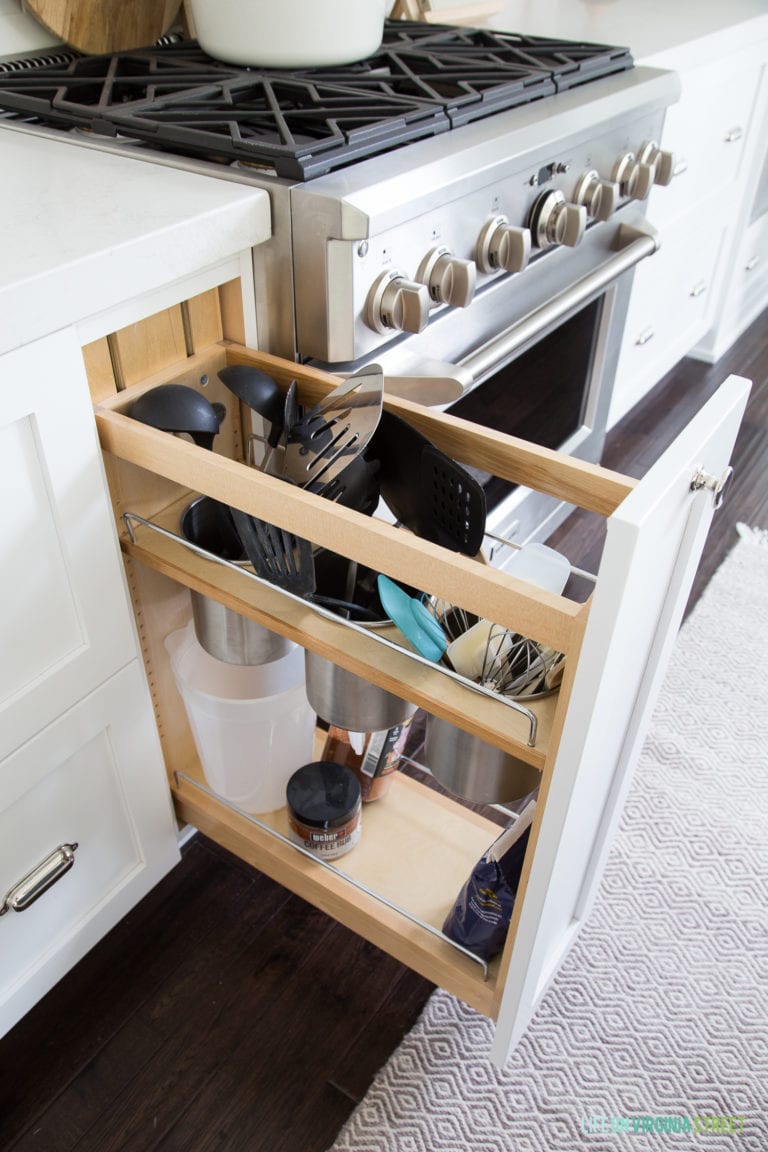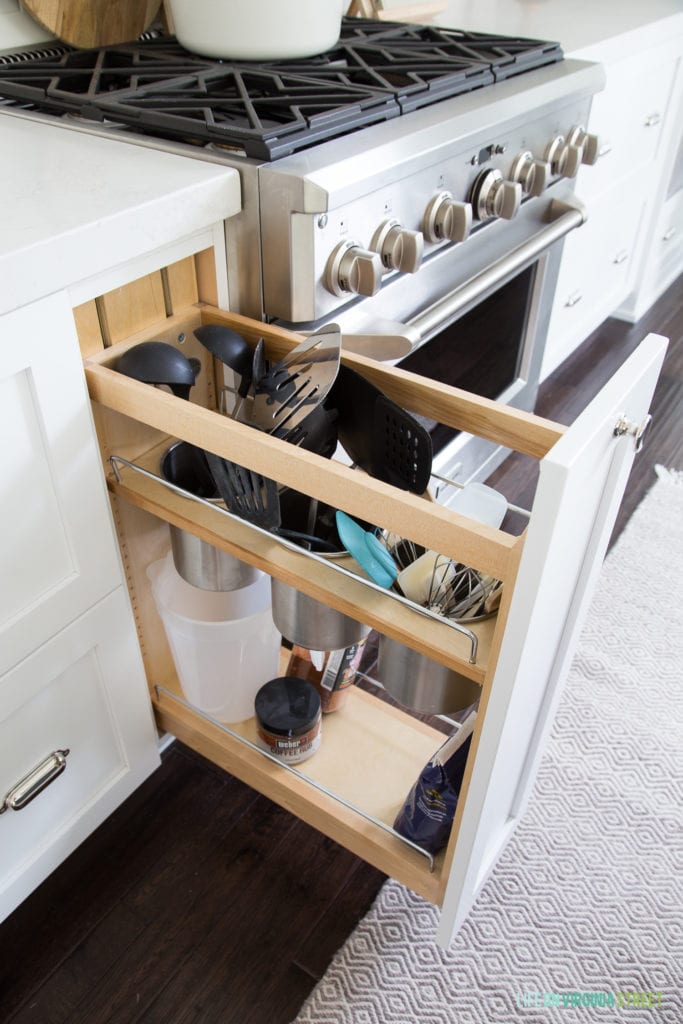 We also have an Instant Pot but it's one of those things that just hasn't clicked yet for us! I know people are obsessed with them (including my mom who makes tons of meals in hers). Hopefully you all can give me some tips on how to best take advantage of it!
How to Home Decor and Small Appliances for Less
You know I love scoring a good deal when I can and I'm not above a good look-for-less! You already know eBay is one of my favorite places to buy designer fabrics! But eBay is also such a great resource for kitchen accessories and small appliances at a discount! Did you know that 81% of all merchandise sold on eBay is new and available with the "Buy It Now" option – no auctions required! Additionally, 69% of items on eBay ship for free! Following are my favorite tips and tricks for scoring home essentials for less on eBay:
Regularly check the Home & Garden Deals page for all the best sales!
Have creativity in your search term words. I've found that some sellers may not use the same way to describe an item as you may! So for example, when I search for "basket pendant light" to find similar options to our island lights, I may not get as many results as if I search for "natural woven pendant light" or "modern coastal pendant lights". This Serena and Lily look-for-less light that is very similar to ours is listed as Modern Coastal Serena & Lily Woodlands Style Chandelier Pendant Light Fixture, so searching by your design style helps as well! Get creative with your search terms! Following are a few other beautiful options I found that are very similar to our pendant lights at a much lower price:

If you're looking for a specific kitchen appliance, it can be helpful to include the model number so you're not overwhelmed by the choices!
You can actually follow your search words or certain items! This way, if new items appear, you'll be notified!
Do your research to ensure a smoother transaction. I'm very particular about the sellers I'll buy from on eBay. I read through reviews, check their rating, see what other items they're currently selling, etc. before making a purchase. This will help ensure that the item you buy arrives as you expected it to!
If you're looking for something specific and want to make an immediate purchase, following are even more tips to help you find exactly what you're looking for! Did you know you can adjust the filters on the search bar at the top left-hand side of the page and adjust according to your needs? Filters include:
Condition – Set to "New"
Buying Format – Set to "Buy it Now"
Guaranteed Delivery – Adjust to fit your timeframe
This will narrow down your search to new items that are immediately ready to buy – no auctions required!
I hope you found all of these tips helpful! Are there any other kitchen accessories and small appliances you can't live without? I'd love to hear!
If you would like to follow along on more of my home decor, DIY, lifestyle, travel and other posts, I'd love to have you follow me on any of the following:
Pinterest / Instagram / Facebook / Twitter / Google+
disclosure: some affiliate links used