I wanted to share our new office updates including our new home office desks from World Market!
This post is in partnership with World Market and contains affiliate links. As always, all opinions are my own.
I made some really great progress in our renovated office over the weekend, and I thought I would share the fresh updates with you today.
If you've missed my prior office updates, be sure to check out my initial office changes (which includes 'before' photos), my office design board, as well as my office chair round-up. I know most of you loved the original space, but function had to win out this time around, and we needed to make the room a joint his/hers office. This required adding a second office desk area to the space.
If you recall, here's how the room looked right before we moved in.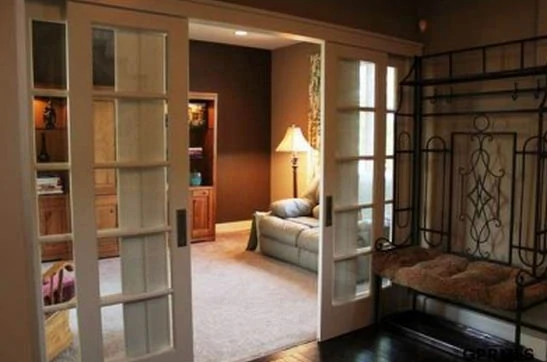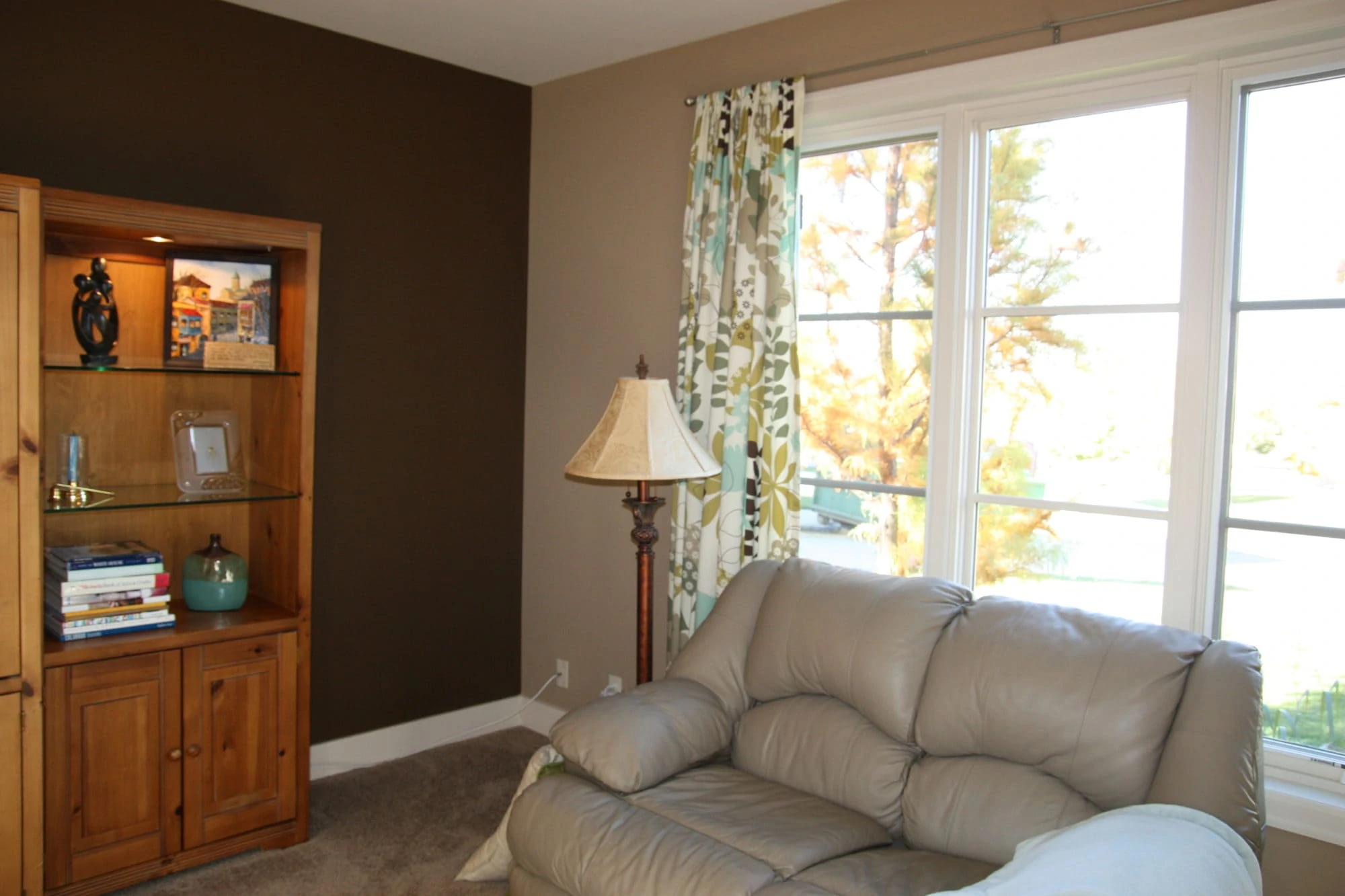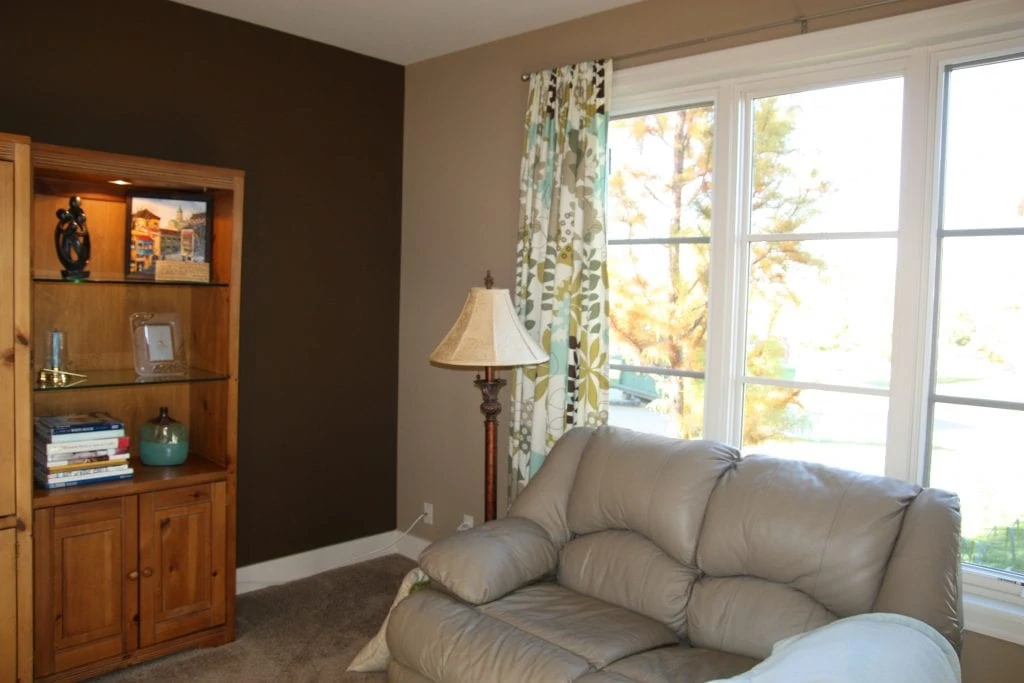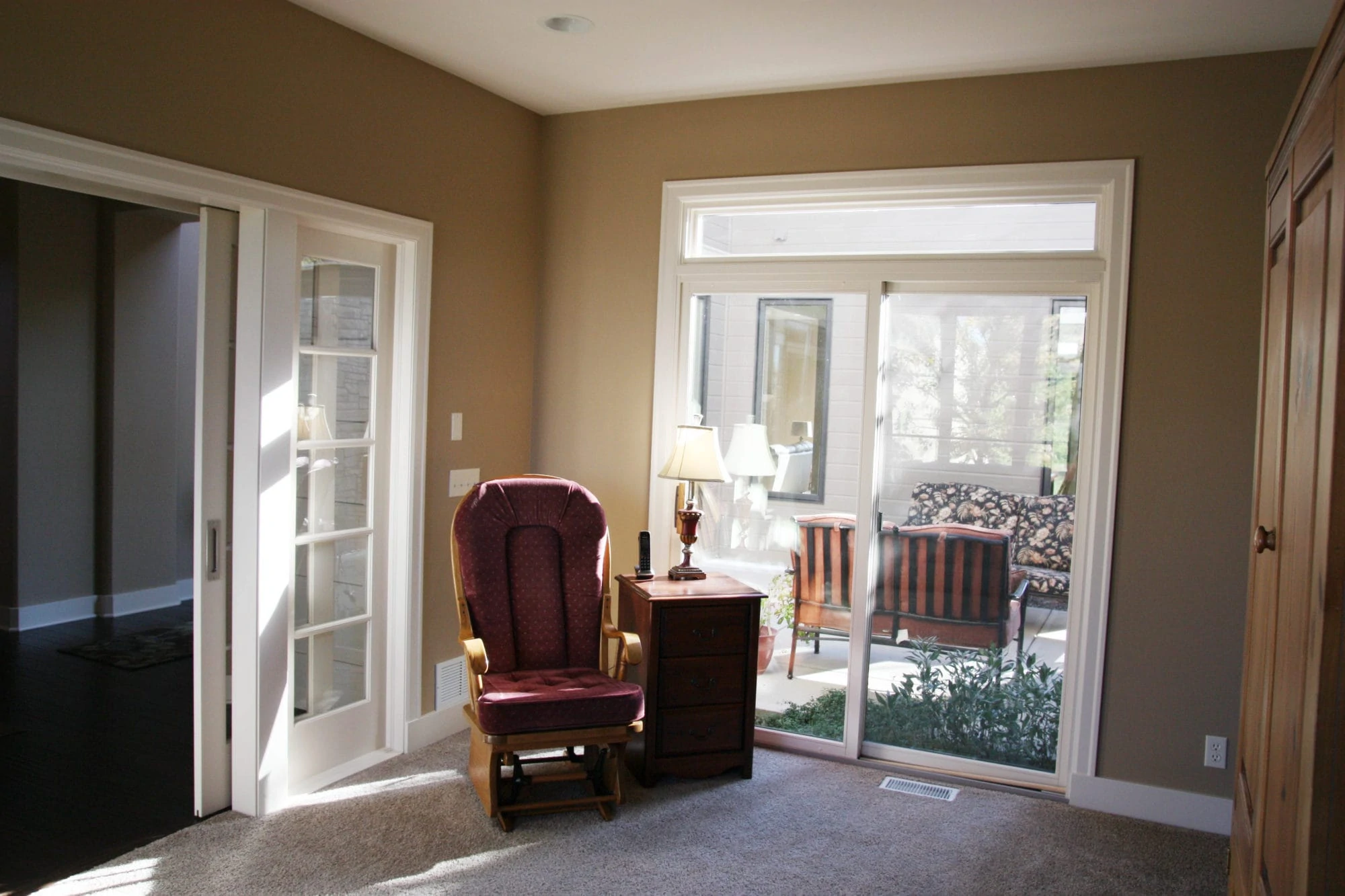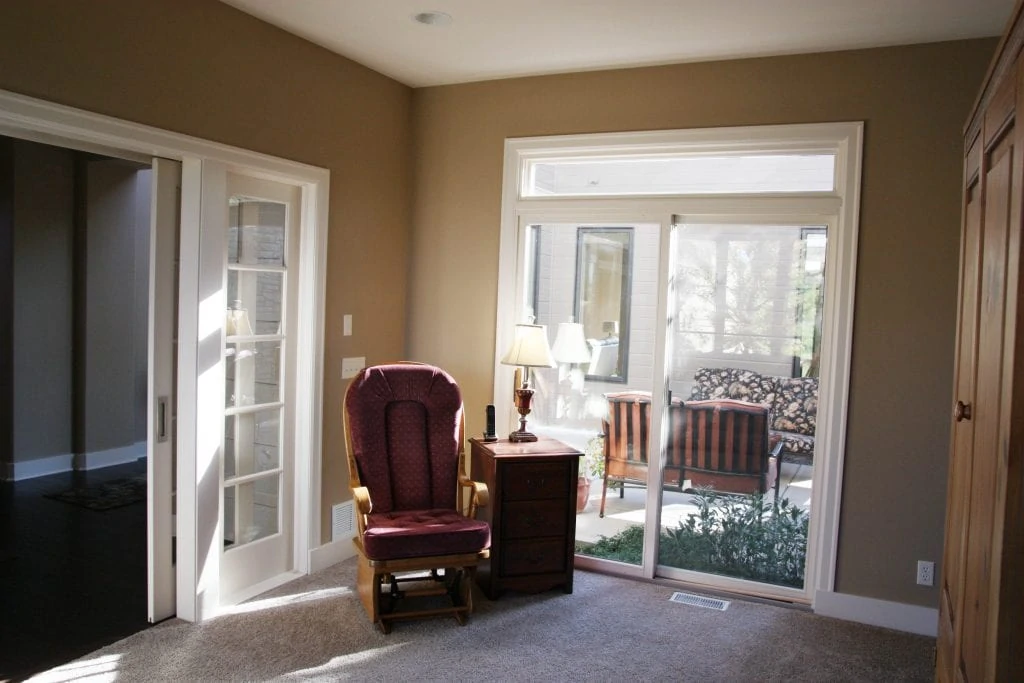 And now, here's how the office currently looks. We're using our existing elegant linen chairs temporarily behind the desks until we find something else.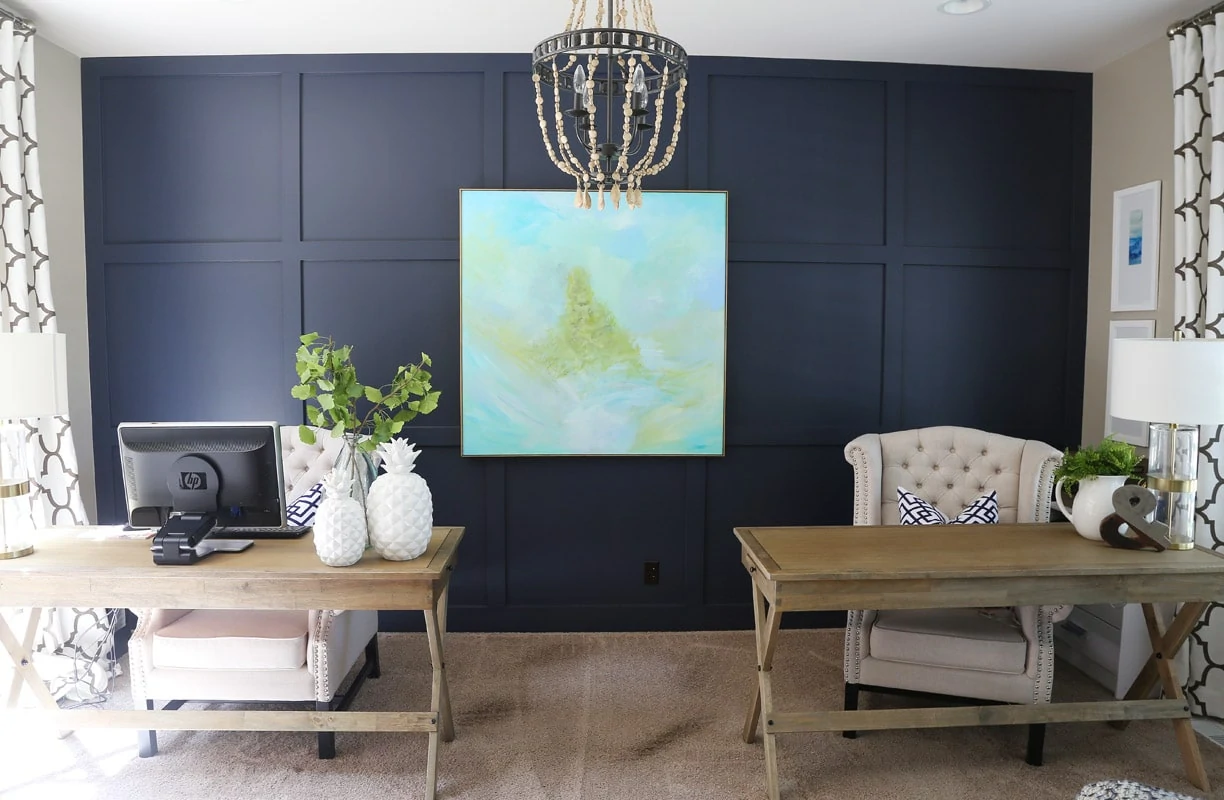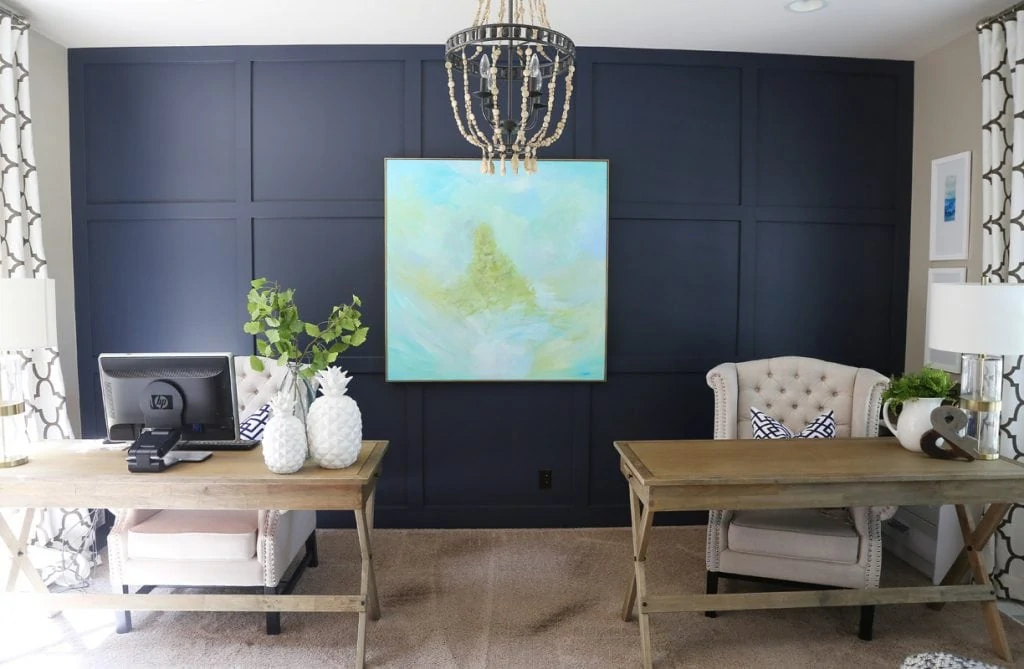 I sold my old desk yesterday on a local Facebook page! Which means I was also scrambling to clean out all of the crap I was storing in it. More desk, more problems. For reals. The photos below only show about a fourth of the items I took out of my old desk.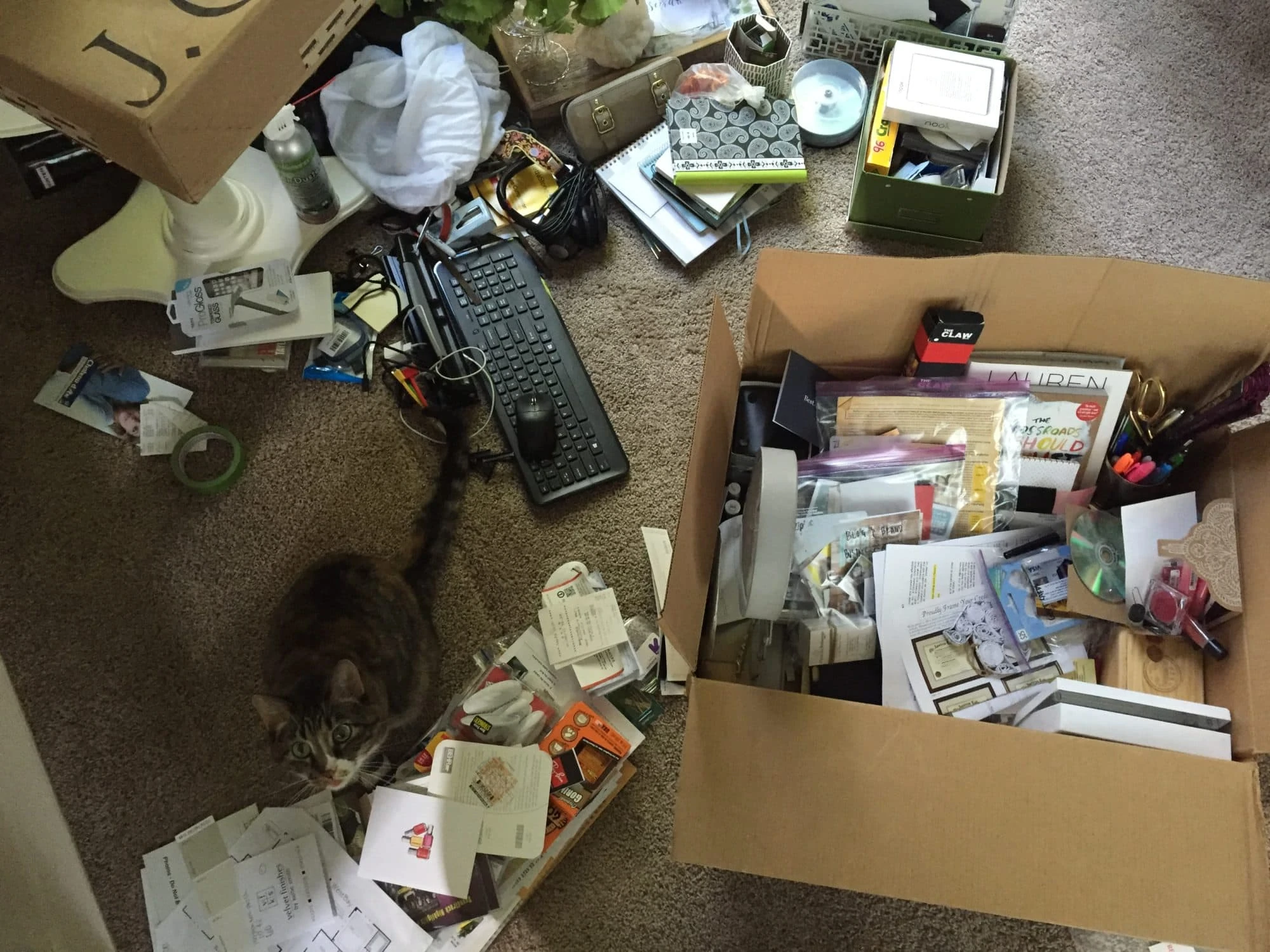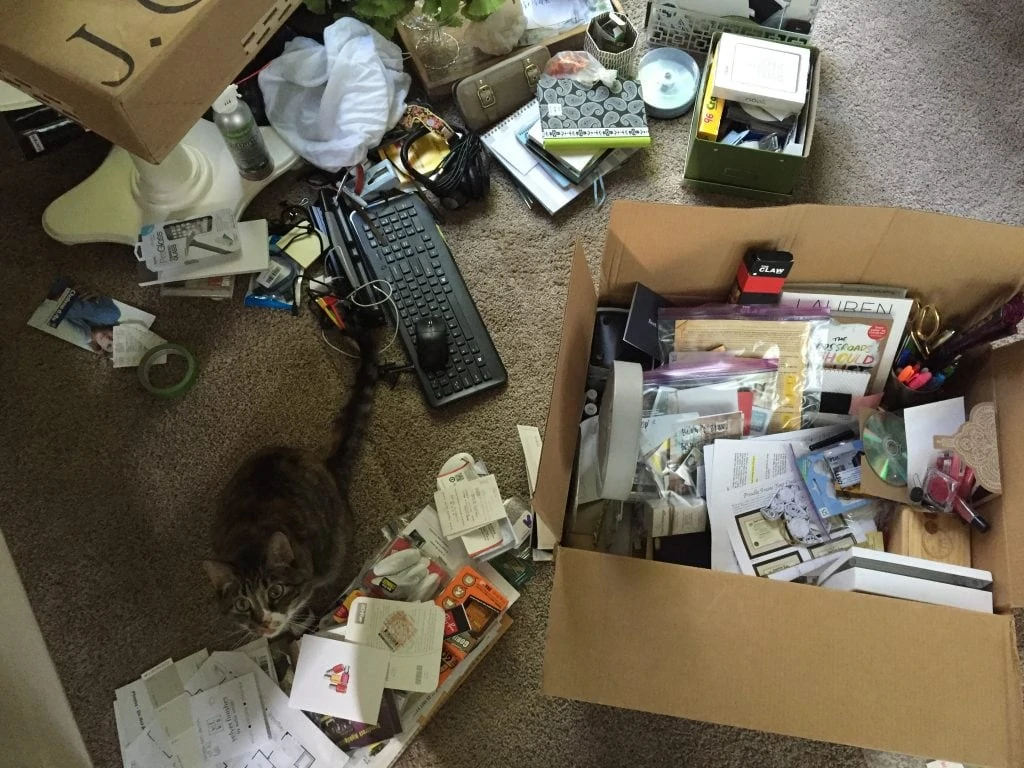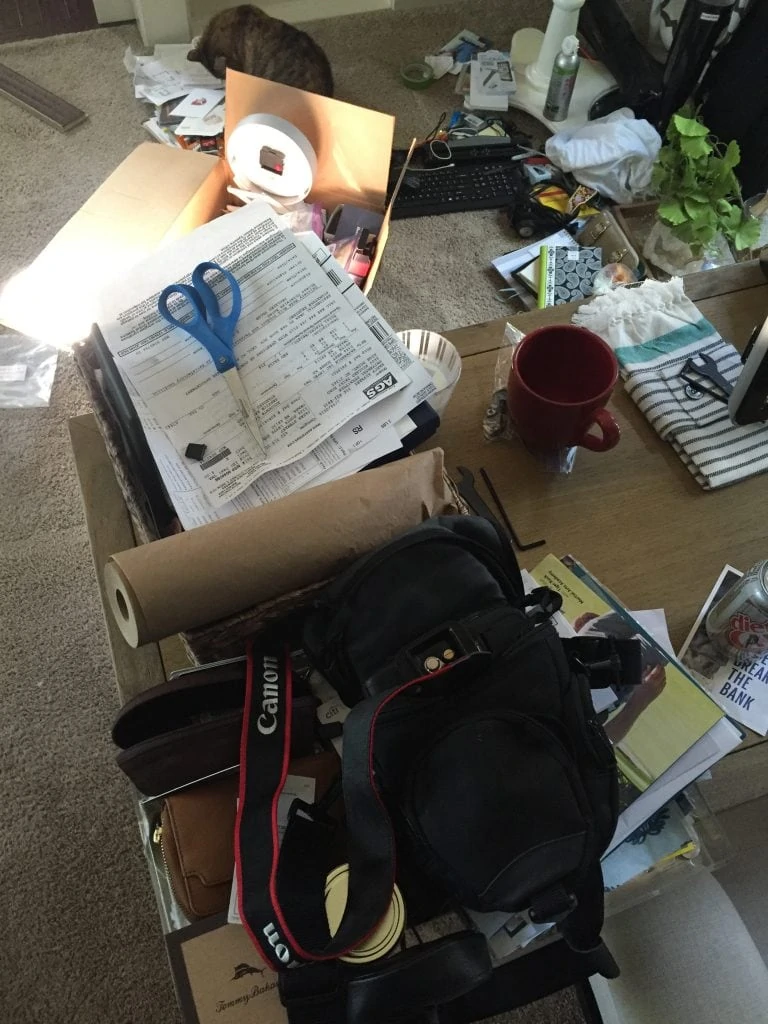 But, once it sold, I was quick to finish assembling the new ones and get the space styled up pretty. I also had to paint the remaining grids on the wall with the new bold Benjamin Moore Hale Navy paint. I was ready to move on with the new office design plans!
About our new desks. I fell in love with these wood campaign desks the second I saw them. Not only are they stylish and look like a much more expensive alternative, but the size is perfect for what we needed.  The x-legs made it a done deal! They are intentionally smaller and won't let me hoard nearly as much stuff. There is one drawer on each of them for smaller, essential office items. Each end also has a pull-out ledge to extend the length or use for other side projects. I was also contemplating some of these mix and match desks, but ultimately, the rustic solid wood won out.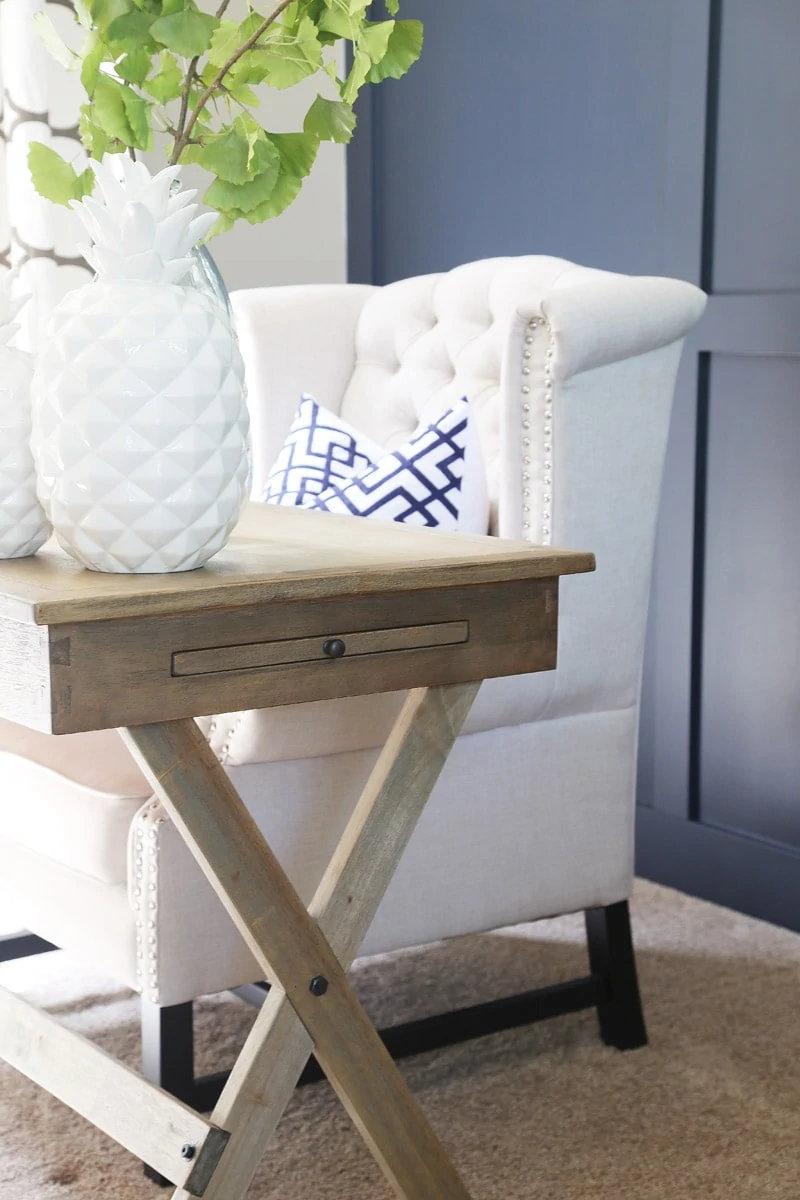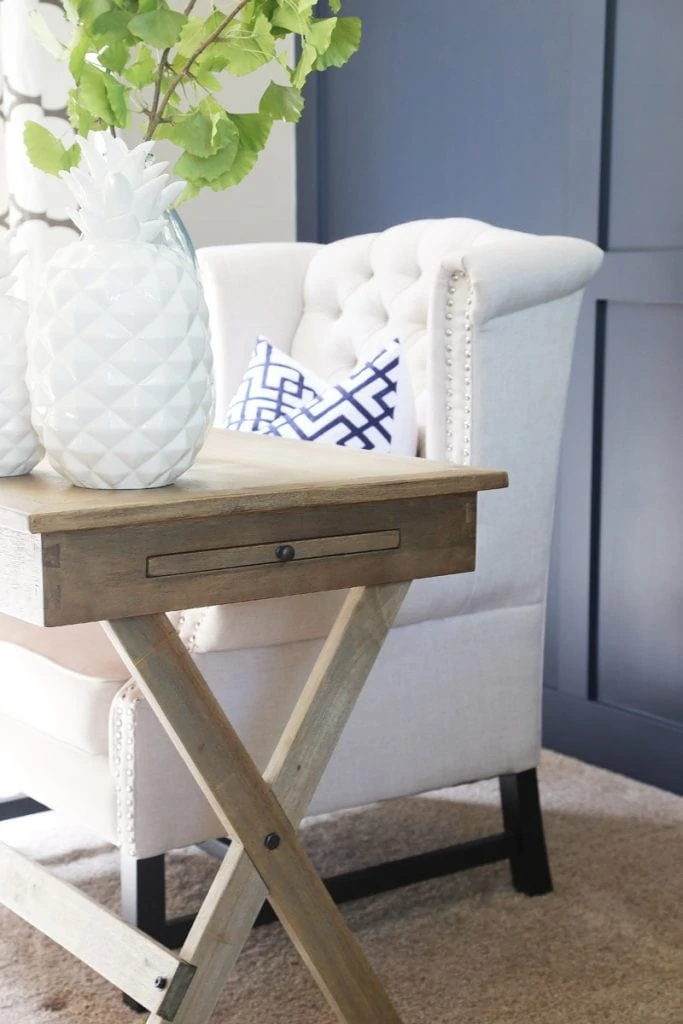 Kurtis will not drop the whole 'I refuse to use a chair unless it has arms' argument, so I'm back to the drawing board. Many of the stylish desk chairs I posted last week didn't have arms, and after he saw them, he vetoed all but one of them (the $400+ one). I brought our neutral dining room chairs in to see if they were the right height, and they seemed perfect! But, our linen chairs that were already in the room (as a seating area) looked better for photos 😉 Funny enough, I measured my prior soft blue linen chair, these off-white linen chairs, and our dining chairs and the seats are all the same height. So bottomline, I think it's more about the squish factor and how high they sit actually vs. how high they measure. I'm hoping to find a good office chair option shortly.
On Kurtis' side of the room, I've tried to keep things a little more masculine. Since he'll only be using the space occasionally when he works from home, we decided we'd also make his side the shredding/mail/printing station. When he does work from home, he'll bring his laptop in and work from the open space. He tends to like things a bit more industrial, so I added this concrete and wood ampersand, and picked a paper tray with a bit more of an industrial vibe. The tray is perfect for storing extra printer paper and housing the mail until I get a chance to sort/shred it.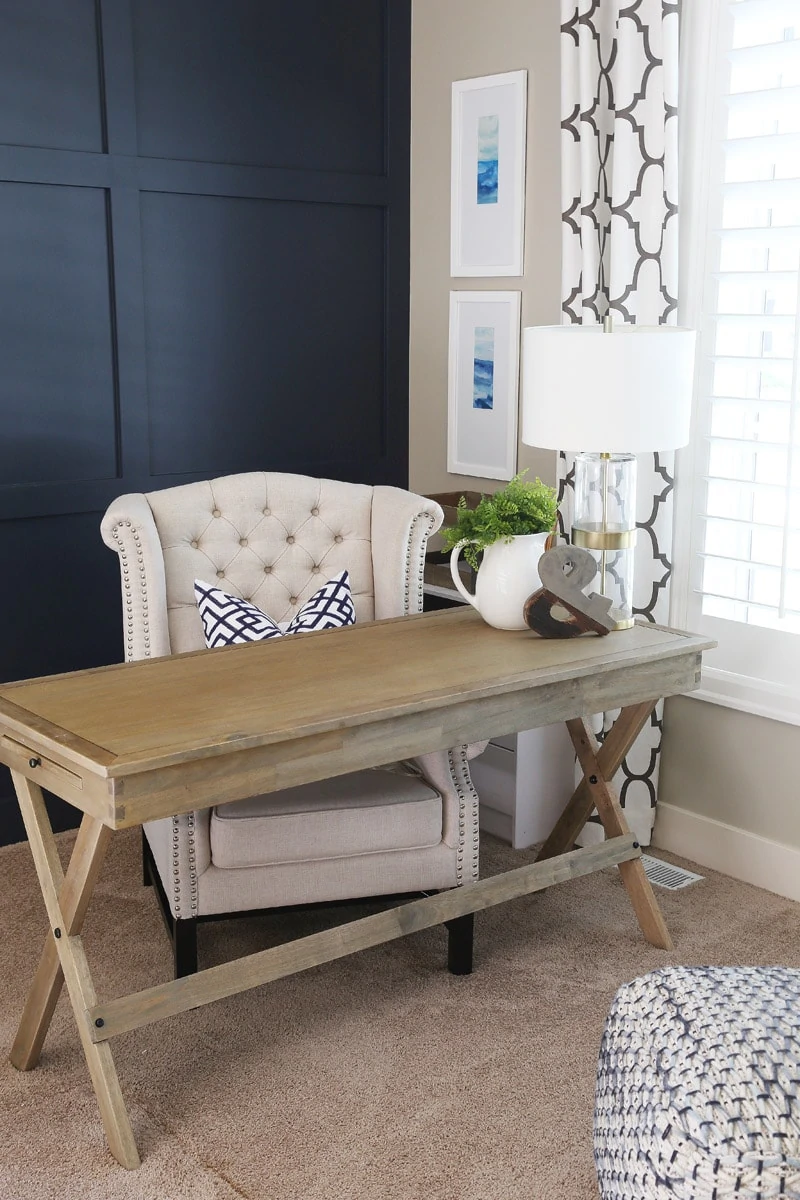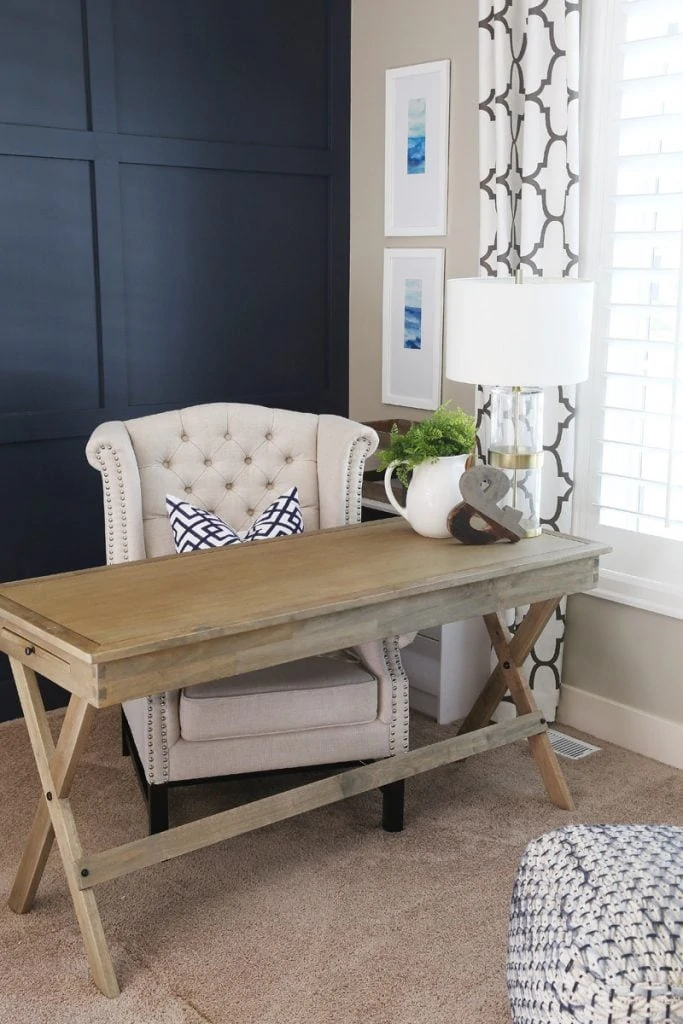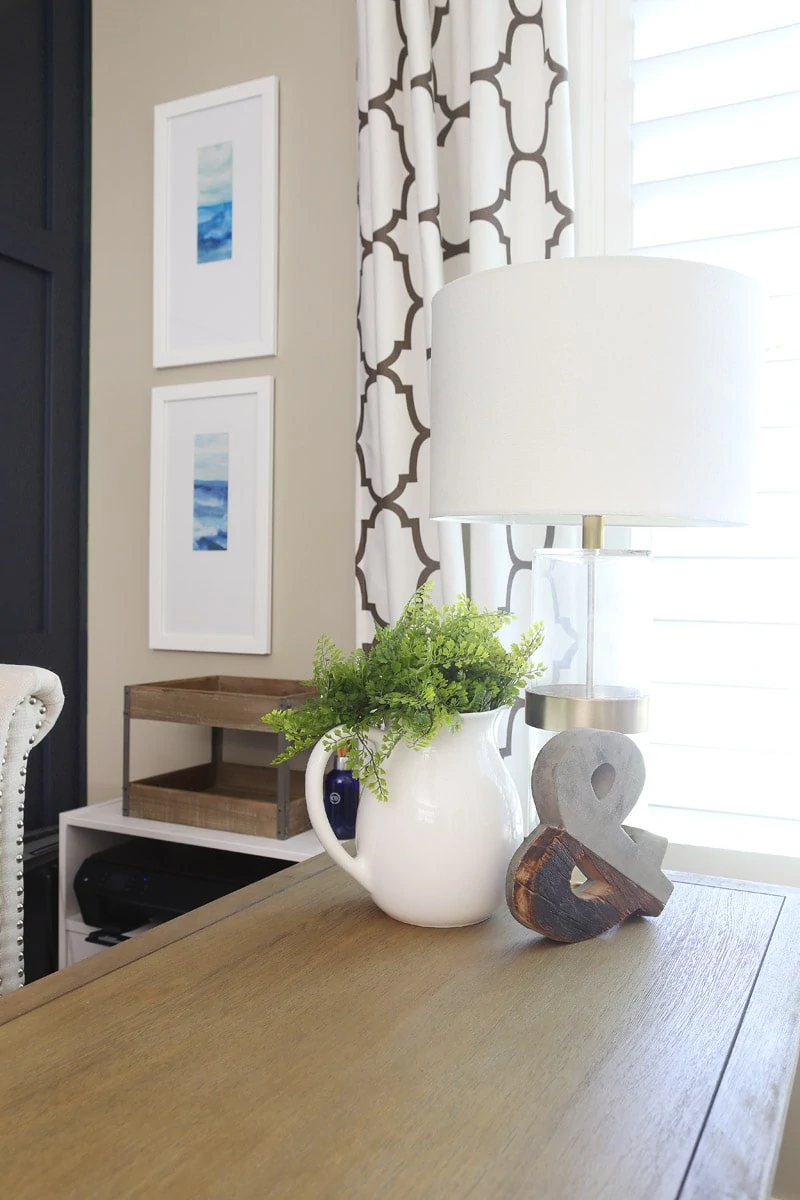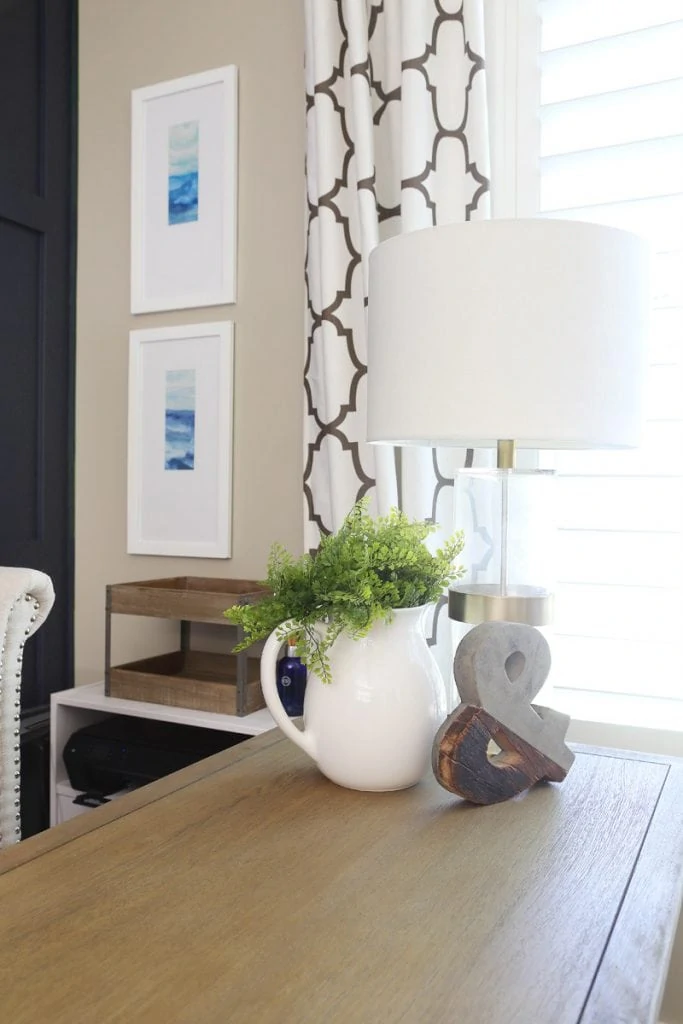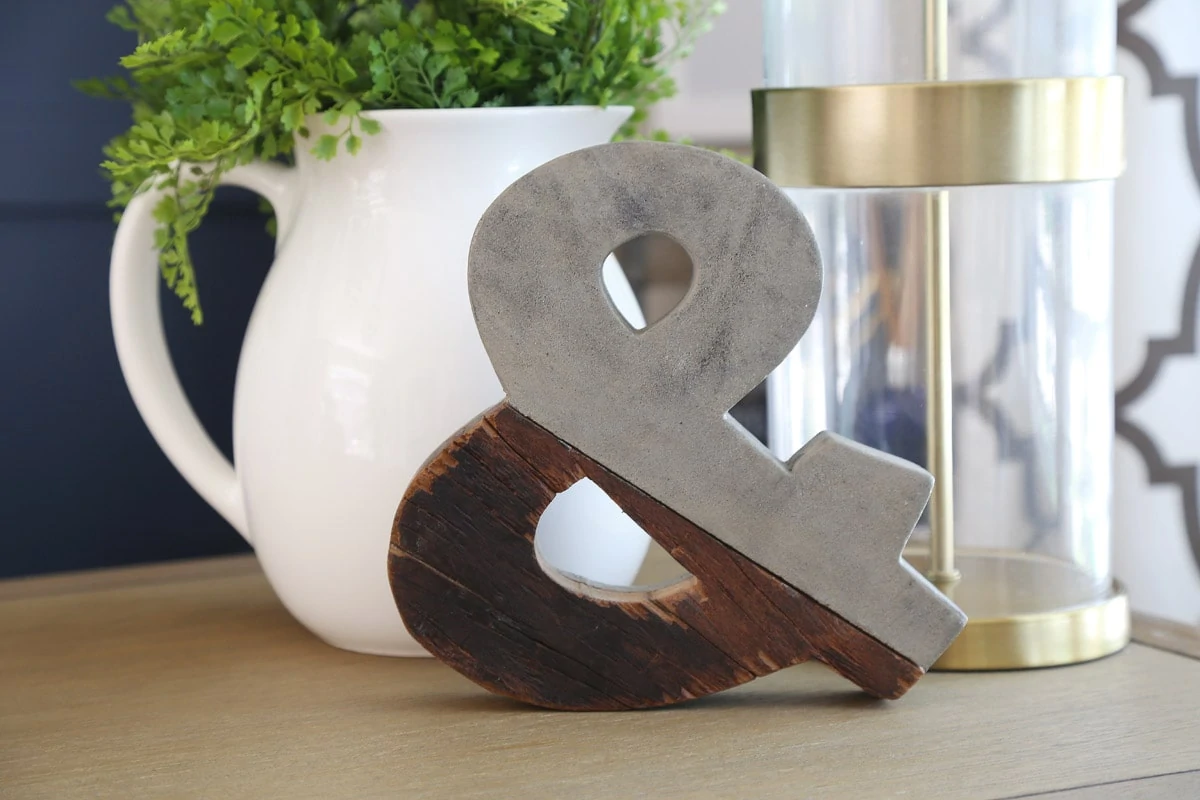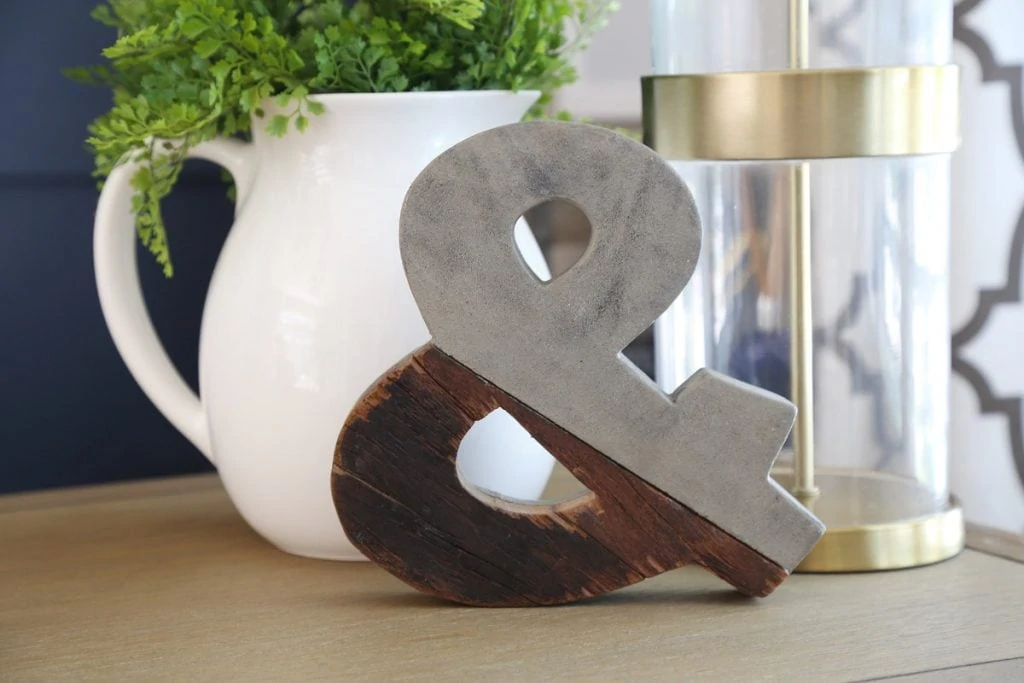 My side is obviously much more beachy and feminine (hello pineapples!) and houses my permanent computer tower and monitor. I also added a recycled glass vase (my design staple) with some earthy gingko leaves because I always need more blue and green in a space. As a side note, I might be one of the last people on earth that prefers an old-school PC and monitor to a laptop or tablet. Again, function had to win over looks for my space. I'm trying to discreetly hide my tower behind the curtain.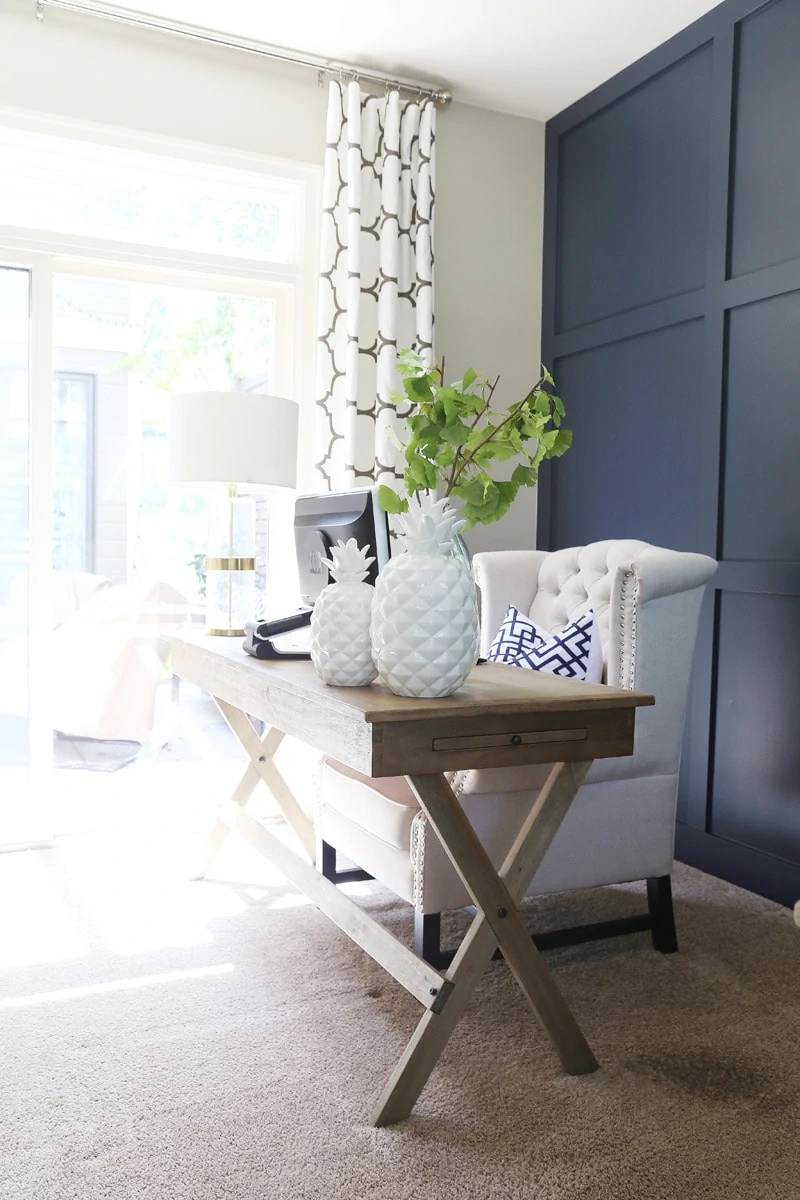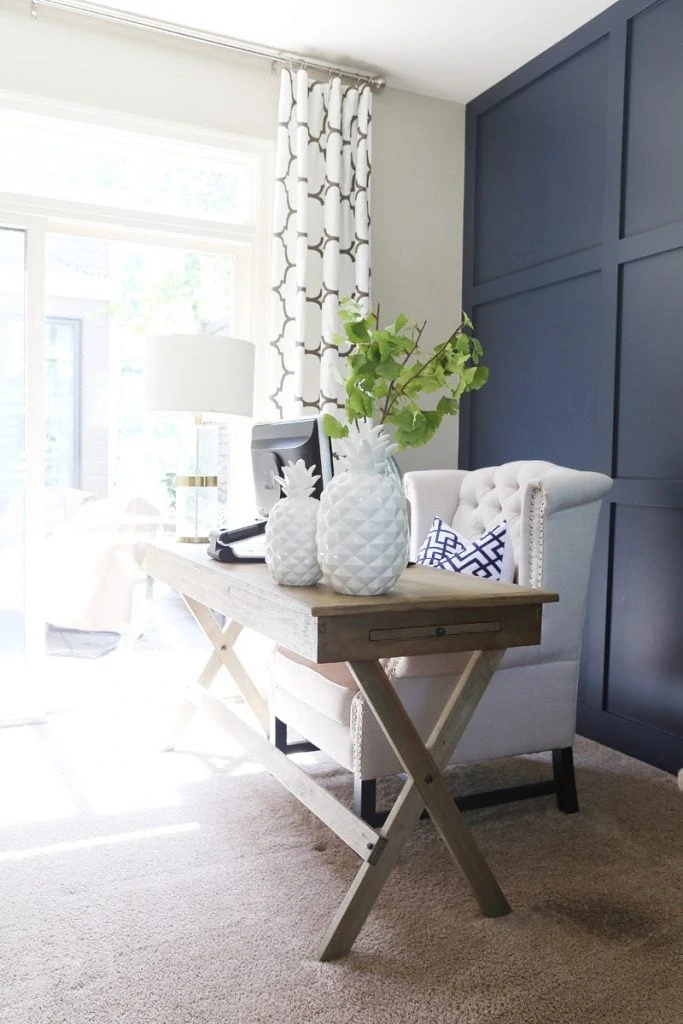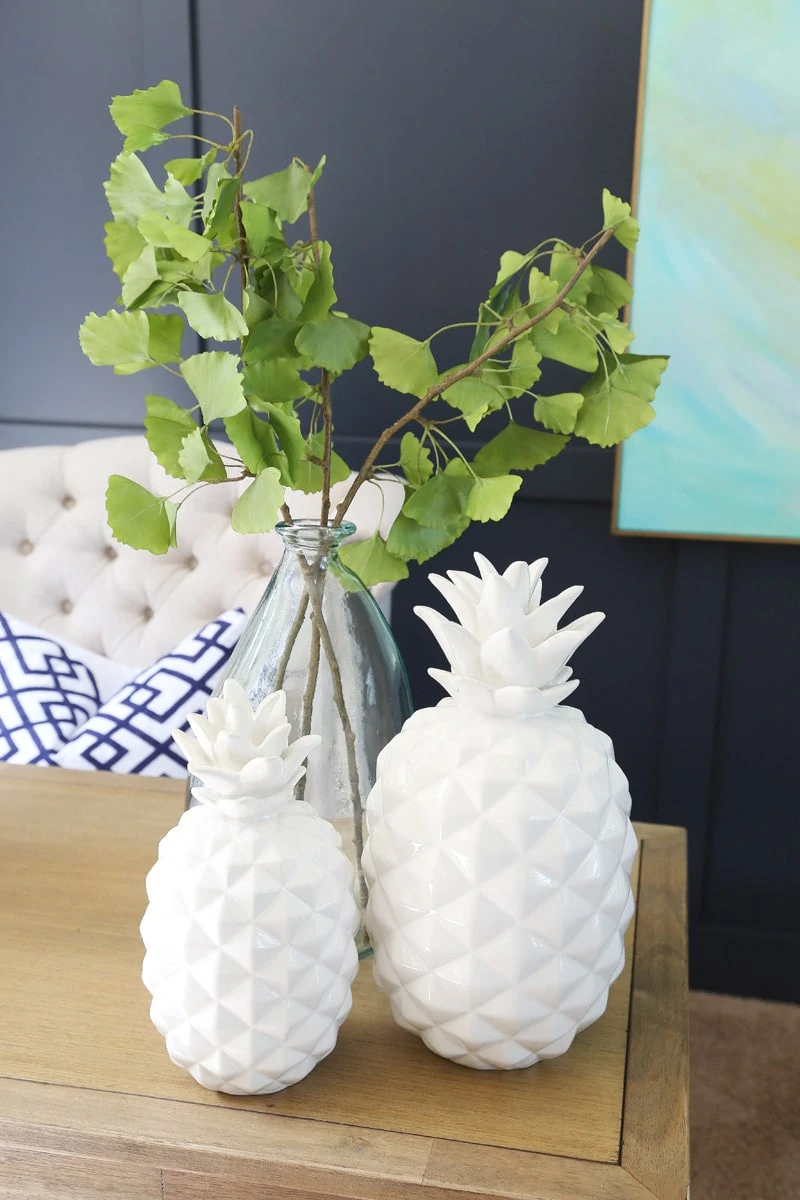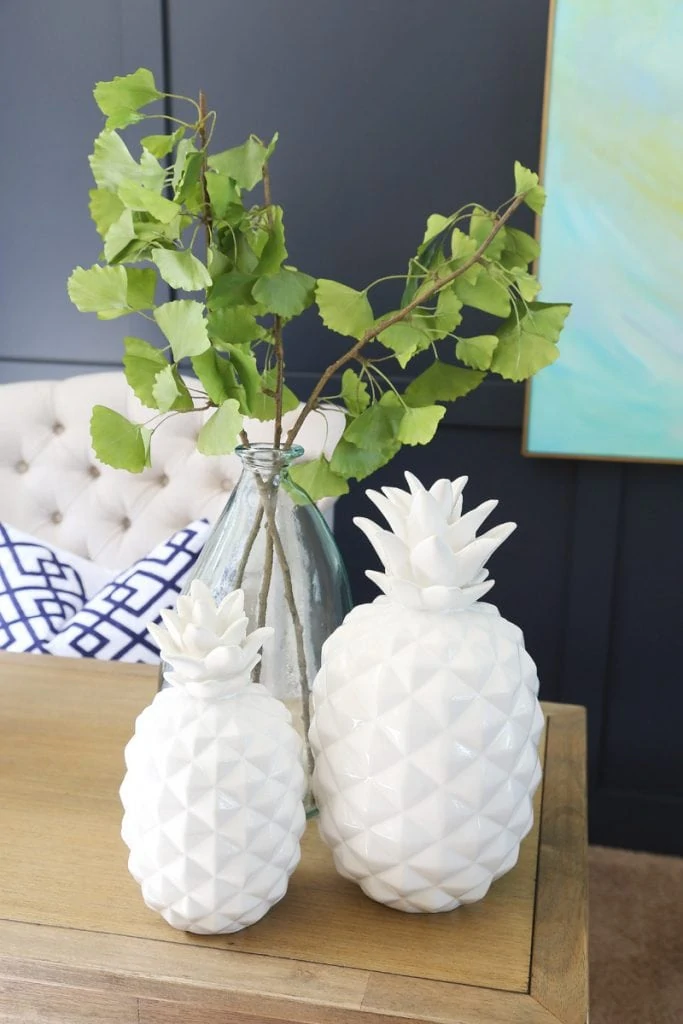 Oh, and I came across this art at World Market that was nearly a dead ringer for my DIY art I have in the space!
I still have quite a bit to do in this room in the long-term, but I'm so happy with the updated progress so far. It definitely feels much more my coastal beachy style now. It also works for both of us to use, unlike it did in the past. I'll continue to keep you updated with future changes!
GET THE LOOK OF THE OFFICE:

A big thank you to World Market for partnering with me on this post today. Be sure to check out their amazing selection of home office furniture along with all the great items they currently have on sale!
I have a really exciting chair makeover I worked on over the weekend, as well, so it was definitely a busy one. Check back Friday to check out this top secret project 🙂 Have a great week!
If you would like to follow along on more of my home decor, DIY, lifestyle, travel and other posts, I'd love to have you follow me on any of the following:
Pinterest / Instagram / Facebook / Twitter
disclosure: some affiliate links used