Sharing the most beautiful & peaceful light blue gray paint colors that provide inspiration for our master bedroom!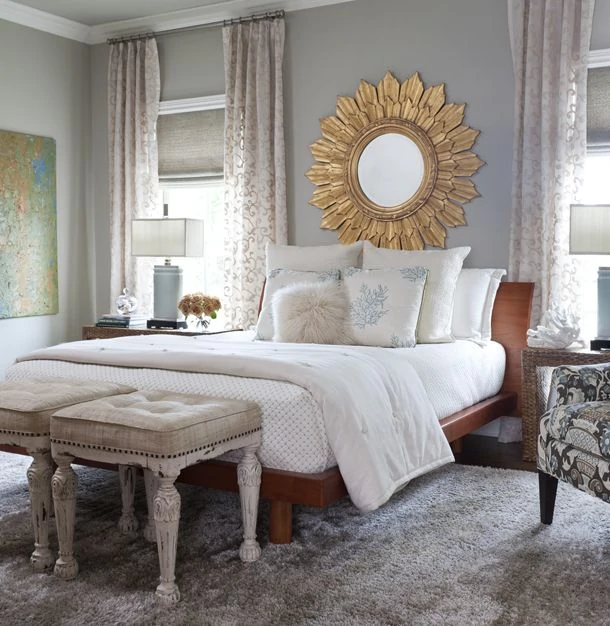 As you may know, I started painting our master bedroom Behr Atmospheric (read more and see images here). However, I knew it wasn't going to work and I immediately began scouring the web Saturday morning for some new light blue gray zen paint colors. I was determined to find something right away, which is not always the best idea, so I could get started on it yet that day. Following are some of the images that inspired me!
Light Blue Gray Paint Color Inspiration
Following are some photos of relaxing bedrooms and/or paint colors that I really liked. You'll notice they all have a bluish/grayish/greenish tint, but are much lighter than the Behr Atmospheric. The overall look will flow so much better with the rest of our home. I present beautiful, peaceful, light blue gray paint colors for our master bedroom. If you're looking for even more ideas, be sure to check out my post dedicated to the best blue gray paint colors.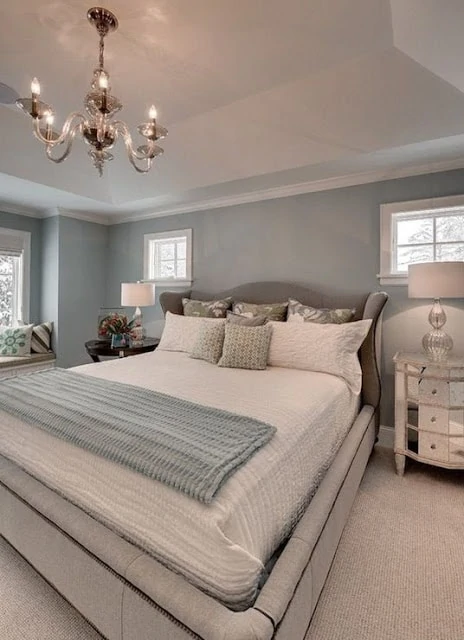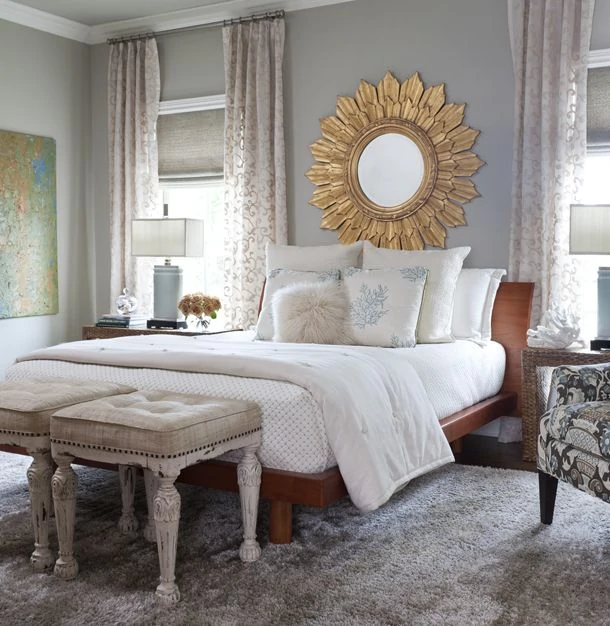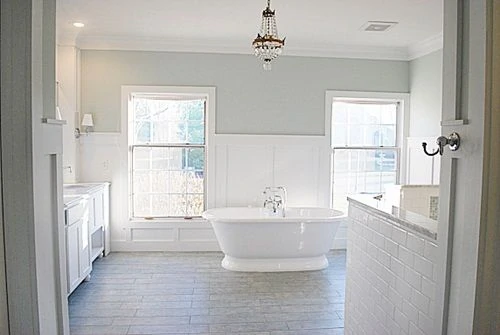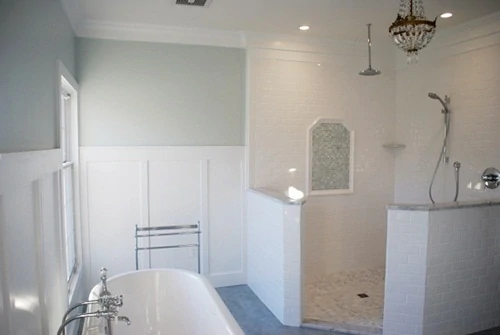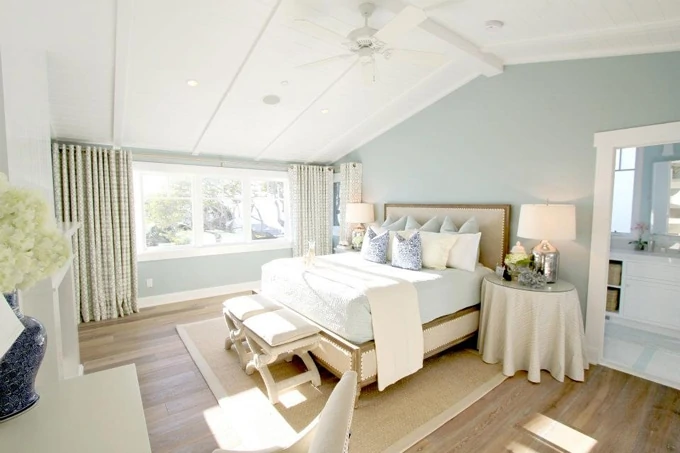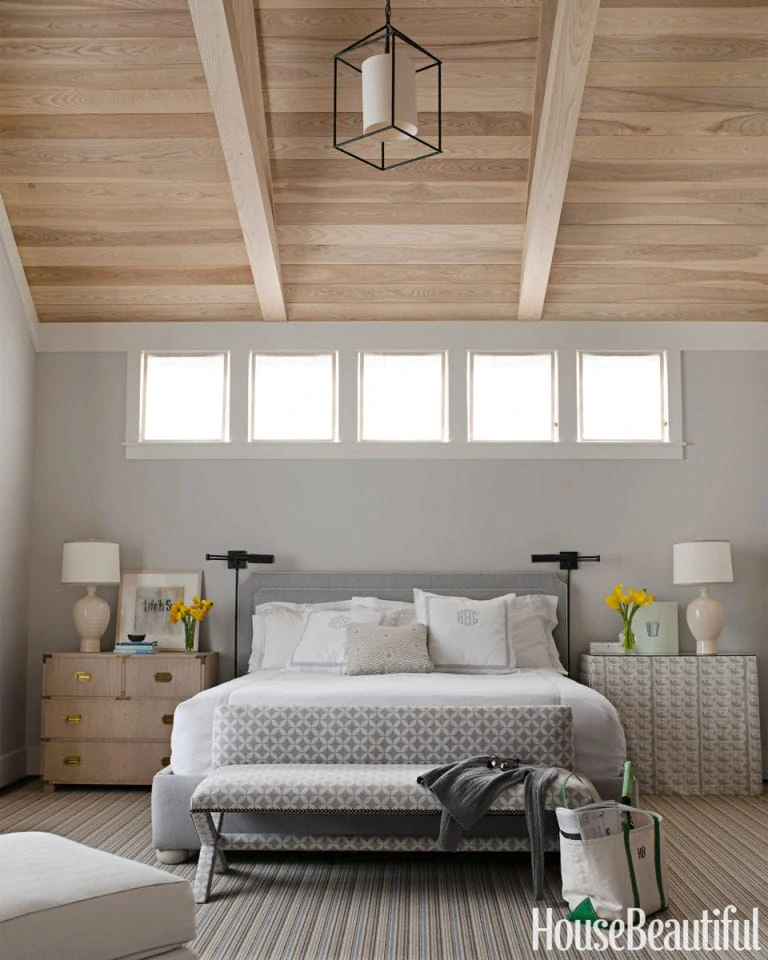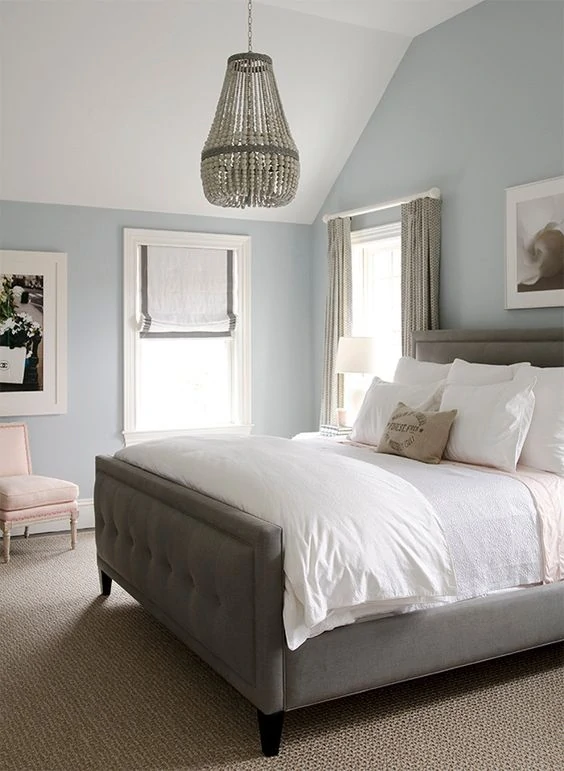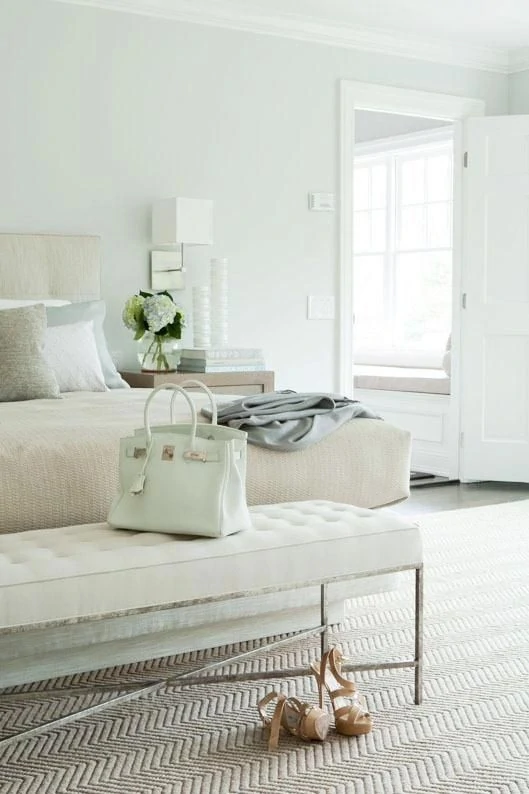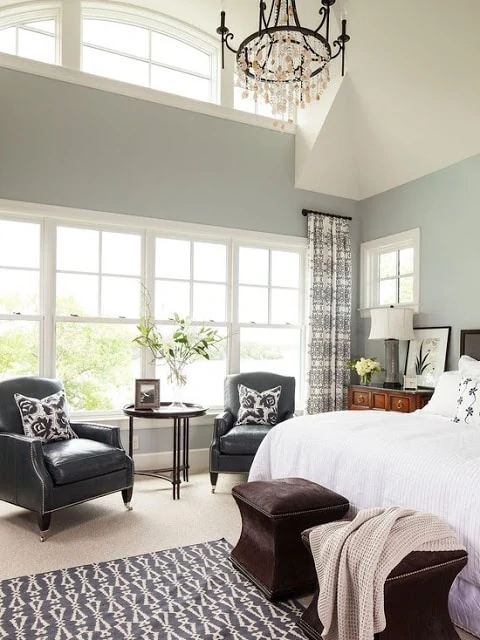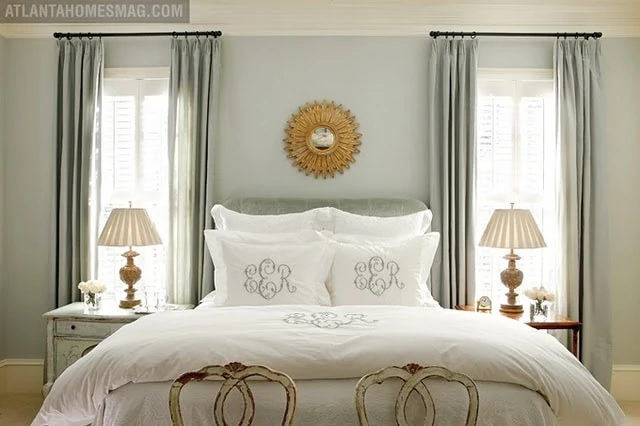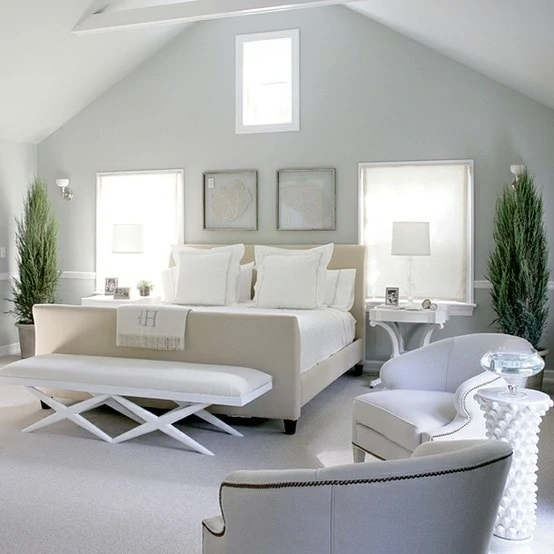 Do you think I'm crazy for re-painting so quickly? I showed the new  master bedroom paint color to two sets of neighbors (one caught me mid-way on the second color) and I'm pretty sure they all thought I was nuts to change it. But, when you know, you know. It would have driven me batty until the day I repainted again. What's a few creaky joints to get what I wanted? Right?!
In addition to this type of paint color, I obviously have an affinity for for crisp white bedding and upholstered beds 😉 Needless to say, I found "the" color. Thankfully, Sherwin Williams was having their 40% off sale over the weekend as well, or it likely wouldn't have worked out – that paint is NOT cheap!
Check back tomorrow for the new paint color preview. I still have to do another coat and paint the trim white for the biggest impact. Funny enough, it reminds me of the Restoration Hardware Pale Silver I started painting throughout the main living areas. But this time in a space, Sherwin Williams Sea Salt, here!
Additional Paint Color Inspiration
If you're looking for even more ideas, be sure to check out my post on light blue gray paint color ideas! It's full of options that look a bit lighter than the examples shown above! Be sure to check out these other paint color posts by clicking on their titles below:
If you would like to follow along on more of my home decor, DIY, lifestyle, travel and other posts, I'd love to have you follow me on any of the following: