These easy holiday updates in the guest bedroom will surely please your guests.
If you recall, a few months back I made some fun updates to our guest bedroom. The change from a blue headboard to a neutral one was such a great decision and I can't tell you just how happy I am now that I can swap out pillows seasonally in the room!
Today I'm going to give you a little sneak peak of some of my seasonal changes (along with a full decor source list at the end of the post), and also share one major change that just occurred!
Eve Mattress
But first, a little back story. When I moved to Nebraska in 2002 fresh out of college, my parents bought me a few key furniture items for graduation, one of which was a new bed and mattress. They figured it was easier to buy new in Omaha than to drag my original one across the the country. Once my husband and I got married and we upgraded from a queen size to a king, that bed set and mattress became the guest set.
Well, ever since that time when my parents were visiting, my dad complained how it was the worst mattress he's ever slept on. Sometimes he'd sleep on the couch or an air mattress instead. He hated the mattress that badly. And I would constantly remind him that he was the one that picked it out and thought it was good enough for me. So, when I was approached by eve to give a new one a try, I jumped at the opportunity. Mostly for my dad's sake 😉
This past week, we finally got a new mattress. But you're not going to believe how it arrived.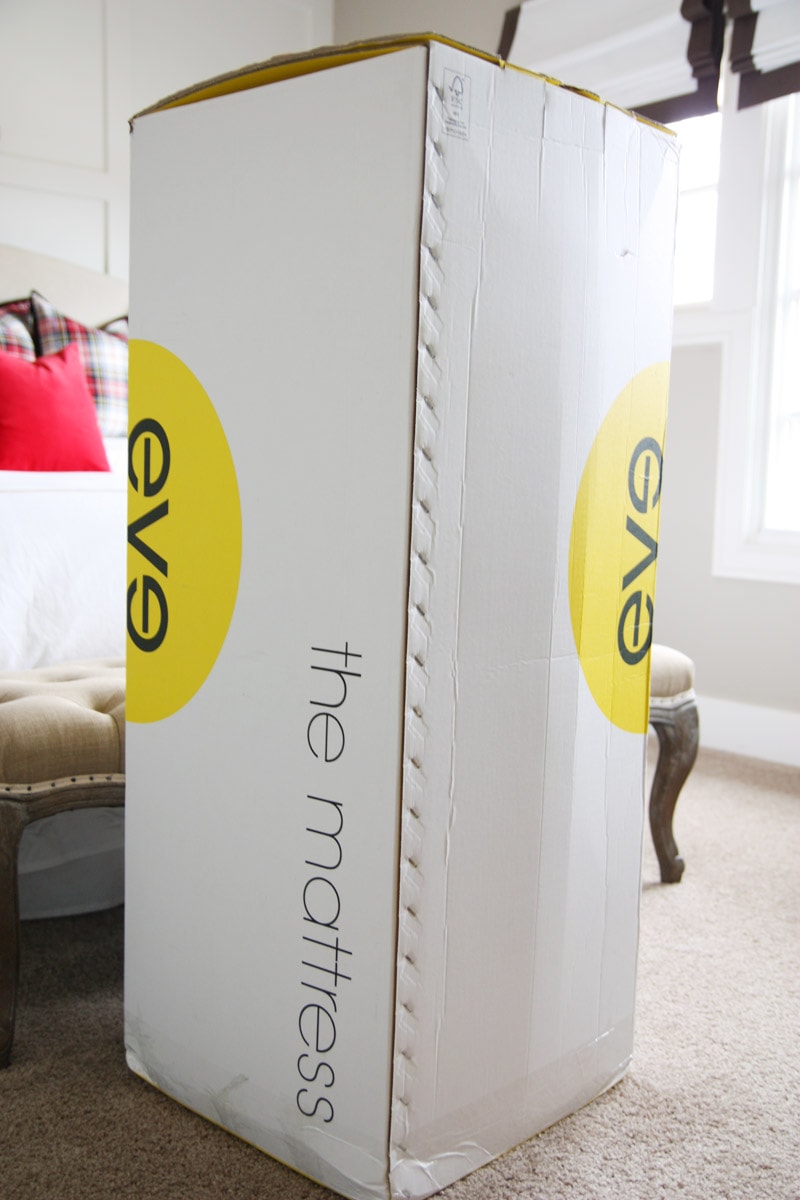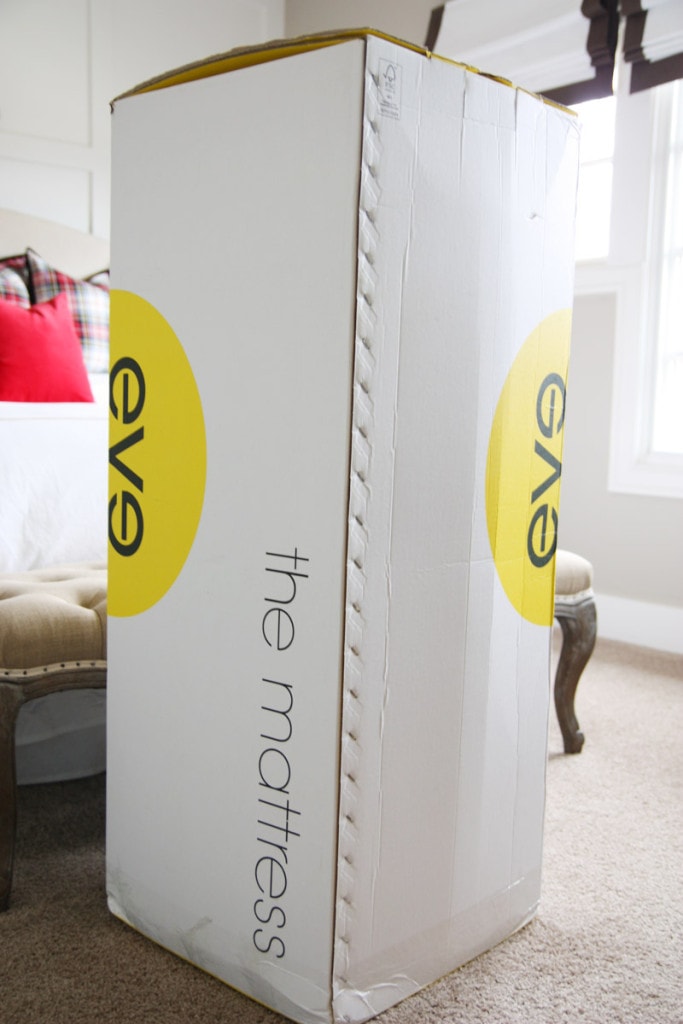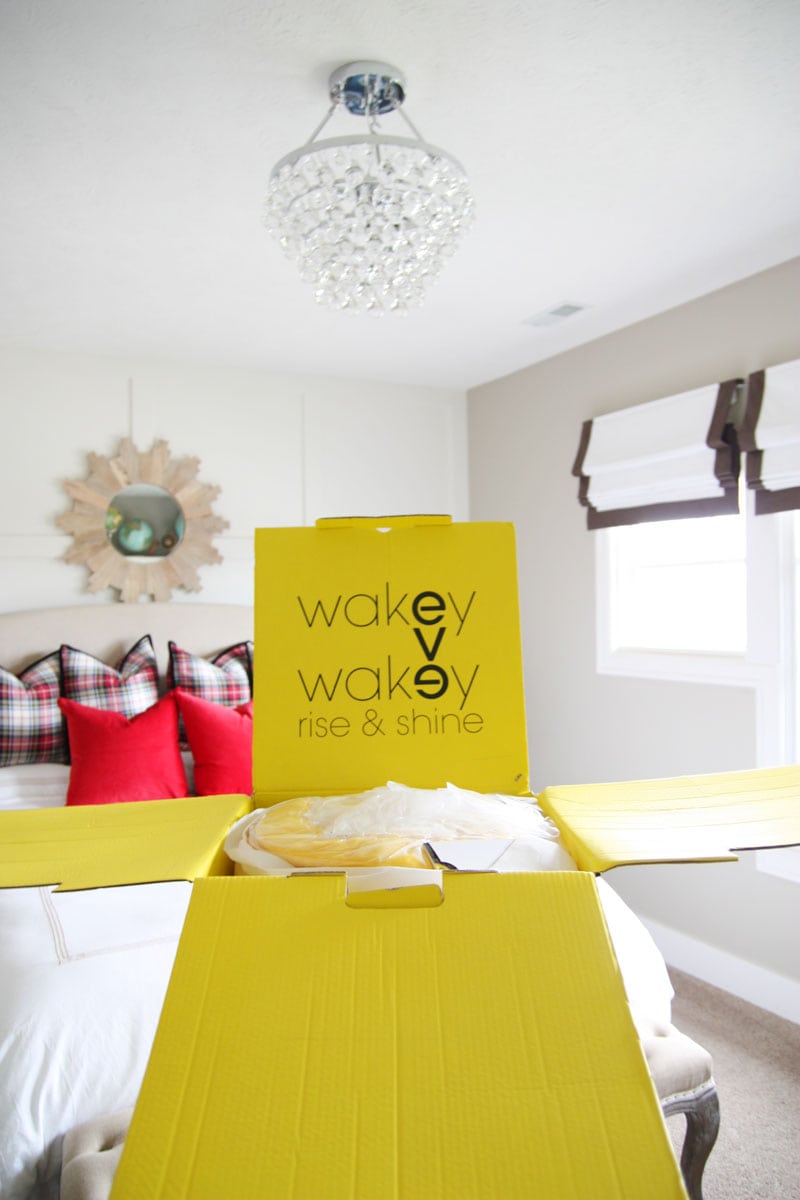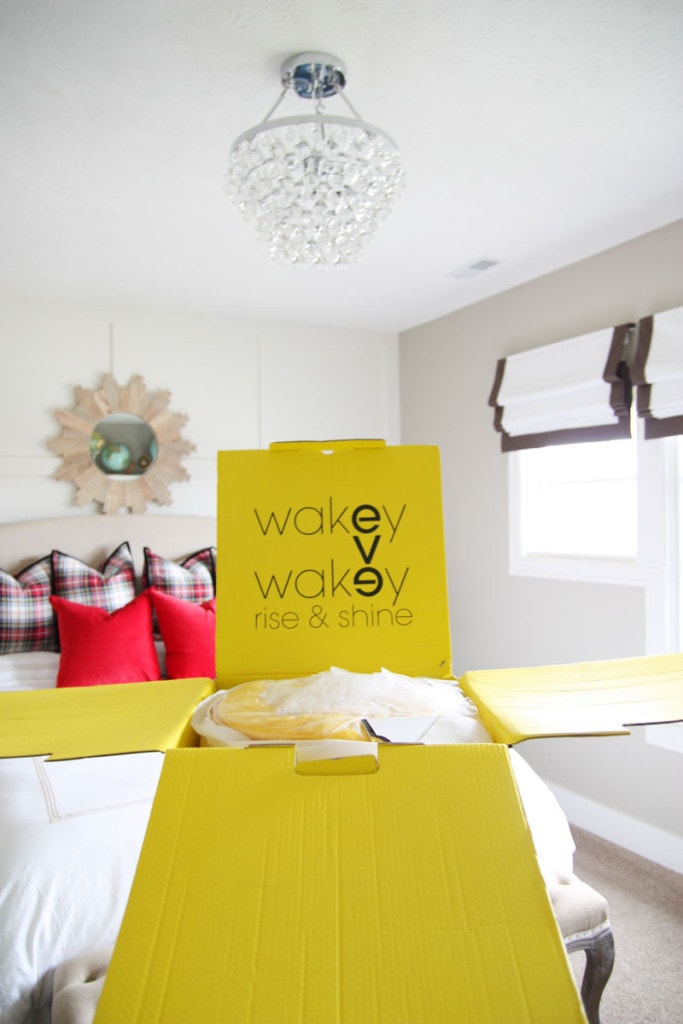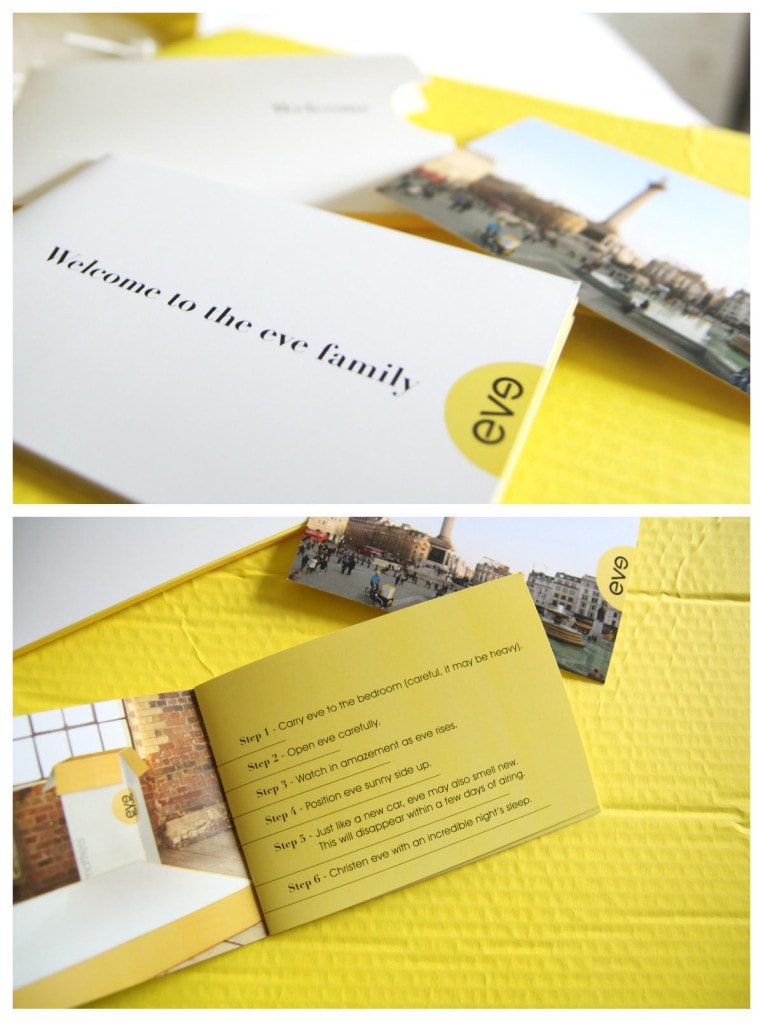 Have you ever seen anything like this? I ordered the queen size for this room so the box was heavy. My husband and I worked together to get it out and then unrolled it in our hallway. I snapped these quick pictures on my phone so you could see the whole process.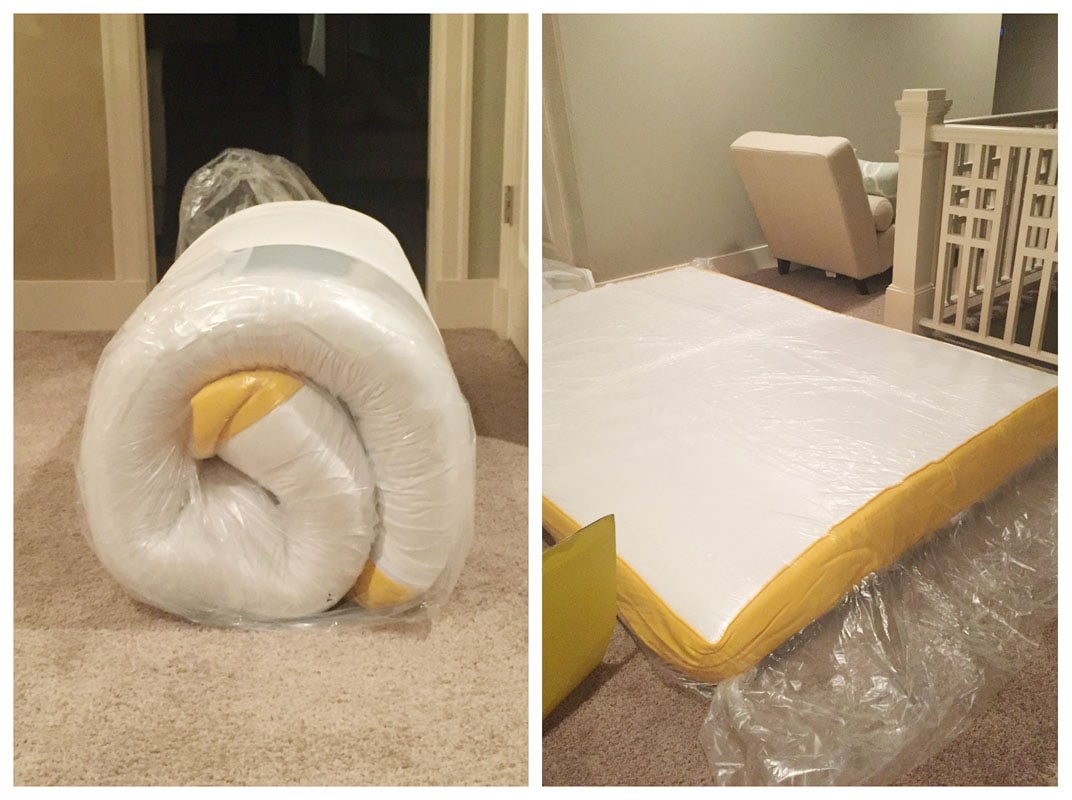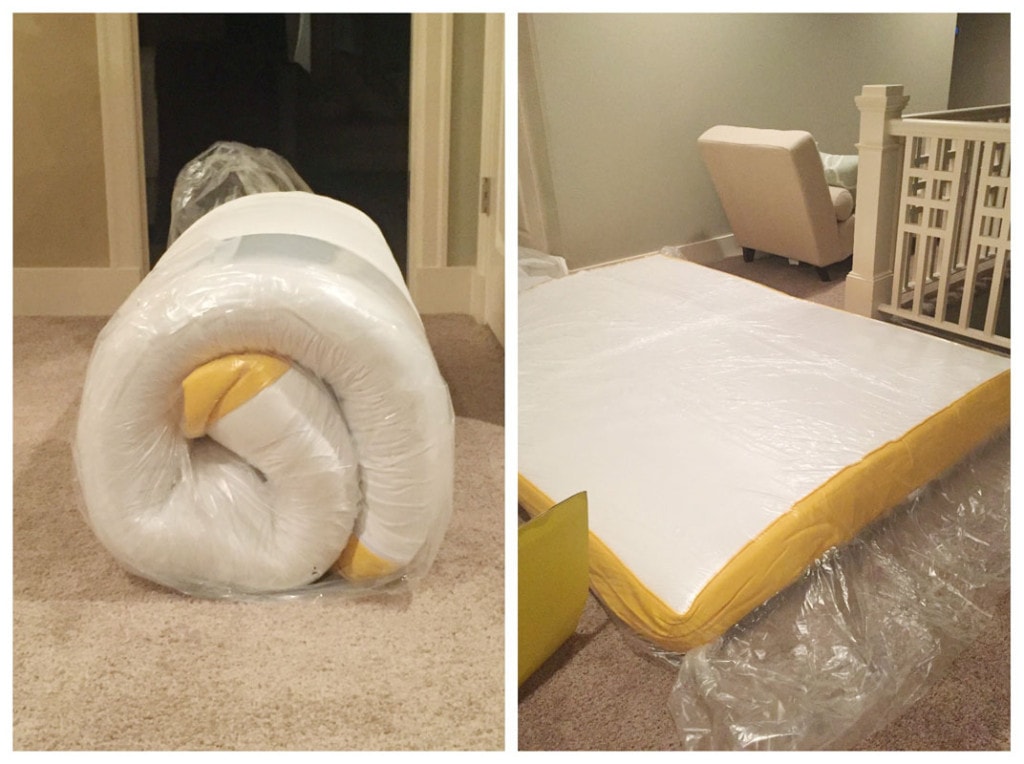 After about an hour, the mattress retained it's original shape and was ready for use!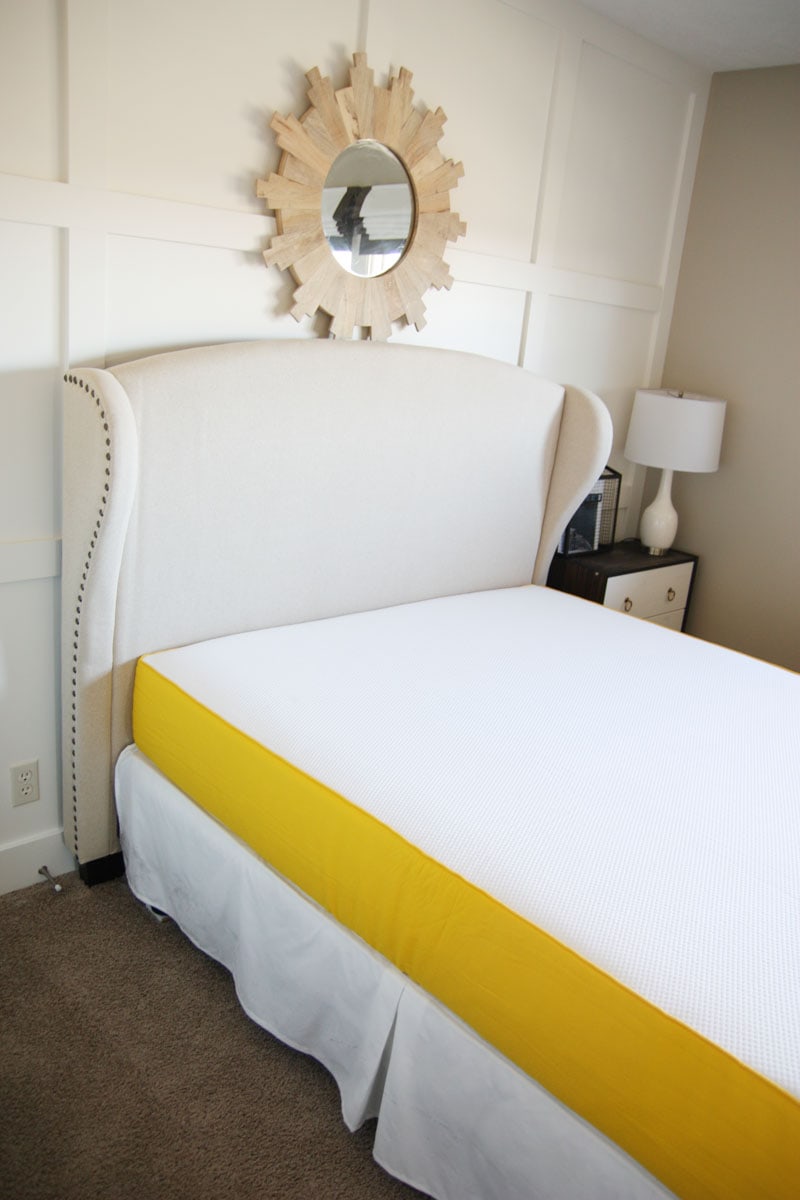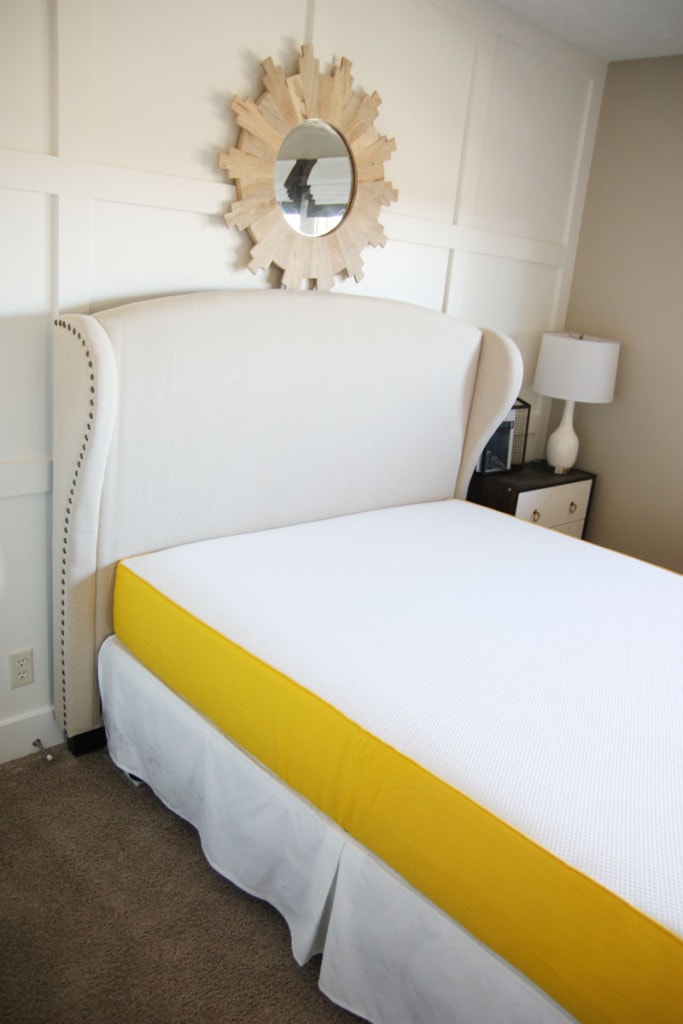 I took a test drive on it and slept like a champ through the night. It was incredibly comfortable!
And if you're wondering more about it, the eve mattress is a foam mattress and combines three different types of foam to form one ridiculously comfortable mattress. The bottom layer is a 17cm ultra-resilient base foam, the middle layer is made from 4cm highest quality, luxurious memory foam and the top layer is 4cm natural latex which is antimicrobial and adds bounce. It makes for an incredible cloud-like sleeping experience, supports in all the right places and helps prevent aches and pains. I encourage you check out more about eve to learn more about how they can get their own eve mattress. Can you believe eve also has a 100-night free trial where if you don't absolutely fall in love with your mattress, you can send it back free of charge with a full refund! They also offer free shipping! Amazing right?
After everything was all set up, I added some holiday updates in the guest bedroom. I used the pillows from our 2014 Christmas living room and love the punch of color they add to the space.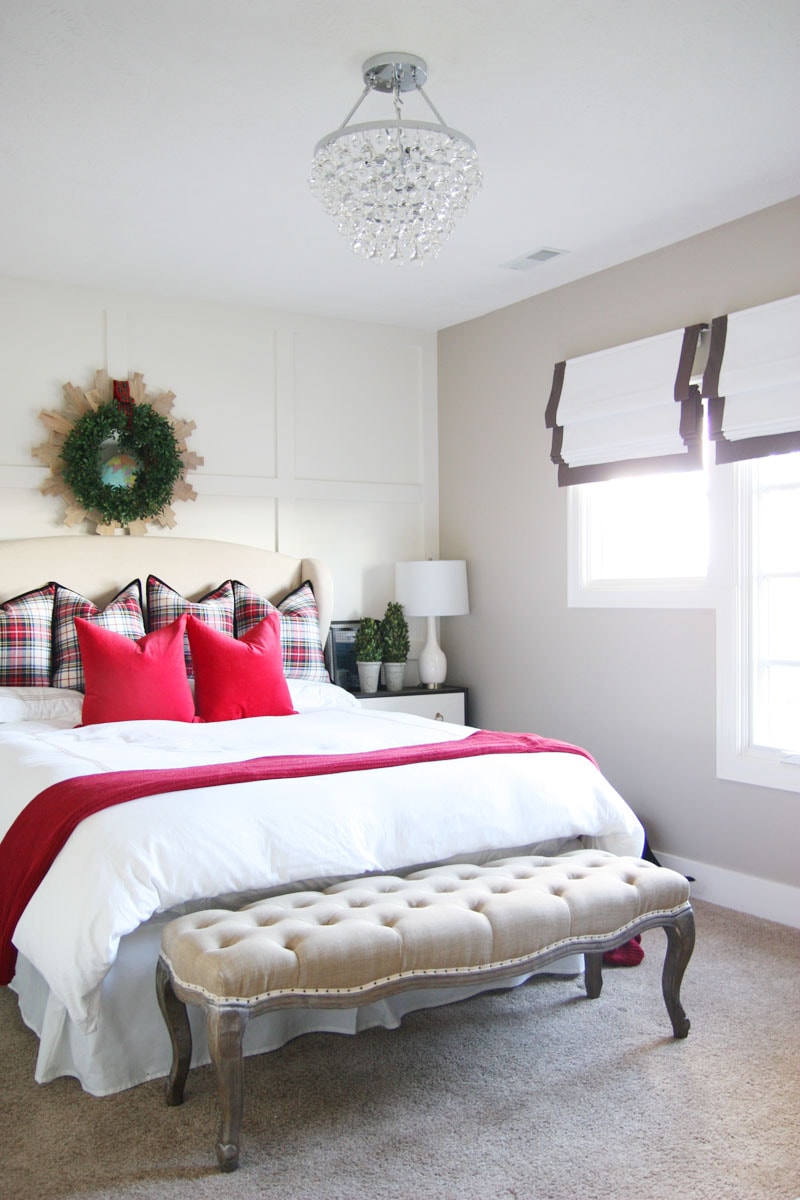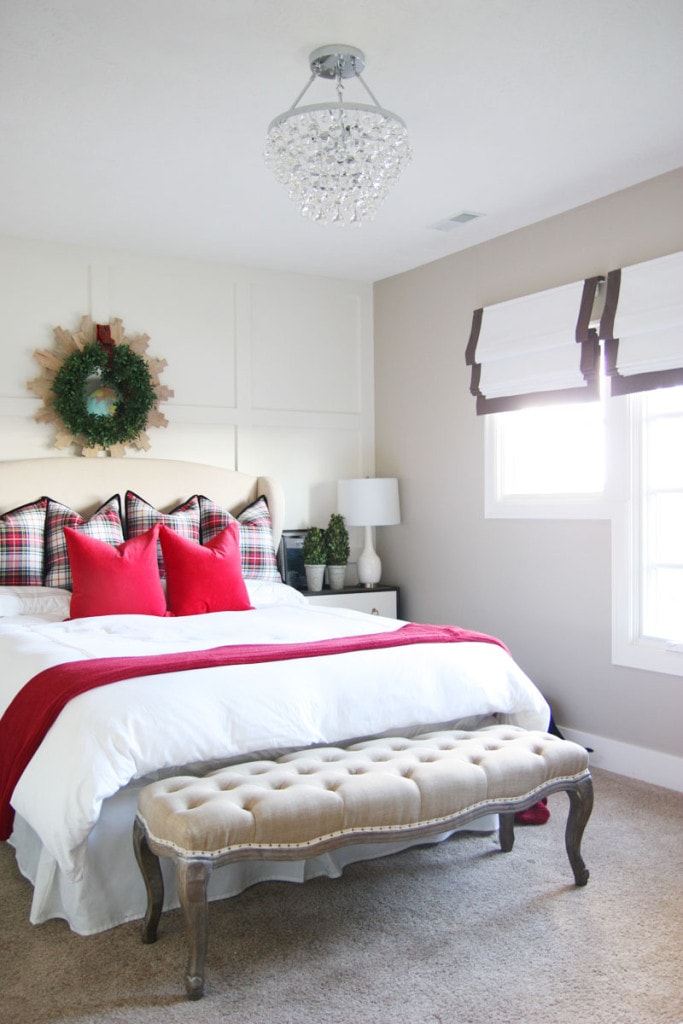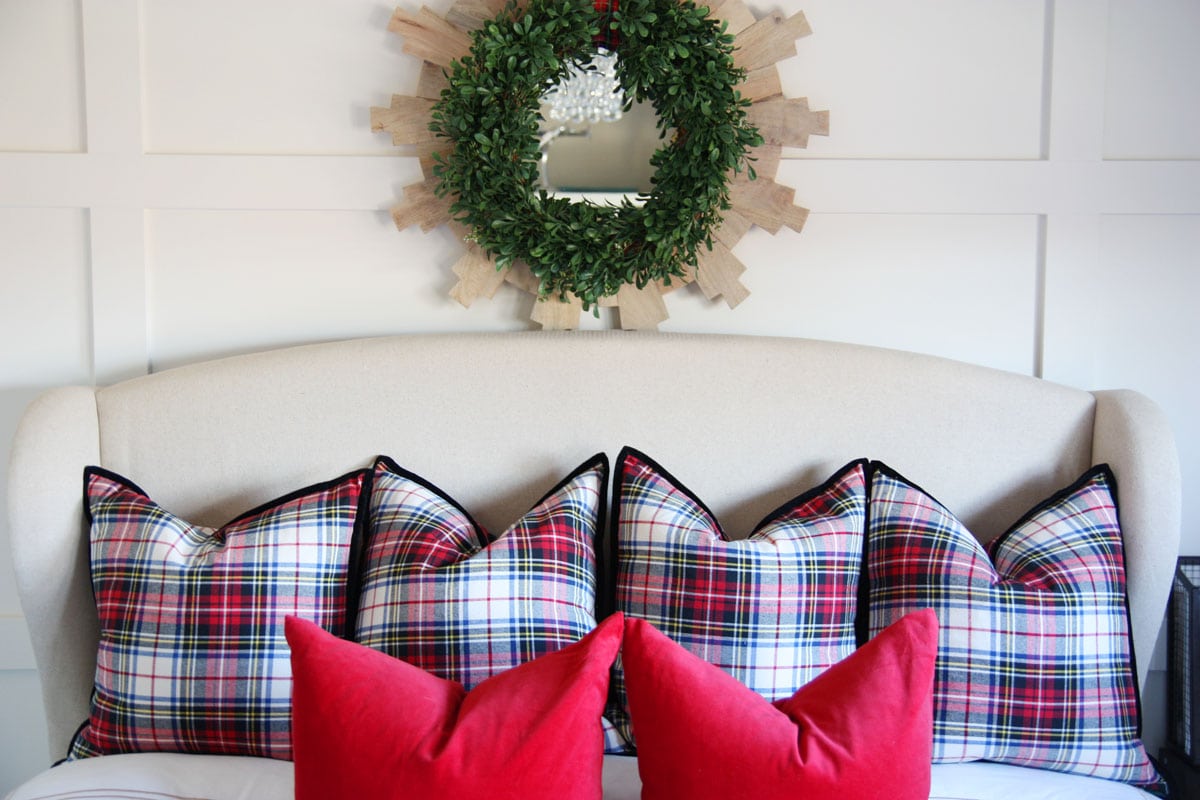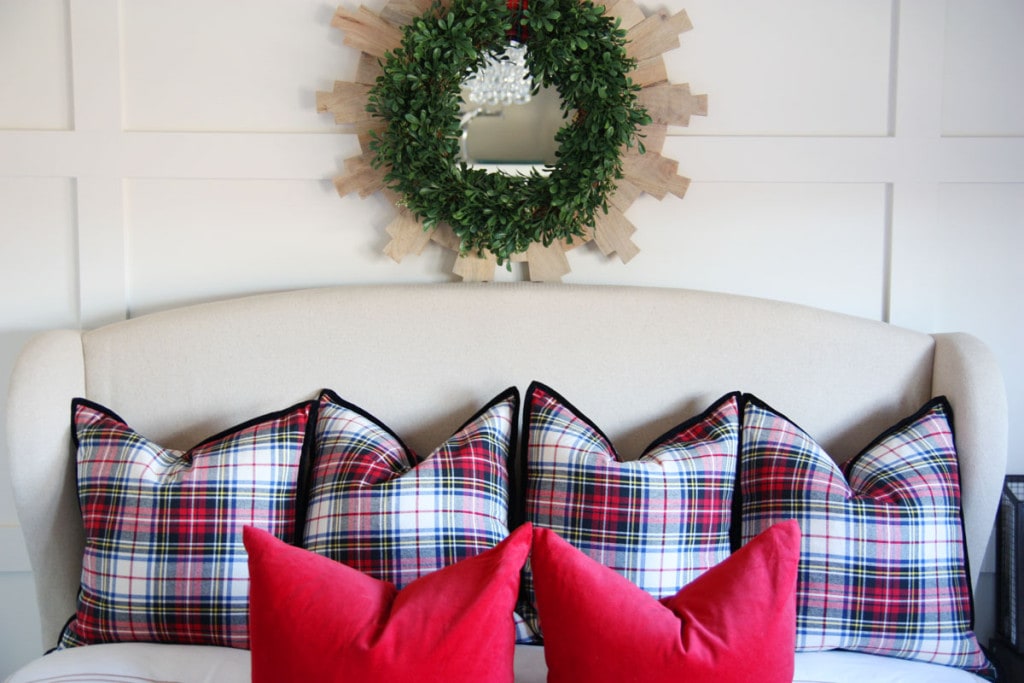 Our chandelier looks so sparkly against the red, green and black.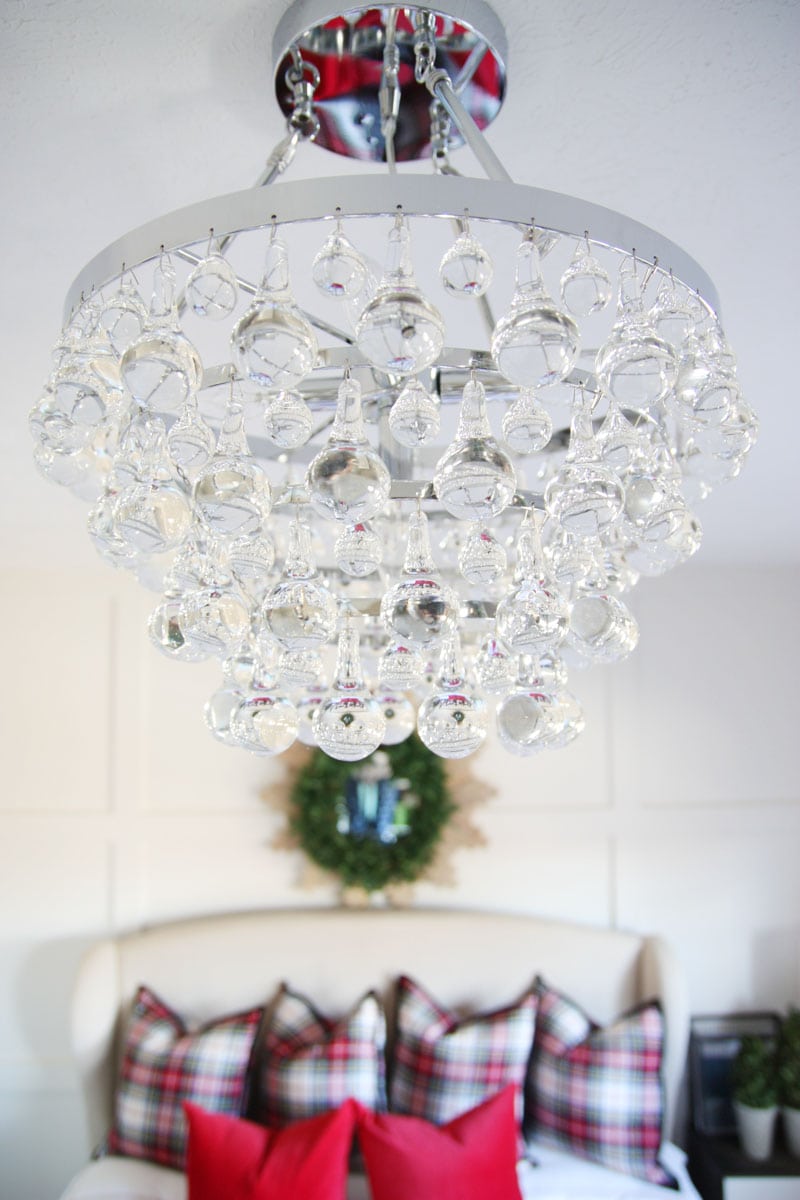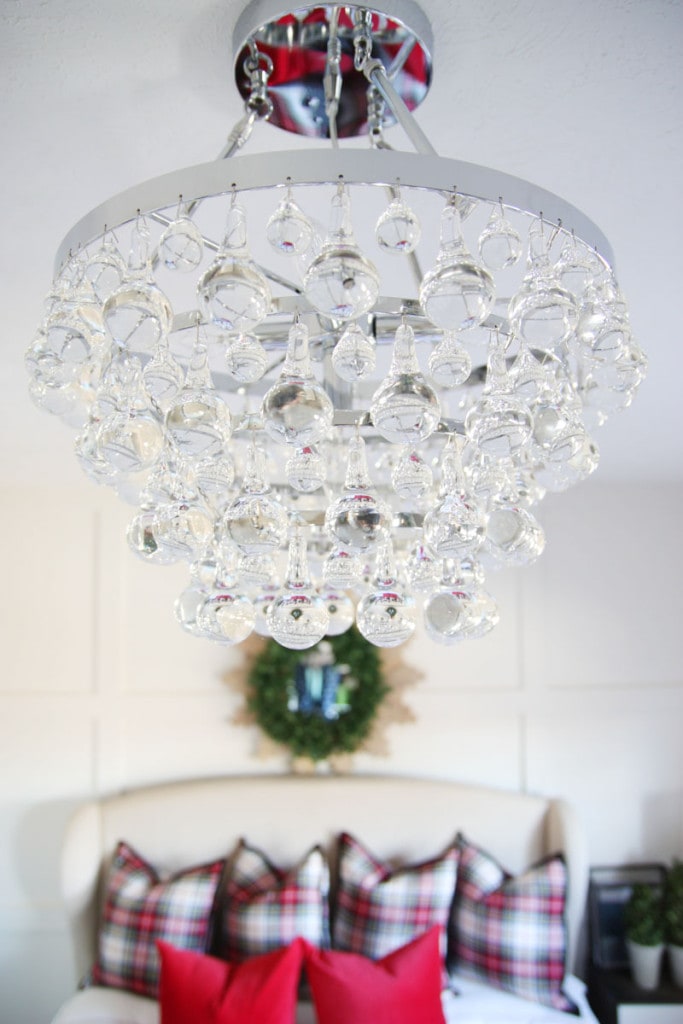 Now our room not only looks pretty for the holidays, but functionally, it can also be used by our guests!
A big thank you goes out to eve for sponsoring this post and providing me with such a lovely new comfy mattress. I promise my dad thanks you as well 😉 Stay tuned for more guest bedroom holiday updates! In the meantime you can shop the space below. Some sources are no longer available so I've added alternates that would give you a similar look, where applicable. Have a great rest of your weekend!

If you would like to follow along on more of my home decor, DIY, lifestyle, travel and other posts, I'd love to have you follow me on any of the following:
Pinterest / Instagram / Facebook / Twitter / Bloglovin' / Google
disclosure: some affiliate links used