I'm always excited when I find new, affordable home decor stores online. So, when I found out that Nordstrom Rack opened a home department online this past week, I was ecstatic!
Whenever we visit Utah to see my parents, my husband and I religiously make a stop at Nordstrom Rack for clothing. My husband is a little (read: extremely) picky when it comes to his clothes, yet he always seems to find something there. I always love to check out the designer clothes and shoes at prices I can afford.
When I browsed the online home decor section, I found so many great items and I think you'll be equally as happy with my finds as well! You know I'm a sucker for a good 'look for less' so I thought it would be fun to show you items similar to those in my home that I found for less.
My office curtains are one of the most frequently questioned items in our home. Unfortunately I made them (the fabric is Windsor Smith Riad in Clove) so they aren't something you can just go out and purchase on your own. But, fortunately for you, these white and gray drapes are a dead ringer and come in beige, as well. You can also find the polyester versions in gray, orange and aqua – all at an amazing price (a pair of drapes are less than one yard of the fabric in my version)!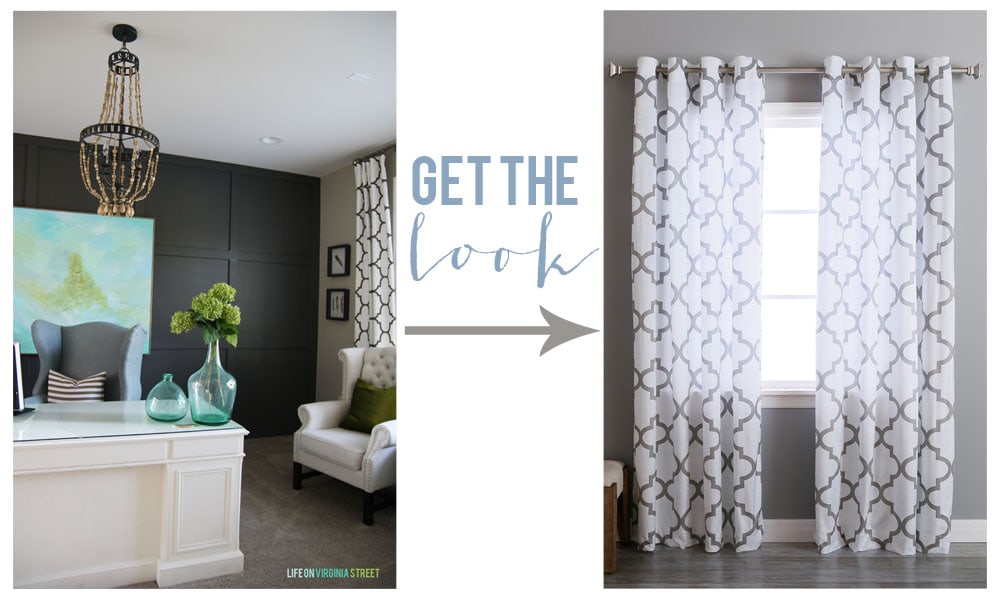 Remember my throw pillows I made out of napkins? Well, I know many of you weren't able to find the same and/or similar print at your local HomeGoods. Check out this cute three-pack of kitchen towels (they also have a black set if blue isn't your thing)! They would be perfect for throw pillows as well and I love the variety of looks you could get! I also like that the towels are larger than napkins so you aren't stuck making only 18″ or less pillows.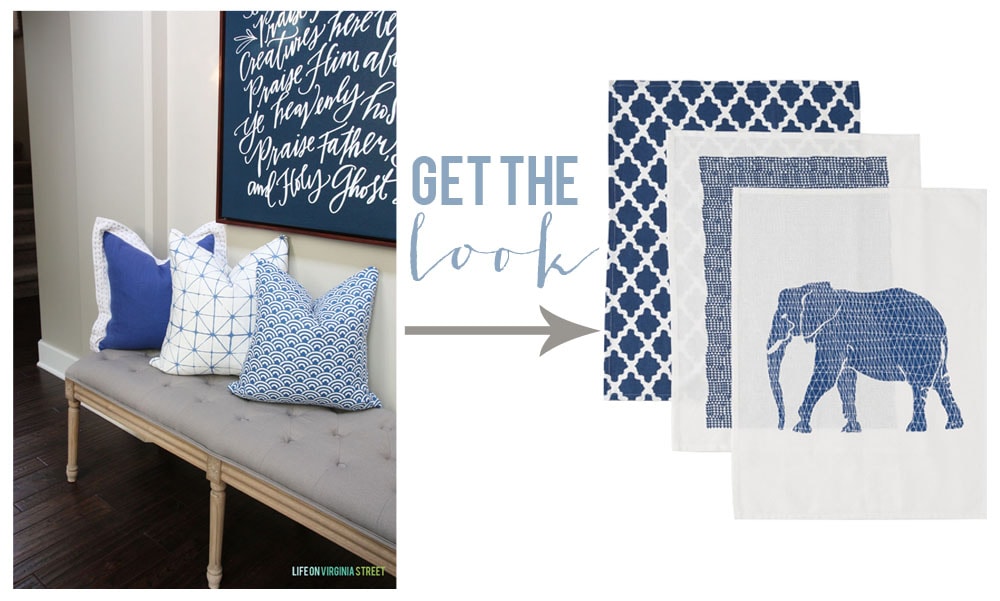 I love the two-toned dimension of this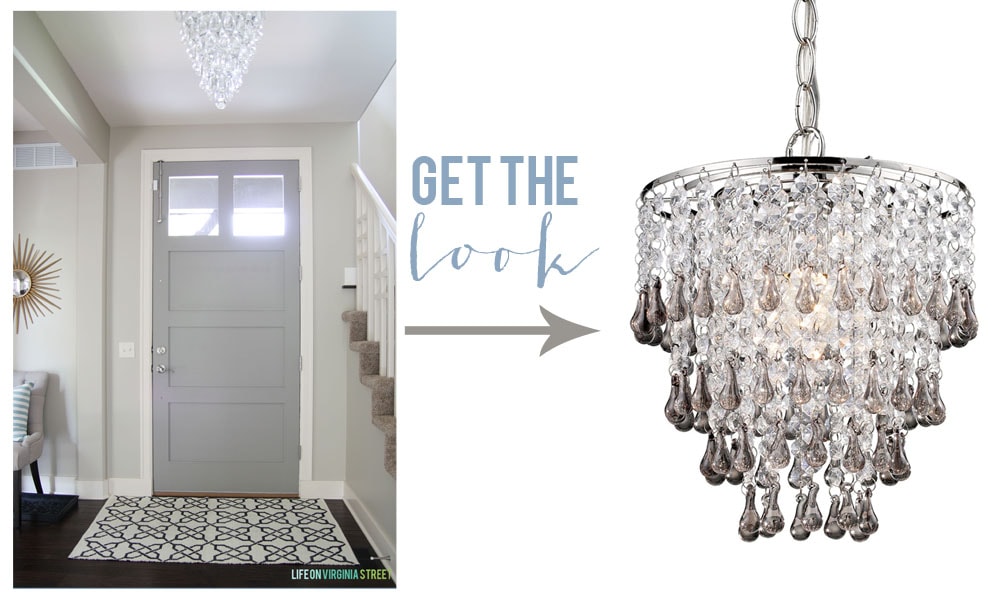 I'm a huge fan of hotel bedding, and when I can find it at a great price, I buy! To me, it looks so fresh and can pair with nearly any combination of pillows so it's easy to change the look of a room on a whim. This embroidered hotel duvet set is identical to the one in our guest bedroom, and the price is nearly impossible to beat. It comes in several other embroidered colors, as well.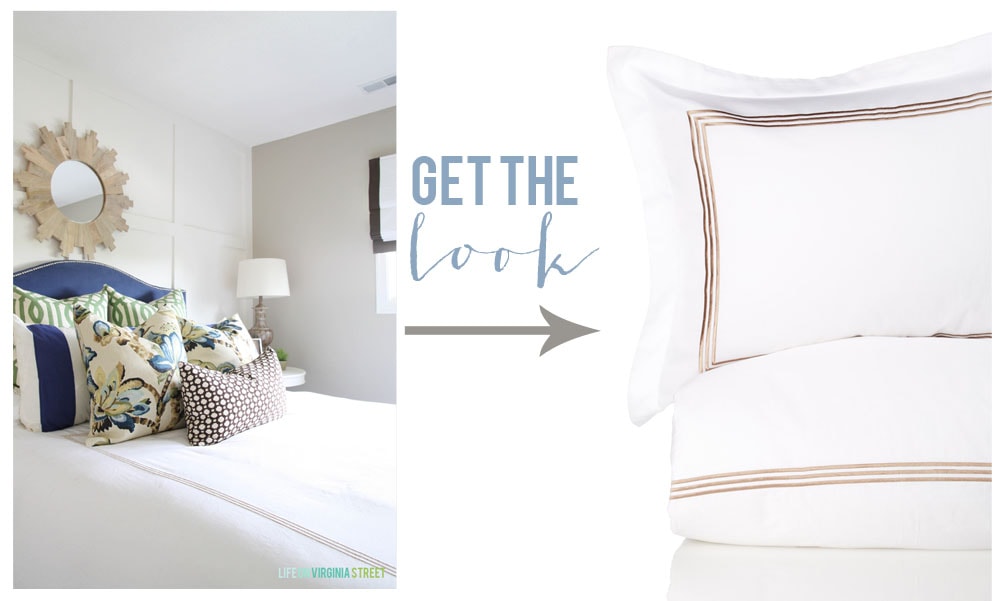 I also found another great alternative to the herringbone tassel throws we have in our living room! Check out this cute gray herringbone tassel throw (there are also gold, navy and chocolate colors, as well). I like that it looks a little more substantial than my big box store version.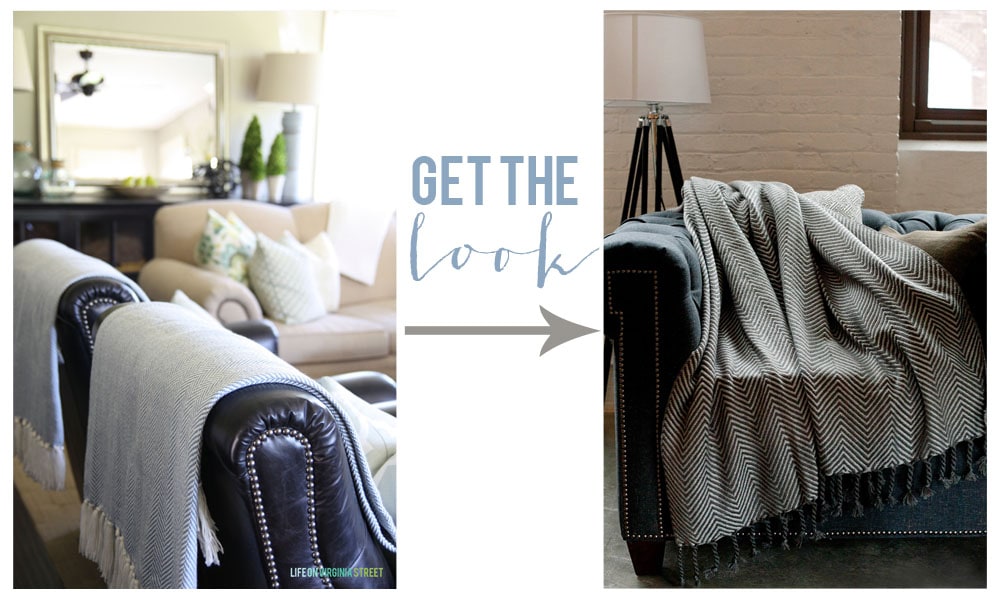 I actually had to cut myself off because I kept finding so many great items that were lookalikes for items in our home!
Following are a few other items I loved that I thought you may like, as well!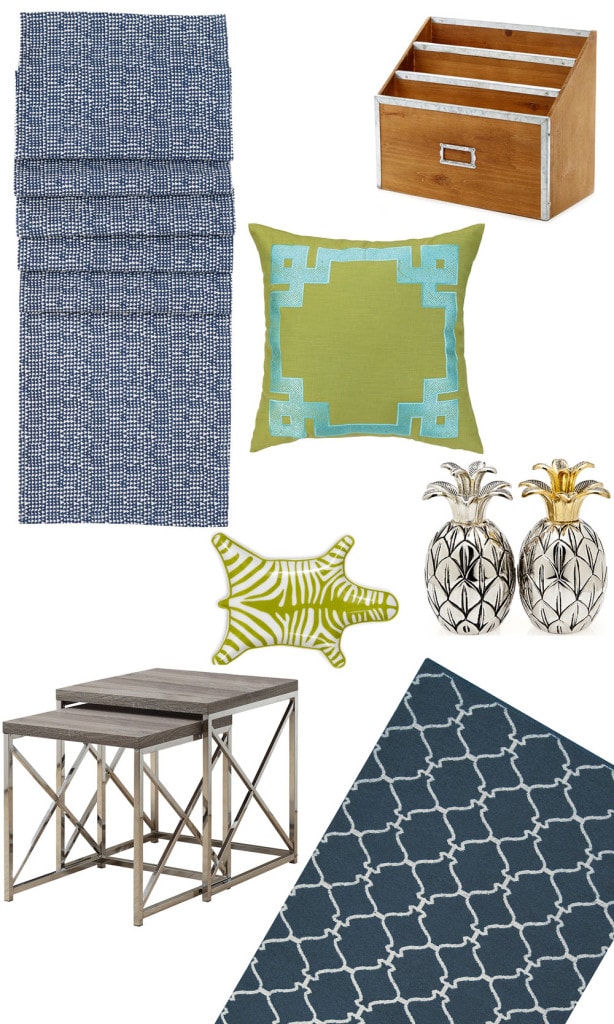 Table Runner / Nesting Side Tables / Letter Sorter / Pineapple Salt & Pepper Shakers / Zebra Stacking Dish / Greek Key Pillow / Rug
I encourage to check out the full selection of home decor – I think you'll find a lot you like. Lastly, a big thank you goes out to Nordstrom Rack for partnering with me on this post!
If you would like to follow along on more of my home decor, DIY, lifestyle, travel and other posts, I'd love to have you follow me on any of the following:
Pinterest / Instagram / Facebook / Twitter / Bloglovin' / Google
Disclosure: Affiliate links used. This is a sponsored post written by myself on behalf of Nordstrom Rack. All opinions and product love are 100% my own. As always, I only share brands and stores I love.