Last week I shared Part I and Part II. Today I'm back with the third and final installment of my tour as part of the Blogger Stylin' Home Tours hosted by Lindsay with White Buffalo Styling Co.
If you're stopping in from Cuckoo 4 Design, the last stop yesterday on the tour, welcome! I love Julia and her home so much and her natural, modern tour was stunning!
I'm Sarah and I live in Omaha, NE. My approach to fall this year was one of simplicity. My husband and I completed our dream backyard makeover this summer, so I haven't exactly been eager to jump into any new projects or major decorating overhauls. With that being said, I've added in some textures and warmth for the cooler months ahead. And for those that saw the first two parts of my tour, you'll be happy to know I finally have a little pumpkin action going on finally.
Welcome to our home!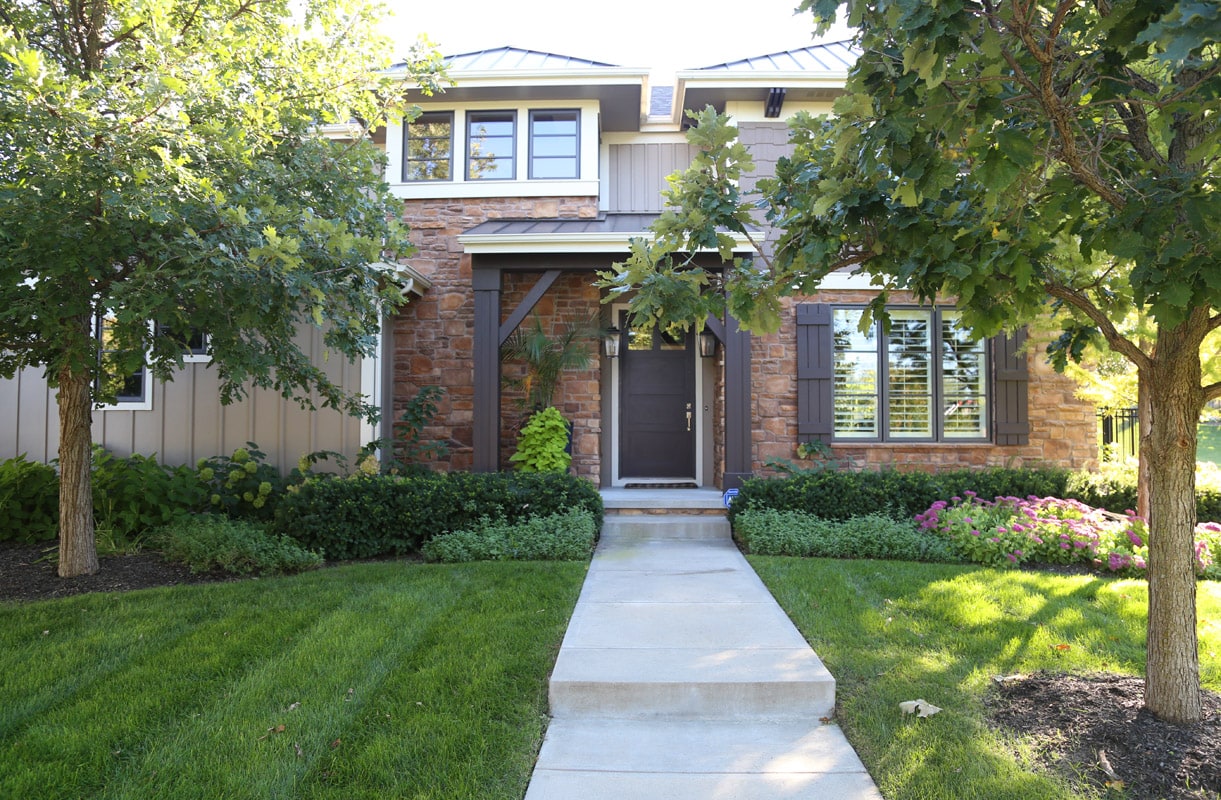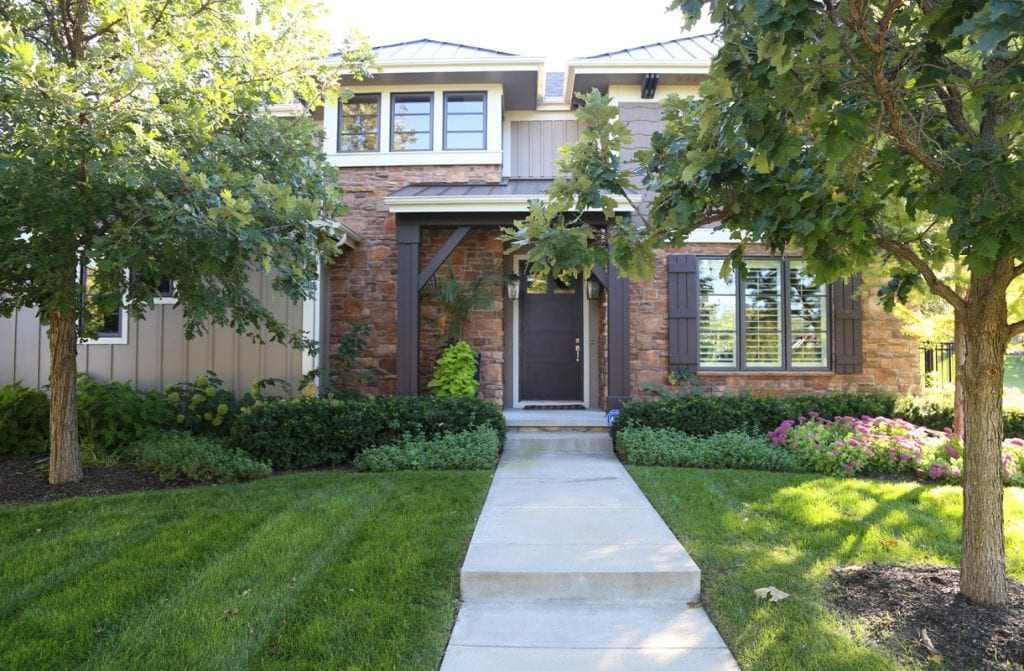 Over the weekend, I added this buffalo check rug to our entryway and I'll still staring at it with puffy heart eye emojis. I also swapped out the pillow cover on the chair for this dark green velvet beauty.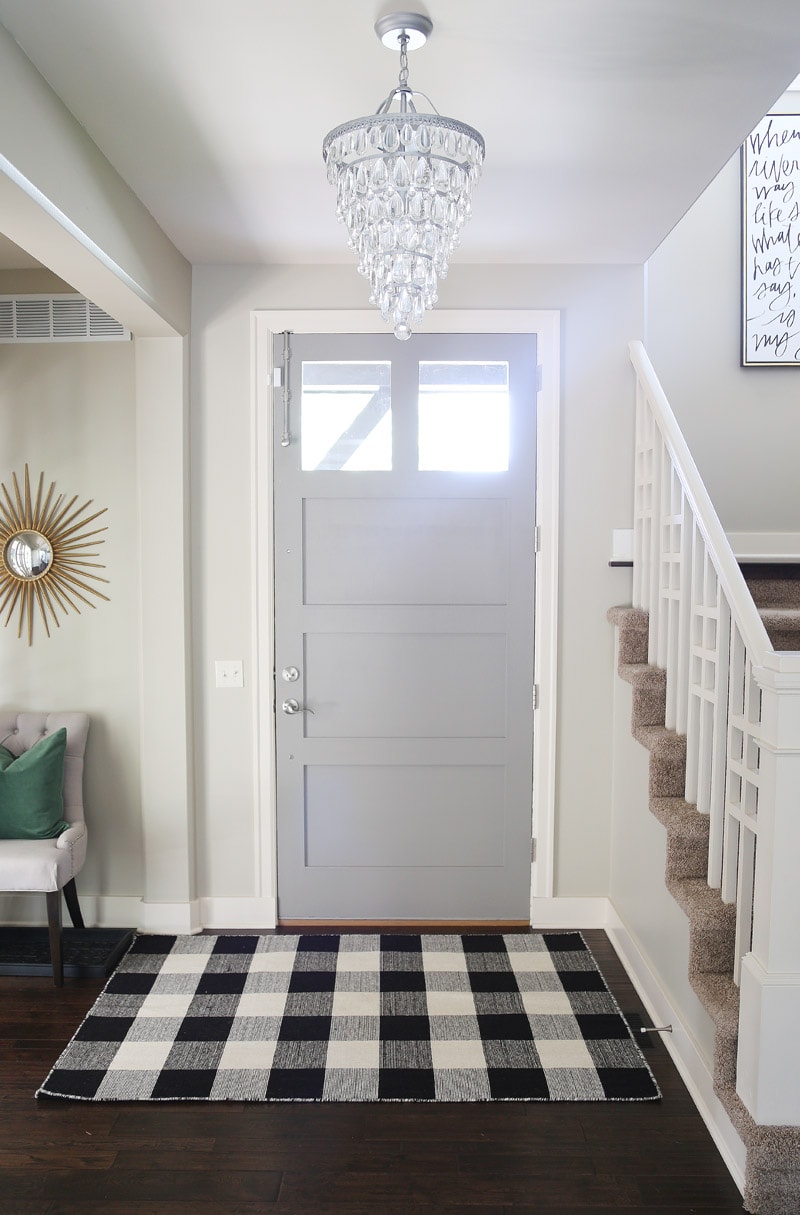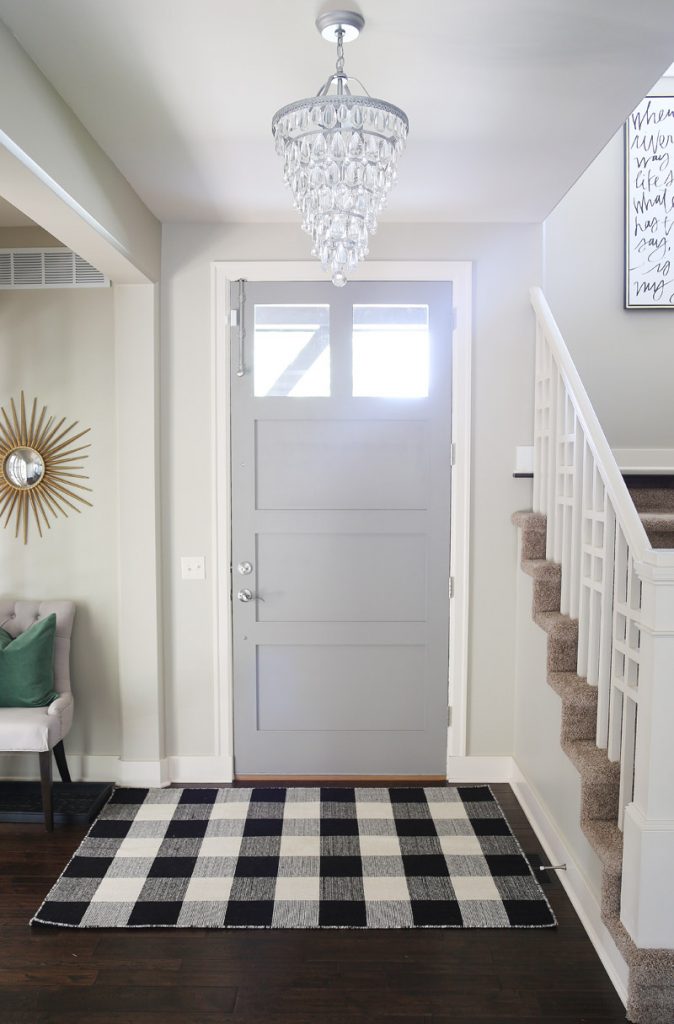 SHOP THE LOOK OF OUR ENTRYWAY DOOR (click any image for more info):

Our entryway hallway gets so much natural light as you walk down the hallway. But, because the space is long and narrow it can be a bit challenging to decorate. My favorite piece is my Doxology canvas and I tend to decorate around it every season! I added a buffalo check pillow and some fresh hydrangea to the mix and called it a day.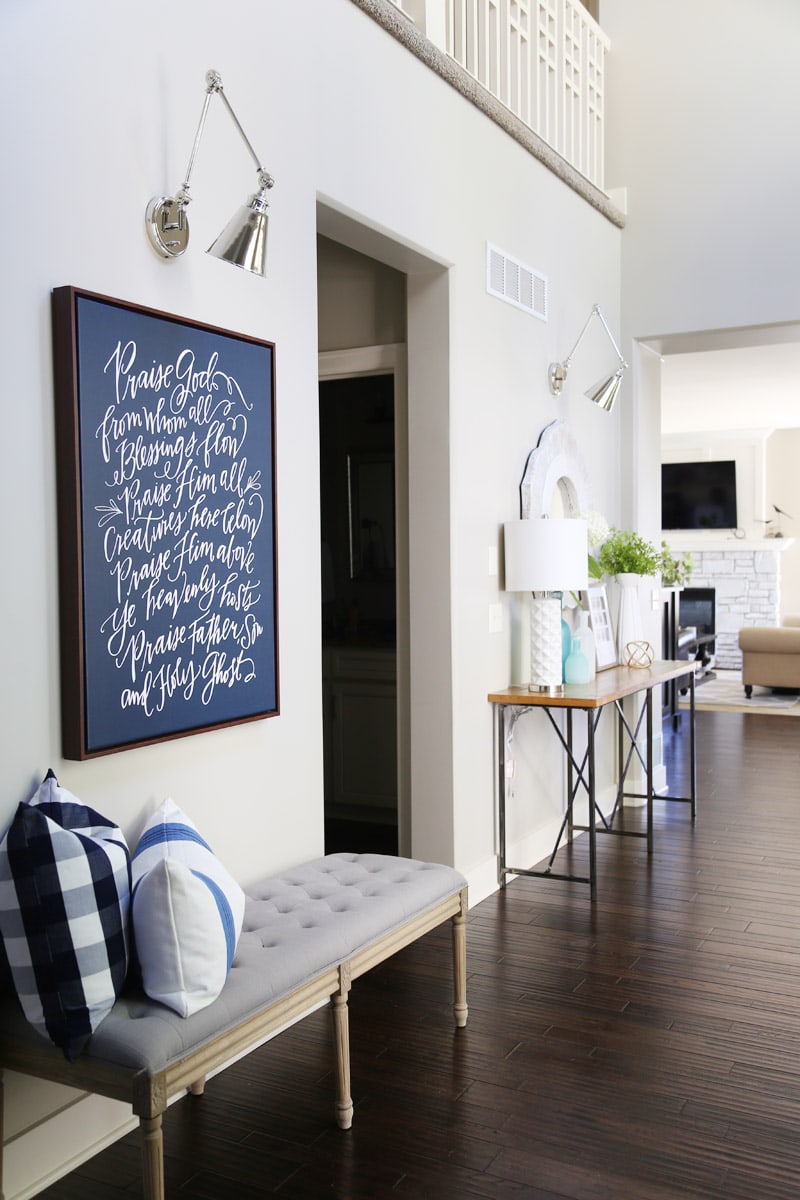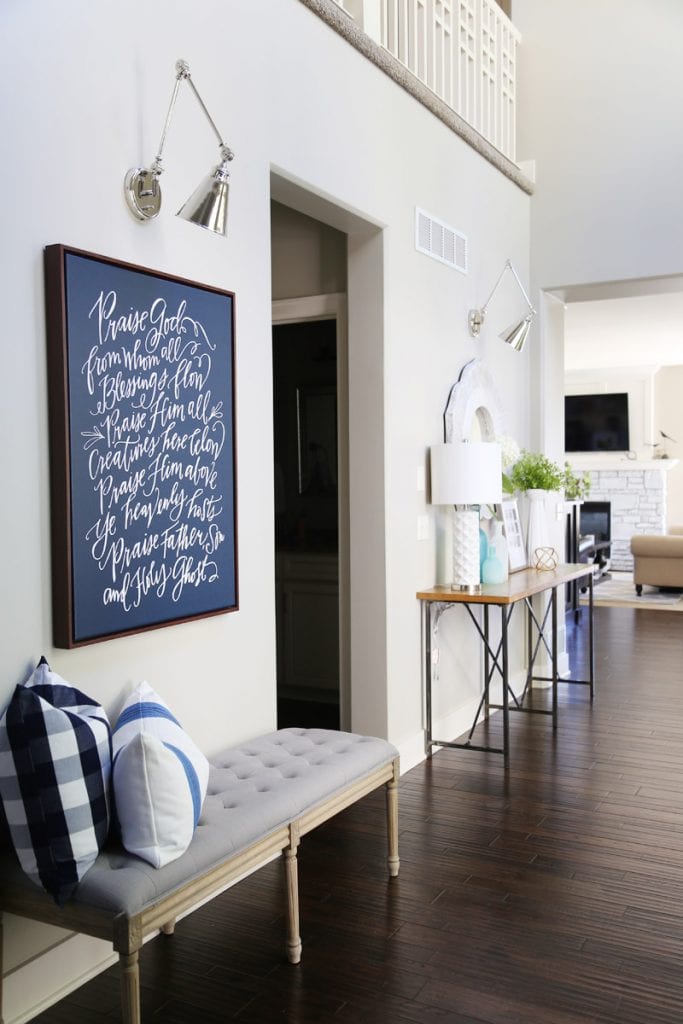 SHOP THE LOOK OF OUR ENTRYWAY HALLWAY (click any image for more info):

I tend to keep our kitchen fairly clutter and decor-free. But, I recently added a vase to the island in our kitchen with some faux dried sunflowers I recently picked up at Pottery Barn. I'm not able to find them online, but you may be able to find them in a local store. The buffalo check tea towels were from the dollar section at Target!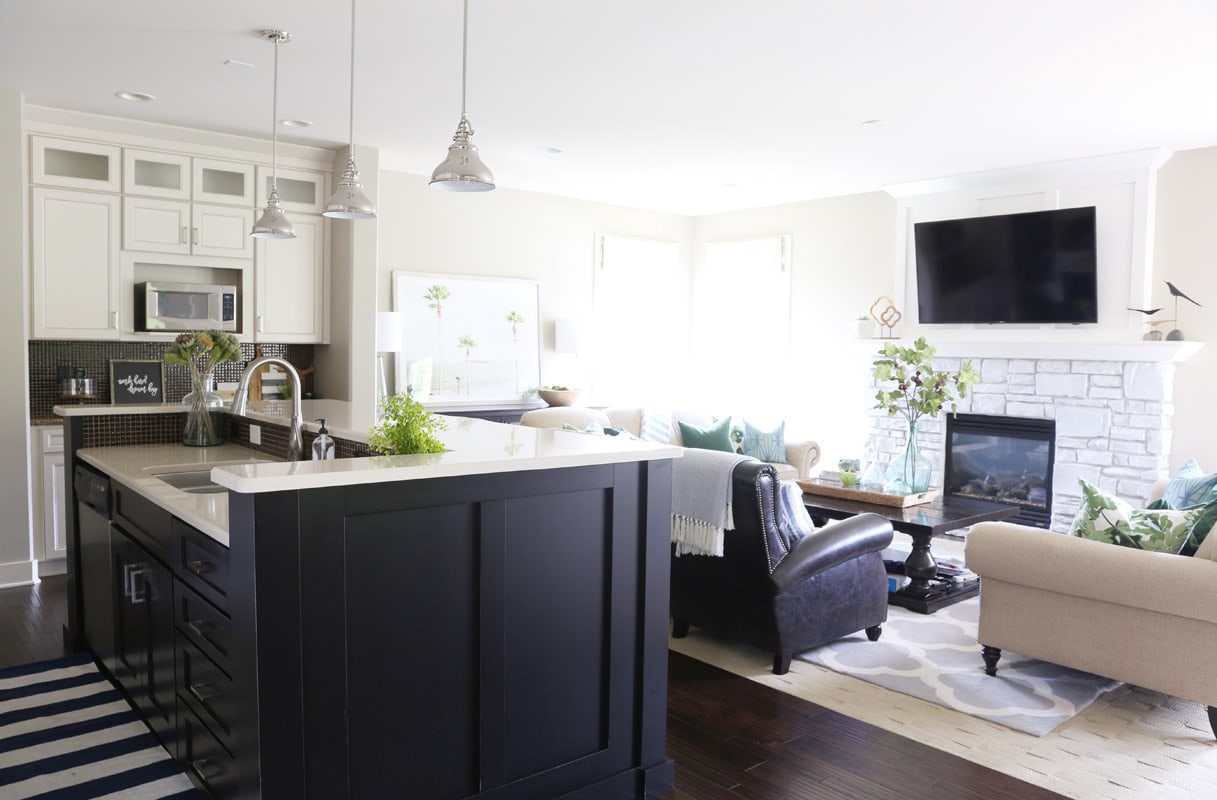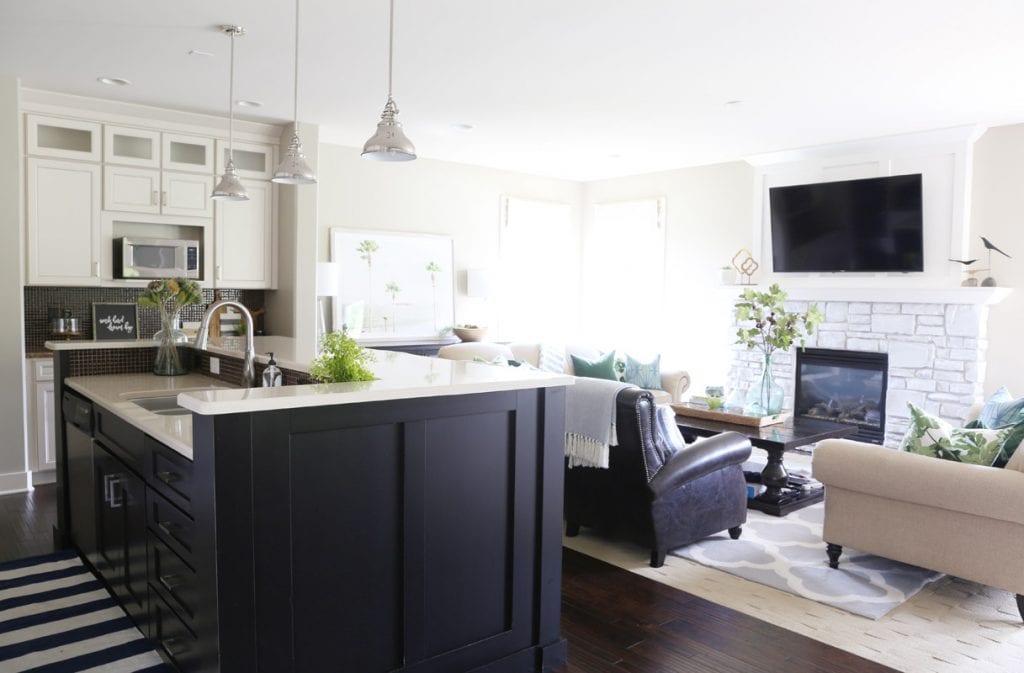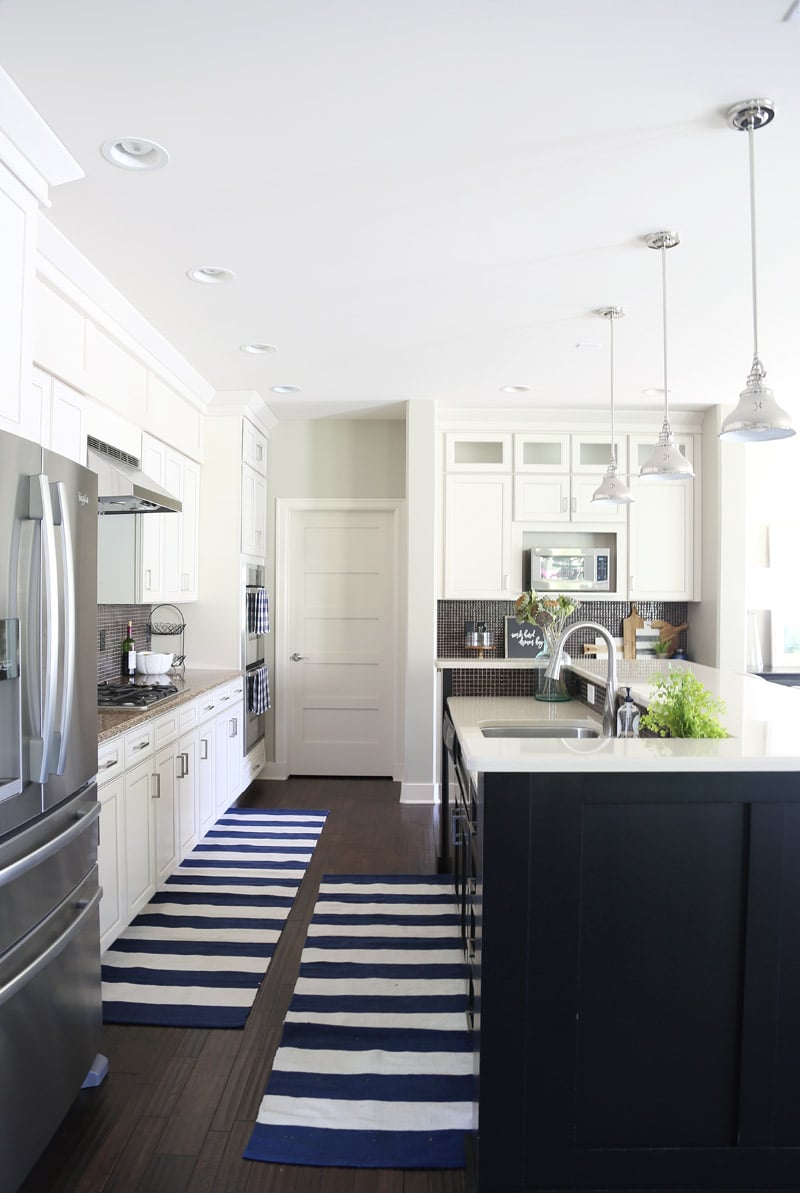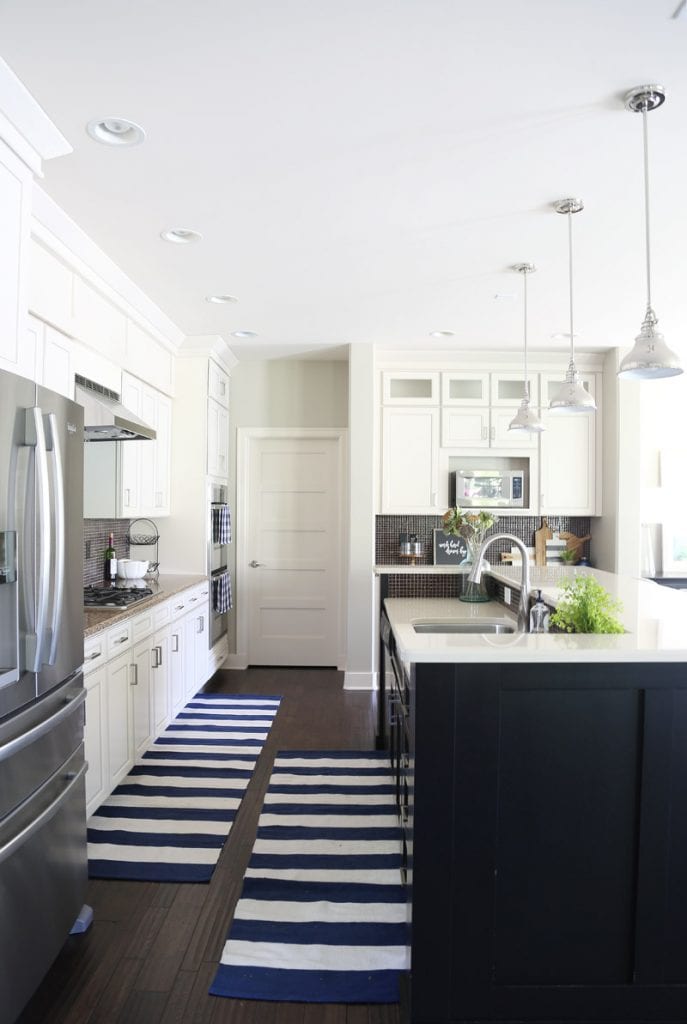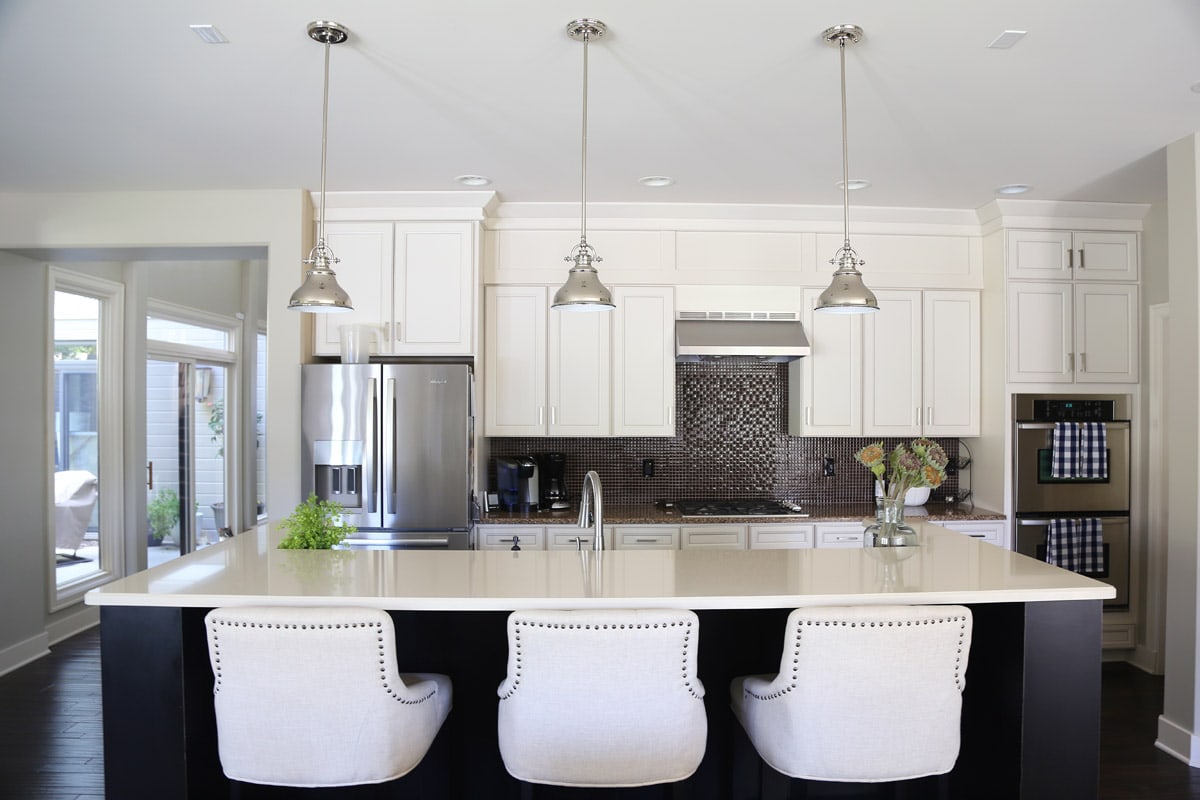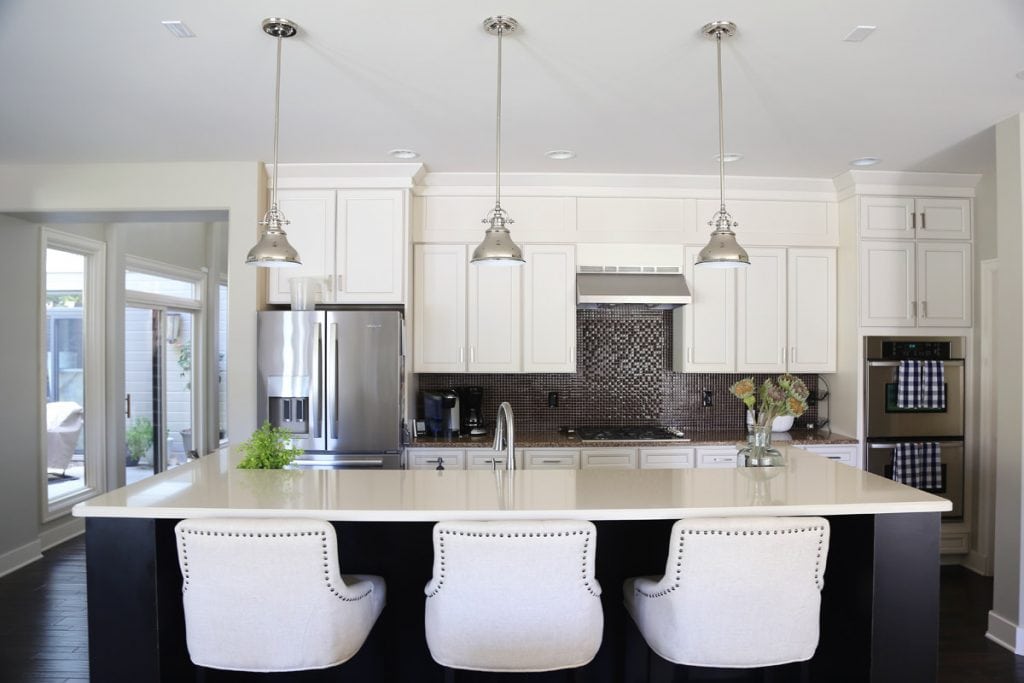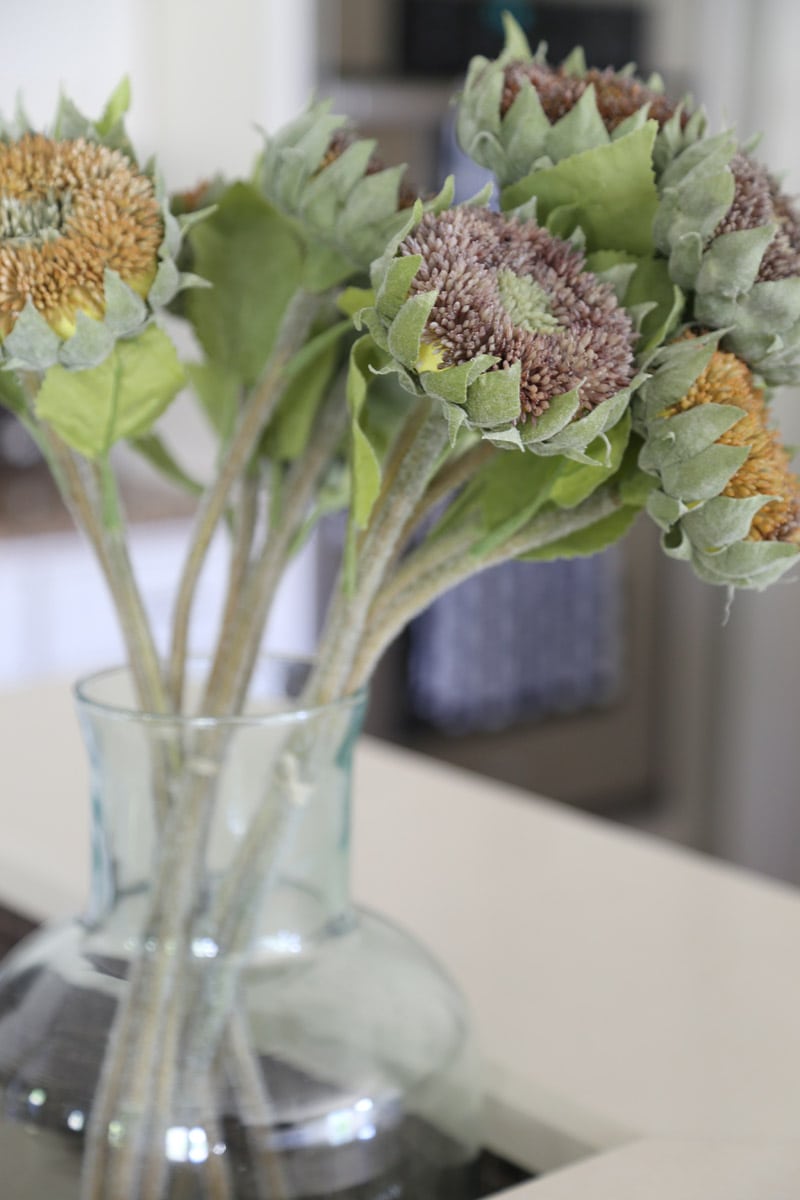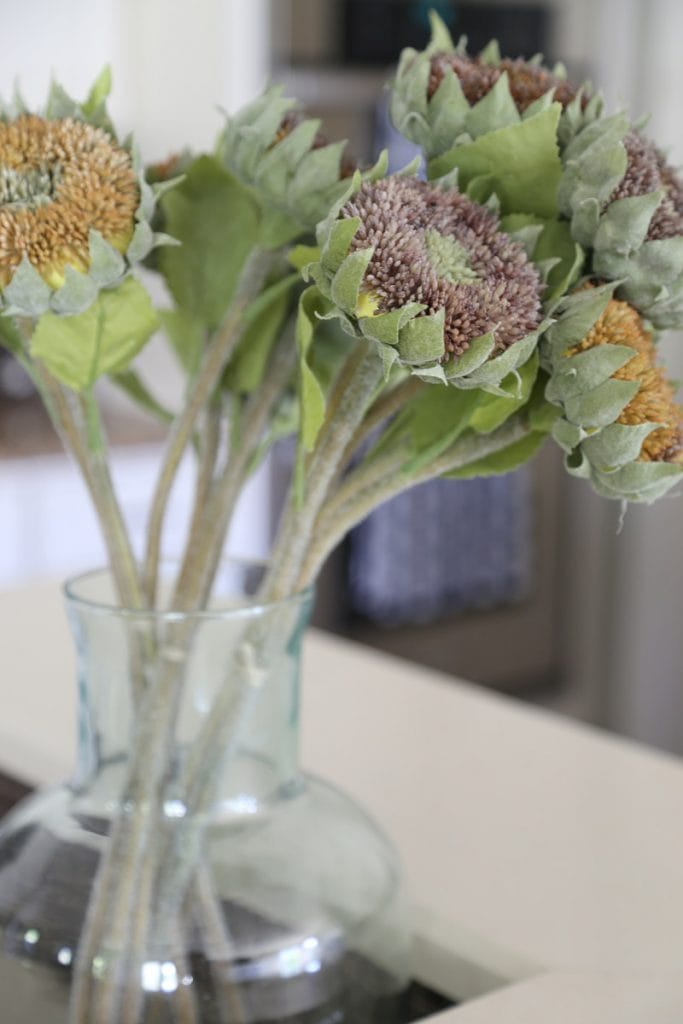 SHOP THE LOOK OF OUR KITCHEN (click any image for more info):

Fig leaves and fig leaf fabric have been my obsessions this year. Clearly. So, our living room is bursting with the motif.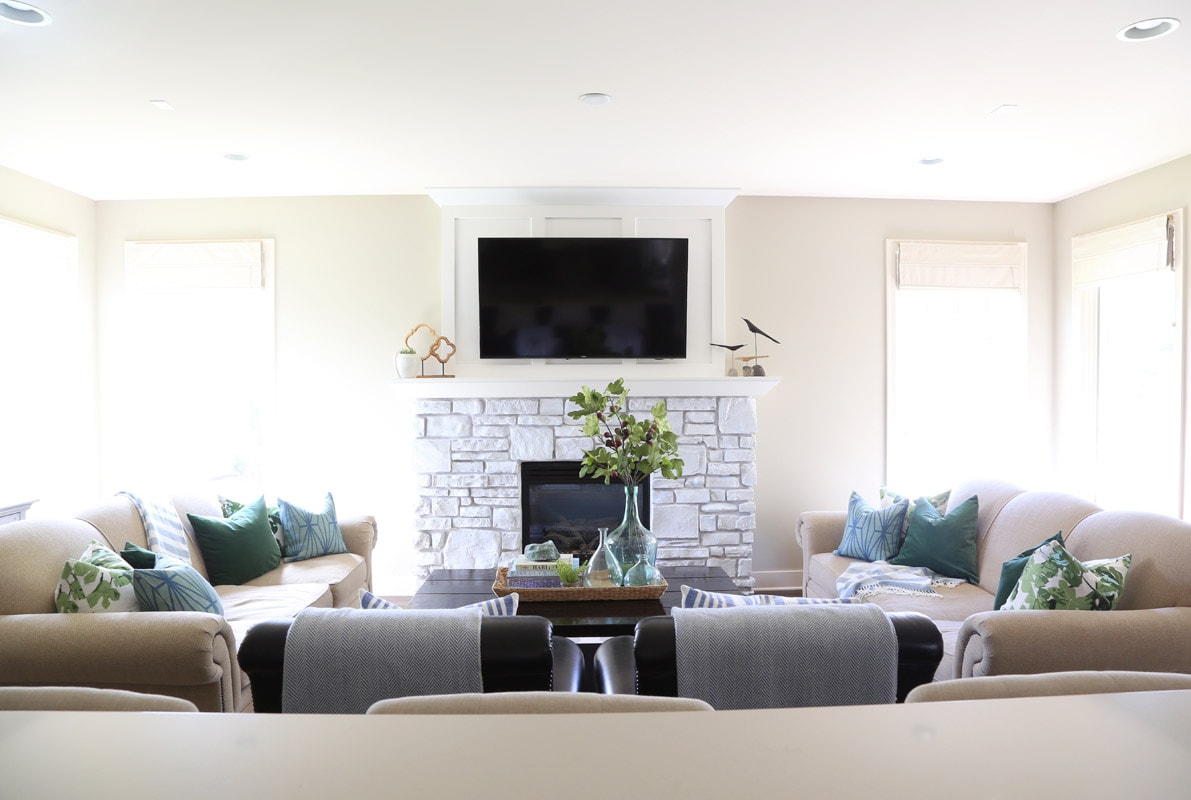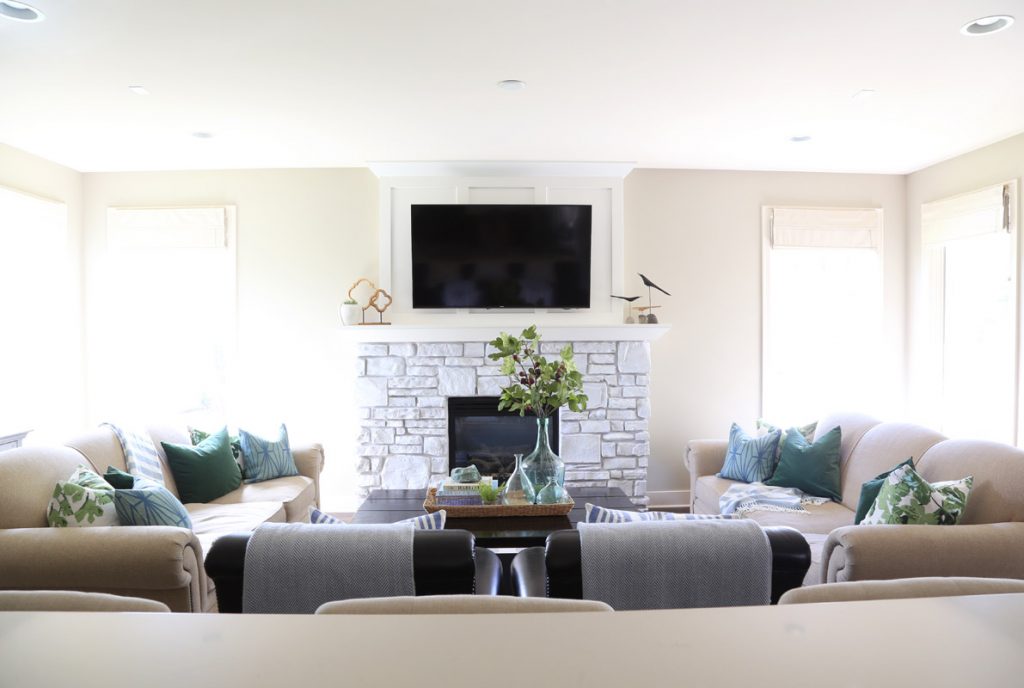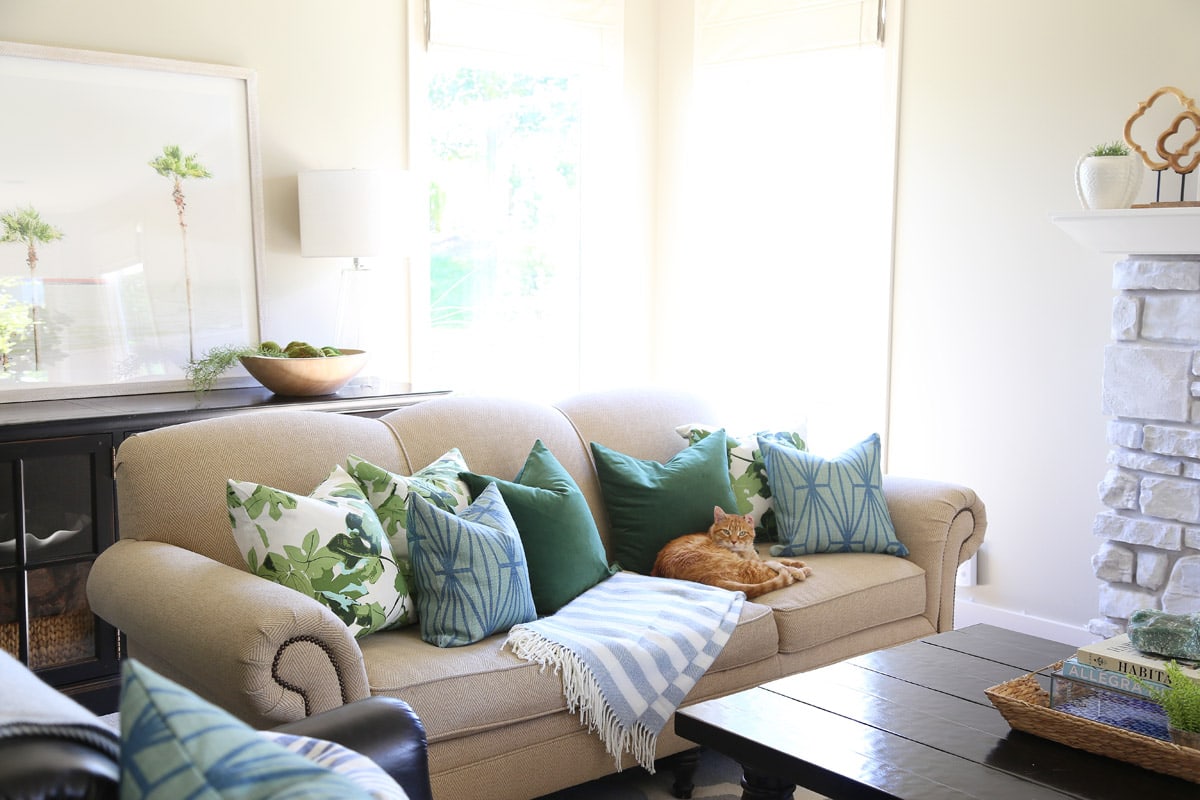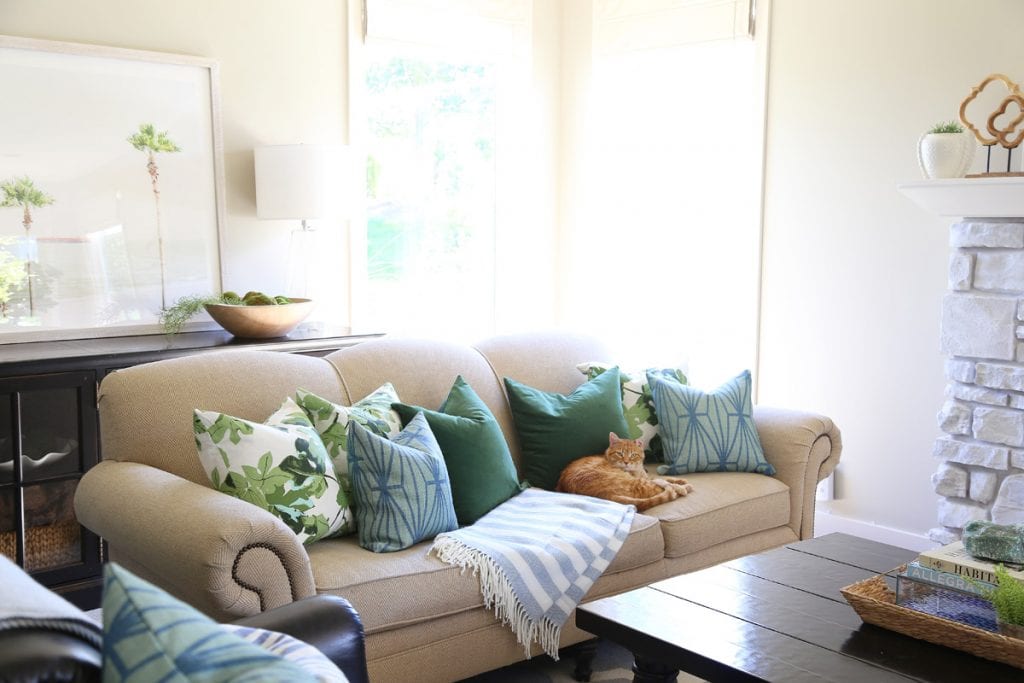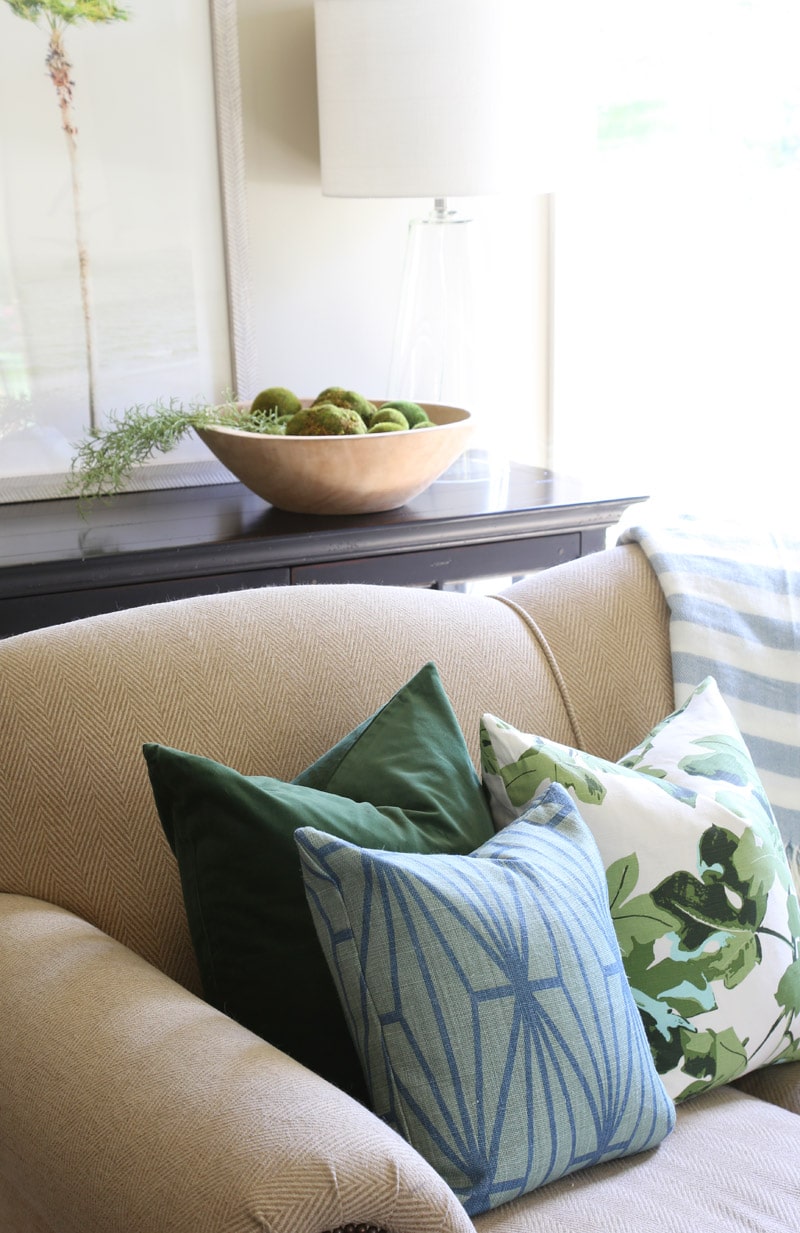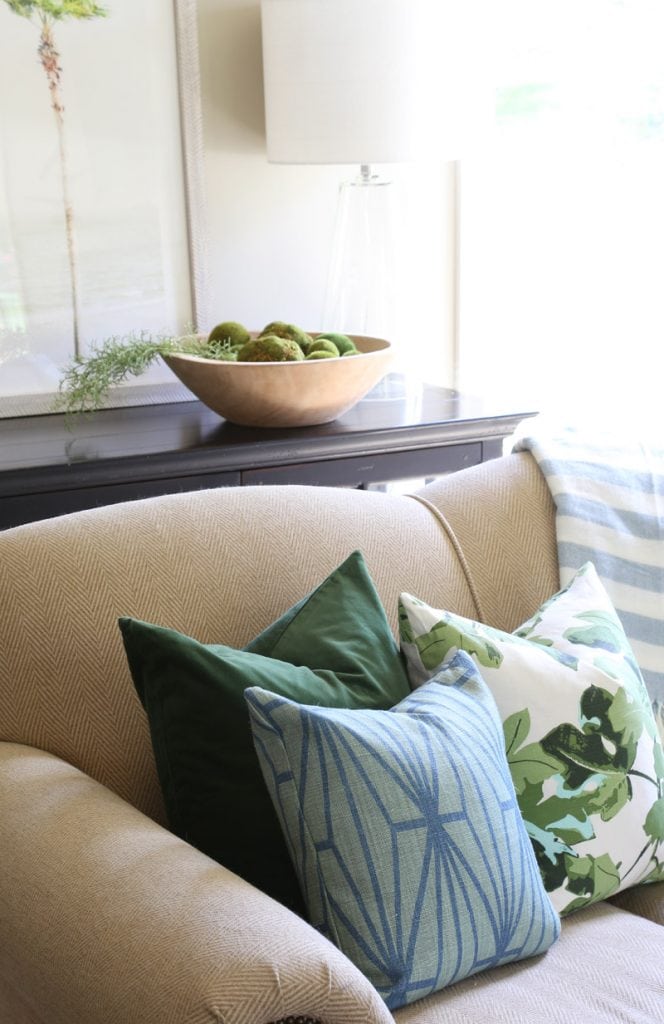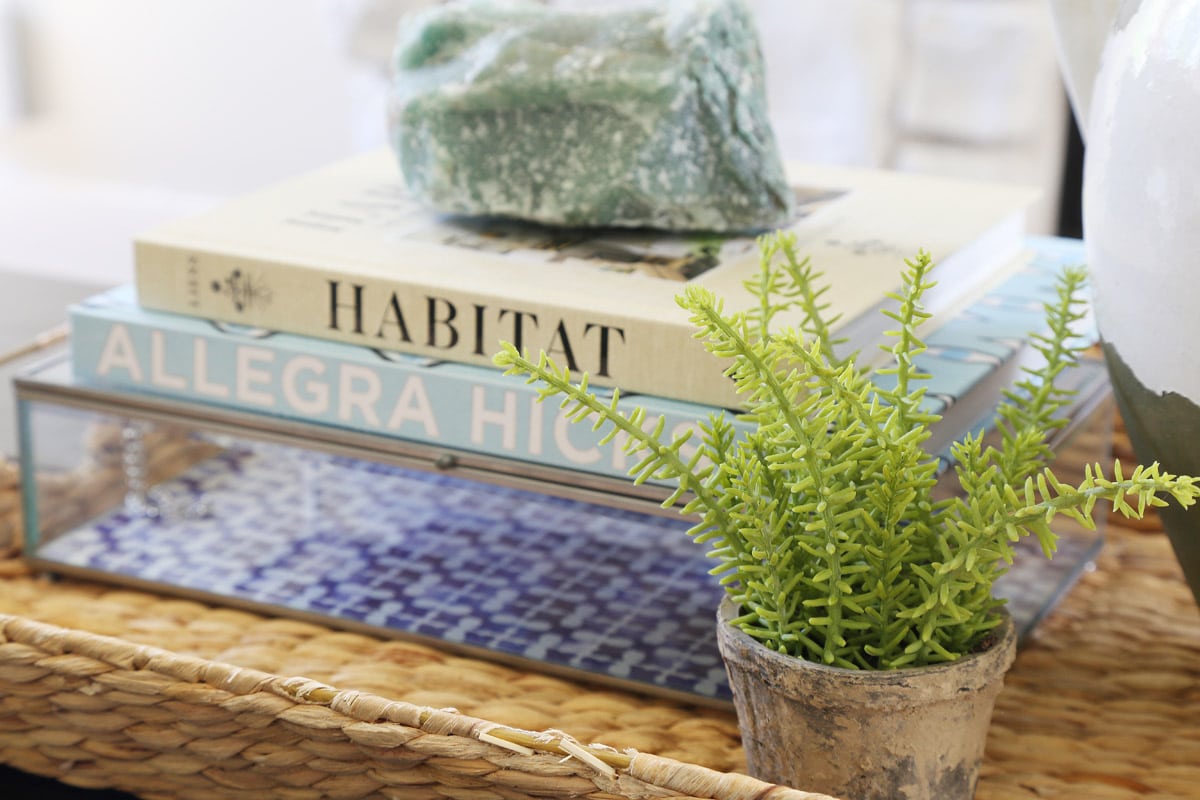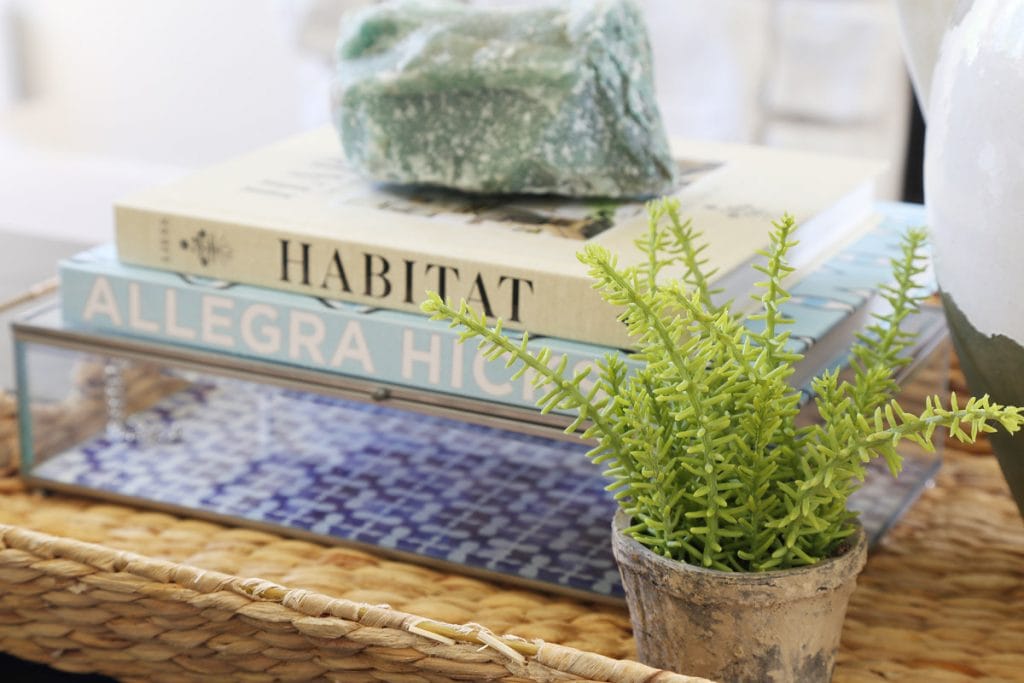 SHOP THE LOOK OF OUR LIVING ROOM (click any image for more info):

Our dining room continues the fig leaf and buffalo check you can find in many of the other rooms in our home. Our dining room is currently under a bit of construction so you only get some sidewall shots 😉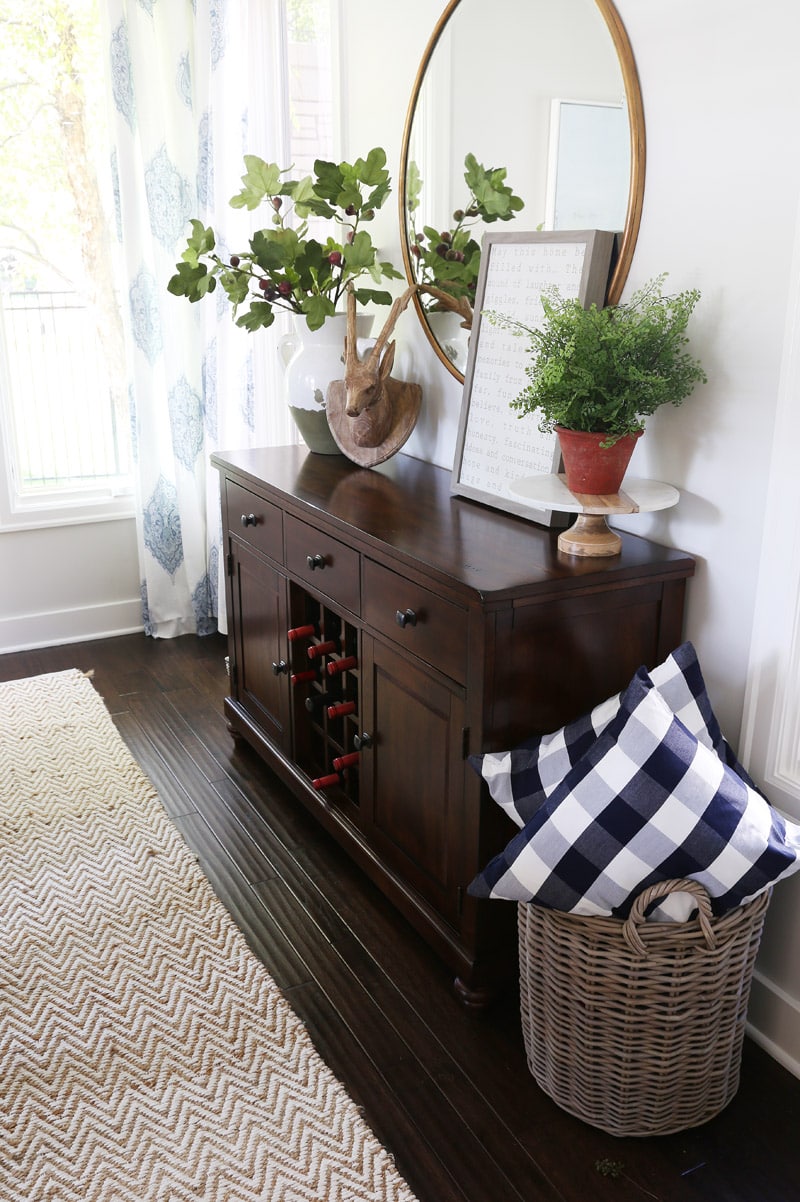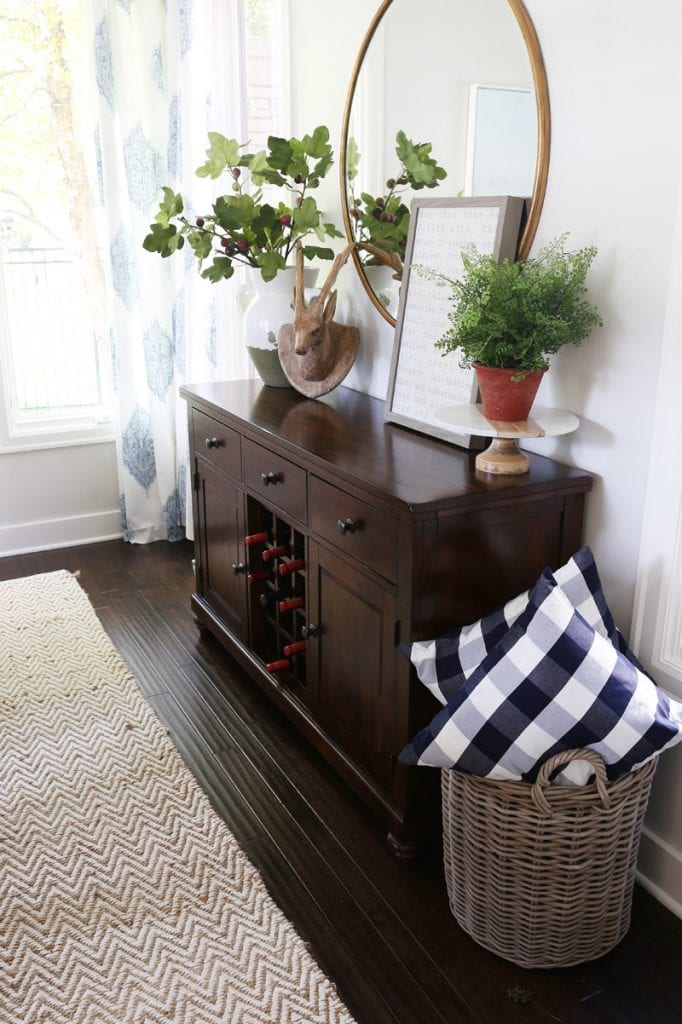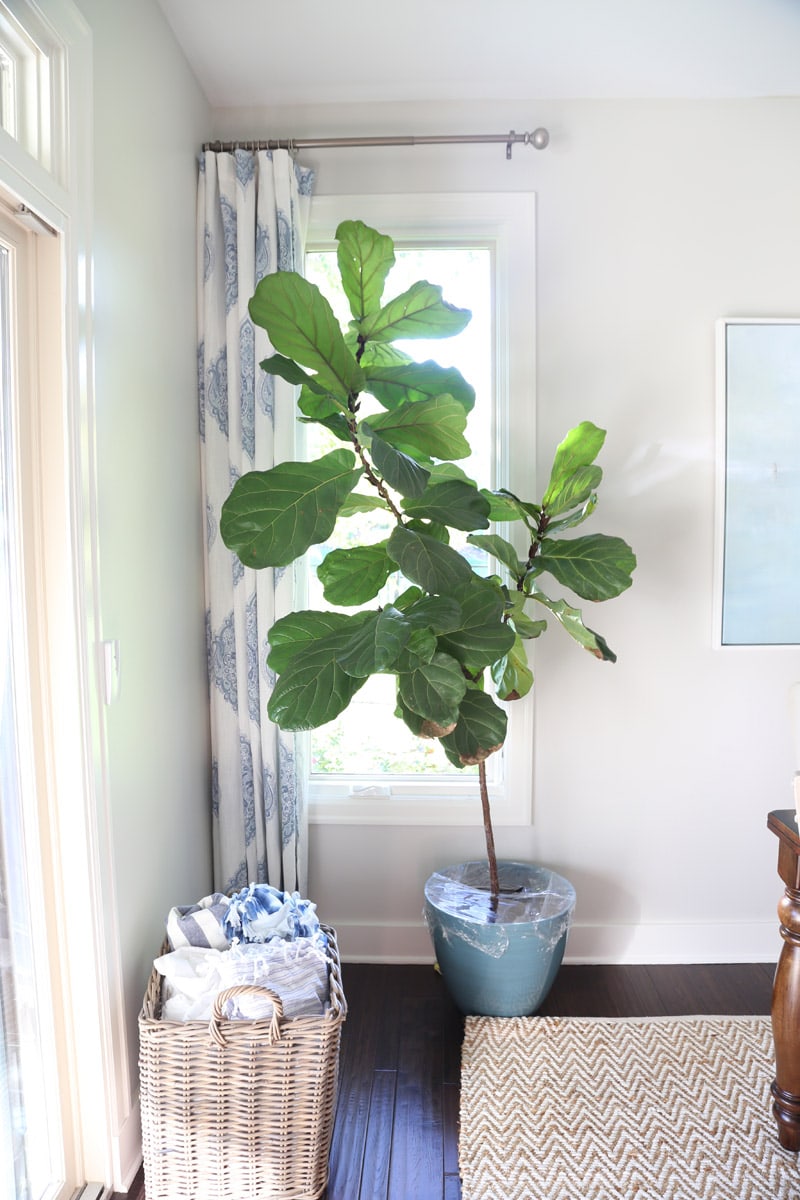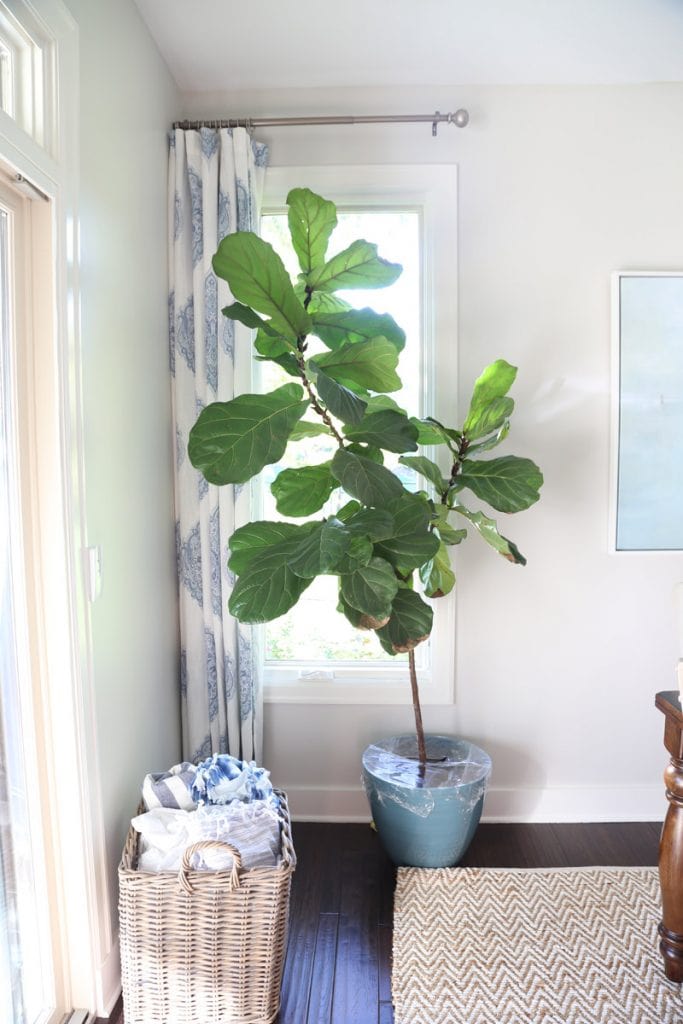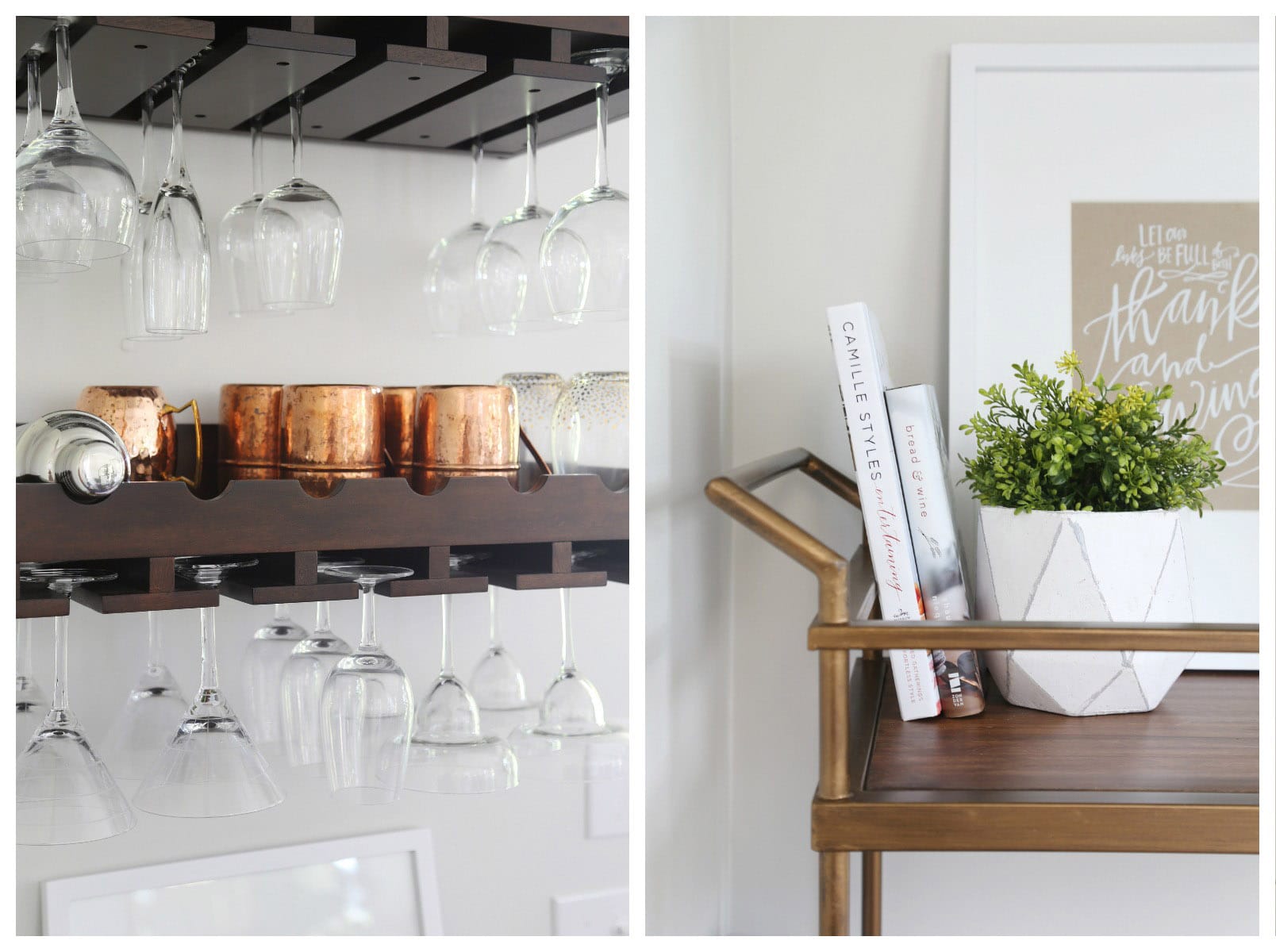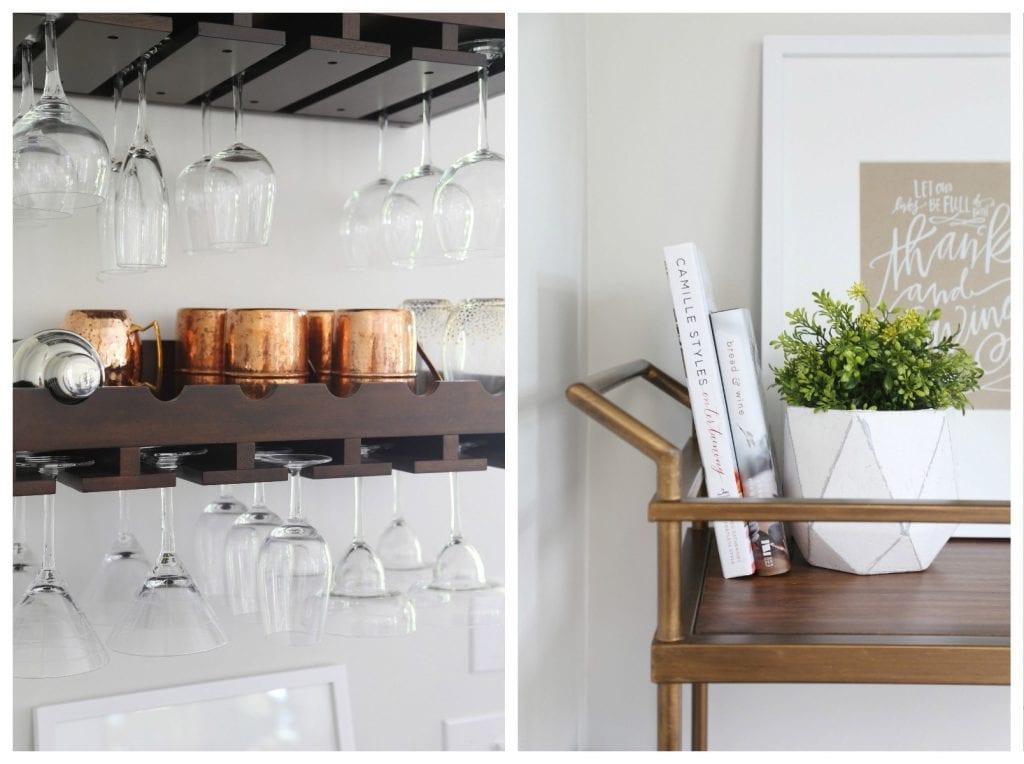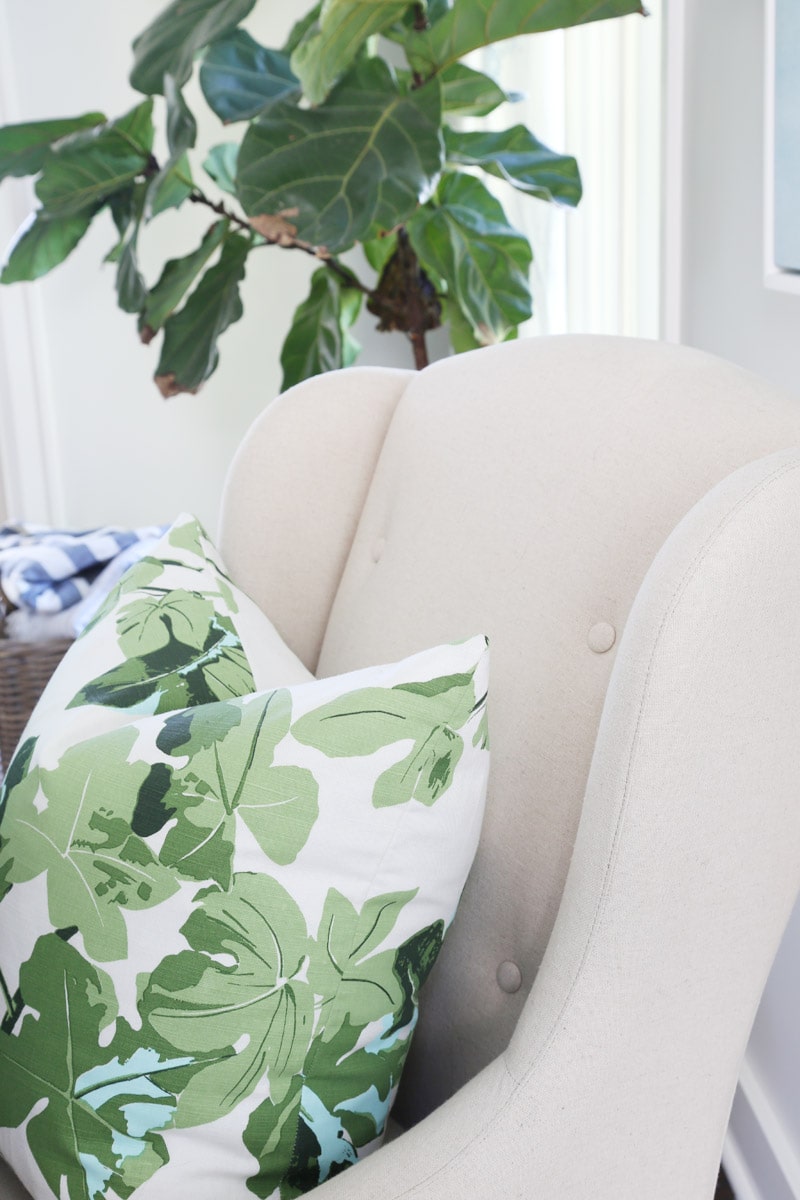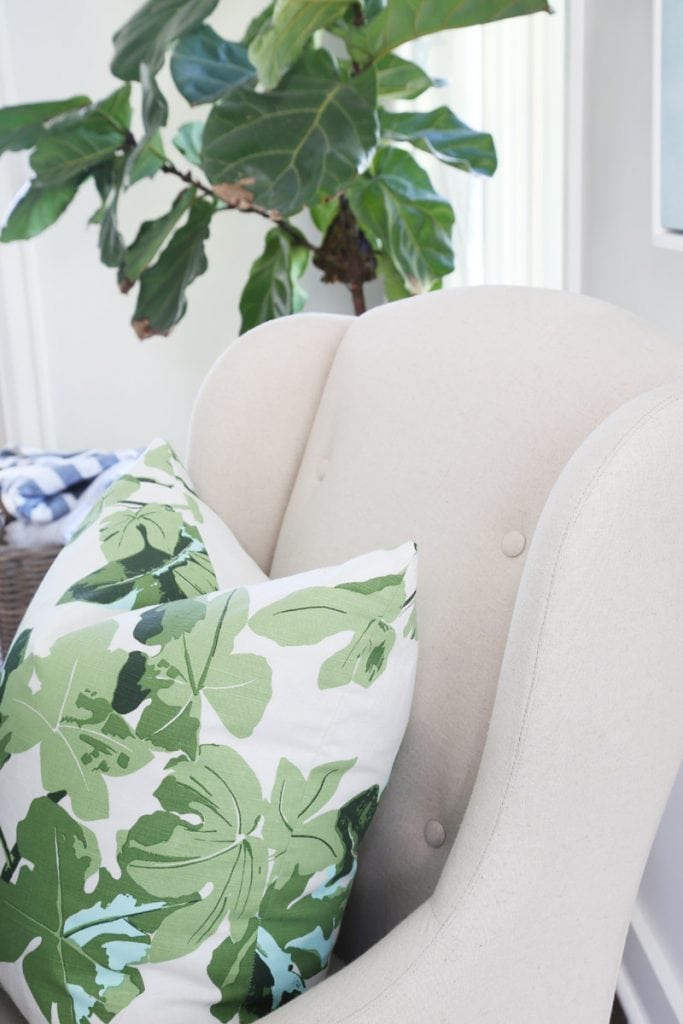 SHOP THE LOOK OF OUR DINING ROOM (click any image for more info):

My office has seen some major change lately, and although it's not entirely done, I'm loving the direction it's headed! As a side note, I have two $500 lighting giveaways in this post if you are interested (from the same place I got the light fixture in my office). I'm still loving my new abstract art as well!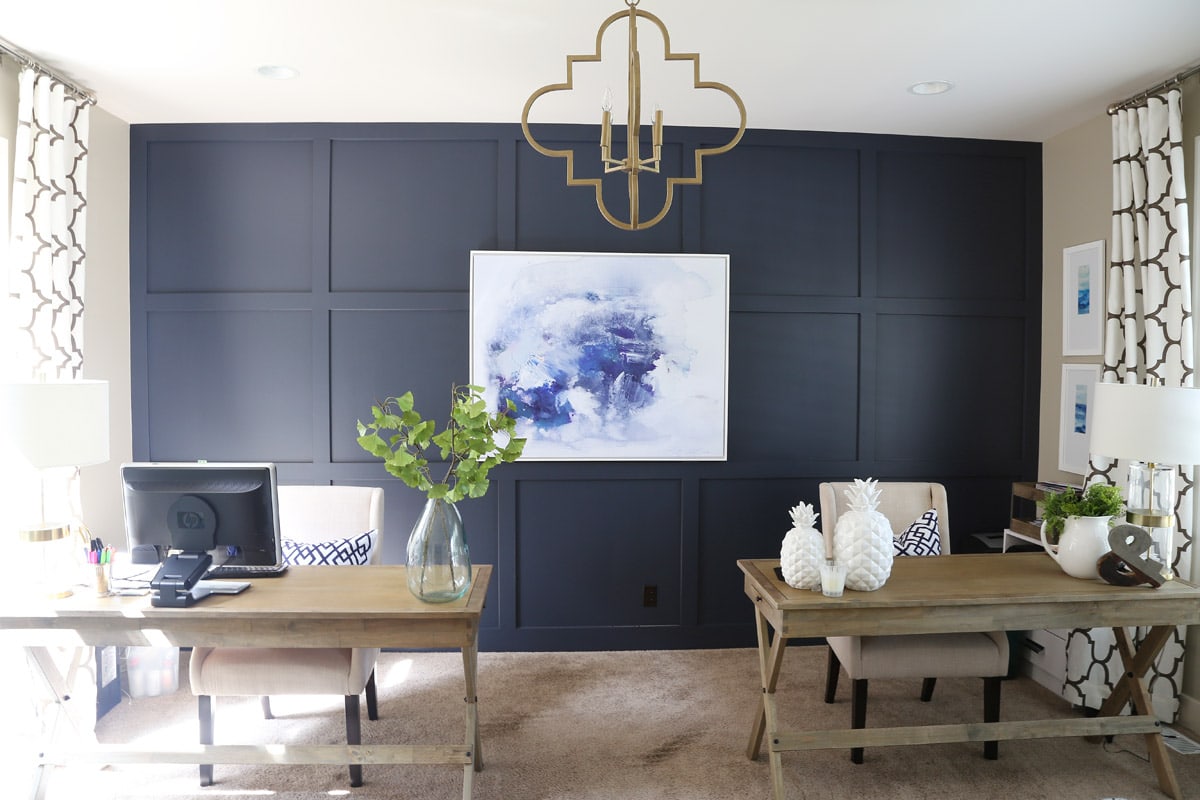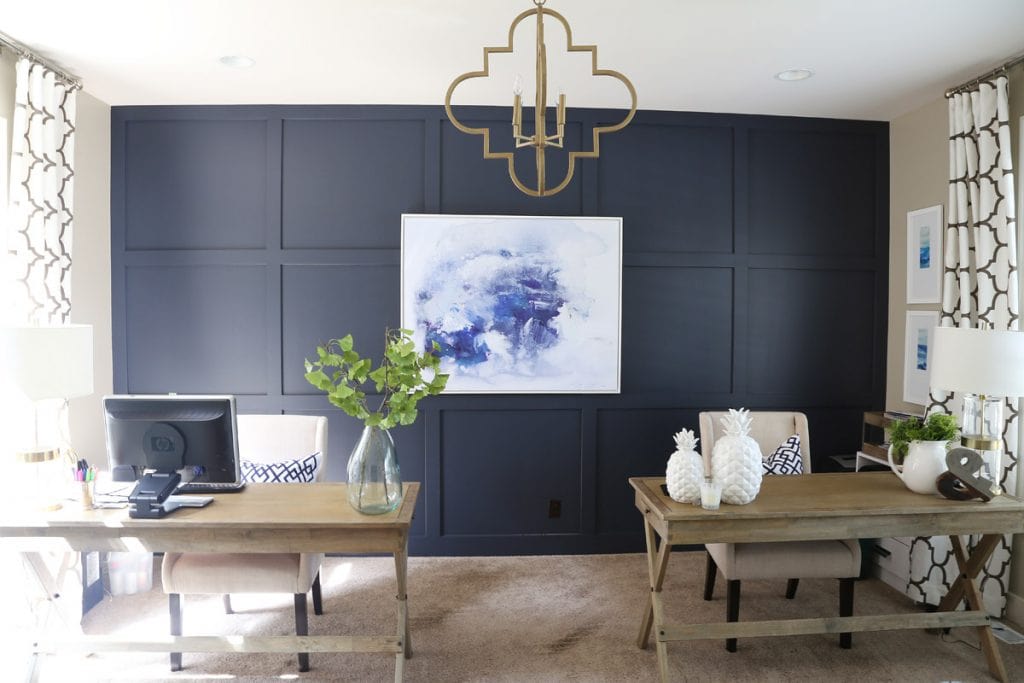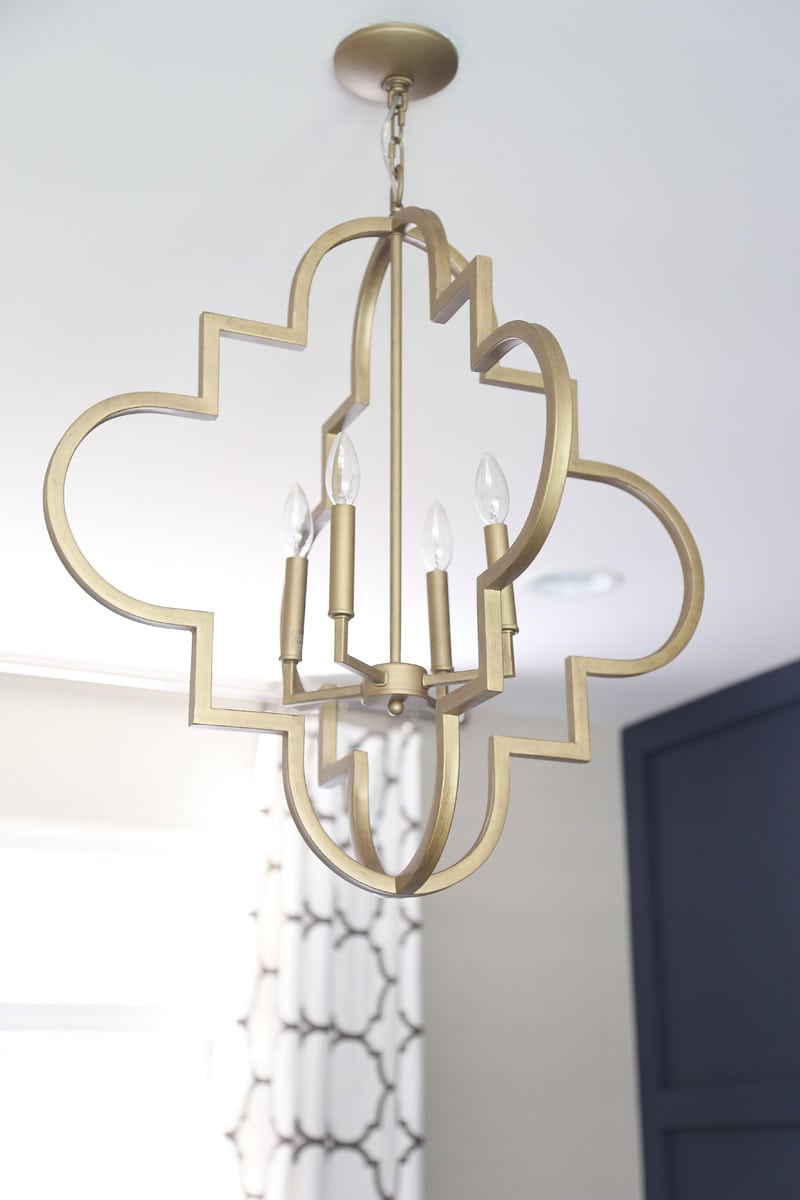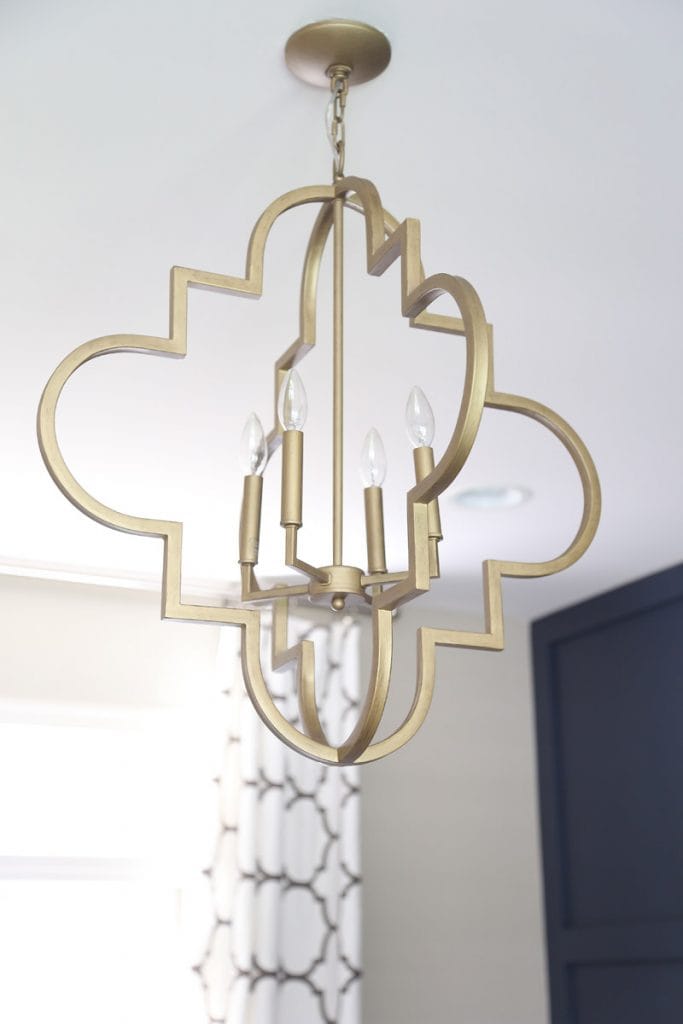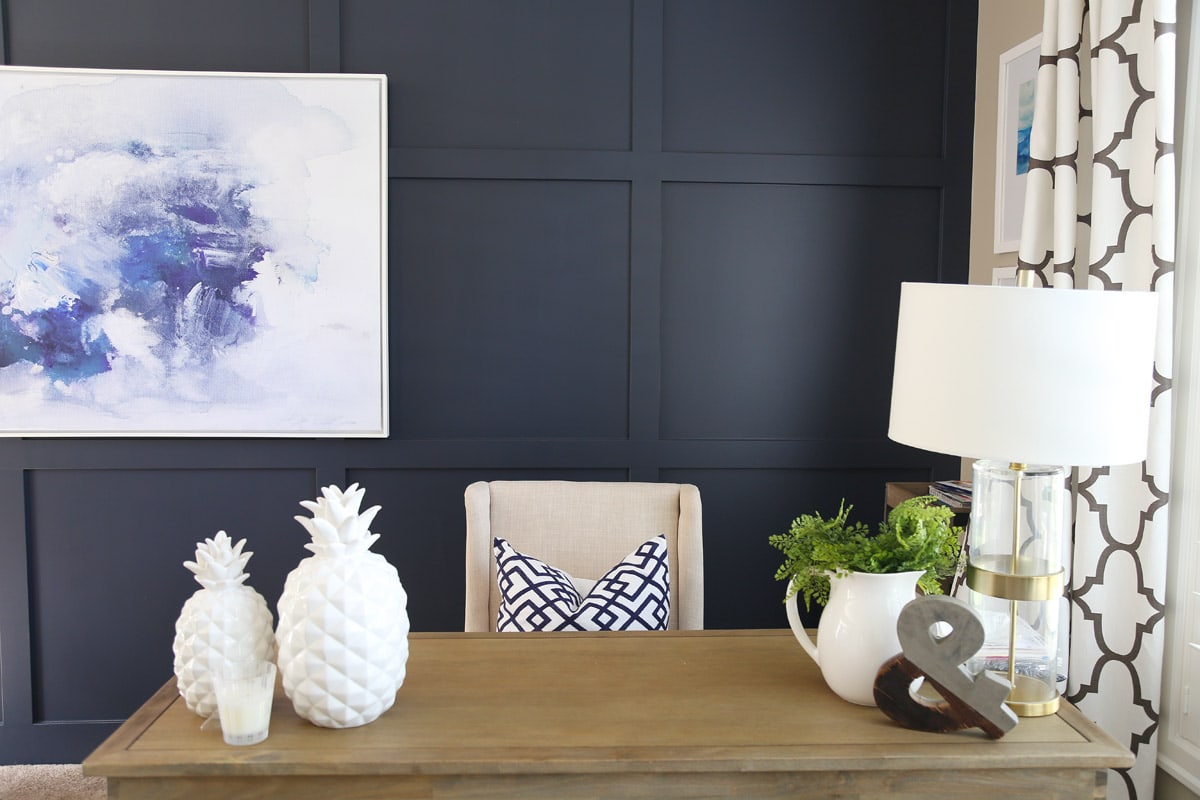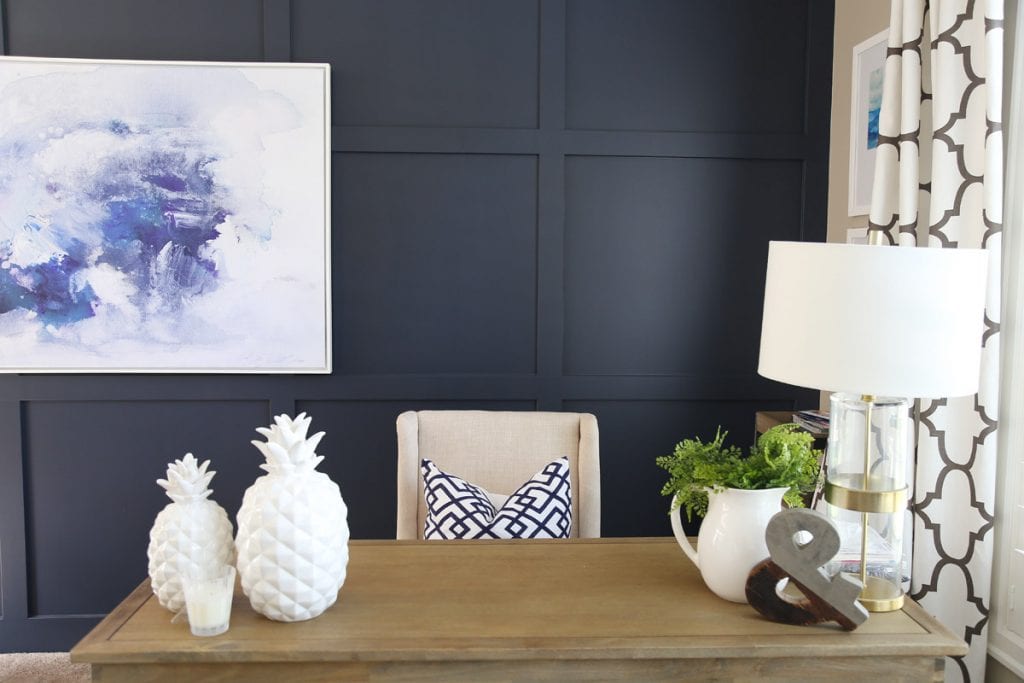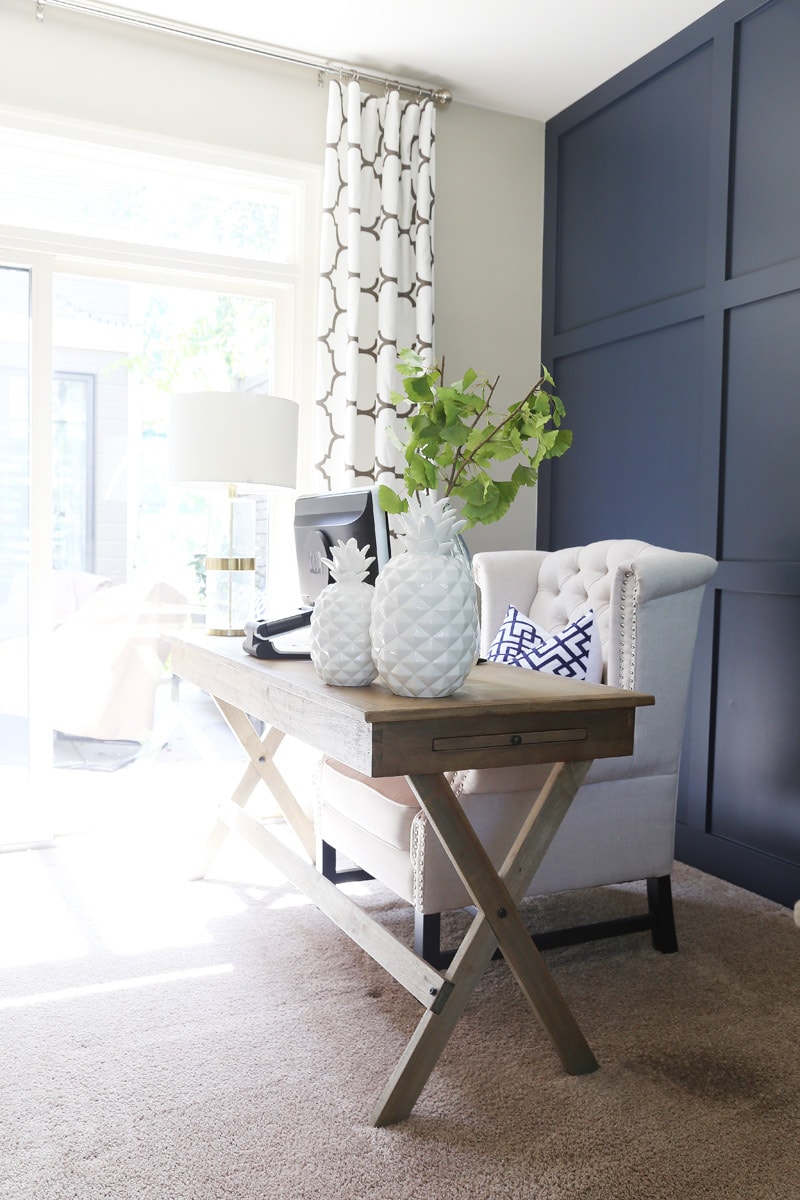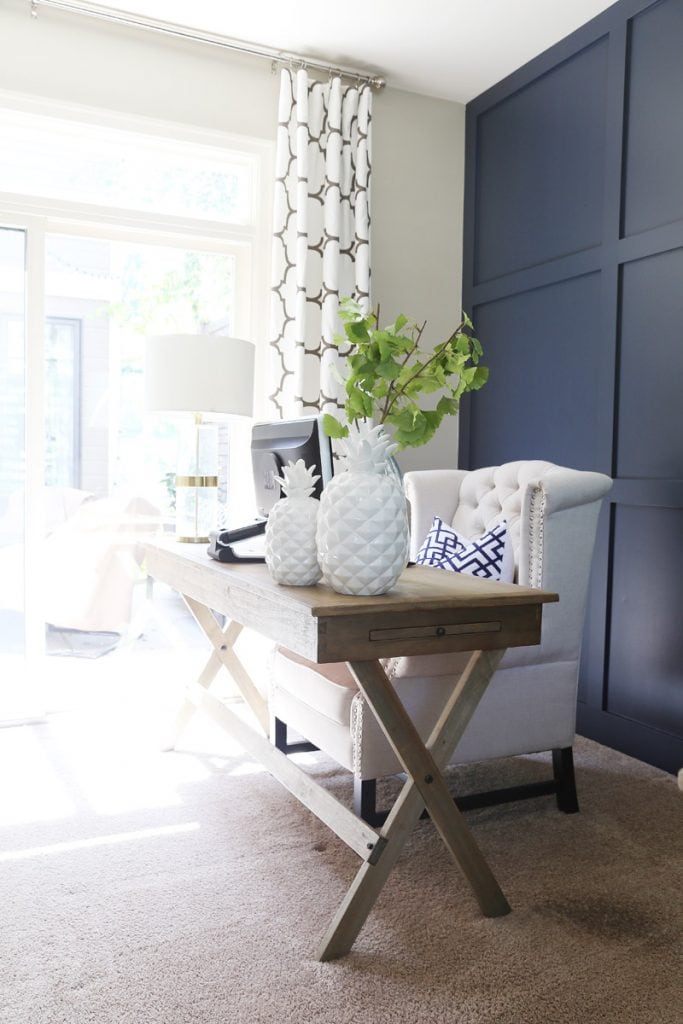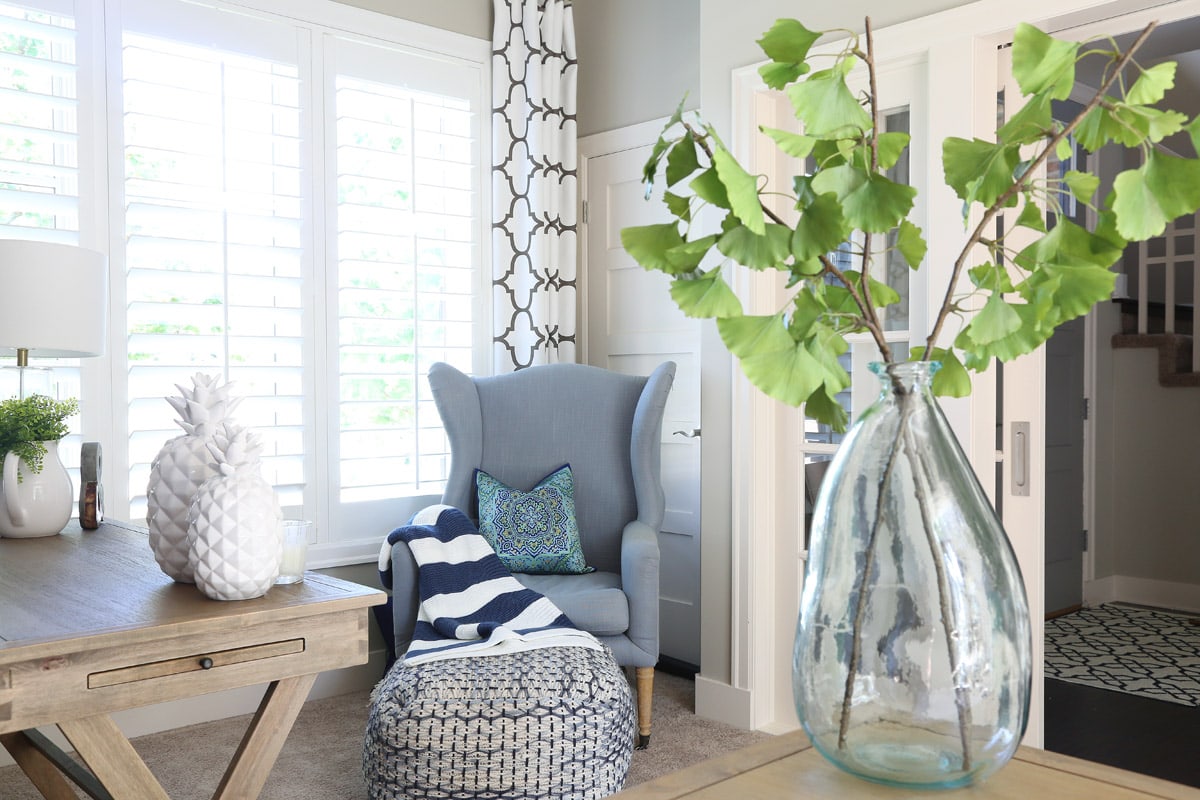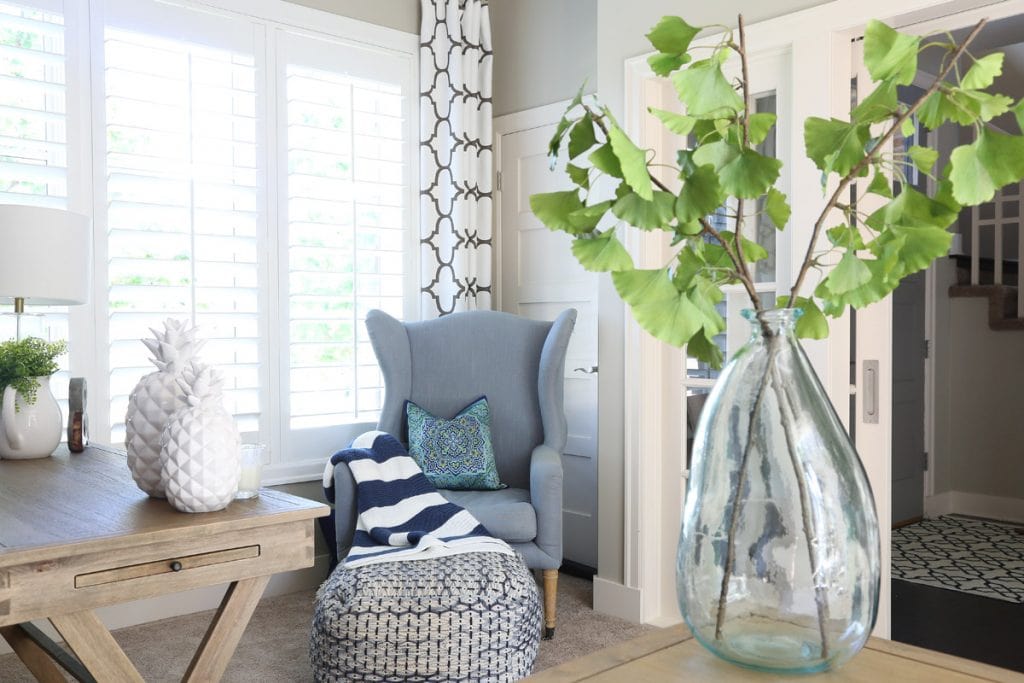 SHOP THE LOOK OF OUR OFFICE (click any image for more info):

In our yet-to-be-finished mudroom (yes, that's still just primer on the shiplap), I added a few small touches of fall. Gordman's was kind enough to send me a gift card for this tour and I picked up a few things, including those white pumpkin picks I added to the vase. I love the organic, raw feeling they have and they add the perfect touch of fall to a room I don't tend to decorate seasonally. I picked up those botanical prints at my friend Nancy's store, before it closed, and I love that they work for fall but are really a year-round staple. PS that jacket is my new favorite purchase for fall. Plus the price is so good and I love the longer length!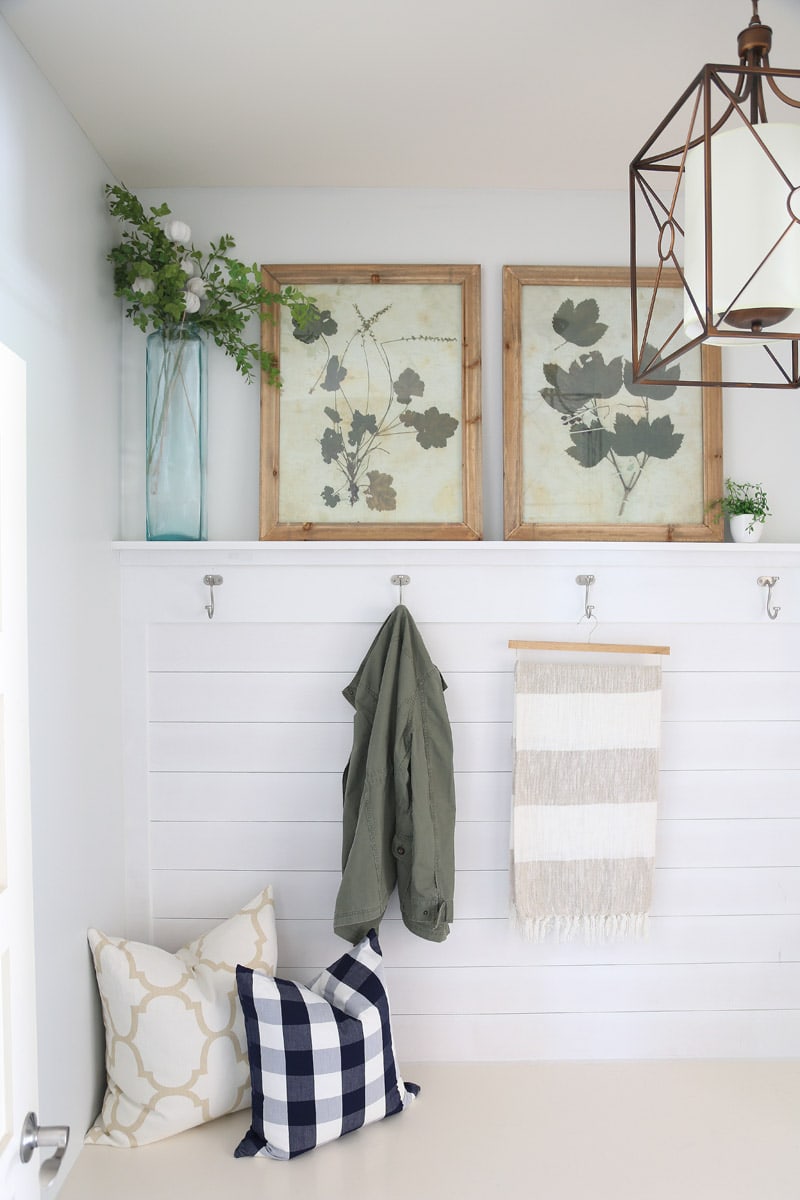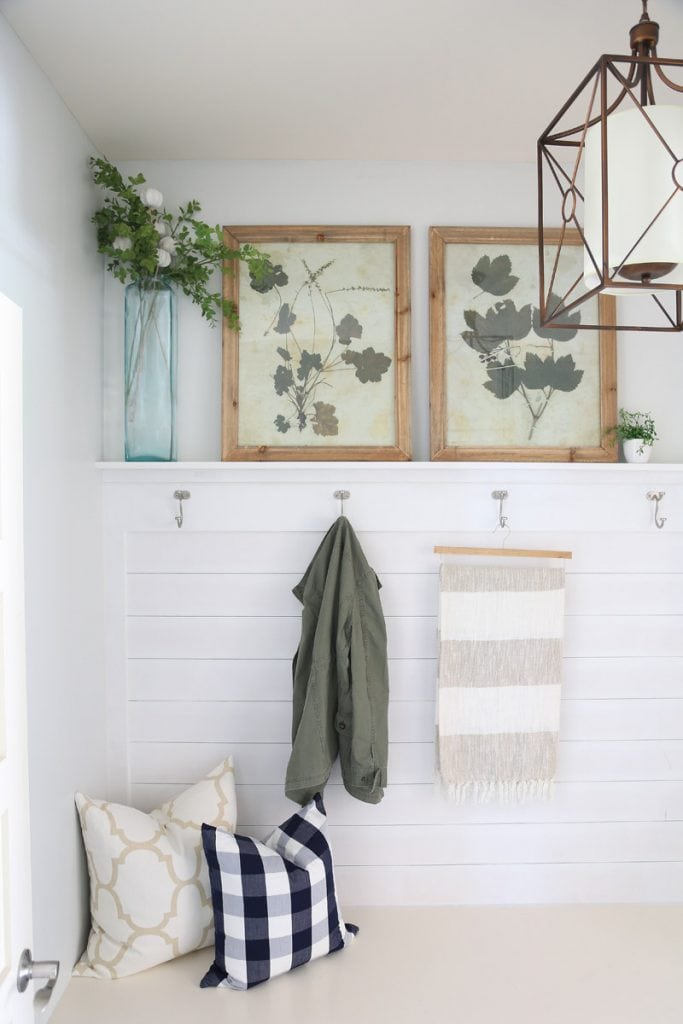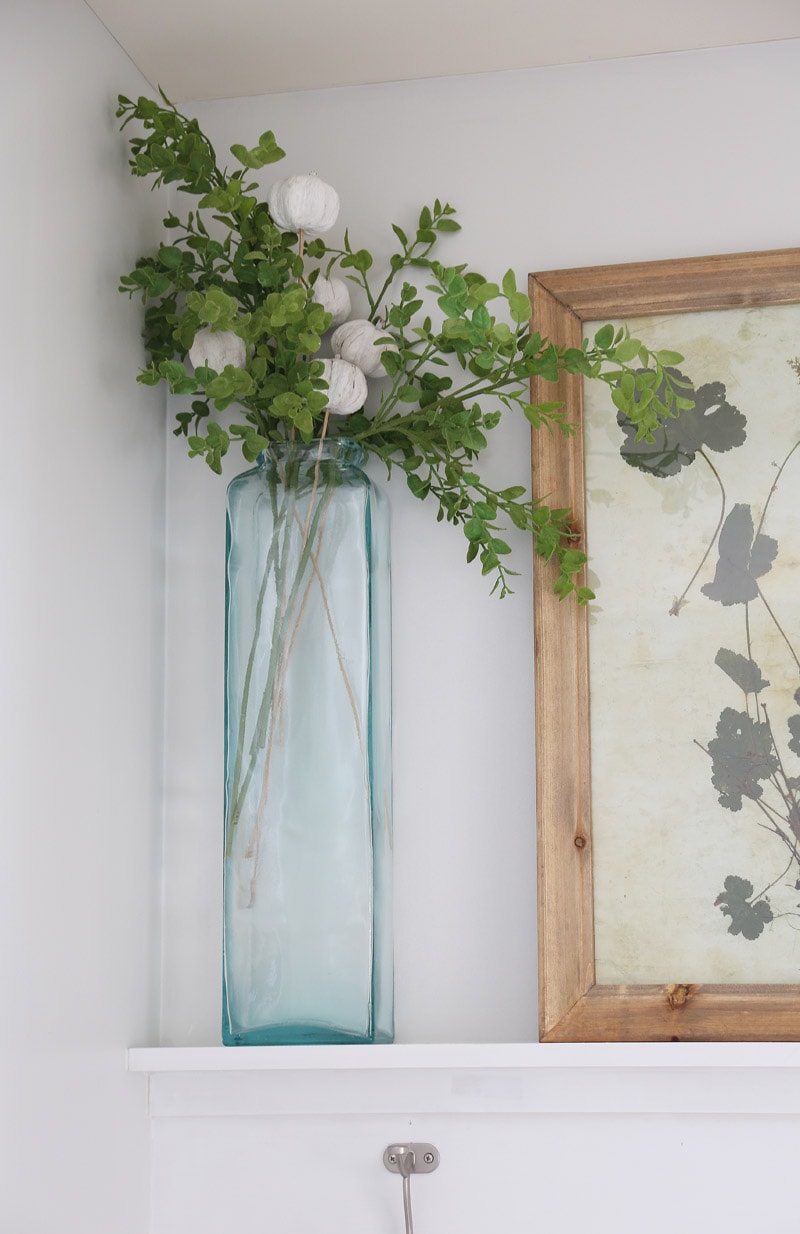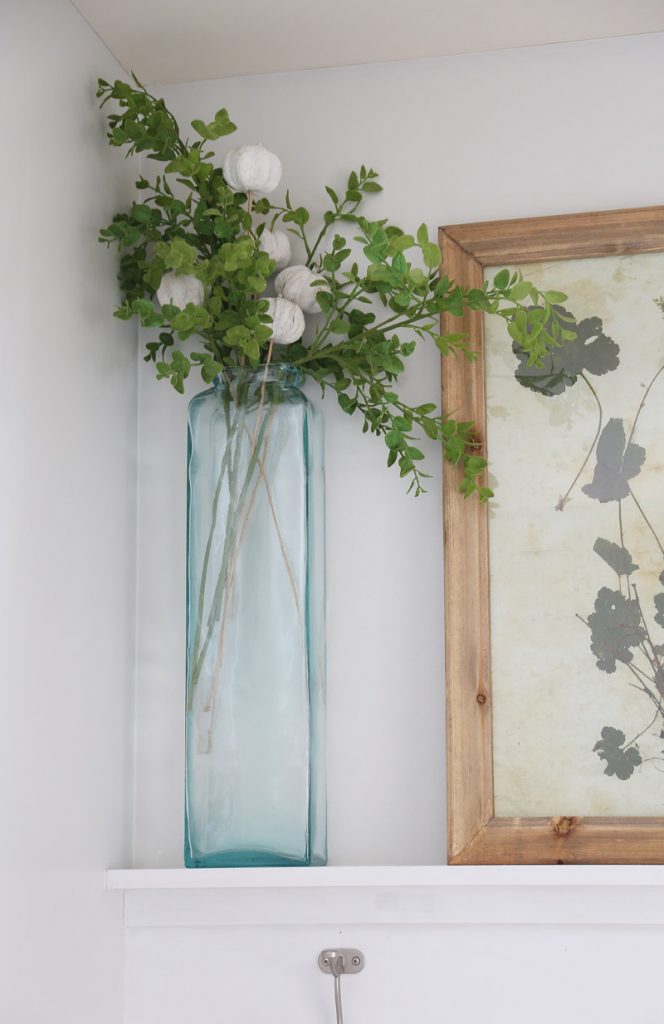 SHOP THE LOOK OF OUR MUDROOM (click any image for more info):

Heading upstairs, I refreshed the pillows in our smaller guest bedroom. I feel like I need another green pillow in the back, but I only had two on hand so I was working with what I had. But, I love the texture and warmth the velvet adds to the space! I'm a sucker for tiny details and I'm obsessed with the exposed zipper and leather pull on the gold velvet pillow.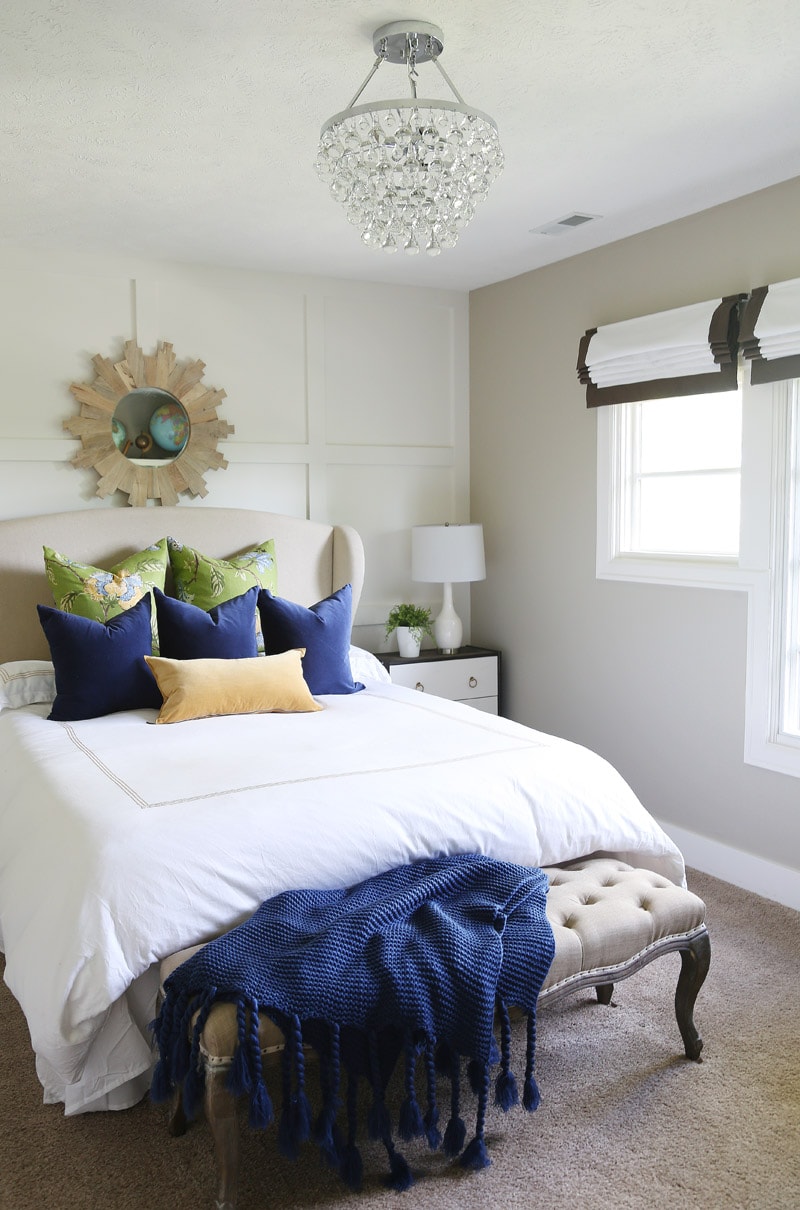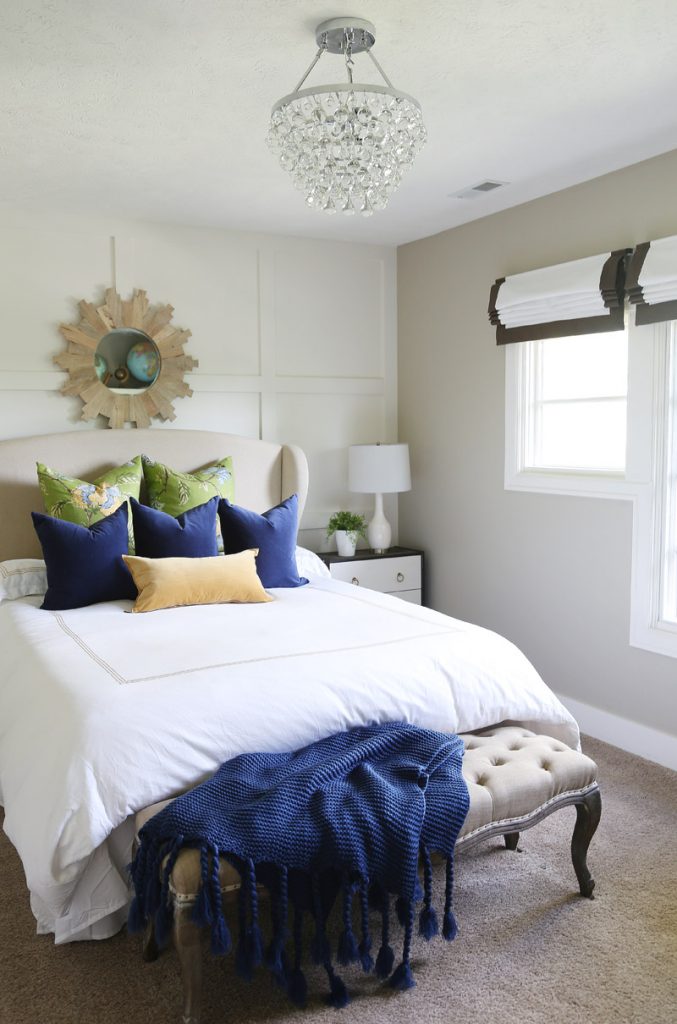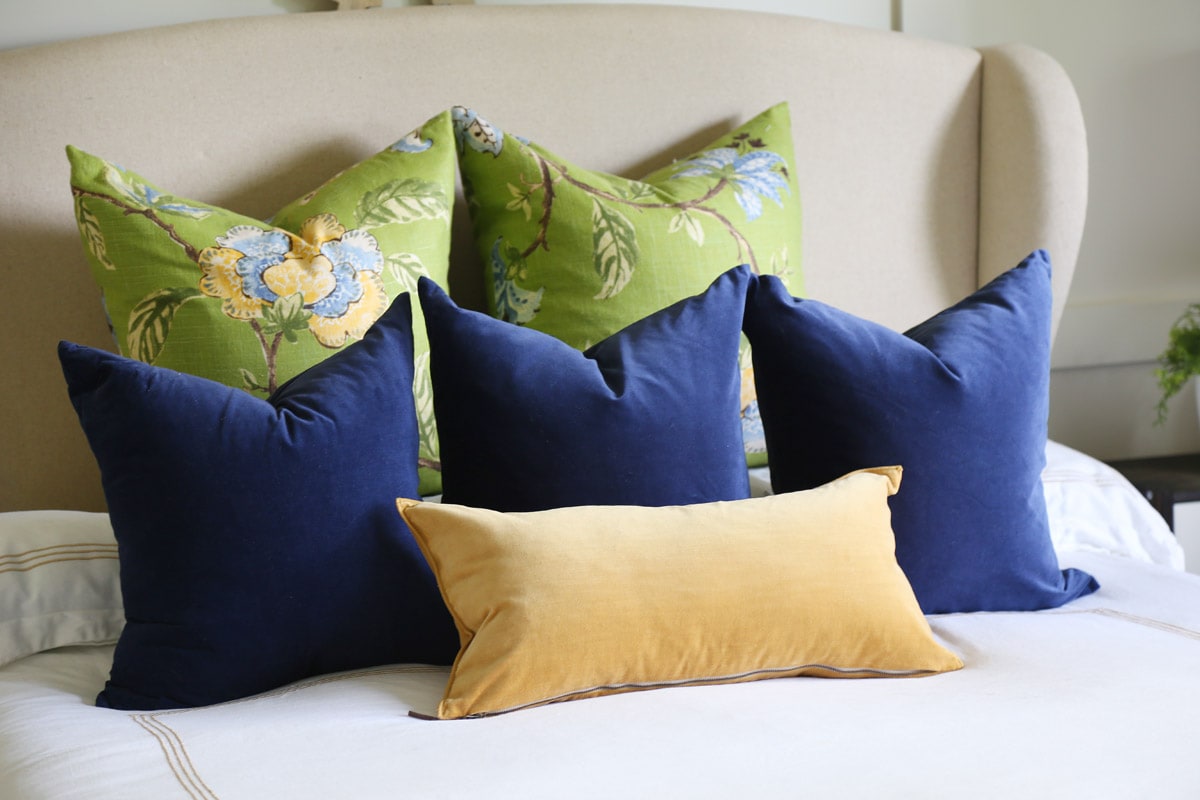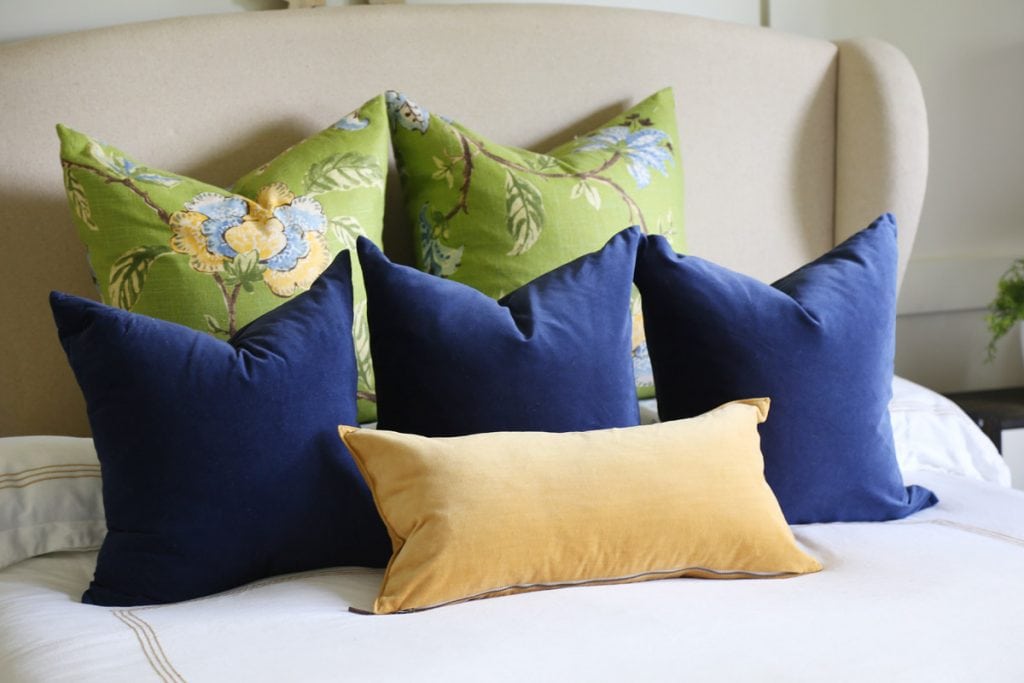 SHOP THE LOOK OF GUEST BEDROOM (click any image for more info):

I recently made a few pillow swaps for fall in our main guest bedroom, as well. I'm loving that more saturated blues and greens, along with the addition of one of our fiddle leaf figs.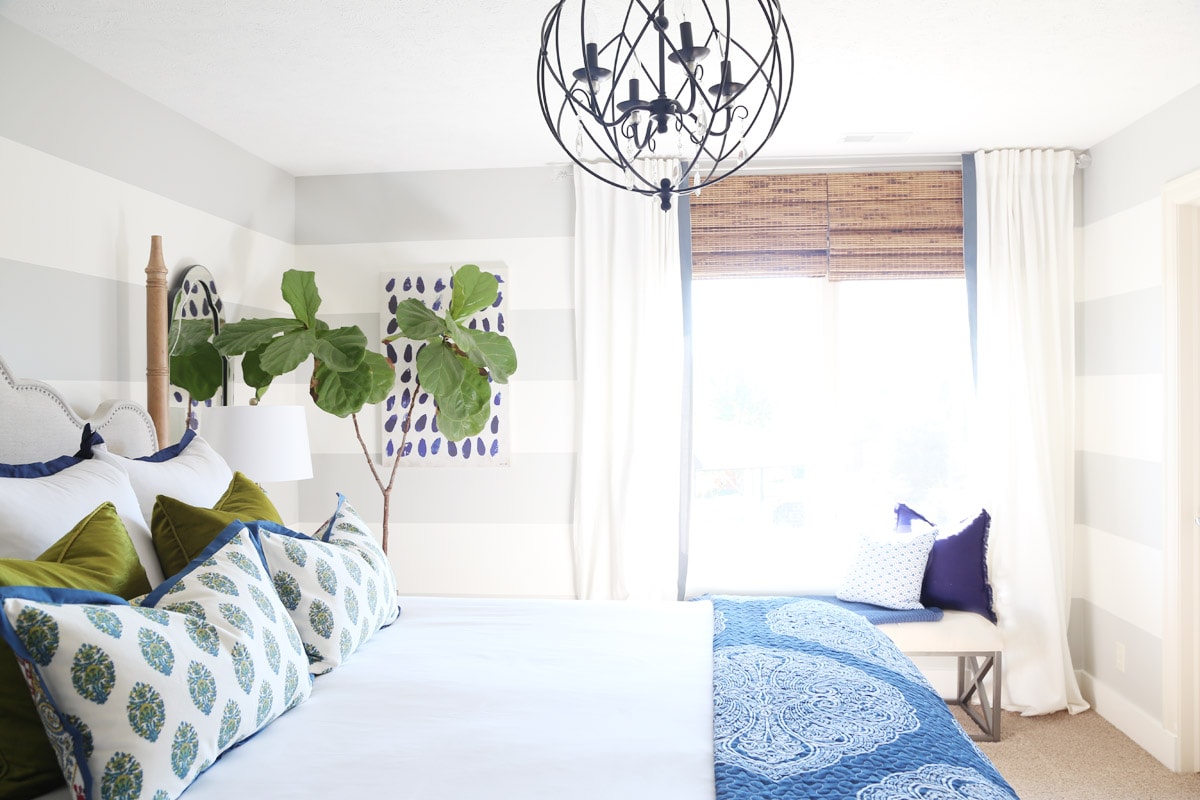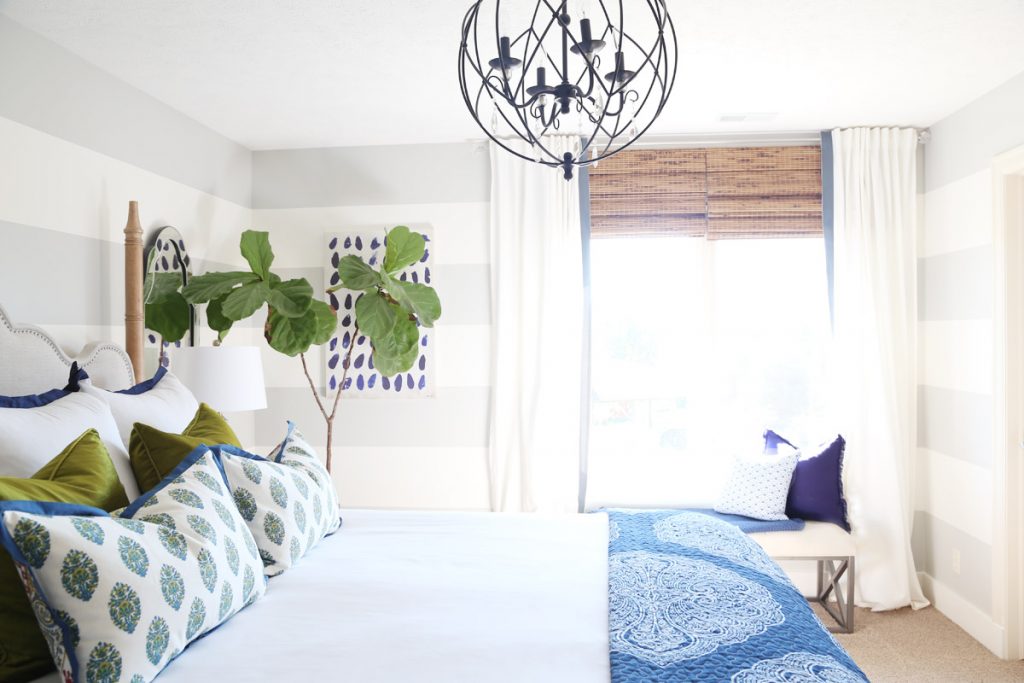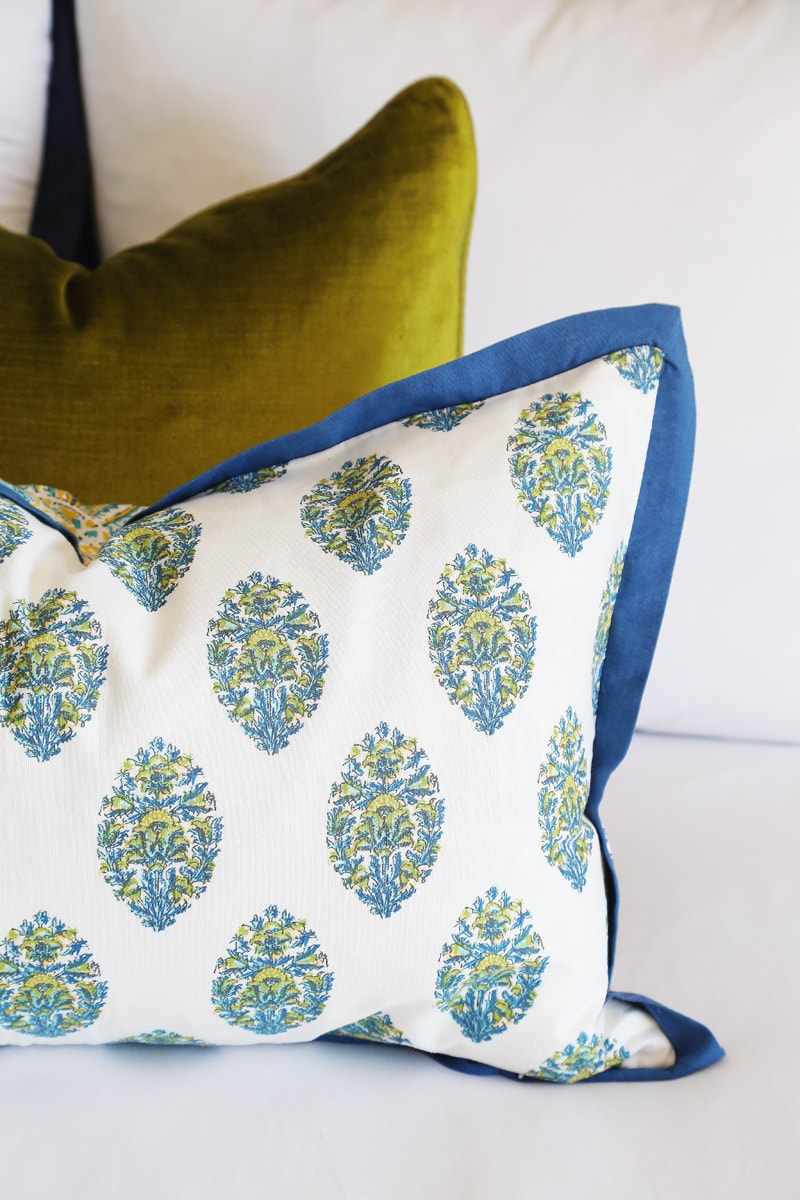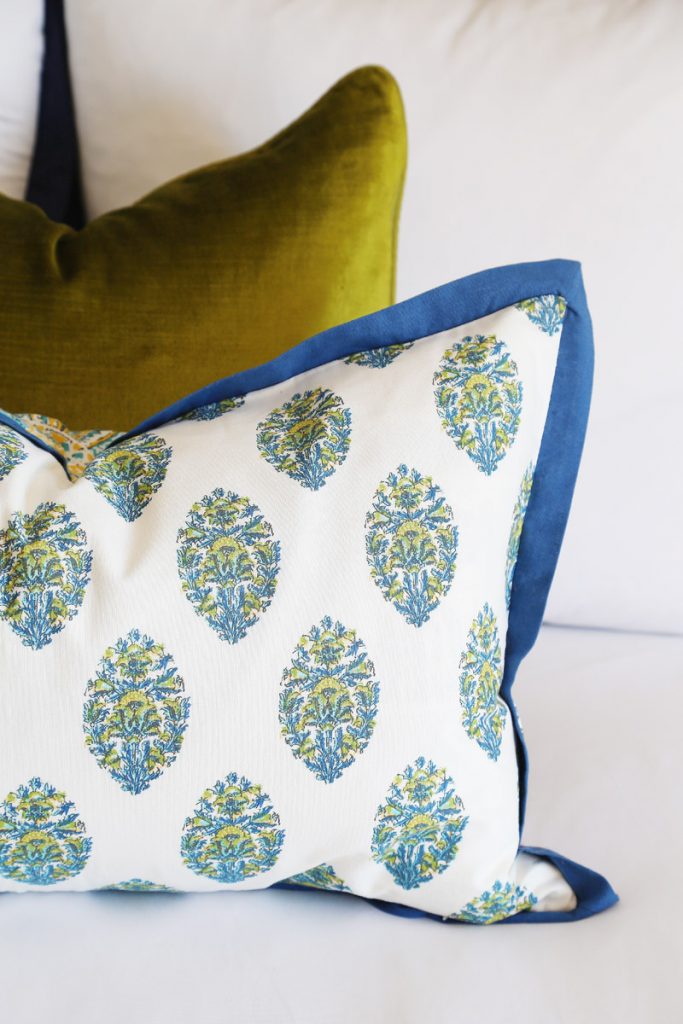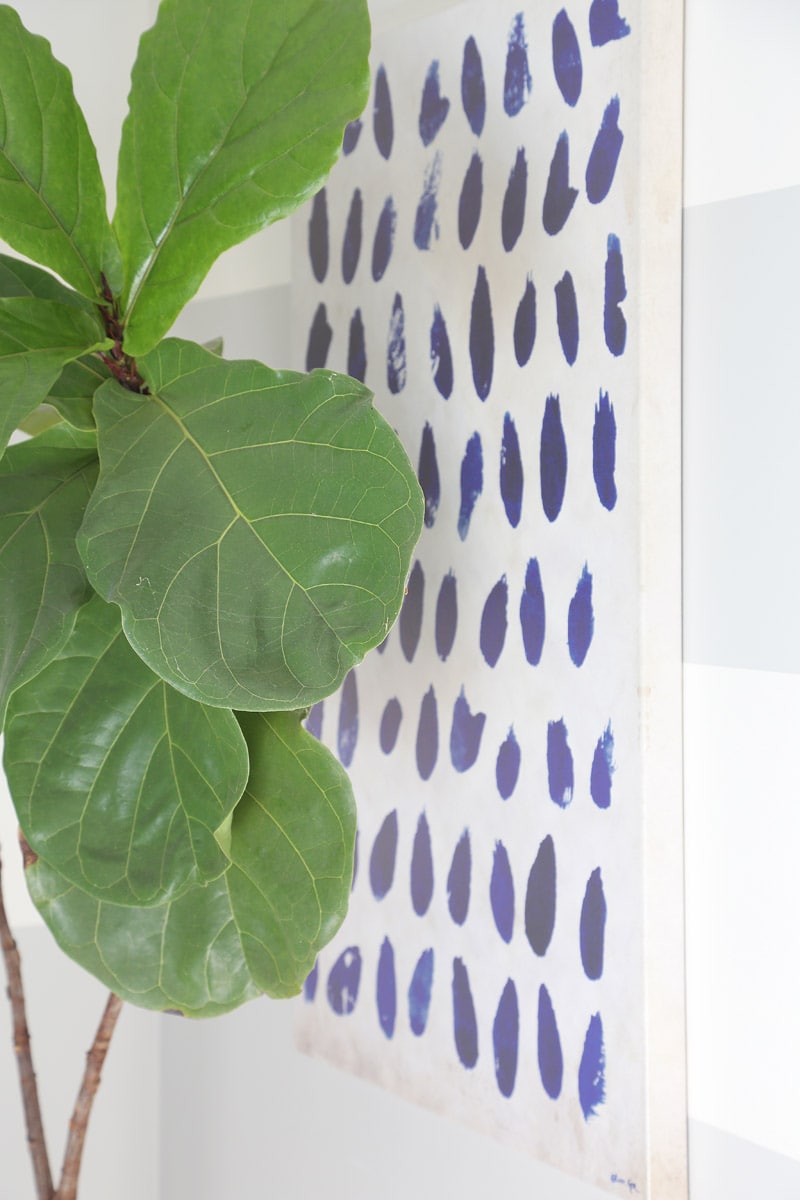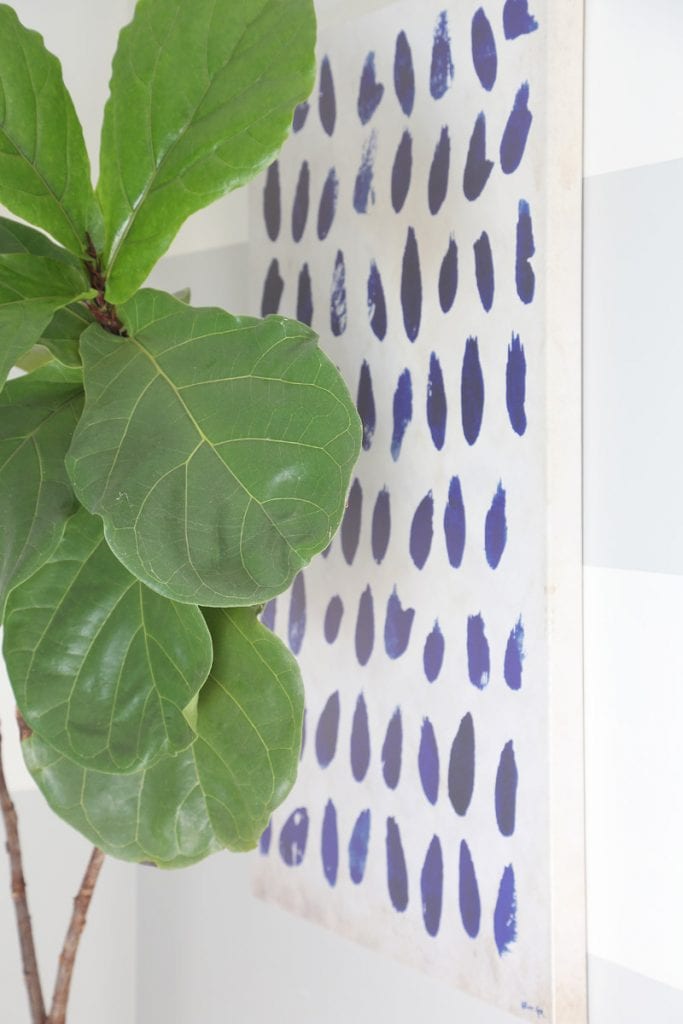 SHOP THE LOOK OF OUR GUEST BEDROOM (click any image for more info):

I hope you enjoyed the third part of our fall home tour!
Now, be sure to stop by the next stop on the tour: my sweet friend Aniko from Place of My Taste!
If you would like to follow along on more of my home decor, DIY, lifestyle, travel and other posts, I'd love to have you follow me on any of the following:
Pinterest / Instagram / Facebook / Twitter / Bloglovin' / Google
disclosure: some affiliate links used