I am sharing with you today my Country Chic paint project updates!
I mentioned here that I was selected to be a member of the 2014 Country Chic Paint Blogger's Squad. With all the travel and limited weekends I have had lately, it hasn't left a lot of time for DIY projects around the house. But, I have been hard at work on a few fresh updates using the Country Chic Paint and I hope to share some fun projects with you next week.
One of the first things I fell in love with about Country Chic Paint was their color line. All of the colors are vibrant and fresh and much more my style. Here are the colors I selected to work with the first quarter of the year: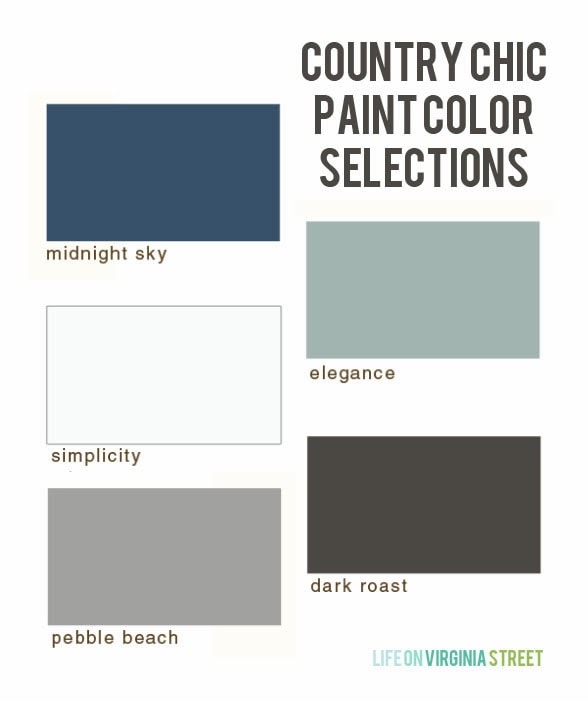 Admittedly, I didn't take advantage of any of the fun/bright colors this first time around, but I wanted to start with a good base of neutral tones and work out from there. I selected Midnight Sky, Elegance, Simplicity, Dark Roast and Pebble Beach. They are all such pretty and inviting colors!
Here's a little sneak peak of where I have used the paint so far.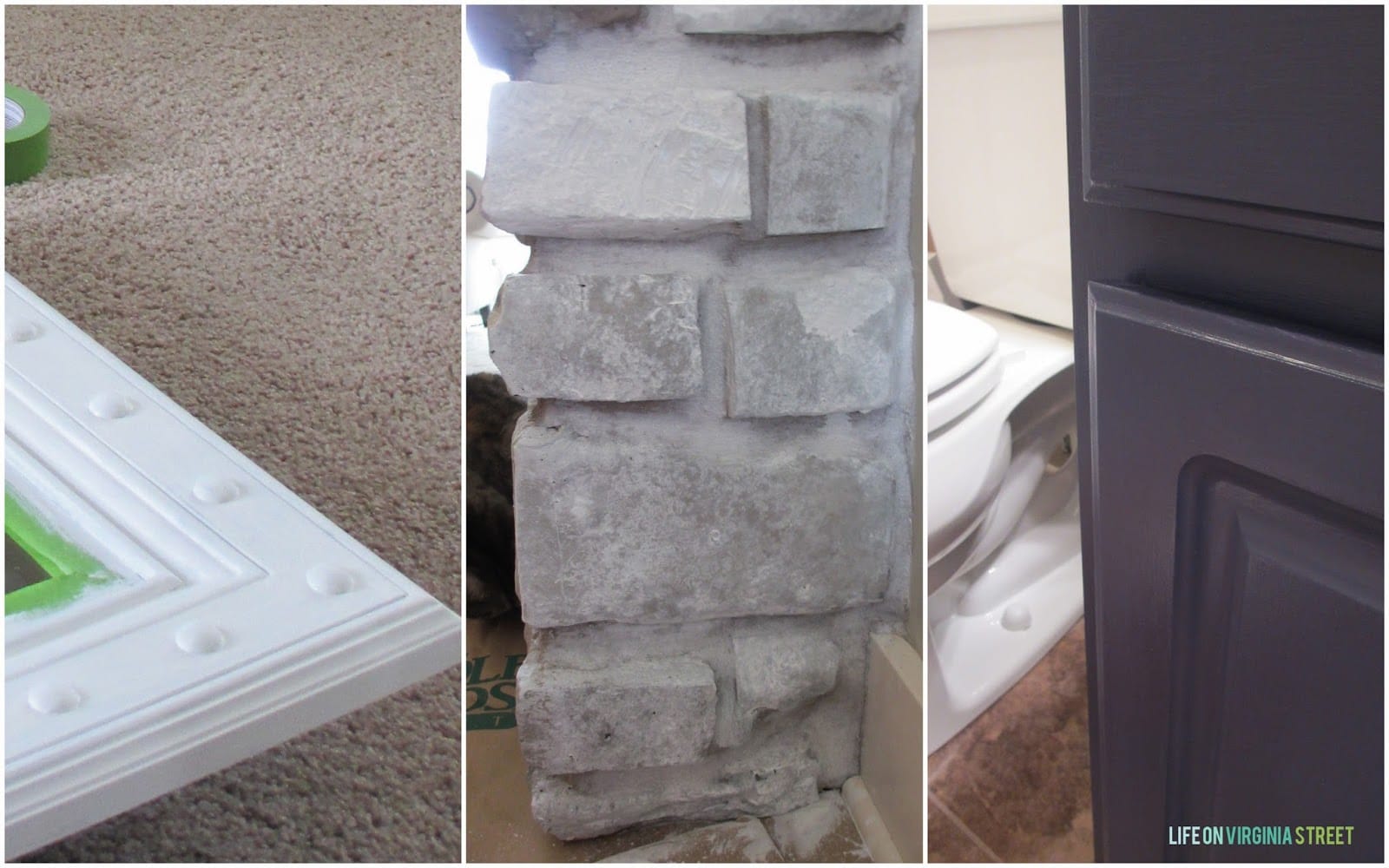 If all goes well this weekend, I should be able to share the full reveals on all of these. Worst case scenario, at least one of them (hopefully)  🙂