I about died when I read that a friend had already put up her Christmas tree and started playing Christmas music. But then I stumbled upon these photos in my weekly review of the Pottery Barn website and can share her excitement over the rapidly approaching holiday (it is by far my favorite holiday). Such cute ideas in these photos!
My mom has used real cranberries in her Christmas decorations for years and I have always loved them. I also love the fresh pine swags in the windows (my mom will use a lot of this over bathroom mirrors or tied to hand towels and it looks really cute and the smell is obviously wonderful).
All photos from Pottery Barn.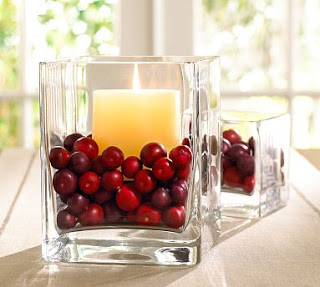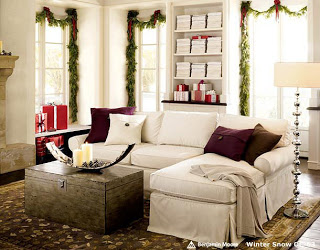 I love the twiggy reindeer and the overall feel of the room with the throws and adorable pillows in the first picture. And how adorable is the polka dot rug in the second photo!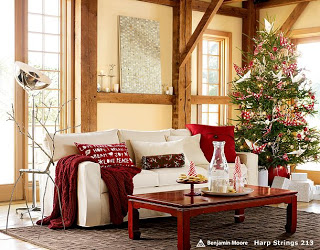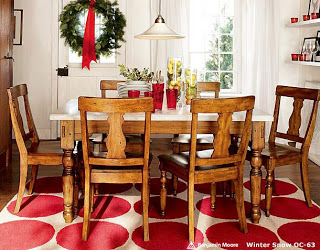 I love the art in these two photos ~ a glittery Santa canvas and random Christmas words: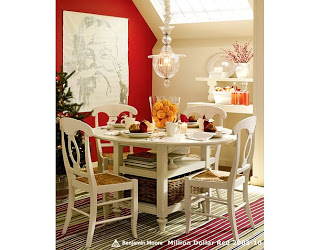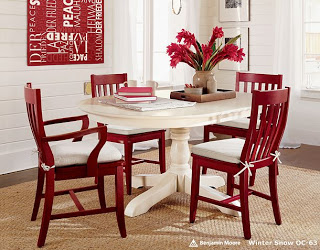 I love the holiday towel collection – cute Christmas words with birds and stars – all of my favorite things in one package!

I love the simple yet elegant look of this winter table: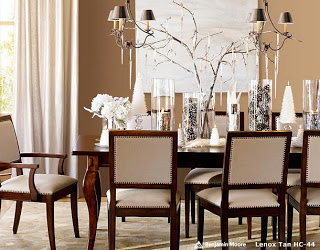 I almost want to plan a party just so I can decorate my table like this: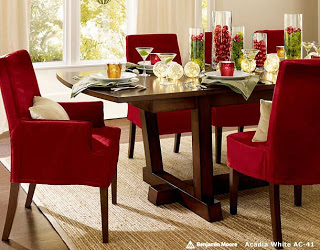 These photos make me miss all the RED we had in our last house! Although I probably won't be dragging out our tree anytime soon (at least until after Thanksgiving), I am definitely now thinking about all the fun Christmas decorations that we have in store this year. I can see why my friends wants to extend this holiday season an extra month!