Amazingly, we have been very hard workers these past few weekends (with the exception of the husband's birthday weekend). We have been working hard in our yard to get it in shape for summer and have been tackling multiple projects indoors. Here is a little hint as to where the changes are occurring: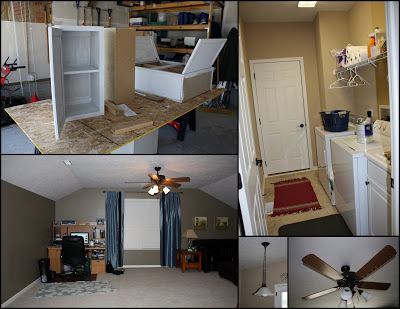 Nothing is actually finished yet – just a lot of projects under way. As far as the bonus room goes, I did not paint it the jalapeno (bright green) color I was looking at, but people may hate it just the same. The husband is convinced I painted the walls with sidewalk chalk and was wondering if I was going to add some yellow chalk later 🙂 I think it turned out great but I don't want to show it until the desk situation gets revolved and I am able to decorate it a little more (I REALLY need to get to IKEA in Minneapolis to finish everything up). Hopefully you will see photos in the near weeks to come!

We also wanted to say HAPPY MOTHER'S DAY to two fabulous mothers! We love you both so much!