My new amber gold handles finally arrived and they look amazing!
The new pulls for my office desk arrived last week – the Amber Gold Steel Bar Pulls from CoolKnobsAndPulls.com. Not only were they a total bargain at around $25 for eight pulls, they are really solid and appear to be a great quality! Definitely a bit more modern than I would traditionally go, but I think the warm gold/brass tone works well with the Annie Sloan French Linen Chalk Paint on the desk. Such a relief to have functional office drawers!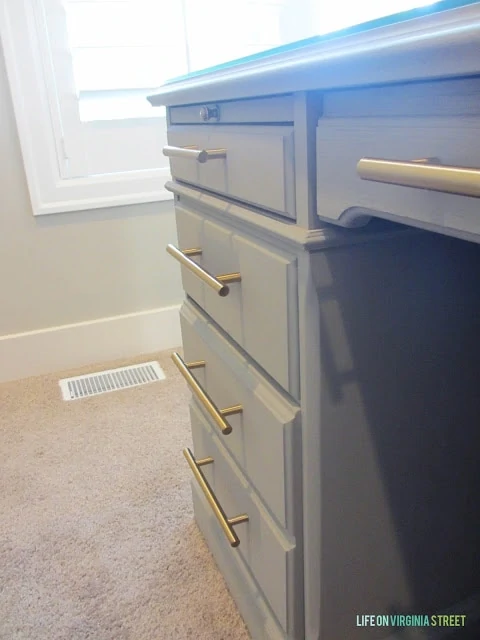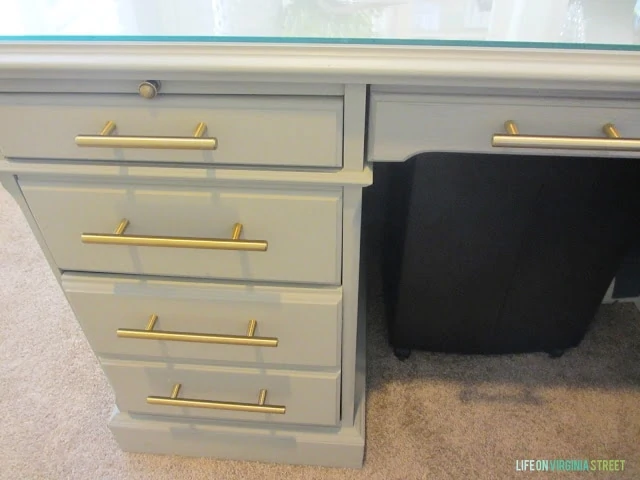 I'm still at a loss as to how to move forward in this room to create an inviting space. I feel like I need to do something as a focal point on the main wall, but I can't decide what that is. So, for the time being, it is pretty plain and monotone. We know I have enough projects to wrap up as it is!
For more decor inspiration check out Mudroom Refresh & An Unexpected Source for Home Decor