One of the best things about traveling is that you can find fresh and new inspiration. Or prove to your significant other that the inspiration you've known needs to be completed at your own home is viable and he can see real life examples to prove said point. In theory 🙂 We spent last week in Southern California and had some time to drive around Balboa Peninsula.
As you likely know, although we're smack-dab in the middle of the country in Nebraska, my style is coastal inspired. I've known since the day we moved in that I would ultimately be updating our home's exterior colors down the road. I've been longing to go with a white house with dark window trim for a more modern farmhouse/coastal vibe. And the trip to California may be just what I needed to get it done. It's amazing how when Kurtis can see something in real life (rather than on a screen), he can get on board with an idea so quickly. He's actually really pushing for a change now!
Today I'm sharing a beautiful collection of white houses with black window trim and some additional thoughts I'd love to hear from you about!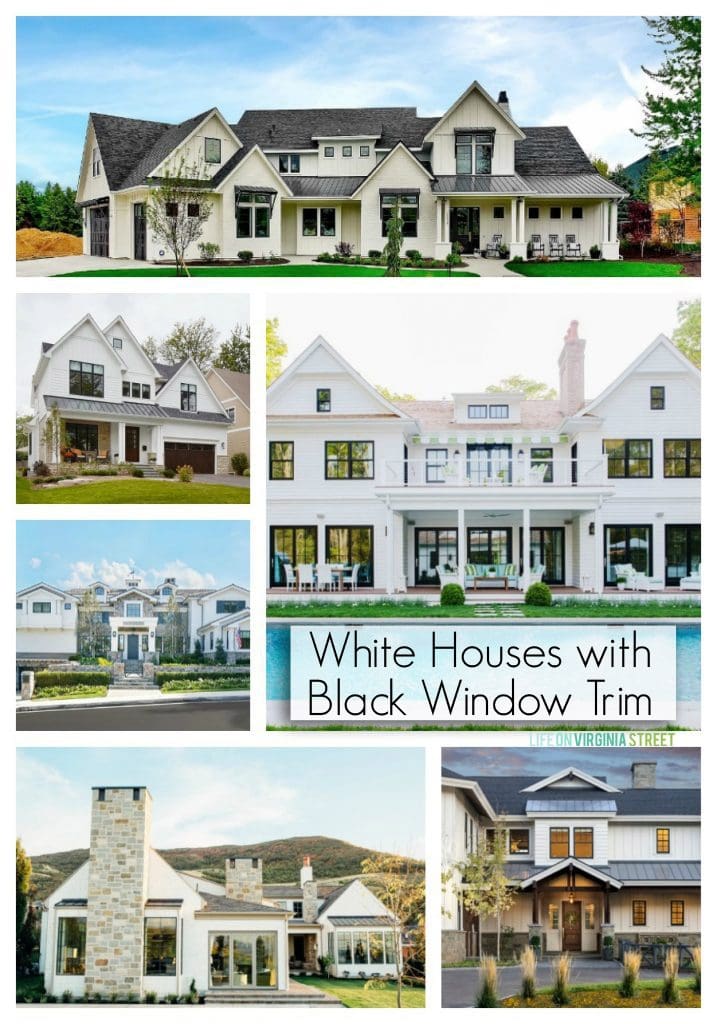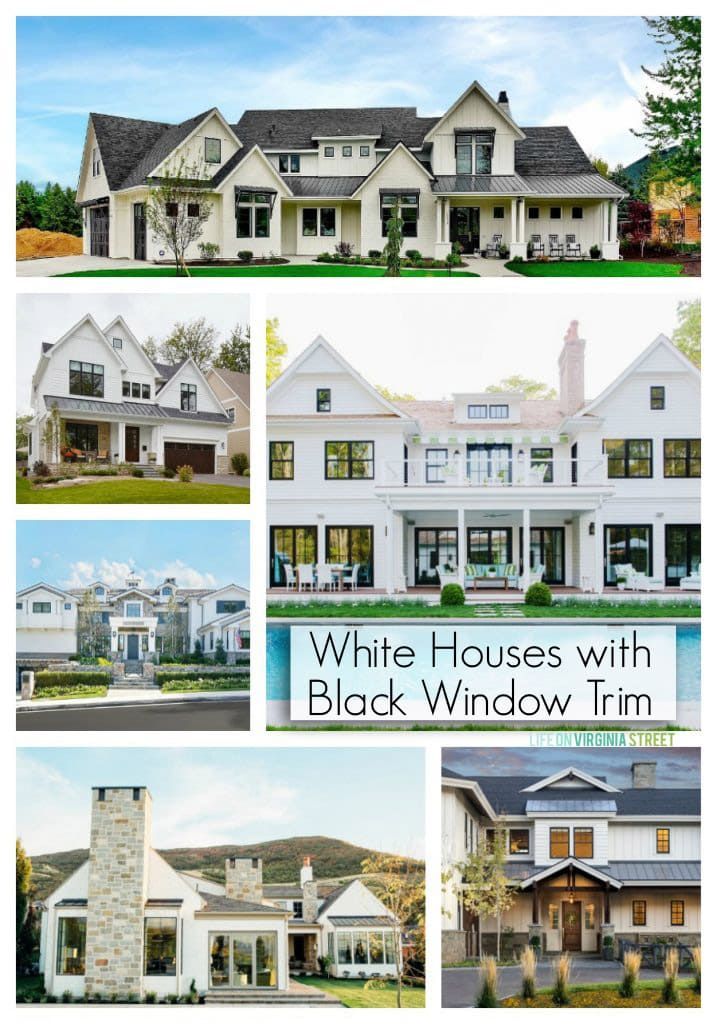 But, before we get to the inspiration, let's talk about where our house currently stands.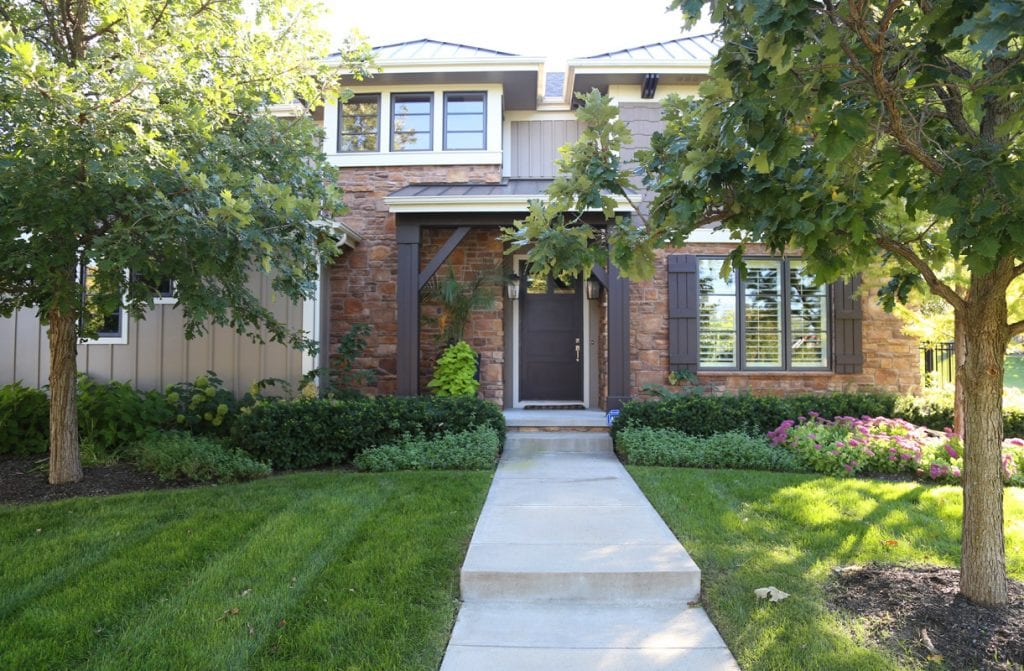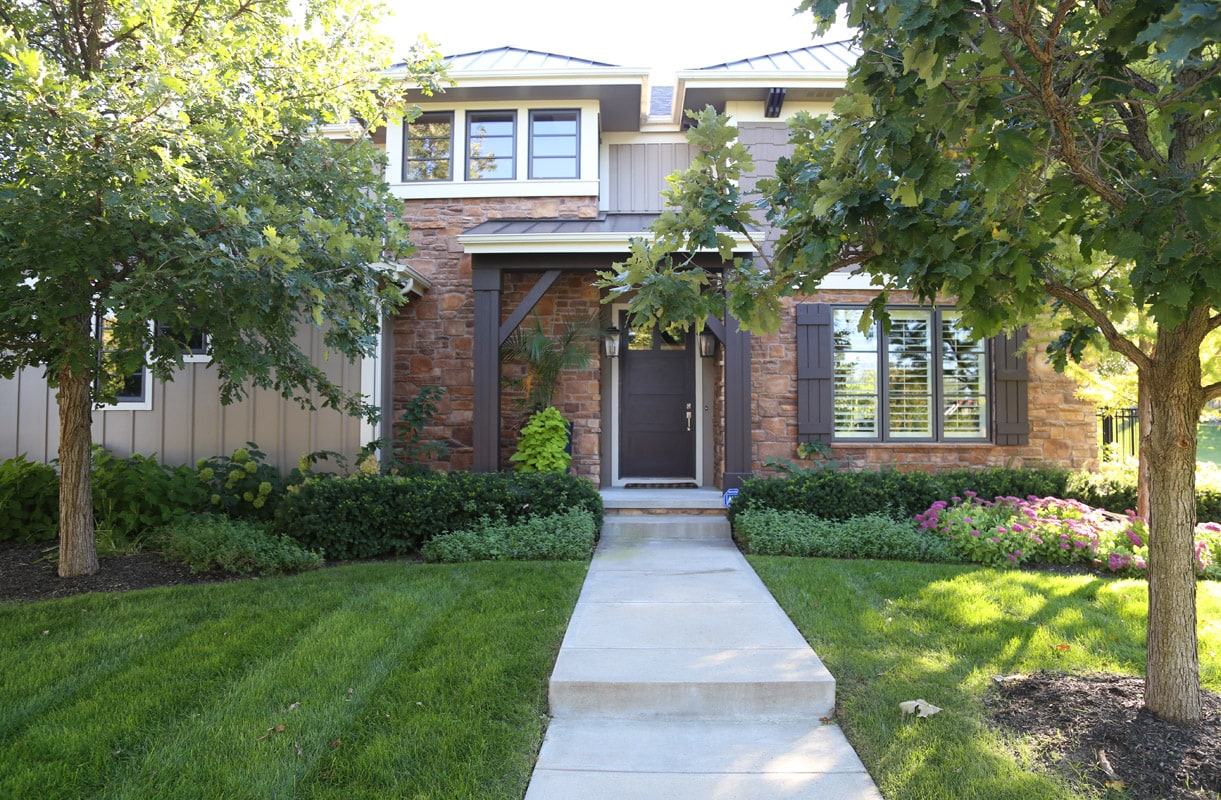 Our house is approaching the ten year mark and since we have wood siding in the Midwest, it's about time for us to paint (and do minor repairs). Our roof is currently a mix of metal and asphalt shingles and we have no plans to replace it anytime soon. Fortunately for me, this is a very common pairing I've seen for the style I'm going for.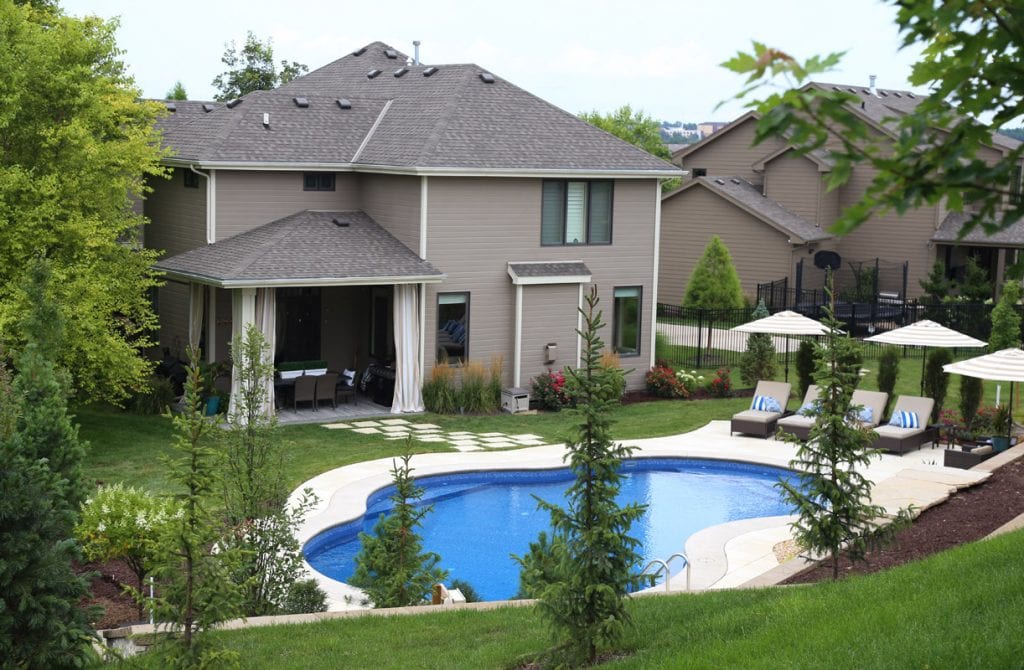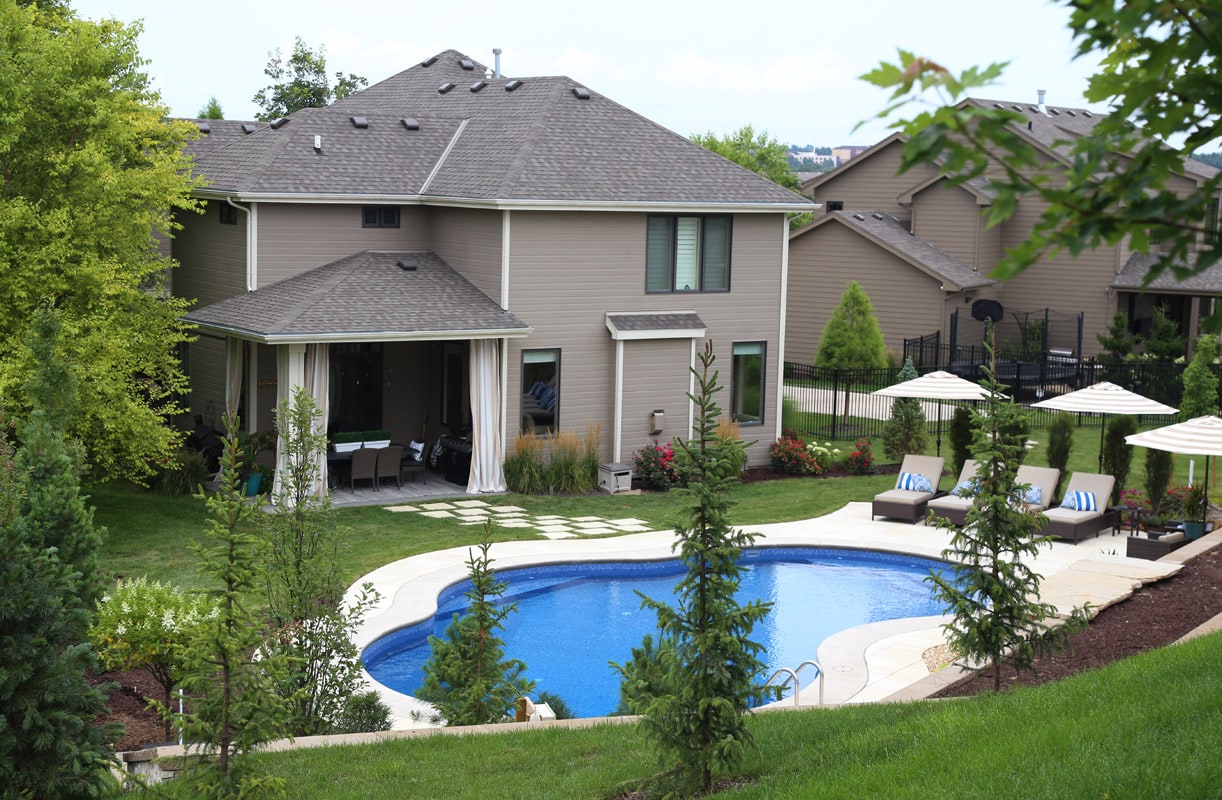 And just so you can see the details a bit better without all the trees, here was our home Christmas 2015.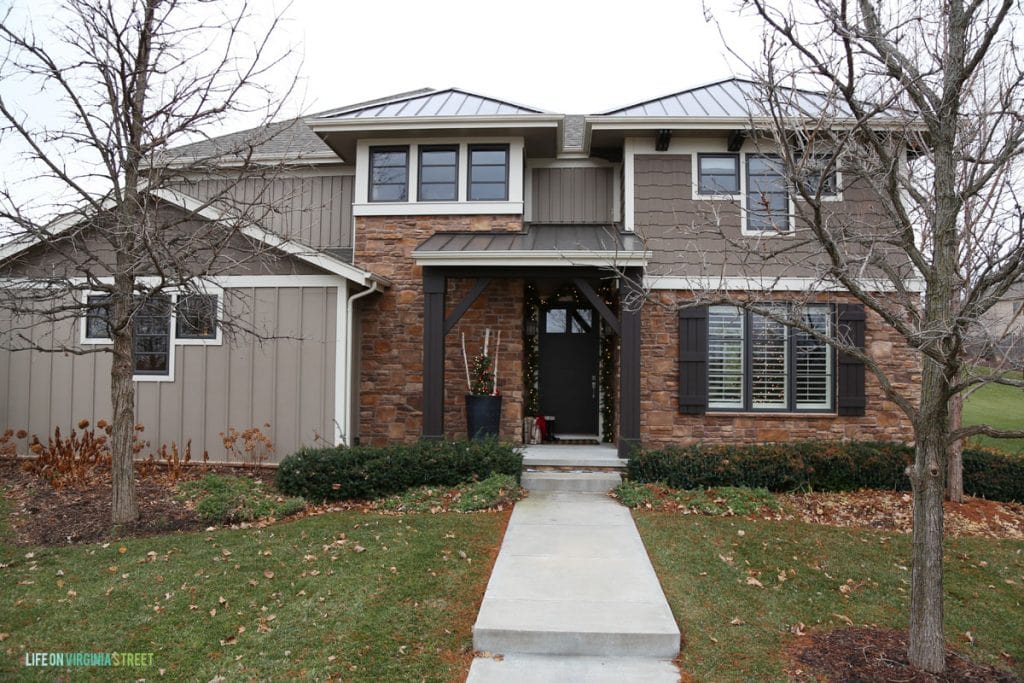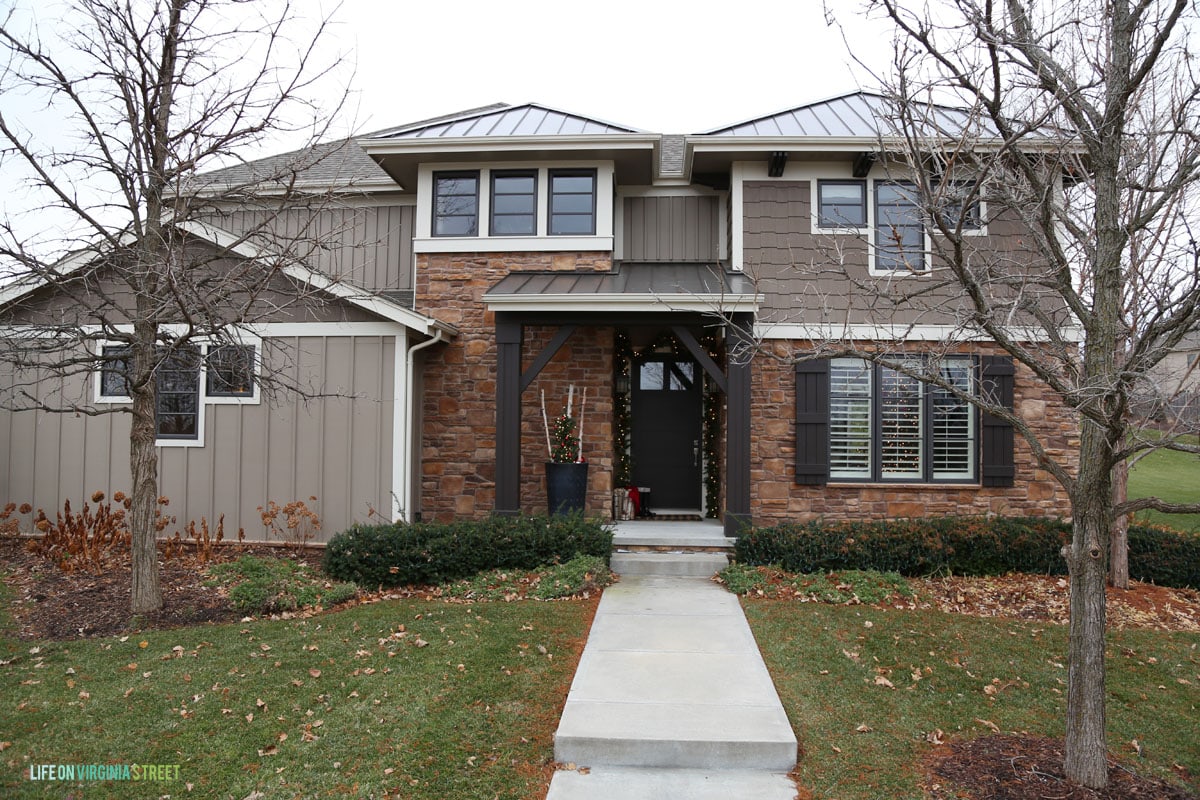 Our intention would be to replace the orange/brown stone with something much lighter, but still with contract. We have a mix of board and batten and shaker style wood paneling around various parts of our home. So, if we didn't opt to go all one color, this would be an easy way to add some slight contrast and additional colors.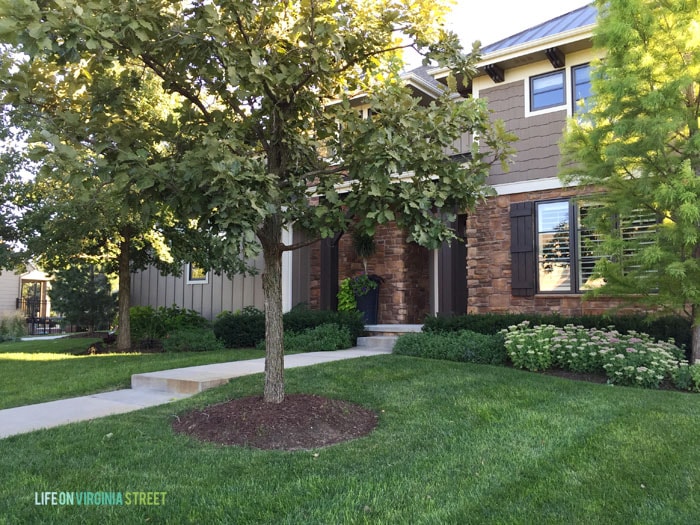 I'll be honest, I'm a bit nervous about the reaction we'd get from neighbors (our neighborhood is rather monotone currently with varying shades of brown/gray). I know some may think the white will be too stark but I think with the dark roof (shingles and metal) along with shutters and darker trim accents, it could work really well. It also helps that the front of our house really doesn't have a ton of surface area that would be painted white because there is so much stone.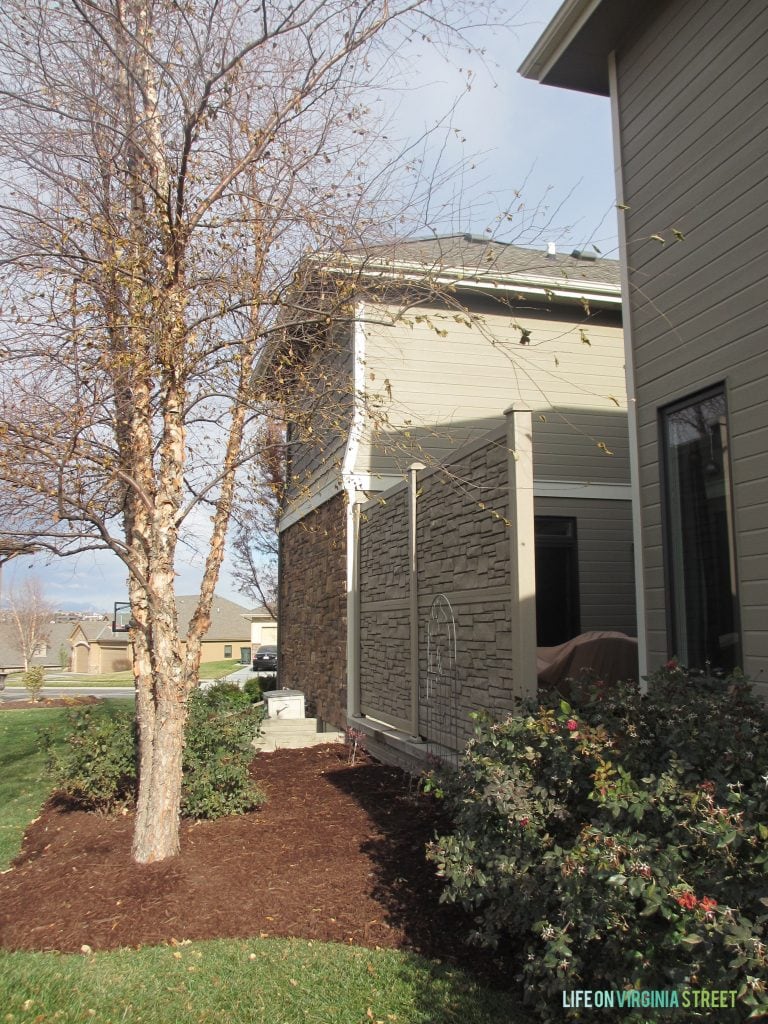 And because I'm not an exterior paint color pro, I'd probably seek professional help. I'd want a warm white that doesn't completely blind you when the sun is shining. The reality is also that we likely wouldn't go with black, but rather, a dark brown or bronze-tone color so the contrast is less harsh (and we don't have to have our current window frames painted).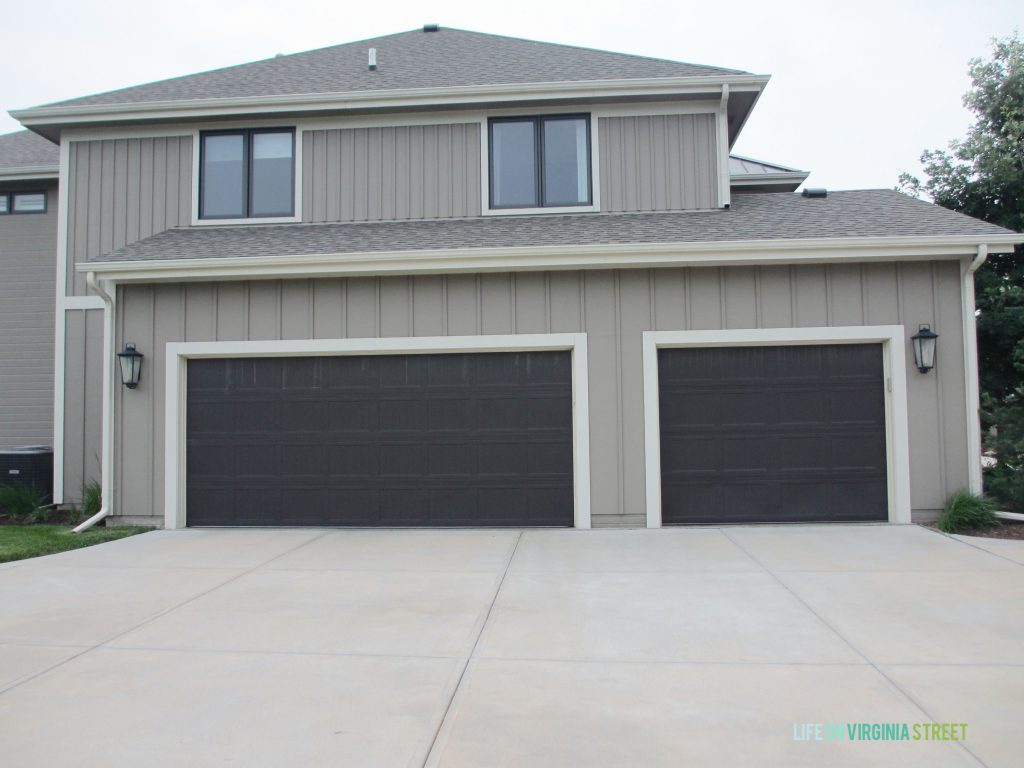 One of the areas that I think would have the most beautiful impact is our courtyard. The bright paint could inject new life into this area and let the plants and other features shine!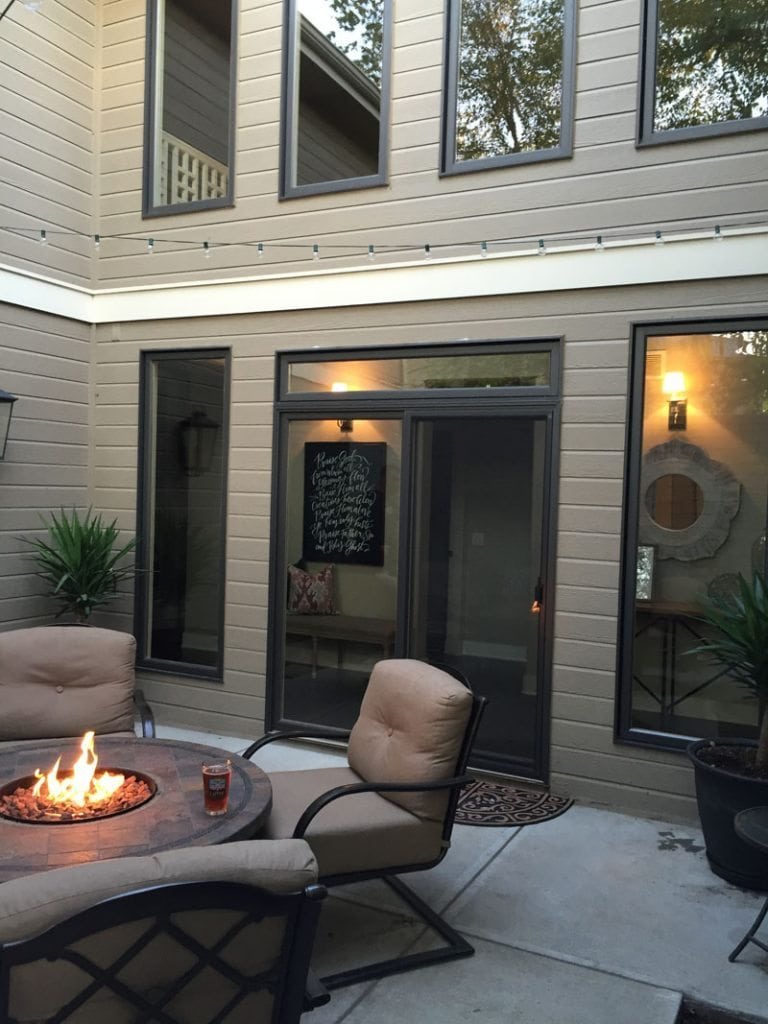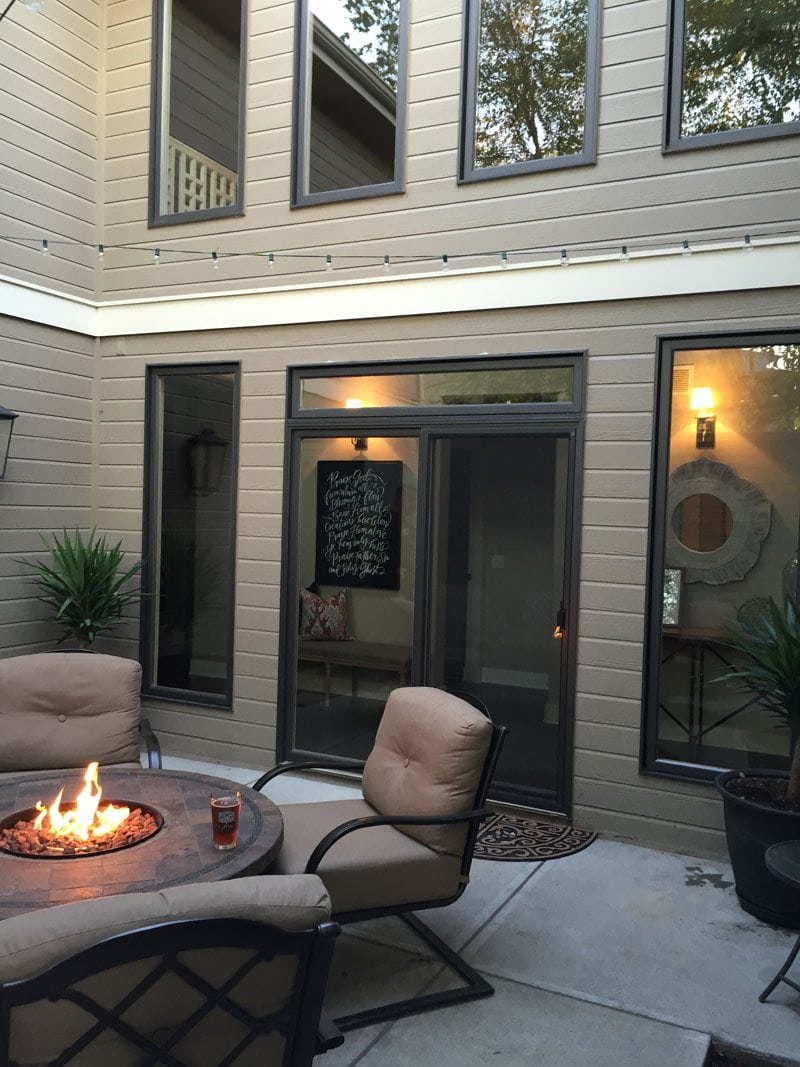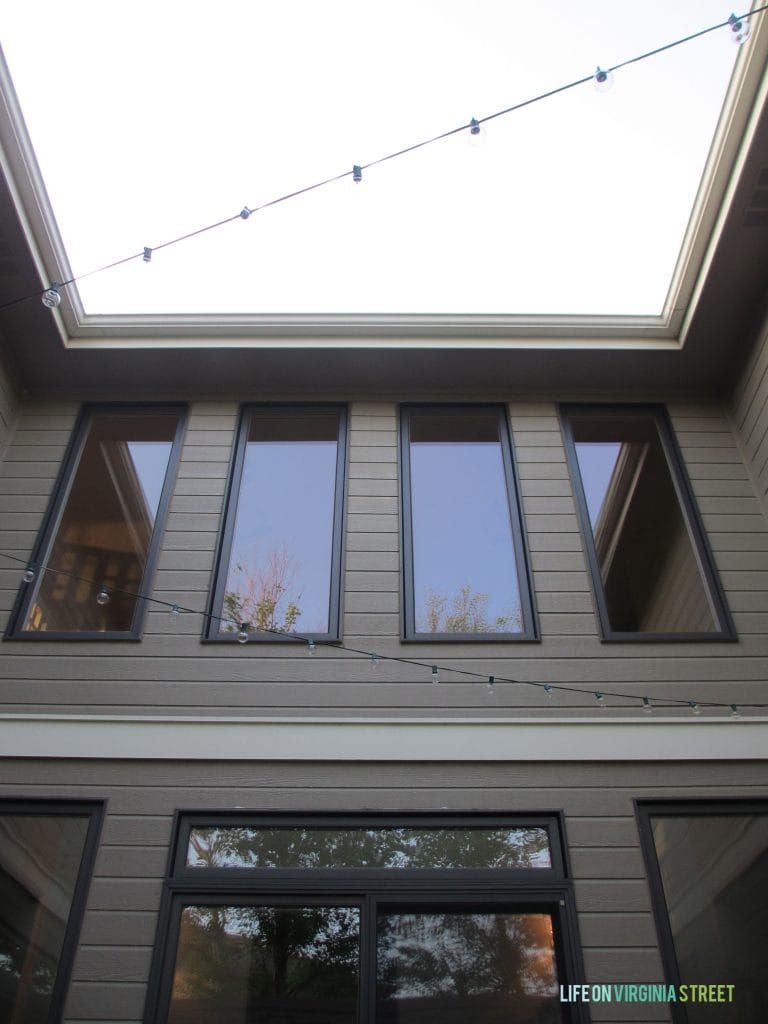 We also have some big plans for addressing that privacy wall fencing too if we opt to paint! But that's a post for another day 😉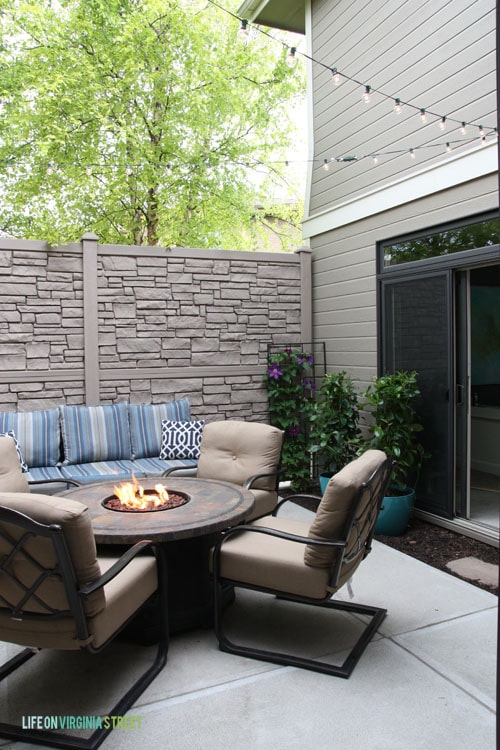 Now, onto the inspiration! Here are some white houses with black trim that I'm loving lately!
I love the combo of stone, brick and varying trim colors on this next home.
A true modern farmhouse beauty!
Our overall vibe would likely look like the following picture, ultimately. The stone helps balance all the white, and the trim appears to be a rich gray rather than stark black.
Wood accents help to soften and warm up the look in this next home.
So, what do you think? Are you a fan of the look?
If you would like to follow along on more of my home decor, DIY, lifestyle, travel and other posts, I'd love to have you follow me on any of the following: