In my earlier post today, I talked more generally about some personal goals for the New Year. Today I want to go into some specifics about projects we are hoping to complete around our home this year! If you're interested, you can see our 2016 home goals as a reference point. I feel like we did pretty well!
We've had time to generally talk about projects we want to have completed in our home over the coming year, but we have yet to prioritize them. A few of these are either/or's and may get moved to 2018. Our house turns ten years old next year, so we are also trying to be cognizant of some necessary projects that could roll around in coming years as well.
Properties
Today marks the first anniversary of us owning a rental property! I'll be doing a post soon to share everything we've learned in the first year of landlordship. In 2016, we actually tried to buy another property (multiple times) but the market in Omaha has been insane. We're still actively searching for a second property because we've really enjoyed this first year so far. But, since we're dealing with a non-primary residence, the parameters have to be right before we'll pull the trigger again! I would still really love to find a home we could make some upgrades too (if we got it at the right price) and share some before and afters with you.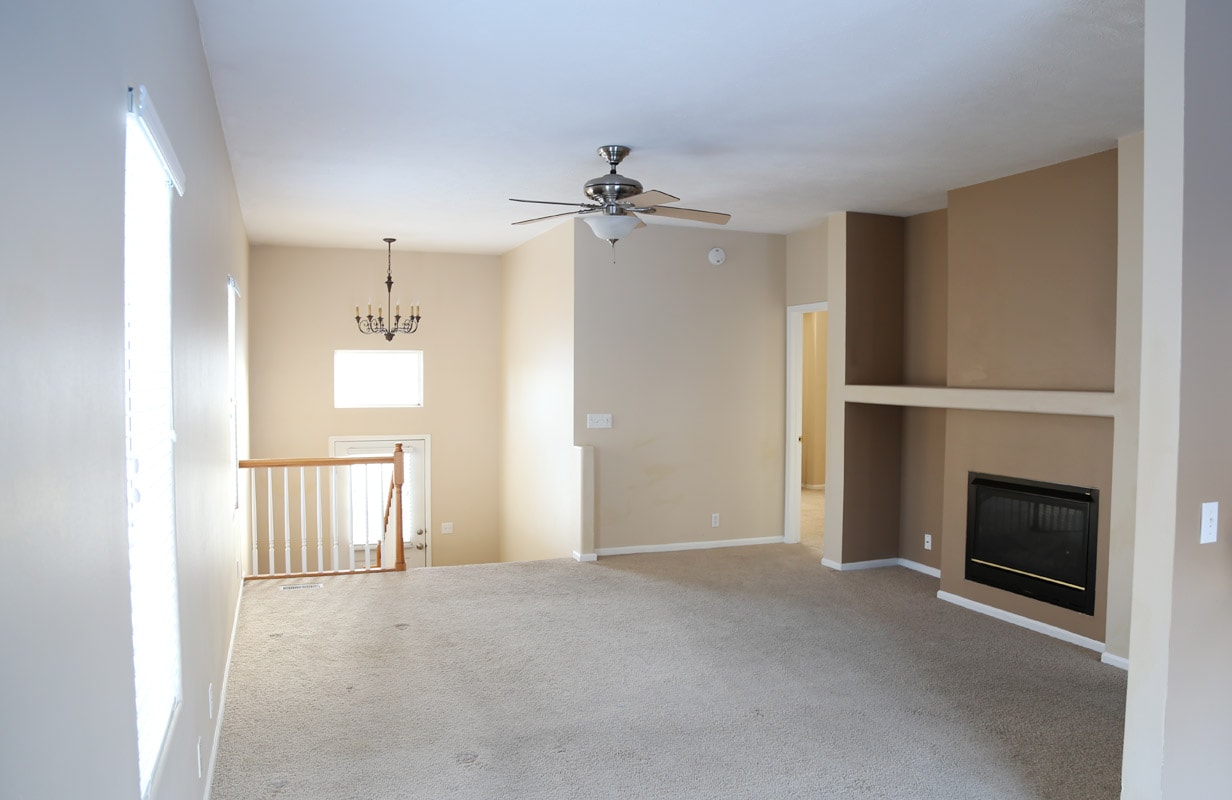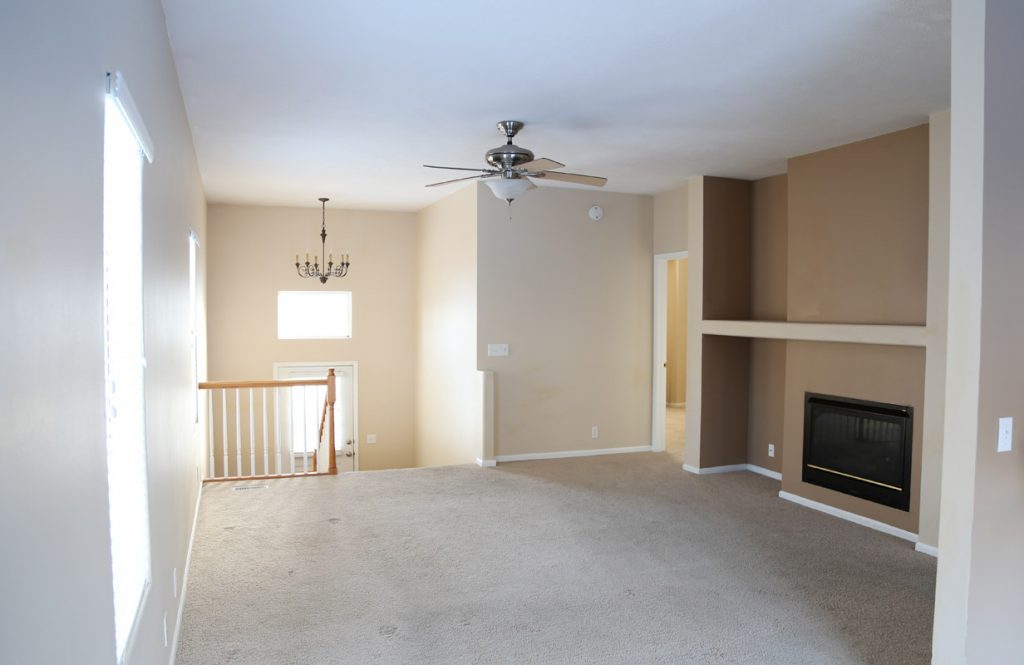 Flooring
I don't know what on earth happened this past year, but basically all of the carpet in our house is buckling badly. So, we need to make the decision if we want to replace/upgrade or bring in some carpet stretchers. We'll probably just have to make a decision on direction this year and tackle in the fall perhaps. It's really hard to capture in photos, but you can see the area between the doors actually has a buckle almost the entire width of the door frame. We have multiple places like this all over our home.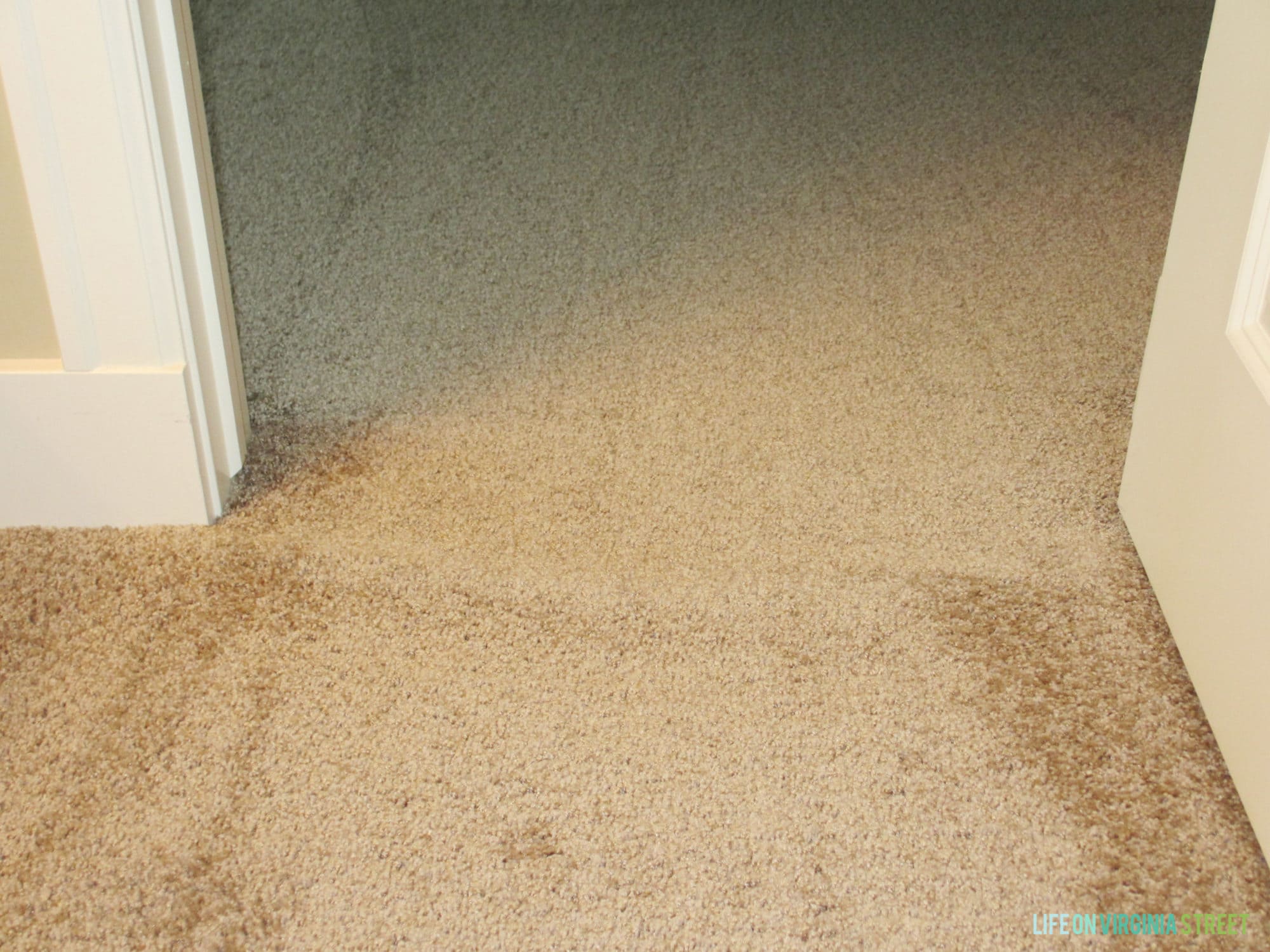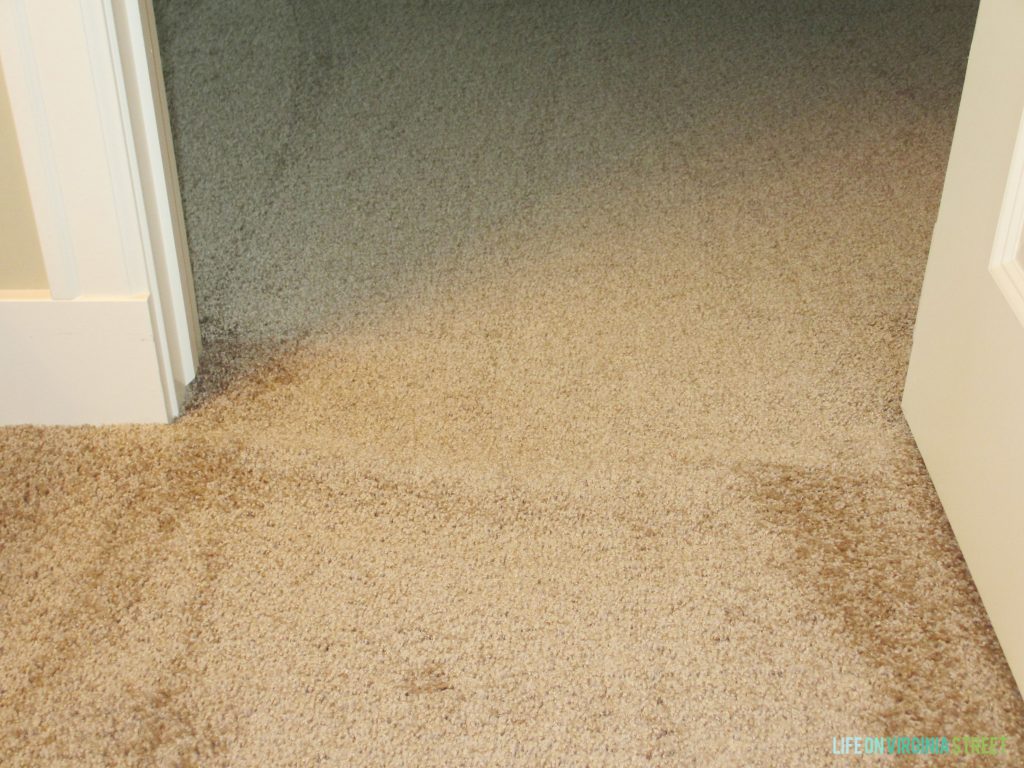 Kitchen
The kitchen has been on our list since we moved in back in 2012. But it keeps getting pushed back because $$$ and it really is a just fine kitchen and isn't a priority. Interestingly, Kurtis is really pushing for this to get done this year. I just don't know if I'm mentally prepared to tackle a project this large this year, having just come off the pool project. I feel like if we do this, we need to do this right. The funny thing is I don't even know what "right" is at this point. But we do know the layout is really awkward, especially if both of us are trying to cook. Since we have been cooking at home much more frequently the past two months, it's become even more apparent and we feel that there is very little prep space which is ridiculous in a kitchen this size. And I can simply show you the photo below address the microwave situation. You can read more about our plans from 2015 here (before we decided to move forward with the pool instead).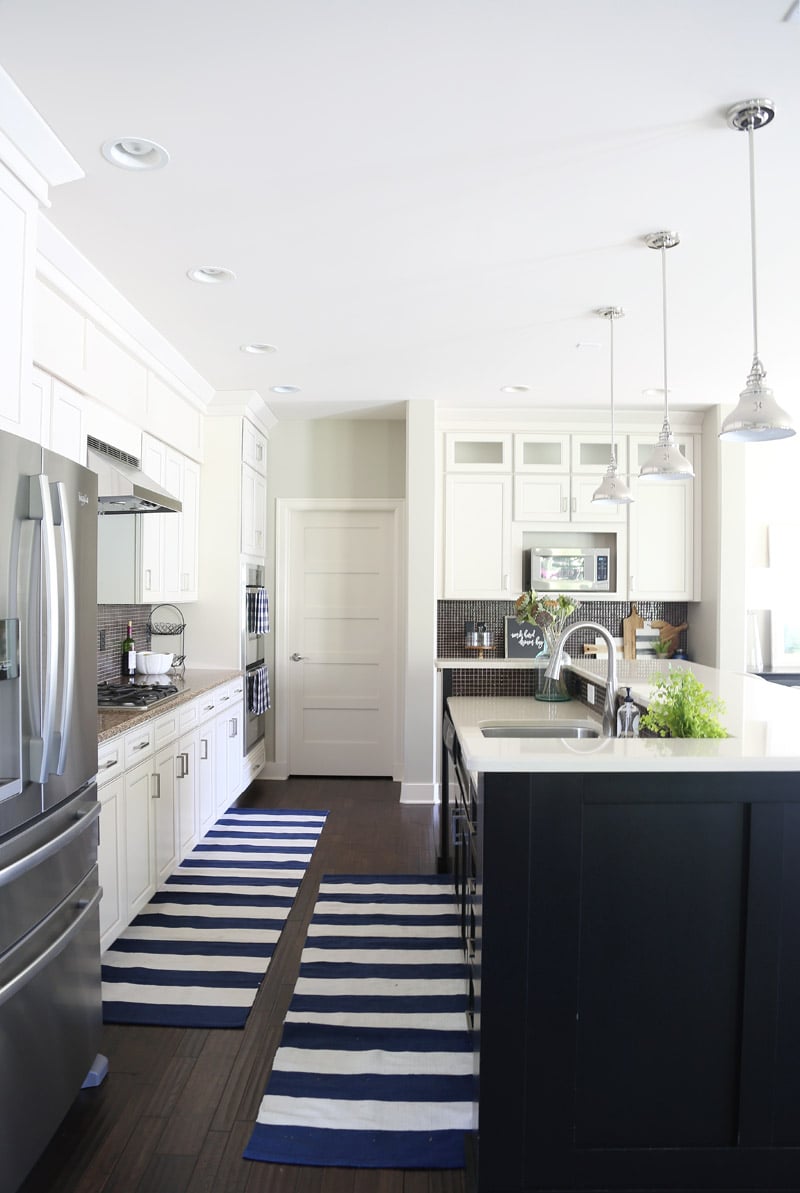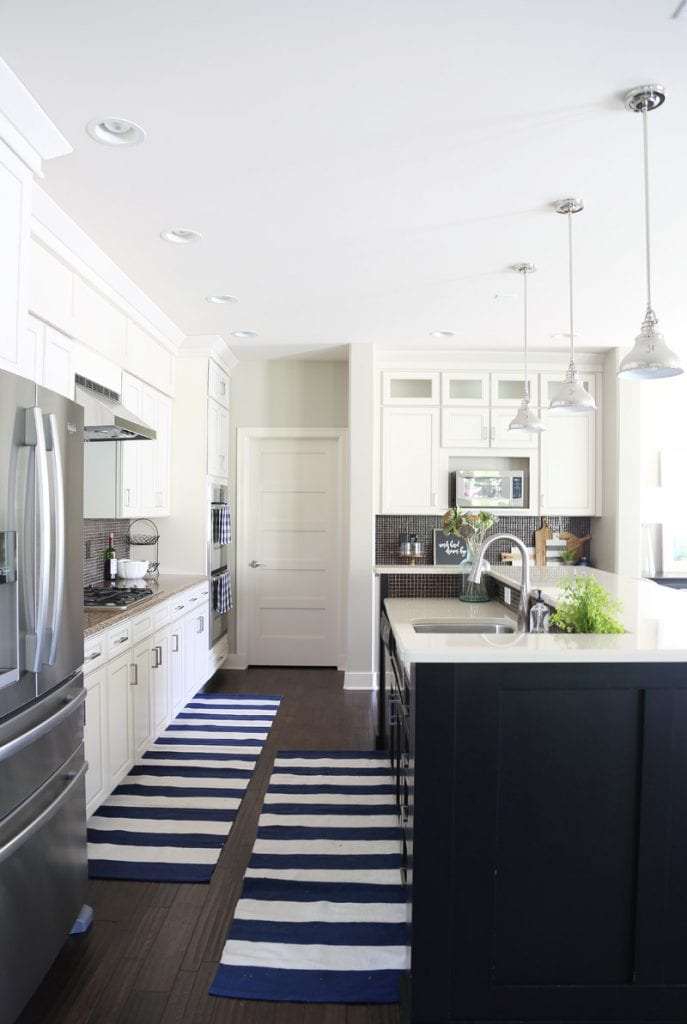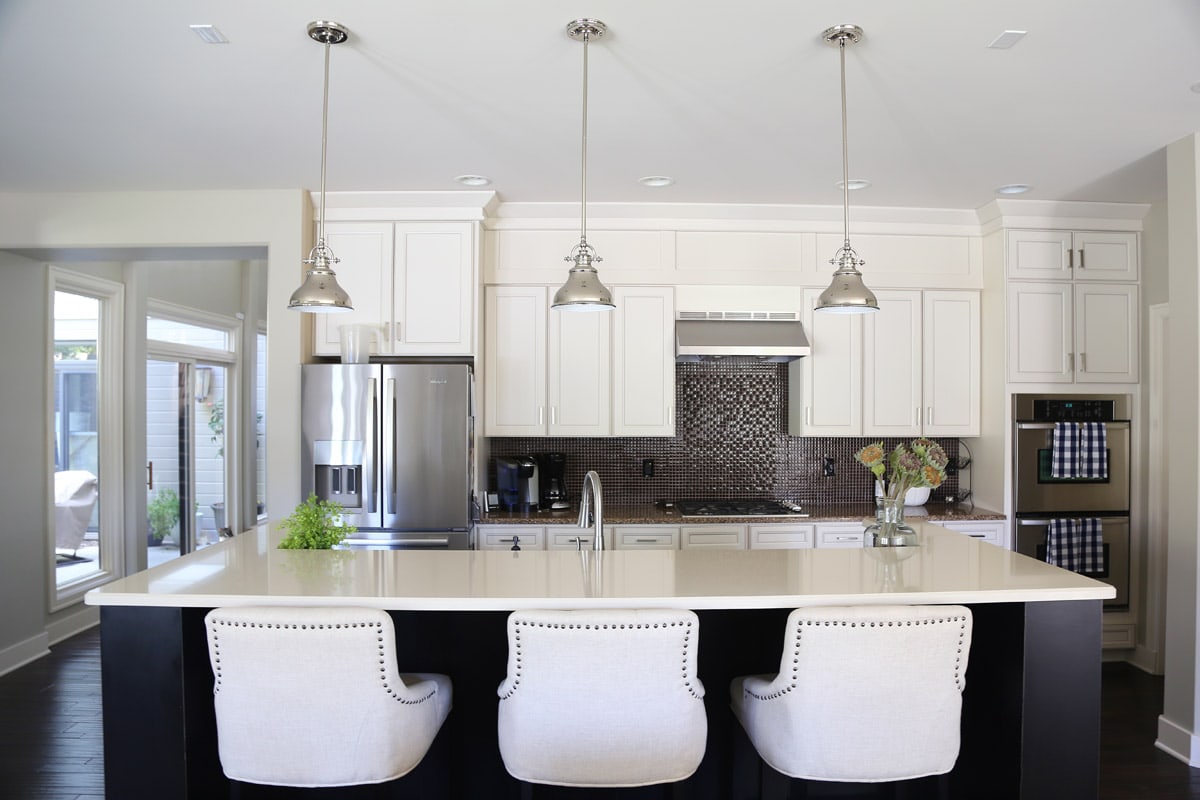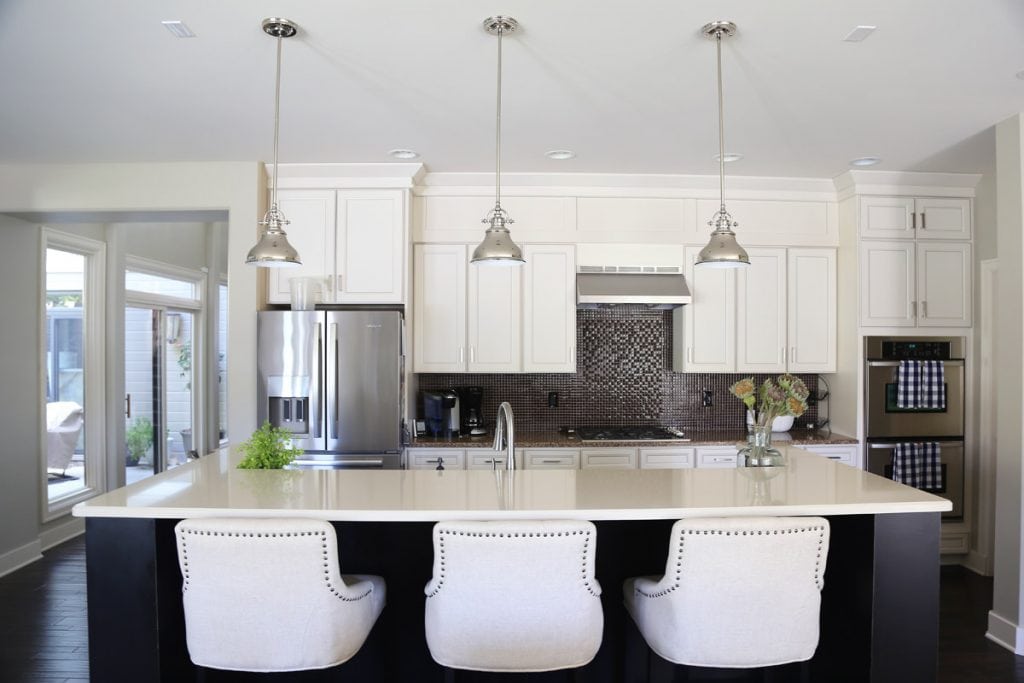 Back Patio
I touched on this during our backyard renovation, but we'd love to expand our back patio. It looks significantly better now than it did a year ago now that we've cleaned it up and styled it. But it is so small. With the table there and the long row of stairs off the sliding door, we don't have room for our grill, so we have to roll it out into the grass to cook. Kurtis really wants to move on this project if we don't do the kitchen. But again, I'm not sure I'm prepared for it. It would require a roofline change (see second photo below) and honestly, I don't think Kurtis has any idea how expensive this project is ultimately going to be. The posts are in an awkward spot and take up a lot of the prime real estate. I don't anticipate this one happening this year, and I'm okay with it.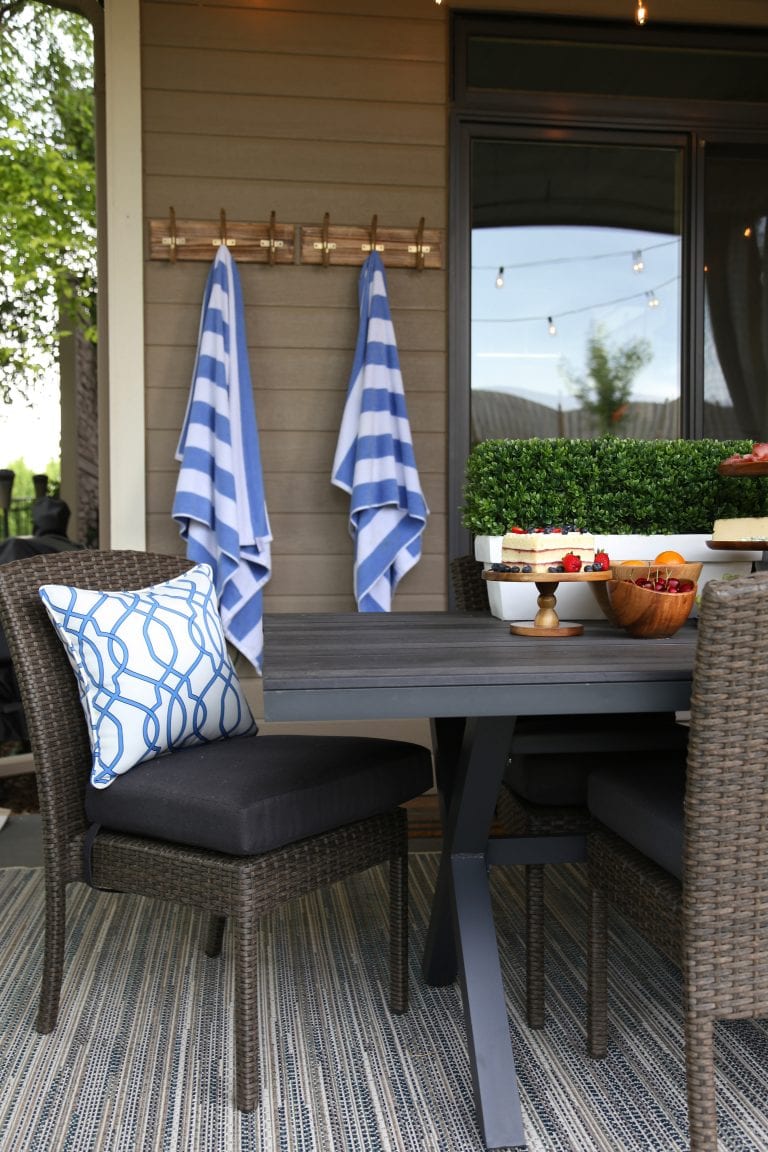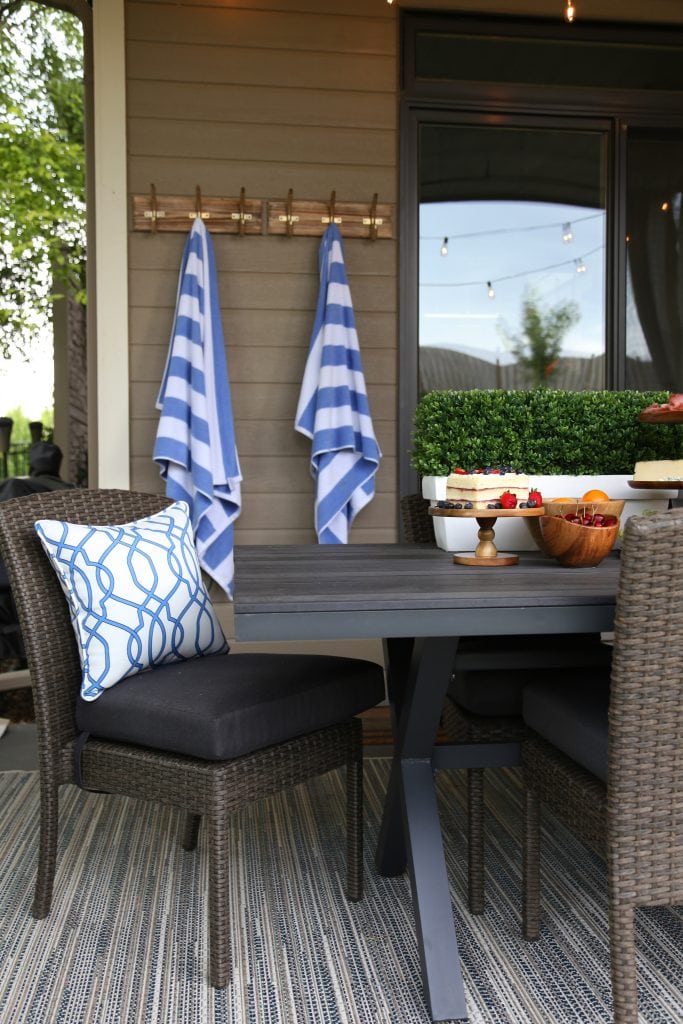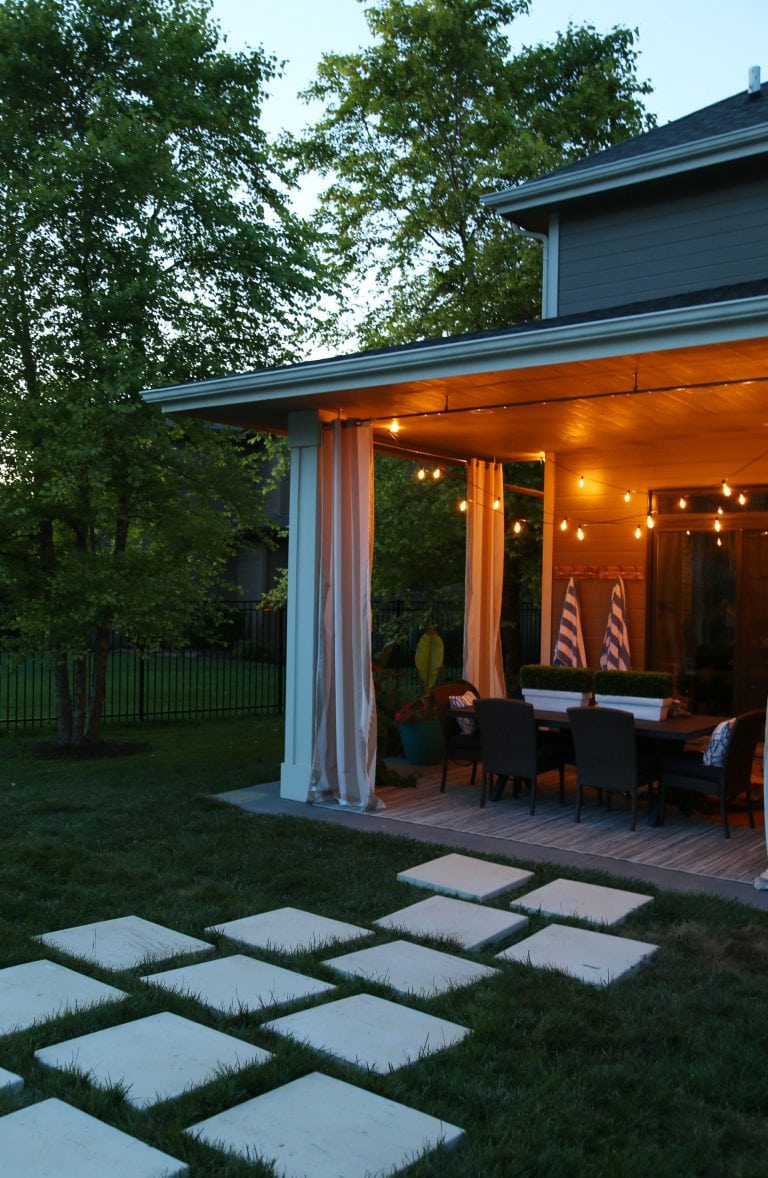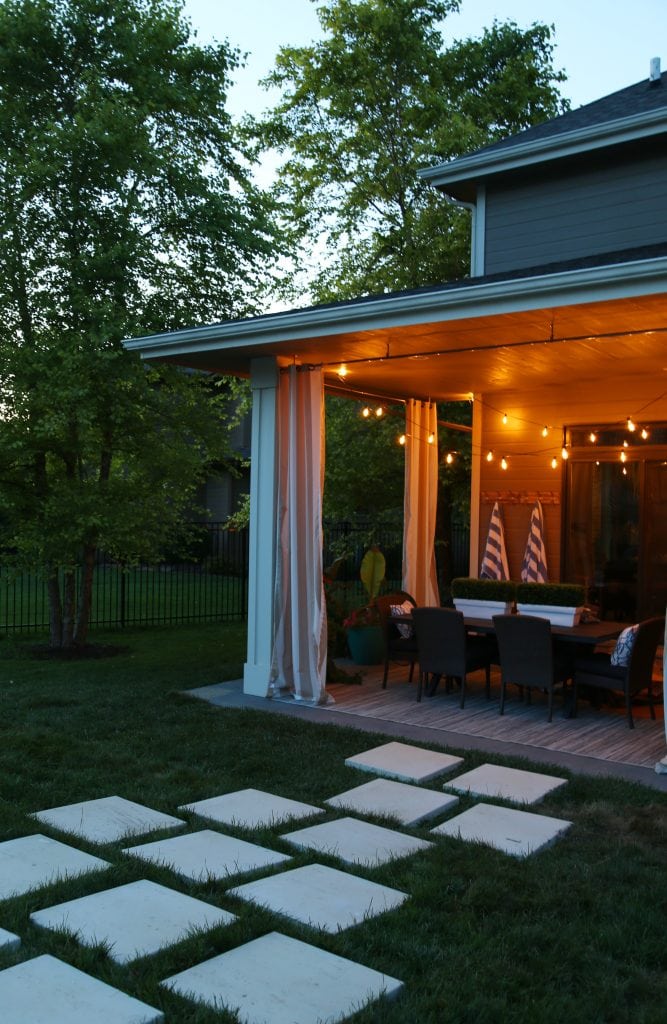 Banish the Baby Blue
You all know I love my blues and greens in decor.  But, I've also discovered that I don't love my light blue walls in our bedroom or my craft room. Neutrals are definitely more my thing on walls and I plan to paint both rooms at some point this year. I still love the look and color of the walls, but I've decided it's just not for me since it makes the rooms feel colder. I'll like go with a warm, light greige color.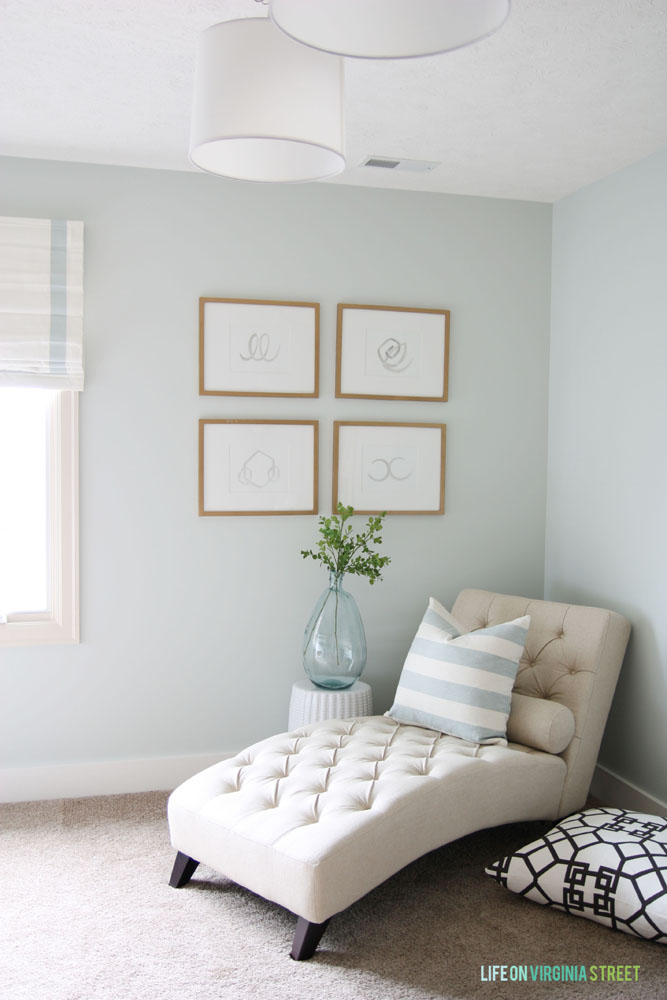 Craft Room Updates
Speaking of craft room, I've got some major work that needs to be done here in 2017 (see my prior post).  I probably don't need to explain any further than by showing you this photo. #enoughsaid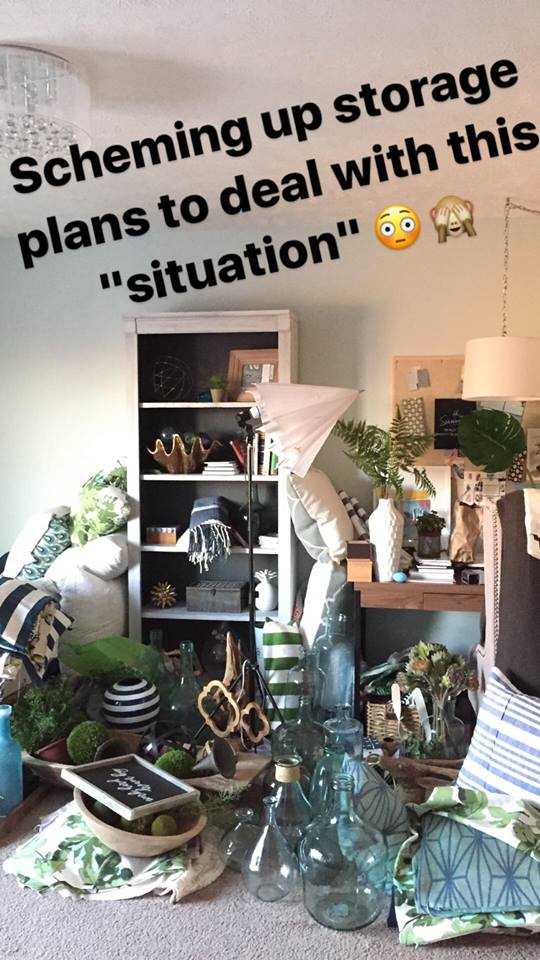 The Staircase
I've talked about this in the past, but we'd really love to do some form of board and batten treatment in our entire stairwell. But, we also want to tear the carpet off the stairs, so it may make more sense to do the wall treatment after we address the stairs. Ugh.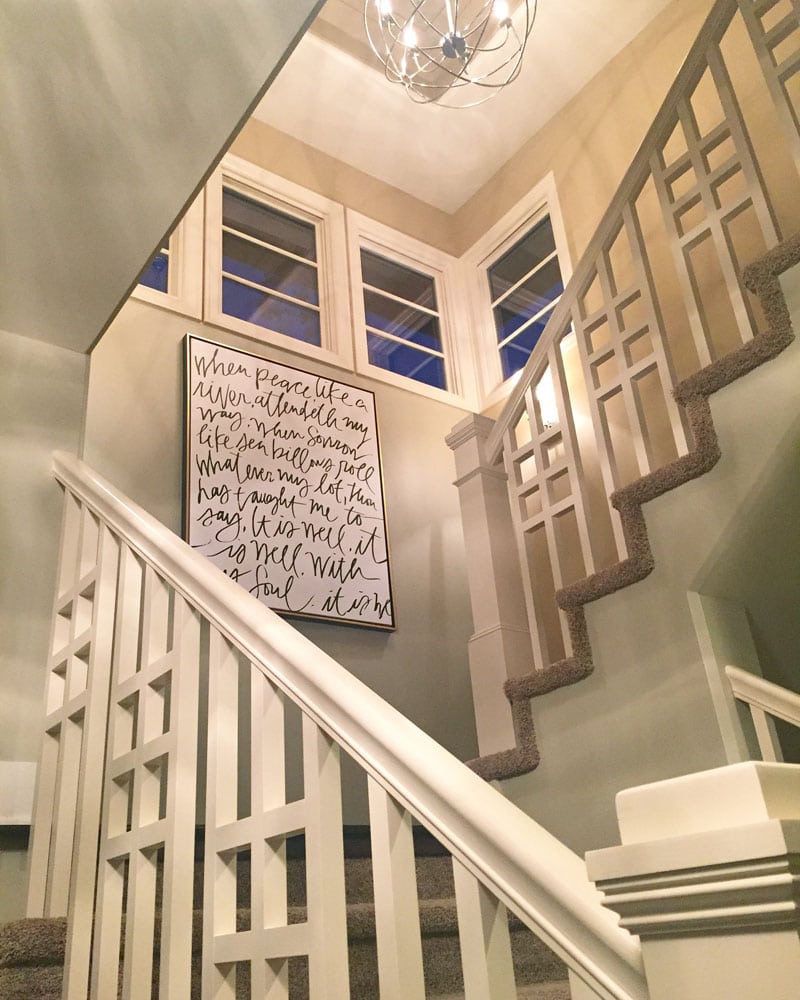 Whiten the Trim & Doors
The photo above is a perfect example. All of our trim and doors (and kitchen cabinets) are really creamy. I've tried to update on my own as I update a room, but the reality is, to get all of the trim in our home white, it's going to be a major project. Do you see all those railings too?? It's everywhere. I may actually bid this one out to see just how bad the damage would be. And then I'll probably just have to do it all myself 😉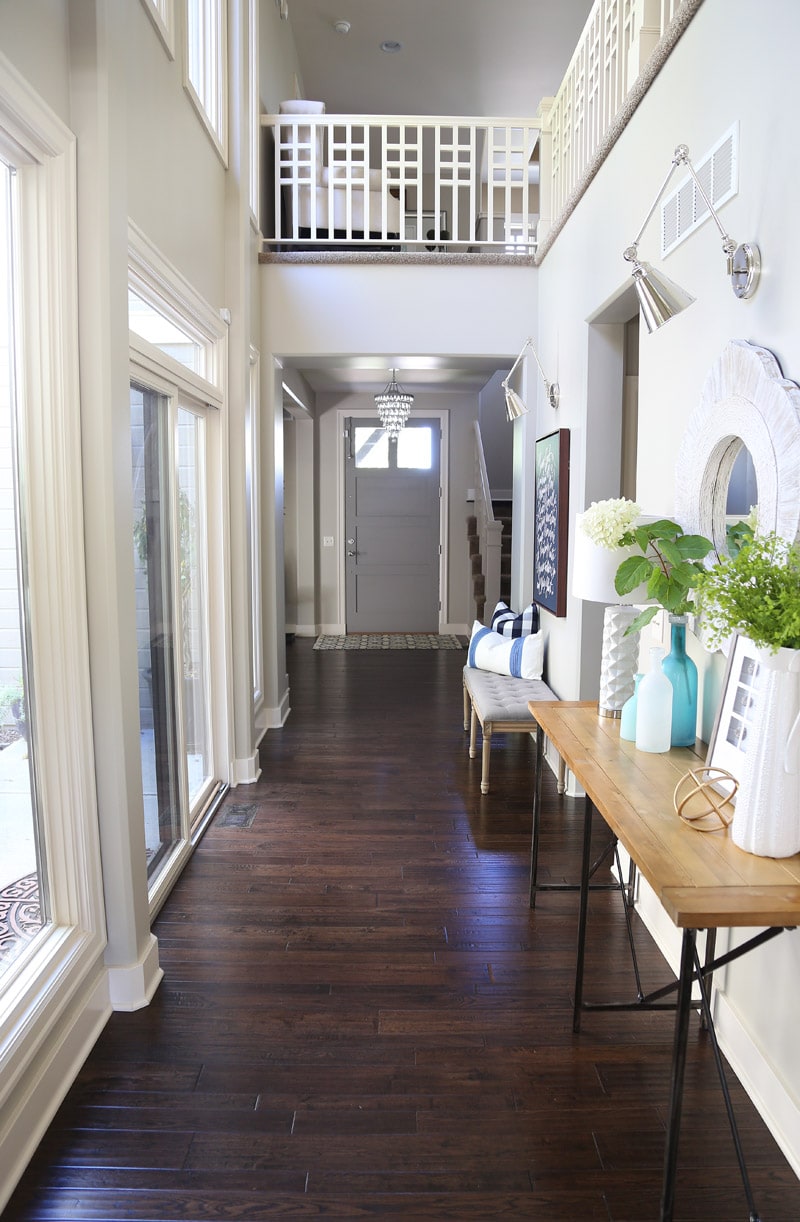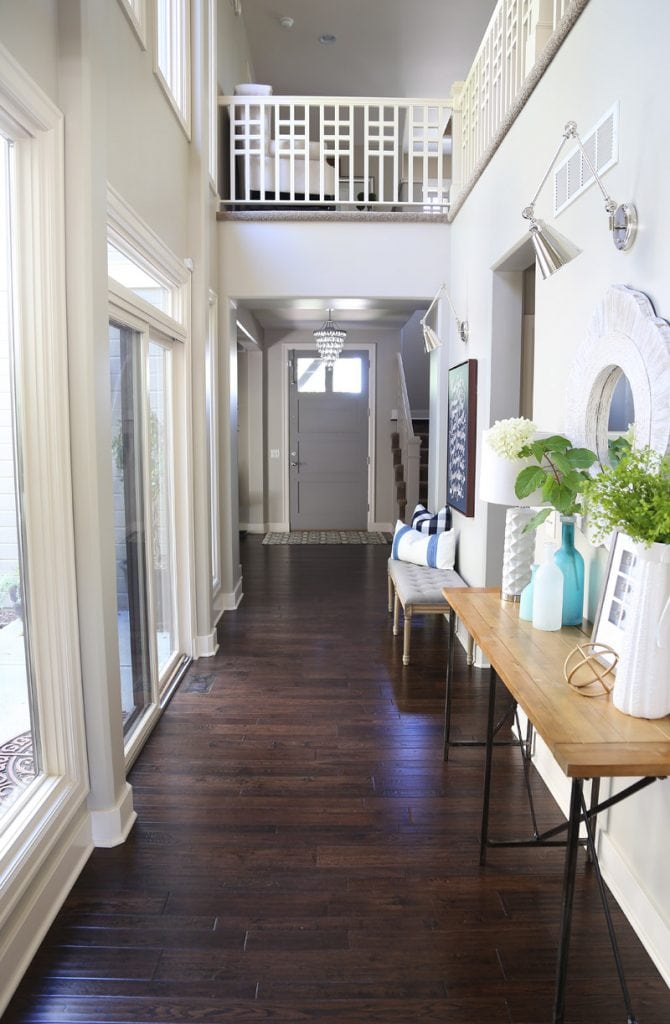 Finish the "Almost Finished" Projects
This list is too long to list here. But basically, I need to finish all those projects I abandoned over the years. It's time for things to get DONE! A huge one is our mudroom. It looks good in pics, but the cabinets and shiplap need to be painted. The primer is no longer cutting it 🙂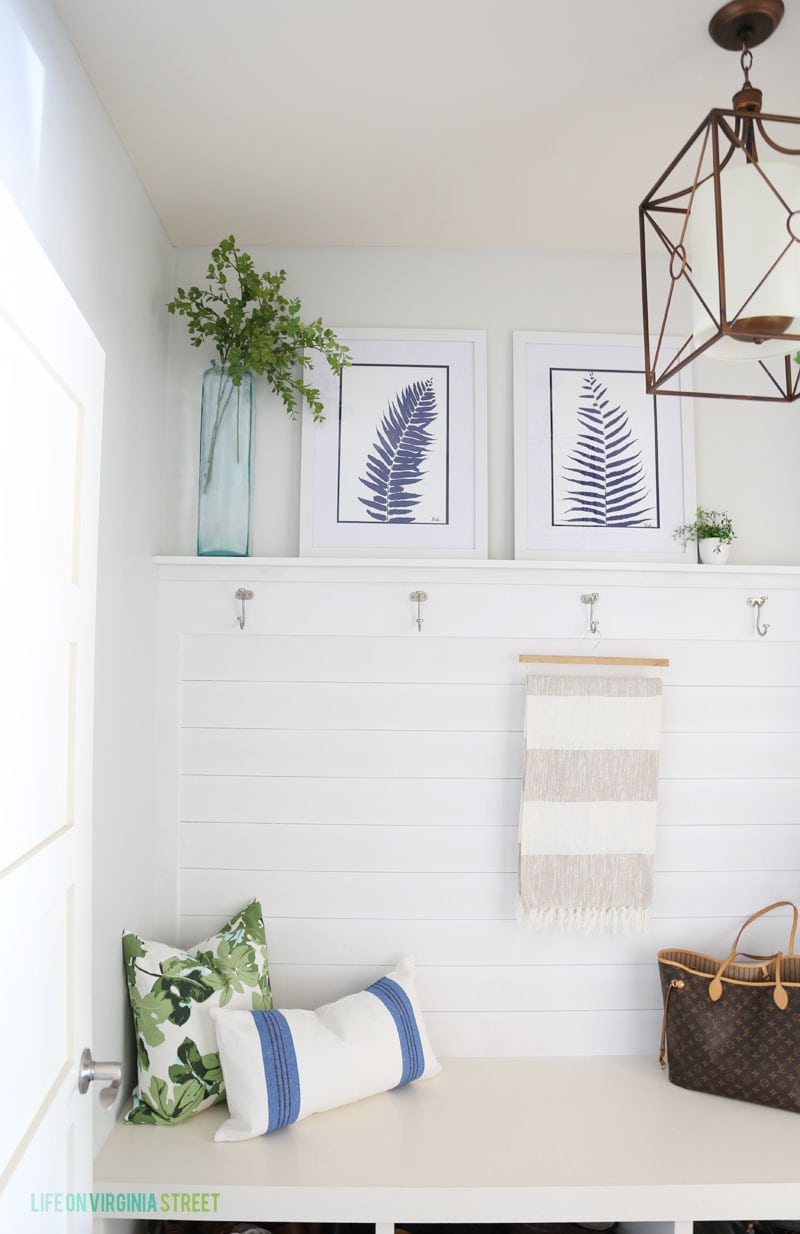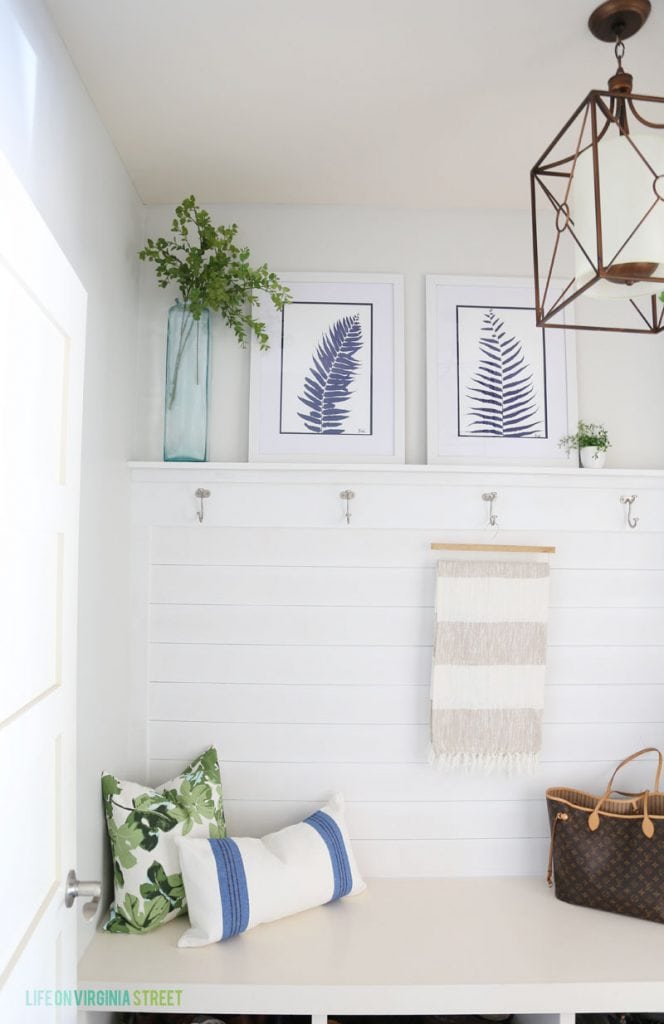 Do you have any big projects lined up for 2017? I'd love to hear what projects you're working on and if there are any topics you specifically want me to cover in 2017 on the blog!
If you would like to follow along on more of my home decor, DIY, lifestyle, travel and other posts, I'd love to have you follow me on any of the following: