And just like that, another holiday weekend has come and gone! I hope you all had an amazing Christmas weekend! It really is crazy to me that the end of this week already marks the start of a new year. But, before I share a look forward with you, I wanted to recap our holiday weekend.
Out of nowhere, we had a huge snowstorm hit us Thursday morning. The forecast called for 1-3″ and we got over 8″ in about a five hour window Thursday morning. Needless to say, our travel plans to Iowa for the weekend were delayed. It happened to be one of the most beautiful snow falls we've had in some time and it was great to have a white Christmas. However, it was sad to break tradition and not go to a Christmas Eve service or be with one of our families.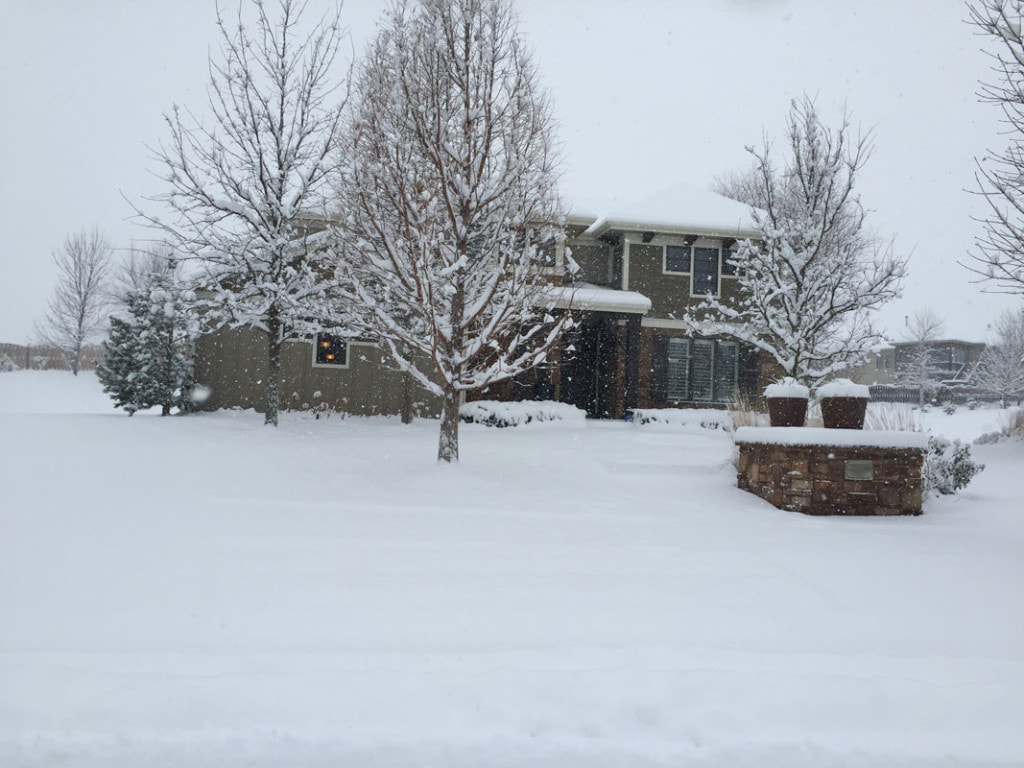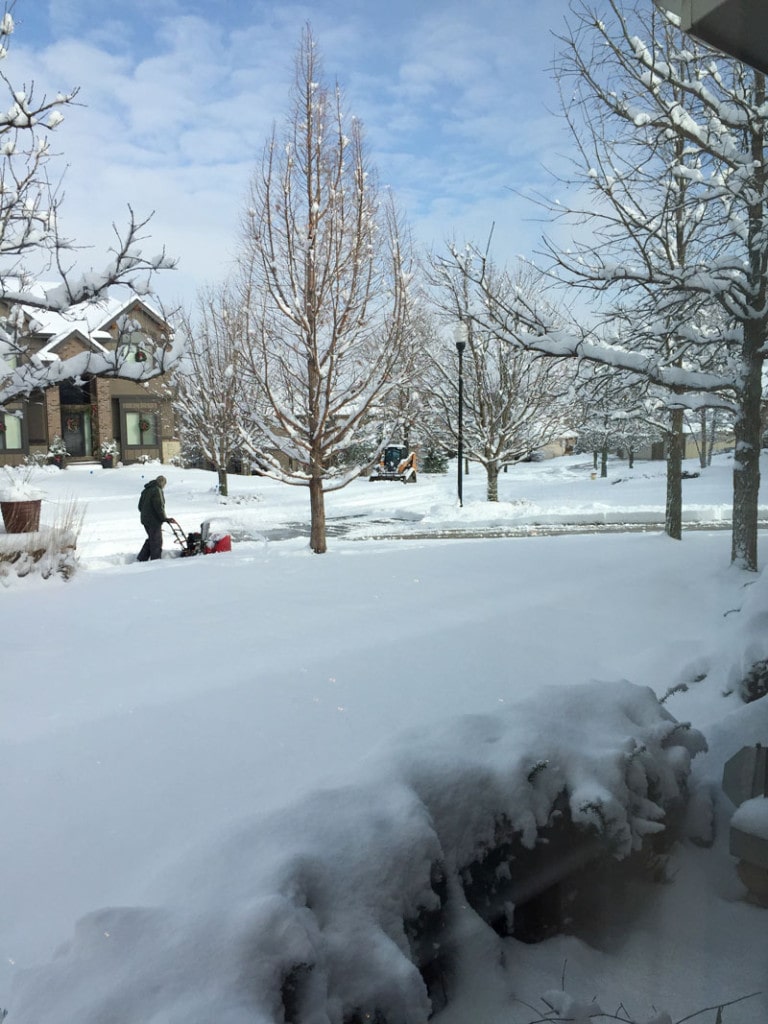 By mid-afternoon, the skies turned blue and sunny but the roads still were not in great shape. Since we hadn't planned to be in town for most of the weekend, we headed out to dinner to Pitch – one of the few places we could find open on Christmas Eve! I also finished wrapping all our gifts for family in Iowa. After a few hours, I decided I'd be good if I didn't wrap again until 2017!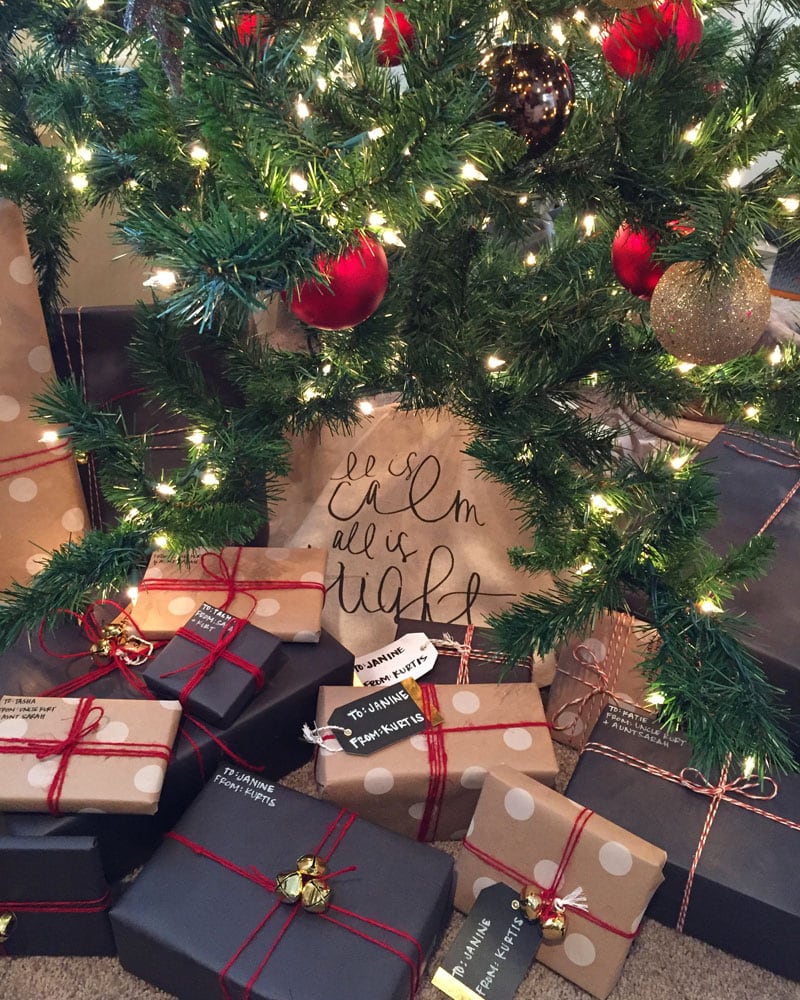 Christmas morning, we got up early and headed to Iowa to be with my husband's family. We had a wonderful weekend filled with gifts, games, food and lots of laughs! We stayed through Saturday afternoon and then headed back home.
I read this entire book cover to cover in about 24 hours. It was fun to have the free time to do it! The reviews on the book aren't great – but I wasn't that familiar with Emily's blog so it all felt like new content to me. One of the biggest critiques was that it felt redundant to her blog. So, if you don't read her blog I would definitely recommend the book – it makes a great coffee table book too! I also started reading this one as well – I had previously only flipped through the pretty pictures so it was fun to dig in!
My garland I hung is beyond dead. And in all actuality, it died two weeks ago. I've decided to leave it up until New Years but not a minute longer. Is anyone else just done with their Christmas decor? I'm so ready to get things back to normal around here.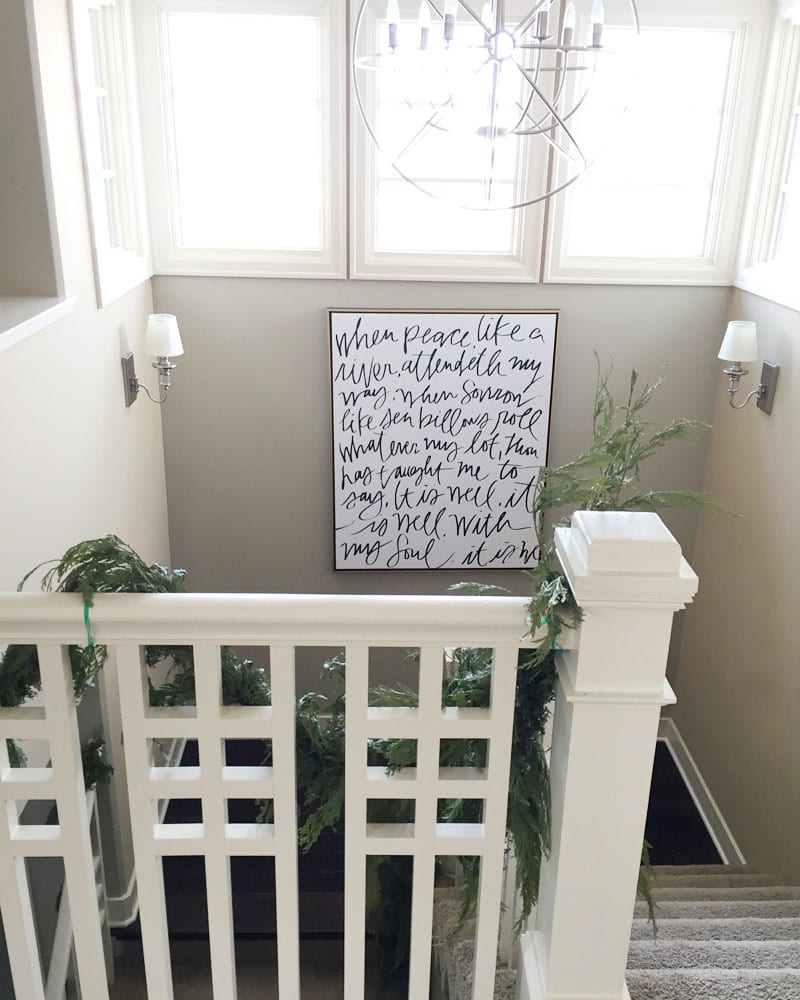 It Is Well With My Soul Canvas
Nordstrom is having their half-yearly sale. You might laugh, but one of my favorite things I found while flipping through sale items was this striped dish towel (it comes in six colors). It just felt fresh and a bit calming to me after all the "over-decorating" of the Christmas season. I think I'm ready to get back to decor that is a bit more functional rather than just there if you know what I mean? I am also loving this necklace and these sandals.
One other sale worth mentioning. For the first time ever, India Hicks Collection is having a sale and it's 30% off everything! I still really want this bag and another tassel or two.
They're saying we're supposed to get with the Goliath snow storm today and get upwards of 8-10″ more of snow. But "they" were also the same people that predicted 1-3″ last week, so we'll see…. 😉 Have a great short week friends!
If you would like to follow along on more of my home decor, DIY, lifestyle, travel and other posts, I'd love to have you follow me on any of the following:
Pinterest / Instagram / Facebook / Twitter / Bloglovin' / Google
disclosure: some affiliate links used in this post