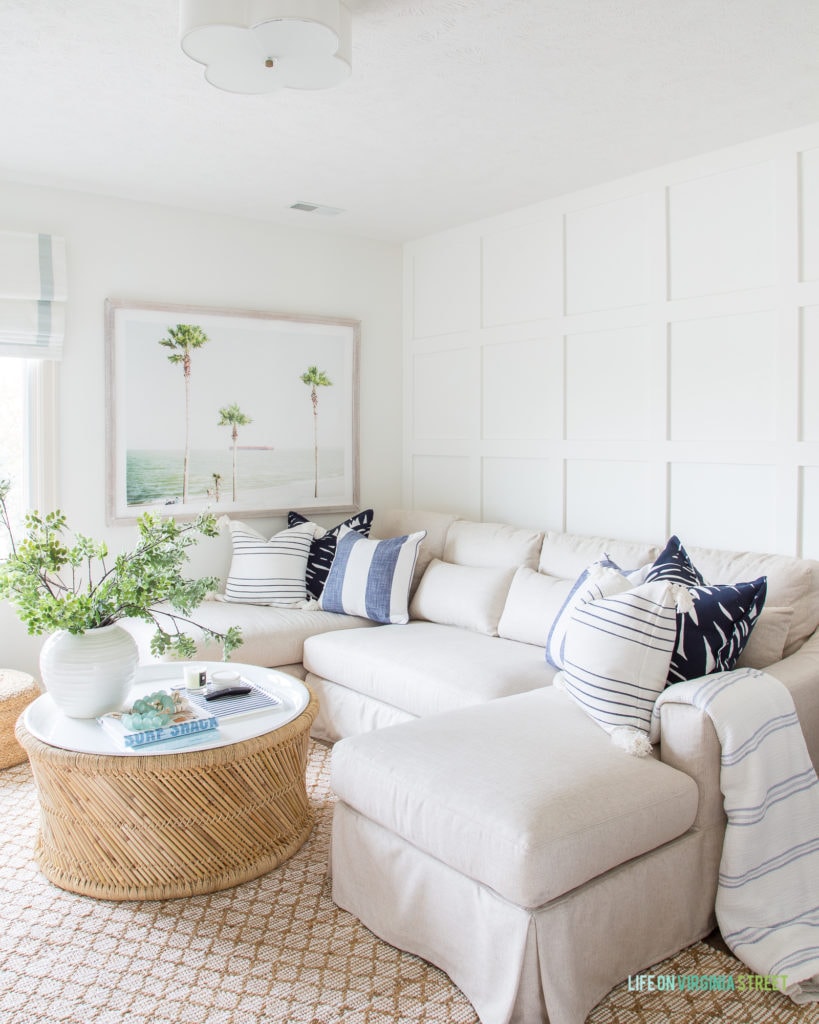 I frequently receive emails, comments and direct messages from readers asking for tips and tricks on re-designing spaces. Some want specific design assistance while others want help picking out a paint color or a sofa fabric or a rug. The list goes on. So often, when we're updating spaces in our home, the decisions can become so overwhelming that it can lead us to be complacent and do nothing! Or we make decisions under pressure and end up with a space we don't love!
I've created this short email course to help answer some of those questions and help steer you on the right course. I've been in your shoes many times! But, over the years, I've noticed what works and what doesn't, and I'm hoping to share those tips and some creative ideas to help you re-design a room you love!
Is This Course For Me?
This is a completely free series intended to give you some simple tips for re-designing a room you love. There is no homework, tests, or anything like that! All that's happening is me showing up in your inbox with some ideas that may spark your creativity and hone in on your design plans!
If you're a new reader, this might be content you've never seen before.
If you've been around for awhile, this brings all of my favorite tips into one easy email series and may be a great refresher.
If you don't feel like scrolling through hundreds of blog posts on my site, I'm bringing some of my favorite tips right to you!
You can unsubscribe at any time! If you find the series and subsequent emails with new posts are not for you, you can unsubscribe at any time!
Sign Up Here