I hope you all had a great St. Patrick's Day weekend!
I'm not sure if you've seen it much on the news, but the eastern part of Nebraska and western Iowa were hit with absolute devastation this past weekend. With the crazy amounts of snow followed by inches of rain, several rivers have flooded and dams have broken. Roads and bridges have become impassable or collapsed entirely. At one point, there was basically only one interstate open to leave Omaha. We have towns completely under water (several of which are only 5+ miles away from our home). So many people have lost their homes and businesses, and there are still efforts to save livestock and other animals that originally had to be left behind during evacuation. Our air force base was also impacted and a third of it is under water. We were fortunate to not have incurred any damage, but others were not as fortunate. It's so heartbreaking to see all of the overhead footage and interviews. Many prayers are needed at this time for Nebraska and Iowa! Currently the most basic items are needed like bottled water, packaged food, blankets, etc. If you're wanting to help the flood victims, this site is a great resource for what is needed most. You can also text the word REDCROSS to 90999 to make a $10 donation to the American Red Cross of Nebraska & Southwest Iowa.
This post contains affiliate links for your shopping convenience. Click here to read my full disclosure policy.
Home Projects & Updates
I finished emptying out our new den space on Thursday and Friday. Our hallway is hosting the entertainments center and remaining home decor until we can get them to a donation center (hopefully this weekend)!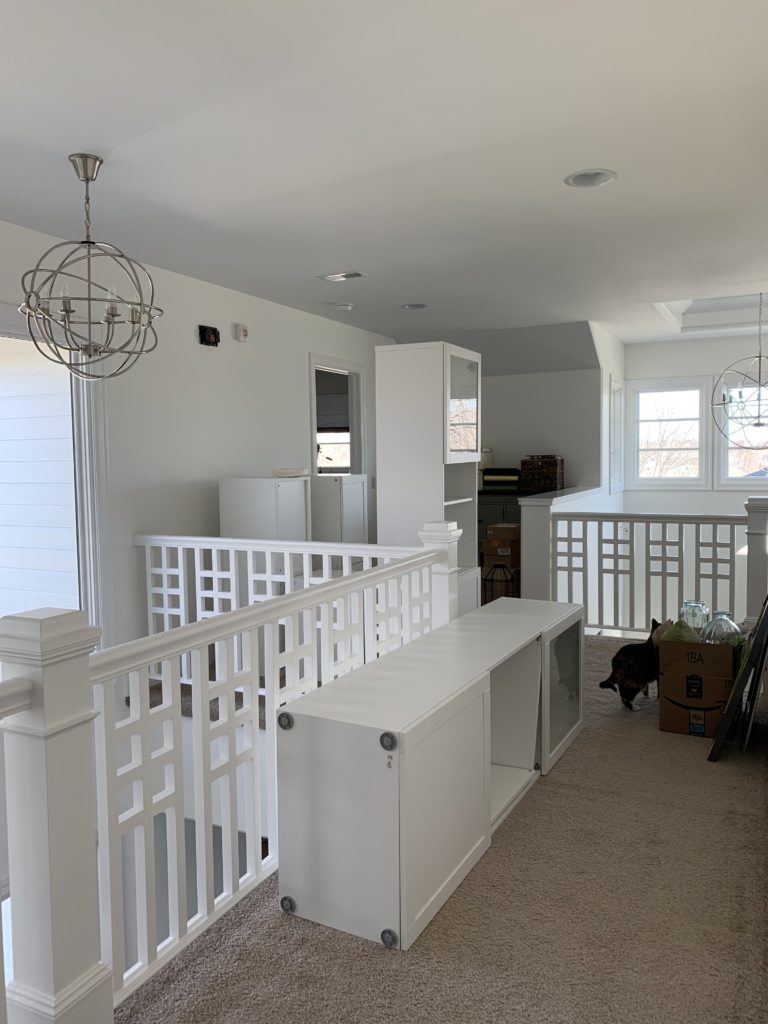 Kurtis and I spent Saturday and Sunday working on the wall in our den. We were able to get all the boards up, but now I have a lot of a caulking, filling and painting to do! I've received a lot of requests for a tutorial, and I actually wrote one several years back when we did a similar treatment in our guest bedroom and office! Here is the link for my board and batten grid tutorial! The longest part of the project is getting the horizontal boards perfectly set. From there, the vertical pieces go so quickly! We cranked those out in about two hours yesterday!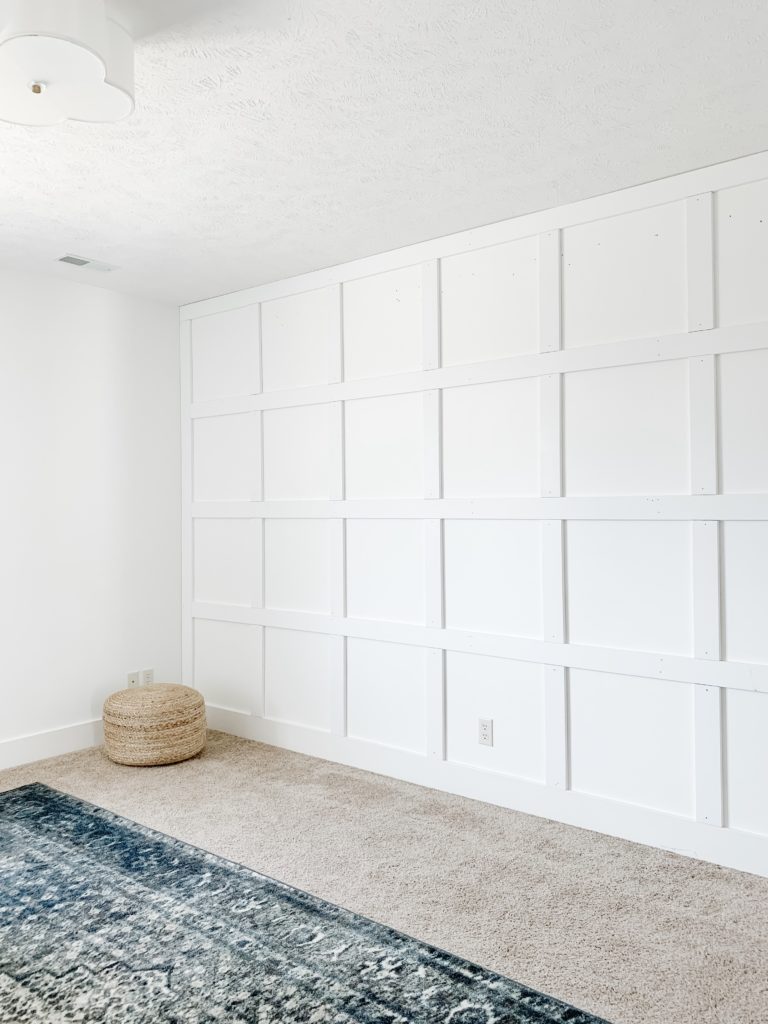 Scallop Light Fixture | Rug | Jute Pouf
I've also been cleaning out our guest bedroom closets. They're mostly filled with extra throw pillows that all take up so . much. space . But, I found even more items to donate. Now I just need to get shelves in this closet, because it currently isn't efficient at all unless all you're planning to store is dresses.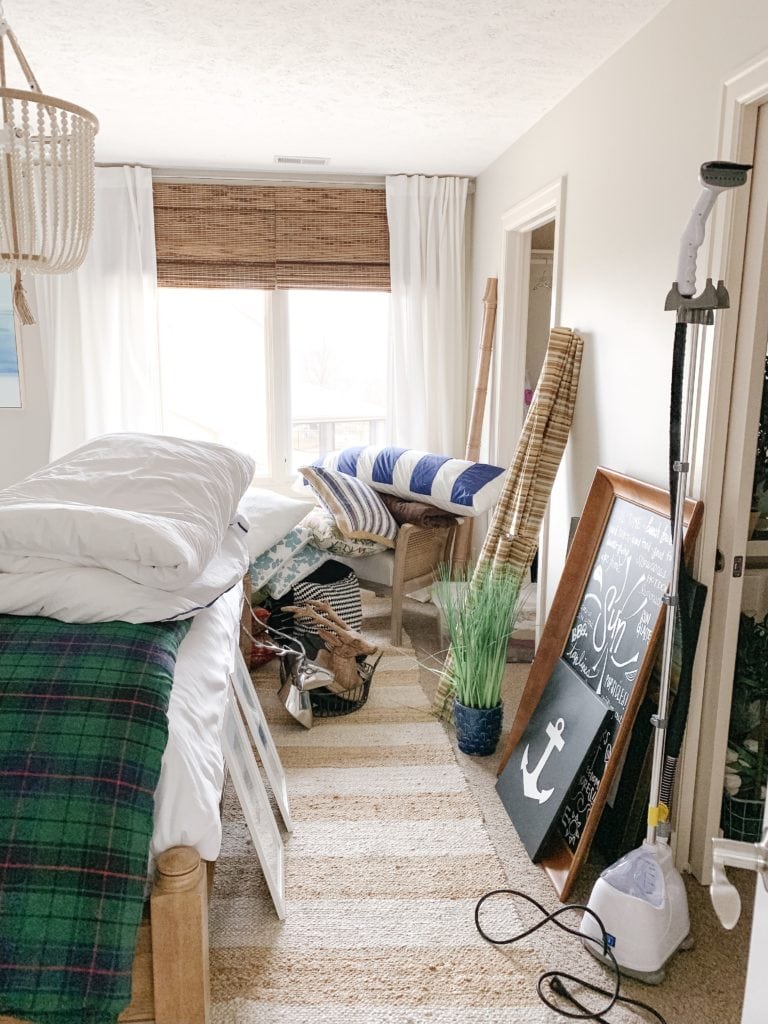 Friday evening, we swung by our construction rental house. We're definitely in the home stretch! Our kitchen cabinets have now been installed and countertops should be coming shortly! We went with simply white shaker cabinets because I love the look and they are really cost-effective!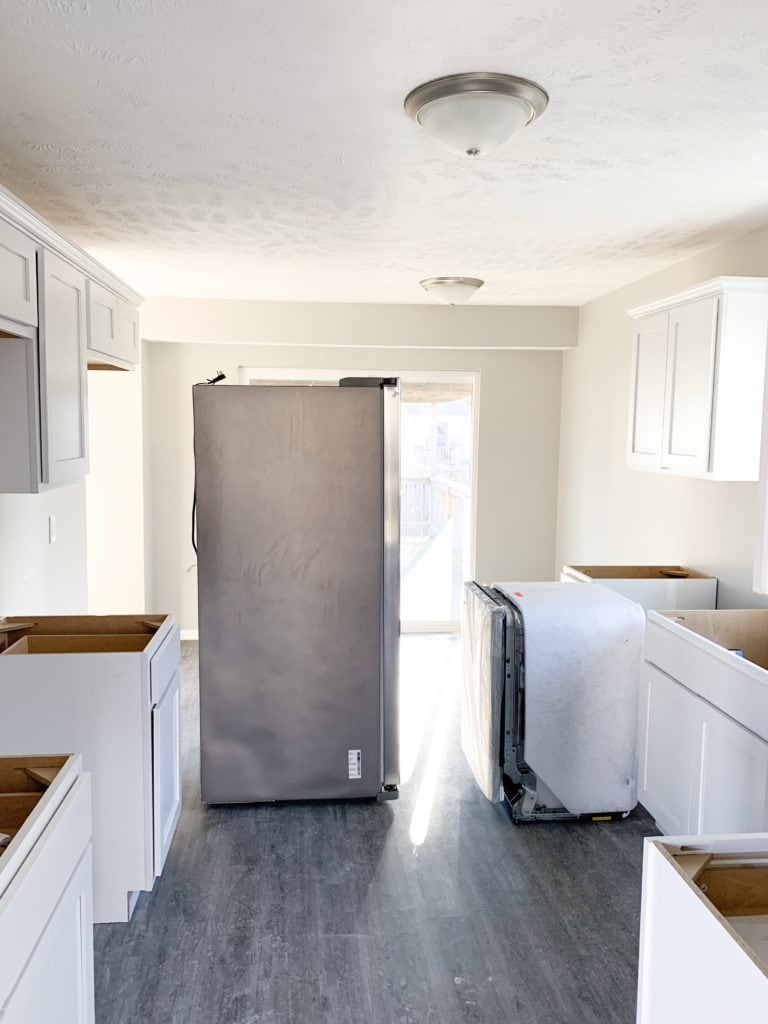 I mentioned all the rain we got last week on top of our several feet of snow. This is the view out our dining room window on the side of our house. All the drains were freezing and yards had standing water that also then started to freeze. It was a mess. Our home sits at the top of a hill, so we have pretty good drainage otherwise. You can only imagine how it would impact lower lying areas, not to mention areas near rising rivers.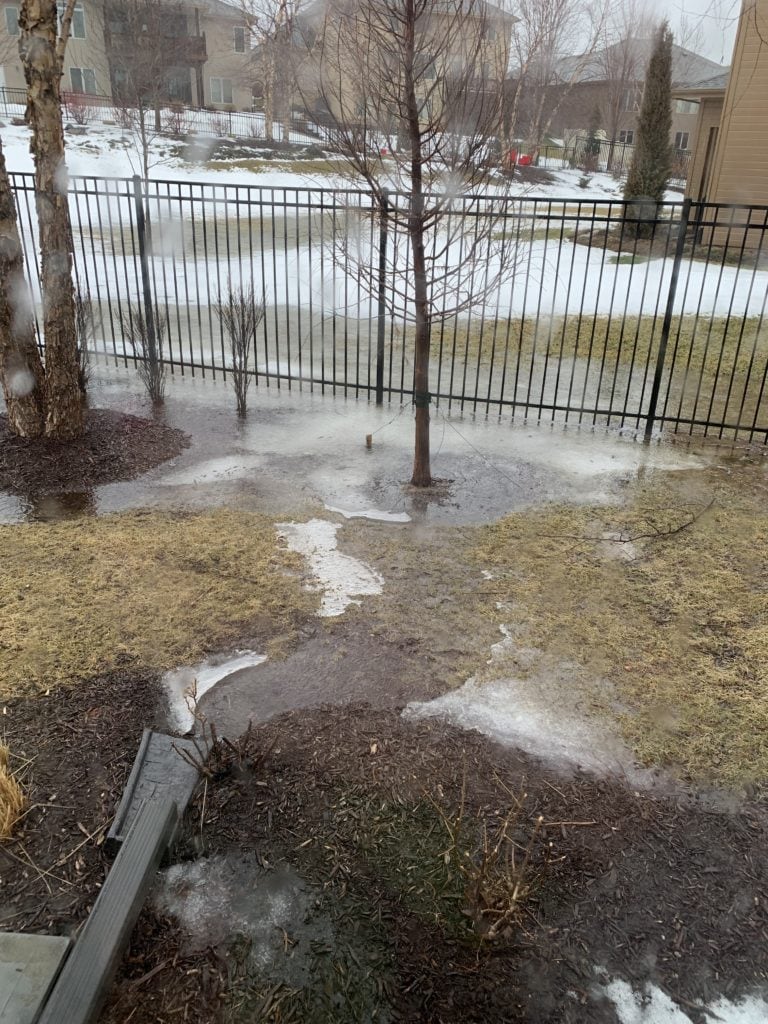 But, with all the water, our pool almost overflowed even though in the fall, it gets drained about halfway. Since we have a vinyl liner, we always need to ensure water doesn't get behind it since it's protecting the concrete base from freeze and thaw. Kurtis had to get it drained with a hand pump. The only issue is that there was a 4″ solid layer of ice on top. So, he had to take a spade bit and drill through the ice in order to get a pump inside. It took him most of the weekend to drain about six inches of pool water out. Hopefully not something we have to deal with again any time soon!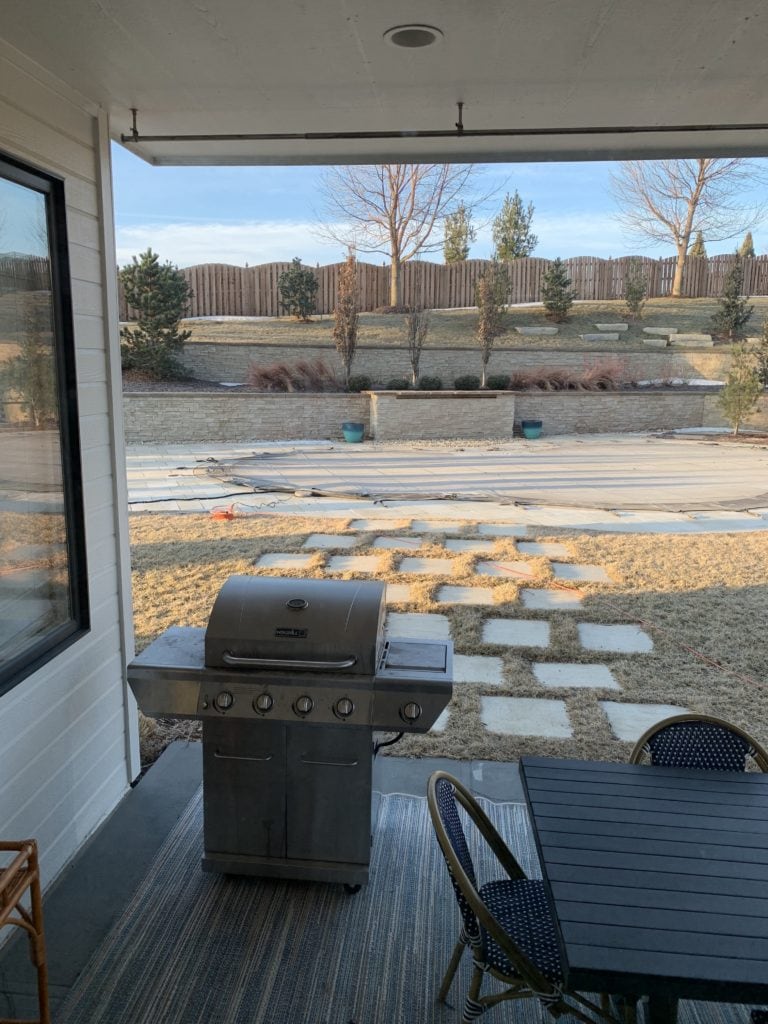 Clearly we've been in major project mode these past few weeks, and I have a lot to share with you! I'm hoping to show the new color I painted on our front door, the full look at our white walls and trim, our office refresh, the den and our master bedroom all within the next two months. And hopefully at least one of those projects by the end of the week!
Around Town & For Fun
We spent most of Saturday working on a photo shoot for a post later this week. It's one that's a bit outside of my comfort zone but I got a bunch of requests for it – bathing suits. And yes, I'll be "modeling" them for you. It feels a bit like amateur hour over here, but I know it can be helpful to see how they fit, versus the typical outfit flatlays I typically share. So, look for that hopefully by the end of this week!
Saturday afternoon, we headed to Nick and Jill's for corned beef and cabbage and Irish drinks! This picture of Zoe is from Thursday night when we had to swing over, but was too cute not to share! She's turning into such a little character and her first birthday is less than a month away!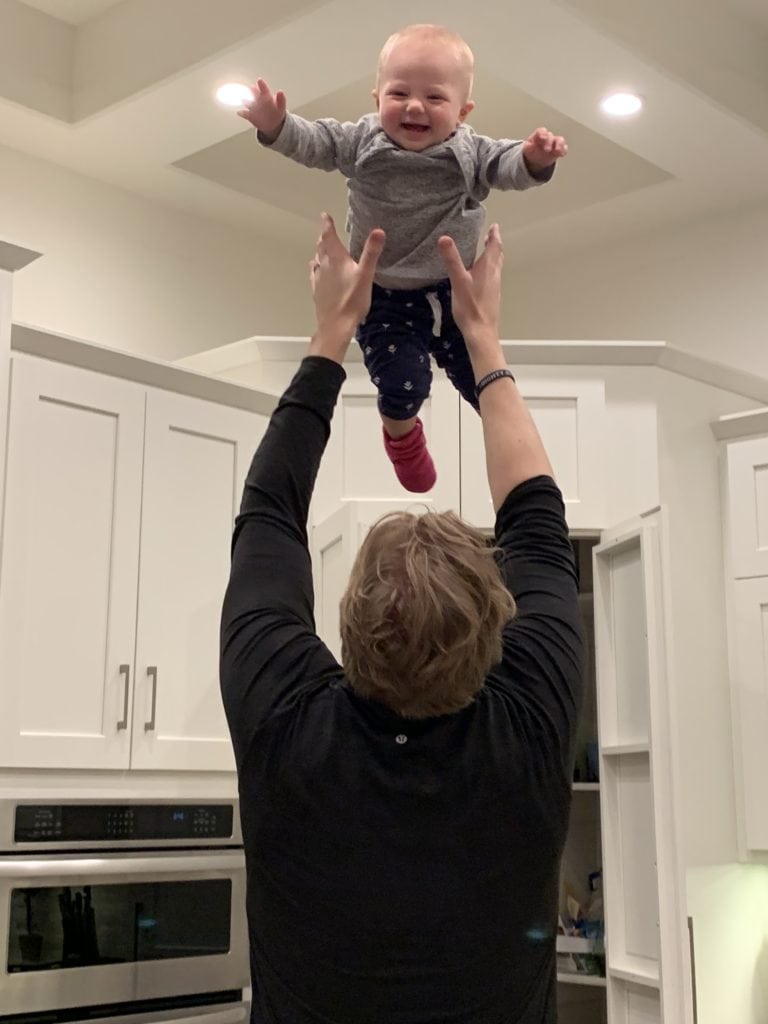 Nick slayed it in the food department! This was his first time making corned beef and it was so good! We were all wondering why "we" don't try to make this meal more frequently! So good!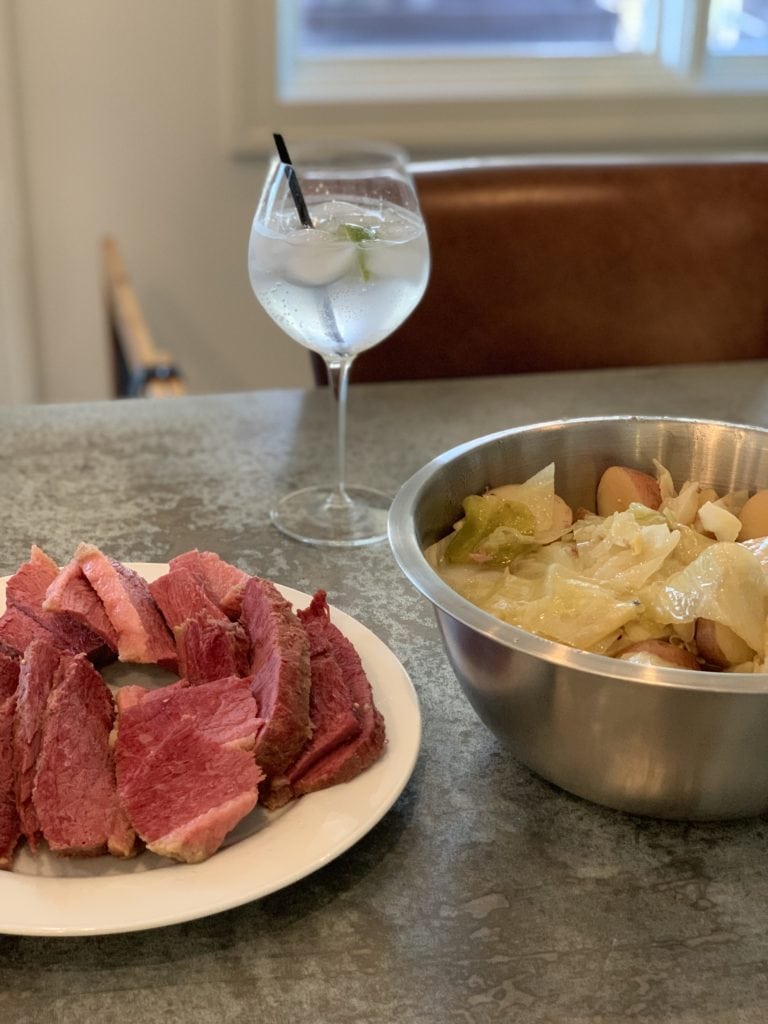 We always joke that Kurtis is Scout's favorite person. He's in heaven when we come over because there are a few more adults to spread the love. I think he may be just a tiny bit jealous of Zoe at times 😉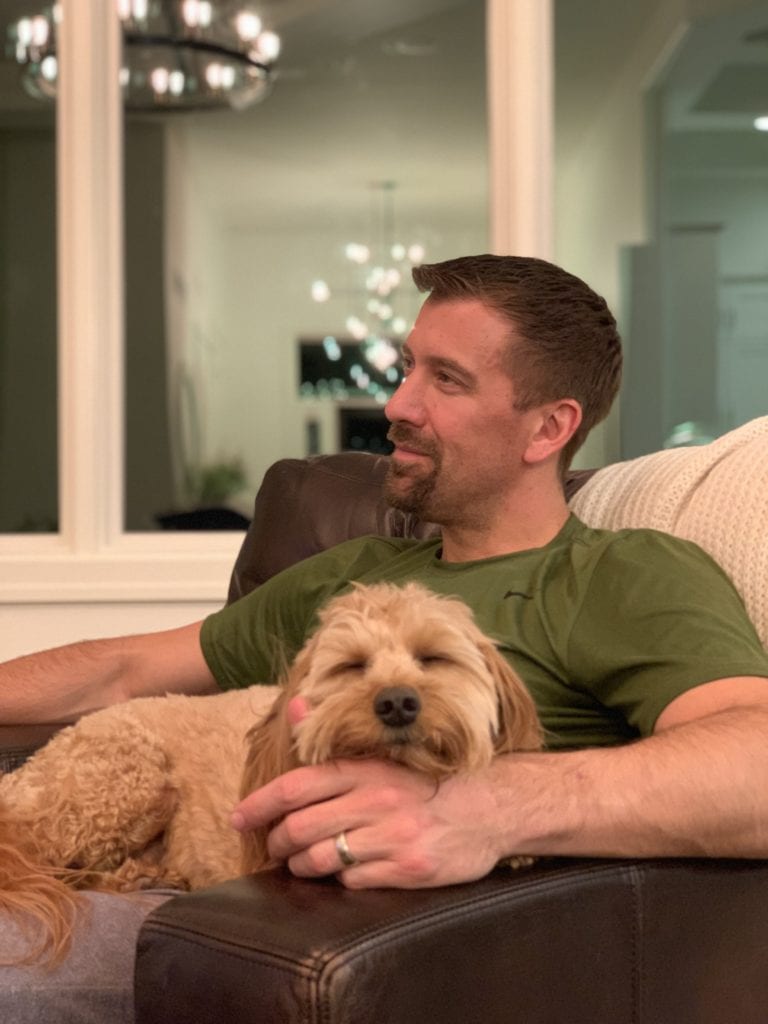 And how gorgeous is this barn door that Jill and Nick had made for Nick's office. I'm in love! They're likely painting it black or another really dark color since all their walls are white. I'll share more once it's finished!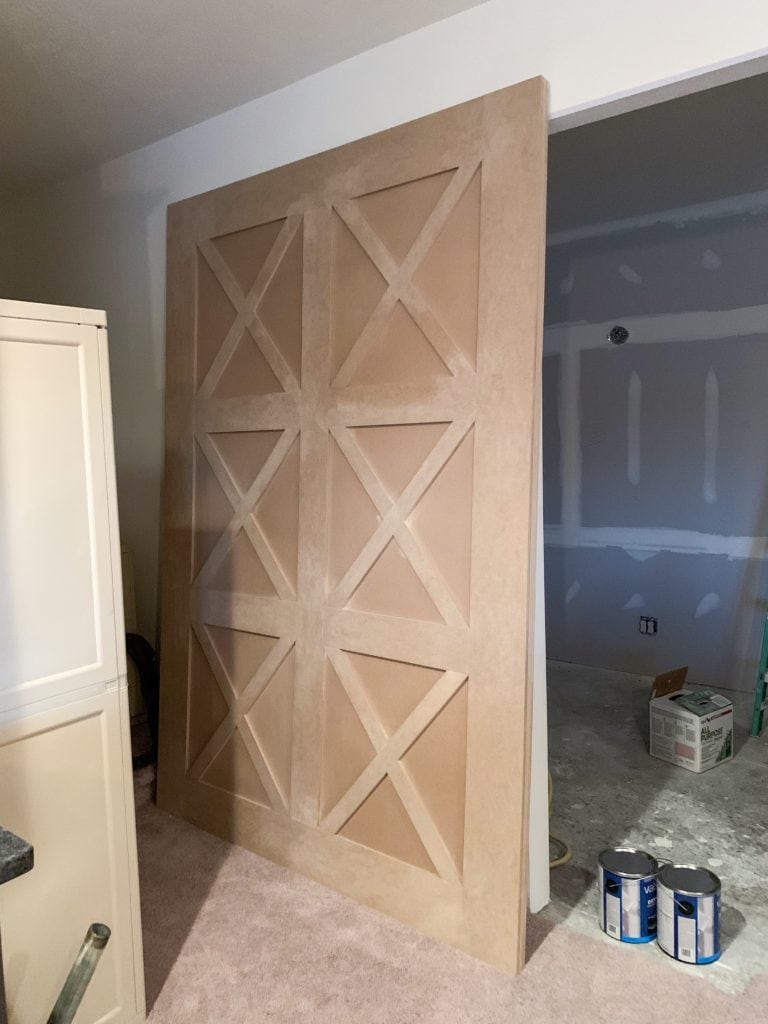 Sunday afternoon was our 16th annual Selection Sunday dinner with Kurtis' sister and brother-in-law. This is one of our favorite traditions! It's gotten to the point the guys care less and less about the basketball aspect (they were mostly talking about fantasy baseball the whole time) but we refuse to cancel this tradition!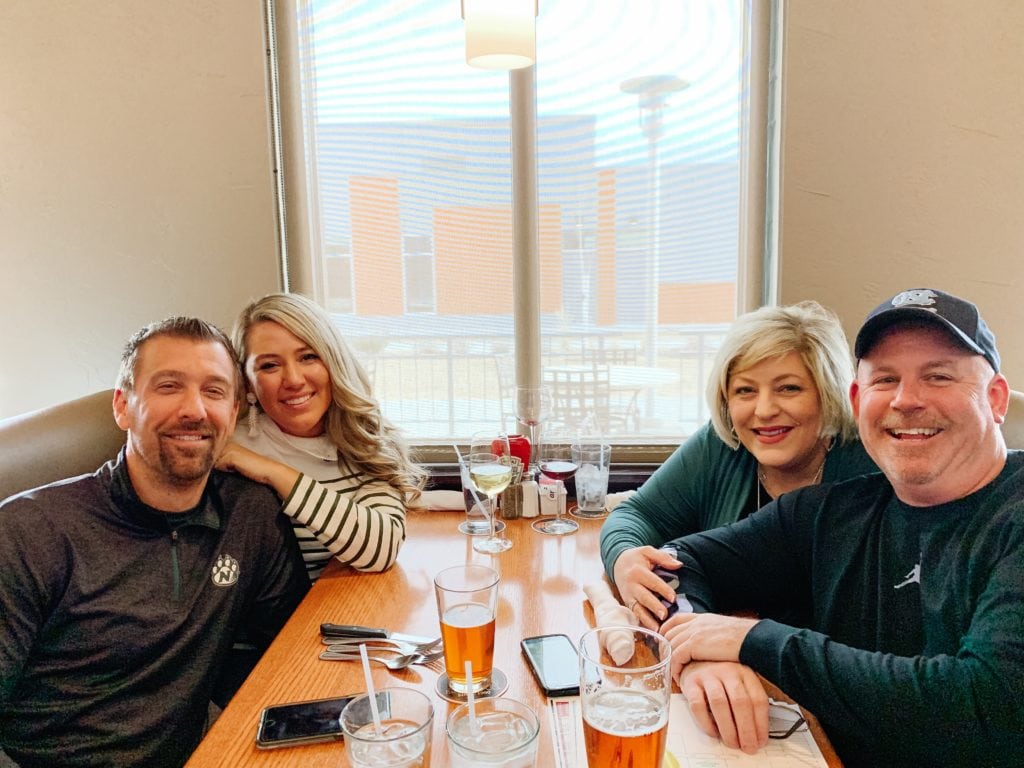 Recent Buys & Sales
Pottery Barn has extended their huge sale, and you can get 20% off furniture and 25% off everything else with code LUCKY. That includes our gorgeous faux cherry stem blossoms. They brighten any room immediately! For reference, I have three stems in the vase here.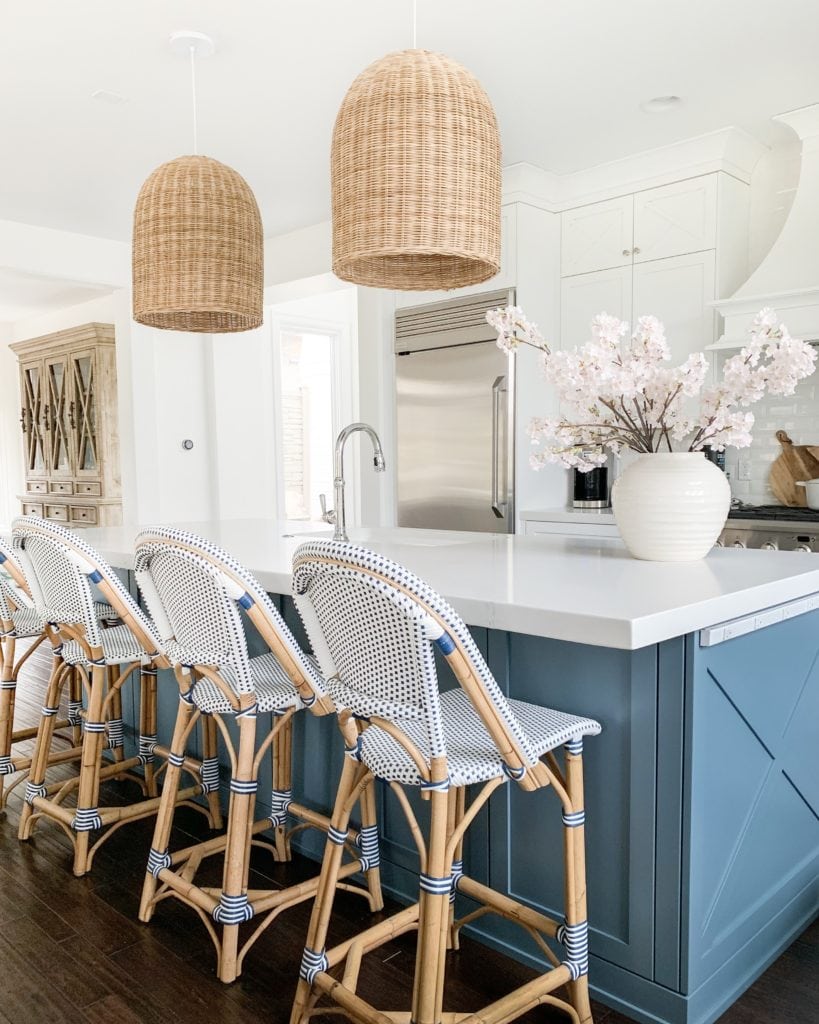 Basket Light Fixtures | Counter Stools | Faux Cherry Stems | Vase | Hutch
Following are some sales that have carried over from the weekend!
I hope you all have a wonderful week!
If you would like to follow along on more of my home decor, DIY, lifestyle, travel and other posts, I'd love to have you follow me on any of the following:
Pinterest | Instagram | Facebook | Twitter 
disclosure: some affiliate links used